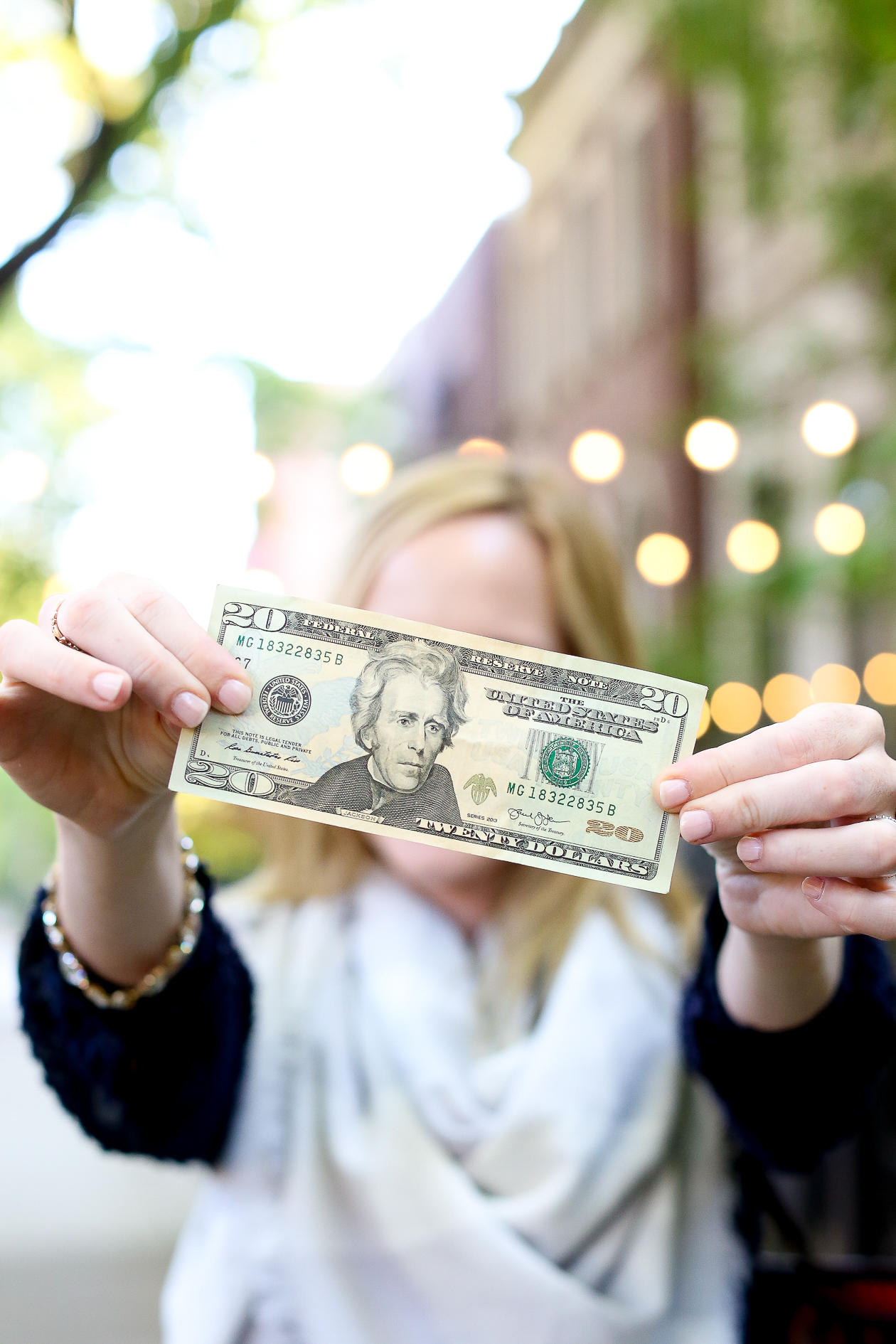 Over the last few months, I've received a bunch of emails about what Mitch and I do to save money while living in the city. Life is expensive, and urban life is especially pricey.
A note before I start:
Saving in Chicago can certainly be challenging, but saving in New York was significantly more difficult for us, and it required a lot more self discipline and sacrifice. (After all, it's the most expensive city in the country, with Honolulu and San Francisco coming in at a close second and third.) Restaurant bills and bar tabs were ridiculous, and rent was absurd.
I mean, at one point, our rent was $2,650–for a very small one-bedroom illegal sublet in the East Village, really far from the subway. And believe it or not, that was a DEAL. One-bedrooms in the neighborhood were going for $3,200+ at the time! It was pretty depressing. And also how we ended up across the river for a year and a half. (Dark days, haha.)
Chicago is much more affordable, making saving a bit easier. But like I said, it's still tricky! So today I'm sharing what Mitch and I have done–and continue to do–to build a savings account.
:)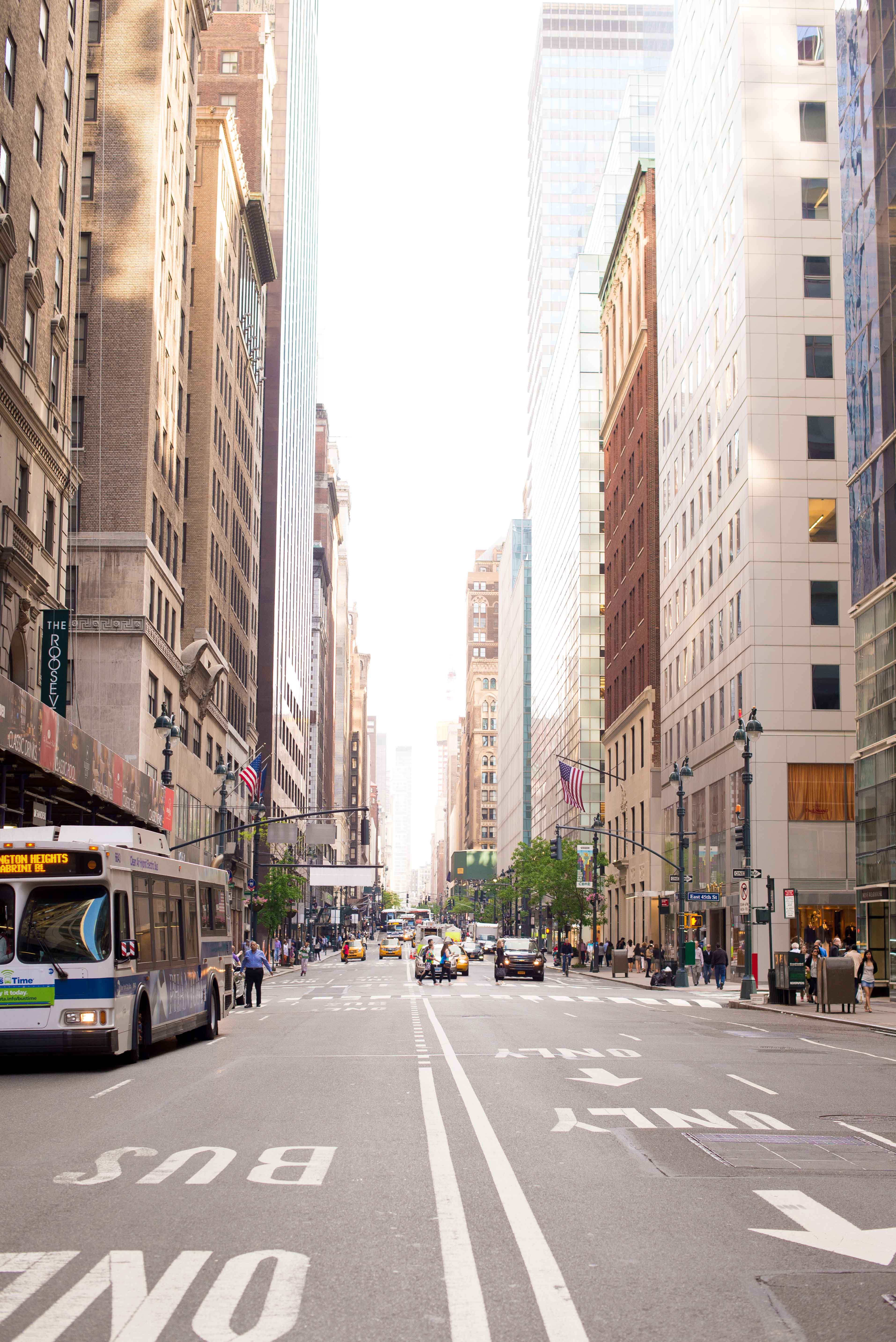 How to Save Money While Living in the City:
Budget.
What's worked best for me is figuring out what I typically spend my money on, and then deciding how much I'm actually okay with spending on those things. I also give myself the freedom to move around–and roll over–funds. If, for example, I know there are several dinners I'd like to attend with friends in the month of November, I might move my "clothing" or "home decor/furnishings" funds to the "restaurants" category, and forgo those accent pillows or that pair of boots I've been eyeing. Or if I'd like to buy a new couch, I might roll over my "home decor/furnishing" funds for several months in order to save up for it.
Before I started budgeting, I operated on "feelings" only: I feel like I've gone out to dinner too many times this month. I feel like I spent too much money on clothing this month. I feel like I shouldn't have gone on that weekend getaway. Now, though, I know exactly how much I'm spending on each category. And it feels great. ;)
Note: I use USAA's app to budget, but there are lots of other amazing apps out there!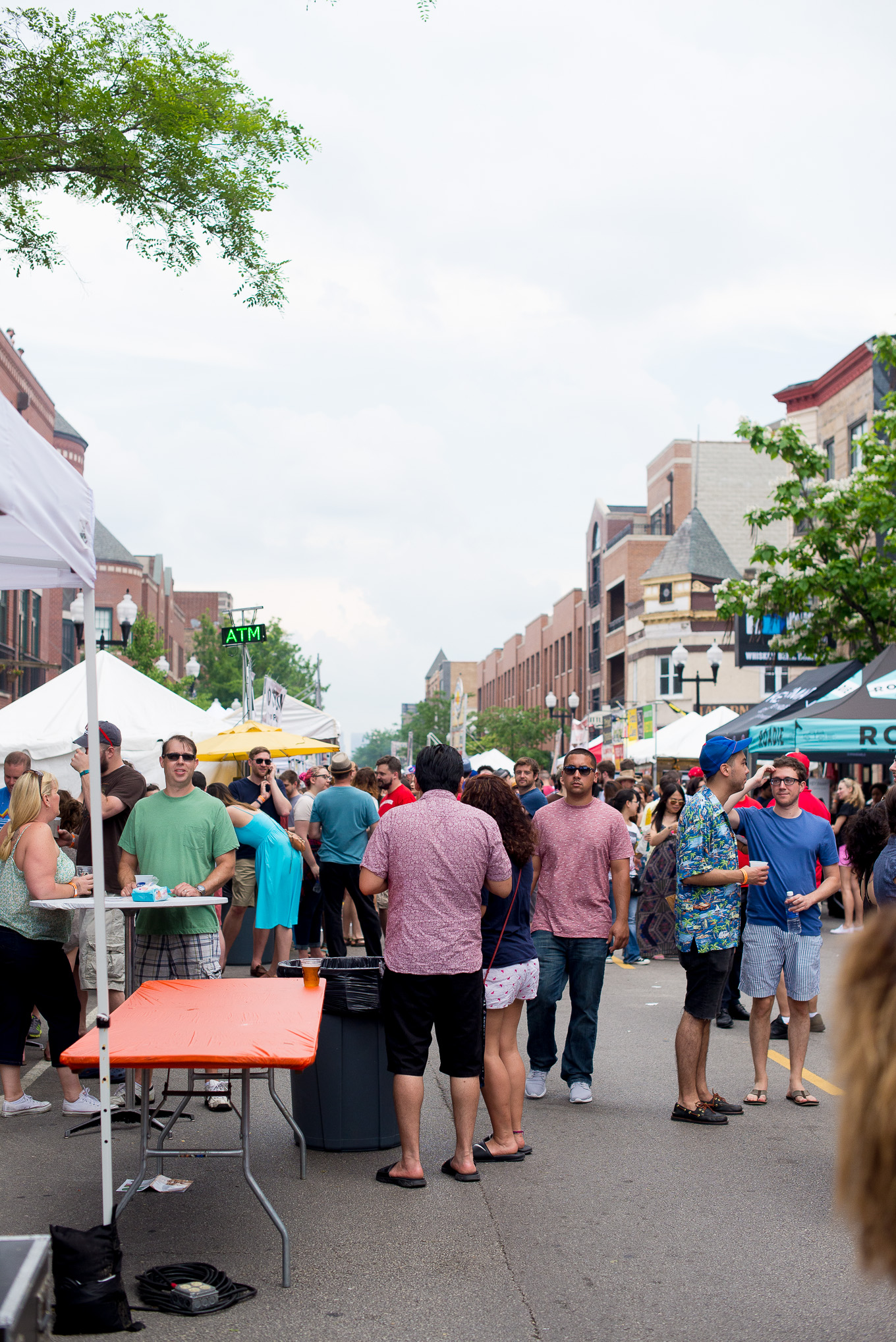 Walk, and participate in free activities.
Mitch and I spend a great deal of time walking around the city. It helps us get out, get exercise, meet new people, and get to know our city better. Walking doesn't cost anything, and it gives us time to really talk. Some of our best conversations have occurred during our strolls around the city!
We also keep a list of our favorite free activities and stay on top of upcoming free events, and add them to our shared Google Calendar so we don't forget about them. (Thrillist has a really great list of free things to do in New York and in Chicago, and TimeOut keeps a list of daily activities in New York, Chicago and other cities. But seriously: just Google it!) We've found that when we have a calendar full of free activities, we're far less likely to go out to eat or run up expensive bar tabs.
My best advice would be to eat before you go (or bring food along), map out where you're going before leaving, try to hit up new spots as often as possible, and attend as many street fairs as you can. :)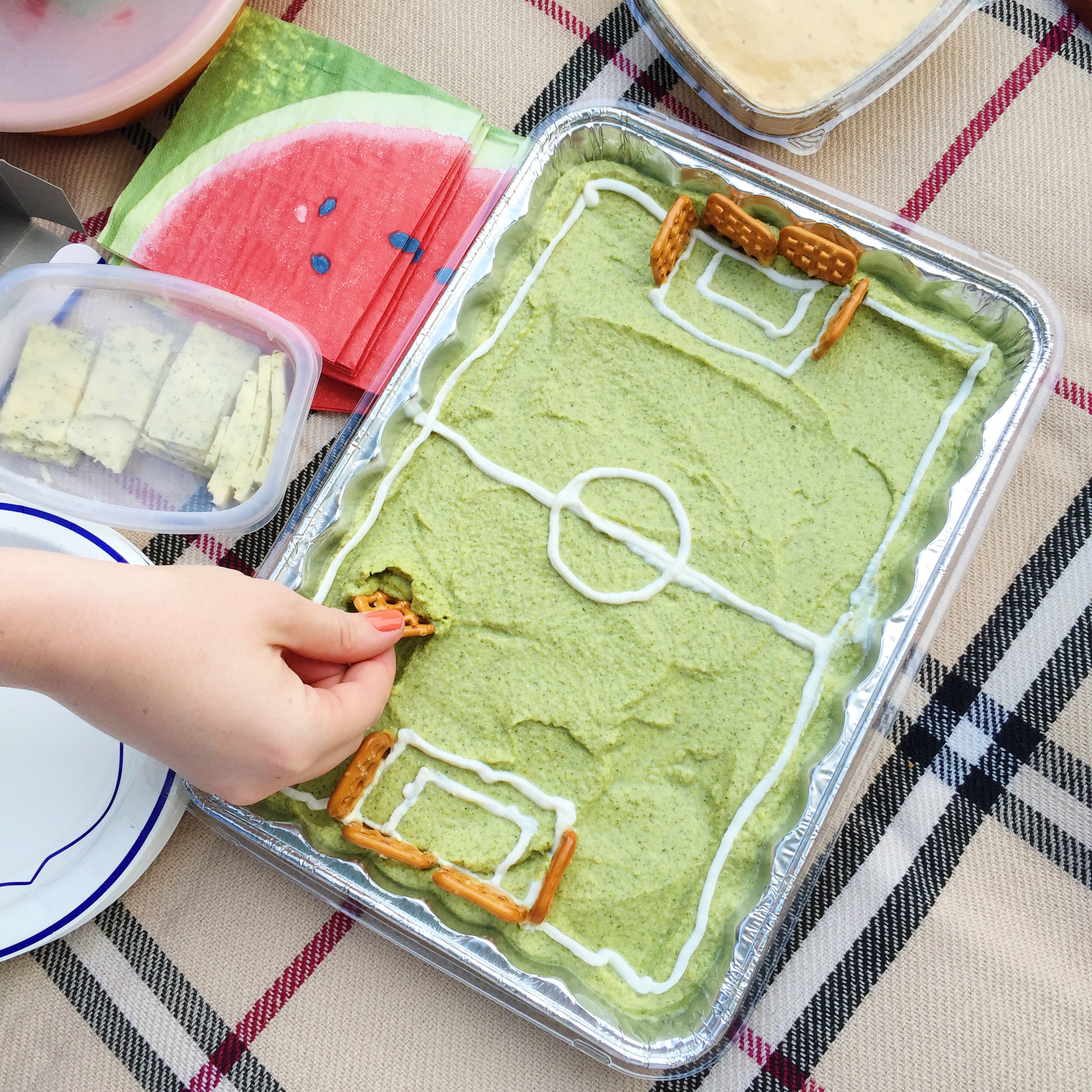 Picnic in the city's most beautiful public spaces.
Some of my favorite–and cheapest–experiences in New York and Chicago have been sitting on blankets in the grass, taking it all in. My favorite spots to picnic in New York are Battery Park, Abingdon Square Park in the West Village, Sheep Meadow in Central Park (obvi, haha), Pier 63 in Chelsea, Washington Square Park, Madison Square Park and Bryant Park. In Chicago, Mitch and I frequent Trebes Park, Lincoln Park (the actual park), Belmont Harbor, Montrose Harbor, the Jay Pritzker Pavilion, and Montrose Dog Beach. (And we're always looking for new suggestions!)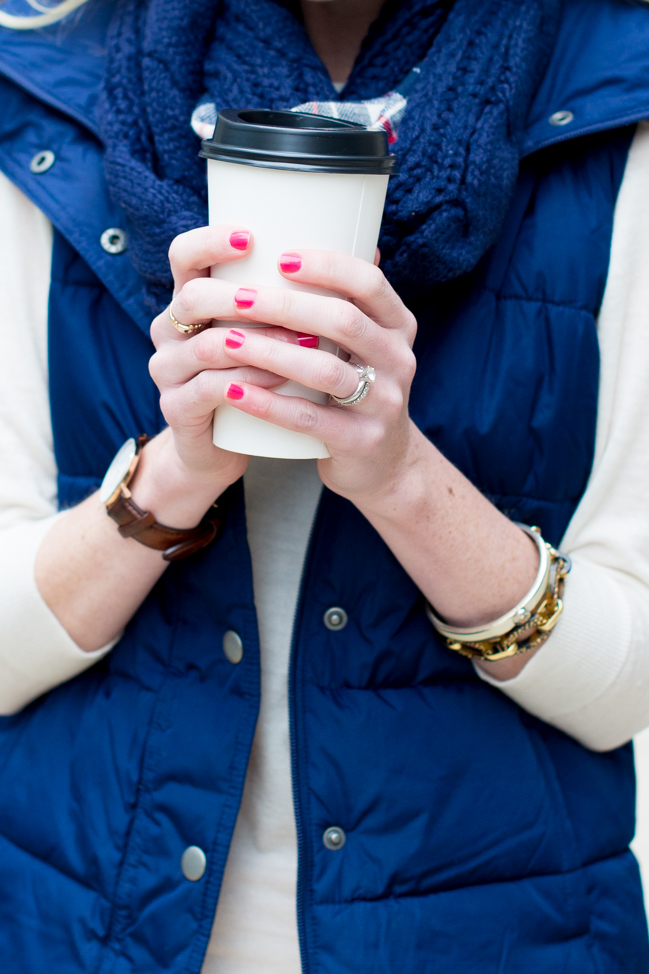 Bring coffee with you.
Coffee may seem like a small expense, but it adds up. Get yourself a coffee machine and some to-go cups. Bonus points for being environmentally friendly and carrying a reusable one. Just make sure to bring a plastic bag so you can tuck it into your tote once you're done.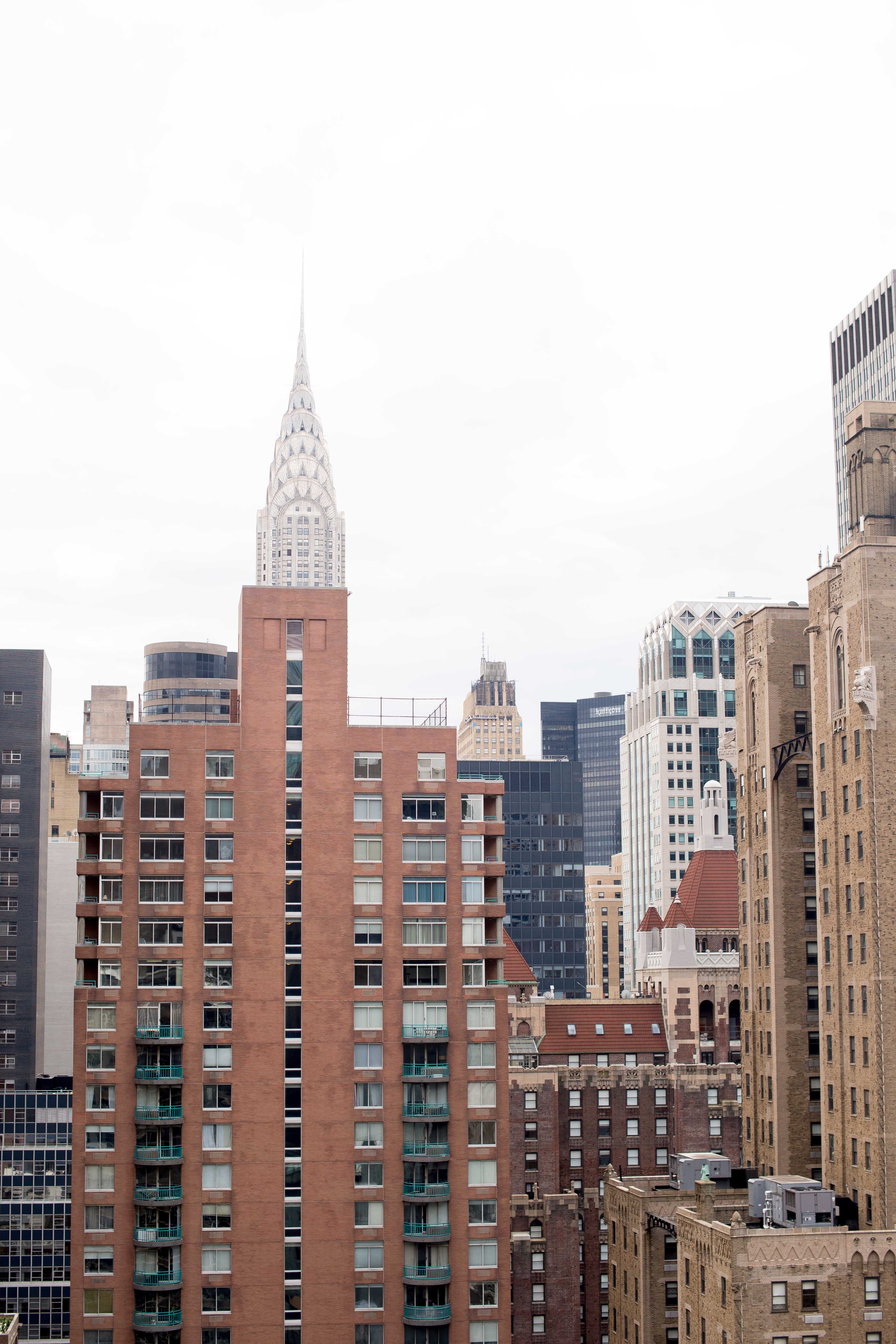 Live below your means.
I've learned that just because you can swing that nicer apartment in that nicer neighborhood doesn't necessarily mean you should. (I mean, sometimes it does, haha. But not always.) I don't recommend living in a dangerous area or in a complete hole to save money. Cockroaches, rodents and shootings are NOT worth it! But going a couple hundred dollars below your budget can help pad your savings account.
Similarly, just because you have the money to splurge on something doesn't mean you should. I think it's important to treat yourself every once in a while, but really take the time to think out those purchases, and don't make them impulsively.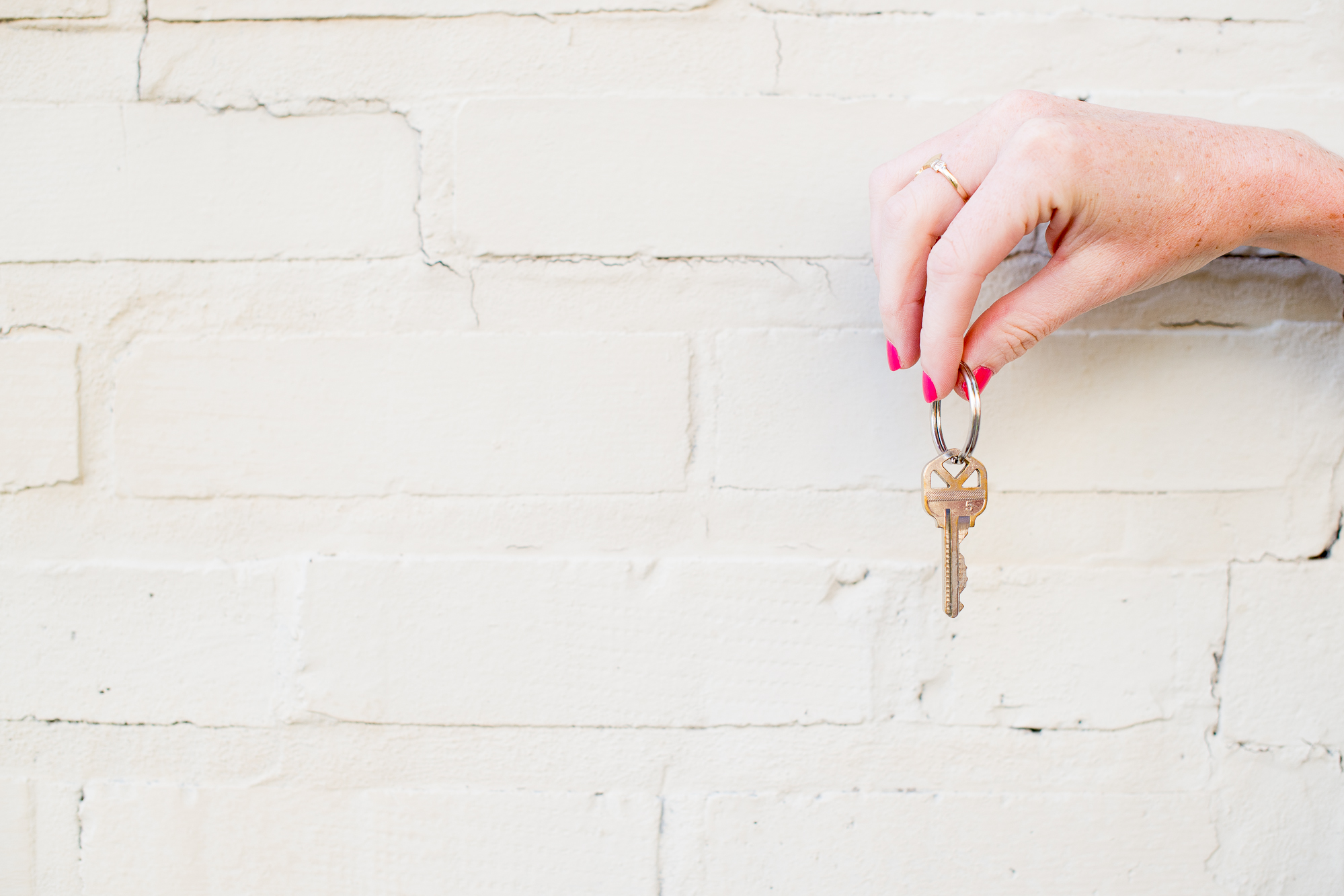 Building off of the above tip, live in a place you can afford.
For a long time, I was spending most of my income on rent, which is the reason I didn't have a savings account until I was 25. (And even during years 25 and 26, its contents = pretty pathetic.) Looking back, it was reckless. Thankfully, I was never faced with a real emergency, save for the time I went to ER for strep throat. (My 22-year-old self took a solid year to pay off that $1,500 bill!) But I should have had a safety net, and I should should have been contributing some money to a savings account–even if it was only $100!–every month.
All of that said, my best advice is to consider your priorities when deciding on an apartment. What's most important to you? Is it the commute time? The square footage? The neighborhood? The number of roommates you'll need to live with?
For me, it was always neighborhood, so I made sacrifices in the roommate and square footage areas. (I once lived with three guys… and my bedroom on 60th Street was so tiny that I could touch both walls at the same time when I stood in the middle of it. And I slept in a cubby hole. #Memories)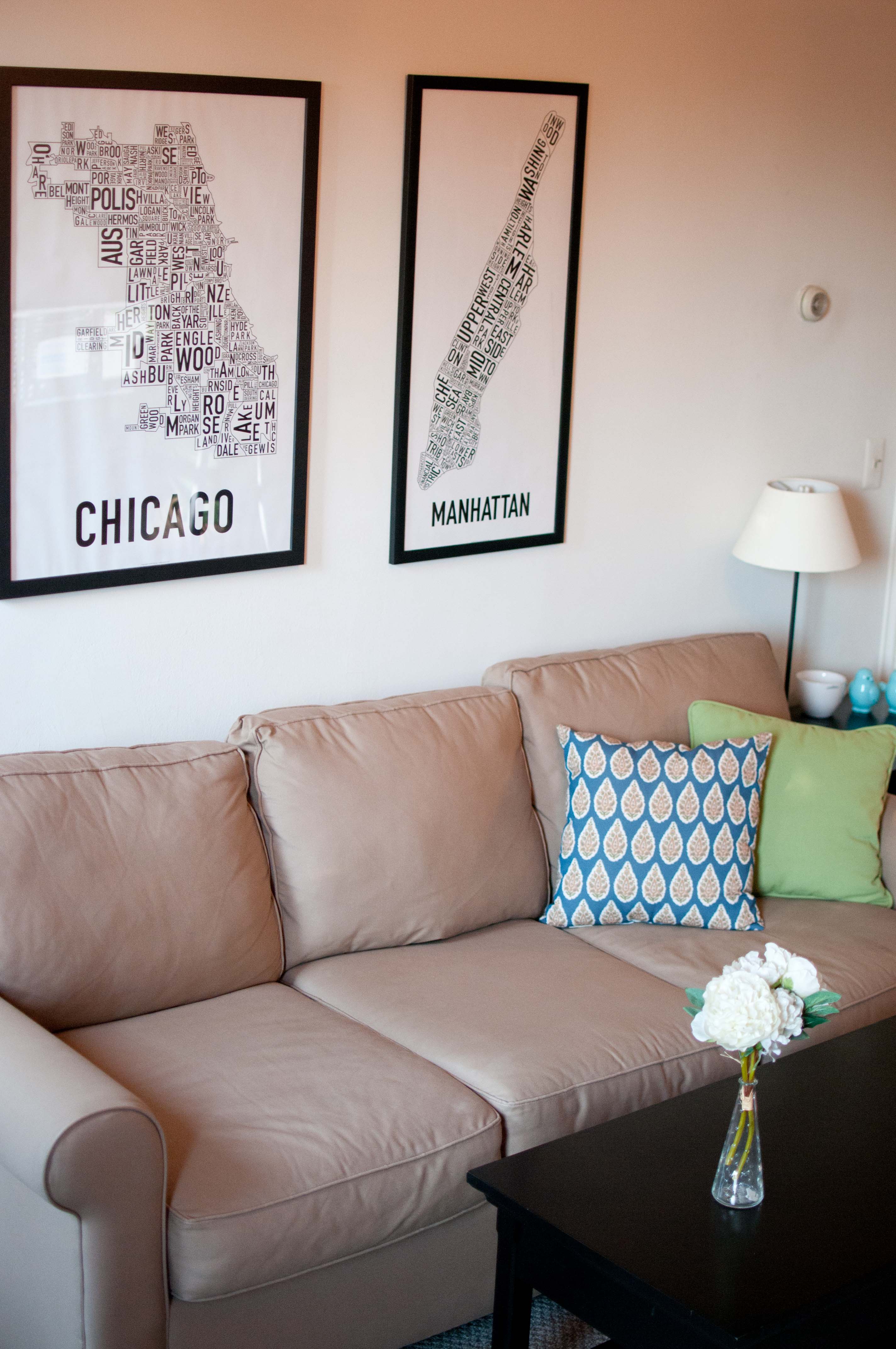 Avoid apartment broker fees.
Thankfully, broker fees really aren't a thing in Chicago. But in New York, broker fees are astronomical, and often 20 percent of your yearly rent. Instead of going through a broker, Mitch and I used Craigslist, Backpage and other similar sites to work around the fees. It's way more work to find a place like this, but it's way less expensive, too.
There are also a handful of no-fee sites out there. Just be careful that the fees aren't simply hidden in the monthly rent. Know the market! (FYI: Besides Craigslist and Backpage, I used Prince NYC Apartments and Eberhart Brothers to find apartments in NYC.)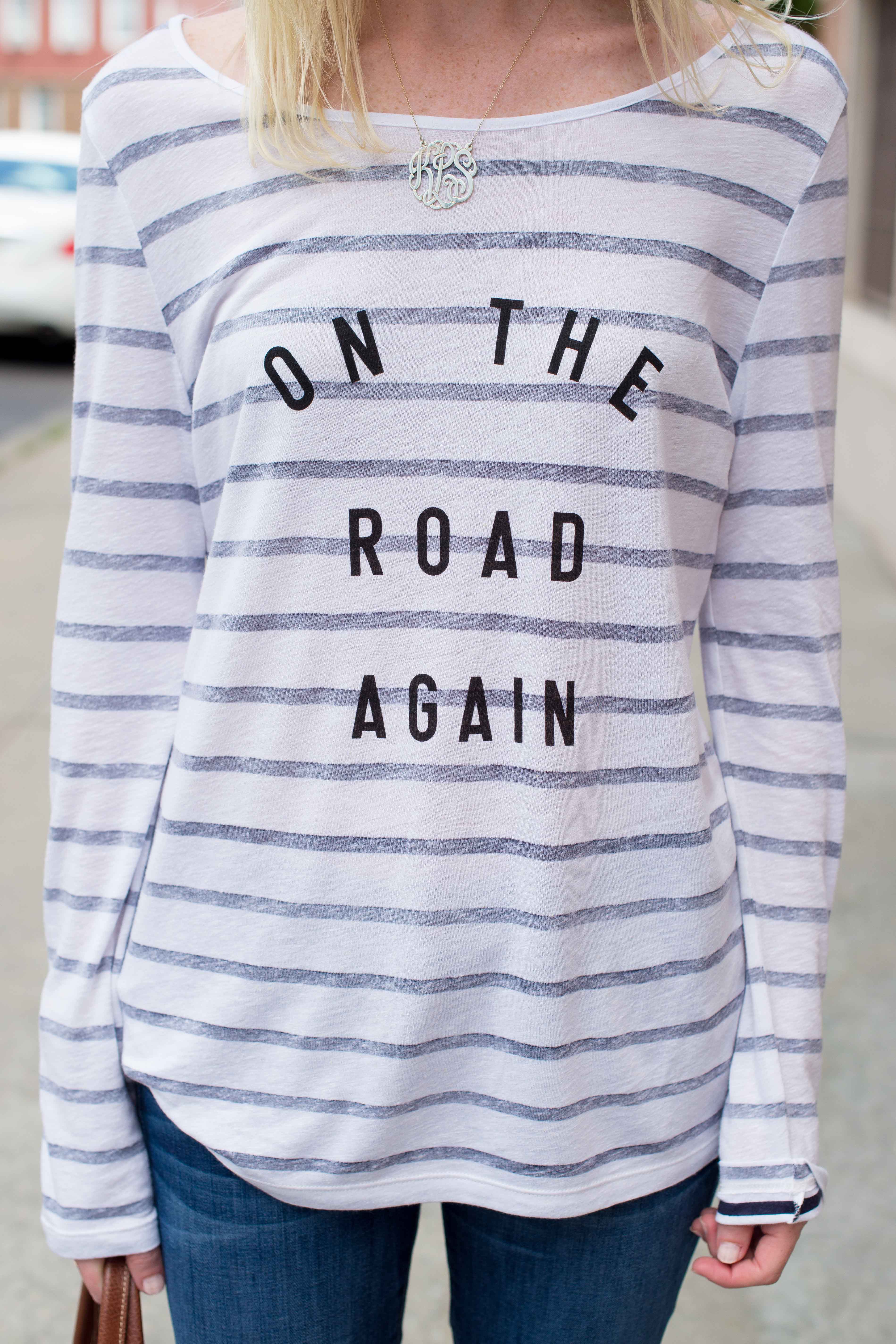 Be prepared to move often until you settle down.
It sucks, but most landlords will hike up the rent as much as they're legally allowed to every year. Of course, it's important to take into account how much time a move requires, and how emotionally taxing it can be. And it's crucial to weigh moving costs against the yearly increase. A $25 hike probably doesn't necessitate a move, for example, as your move will likely cost more than $300. But a $200 hike means $2,400 more per year. Decisions, decisions.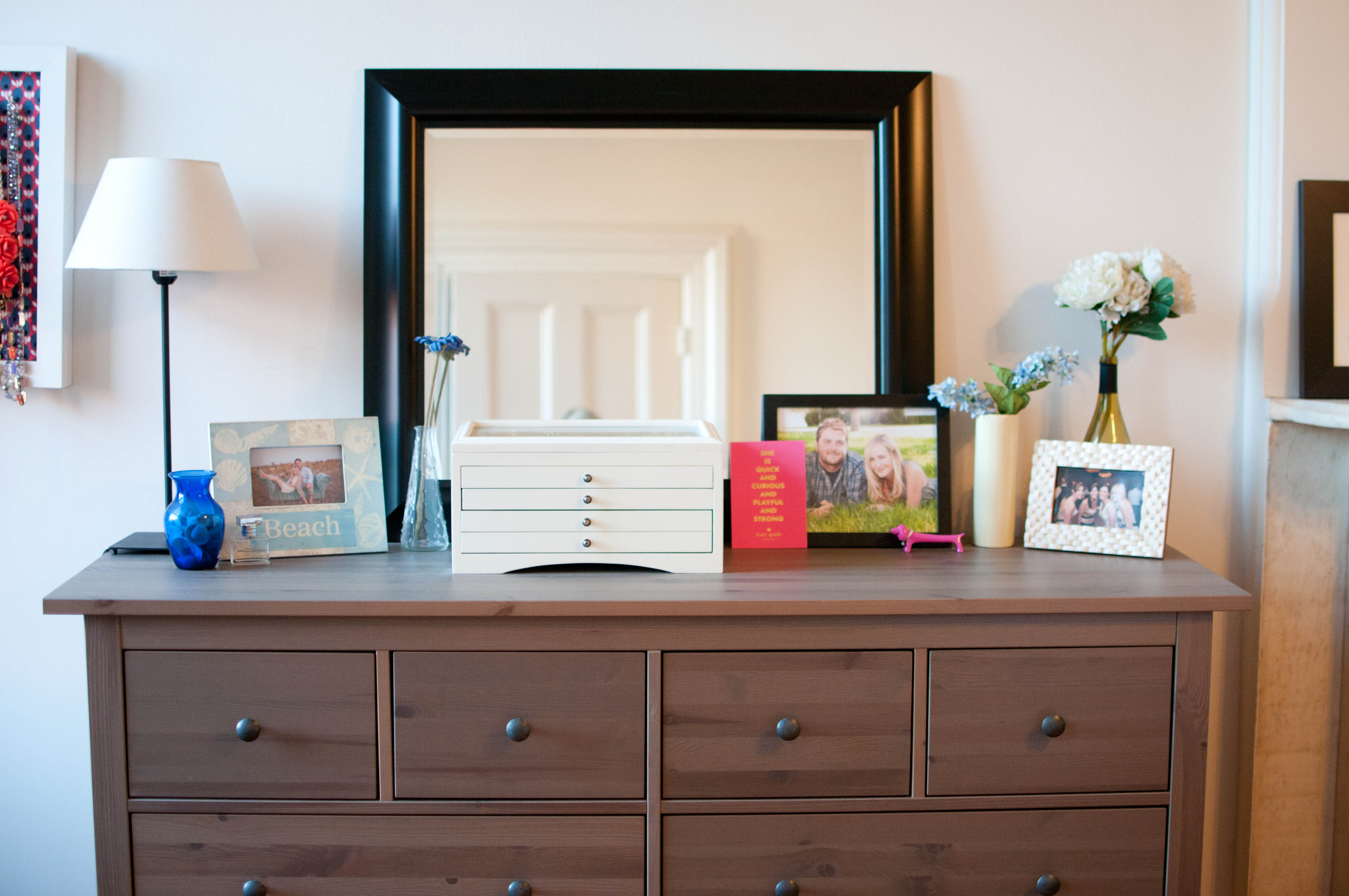 Don't invest in expensive furniture unless you've purchased your home.
Not because it isn't worth it; only because you'll be devastated when it's damaged during moves… and you'll likely end up paying a ton in repairs and replacements. I'd suggest using magazines, Pinterest, catalogues and blogs for inspiration, and then finding similar items from Ikea, Craigslist, thrift shops, Target, Wayfair and the like.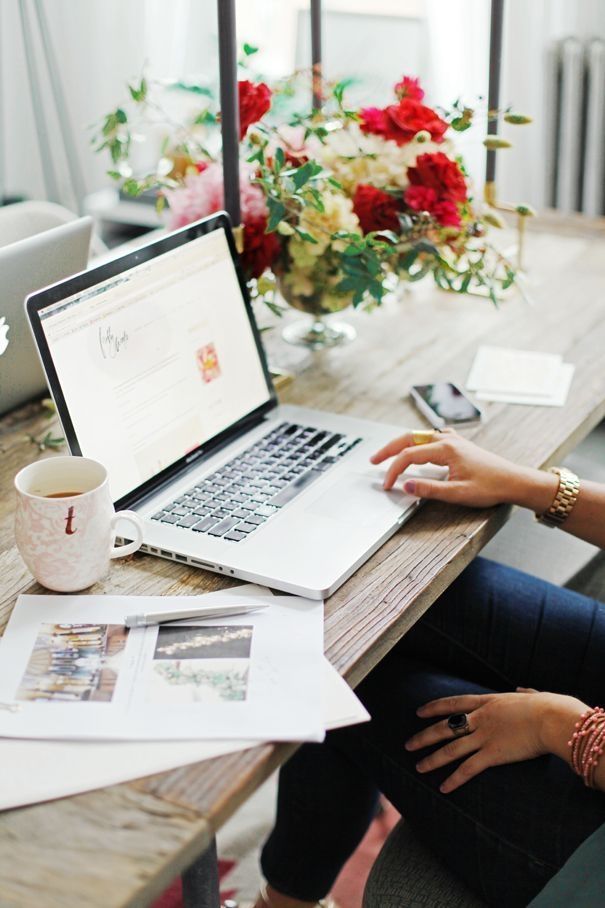 (Source)
Forgo cable.
Come on. You don't need it. (And let's be serious: You're going to be more productive without it!) Basic channels and the internet are enough.
Mitch and I love Apple TV, as it doesn't require a subscription fee. It allows us to mirror what's on our iPhones and laptop, and provides us with easy access to movies and television shows.
Side note: Mitch is going to be super upset when he reads this. ;) I know, I know! It does more than just that. You can read about its magic here, guys.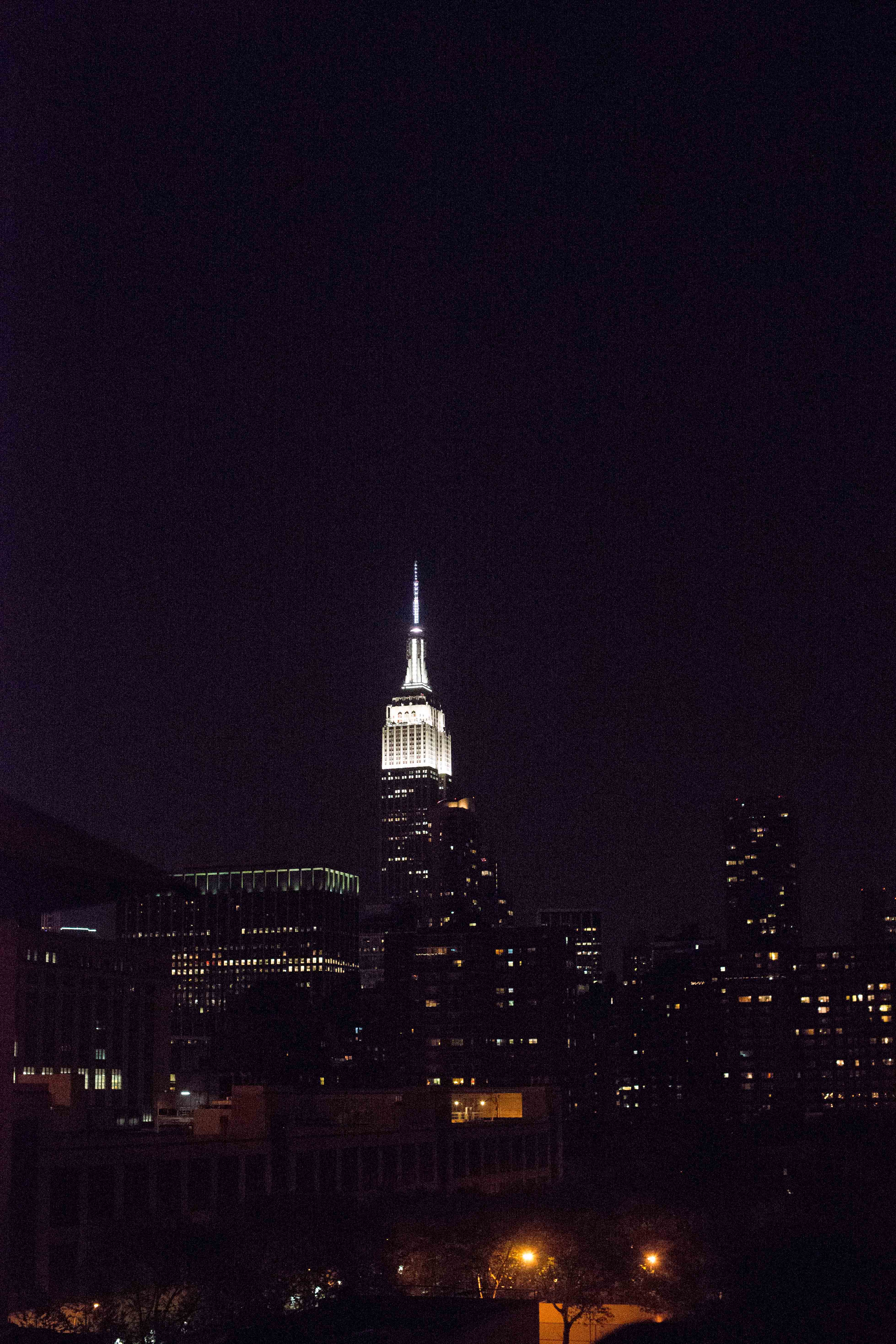 Create a timeline.
Living in Manhattan was extremely important to me when I was in my 20s. I'd known that I belonged there from the time I was a young child–I blame my parents, haha–and living there took precedence over essentially everything for a very long time. And I have zero regrets! I was broke for a long time, but I absolutely loved my time in New York, and I wouldn't trade those years of my life for anything.
However, I made a promise to myself that if I was still struggling financially by the age of 27 that I'd make a major change. So I did: Mitch and I moved across the river right before our 27th birthdays to save money for the future we wanted. (A more significant savings account and a home.) I cried on moving day–despite the fact that our new place was one stop away from Manhattan–but that tough decision is a big part of the reason we now own our dream home.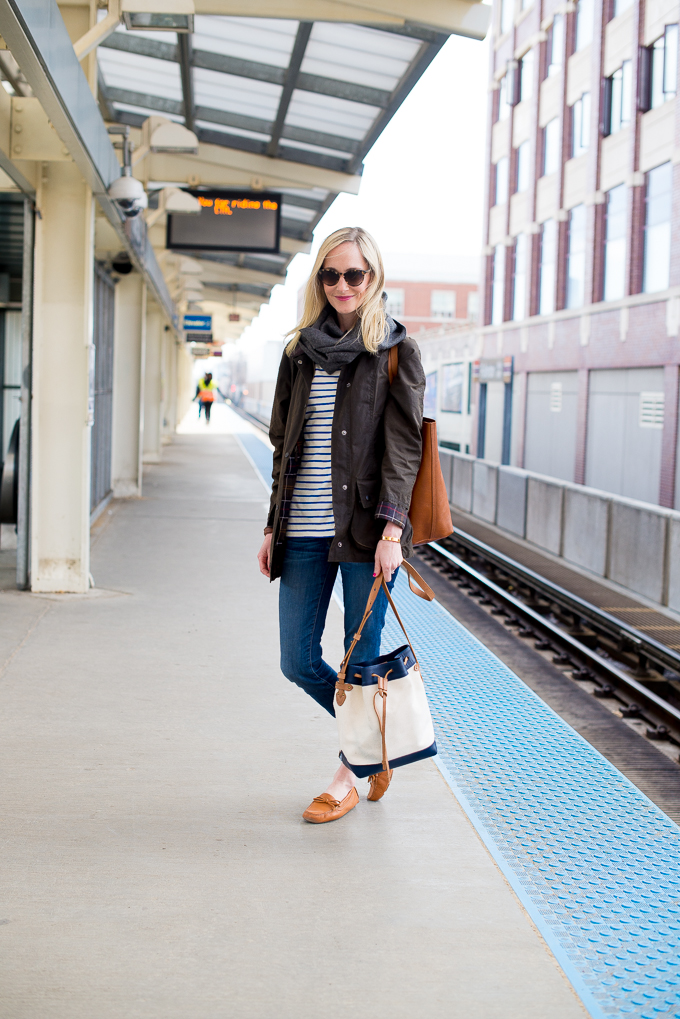 Ditch Uber, cabs and cars, and take public transportation.
It's so much nicer to hop into a cab or Uber, but taking public transportation will save you boatloads of money. It just requires more planning!
On a similar note, don't own a car if you can get away with it. In Chicago, we definitely need one, as I drive home constantly. In New York, though, we went many years without, and it saved us so much. Insurance, maintenance, gas–it all adds up!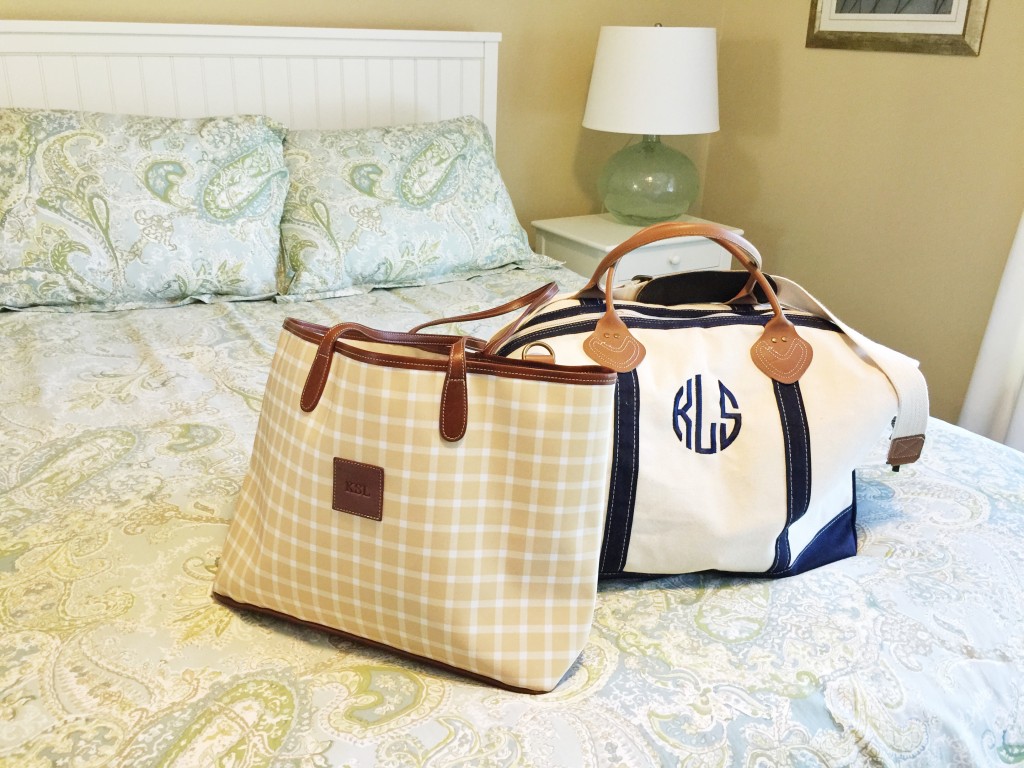 Travel smart.
Mitch and I use discount sites for hotels and flights–like Airfarewatchdog, Priceline, Kayak, Hotwire, Hotels.com, USAA and Airbnb, just to name a few–and we've saved thousands of dollars on vacations because of it.
We also volunteer our seats on flights whenever possible. If you have a flexible schedule, you can can volunteer as tribute, hehe–and bump yourself to the night flight in exchange for hundreds of dollars in flight vouchers. Mitch and I did this FOUR TIMES for our honeymoon flight, and ended up getting $2,800 in Delta flight vouchers. Needless to say, we flew for free for a long time. And no worries; we only missed one day of our honeymoon!
This totally contradicts my last tip, but if you travel a lot and have the flexibility (and own a car or can rent one for a reasonable price), drive.
Of course, this tip comes with some limitations. ;) For example, there's really no way around flying if you're traveling overseas. (Duh.) And if you're going from the East Coast to the West Coast–well, that drive would be absurd. And sometimes flying can be cheaper than driving. And then there's your schedule: if you only have four days, you probably don't want to be allocating two full days to travel.
But a six- to 12-hour drive if you have the days? You can totally handle that.
I also highly recommend a fuel-efficient car. We have an old Prius, and that little guy can go forever on one tank of gas!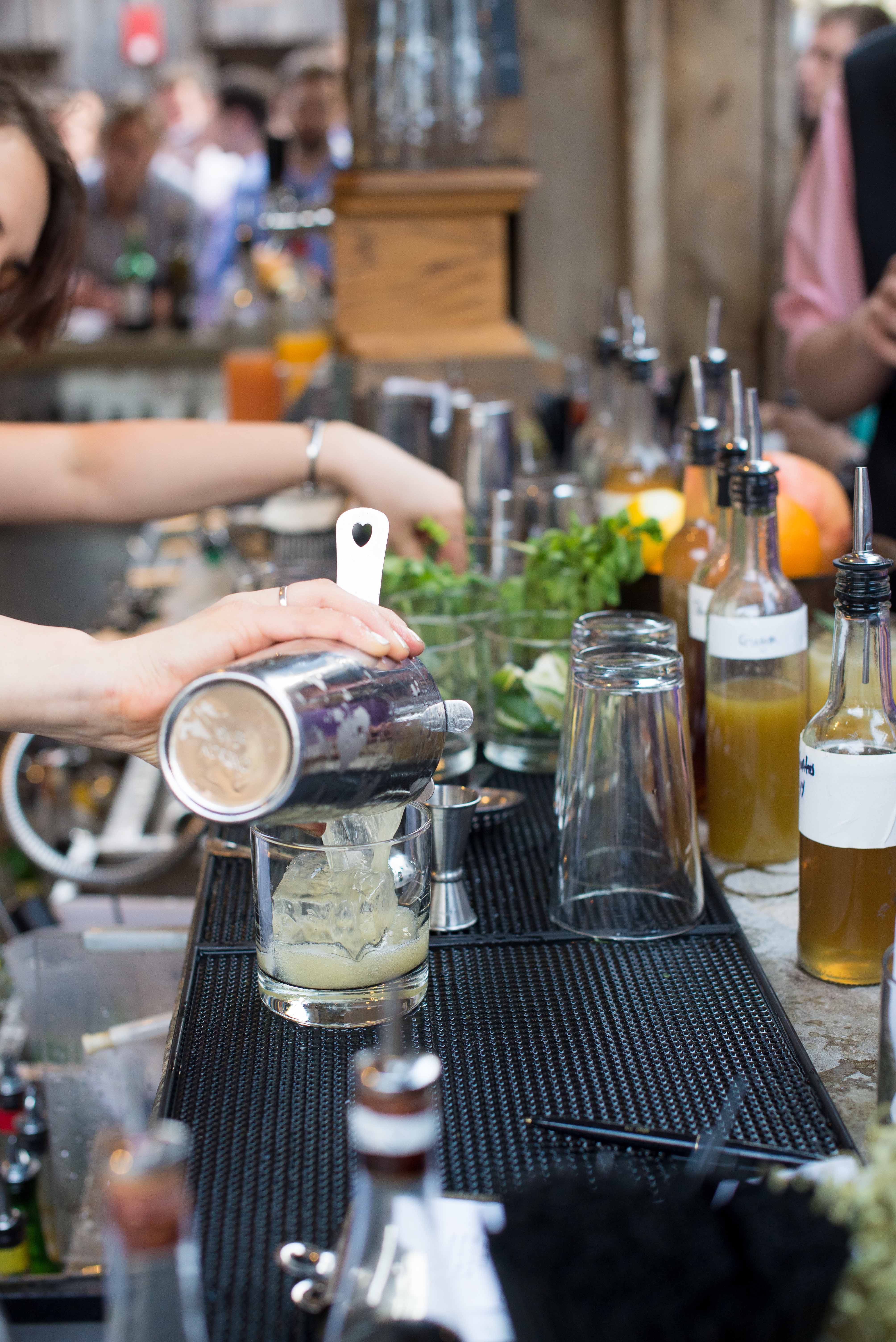 Don't be afraid to tell guests you can't afford their plans.
I love having friends and family come to stay. But guests can be expensive. When we lived in New York, we constantly had visitors, and they nearly always wanted to do it up during their one big weekend in the Big Apple. Totally understandable for them, but Mitch and I struggled to keep up financially weekend after weekend. Eventually, we realized that we shouldn't feel guilty for telling our guests that we couldn't accompany them to expensive experiences, bars and restaurants. And everyone completely understood. We simply met up with them afterwards!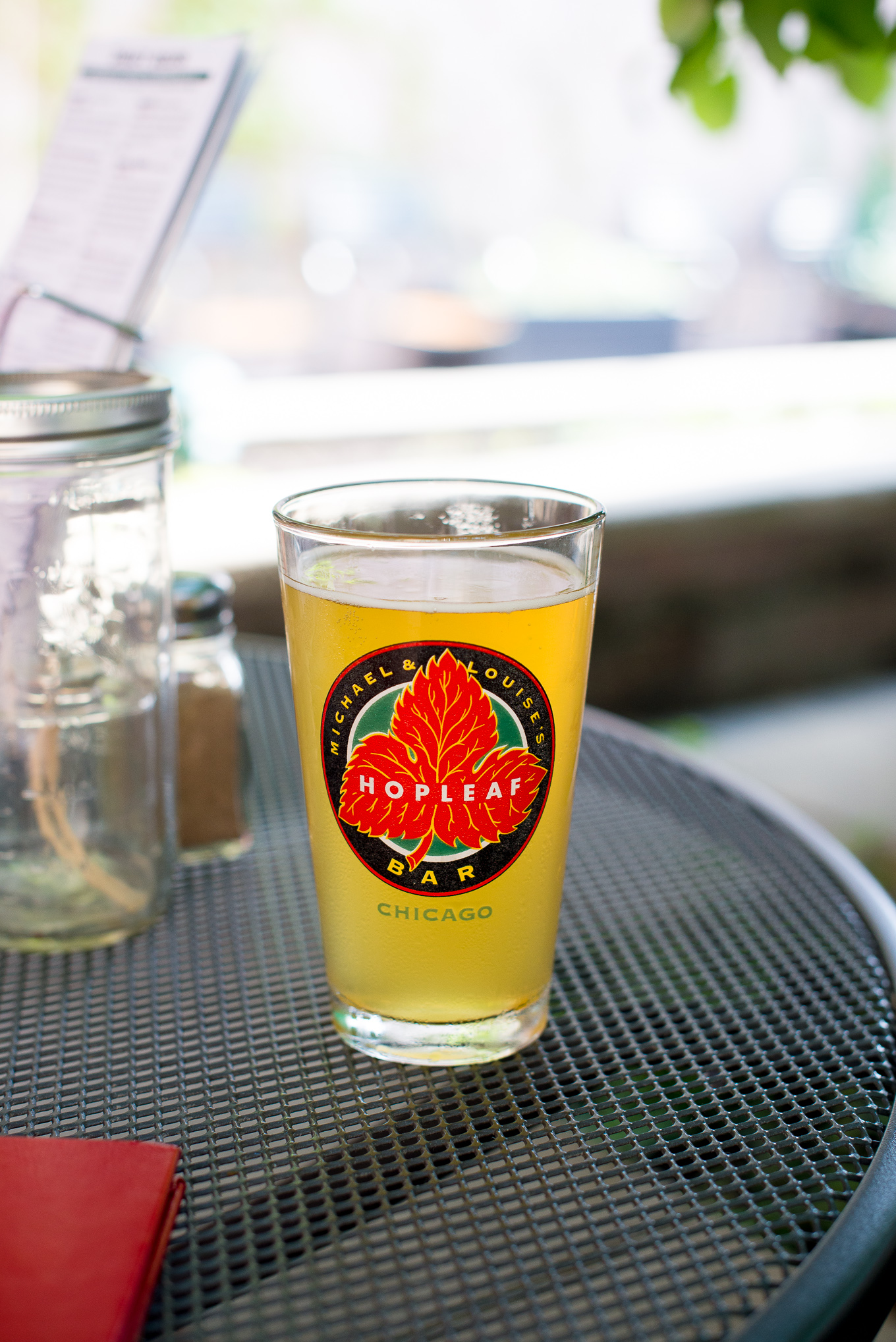 Find out about bars' and restaurants' deals and specials.
If Mitch and I walk past or hear about an establishment we'd like to visit, we always ask whether they have daily specials. The restaurant might have a great deal on burgers on Monday nights, for example, or discounted drinks on Wednesday nights. We keep track of them in our phones, and sometimes use sites like Small Tabs when we need help finding deals.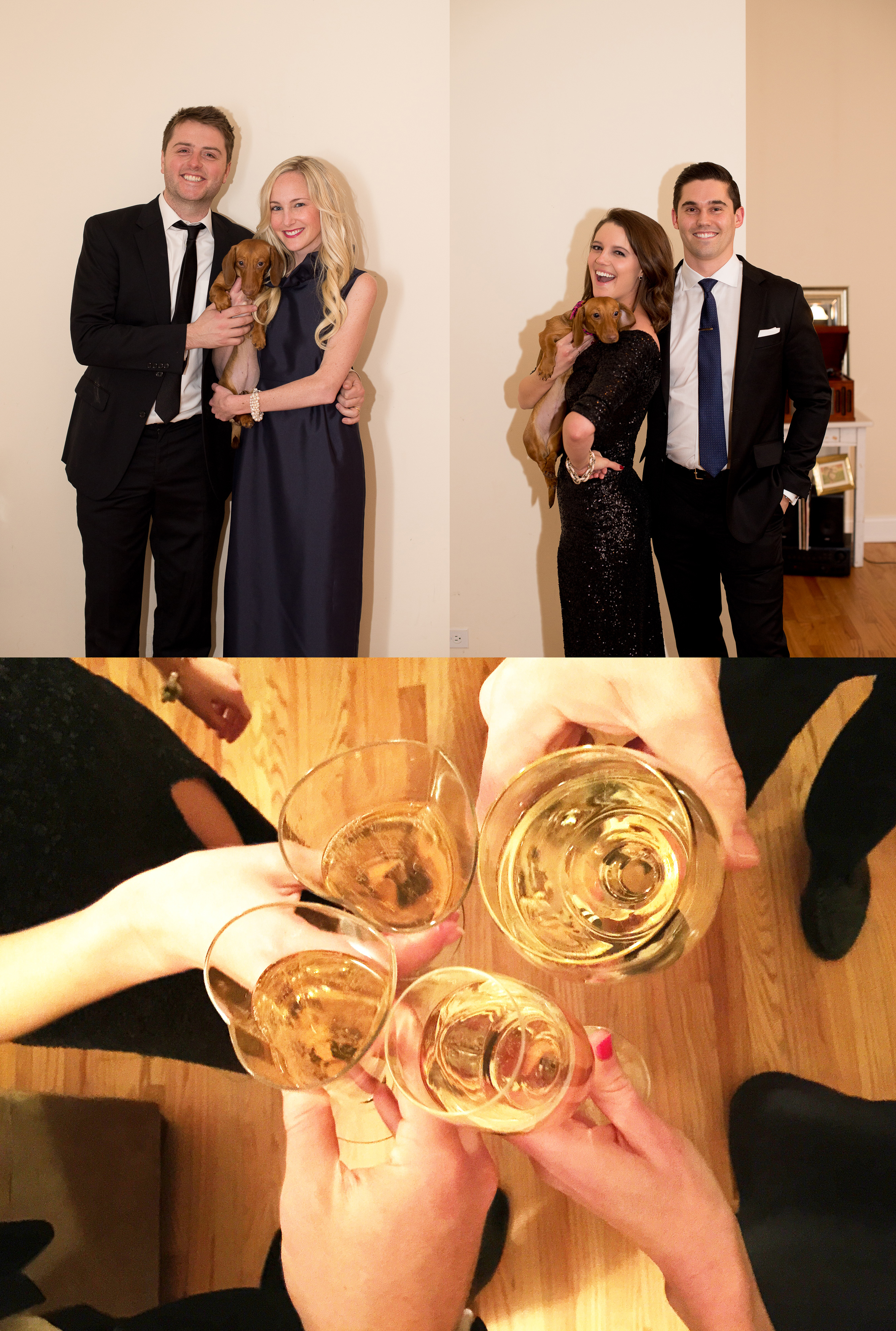 Party at your apartment–and at your friends' apartments.
I'm not saying you should never go out and experience the city's nightlife scene. But hey: put those high rents to good use!
I've had some pretty great nights at friends' drinking Trader Joe's wine and eating Two Bros. Pizza. ;) Total bill? Like, $10.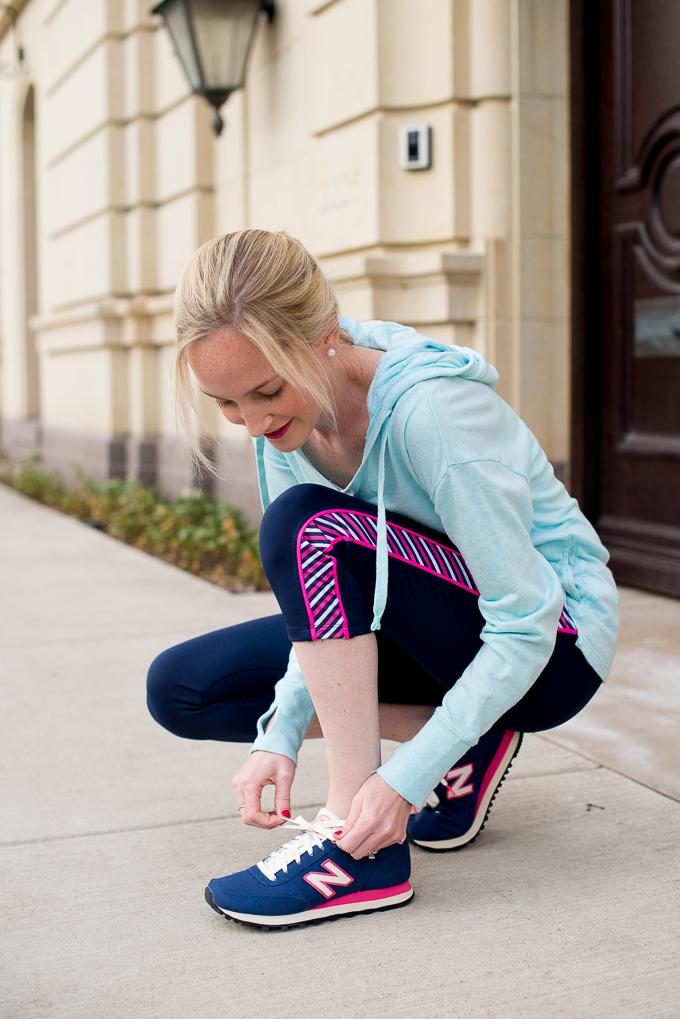 Exercise outside.
Granted, exercising outside sometimes becomes impossible in the winter, but gym memberships can be ridiculously expensive in the city. In the past, I exercised outside from April until November… and then bought yoga packages for the months of December, January, February and March. It ended up being way less expensive than a yearlong gym membership!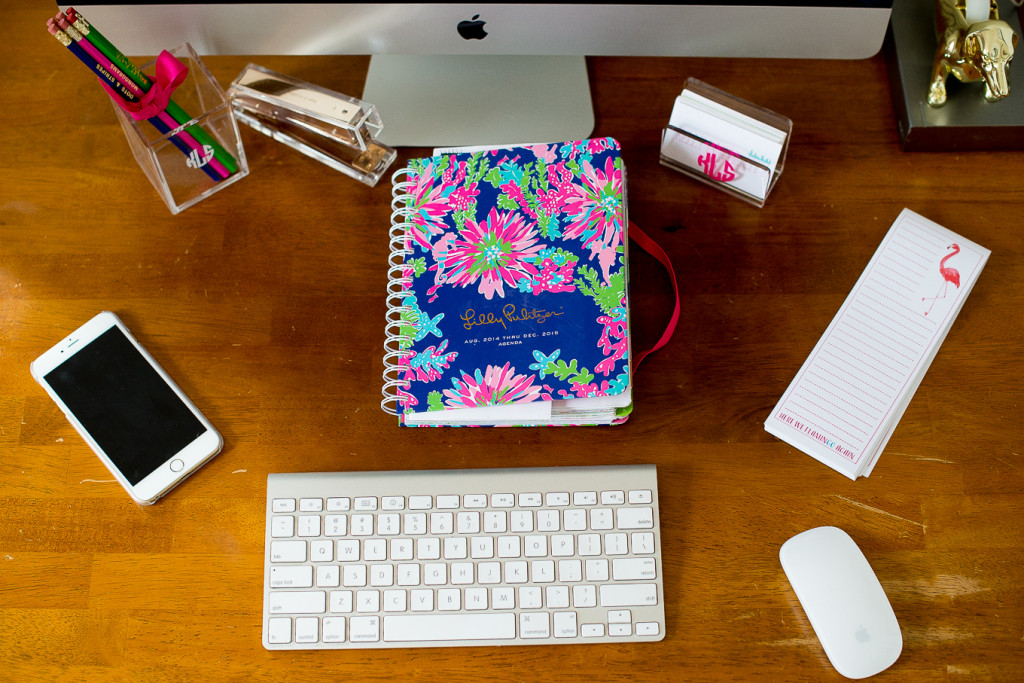 If you work from home, work from home.
As an experiment, I worked from coffee shops exclusively for a week last year. It cost me roughly $7 to $10 per day, as I usually bought a coffee and a snack. That's $35 to $50 per week in savings!
Don't become a hermit, though. It's important to get out every so often. ;) These days, when I'm looking for a change of scenery, I work at a friend's apartment, and treat myself to one day per week in a coffee shop.
Pick up inexpensive hobbies.
Mitch's favorite inexpensive hobbies are biking and reading… and mine are writing, playing the guitar (poorly) and photography. (Equipment is expensive upfront, but the act of taking pictures costs nothing! I spend a few hours every weekend shooting for fun, and I love it.) Our hobbies bring us great joy, yet typically cost us very little. :)
(Source)
Buy in bulk from eBay or Amazon.
This might sound silly, but Mitch and I buy products like plastic baggies, dog treats and garbage bags in bulk, and our bills are a lower as a result. It goes without saying that you need storage space to buy in bulk, but if you have it, use it.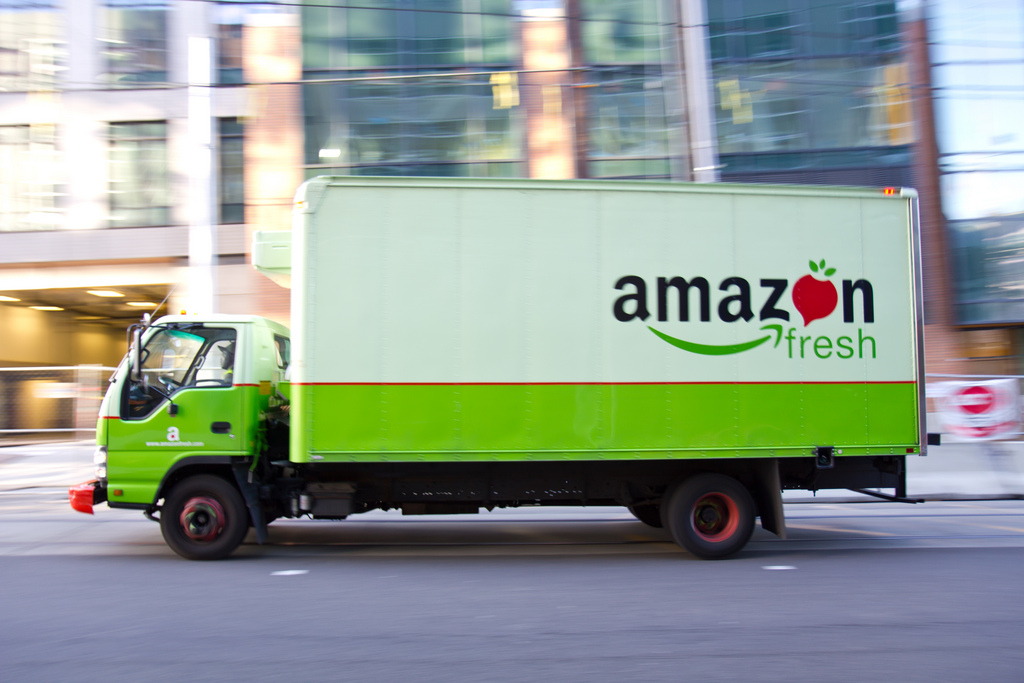 (Source)
Shop online.
It might be more fun to shop in person, but online shoppers typically find better deals, and are less likely to make impulsive decisions.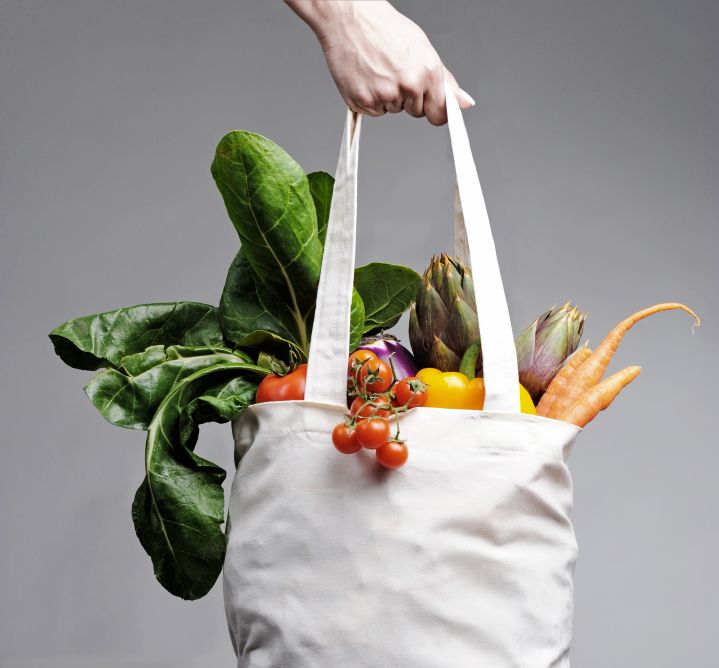 Shop at discount food stores.
We only shop at Aldi and Trader Joe's, and oh my goodness, guys. Our grocery bills are a third of what they would be if we shopped at trendier stores!
Also, avoid bodegas. Seven bucks for a jar of peanut butter or tube of toothpaste? Please. Instacart, AmazonFresh and Peapod (and the like) for the win.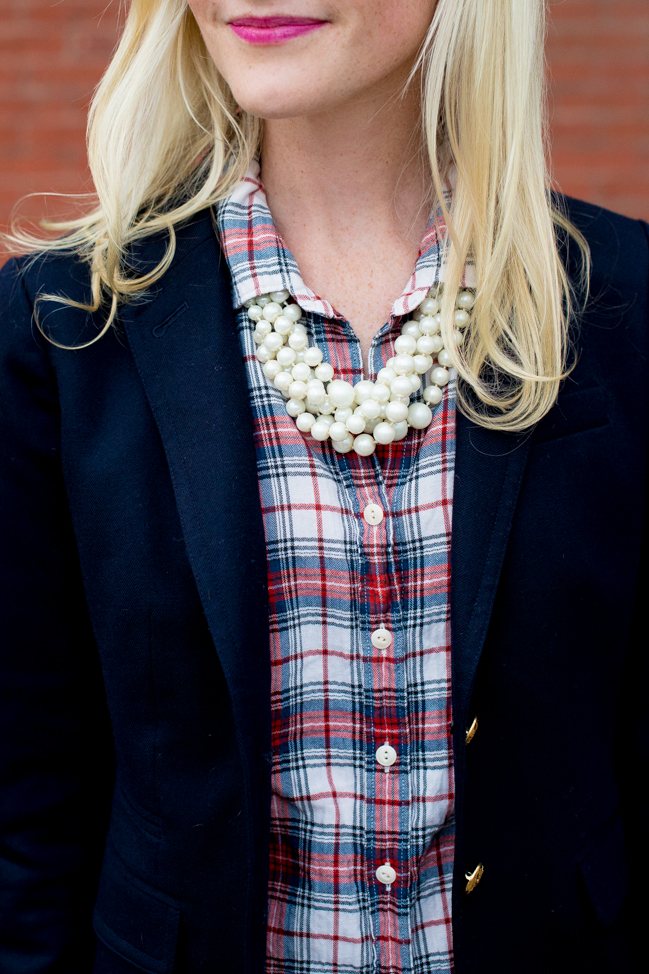 Invest in wardrobe staples, not trends.
On the wardrobe front, I'm a firm believer in quality over quantity. I try my best to only buy pieces that I'll know I'll be able to wear again and again, and that I can pair with the rest of my stuff. When I do fall completely in love with a trend, though, I make sure to sell another piece to make up for some of its cost.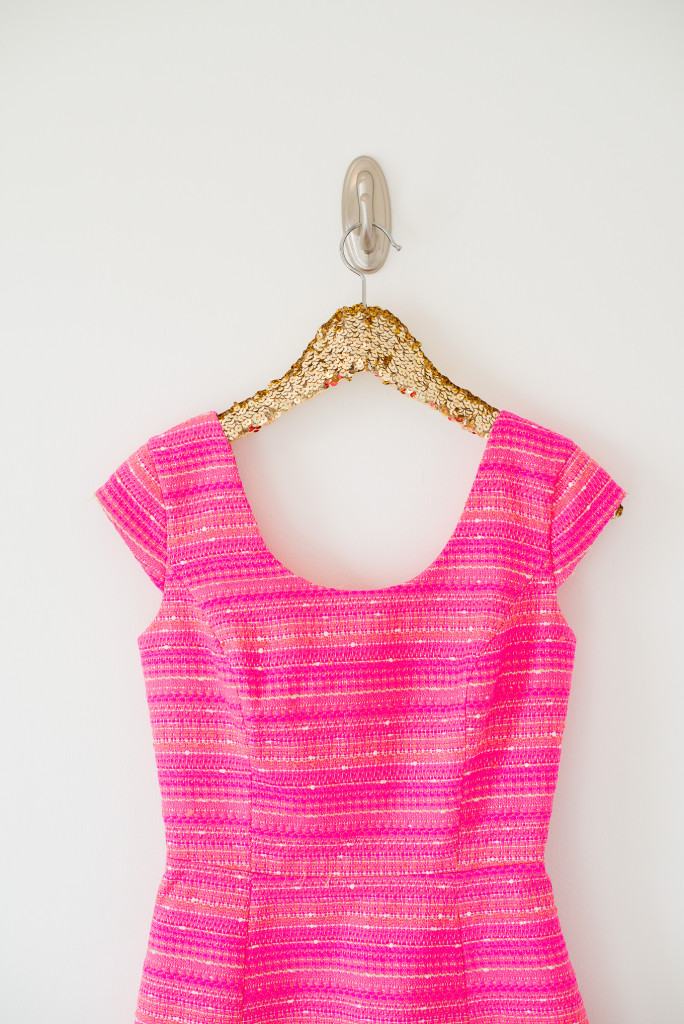 Sell your stuff.
Probably my favorite tip of all. Guys, I can't even tell you how much stuff Mitch and I sell on Craigslist and eBay. Old furniture, old technology, old clothing–you name it and we sell it. It takes a lot of time, but it's completely worth it. I mean, this month alone, we made over $800 on Craigslist sales!
Simply set aside a couple of Sundays per month, and make it fun. Turn on a movie, pump the music, pour yourself a glass (or two) of wine, and have at it. And be sure to read my EveryGirl article about how to sell your stuff on eBay!
Any tips I missed?! Add yours in the comment section below!