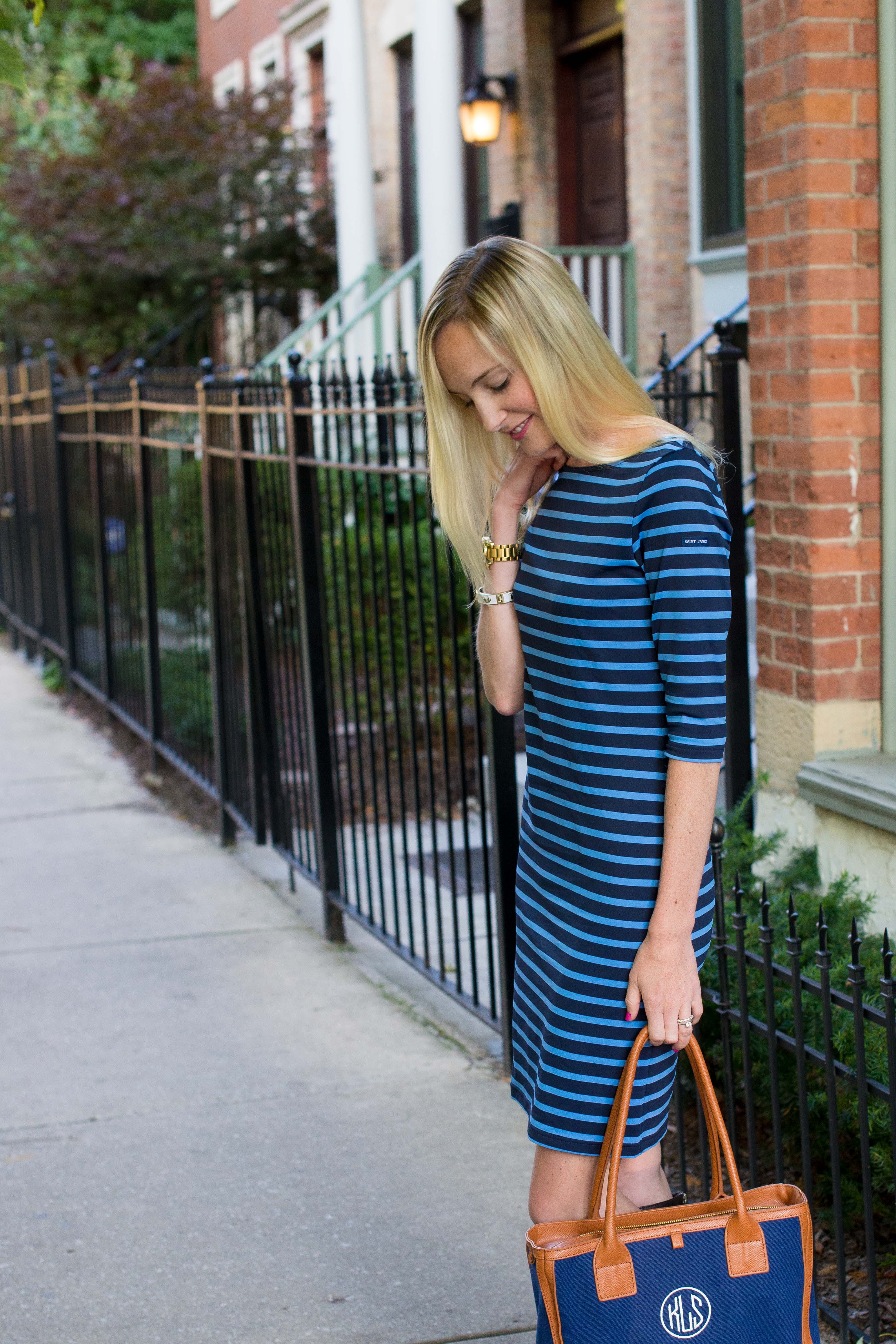 Saint James Dress (c/o Island Pursuit) / G.H. Bass & Co. Boots (c/o) / Cinco Powell Tote (c/o) / Michael Kors Watch / Fornash Bangle (c/o) / J.Crew Pearl Earrings
(( Online shoppers: Use code "KELLY" to take 20 percent off full-priced products from Island Pursuit ))
I love September. It's a time for starting fresh; adopting a new, positive outlook on life; and embracing change. And it's a time for revamping tired looks!
I live in t-shirt dresses during the summer, as they're easy and comfortable. (A bit more polished than shorts and a tee, too.) Typically, though, they get stowed away at the end of August, not to be seen again until the following summer. But this fall, I'm all about keeping them around well into October and November, and styling them for the new season. Pair them with boots, jackets, sneakers and button-downs (underneath), and you can't go wrong, in my opinion!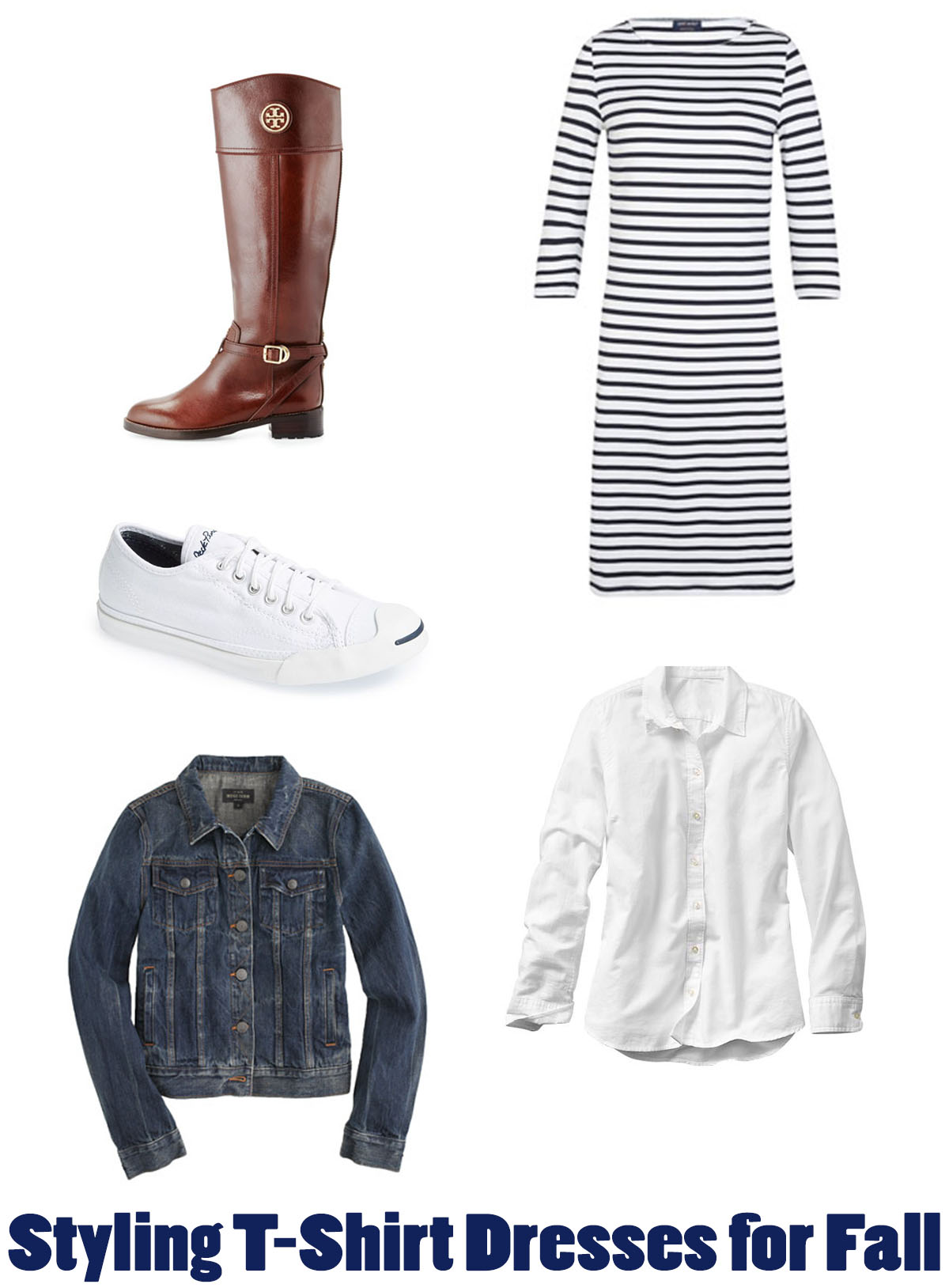 Dress // Boots // Jacket (Factory version here… and love it with a military jacket as well! My favorite is Madewell's "Military Anorak," but I also like the J.Crew and Factory jackets!)  // Shirt // Sneakers
My #1 t-shirt dress? The Propriano by French clothing line Saint James. The adorable retailer Island Pursuit recently sent one to me to style, and–oh my goodness–I can't get over its quality! It features a thick rayon/poly blend material that's sturdy yet super soft, and it fits perfectly. (Form-fitting for sure, but in the best way. It doesn't cling to my hips!) Oh, and it's sun-proof, which is really nice for my vampire skin. ;) Most of my t-shirt dresses last roughly a year before they start to pill, but I can tell the Propriano is going to last a long time.
(Sizing tip: I think the Propriano runs slightly small, so I'd recommend going up one size. I took a size 36, but I definitely could have gone with a 38. For comparison's sake, I typically wear a size XS/0 in J.Crew.)
I also should mention that Island Pursuit–which has stores in Massachusetts, Rhode Island and Florida–carries a great selection of Saint James, well-known for its classic maritime styles. And you can take 20 percent off any full-priced product with code "KELLY." (Saint James rarely goes on sale, so this is quite the deal!)
And stayed tuned… Island Pursuit and I will be teaming up soon to bring Kelly in the City readers a fun giveaway! Woo! :)