I especially love wearing a sweater dress as a transitional outfit during fall. It's so versatile and can be styled in a number of different ways, from a casual weekend outfit to something a little more dressy in the evening. Any pair of shoes can be worn with a sweater dress, from ankle boots and knee-high boots to flats and heels. Layer a coat, a quilted jacket, or even a blazer for extra warmth on chiller days. Here is how to style a sweater dress in three different ways this fall.
How to Style a Sweater Dress from Day to Night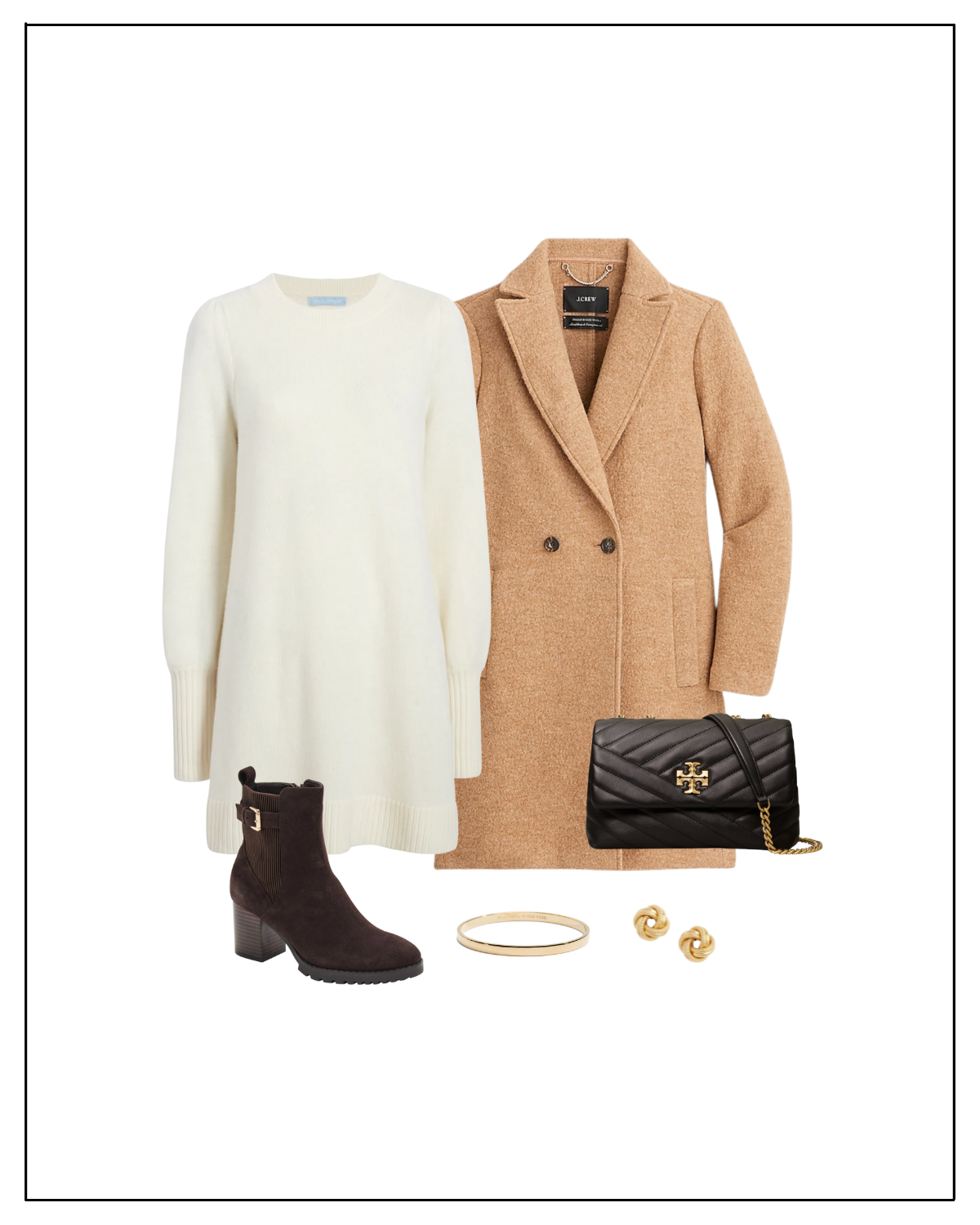 Cream Sweater Dress / Tan Top Coat / Black Quilted Leather Bag / Dark Brown Suede Ankle Boots / Gold Bangle Bracelet / Gold Knot Stud Earrings
Accessories play a key part when styling a sweater dress from day to night. Start by layering a tan top coat over a cream sweater dress. This merino wool sweater dress is such a gorgeous and timeless piece. I love the subtle puff sleeves and the ribbed hem details. It's a wonderful layering piece to have in your wardrobe for fall. Wear it with suede ankle boots and accessorize with a black quilted leather bag. This Tory Burch bag is a Chanel look-alike for a fraction of the price. Tie the outfit together with gold jewelry like a bangle bracelet and knot stud earrings.
How to Style a Sweater Dress with a Quilted Jacket
Cream Sweater Dress / Green Quilted Jacket / Leather Saddle Bag / Leather Boots / Gold Bracelet / Pearl Stud Earrings
This outfit gives me major English countryside vibes, haha. It's polished yet also looks relaxed and effortless. I love this green diamond quilted jacket layered with this cream sweater dress. It's such a pretty outerwear staple for Fall. Of course, if it's nice out, you could lose the jacket, and it still would look just as lovely. Accessorize with a gold bracelet and pearl earrings. And a leather saddle bag and knee-high boots really pull this outfit together.
How to Style a Sweater Dress with Knee-High Boots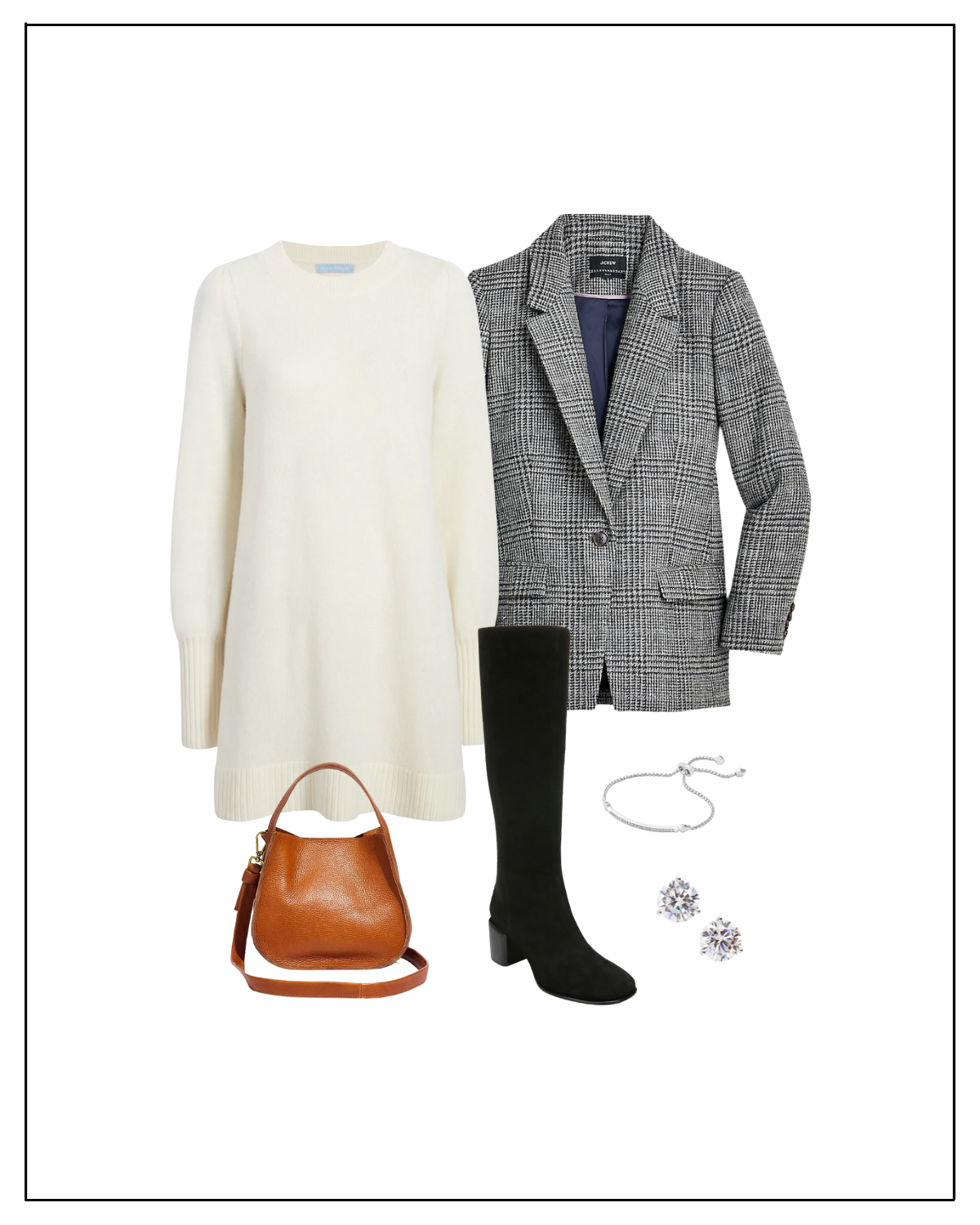 Cream Sweater Dress / Houndstooth Wool Blazer / Leather Crossbody Bag / Knee-High Suede Black Boots / Silver Bracelet / Cubic Zirconia Stud Earrings
This last outfit would be cute to wear out for a date night. Start by layering a grey houndstooth blazer over a cream sweater dress. This blazer is so gorgeous and another great versatile piece. I love wearing a sweater dress with a pair of knee-high suede black boots. They're one of my favorite pairs of boots for fall and winter. Style it with a leather crossbody bag. Accessorize with silver jewelry like this adjustable bracelet and this pair of cubic zirconia stud earrings, and you're ready to head out the door.