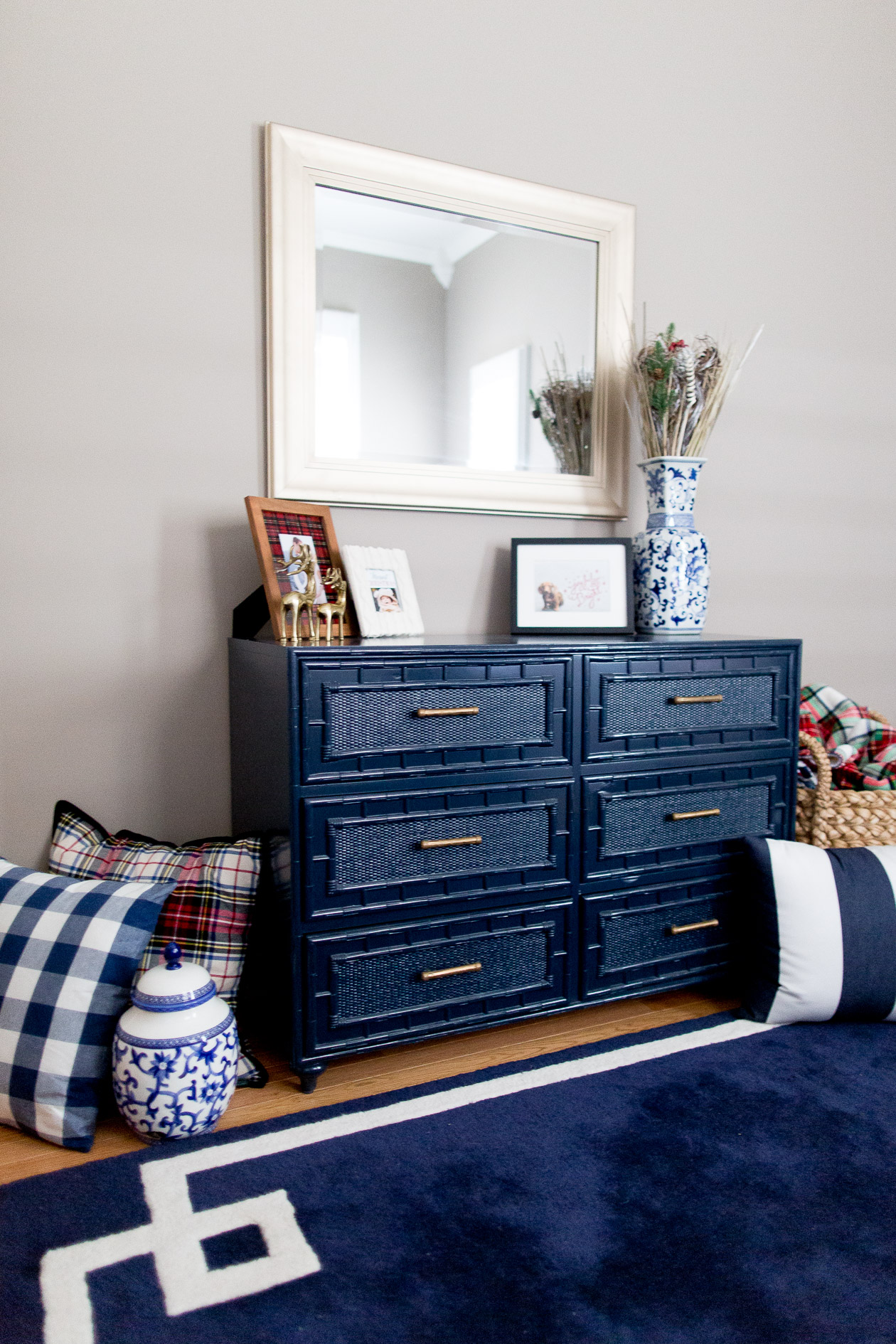 The title of this post is misleading. ;) I will not be spending Christmas at our home in Chicago. Instead, we'll be spending it in Bucks County, Pennsylvania; on Long Island, New York; and on Lake Bloomington in Illinois, where our families live. But this is our first Christmas as parents. And while Emma surely has no idea what's going on, we're going ALL OUT with decorating and warming up the house for the holidays!
But it's difficult.
I think there's a common misconception that if you're a blogger, you must be good at interior design. Jess and I actually talk about this a lot. Like, we definitely want our homes to look like something from Pinterest. But it's so much harder than it looks, and it can be super frustrating. I can't tell you how many times I've purchased something for our home, put it in place, and then had to break the news to Mitch that it was going back. (There goes our one free night of the week!)
Long story short, this wall has been lacking something for a while. (It's a big wall, but a lot of the space isn't usable, as there's a door to the left that opens inwards and another door to the right that also opens inward.) Originally, it was a lovely shade of yellow (ugh) and it was completely blank. Then I painted it white and positioned our awesome dresser from MegMade on it. But that looked a little off, too. (See left.) It was incomplete, and I just didn't know what to do with it.
My mother-in-law, Lisa, is amazing with decorating, though, and she gave me the idea to decorate the wall seasonally, with little things that make a big impact. The first change, we decided, was to paint the wall a warmer shade. We used Dutch Boy Paint's "Drifted Wood Gray (443-3DB)," which has some hints of brown in it. I love how it warmed up the wall and made it a bit more homey!
Dutch Boy Paint is one of my favorite paint brands, as I've worked with them several times while decorating our home over the last year. I love that the brand is sold at Menards; it makes it easy for me to pop into my local store and grab color swatches. The only problem I have is that I often fall in love with a bunch of colors, and then really struggle to pick one. ;) Thank goodness for girlfriends and Dutch Boy's Color Visualizer, though. Before I actually went with a color, I was able to experiment with several. And now, both Mitch and I feel that the color is perfect! It's also neutral enough that I can change out my decor seasonally, just like my mother-in-law suggested. 
Oh, and this is awesome: If you're interested in winning a color consultation and paint from Dutch Boy, the brand is running a sweepstakes right now! All you have to do is visit Simply Yours website, create a custom palette of Dutch Boy Paint colors, and post it to the gallery. A random palette will be chosen on November 28th, and that person will receive a free color consultation with a Dutch Boy Paint expert and a $500 gift card towards his or her next Dutch Boy Paint purchase!
Admittedly, I really like painting, and I've painted a few walls in our house several times. But I love that a fresh coat of paint can give a space an entirely new look and feel. If you're like me, be sure to enter here. I'd love the winner to be a Kelly in the City reader so we can all find out what you decide to do with your paint! :) And thank you, Dutch Boy Paint, for making our home feel special for our first Christmas as a family!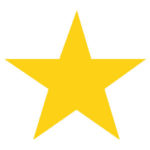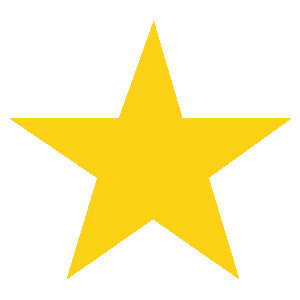 Room details:
Dresser: MegMade
Gingham pillow: Target
Rug, Basket and Striped Pillow: Pottery Barn
Plaid Pillow: Ralph Lauren (Similar here, here, here and here)
Faux Fur Blanket: Restoration Hardware (PB also carries them)
Frames, Reindeer, Mirror, Vase and Plaid Blanket: c/o Marshalls
Ginger Jar: Ralph Lauren (But my favorite ginger jars are from Design Darling!)

Good luck!

This post was sponsored by Dutch Boy Paint, but all opinions are my own. As always, thank you so, so much for supporting the partnerships that keep Kelly in the City up and running!