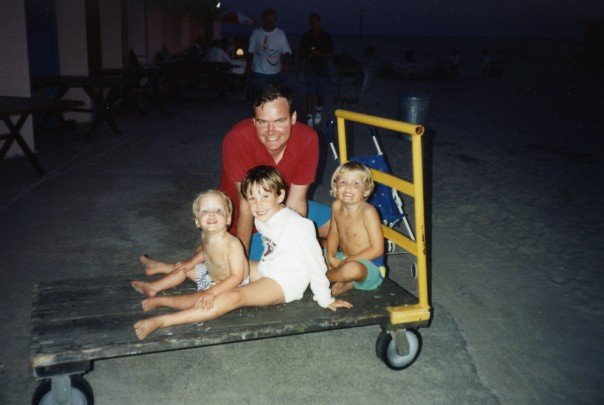 Happy Fathers' Day, Dad! (Sorry this is a little late! Looks like automatic posting is malfunctioning. ;))
Dad, you are the best father a girl could ever ask for, and I love you more than you'll ever know. A lot of people go through life not knowing how lucky they are to have their parents, but I've always known how lucky I am to have you. You've worked extremely hard to provide for our family–and never complained once, even though you commute from Pennsylvania to New York City every day! You've loved all of us unconditionally over the years, and have been there for us every step of the way.
To boot, you're so much fun! My happiest memories are those that include you. How could they not?! Your positive outlook on life rubs off on everyone you meet, and your laugh and smile are contagious. You roll with the punches, you find the silver lining in everything, and you're up for anything, anytime. And those jokes? You constantly have the family in stitches!
Not every dad would build his daughter a balance beam in the backyard. Or let her paint her room with cow spots when she was going through that "being different" phase. Or take the train up to Connecticut after work (dozens of times) just to cure her freshman year homesickness. I clearly got the best one. ;)
Over the years, Dad, you've taught me so much about life as well as the importance of love, family and goodness, and those lessons will be with me forever. One day, I hope I can be half the parent you have been to me. You were–and are–the perfect father in every way. Thank you for the amazing life you've given me. I love you so much, Dad!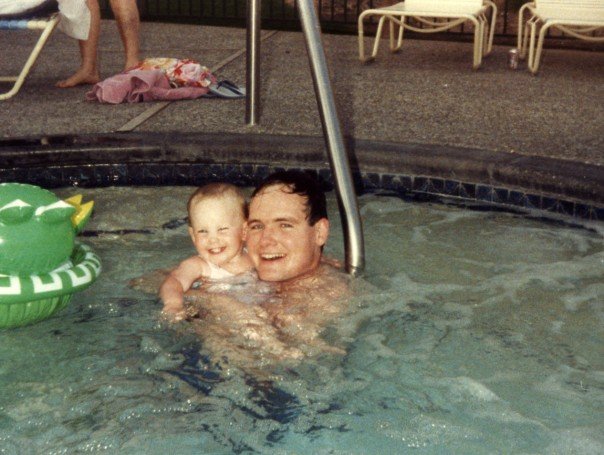 Hot pool? Cold pool? ;)