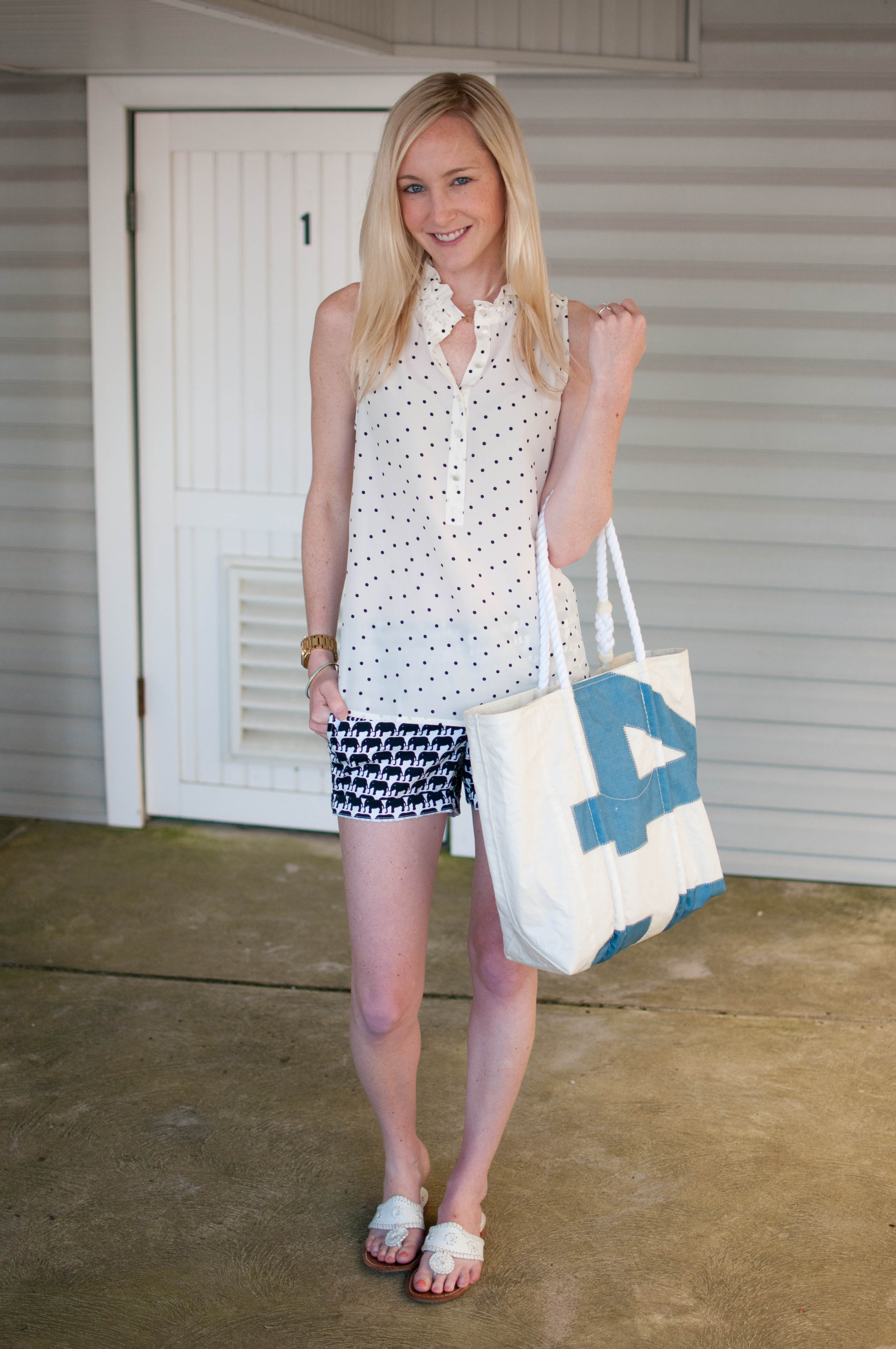 Over the weekend, Mitch's parents visited us in Ocean City, New Jersey, where we'll be getting married in 33 days! (Who's counting, right? ;)) It was such a wonderful weekend, and we did so much.  When they arrived on Friday night, we drove down to historic Cape May, New Jersey to have dinner at the Ugly Mug, one of my favorite restaurants. (They have a really cheap lobster special! And it doesn't hurt that Bruce Springsteen is blasted pretty regularly there.) On Saturday, we ate a wide array of boardwalk foods (Mac & Manco's pizza, Kohr's Brothers custard, Rita's Water Ice, Chickie and Pete's crab fries, etc.), toured the rehearsal dinner location as well as the wedding reception site, had dinner and drinks at Smitty's Clam Bar in Somers Point, watched the sun go down on the beach, and had a second round of ice cream. On Sunday, we rode bikes to Browns Restaurant on the boardwalk, and soaked up some rays on the sand. All in all, a perfect weekend.
Shorts: Milly for Banana Republic (Sold Out), but available here through eBay / Bag: Sea Bags, available here at J.Crew, too! / Top: J.Crew Factory, also available in polka dot, hot pink, ivory and navy. (Seriously–the best summer top I own. So versatile, and keeps you cool!) / Sandals: Jack Rogers, also loving the platinum version (which I live in), and obsessed with the cork version… and hello?! These?! So cute. / Earrings: J.Crew, also available in the J.Crew Factory (cheaper) version (And take an additional 30 percent off with code "SPREE"! Crazy good deal!) / Watch: Michael Kors / Bracelet: Kate Spade (Sold out, but links to a VERY similar color), and I'm loving the striped, glitz, hot pink, solid gold and rose gold versions! / Necklace: Kate Spade (Today only! Flash sale! $39.00!)
Mitch's family is coming back to Ocean City a week before the wedding, to relax with us on the beach before the wedding. How amazing is that?! I can't wait for summer! Seven more days…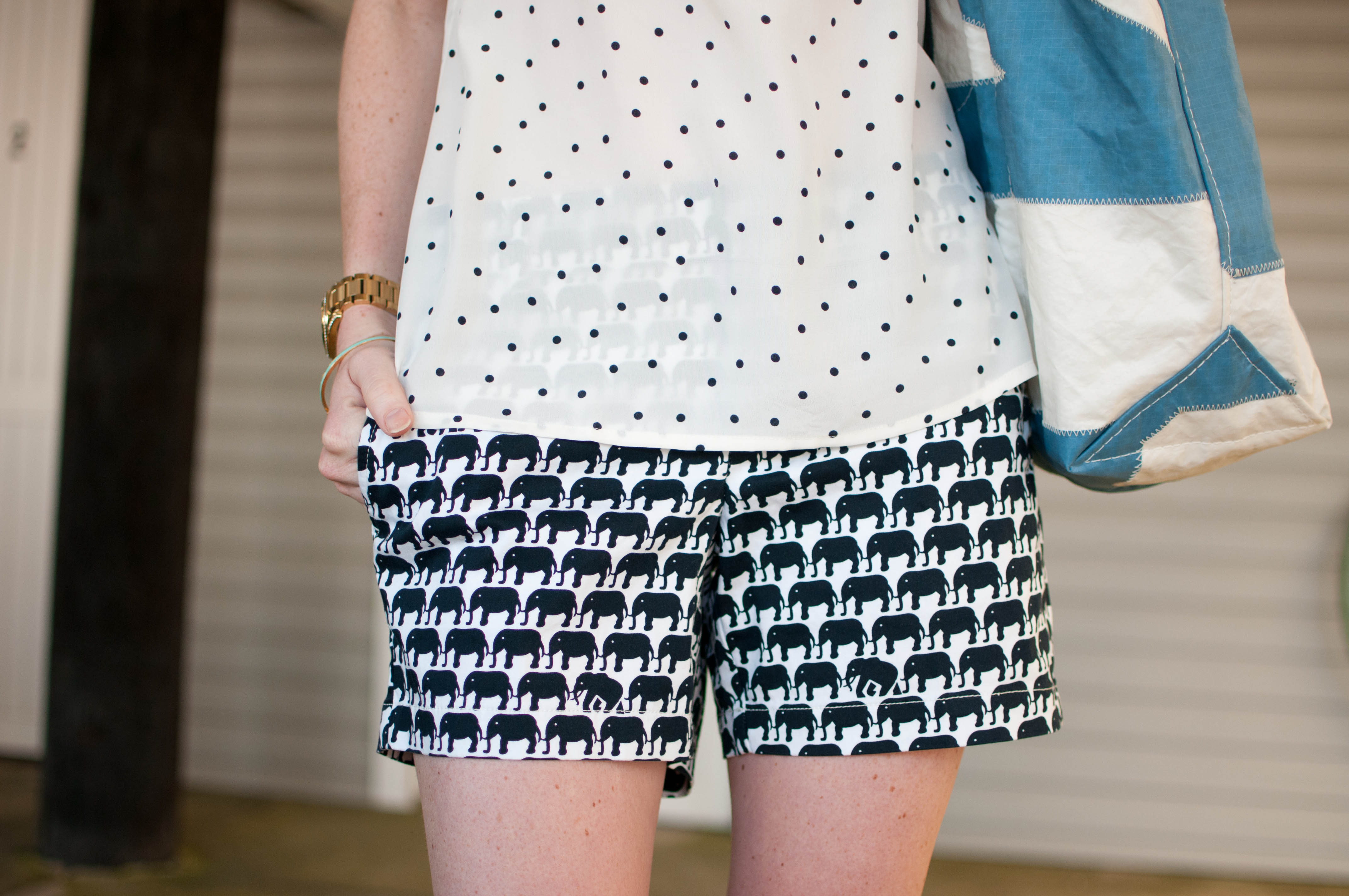 But back to fashion. The elephant shorts have finally made their debut! :) I'm in love. I'd been obsessing over their adorableness on "Milly for Banana Republic" preview advertisements for quite some time before they hit stores, but I totally would have missed their release had it not been for an Instagram post from Jessica, who runs the fabulous blog Bows & Sequins! Good thing, too… Because they sold out quickly!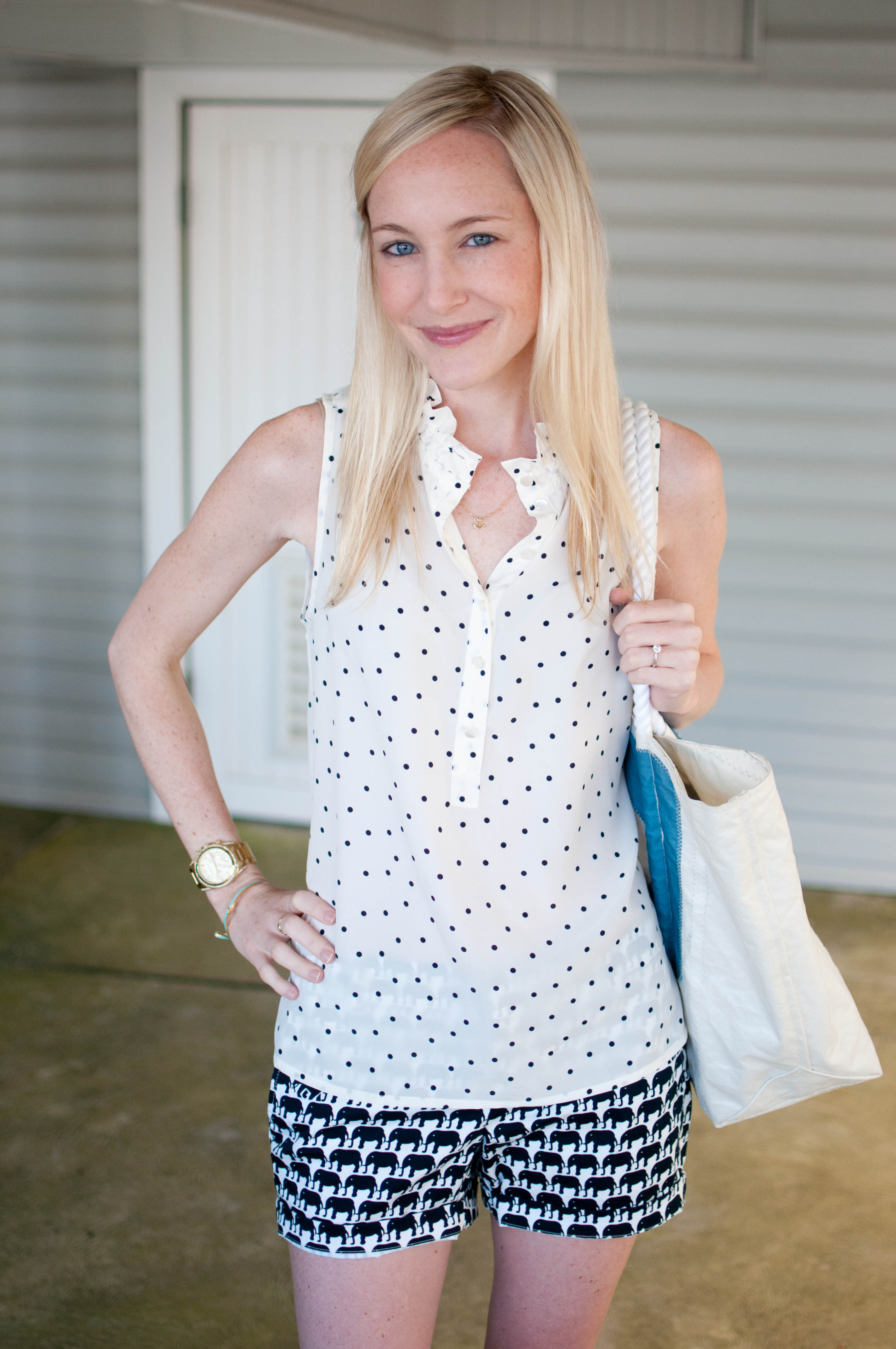 Sad you missed them? No worries. Check out the great selection of Milly for Banana Republic shorts on eBay. (I'm an eBay fanatic.) Banana Republic is still carrying the cosmetic case in elephant print, too. :) And if you really can't get enough, check out my recent post on elephant-adorned clothing and accessories! Check out the first shirt in the post. (Pretty similar to the shorts!) You should also head on over to Lemon Stripes, one of my favorite blogs. Julia has an awesome collection of elephant-print products, from scarves to bracelets at her brand new online store!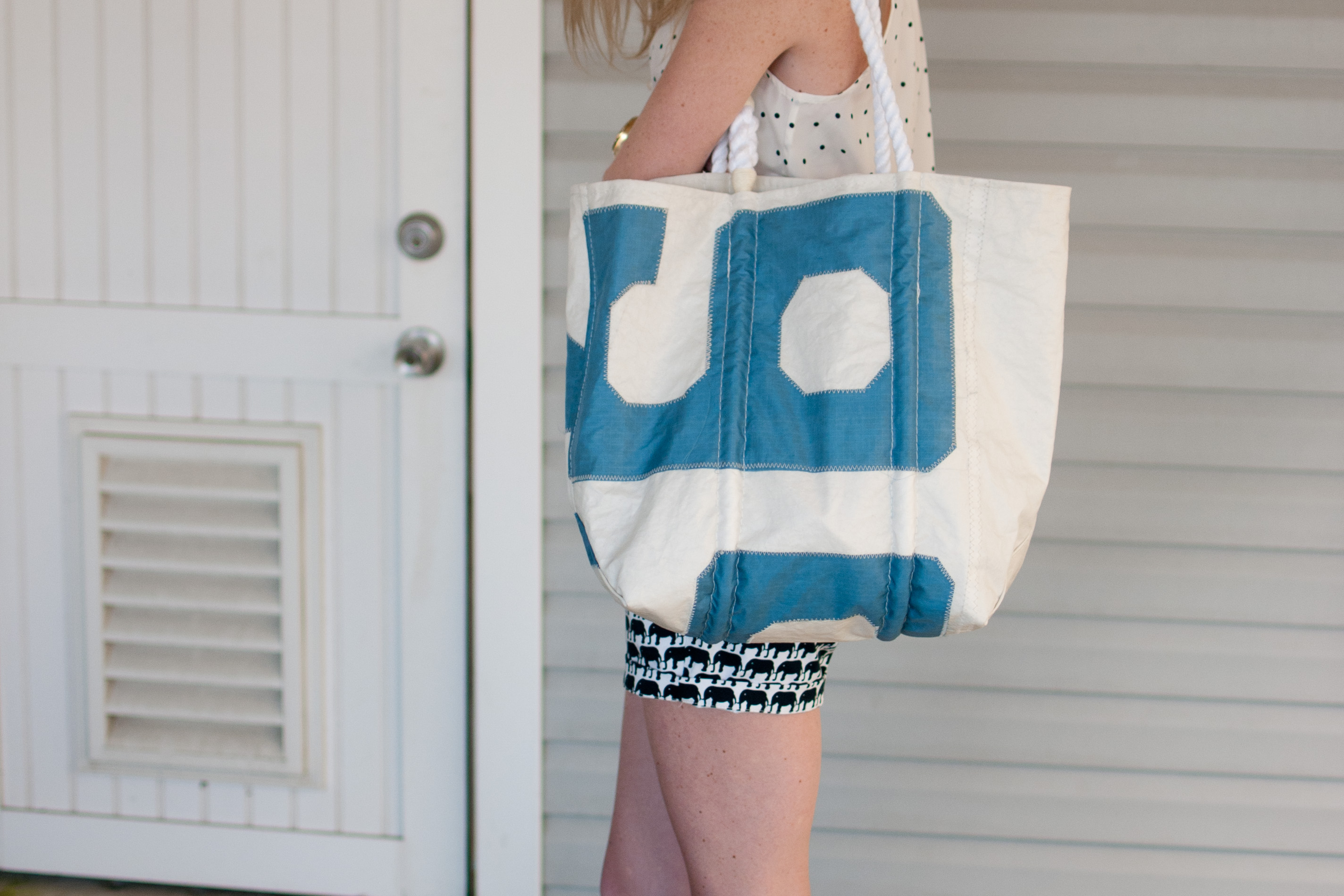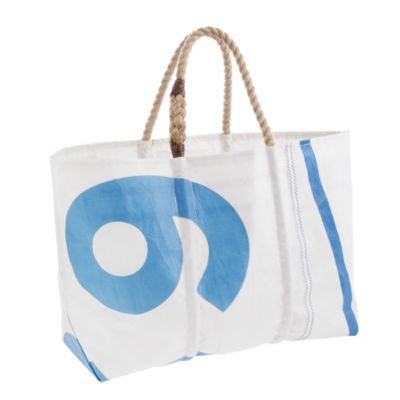 Now let's talk about my tote. My future mother-and-law, Lisa, gave it to me for my birthday. Oh-em-gee. How cute is it?! It's made by Sea Bags, a company based out of Portland, Maine, which collects real, used sails (from sailing communities all one the world) and turns them into totes.
They've become so popular that major retailers–like J.Crew and Sperry–carry them! Right now, I'm loving the Indigo Collection Tote, the whale tote, the navy sailboat tote, the large navy/white tote (on sale!), the anchor tote (favorite–typical), the large anchor tote, the crab tote, the pink whale's tail tote (swoon), and the navy/white striped tote. But there are so, so many more adorable bags to choose from! Click around!
Oh, and have I mentioned how awesome J.Crew Factory's relatively new Teagan Ruffle Popover Shirts are? (They're available in polka dot, hot pink, ivory and navy.) I'm living in them these days! (As I'm sure you've noticed. ;)) They don't wrinkle too easily, they look dressier than a t-shirt, and they go with everything. They also keep me cool on those steaming hot days in my un-airconditioned classroom! I have a feeling I'll be in them all summer. I'm hoping J.Crew Factory comes out with more patterned Teagan Popovers!