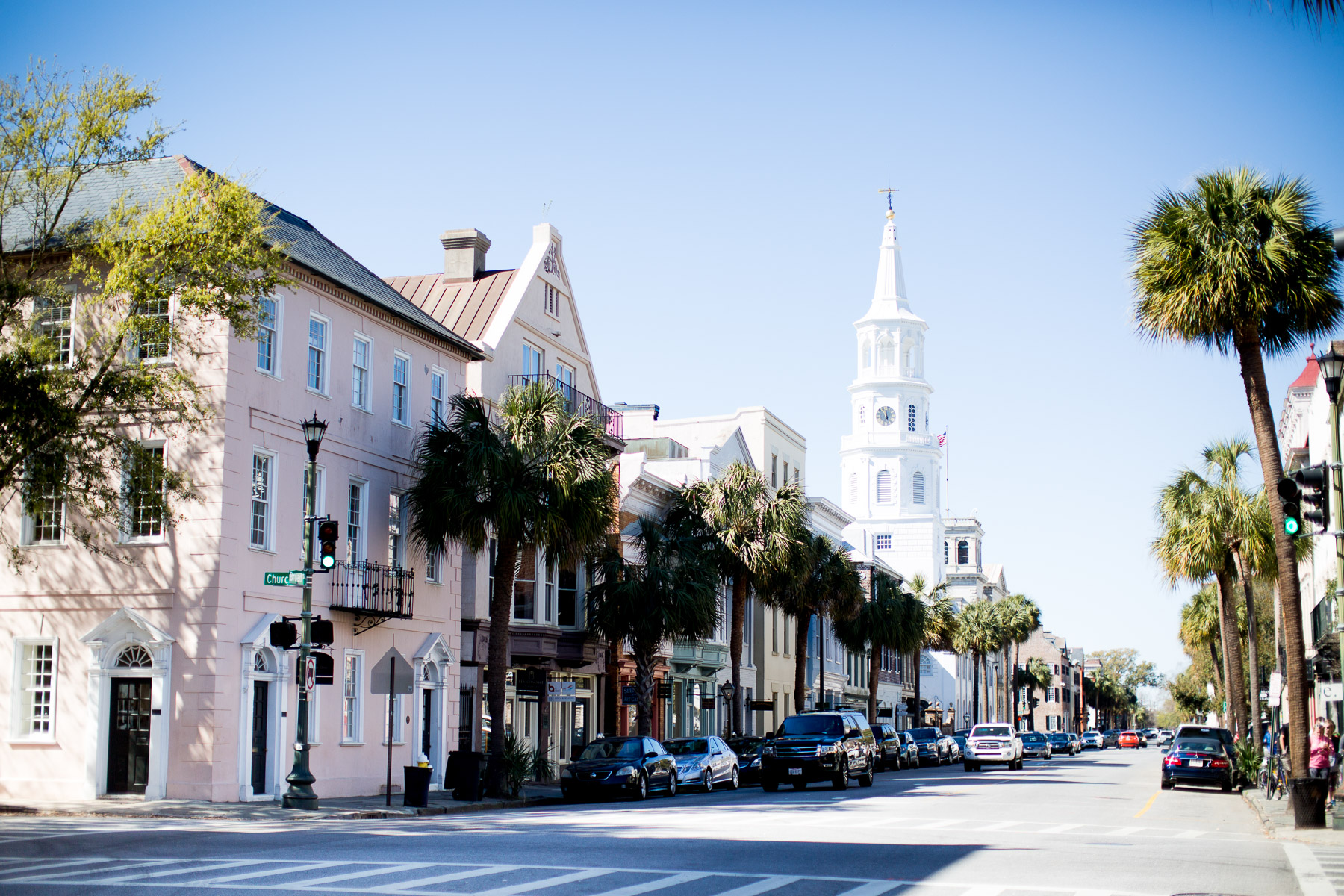 As I'm sure you surmised from this post and this post, I am in love with Charleston. The only other U.S. city I've ever fallen this much in love with–besides New York, of course–is Key West. I loved everything about Charleston, from its palm trees, seaside location and pastel color palette (which I mentioned previously) to its warmth, walkability and friendly residents. Adding "living there" to my bucket list, for sure!
While Mitch and I have been meaning to visit for the longest time, the reason I finally went was because my two best girlfriends from Fairfield and I wanted to take a girls' trip. Since Tara and Beth live in Connecticut and I now live in Chicago, it had been ages since we'd spent true quality time together. And–drumroll, please–Tara is expecting her first baby this spring! Eeeeee! So, yes: it was a girls' trip, but it was also a babymoon of sorts. ;) Charleston was an easy and affordable flight from both Connecticut and Chicago, it was warm in February, and it was Zika-free… making it the perfect destination.
I could probably write 10 pages right now about how wonderful our trip was, but I thought I'd break it down into three easy-to-read parts for today: where we stayed, what we did, and where we ate. And, of course, there's a little section about my amazing friends at the end!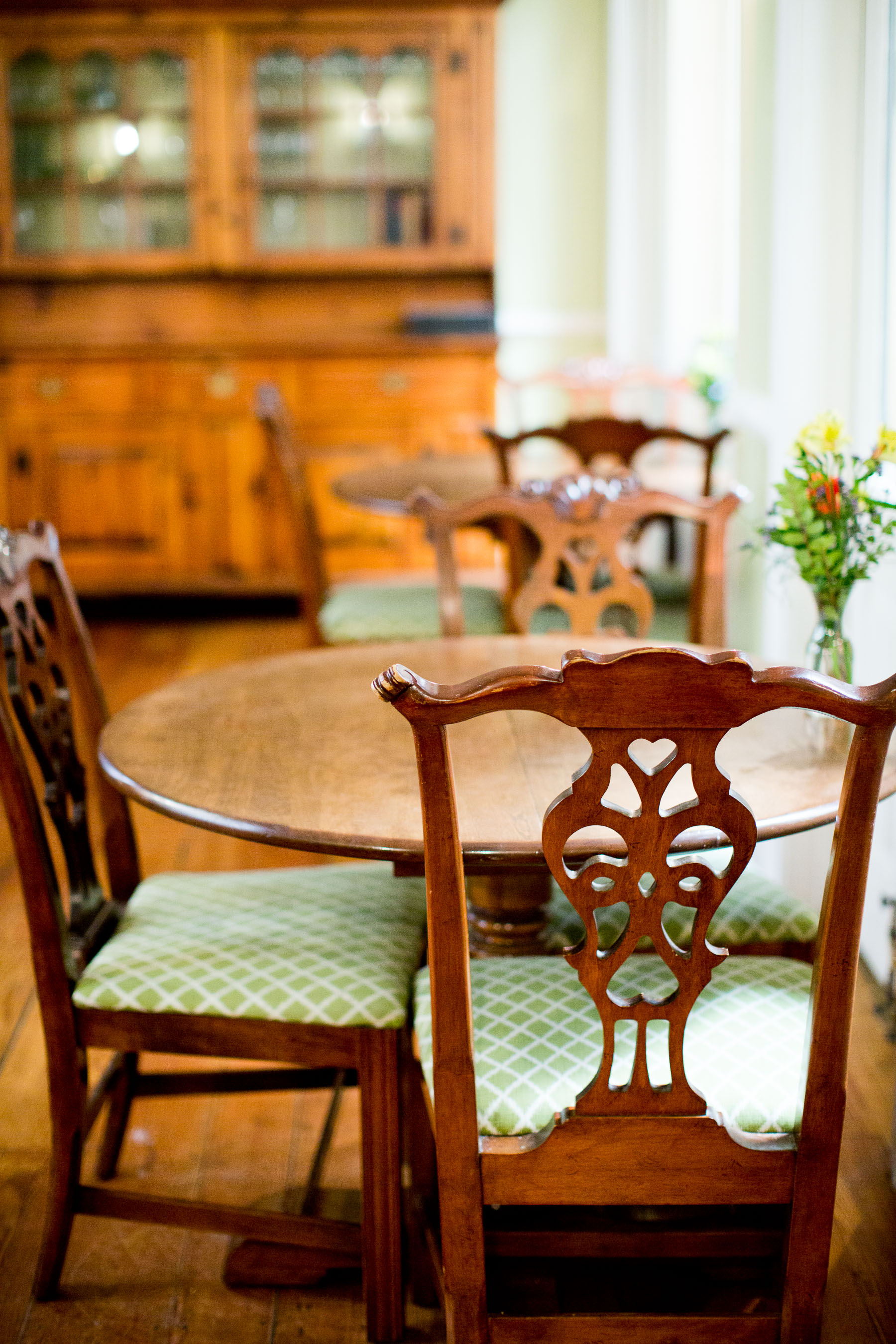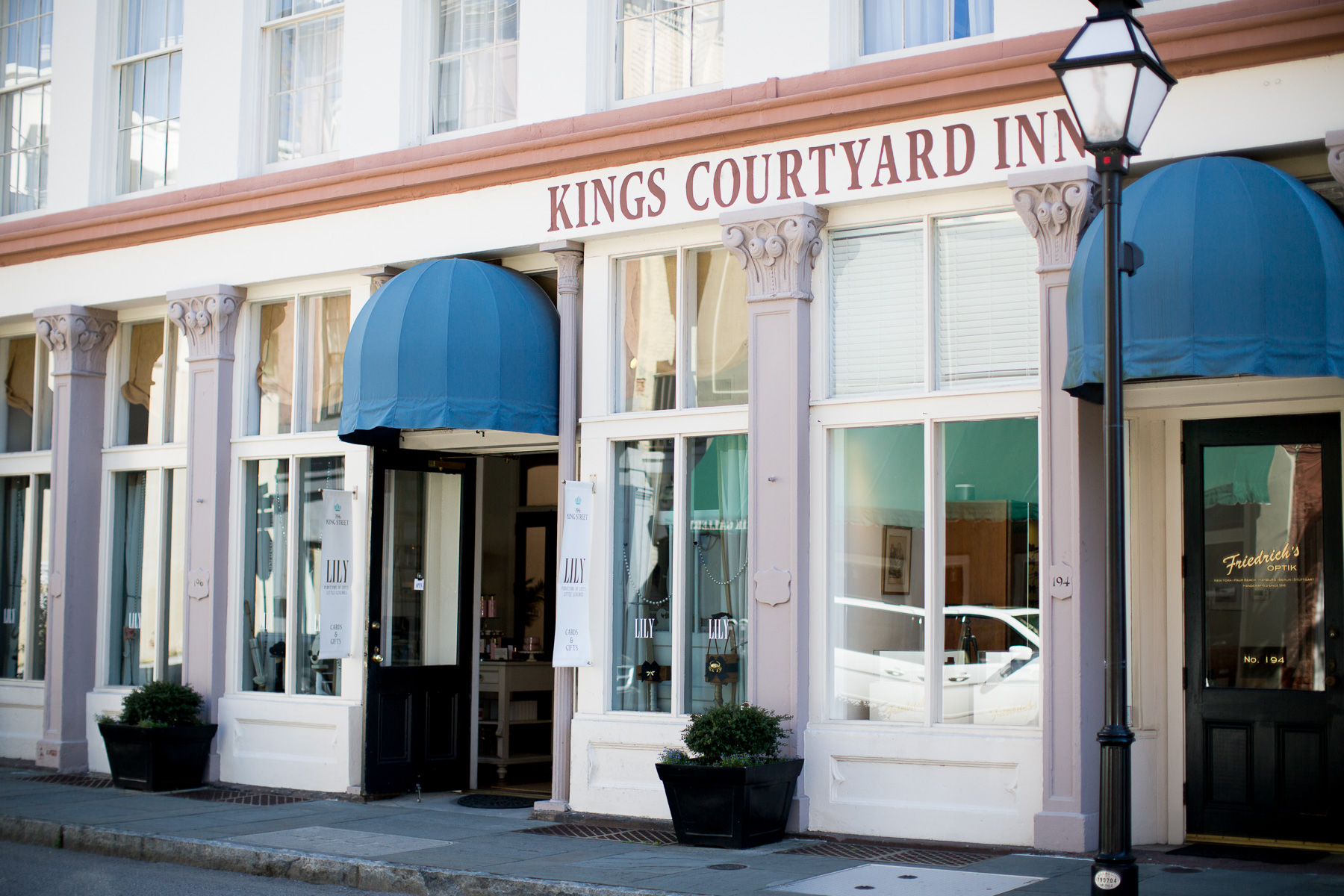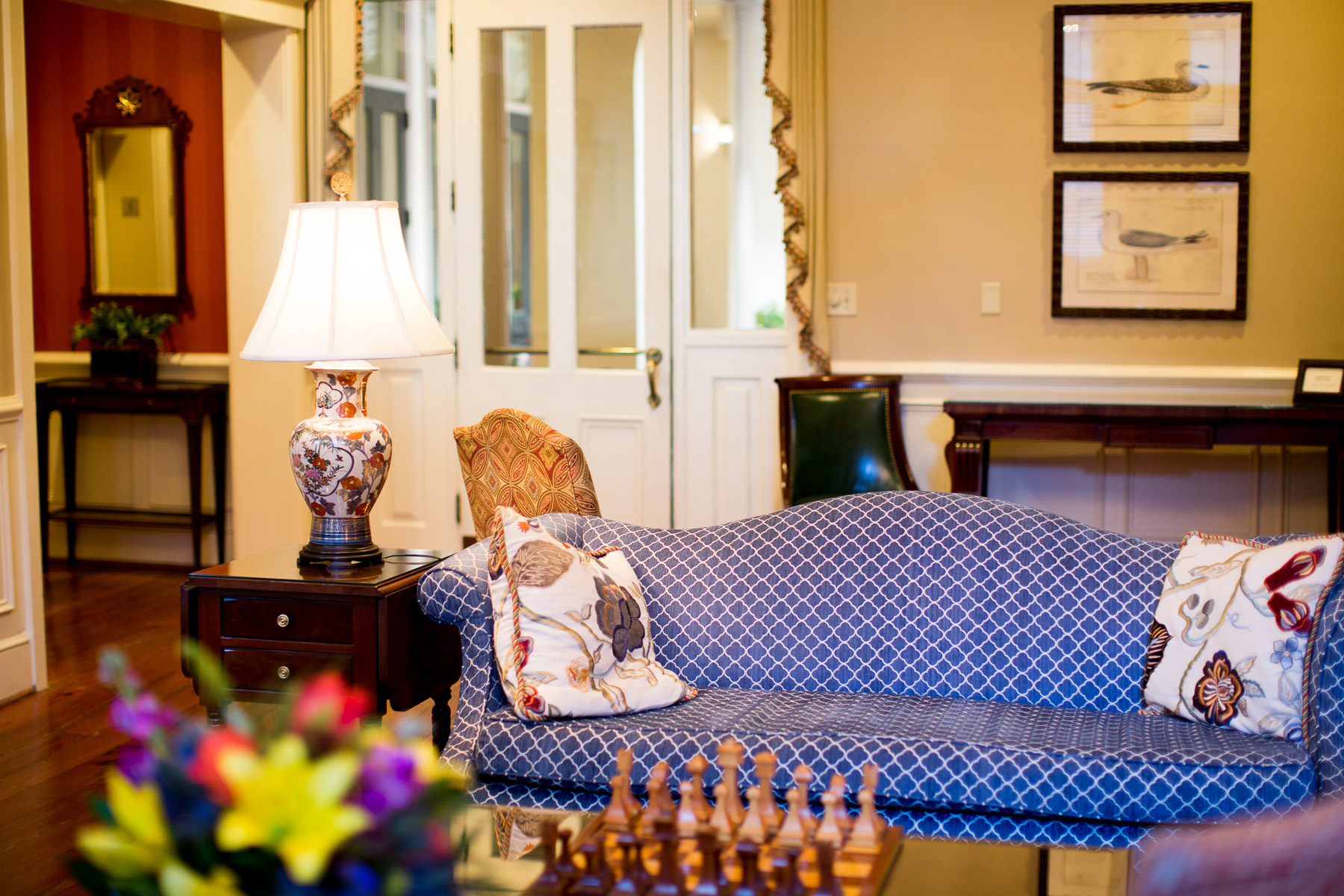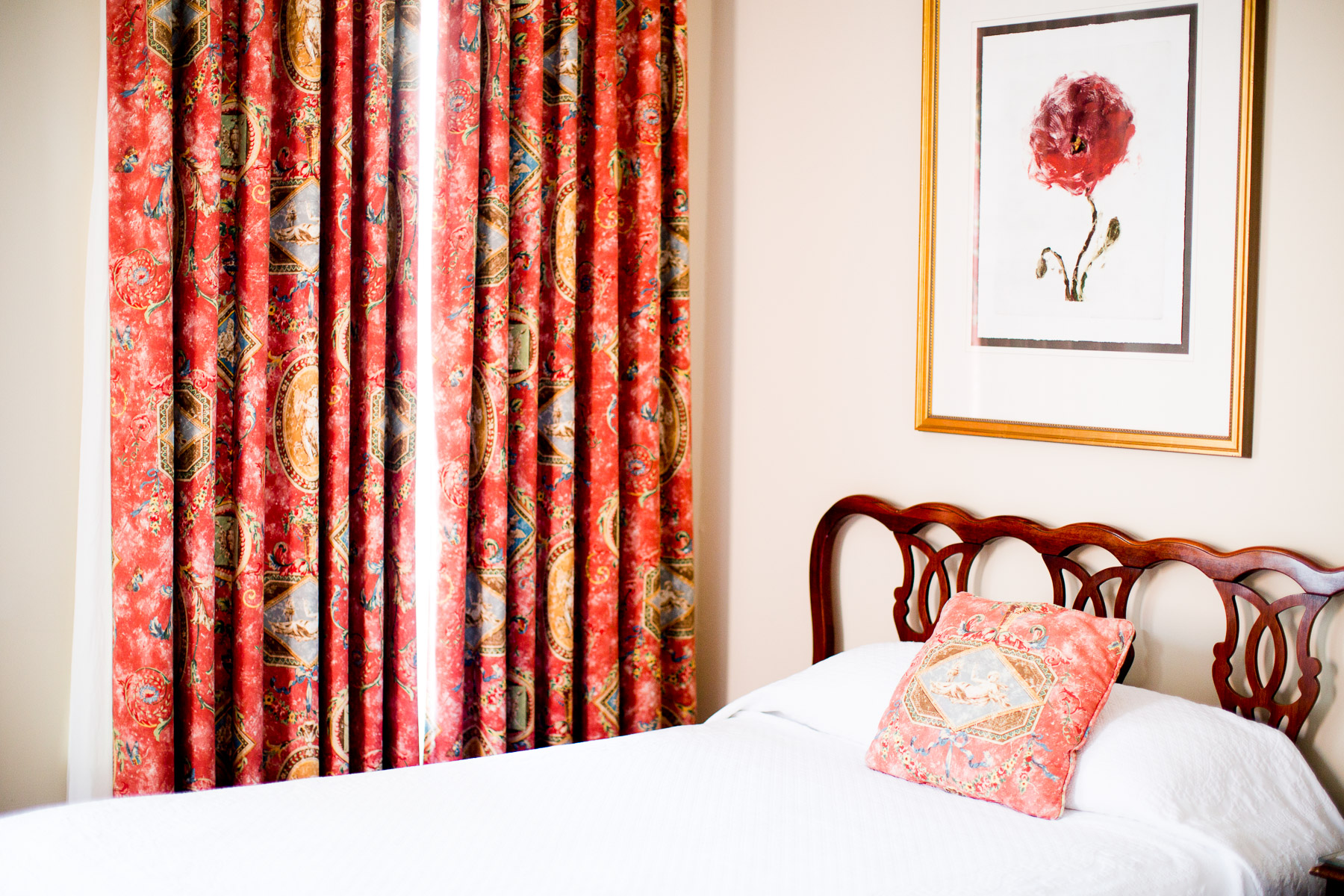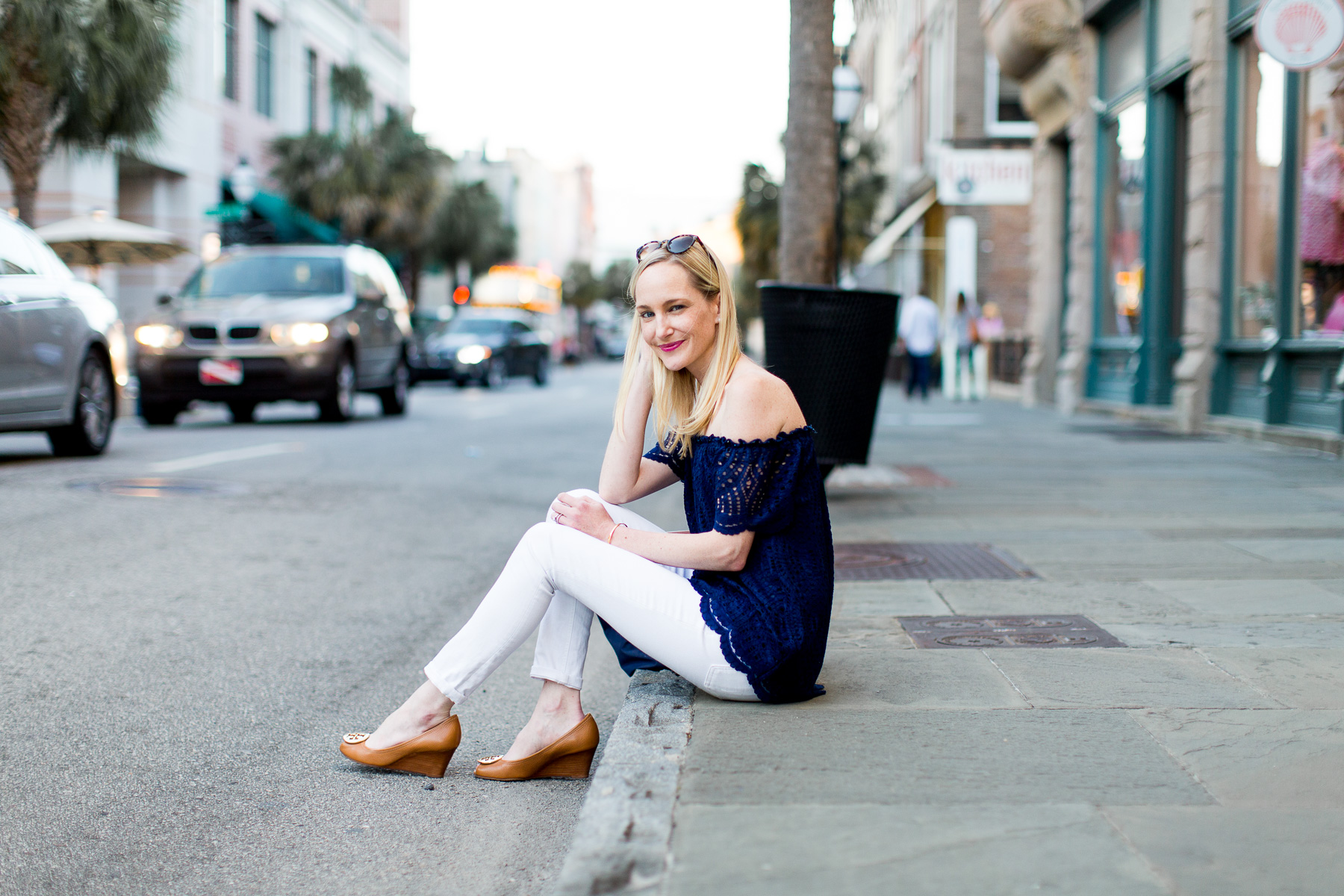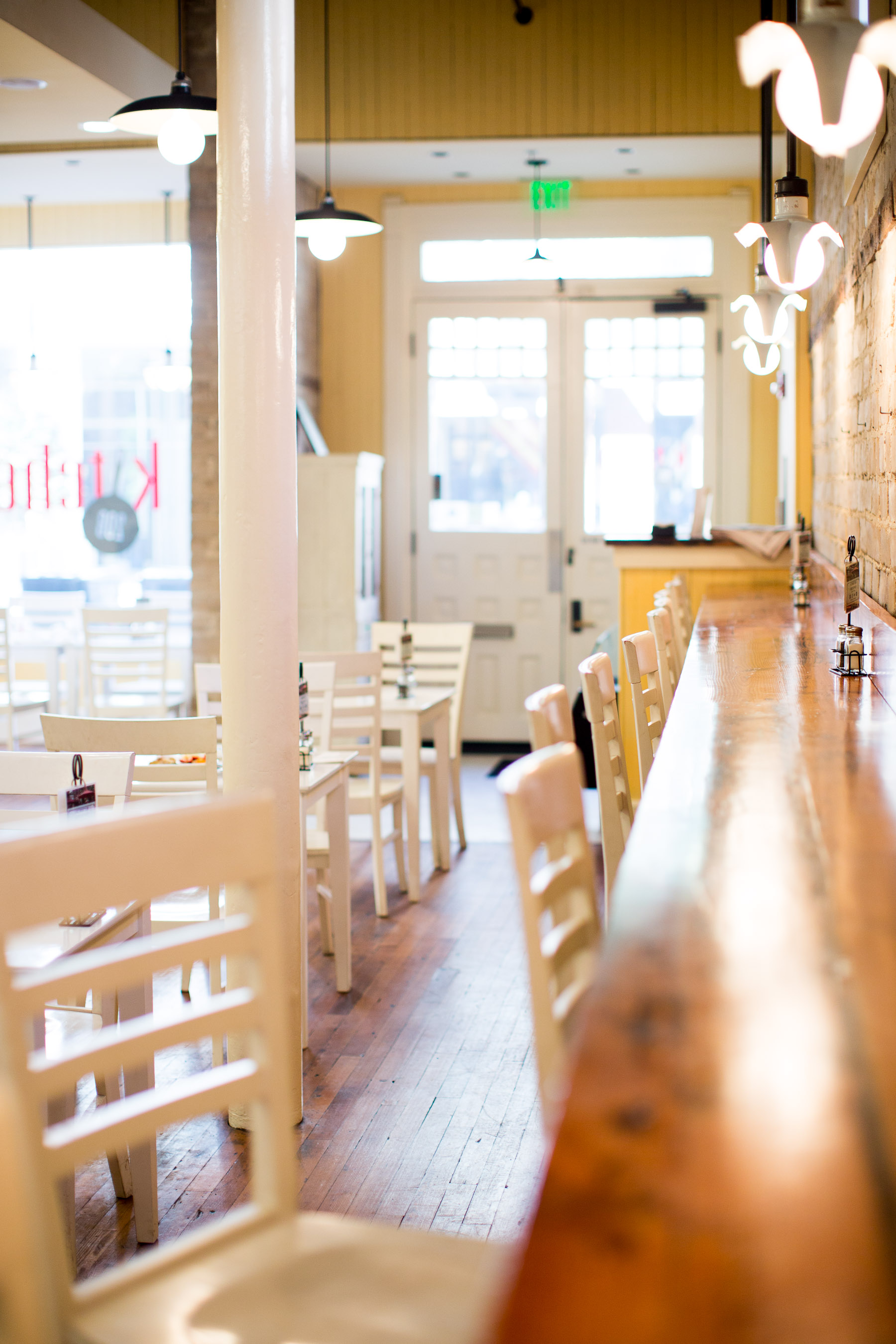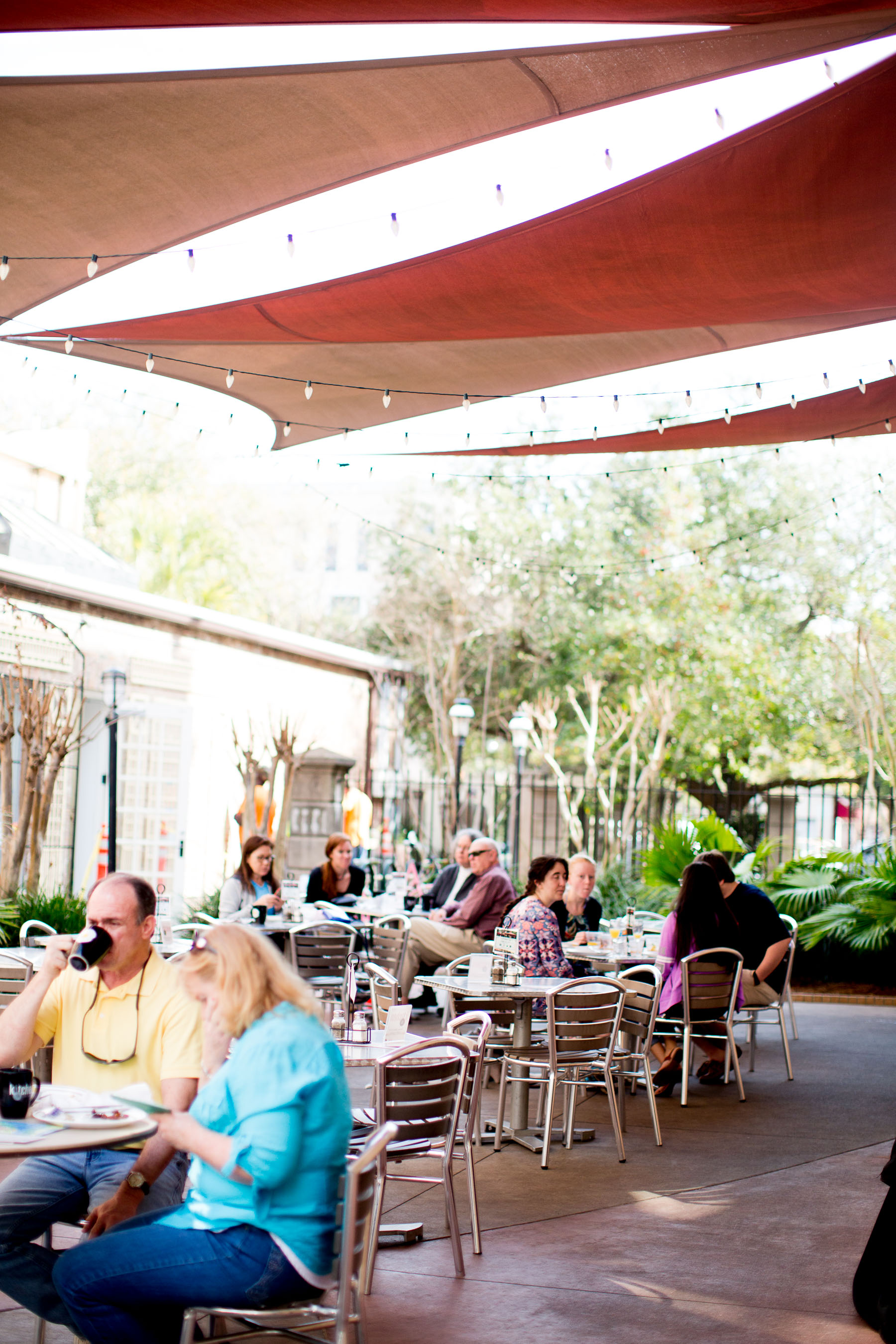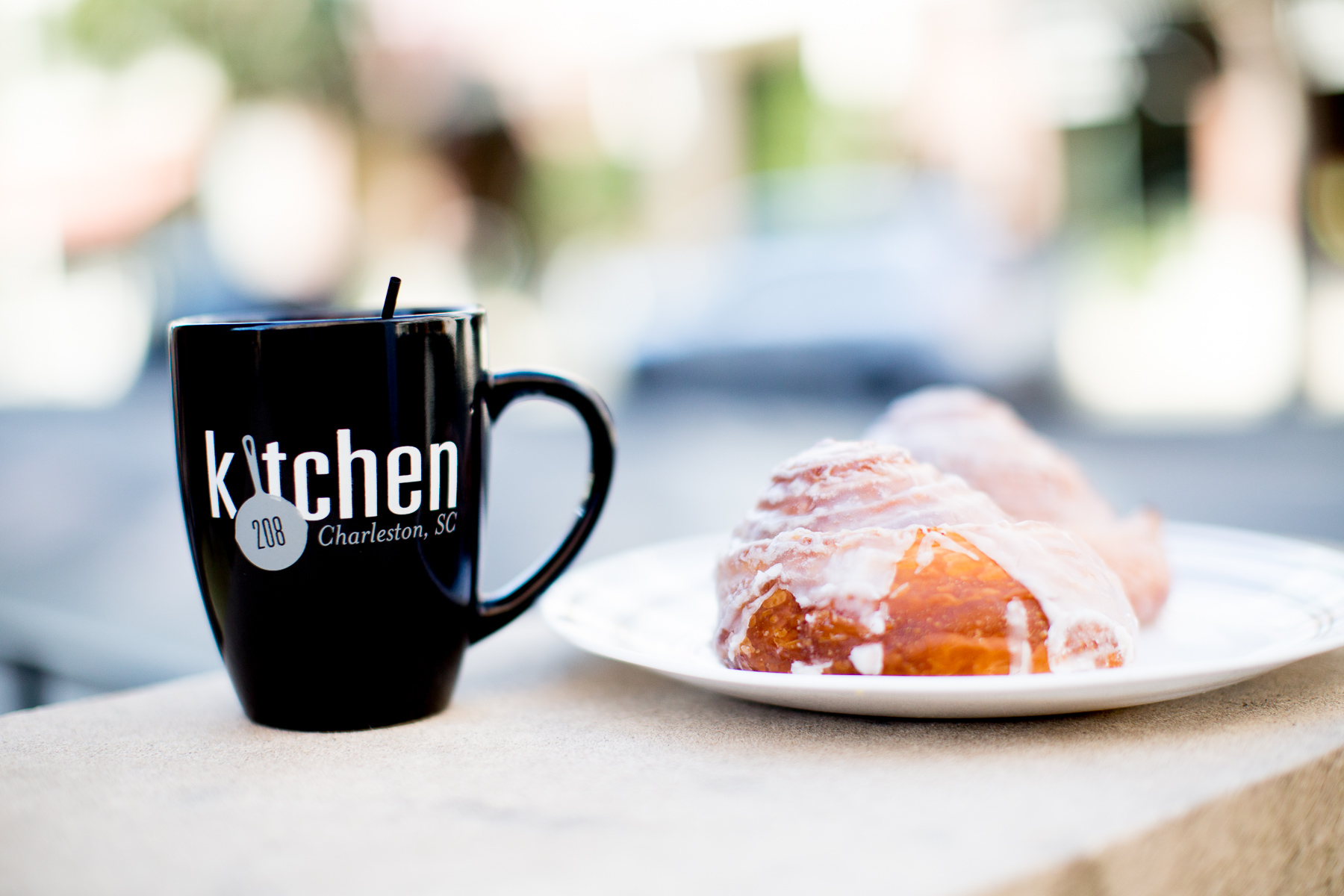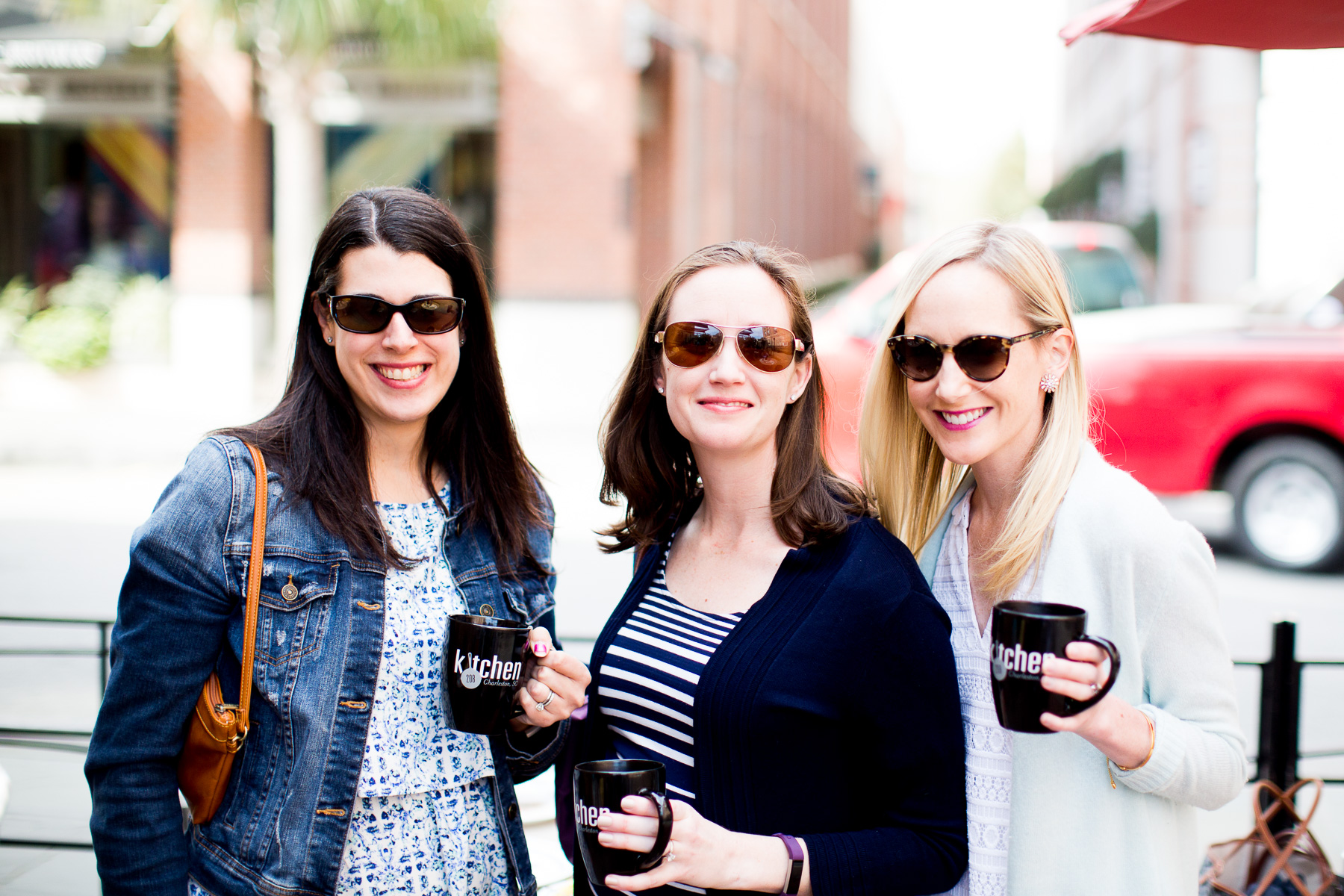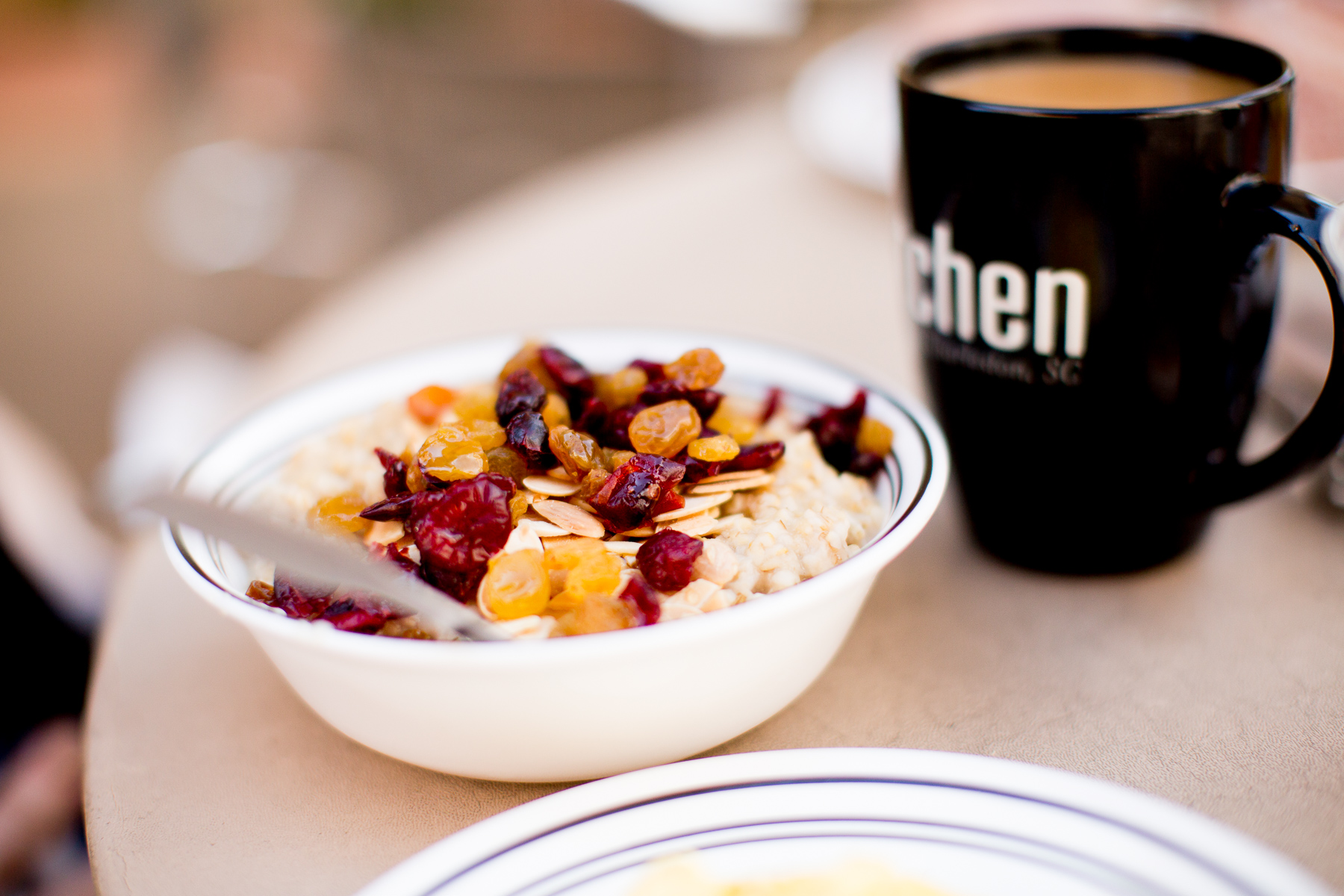 Wearing in these photos: Lilly Pulitzer Top / Rag & Bone Jeans / Tory Burch Wedges / Longchamp Tote / Salvatore Ferragamo Pumps / Lilly Pulitzer Top (Other great white Lilly tops: one, two and three) / Goyard Tote / Hudson Jeans / Moon and Lola Earrings c/o / Monica Vinader Friendship Bracelet c/o / Vineyard Vines Sweater (And love the dress version!)
Where we stayed
Tara found the Kings Courtyard Inn while searching online, and the three of us agreed that we couldn't beat its location! The hotel also offered a "Girls' Getaway" package, which sounded just right for us. For only $90 per night per girl, there was so much included: a $30 gift card to Aqua Salon, a $40 gift card to Kitchen 208 for brunch and mimosas, and a $30 gift certificate to the wine bar Bin 152, as well as a daily complimentary breakfast (served downstairs or delivered to our room), a nightly complimentary wine and cheese hour, and access to the hotel's 24-hour concierge.
It was amazing. With such busy work schedules and family lives, the three of us had only made a couple of lunch and dinner reservations before arriving in Charleston. The concierge, though, booked reservations for our remaining meals right when we walked in, and it truly made the trip stress-free. We also had breakfast delivered to our room every morning just to make things a bit more relaxed, and that was fabulous for three moms who don't get a lot of downtime. ;) Pun intended, but we totally ate like kings! (Queens? Hehe.)
We took advantage of brunching at Kitchen 208, too. I don't think I've ever met a friendlier staff, and the food was off the charts. I also loved that we could sit outside and take full advantage of the weather. (Did I mention that temperatures hit the 70s while we were in Charleston?! Such a dream…)
And I have to mention the nightly wine and cheese hour. Since the Kings Courtyard Inn has such an amazing location–right on King Street!–we were always in the vicinity, and popping in for the hour always made sense. (Juice and cheese for Tara, of course!) We sat in one of the two outdoor courtyards or in the adorable dining area, and chatted and laughed. So nice!
Oh! And one more thing: the rooms. Absolutely gorgeous. They reminded me of my Grammie's house, which is a huge compliment, as Grammie's home is the most beautiful home I've ever seen. Think traditional meets southern charm. Just take a look at the above photos! And the bathroom? Recently updated and great for a girls' trip: separate shower and toilet; two sinks and tons of counterspace. Couldn't have asked for more.
To be fully transparent, I want to mention that after we picked the Kings Courtyard Inn, I emailed the hotel and asked whether they'd host us in exchange for blog and social coverage. Since we picked them and I was going to be blogging about the experience anyway, it seemed like an organic fit. :) Thank you so much, Kings Courtyard Inn! We LOVED our time with you!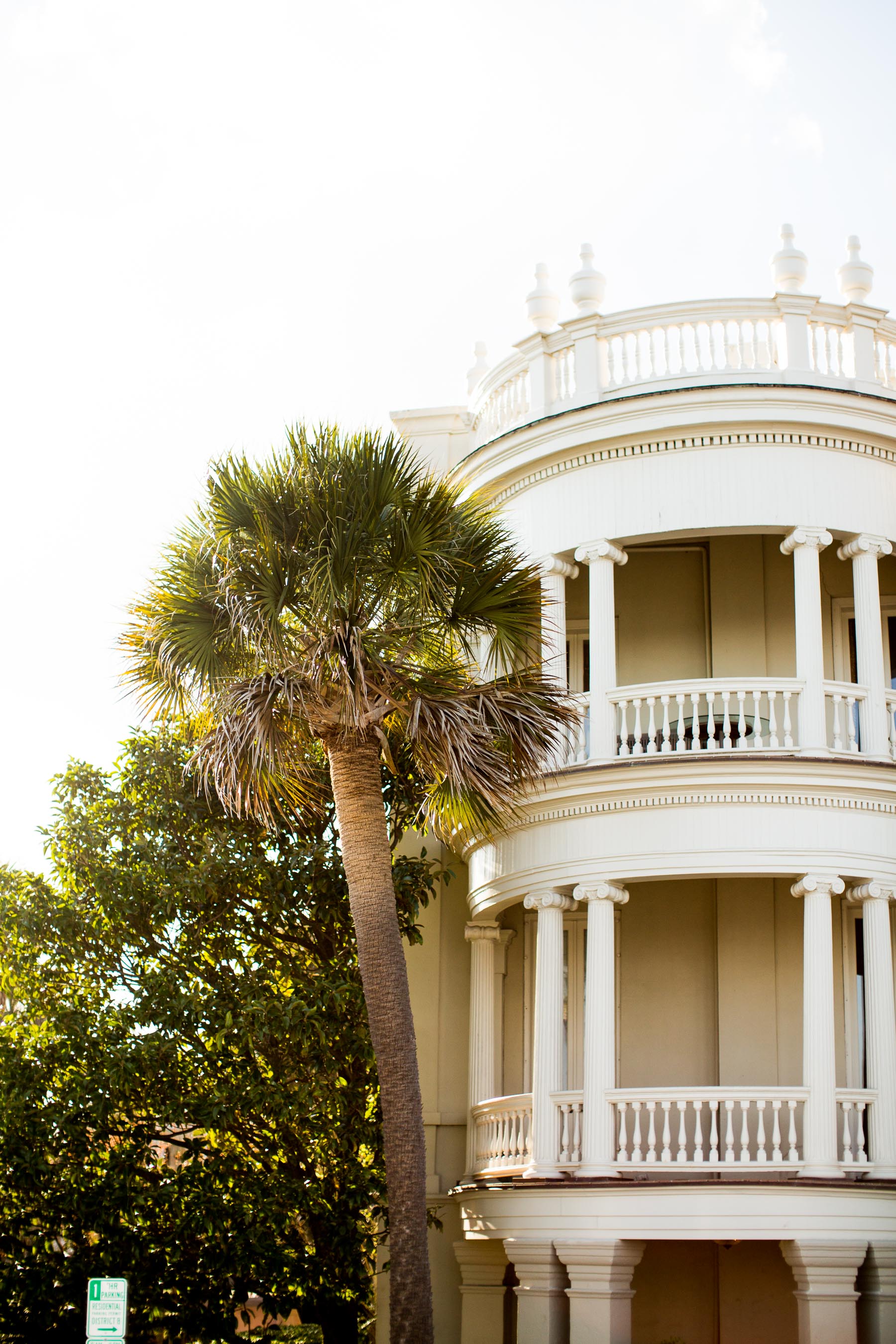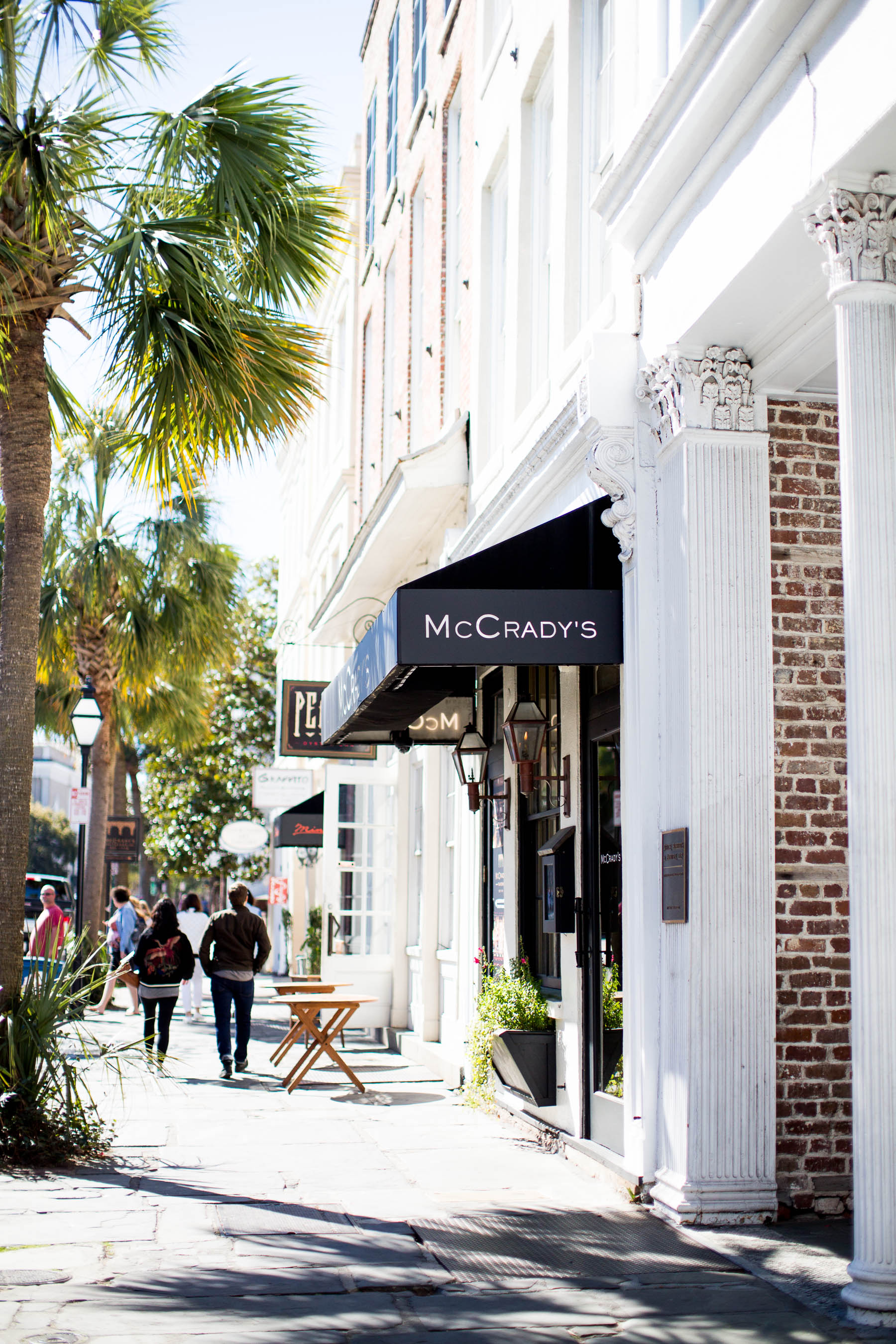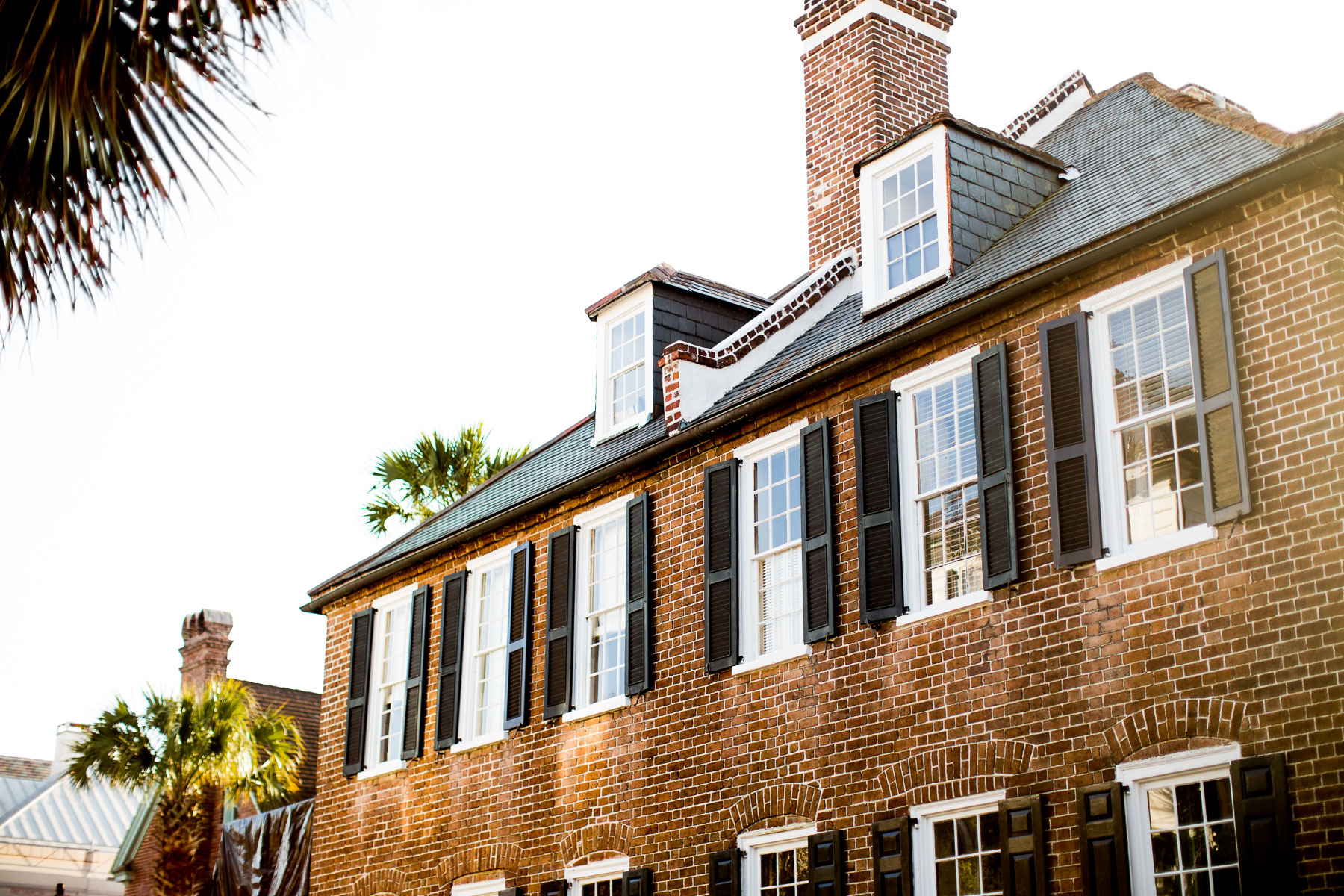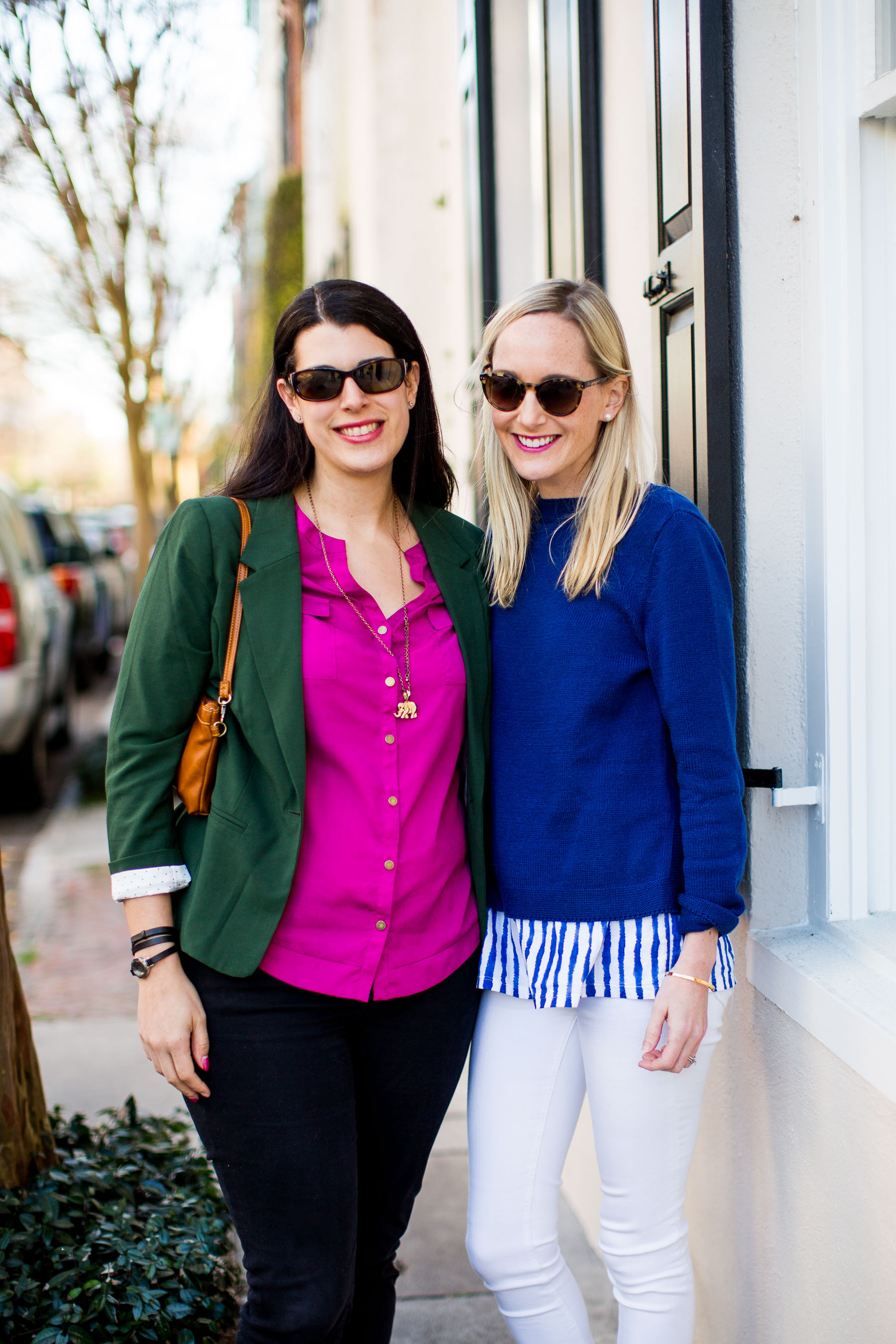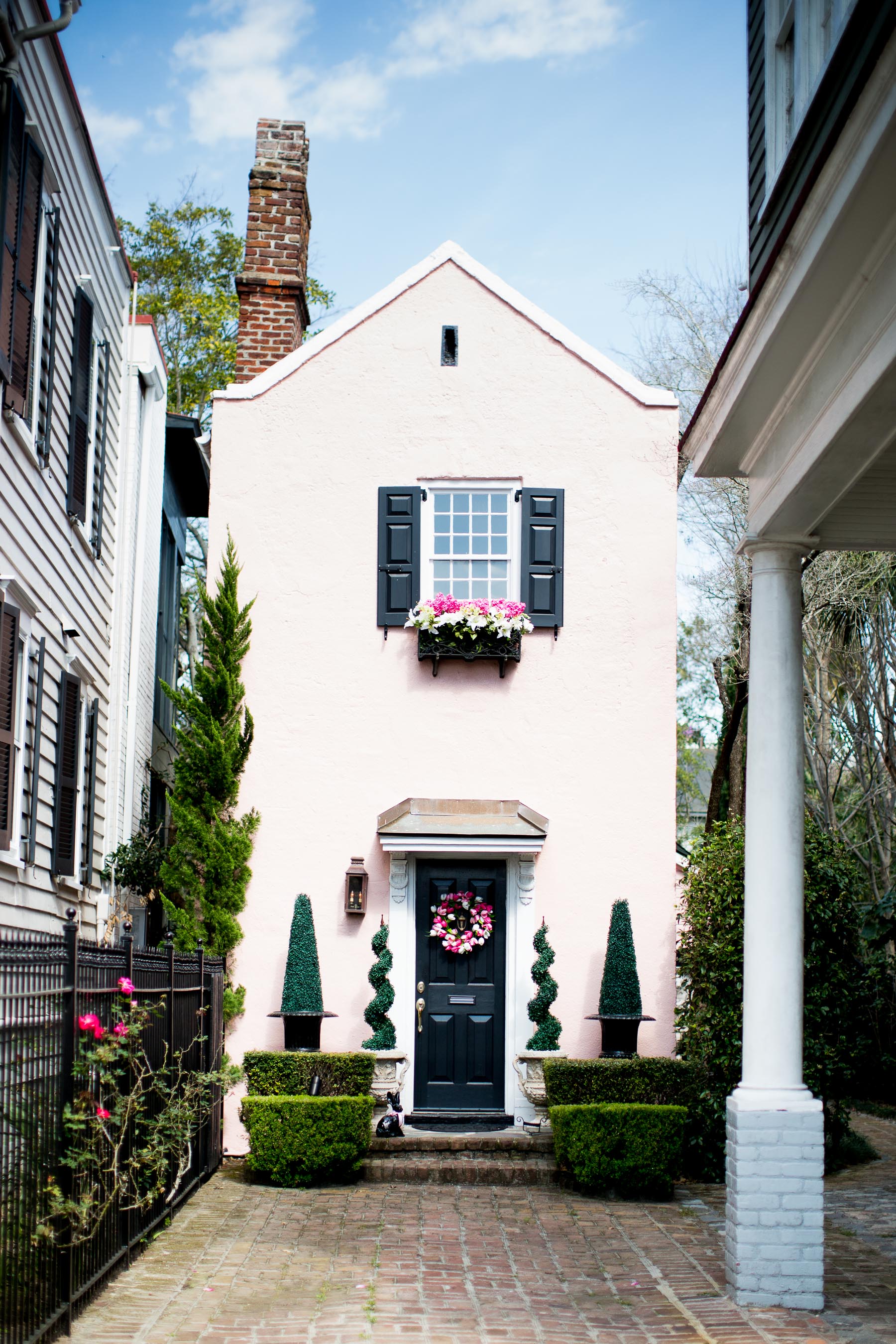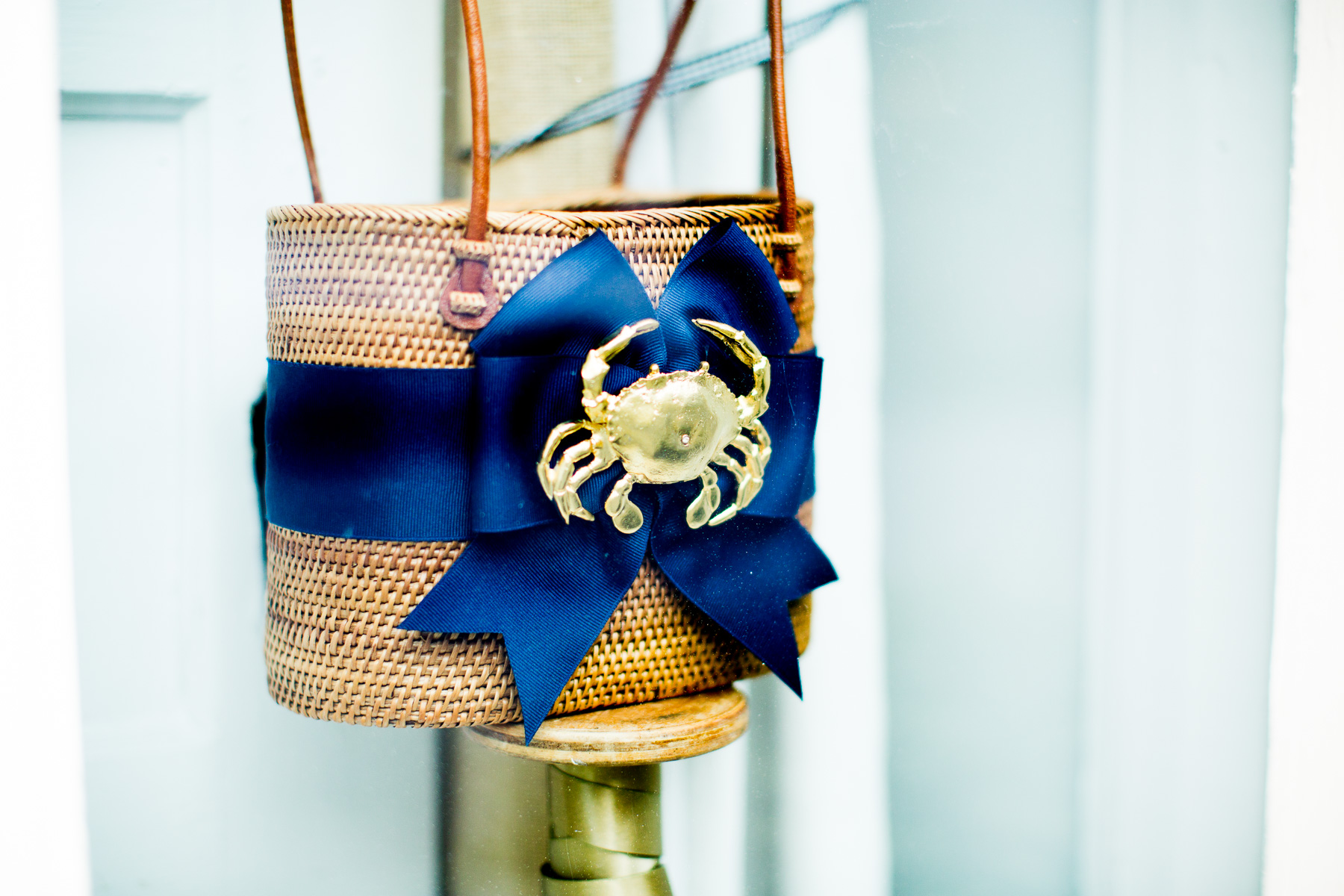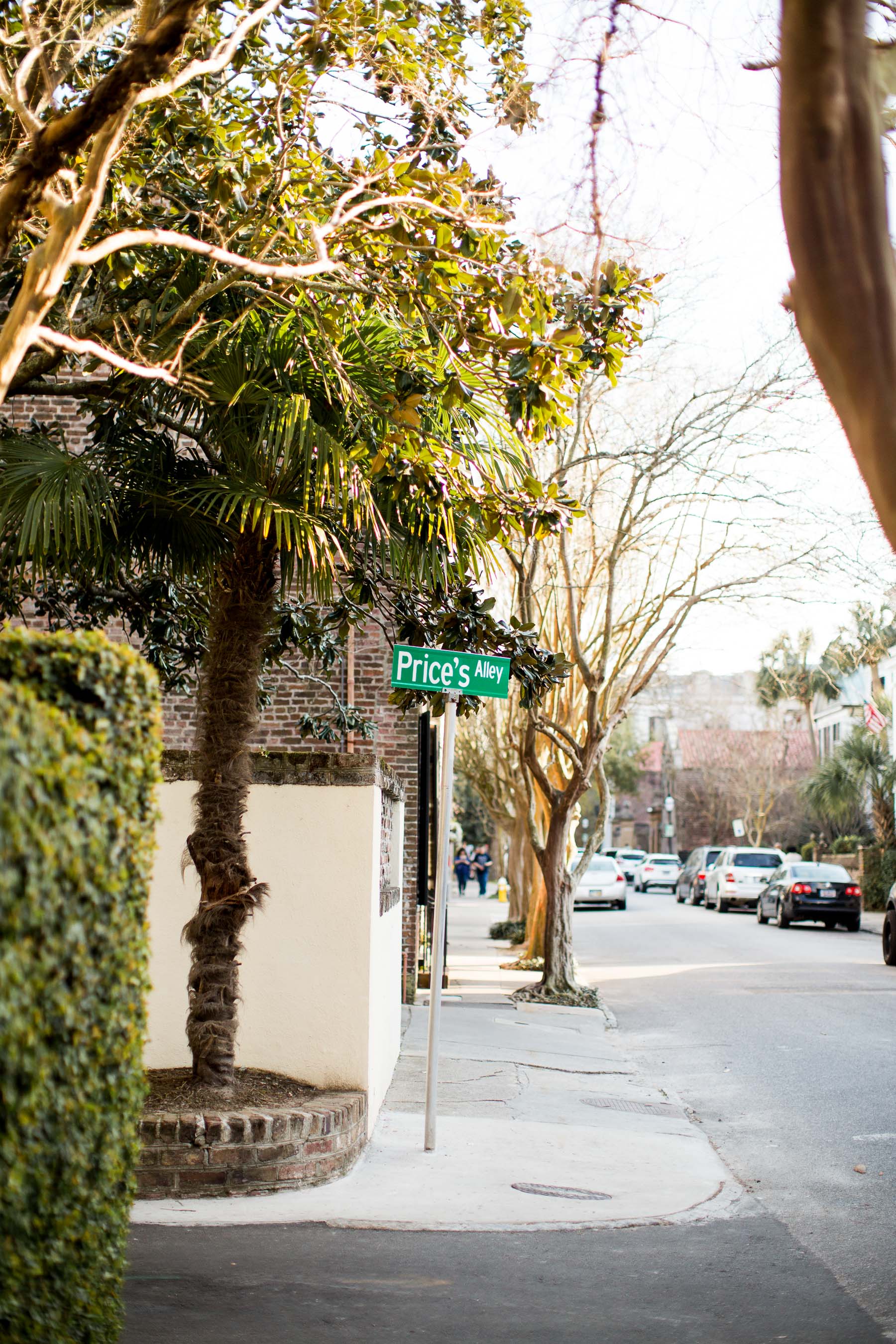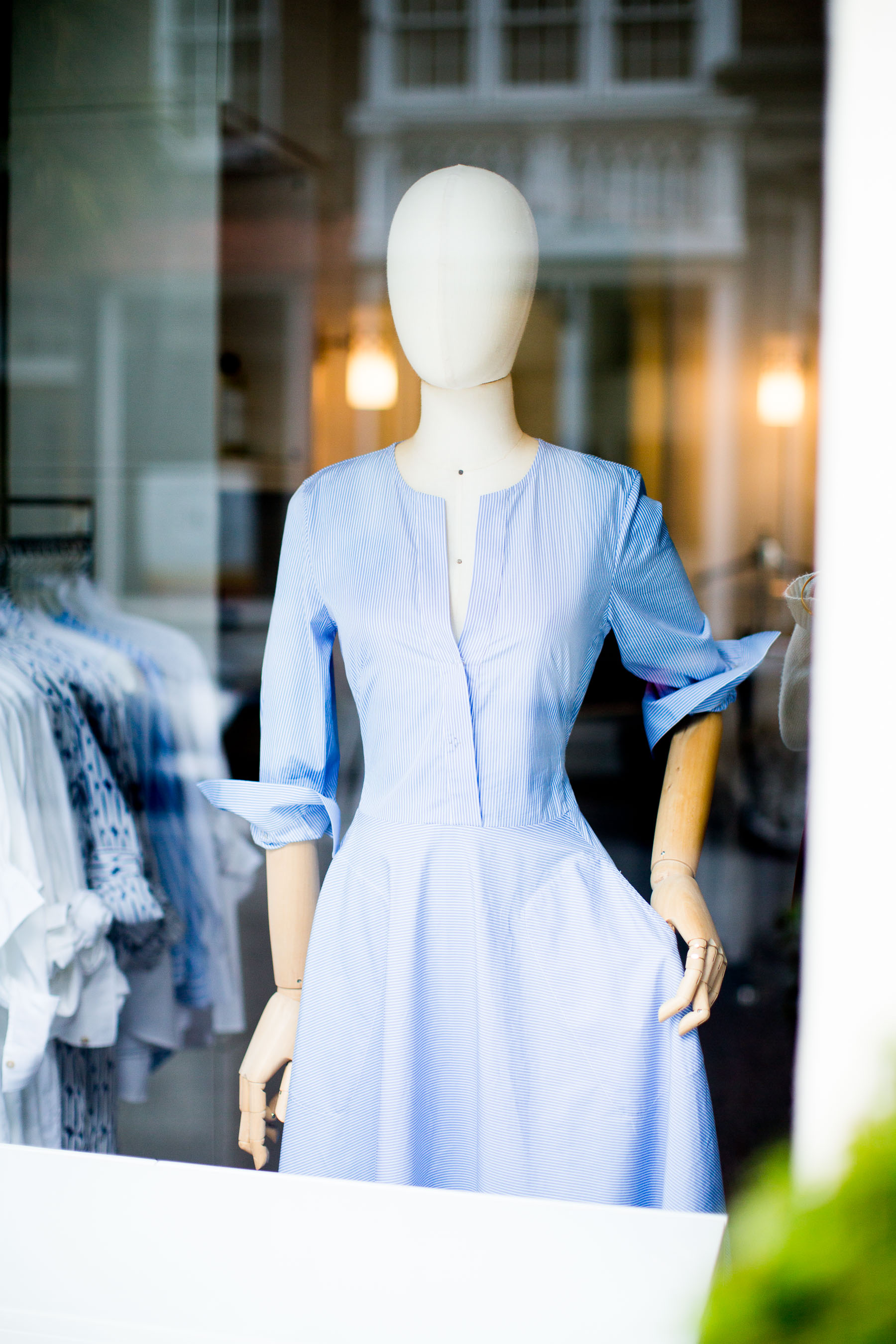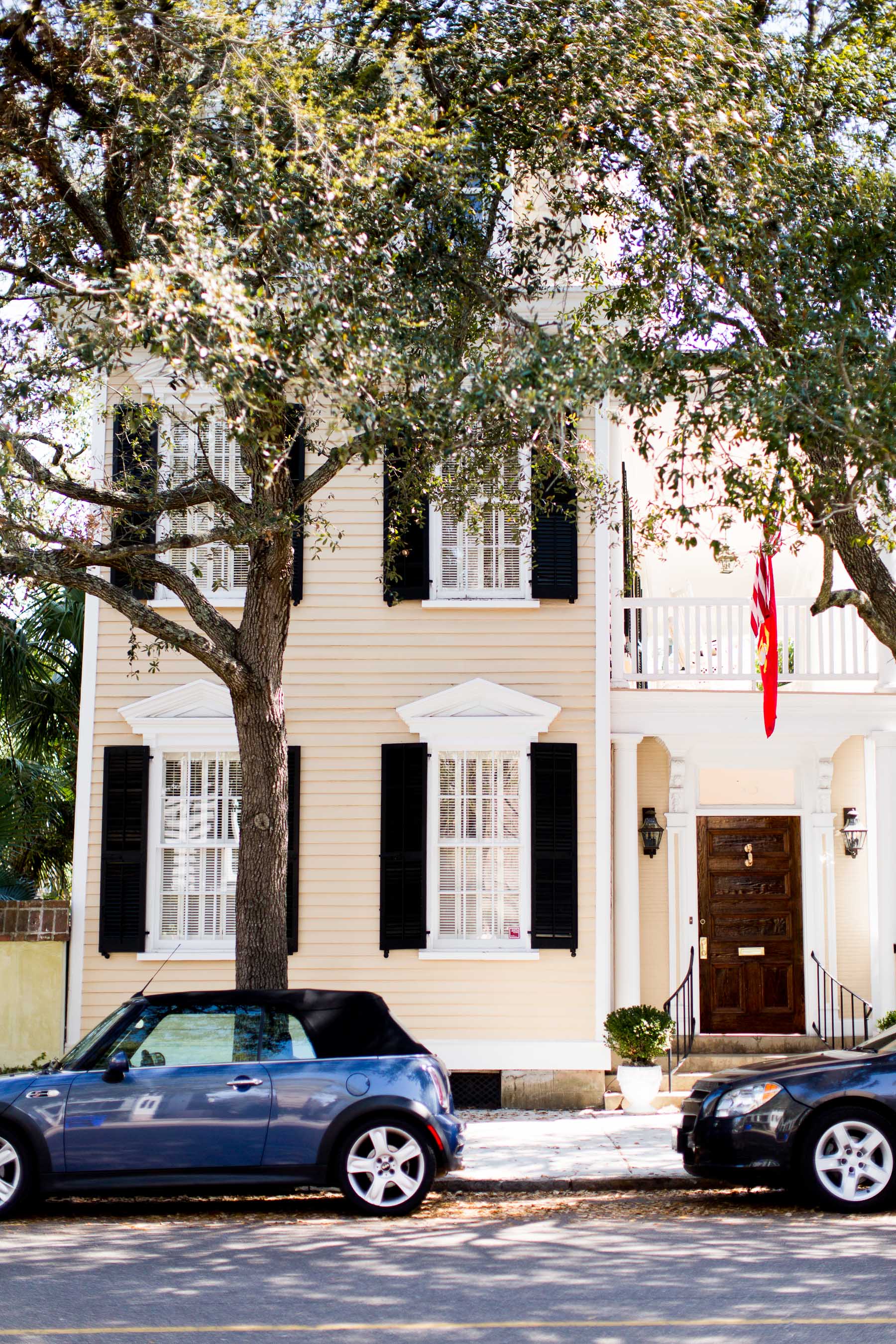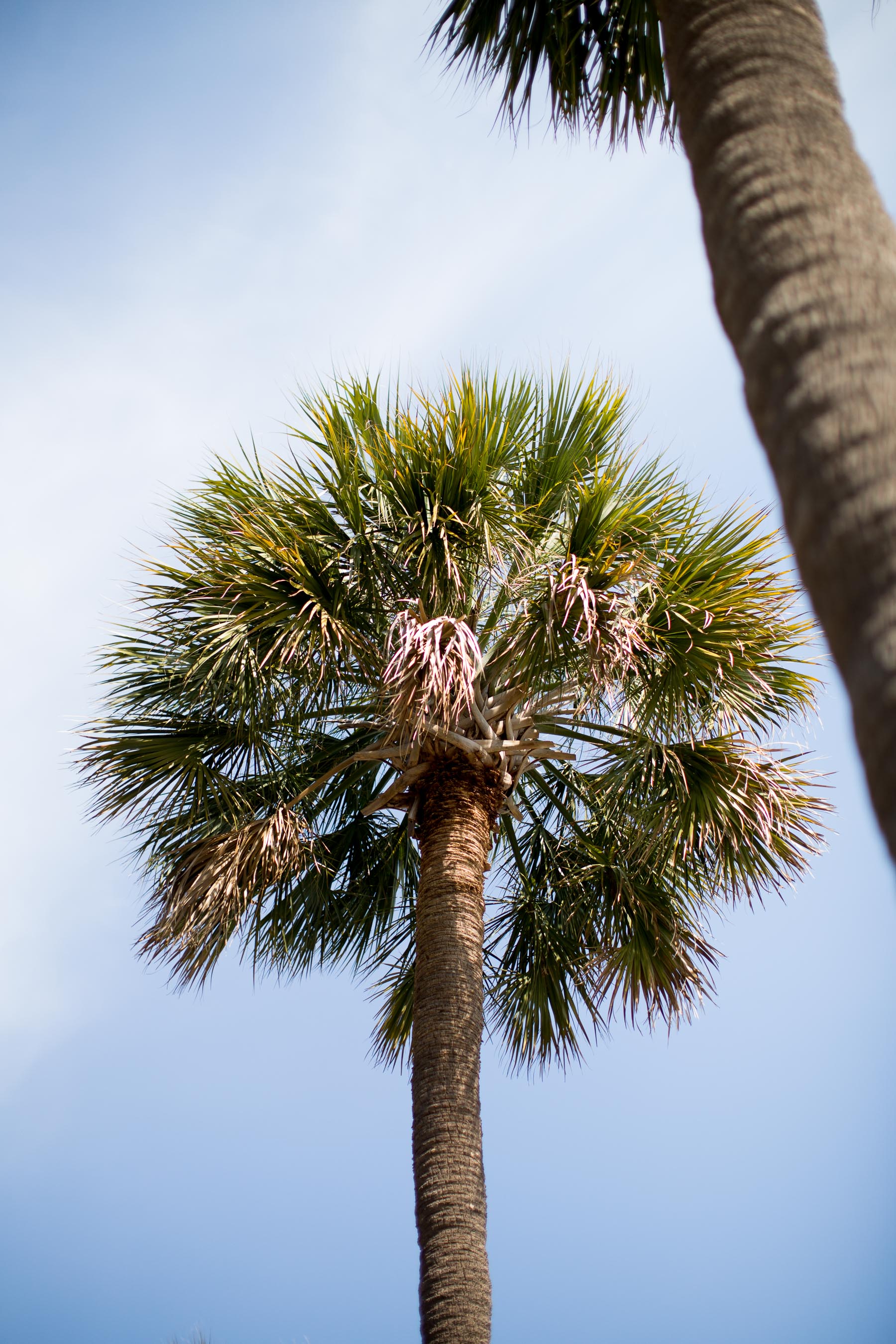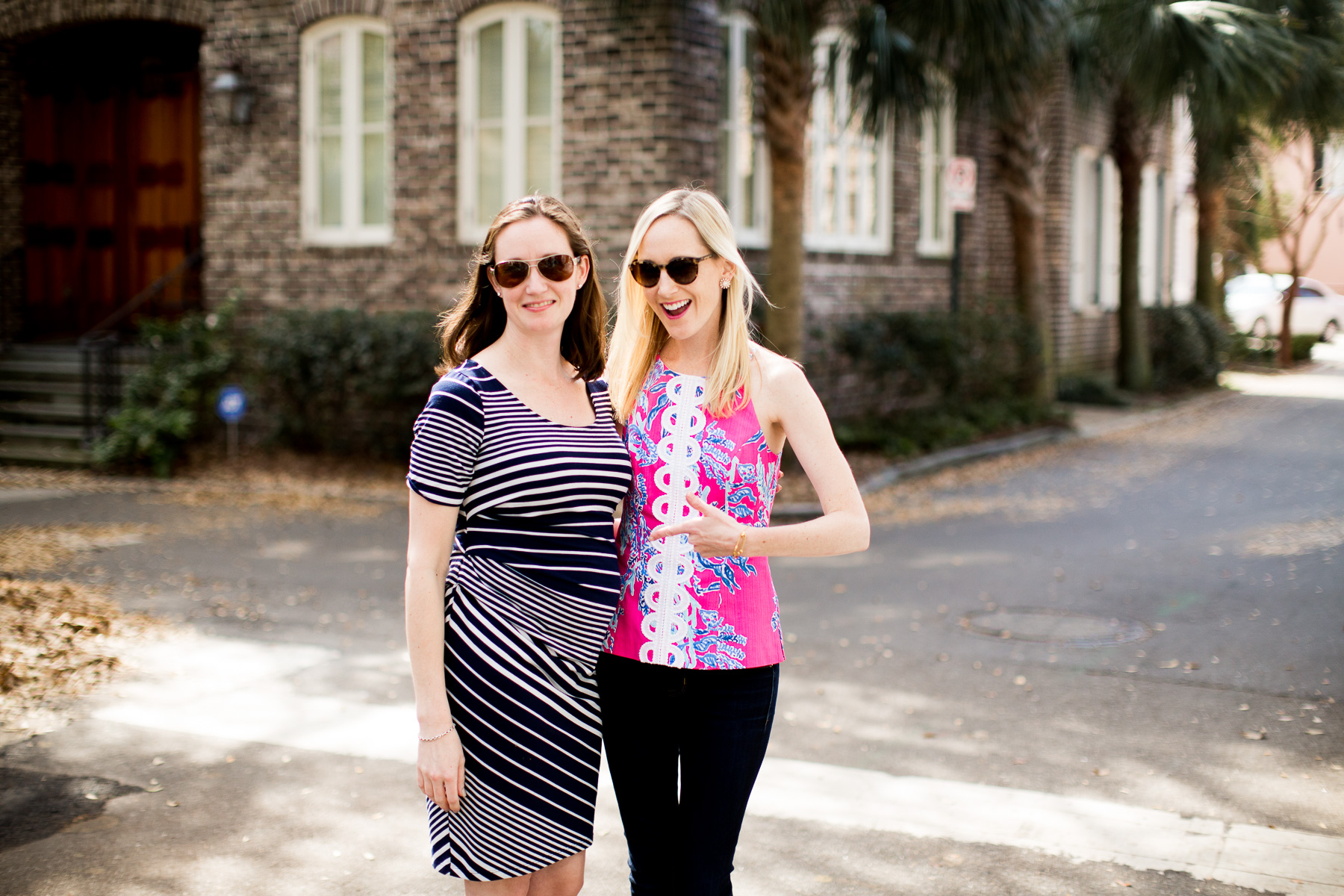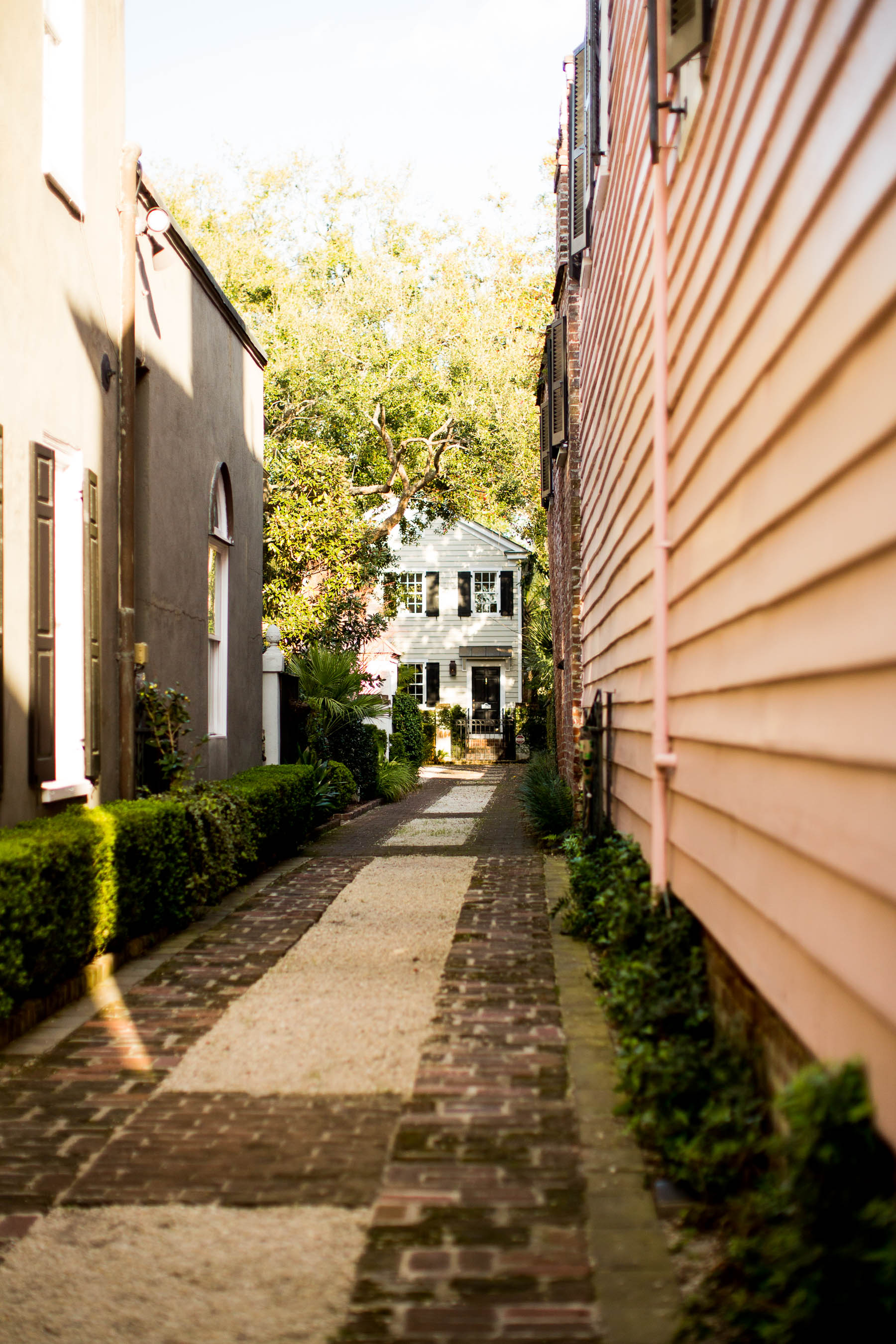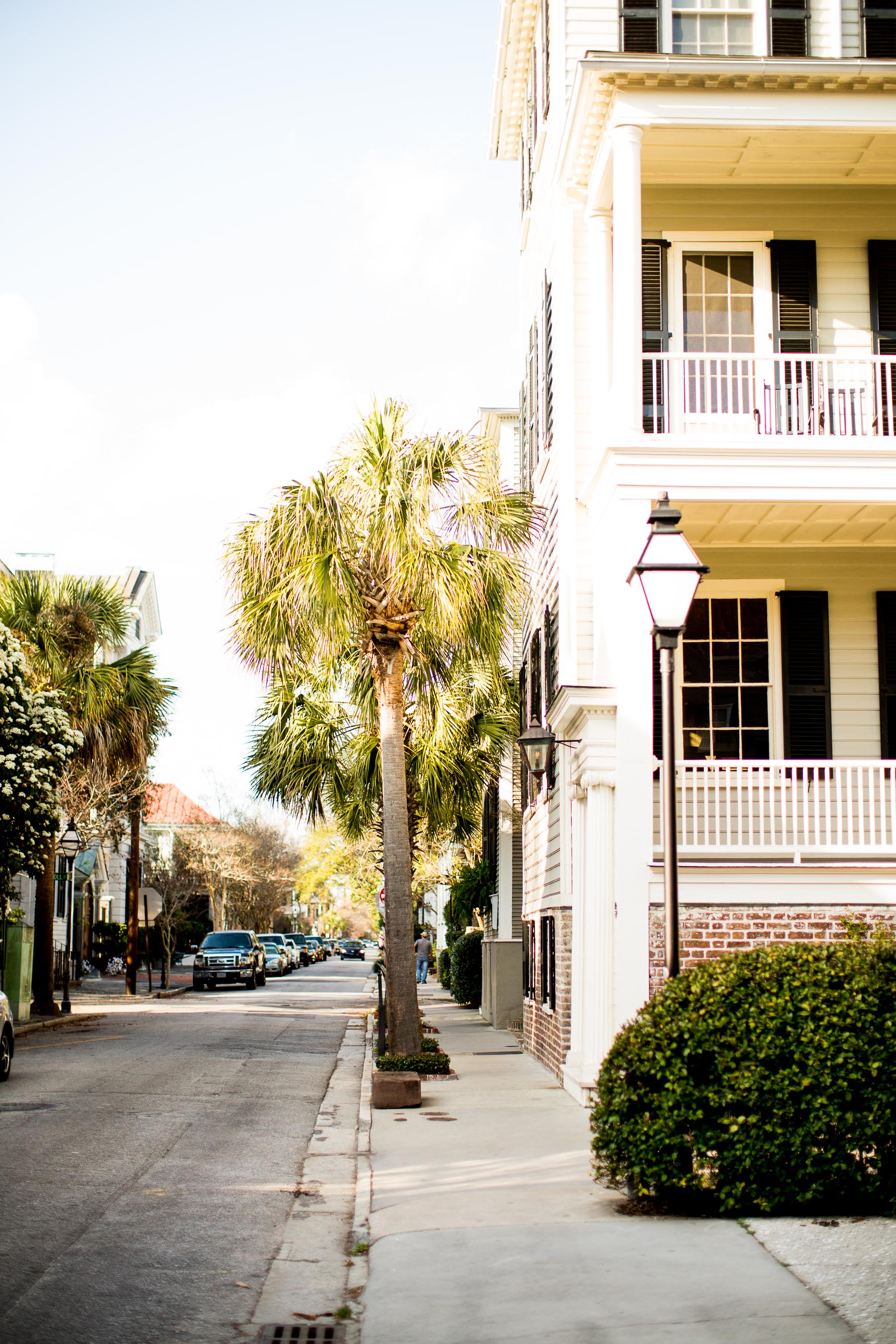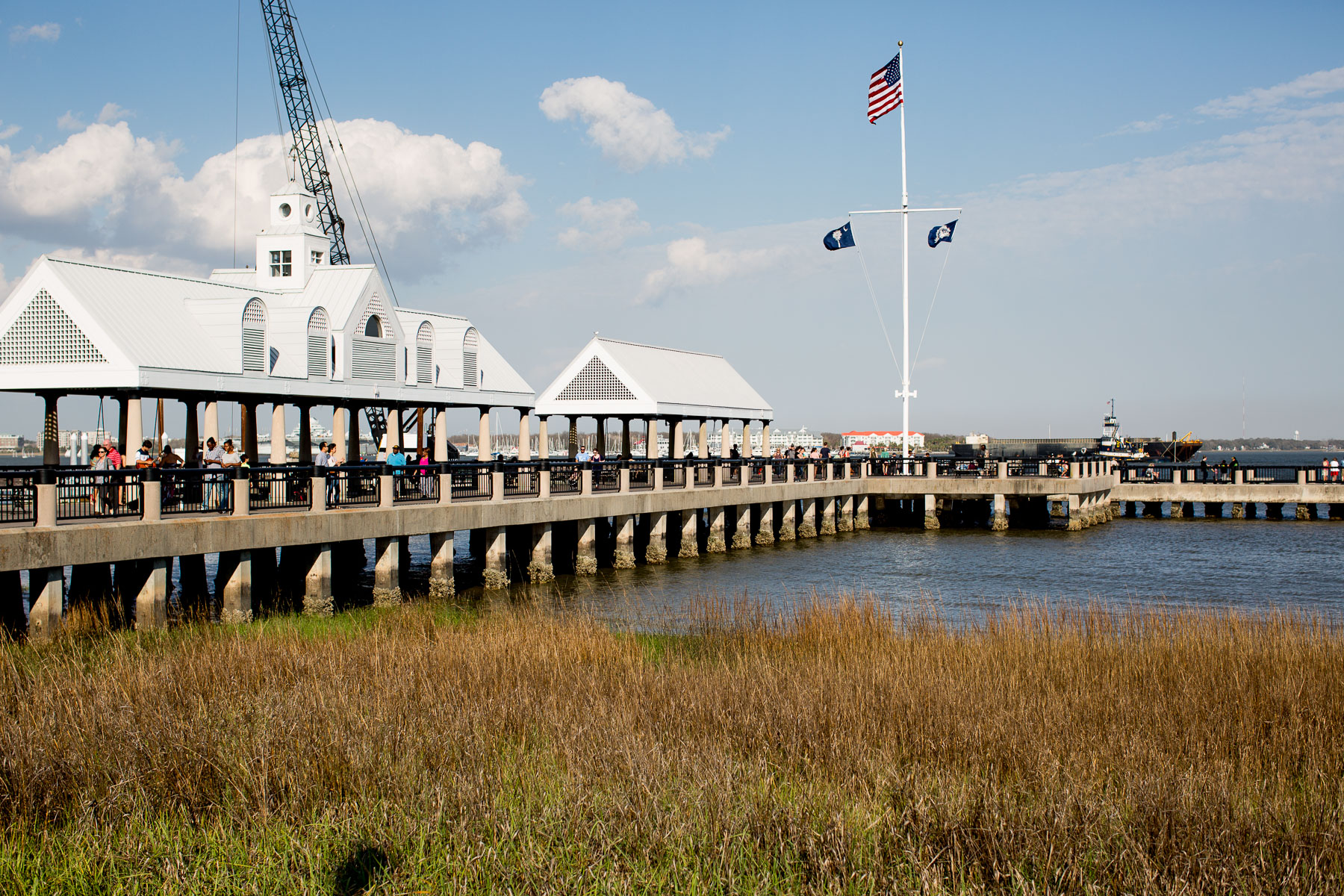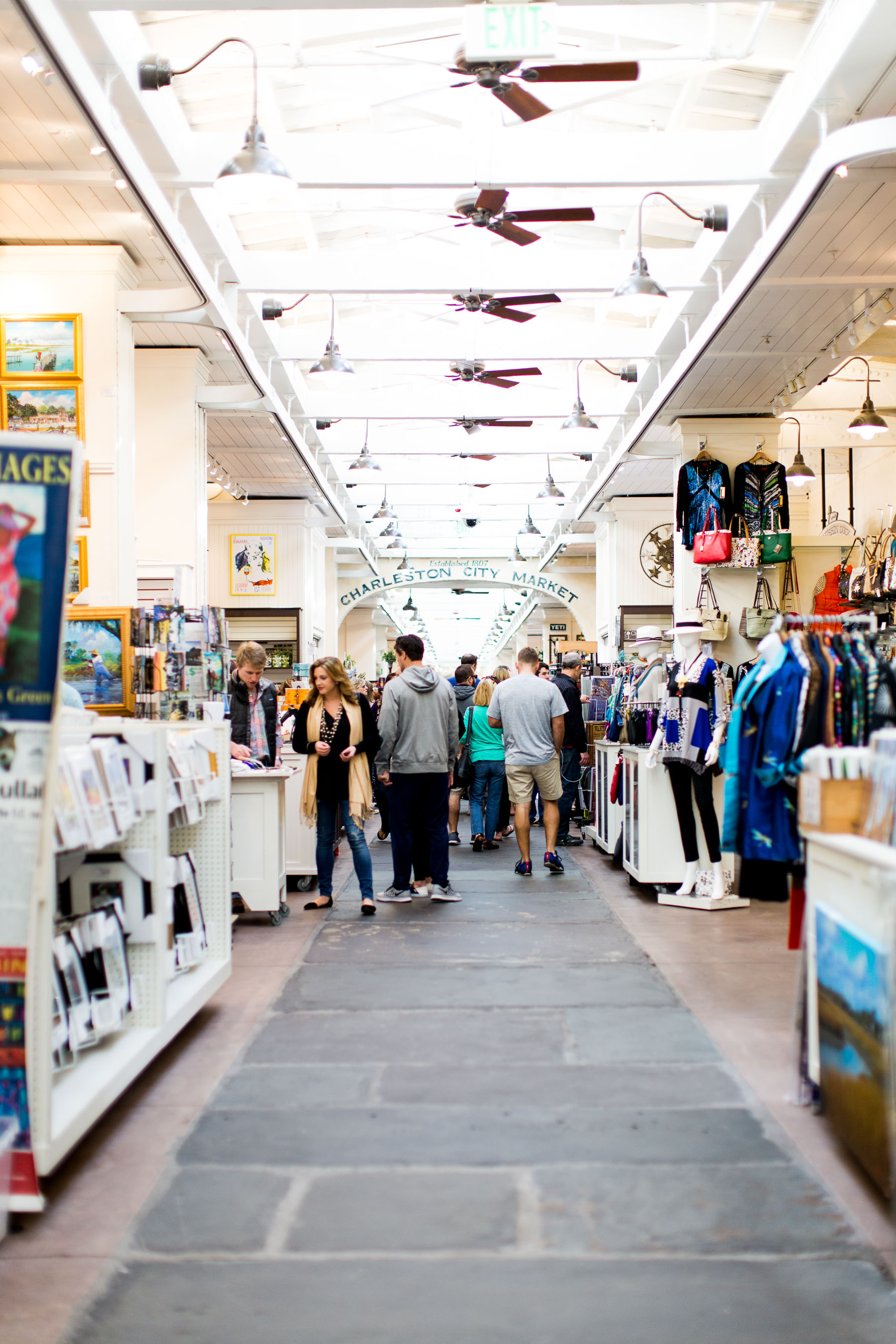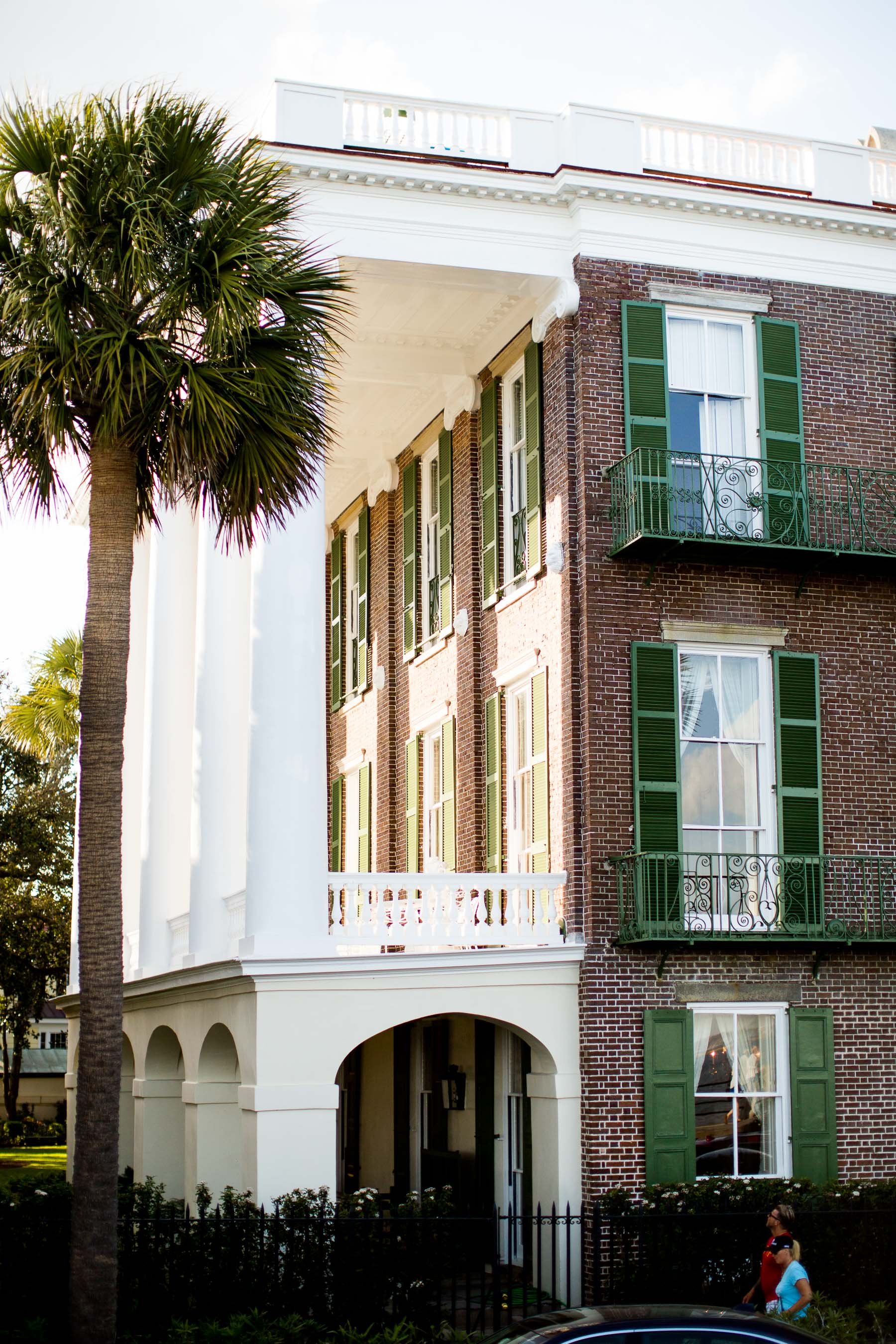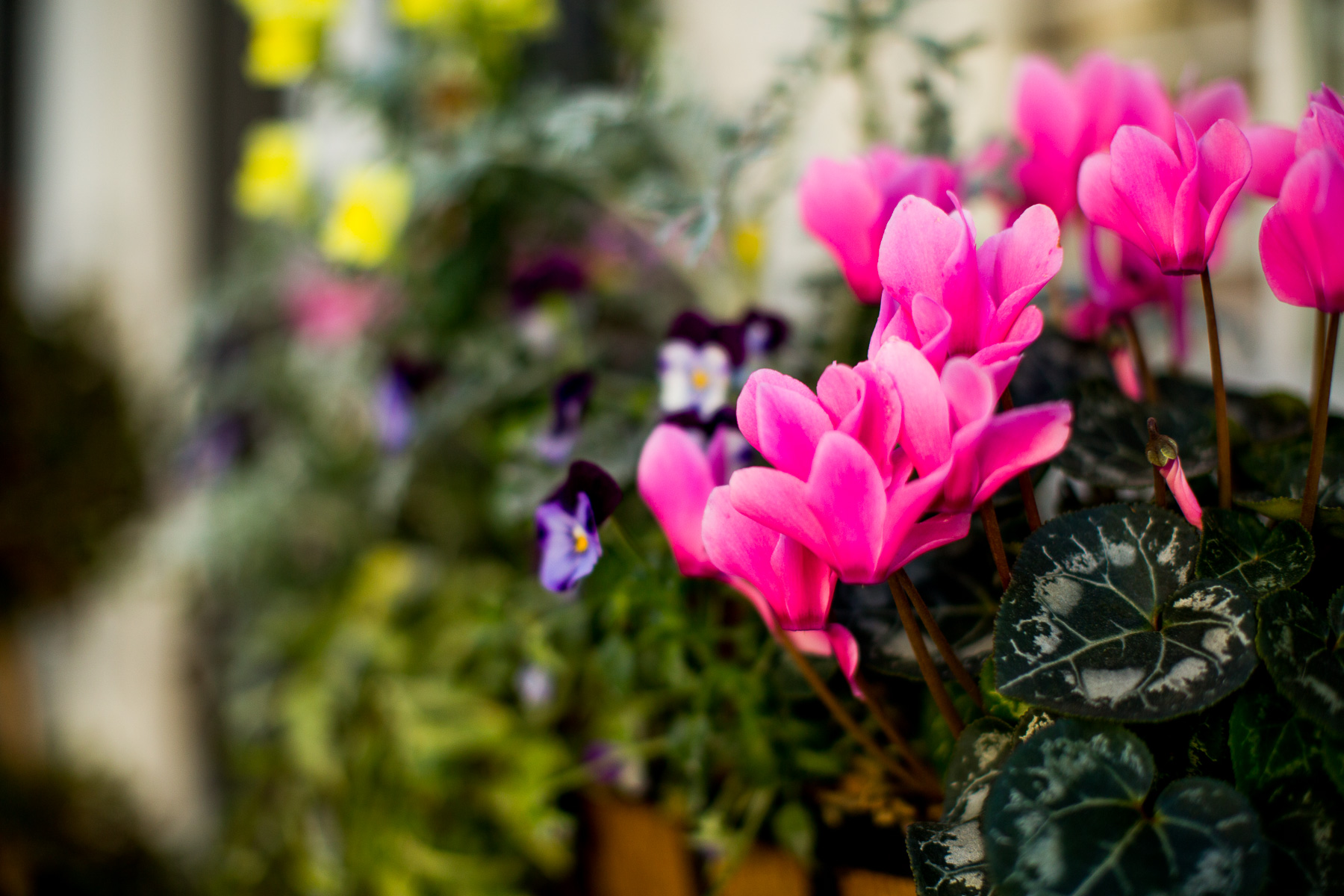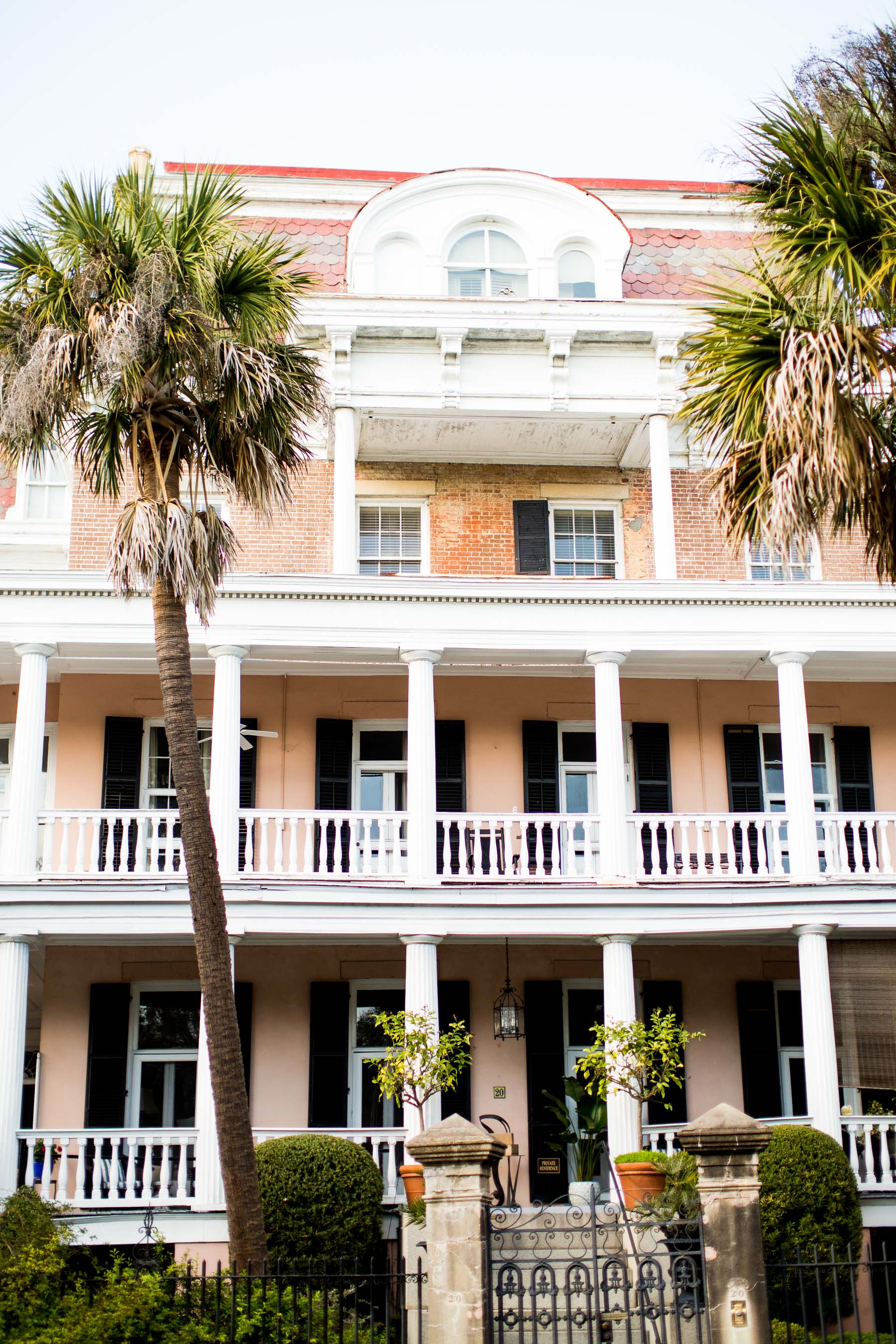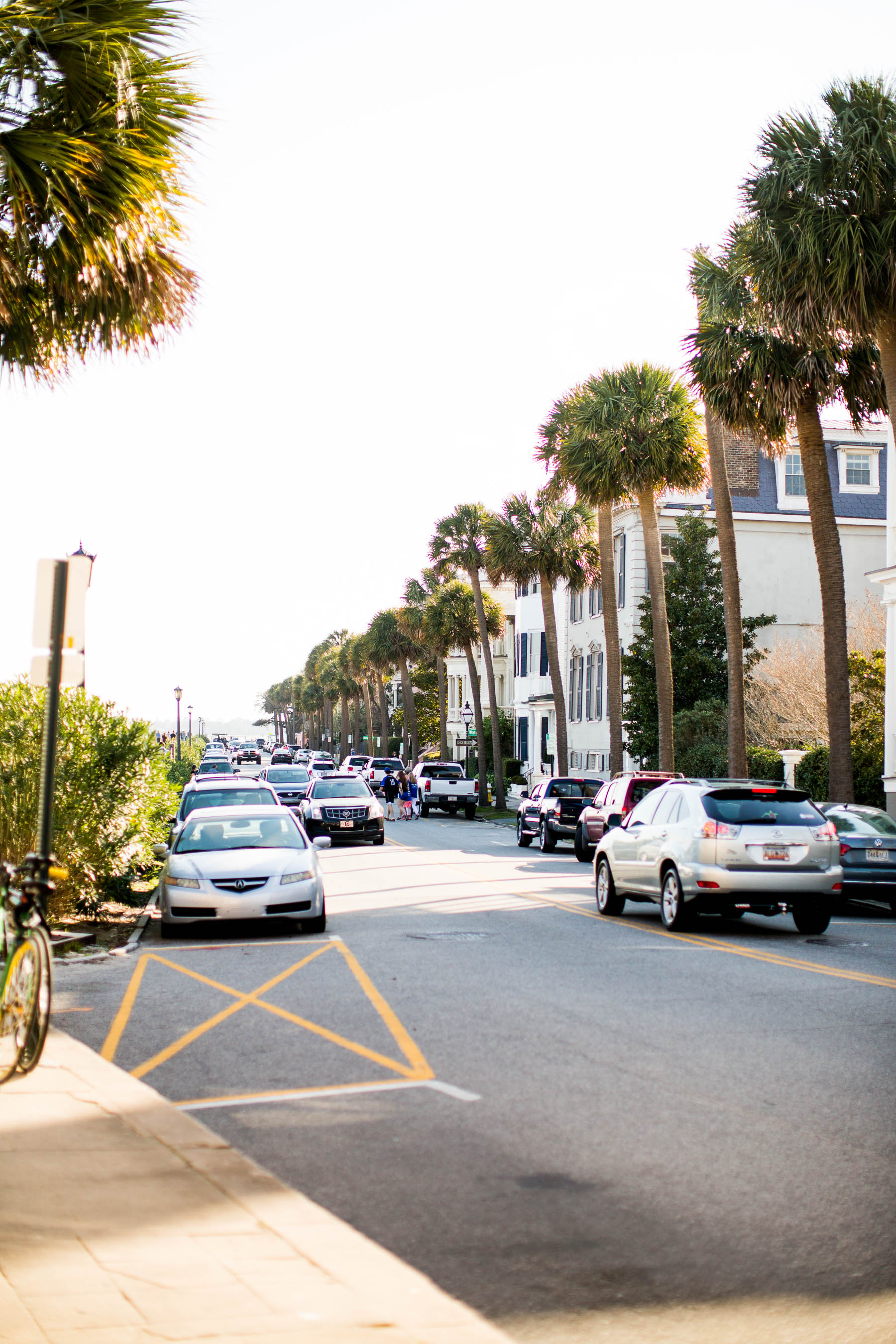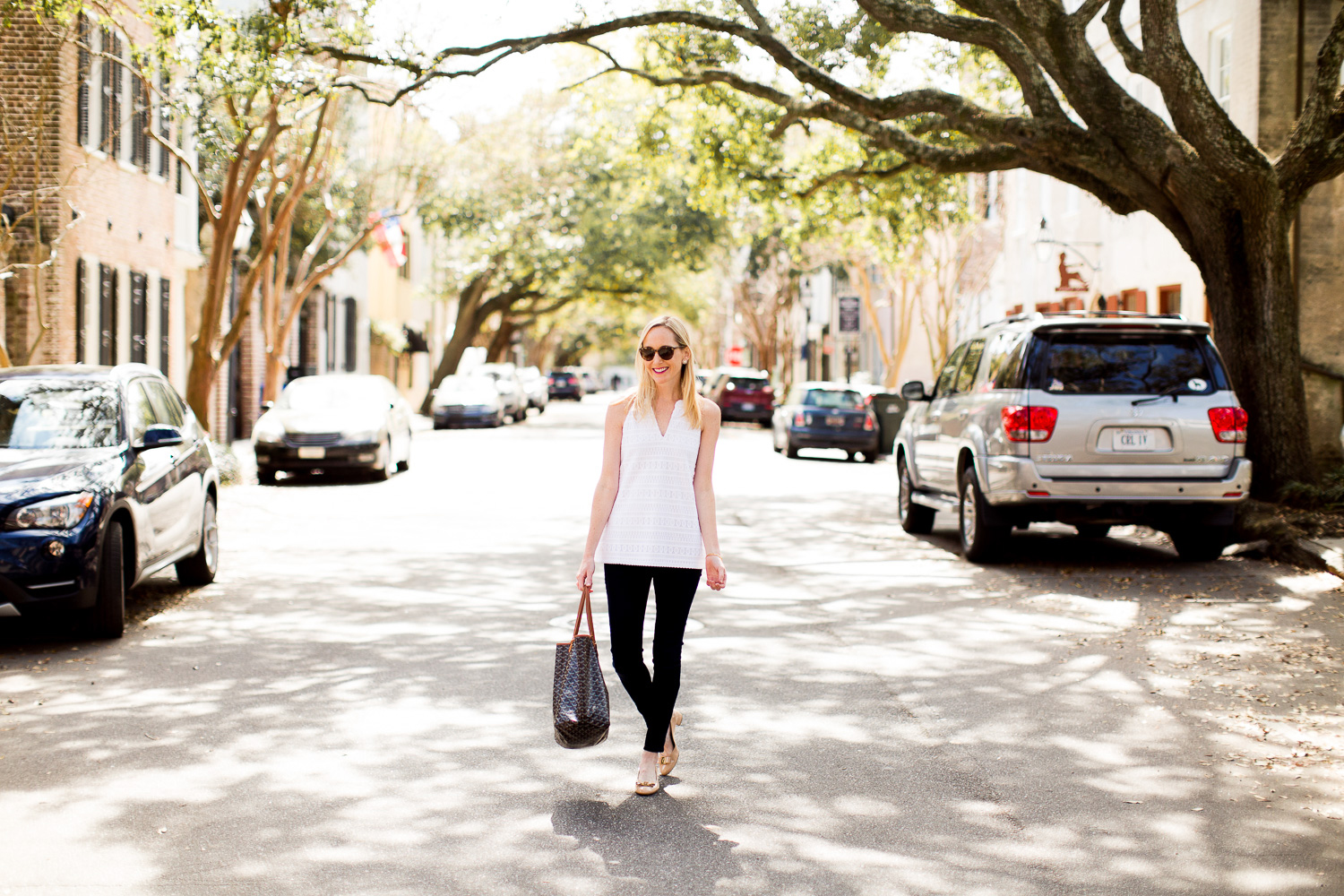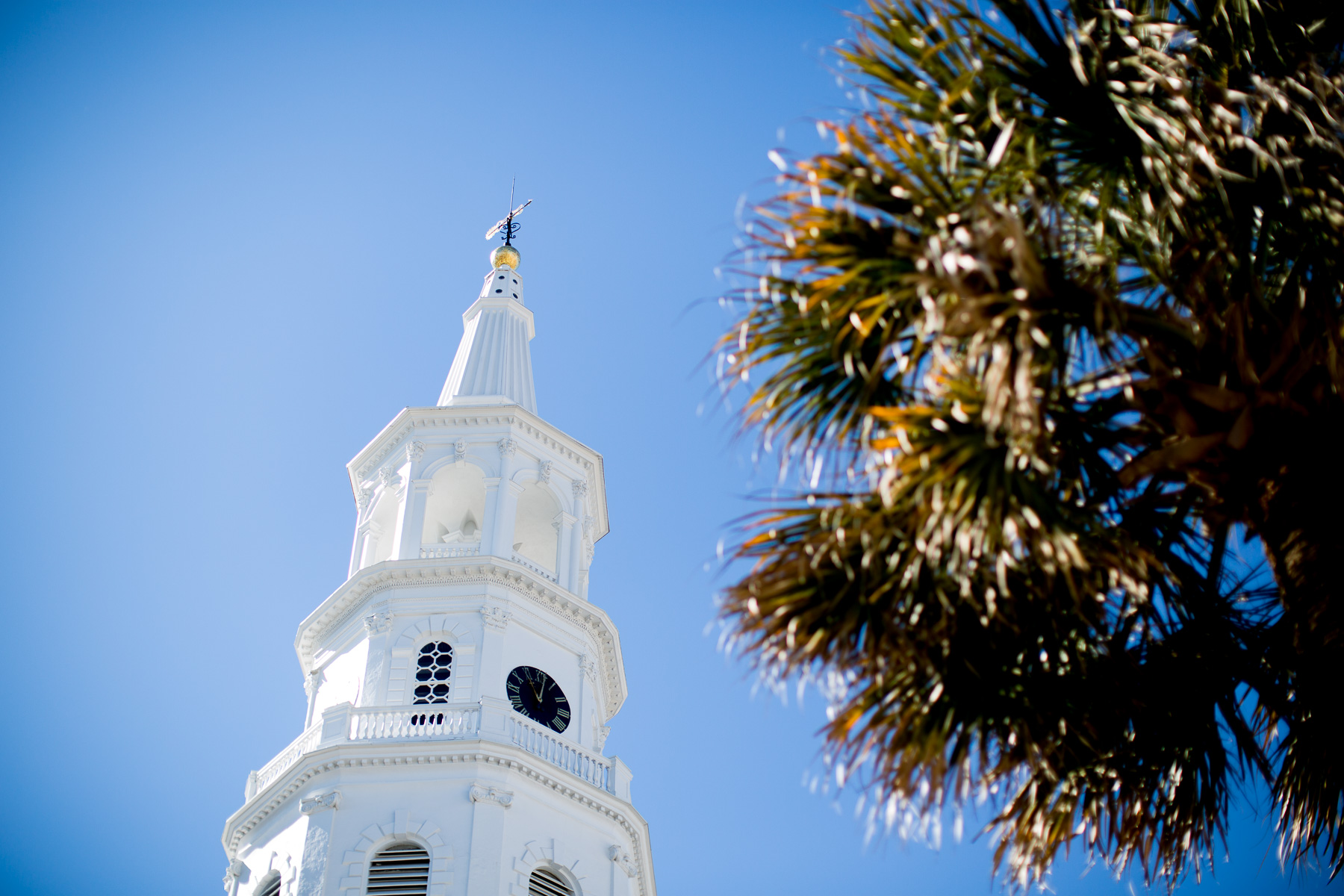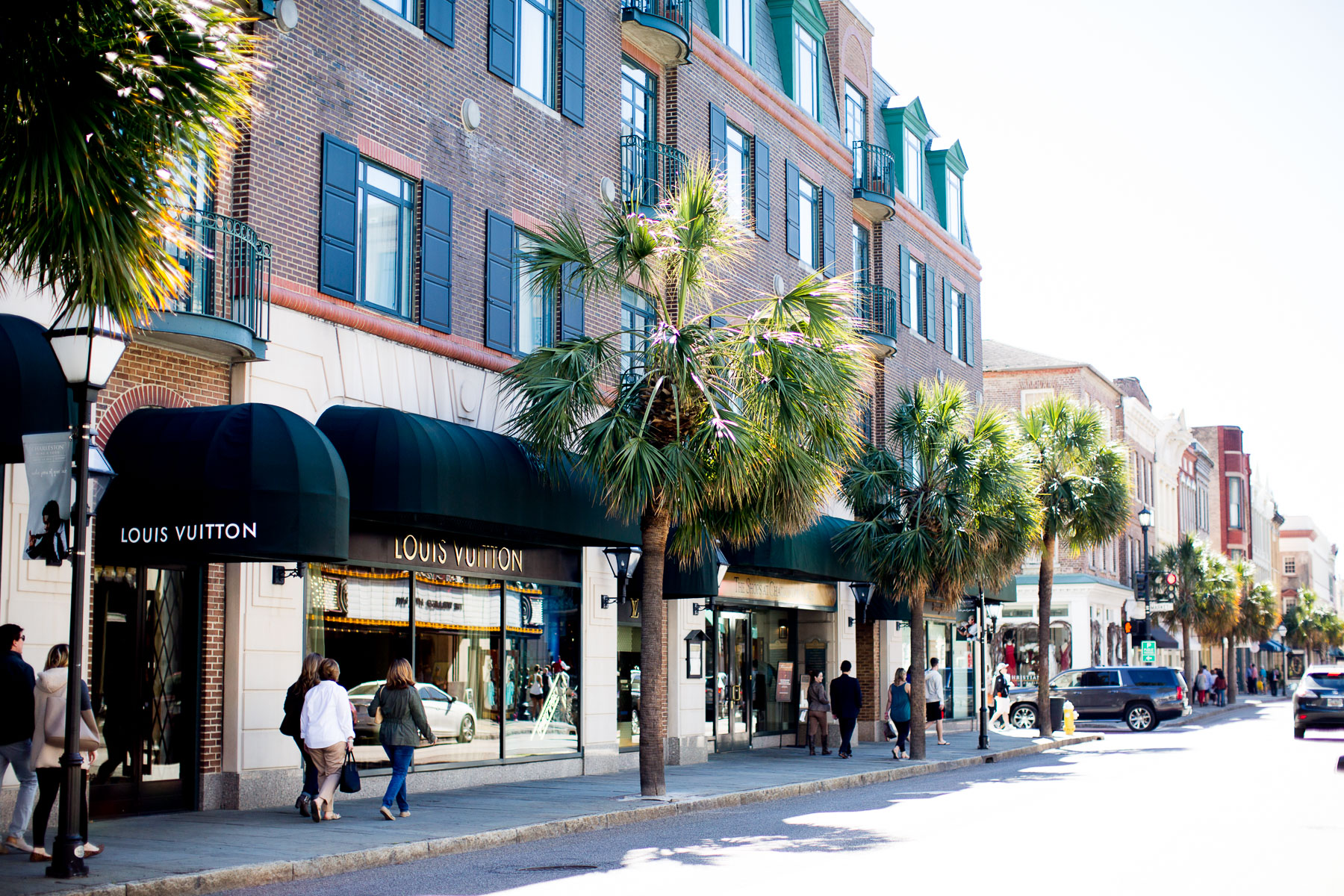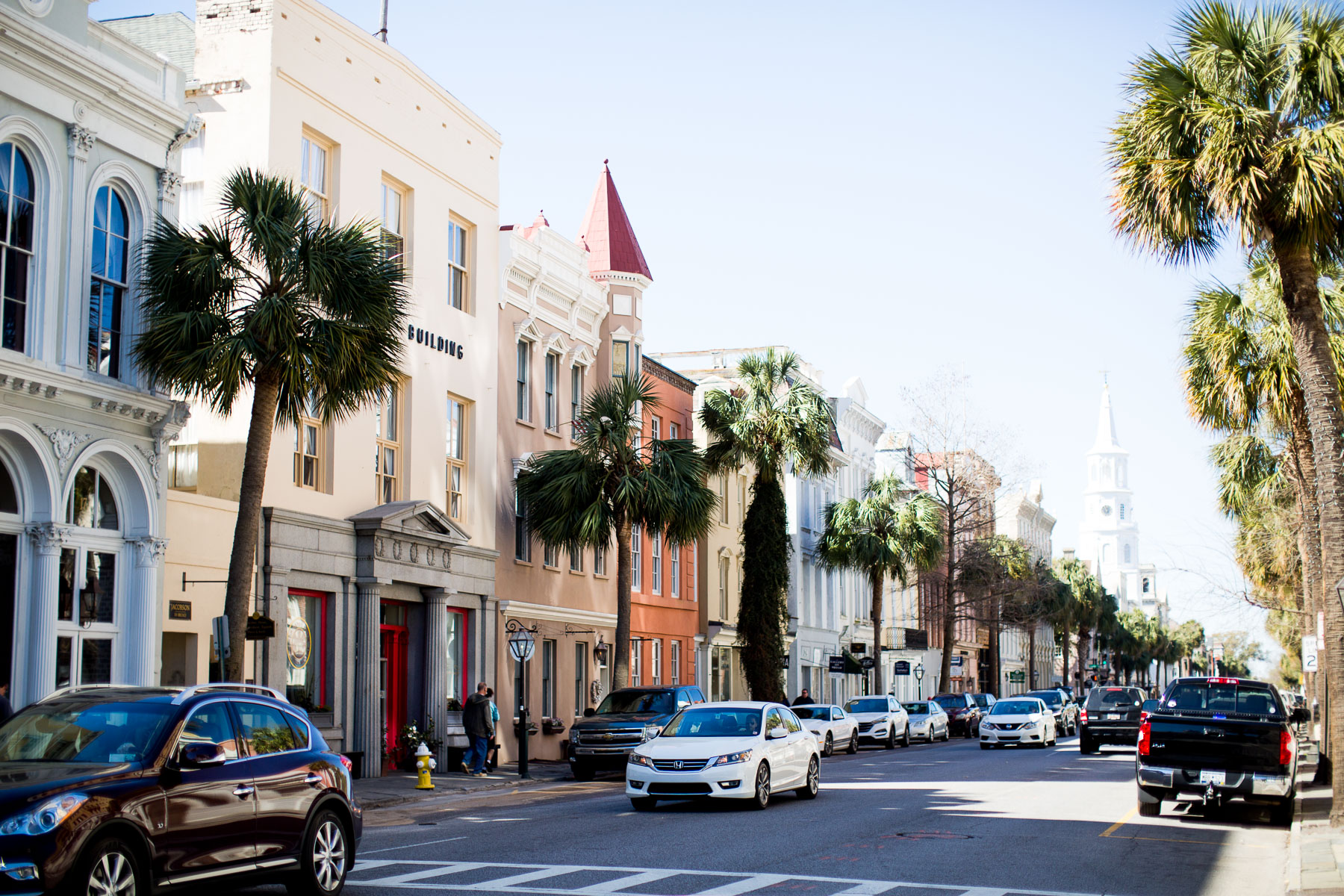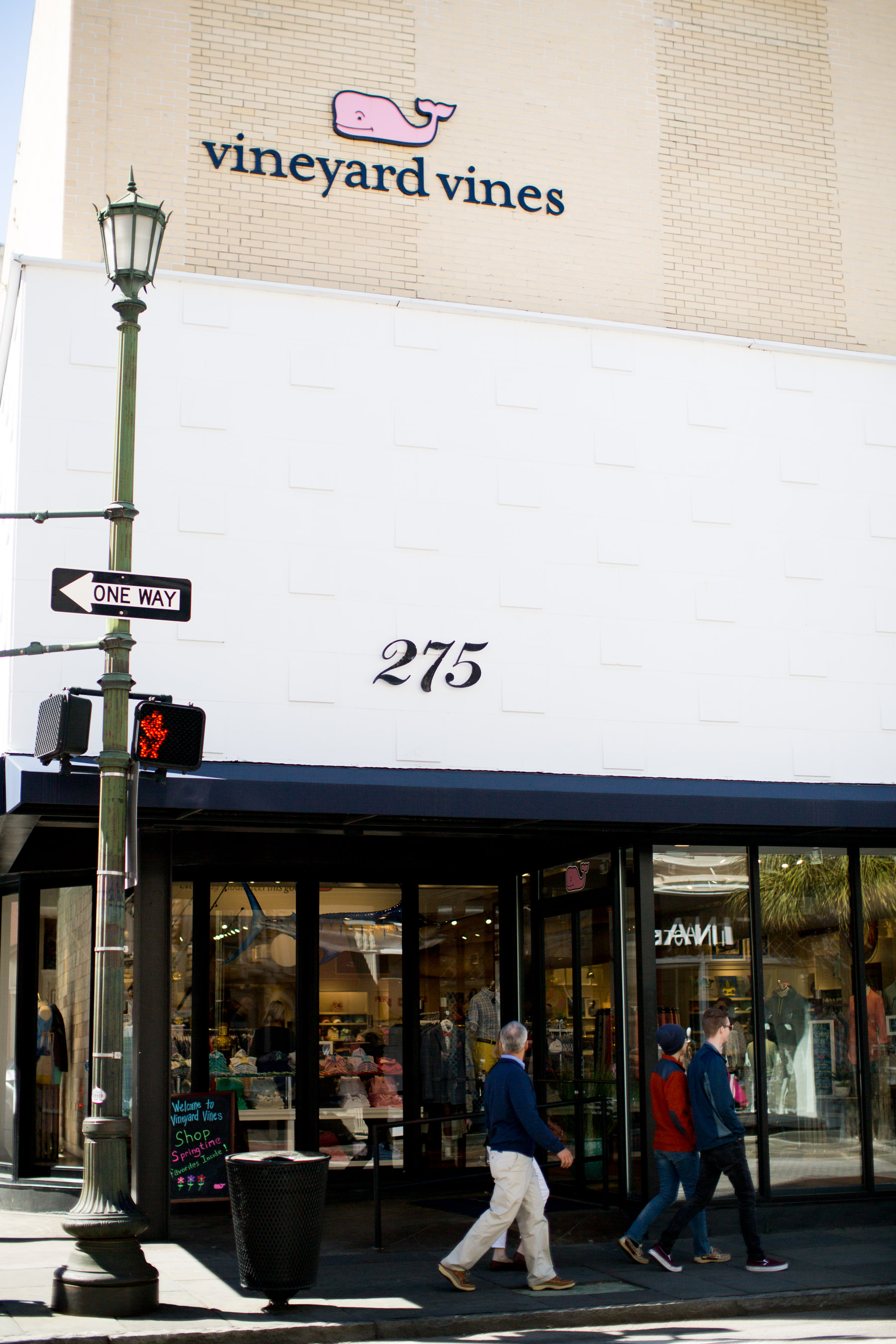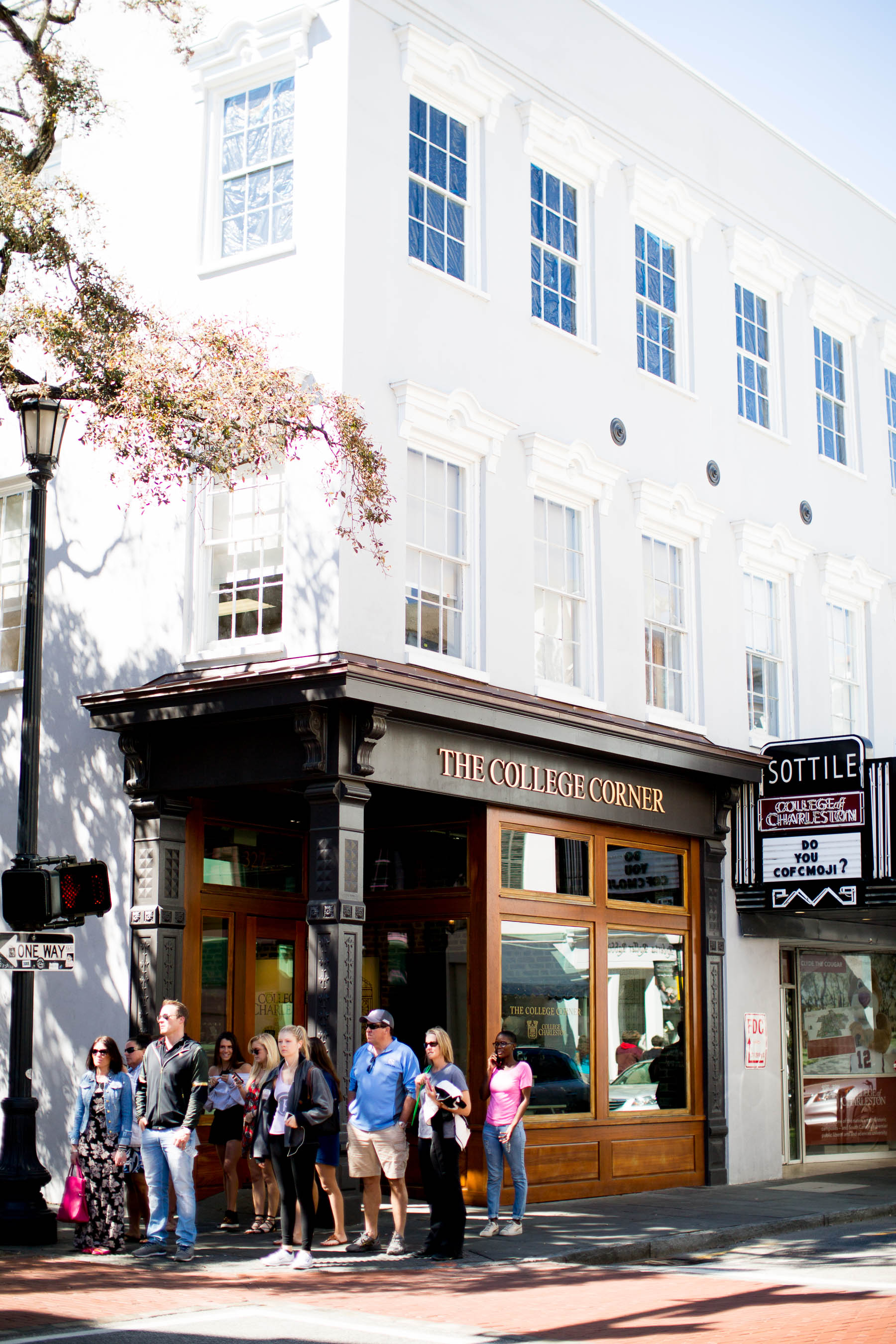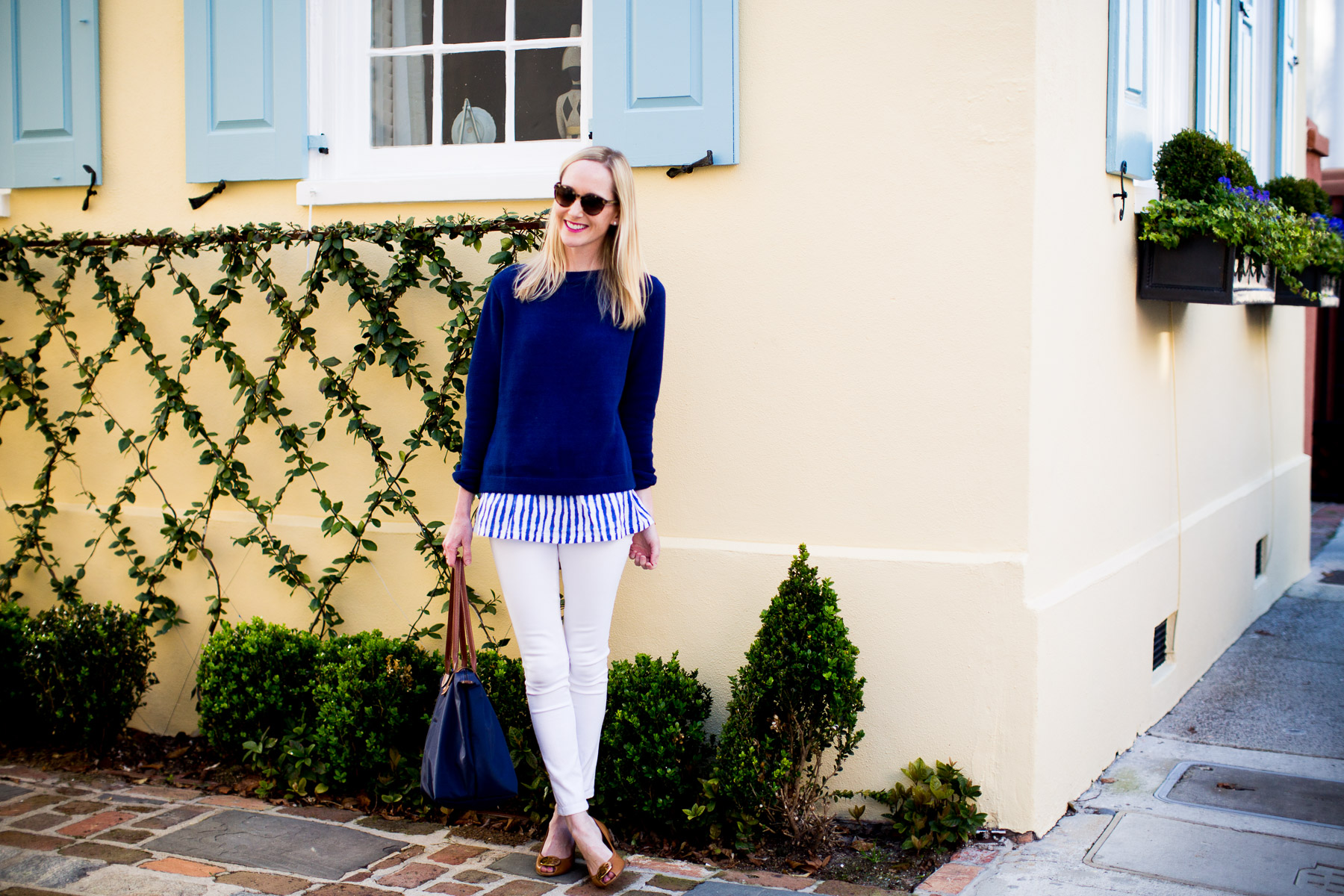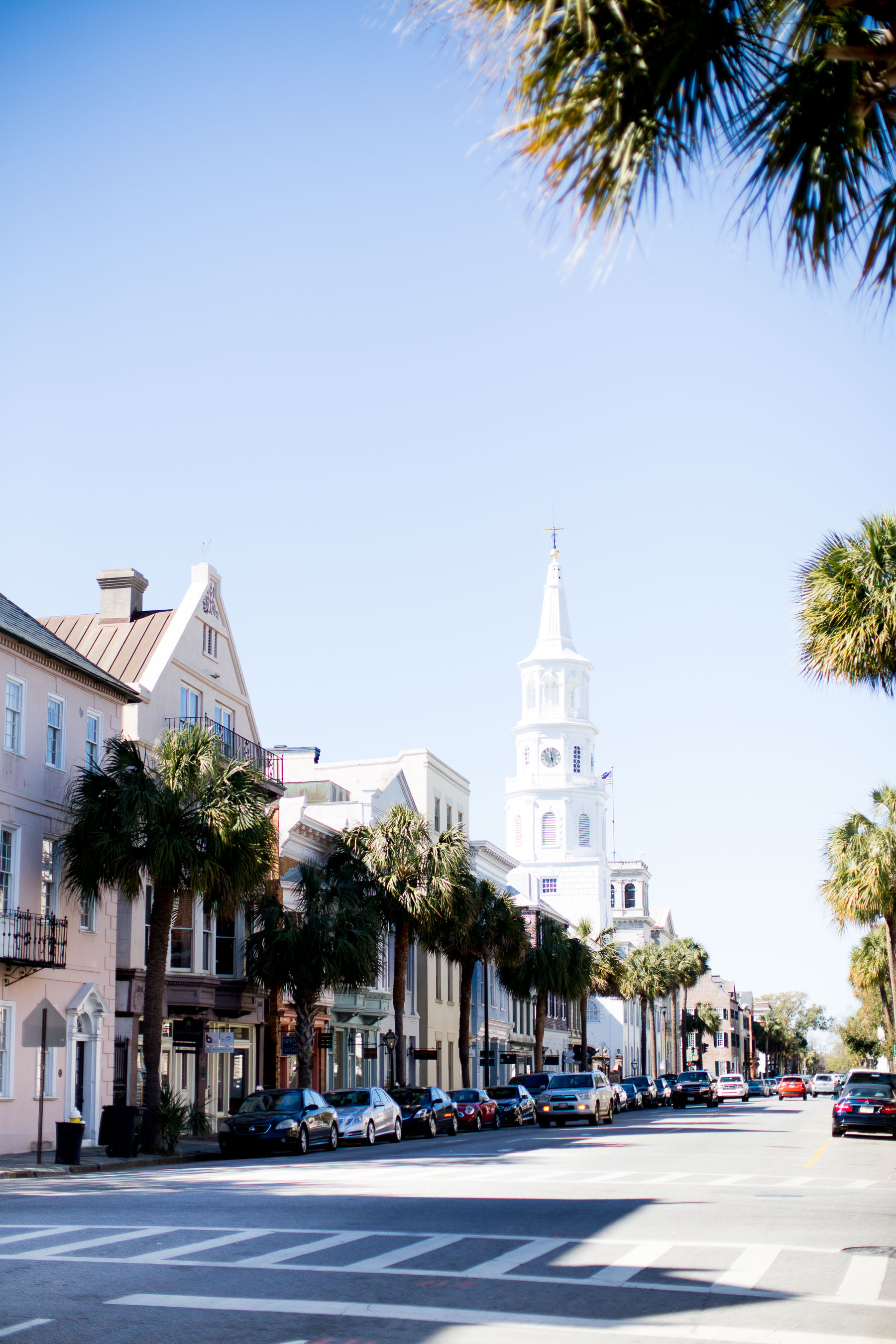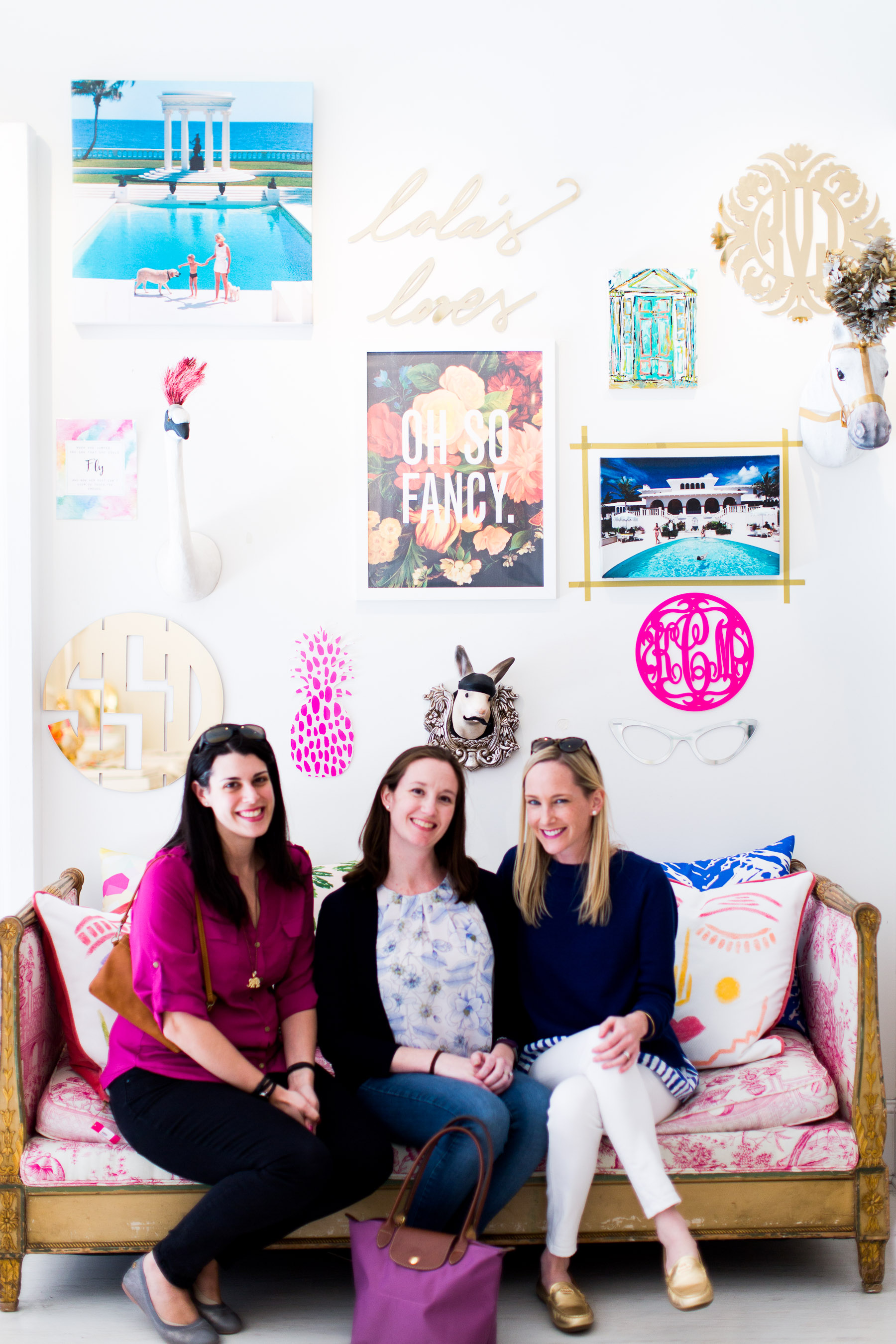 What we did
Since we were only in Charleston for a few days, we didn't want to schedule out every moment. We wanted to give ourselves as much "catching up time" as possible, and that we did! :) We mostly walked and talked, but here are some other fun activities we enjoyed:
Walking the Battery: All I can say is wow. I loved seeing all the mansions that line the water, and the Waterfront Park and White Point Garden were beautiful. I simply could not believe that we were walking along the water in dresses and short sleeves. What a dream!
Exploring the neighborhoods: Without a doubt, my favorite part of visiting a new place is seeing what day-to-day life is like for residents, and imagining what it would be like to live there. When Mitch and I travel, we spend most of our time walking and admiring the neighborhoods, and I was so excited that Beth and Tara felt the same about exploring! Goodness, gracious. Each house is more charming than the next, and I think I could spend weeks simply familiarizing myself with the streets. Need. To. Go. Back.
Visiting the Charleston City Market: Certainly a touristy thing to do, but really fun. You can check it out here. I wanted to buy all the cute pineapple-adorned ginger jars, but I went with a cute spoon rest as it fit in my carry-on suitcase and we recently broke ours, haha.
Shopping King Street: I should rephrase this to "browsing," as, again, that carry-on suitcase was a bit limiting. ;) But I loved popping into all the gorgeous stores, and was amazed at how beautiful King Street was in general. Was happy to see Moon and Lola, one of my favorites, and fell head-over-heels in love with Shirtini. It's where that gorgeous dress and straw bag are from. SWOON, right?!
Roaming Gateway Walk: We stumbled upon the Gateway Walk, which passes through several historic walkways and cemeteries in downtown Charleston. It's stunning, and it shouldn't be missed!
Visiting Rainbow Row: We popped over to Rainbow Row to take maternity photos for Tara, and while there, ran into Carly and Sarah! So funny that we all had the same idea with the weather and shoot location, and really lovely to see Carly and finally meet Sarah. (Have you SEEN her new puppy?!)
Taking photos: My friends are hilarious, and actually liked taking outfit photos. I talk about it here, but Beth: oh my goodness. You crack me up, and Tara, so good with the direction. The funniest! We had a blast picking out pretty locations and getting all the "necessary" shots. Need my college girls around for every shoot! ;)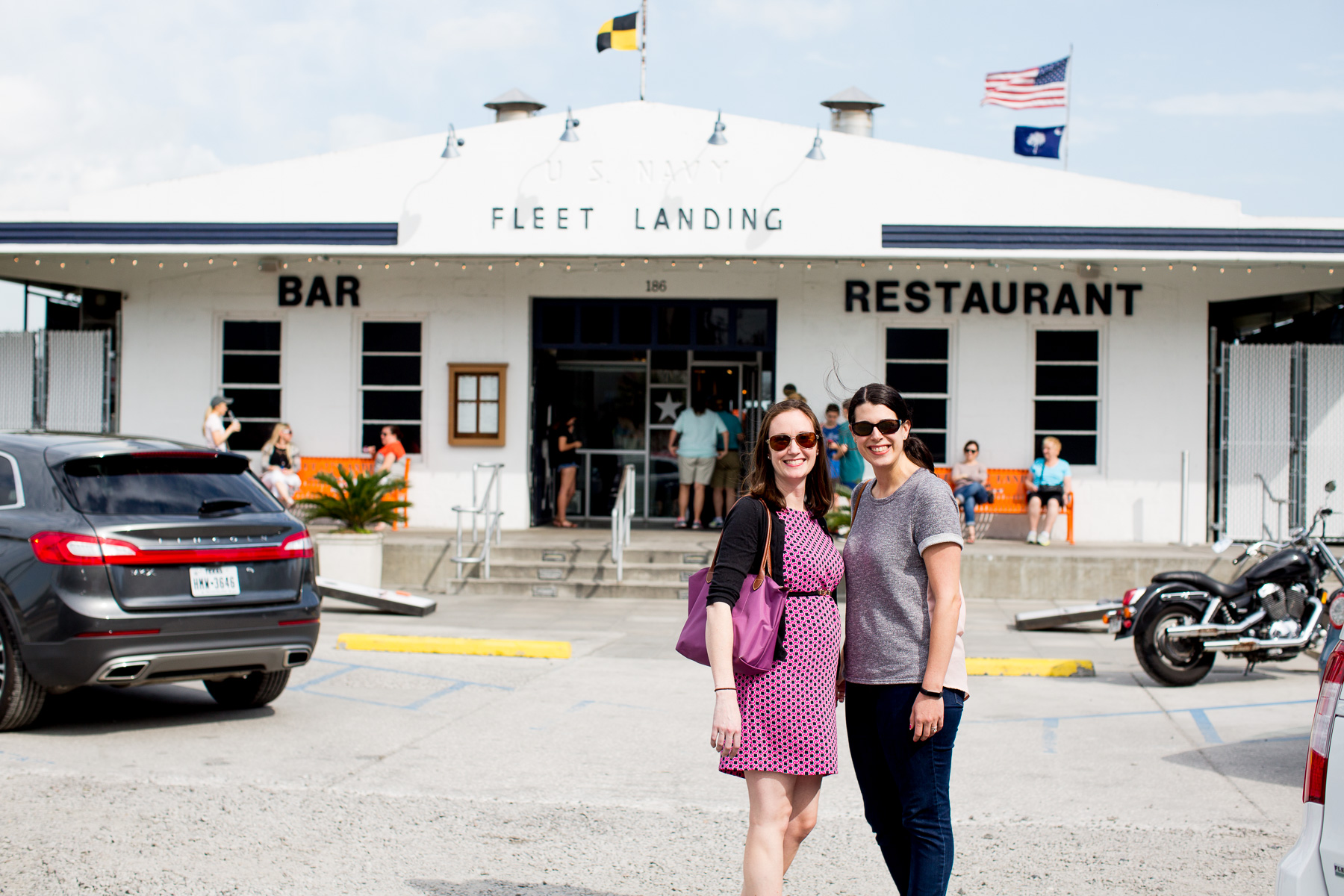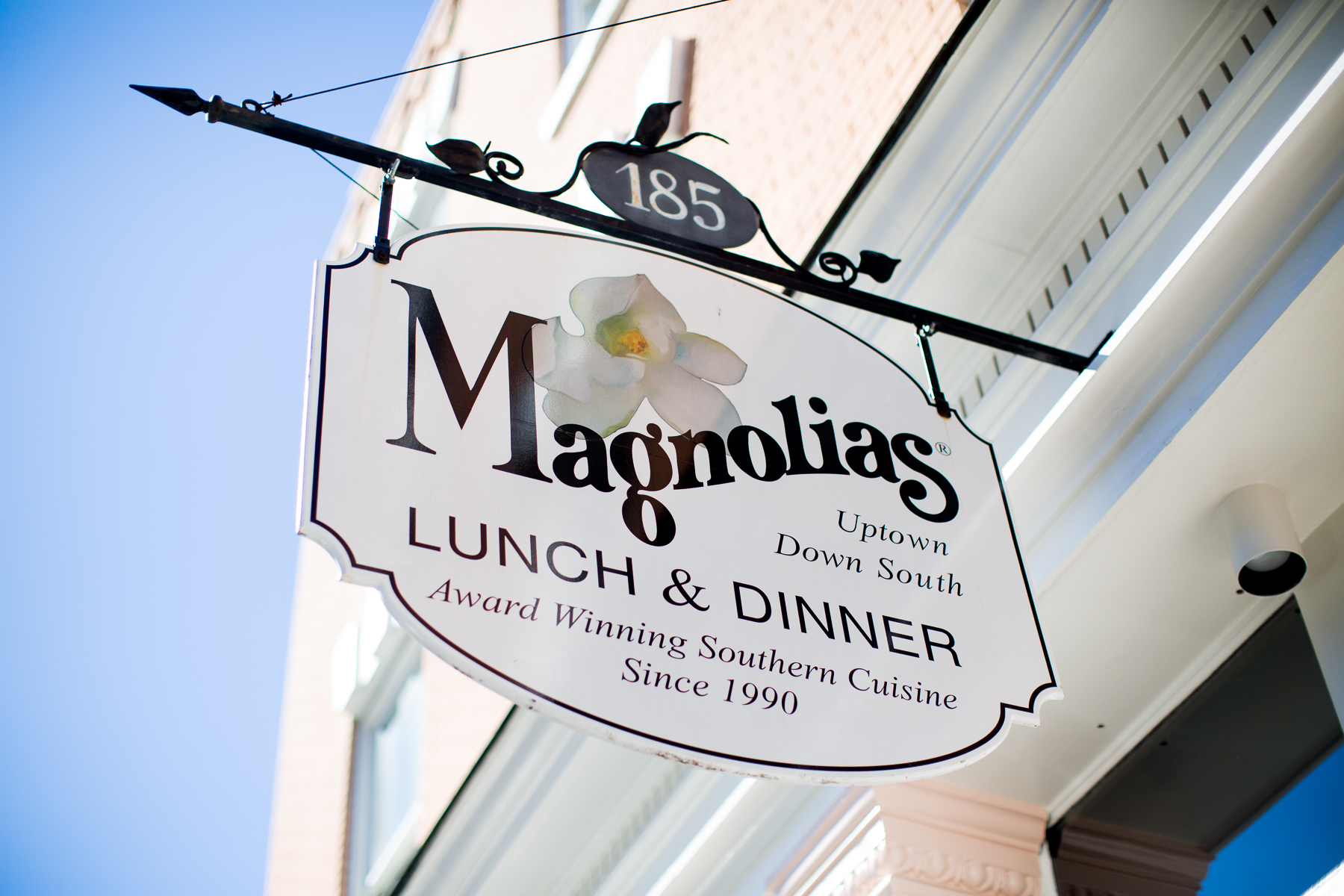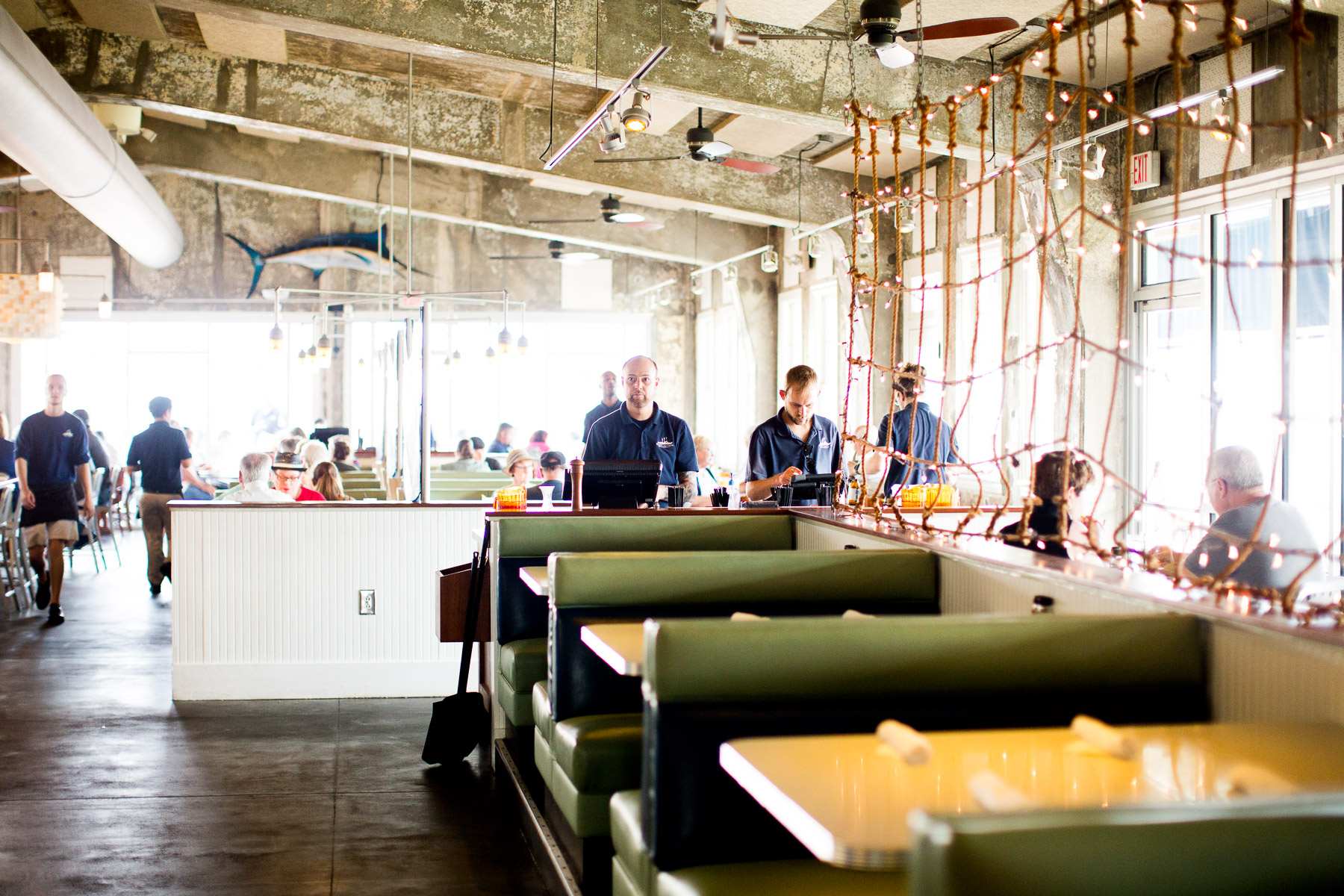 Where we ate
Guys. THE FOOD. Charleston has some amazing restaurants, and I can't thank you enough for your recommendations. We read every email, message and comment, and then decided on a few places based on what you said as well as the concierge, availability and location. Here's where we ate… and drank:
What I want to do when I go back
Everything. I'd like to go to the College of Charleston and some of the surrounding islands. I'd also like to visit the museums, tour some of the old houses, see Middleton Place, and go on a walking tour. And maybe a boat tour?! Oh — and see Isle of Palms County County Park! Bah. So much. Anything else I should add to my list? :)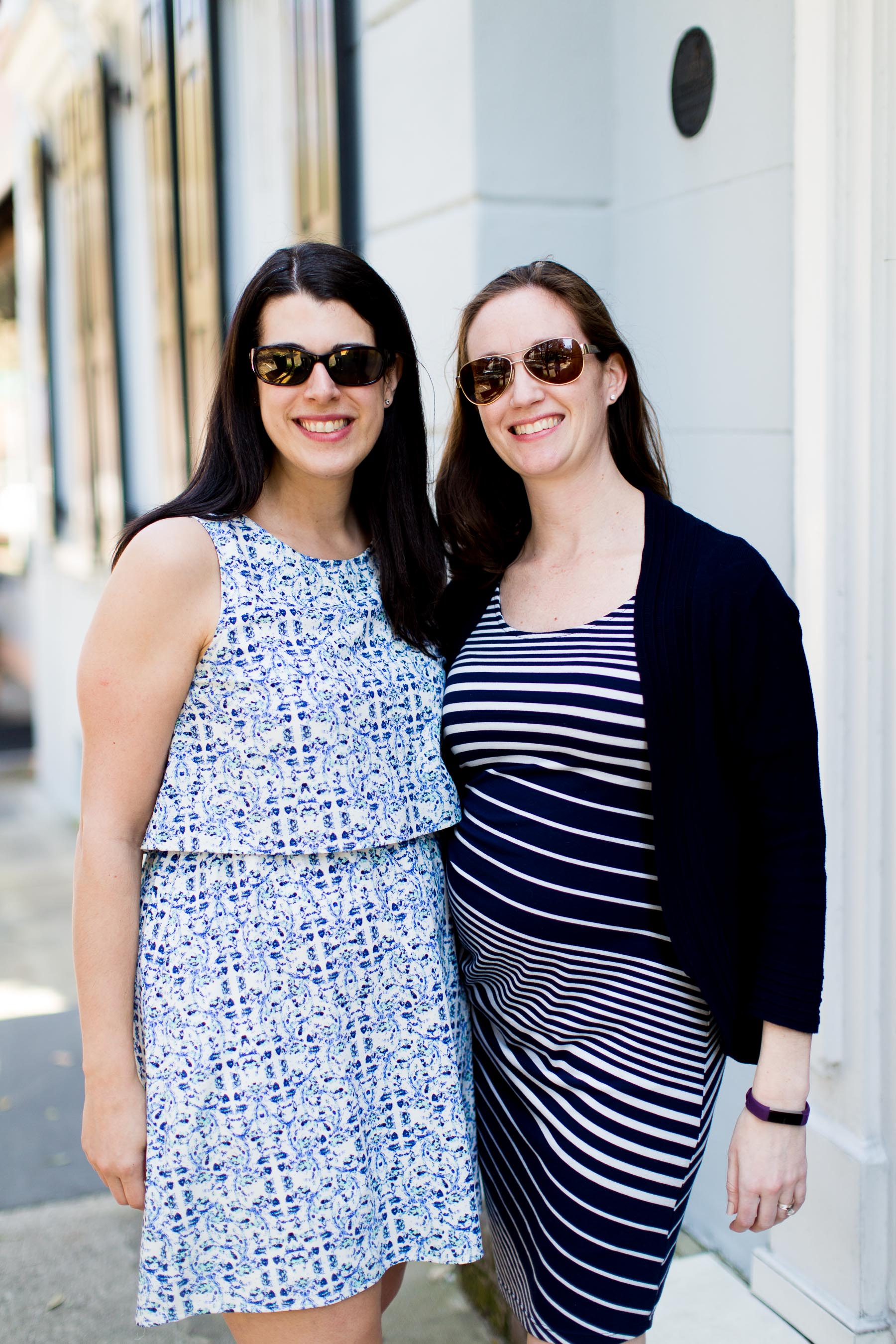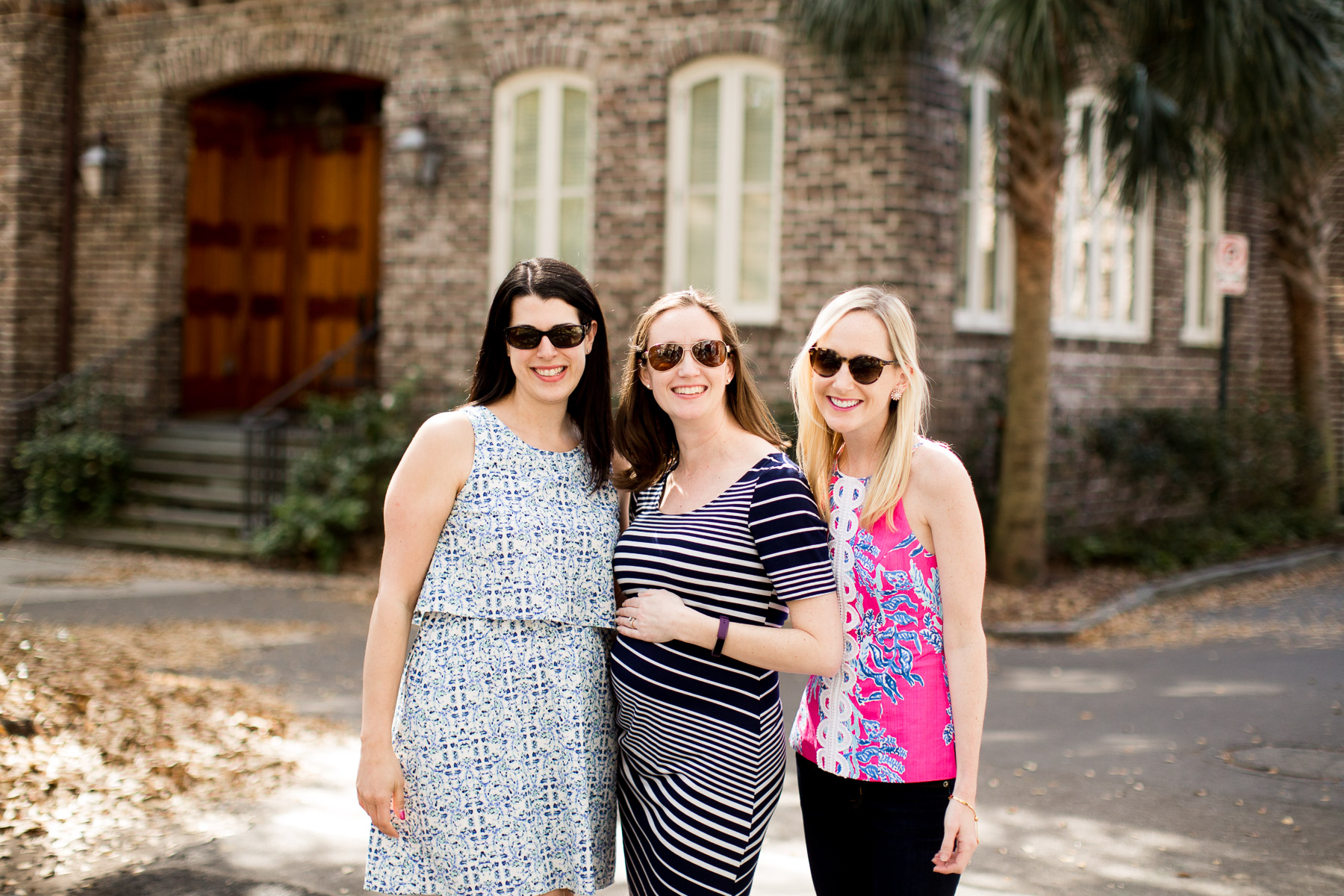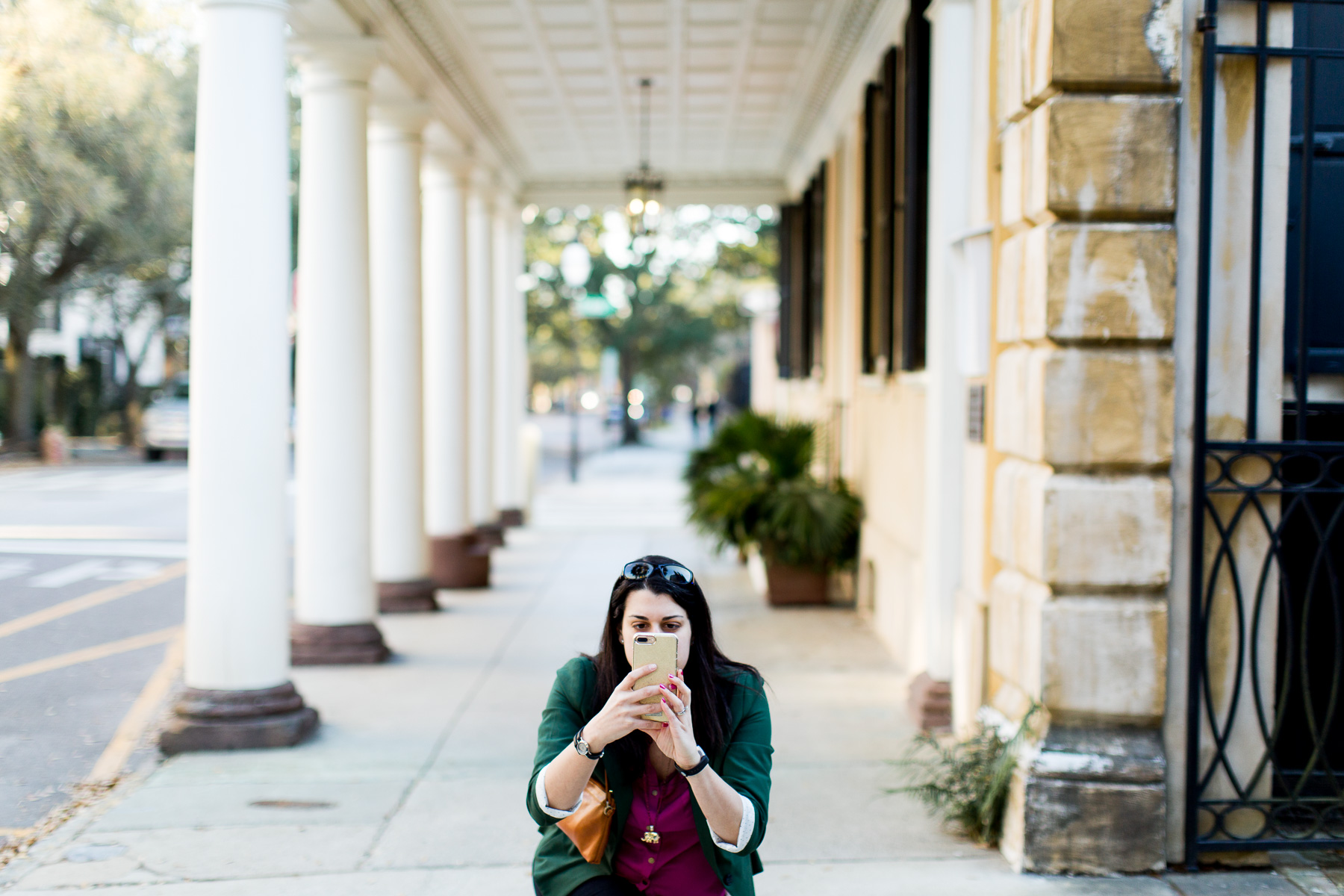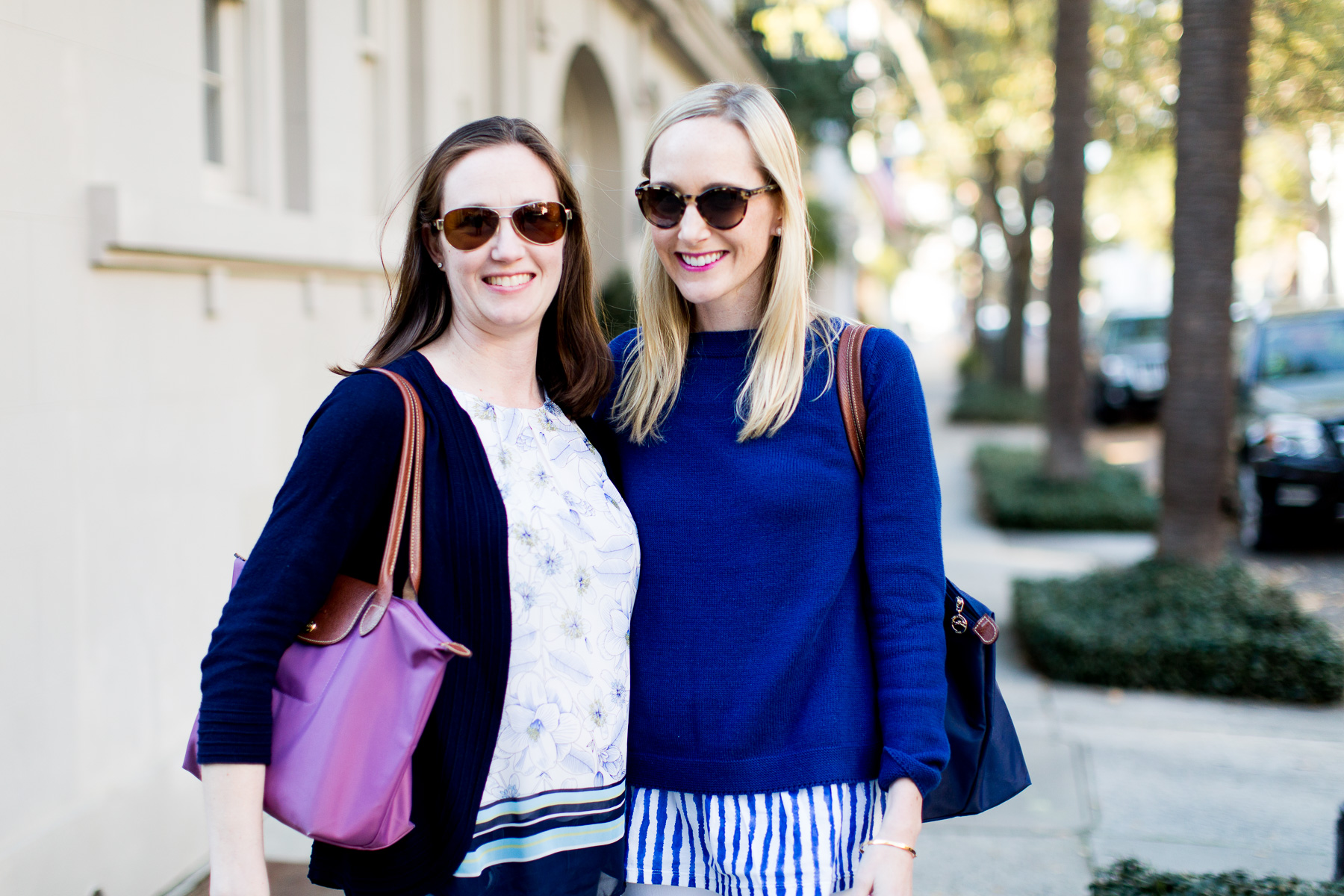 About my friends
Undoubtedly the most important part of this post: my amazing friends.
Let's start with Beth. Beth and I met on the first day of freshman year. We were living on the same floor of the same dormitory, and our fathers were both struggling to connect our computers to the internet. Somehow, word got out that my father miraculously figured it out, and a special dad friendship was formed. I distinctly remember when I realized that Beth would be a lifelong friend: it was when we had to submit our housing (and roommate) selections for sophomore year. There was no one else I wanted to room with so badly, and from there on out, we were inseparable.
My college years were a little rough. I made a lot of mistakes, was super homesick in the beginning, and was unsure of who I was and who I wanted to become. But I also learned a lot, and had SO much fun because of Beth. When I think Fairfield, I think Beth. She's one of the kindest, most selfless people I've ever met–and she's the reason I didn't transfer out my freshman year when all I wanted to do was go home. Beth is every giggle, every fun night, every heart-to-heart, and every wonderful memory. College wouldn't have been college without Beth.
Similarly, college wouldn't have been college without Tara. We met during a mission trip to Kentucky, to build and repair houses. We instantly clicked, and, likewise, I knew that Tara would be a lifelong best friend very early on. The amazing thing, too, is that I couldn't have met her at a better time. Beth was headed off to Spain for a semester abroad, and I was freaking out, haha. And you know what? Everything was just fine! I mean, yes, I missed Beth terribly and might have had a calendar countdown going on with her then-boyfriend-now-husband Matt, but Tara was a godsend. She was a year ahead of me, and she introduced me to all her friends and her upperclassman life, and I had an absolute blast with her. (So much of a blast that I made countless trips back up to Fairfield over the summer to visit her while she worked her on-campus summer job!)
Tara was (and is!) the big sister I never had. She's always looked out for me, and, just like Beth, is one of the kindest, most selfless people in my life. When she graduated, I was pretty devastated. I cried on the way home after her "Senior Week," which I kind of tagged along for. ;) (Man. College Kelly sounds like a hot mess, huh?! Haha!) Luckily, though, Tara landed a job not too far from Fairfield, and we saw each other pretty often. After I graduated, Tara was looking for a roommate in the area, and I suggested Beth, who'd be working nearby. While they didn't know each other super well, they went for it, and now my two best friends from college are best friends with each other. In fact, they ended up buying houses around the corner from each other, and their husbands and now best friends, too! It's the nicest thing. :)
Being so far away from my friends is hard. Sometimes I feel like I'm missing too much, and I want more than anything to also have a house around the corner from everyone. But when we get together, it's like nothing has changed, even though we're married and are parents or parents-to-be… and I'm so grateful for that! We've already talked about making this trip an annual thing, and I think it's a great idea. We'll go someplace different next year, but there's just nothing like having a big chunk of time together. Any suggestions?!
And Tara: congratulations. Mitch and I couldn't be happier for you and Mike, and we know you're going to be the most wonderful parents in the world. Can't wait for the babies' first playdate! Love you!
Have you been to Charleston? What did you enjoy most? And if you live there, will you adopt me? ;)
Wearing in these photos: Lilly Pulitzer Top / Rag & Bone Jeans / Tory Burch Wedges / Longchamp Tote / Salvatore Ferragamo Pumps / Lilly Pulitzer Top (Other great white Lilly tops: one, two and three) / Goyard Tote / Hudson Jeans / Moon and Lola Earrings c/o / Monica Vinader Friendship Bracelet c/o / Vineyard Vines Sweater (And love the dress version!)