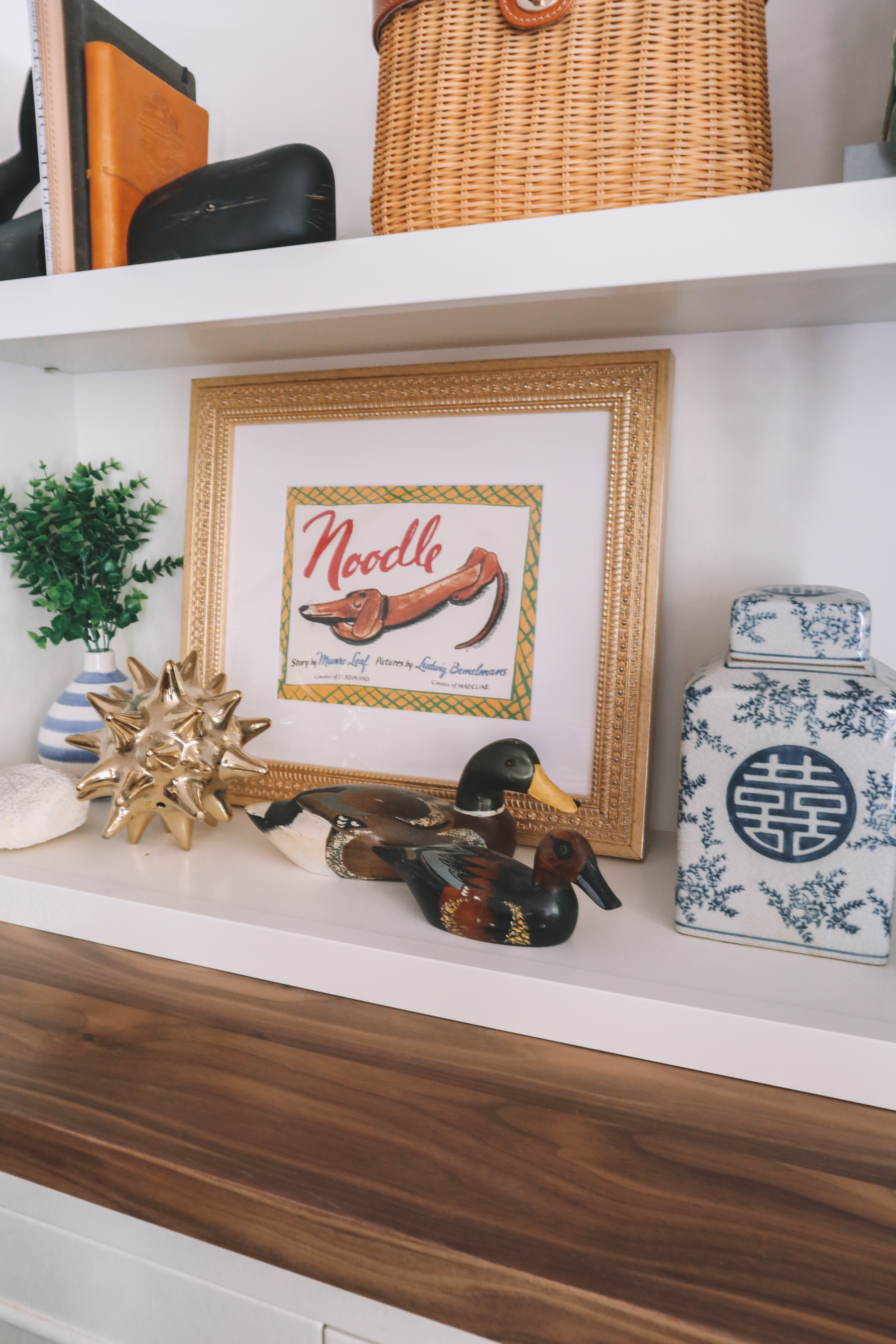 Mitch here!
It's Christmas gifting crunch time and, let's just face it, we're screwed. How exactly are we—and I'm talking about you and I—supposed to find thought-out, socially distanced, meaningful, yet not overly expensive gifts that will arrive in time?
Framebridge is how. Give a reindeer a break and frame something.

Quick ship frames: They ship the next day!
Here's the deal: I'm putting this is red because today is the LAST day you can place a *custom* Framebridge order and get it in time for Christmas. (Choose expedited shipping.) If you're reading this after December 16th, though, have no fear! Simply choose from the company's Quick Ship options instead. They literally ship the NEXT DAY, and they come in beautiful gift boxes.
I consider myself a Framebridge expert because two weeks before Christmas every year I freak out and Framebridge gifts for everyone I know. I've been doing this for years. And that's because Framebridge is the easiest and least expensive way to get anything you want framed. They make everything so easy. Without a doubt, my favorite cool non-brick-and-mortar store.
It works like this:
Go to Framebridge.com and tell them what you want to frame. If it's digital, upload it. If it's physical, they'll send you an appropriate shipping container at no extra fee. (Keep in mind that physical likely won't work for Christmas gifts as there isn't enough time. But if this is just a fun project or a gift for someone in 2021, go for it!)
Select your frame and matte. They're all good.
If you're framing a digital print, just pay and ship to wherever. You can do this in the next 10 minutes.
If you're framing something physical, Framebridge will send you a mailer. When you receive it, follow the very simple packaging instructions—the "kit" comes with everything you need, even the tape to seal the package—and drop it back in the mail.
Below I've broken out every framing idea I could come up with and I'm a little ashamed to admit how long I spent on this. But it's my #1 gift, and I hope it's helpful. (Remember: Utilize those quick ship options if you're in need of a holiday gift right now!) If you can think of anymore please leave a comment below!
Frame Your Feed: Luckily, everyone posts their favorite pictures on Instagram nowadays. Frame some special and ship!
Magazine Covers: I buy old New Yorker covers on Etsy and frame them for Kelly. Often times the eBay seller will handle packing it into the Framebridge mailers on their own. It's like I actually did something and Kelly really digs it. She says they're her favorite gifts! (Some of these are digital downloads, which would work for quick ship!)
Etsy Digital Print Downloads and Photography Downloads: Same idea! You can find anything.
Kid Art: Framing a kid's painting or whatever will alleviate the pain of throwing the rest of their art away. Win-win! (Pro tip for this month: Scan or take a photo of it and upload digitally. WAY faster.)
Diplomas: Where is your diploma? How about your degree? Hang it on the wall and never lose it again. I should really do this for a bunch of my stuff.
Stuff with Depth: I lack depth, but thankfully Framebridge doesn't. Frame those license plates, jerseys, flags, badges, tassels, sashes, ribbons and any other random stuff you can think of. A frame is like a magical gifting machine—if you frame it, it's a gift. That's just a fact.
Maps: Kelly and I took the cheapest honeymoon imaginable on Culebra Island in Puerto Rico. I am thrifty, but this trip was cheap even by my standards. In keeping with the theme of the trip, I sent Framebridge a public domain nautical map of the island as a souvenir and it still hangs in our house to this day.
Ornament: Christmas themed gifts are sort of weird, but if you're truly desperate, Framebridge has an ornament pack.
Newspaper: Of course Framebridge can frame a newspaper from an important date, but they'll also cut out the little newspaper pieces and arrange pieces of them as you like like. I'm not sure where you'd get an applicable newspaper for a gift like this, but I thought it was cool.
Plates: I used to make fun of people who decoratively displayed their plates… and then I married someone who does exactly that. No shade! I love the plates. They're all round and standing there off limits. Really great. This isn't about her plates, though; it's about all plates. Don't be mad at me.
Business Cards: My mom gave my dad the single greatest gift in history last year. She secretly collected all of his career business cards and sequentially framed them for his new office. I'm not sure if people make business cards anymore but this is just solid across the board.
Needlepoint: Thanks to Carly, Needlepoint is back on point. I'm not capable of doing things, but if I was, and I needlepointed something, I'd frame that thing right away.
Vinyl: I don't know who said "Records combine two of my favorite things: expense and inconvenience." But here's a way to make a record more expensive and even less convenient. If there was only a way to play music with your vinyl hanging on the wall…
Book Covers and Pages: Kelly sent Framebridge an old Madeline book and used the pages to decorate Emma's room. Framebridge cut out the pages per her instructions and it's just the perfect thing. No jokes here. It's really sentimental and Emma adores it. One day, Little Girl, we're going to Paris!
Quick Ship Gifts: Sorry to beat a dead horse here. But seriously. Framebridge has a specially curated page for us procrastinators with gifts that ship the next day. And if you're really in a pinch, just send them a Framebridge gift card so they can figure it out for themselves!
Happy framing!
And, as always…
Mitch. OUT!