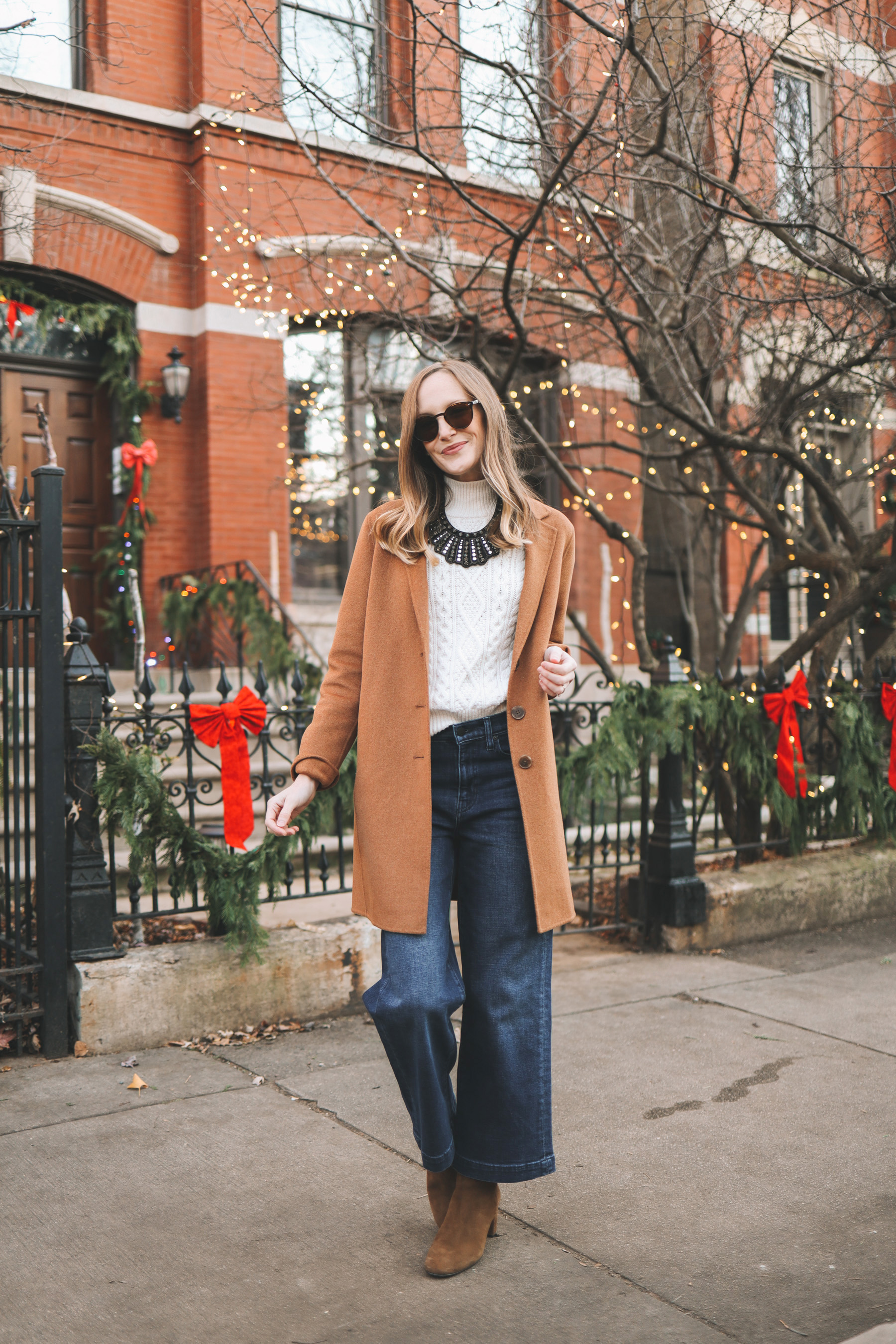 RBG Necklace, Sweater, Camel Coat and Wide-Leg Cropped Jeans (Check out the Sequin Collection from Banana, too! It's so good for the holidays.) / Boots / Girls' Faux Fur-Lined Ruffled Coats (This bow coat is a great alternative!) / Lucy's Plaid Dress and Gold Mary Janes / Emma's Play Dress (Also love this one!)
Who wore it better? (Don't answer that.)
On Instagram today, I'm incredibly honored to be wearing Banana Republic's famous Dissent Collar Necklace, reissued this year in a nod to the late Ruth Bader Ginsburg's legacy. In continued support of women's equality worldwide, the brand is donating 100 percent of the proceeds from the sale of the limited edition Notorious Necklace to the International Center for Research on Women, up to $500,000, now through 12/31.
And as someone who is raising two strong little women, I couldn't be happier to be part of this initiative—or prouder to wearing such an iconic piece that represents the fight for equality!
Please enjoy these snaps; had to put them on the blog because I just adore the girls in the necklace!
Shop the post:
RBG Necklace, Sweater, Camel Coat and Wide-Leg Cropped Jeans (Check out the Sequin Collection from Banana, too! It's so good for the holidays.) / Boots / Girls' Faux Fur-Lined Ruffled Coats (This bow coat is a great alternative!) / Lucy's Plaid Dress and Gold Mary Janes / Emma's Play Dress (Also love this one!)