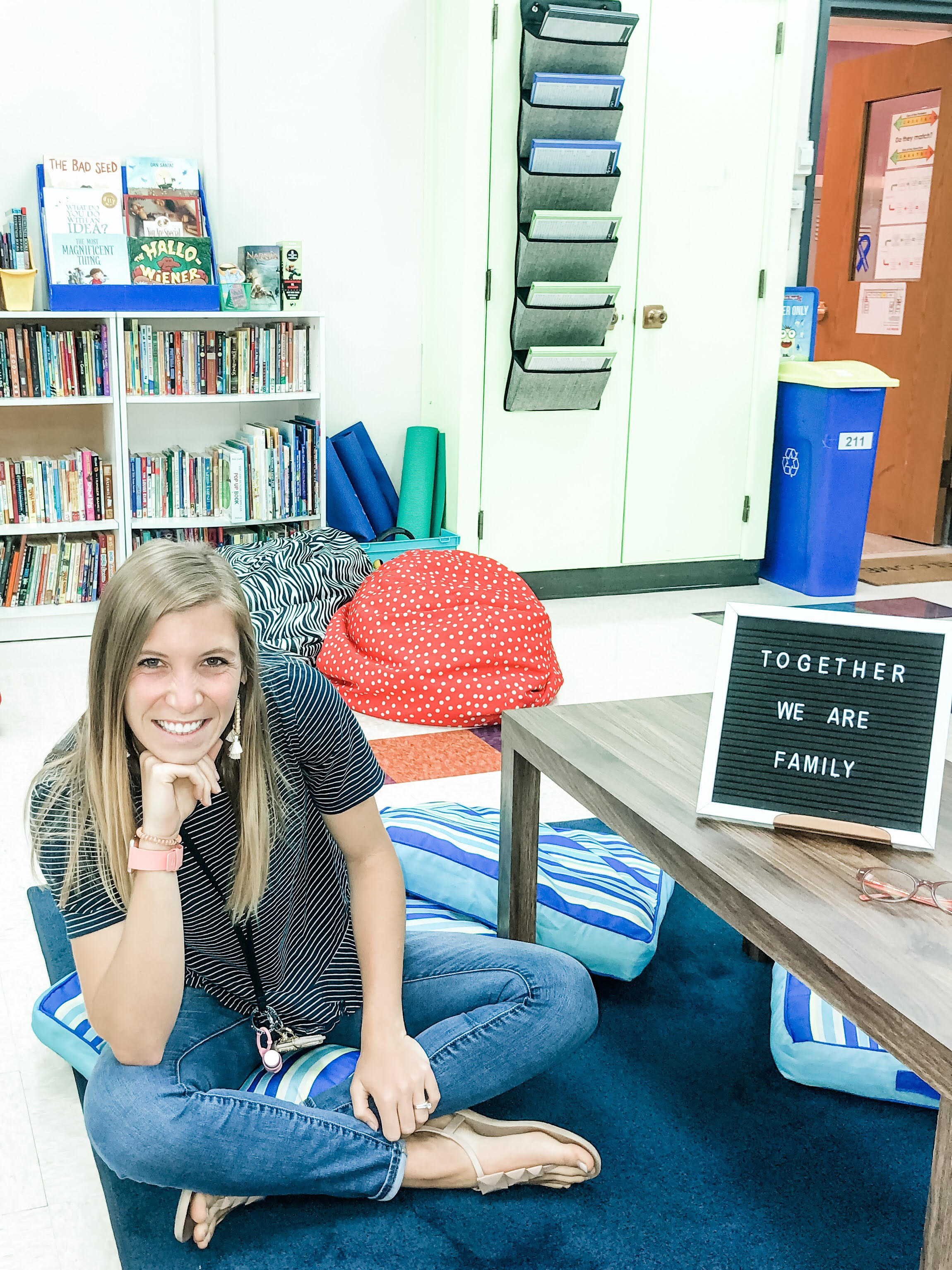 Today, I'm sharing several *amazing* teachers' classroom wish lists. Please help to #clearthelists! Above is Hannah, who teaches in Ohio. Read her inspiring story below and help fund her classroom here!
Note: I didn't want to include too many stories because I feared that some would go unread, so I'll be doing a second post with more! To be included, simply e-mail me (Kelly@kellyinthecity.com) a link to your wish list or project, a photo, and some information about what you do! Put #clearthelists in your subject line. :)
If you're new here, Mitch and I used to be teachers. Through the New York City Teaching Fellows, he taught math and I taught English for seven years at an underserved public school in the South Bronx… and it was there that we actually met! When we left New York for Chicago, I stopped teaching. But Mitch continued on, and he celebrated a decade of service in public education a few years thereafter. (So proud of him.)
We have the utmost respect for teachers. They empower our children, help them realize their potential, and instill a love of learning in them. But teaching is tough. Really tough. (Frankly, it almost destroyed me, and I clearly wasn't cut out for it!) While it's an incredibly rewarding career, it's also a grueling–and often times thankless–job. Why are there not multiple national holidays every year celebrating our educators? They shape the future of our country!
One of my biggest struggles when I was a teacher was the lack of materials.
My school was particularly corrupt, but the administration would stockpile supplies in a locked closet and hold them hostage. For what reason, I'll never know, as they largely went unused. But one time, the door was unlocked and I investigated, and the pens were so old that the ink had dried up and the sticky part of the post-it notes no longer stuck to stuff. Okay; I'll admit it. When I was in there, I smuggled out a whole lot of loose leaf which I later used to teach the five-paragraph essay. And while I'm coming clean, I might as well fess up to pretending I was part of the Teach for America organization and using their photocopier once a week to slowly reproduce 35 copies of Death of a Salesman. But it's fine, right? I'm confident that both Arthur Miller and Teach for America would have approved. ;)
Of course, there are other reasons–like budget cuts–why a teacher might not be given the materials that he or she needs to run a classroom effectively. But the bottom line is that the underfunding of public education classrooms is a pervasive problem, and teachers often resort to buying supplies on their own, even when they can't really afford to on such low salaries. (Another discussion for another day.)
Recently, though, Courtney Jones, an elementary school teacher, launched a Twitter campaign to help remedy the situation, and it went viral. According to Business Insider, #clearthelists started in a closed Facebook group but Jones encouraged the members to go public with it. And it took off. In many ways, it's sad that teachers have to turn to crowdsourcing to secure basic materials for their students. But in other ways, it's amazing. It goes without saying that it helps students, but it also draws attention to this long-ignored serious issue.
The #clearthelists movement has helped to fund countless classrooms through sites like DonorsChoose.org (which Mitch and I relied on heavily!), Amazon and GoFundMe. And today, I'm highlighting the wish lists and projects of a few very special teachers who also happen to be blog followers. ❤️
Please consider helping them. Every little bit makes a difference!
Again, I didn't want to include too many stories because I feared that some would go unread, so I'll be doing a second post with more! To be included, simply e-mail me (Kelly@kellyinthecity.com) a link to your wish list or project, a photo, and some information about what you do! Put #clearthelists in your subject line. :)
Indianapolis, Indiana
"I am incredibly excited to begin my second year of teaching! My class is full of avid readers who delve into the enlightening worlds of Young Adult Fiction and Non-Fiction Writers. Continuing to read independently outside of assigned reading will enhance their own comprehension and allow them to find connections amongst writers and books worldwide. If you have any other questions about how to donate to this list to inspire these amazing students, please do not hesitate to ask!"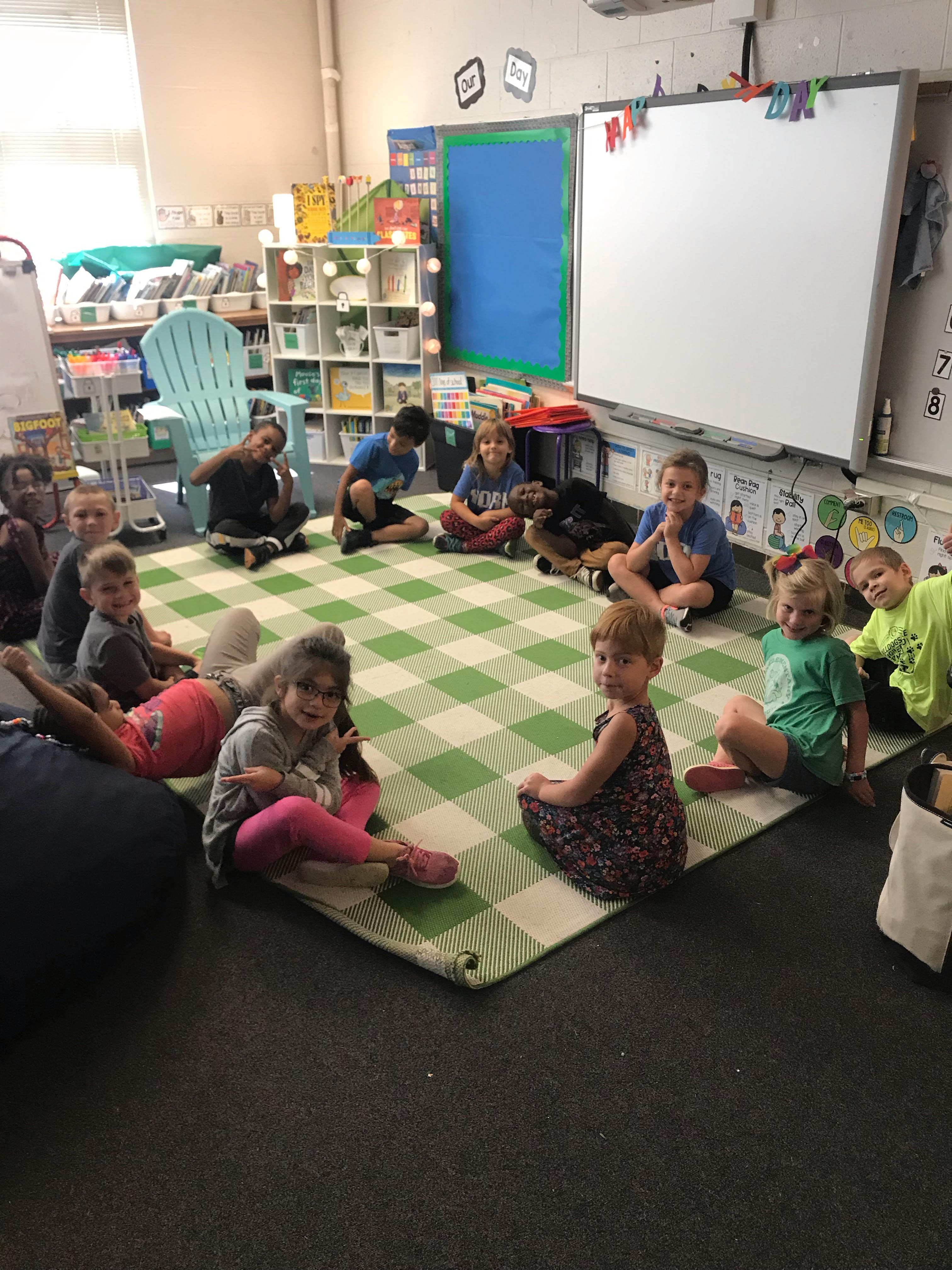 Raleigh, North Carolina
"I am a First Grade Teacher at York Elementary, a Title 1 STEM school in Raleigh, North Carolina. I am reaching out because I need help clearing my list. I spent hundreds of my own money this year, at last adding flexible seating to my classroom to accommodate the many different learning styles I have present. I have also purchased many diverse picture books to reflect the numerous cultures, socioeconomic statuses, and beliefs that represent my students. I am still searching for donors to help me reach my goal of adding a few more flexible seating options and diverse books to my classroom, though. The stools I purchased just a few weeks ago are already bending and cracking, and I have quickly realized I need 'wobble stools' because my students need to be able to move while working. This is a top priority for me. I would appreciate any help!"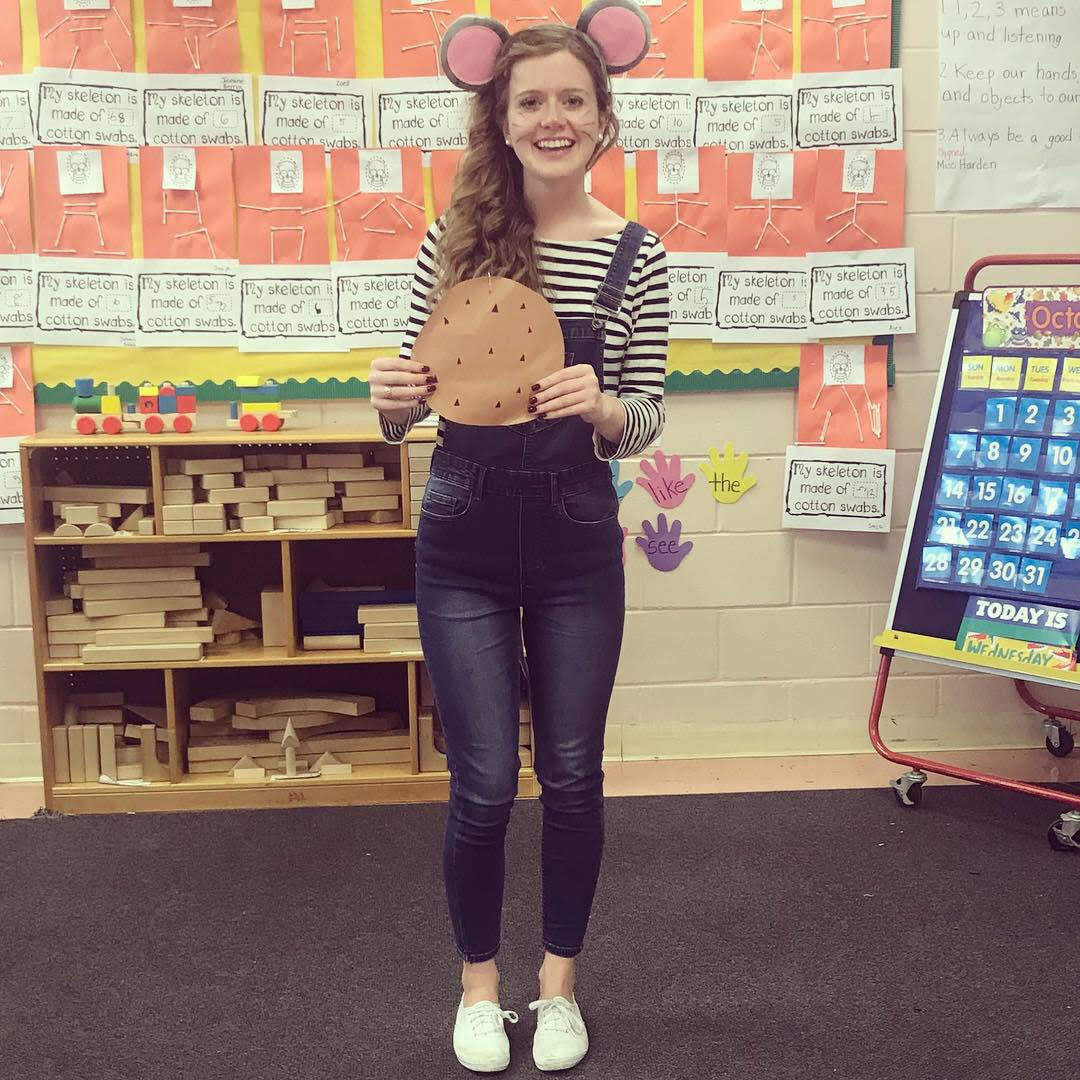 "I am getting ready for a brand new school year and a brand new grade PRE-K! My district is transitioning into full day pre-K and I am so, SO excited to be on board! More than half of my students are from low-income households and I want to give them the home-away-from-home they deserve!"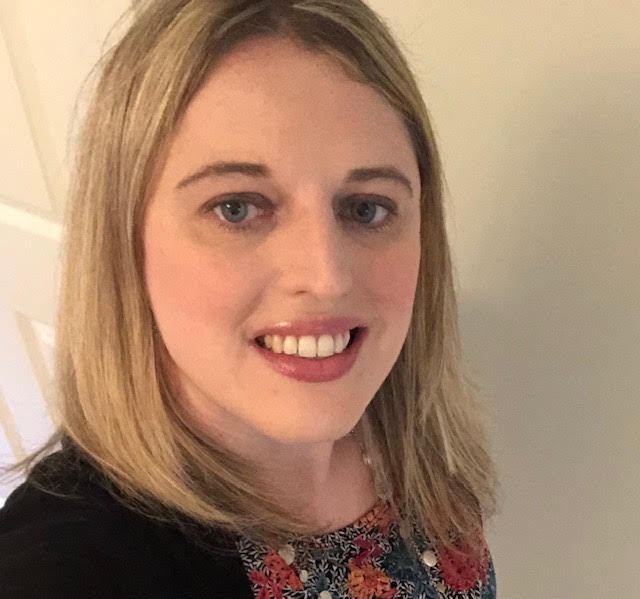 Massachusetts
"I'm a special education teacher in Massachusetts and I am working in a new district this year. Some of the items on the list have been purchased already, but what's remaining are items that will help when my students do projects or when I have to make visuals for them. They thrive on visuals, so these items are crucial to our classroom. Thank you!"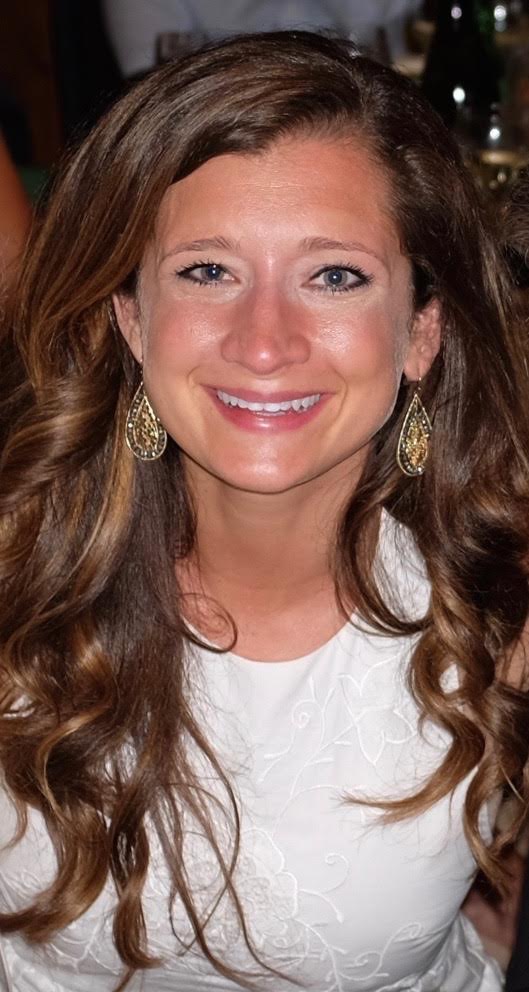 Chicago, Illinois
"I teach at a K-8 Chicago Public School. I'm the 7th and 8th grade ELA teacher there. This is only my second year, but this year will be my 6th year teaching and ninth year working in education. I spent three years working for an educational technology company, but I missed the classroom and went back to teach last year. I run a workshop model in my room, which means I focus on individualizing book choices and writing choices for each student. Students spend time reading and writing every day, and I conference with students 1:1 or in small groups (we have flexibility seating which helps with this a lot!). I try to limit my direct instruction to a mini-lesson of 12 minutes, so most of the class can be student-directed through their reading and feedback/support of one another. This helps me get to know each of my students as people and learners!
We're a very special "Small School with Big Dreams." (Our Motto!) Students are empathetic and accepting of one another, as we have about 50% of our students come from our neighborhood and 50% come from all over the city. It makes for a rich learning experiences for everyone! Last year, we sent our 8th graders to selective enrollment high schools, traditional public schools and private schools all over the city; many of them received scholarships. Thank you for considering supporting my students!"
Help Mary Ellen clear her list on Amazon or fund her Donors Choose project!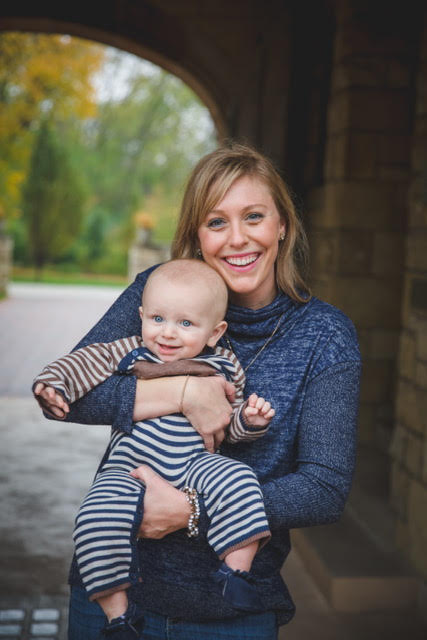 Normal, Illinois
I teach second grade at a Title I school in Normal, Illinois. My students come to school with so much baggage from things going on at home, and over the past few years, we've made a big shift to include social emotional learning in our day. There are many supplies on my wishlist that would help to support this.
I can't tell you how amazing it would be for me to get some things funded for my classroom. I have two little ones at home, so I always feel guilty spending a lot on my classroom. Thank you!"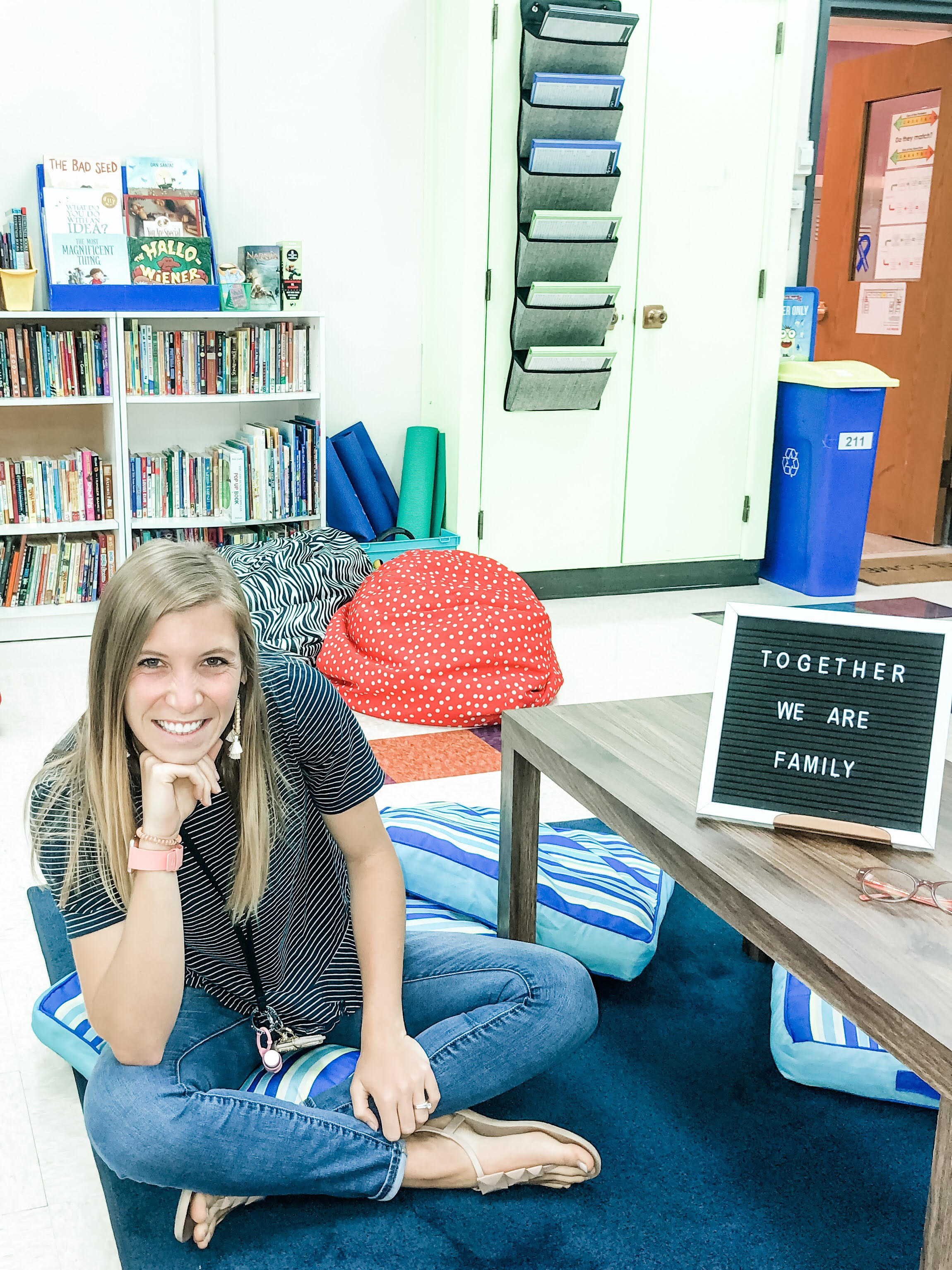 Ohio
"I've got a bit of a fun teaching situation. I'm an Ohio teacher, and I teach my middle school's Emotional Disturbance Unit… yep! Grades 6-8, mostly boys, maximum of 8 students with me (and yep, last year I ended up with over max!). Students are in my room with me because in the past they have proven themselves to be violent, explosive, defiant, and a danger to themselves or others. But it's not what you think… this kids have the BIGGEST hearts, and are some of the sweetest kids you'll ever meet. It just takes a lot of time, trust, and relationship building. My students are with me all day, and my job (on top of actually teaching subjects lol) is to get my students to a place where they are socially, emotionally, and behaviorally ready to leave my room and enter general classes!
The area I teach in is high-poverty, and high levels of severe trauma and traumatic living situations. When our students come to school, many are getting their only meals for the days. We are a safe place for many. But because of this, we don't get too many things bought or provided for us! Which is fine, I love the kids so I'll do whatever. Right now I'm using my personal laptop, personal iPad, and just about everything in my room is personally purchased. Thank you!"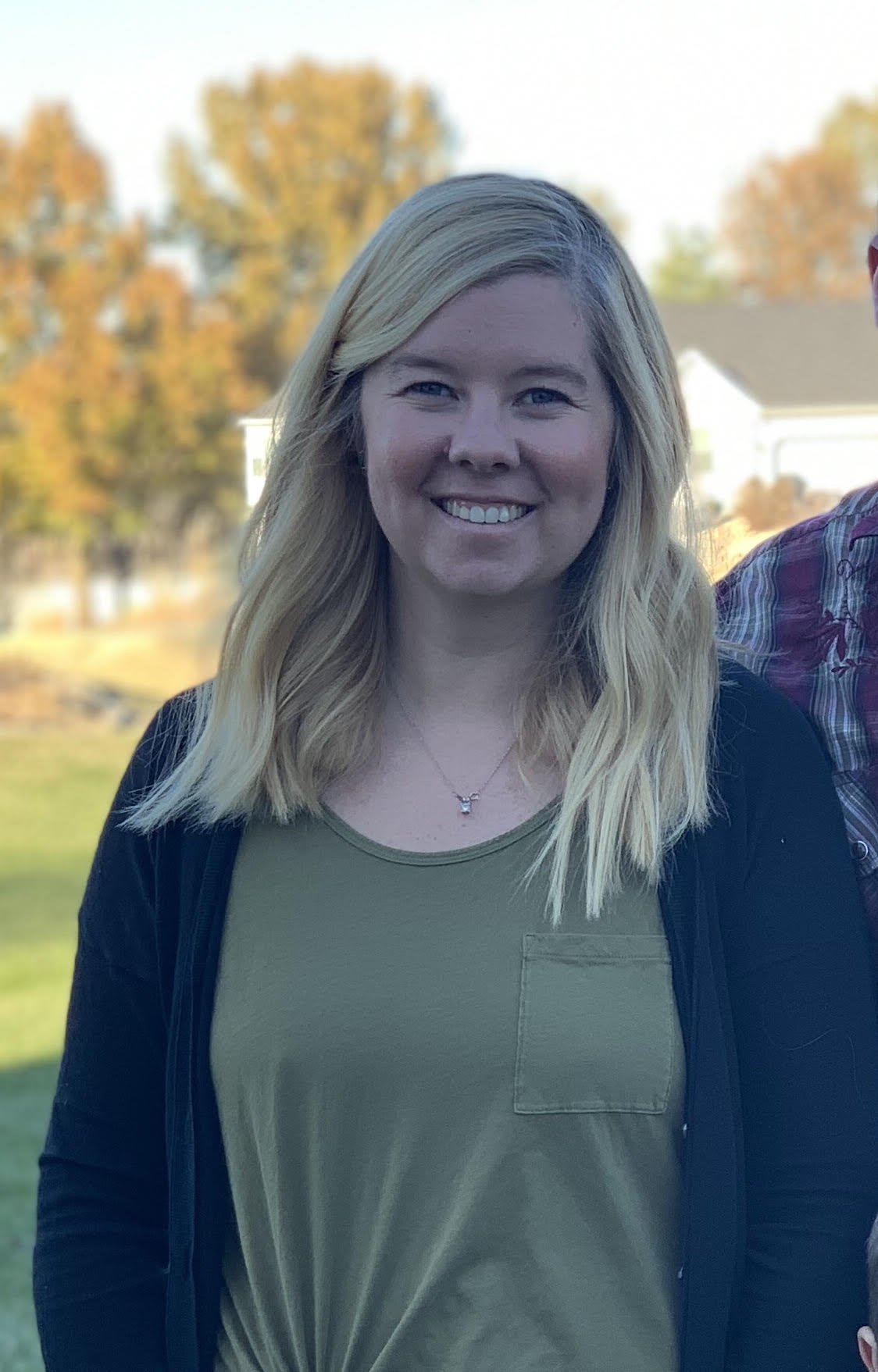 Webster Groves, Missouri
"My school is located in Webster Groves, Missouri, which is a suburb right outside the city of St. Louis. My district and my personal goal is to make all feel welcome when entering my classroom, especially my students who feel like they aren't always heard.  To help be an ally, I strive to include as many inclusive books as possible into my classroom library. Diversity and acceptance is my goal. This is my 14th year of teacher (gah! I don't feel that old!) Thank you so much!"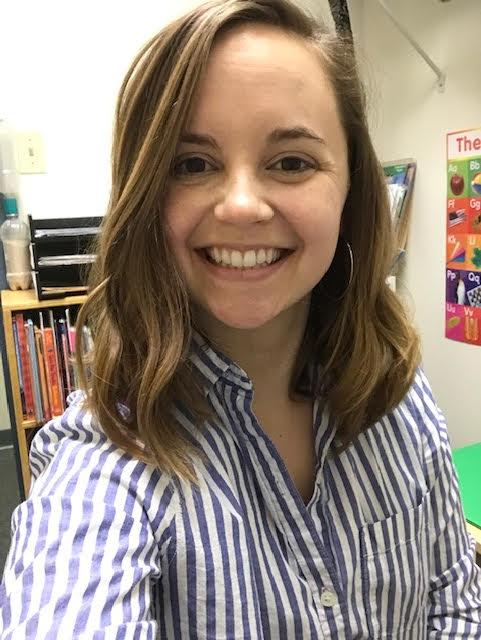 "I am a speech language pathologist and I work in a special education preschool. I work with students who primarily are hearing impaired. This means they either wear heating aids, cochlear implants or are Deaf and utilize sign language. I work with an amazing teacher of the deaf and we run a classroom together. I absolutely love what I do. Any help to clear our classroom list would be amazing!"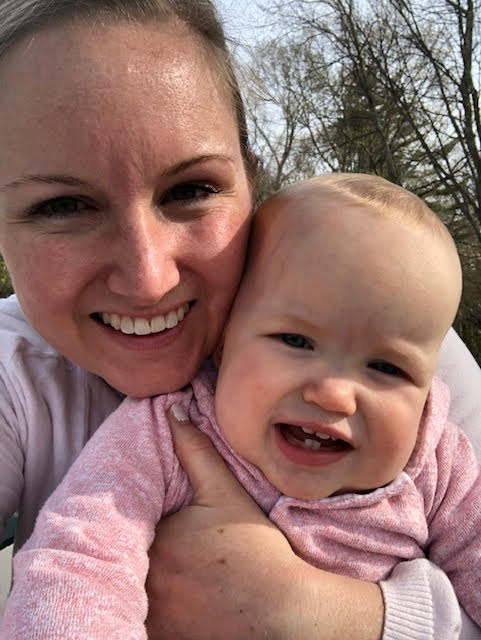 "I'm going into my 7th year teaching Inclusion Kindergarten! I'm really looking forward to meeting my class for this year (in two weeks!!). I have a few students on my caseload who have been diagnosed with ADHD – and unfortunately not much space to allow their bodies to move.
In 2015, our school's roof collapsed during February break. (No one was there!) When they packed up my room they moved it to the first floor, and the pipe burst and flooded the first floor – can't make this up! This meant that the majority of my classroom materials were lost. As you know, most of the materials in classrooms are purchased from teachers' own pockets!
We are now in a former high school turned middle school which is not exactly appropriate for our students. We will have our largest class size yet this year – 27 and possibly more.
Please consider checking out my Amazon wish list to help us out as we prepare for our new school year!"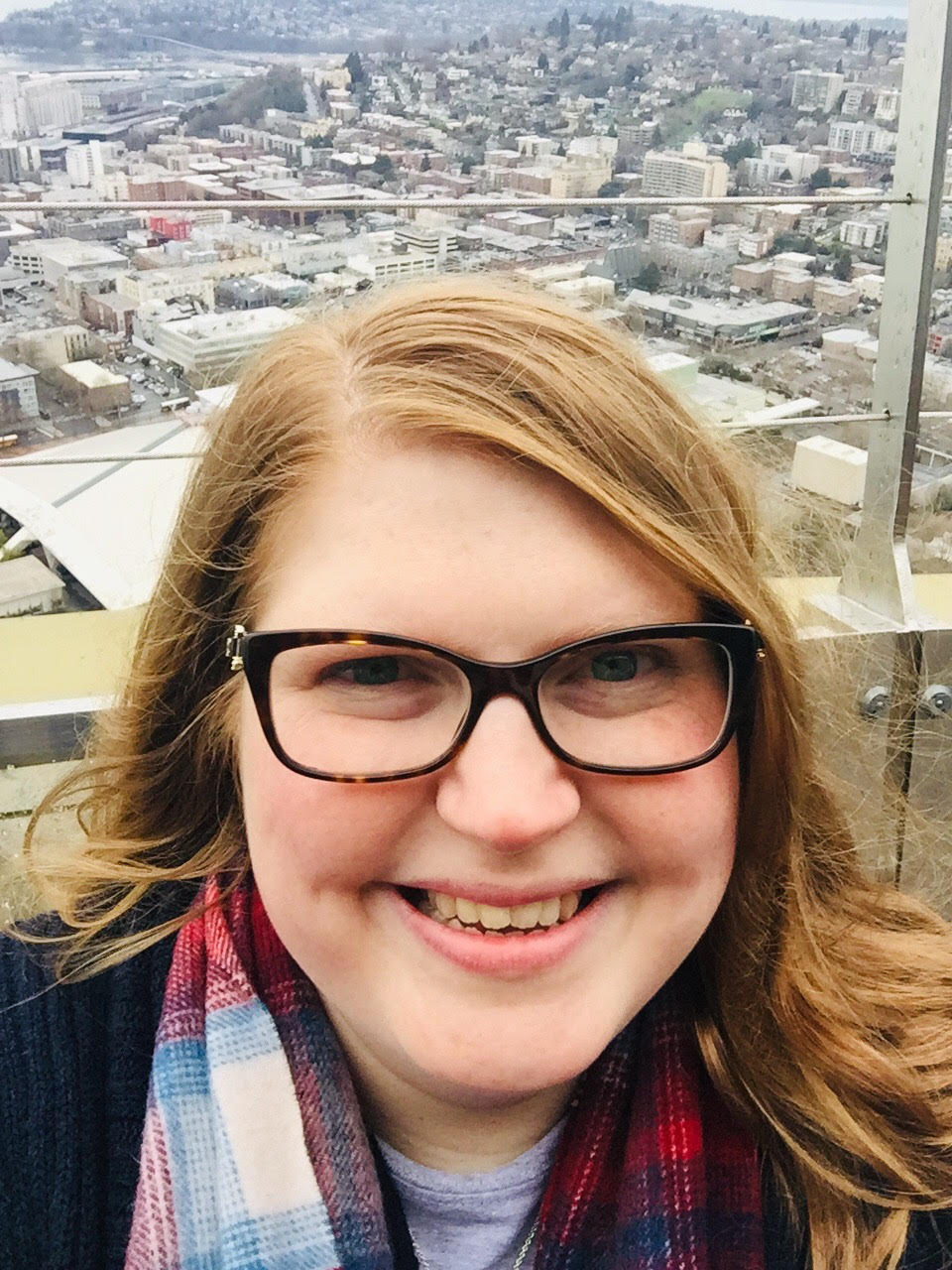 Richmond, Virginia
"I'm an English as a Second Language teacher at Broad Rock Elementary School in Richmond, VA.  I work mainly with 1st graders and I have 60 amazing students. Most of my students are from Honduras, Guatemala, and El Salvador so they speak primarily Spanish. My hope is that my students will be fully bilingual so I'm working on building a bilingual classroom library in addition to all the normal supplies teachers need. Thank you!"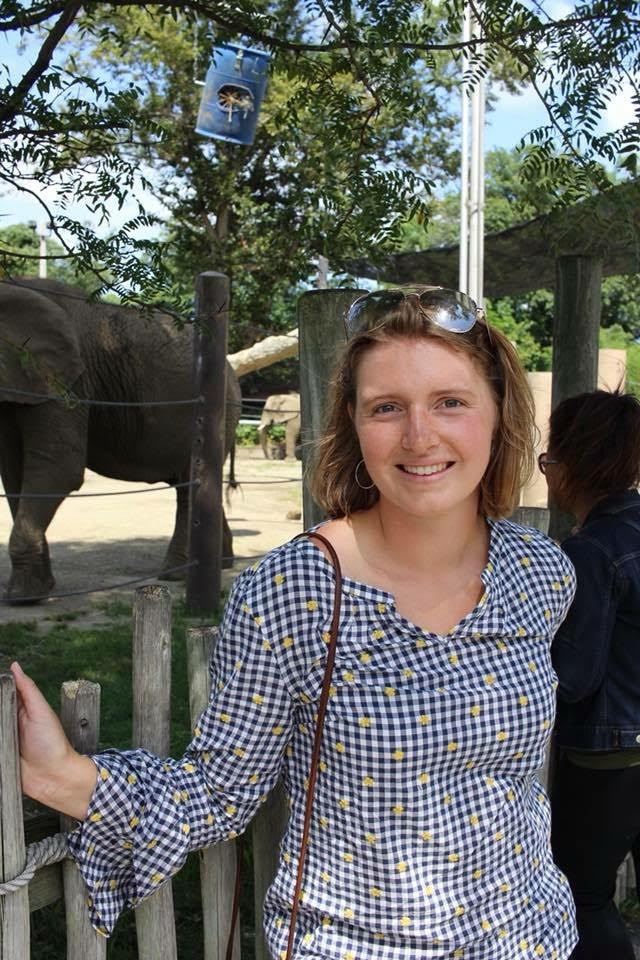 Newport, Rhode Island
"I teach fifth grade science in Newport, Rhode Island. At 23, I'm often mistaken for the eighth graders in our building!
Our school has a high transient population as well as a high English Language Leaner population. We also service many students with specific behavioral and learning needs. Newport is a beautiful area and many are surprised to hear that our school district is considered urban and that our school qualifies as Title I. 85% of our students receive free and reduced lunch and we rely heavily on community outreach and support to get our kiddos what they need.
I'm hoping to continue building an inclusive, safe, productive classroom for the 80+ little scientists who will be under my care starting next week, and having the necessities covered really allows us to branch out and use personal funding for more hands on STEM projects throughout the year.
If donors use the code LIFTOFF then Donors Choice will double all contributions up to $50! Thank you!"
Help Caitlin fund her project!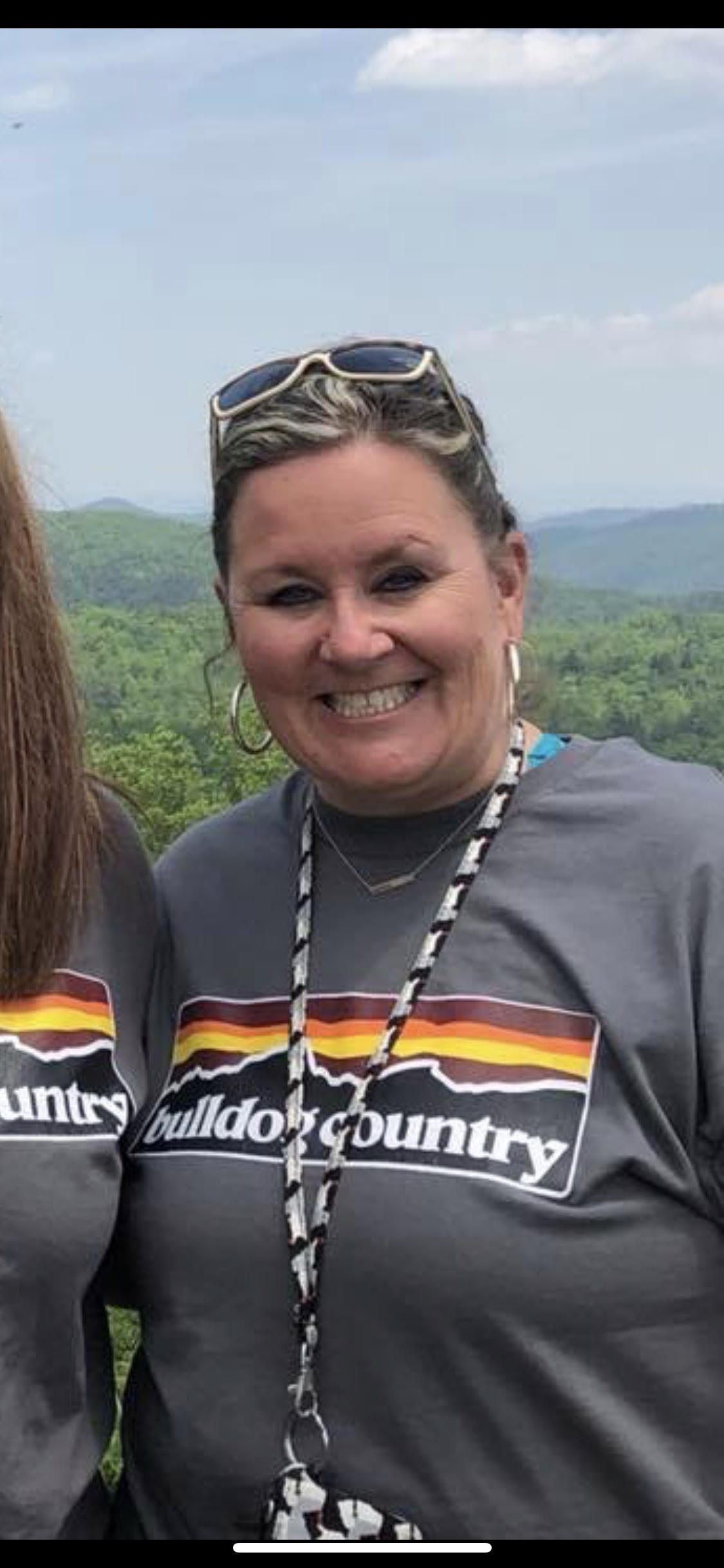 "Hi! I am reaching out to share a teacher who means very much to me- Mrs. Theresa Fox! She has done so much for me and I would love to give back to her. Thank you!" -Olivia Noles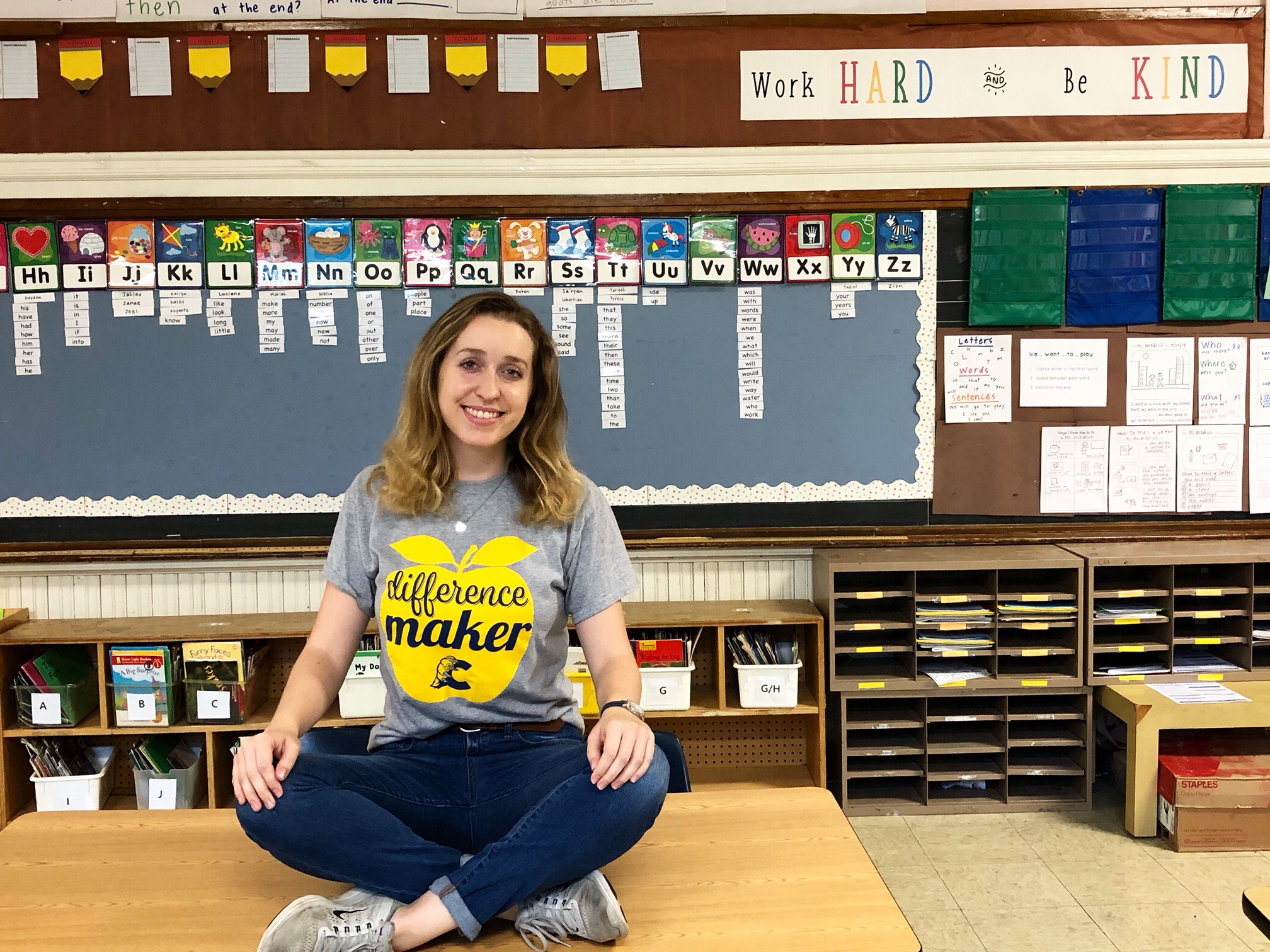 Chicago, Illinois
"This year, I am teaching 1st grade in the western suburbs. My student population is ethnically diverse and mostly low-income, with a number of English Language Learners in my class. I taught 1st grade the last two years in Chicago Public (and kindergarten in Waukegan for one year prior to that) and have loved this age group not only because of how fun & sweet they can be, but also because I enjoy the challenge of helping kids meet 1st grade's expectation of 6 levels of reading growth! I have my masters in Reading Ed and though someday I may take on a role as a reading specialist, for now I'm content to use what I know and learn more about quality reading instruction in the classroom.
Aside from a couple basics, I'd love to start trying out some flexible seating and I want to expand my classroom library to help mirror the diversity of my students!
Thank you!"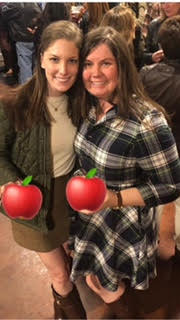 West Philadelphia, Pennsylvania
"I am the Literacy Coach at Lea Elementary, a Title 1 school in West Philadelphia. I provide coaching and professional development for the fifteen K-5 teachers there. I am setting up my office as a space for teachers to come together to plan lessons/units, create lesson materials such as anchor charts, and a comfy place for learning! Anything you can do to help us create an inviting environment for our teachers, so they can in turn provide high quality lessons for our students would be greatly appreciated!"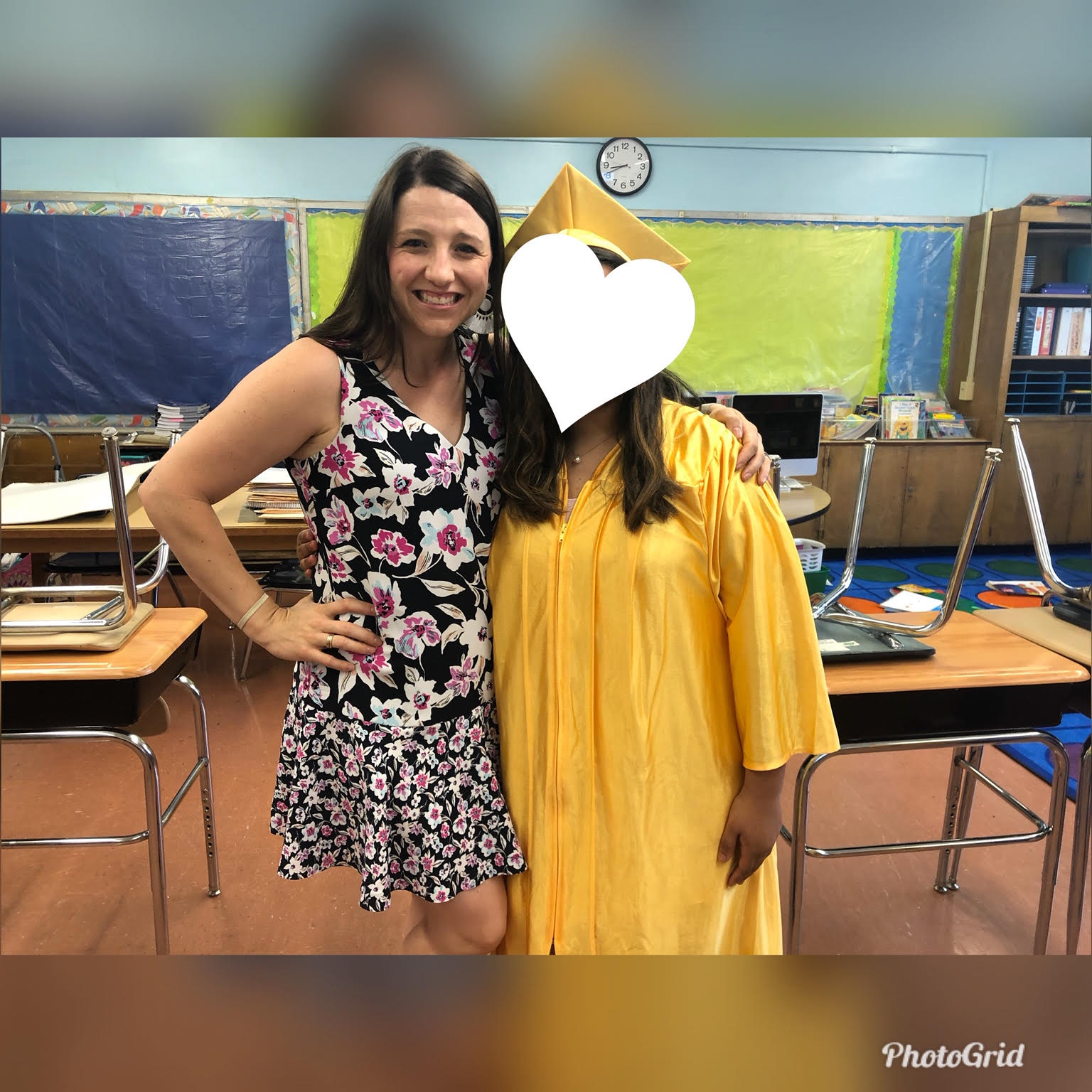 New York, New York
"I am a speech teacher for New York City Department of Education. I work for a title 1, K-8 school in the Lower East Side. I primarily serve 7th and 8th grade special education students with expressive and receptive language and cognition deficits.
Teachers spend their own money on supplies, resources and even food for our kids. NYC is expensive so any help is appreciated!"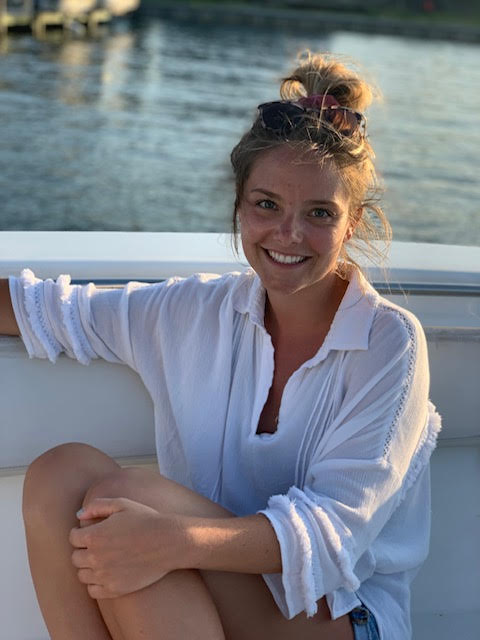 Edgewater, New Jersey
"I teach in Edgewater, New Jersey. I teach 1st grade; I am going into my fourth year of teaching but this is my first year in 4th grade. I also am transitioning from Charter School to Public Schools this year so I am starting my classroom from scratch. One thing I love about my school is that I can see the George Washington Bridge from my classroom! I have mostly ESL students so I am eager to get as many resources as possible to make my students comfortable learning."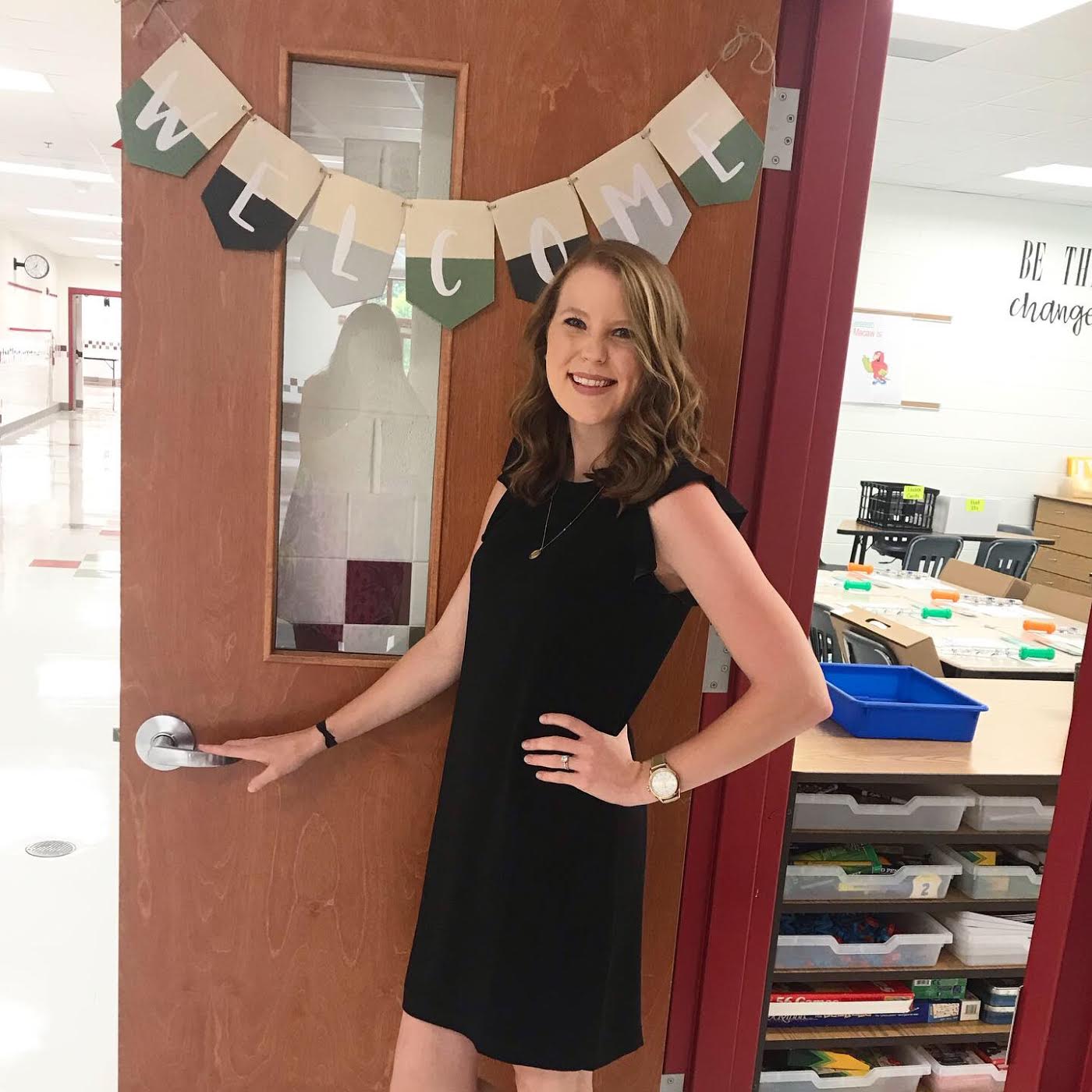 Virginia
"I'm a third grade teacher in Virginia looking for STEM bin materials, fun seating options, and new books for our classroom library. Thank you!"
Help Kassandra clear her list!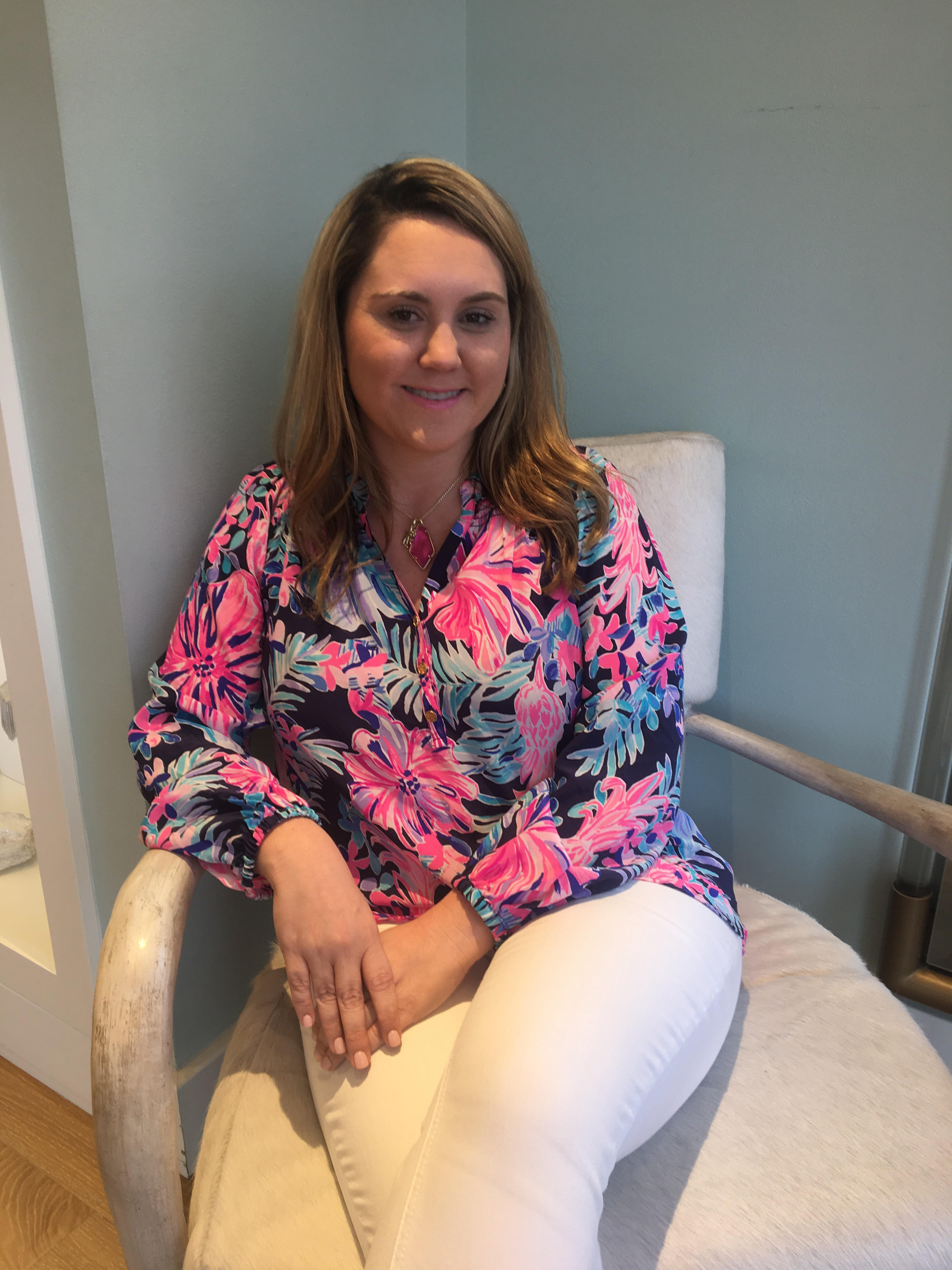 "I am Speech Language Pathologist at an elementary school where we have 8 units of special needs students from PK-5th grade. Many of these students are nonverbal and need a alternative form of communication. This is in addition to general education students. Thank you!"
Chicago, Illinois
"I will be a first year teacher in a first grade classroom on the South Side of Chicago. My school is 87% low income, but a Level 1 (best rating in CPS) school! Sadly, there are many inequities in our district, and schools on the North Side often get many more resources than schools like mine on the South Side. Unfortunately, many parents of my students can't afford to buy school supplies for their students. I want my students to have all the resources they deserve, but I've already spent too much of my own money. Thank you so much!"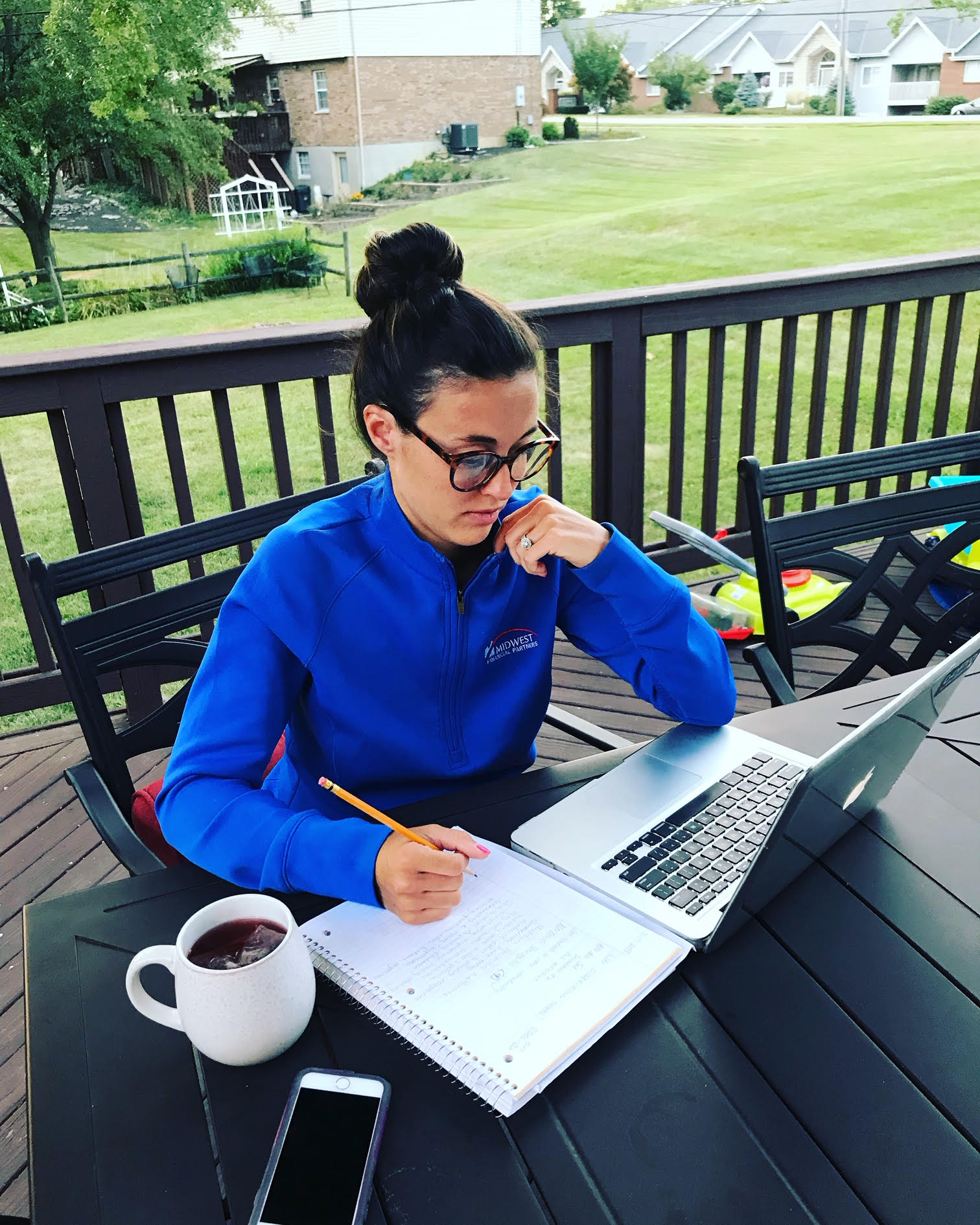 Kentucky
"I am a first-year teacher at 29 years old. After my first son was born, I decided I wanted to make a career change from Finance to Education. My husband and I are drowning in student loan debt and have had to make many sacrifices to put me through graduate school for my initial teaching certification. I am almost done with my MAT program done online through The University of the Cumberlands!
I was recently hired as a first grade teacher in a Title 1 district in Kentucky in a classroom that was used once for ISS, not for Firsties. I am in need of absolutely EVERYTHING. I don't even have a Kidney table, rugs, book cases, or a wall clock! I've already paid a couple hundred dollars out of pocket and still need so much more.
School this year will be starting after Labor Day due to a water main break that flooded the first floor of our sister school.
The schools in our district have a population of students whose families are extremely poor and I expect my students will have gone through more in their six years than I could even imagine in my 29. My role as a teacher will include additional "hats" like mother-figure, psychologist, friend, etc. I believe over 30% of the students are considered homeless.
I envision my classroom to be bright and welcoming, a safe haven for my students, a consistent routine where they feel loved and noticed. These kids deserve the finest education complete with all of the materials and class decor that help make the atmosphere a healthy learning environment.
Thank you!"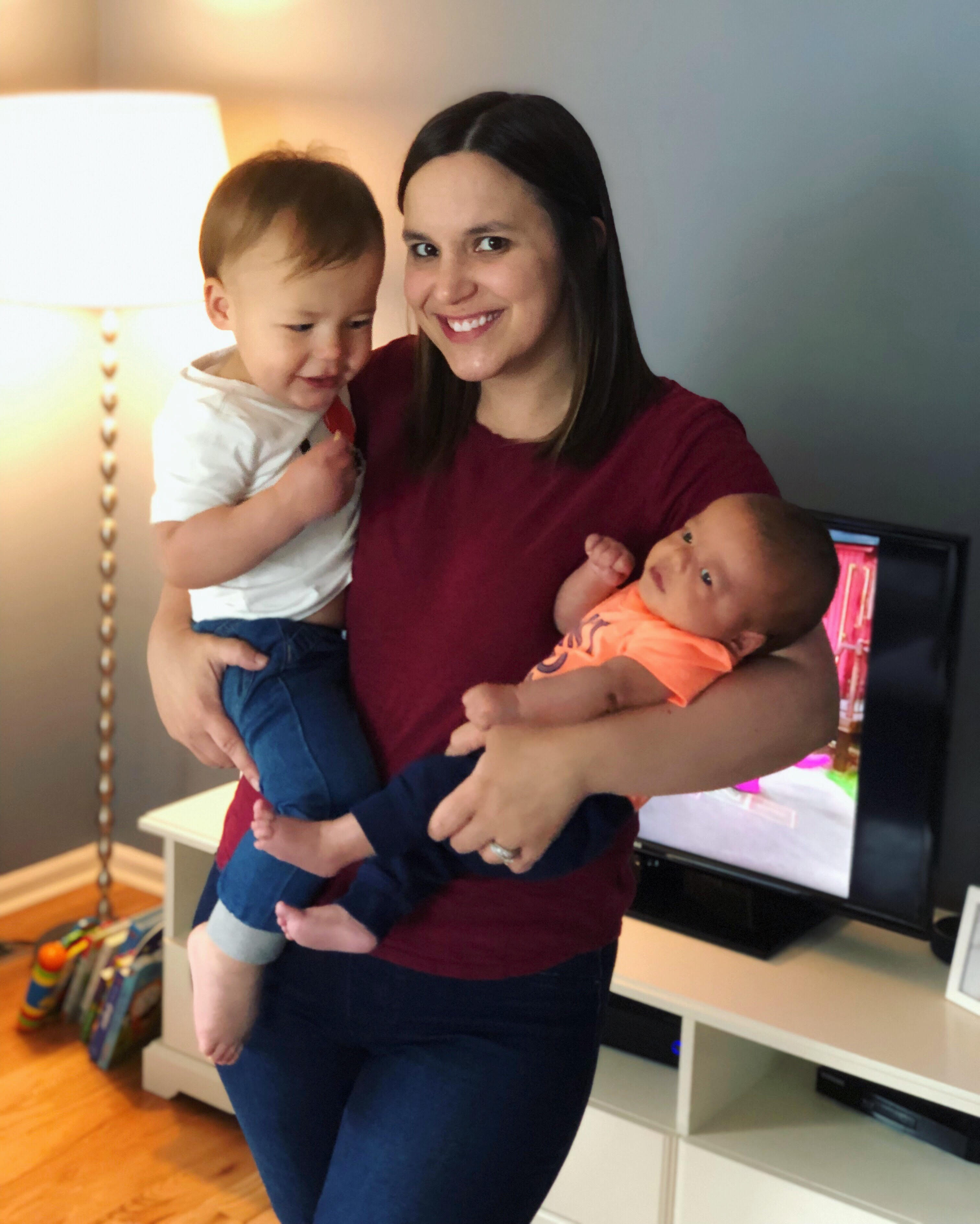 "This is my fourth year teaching! I taught second grade for the past three years and am about to begin my first year in first grade. I teach at a Title 1 school in the Chichester School District in Pennsylvania. Marcus Hook is a very low socioeconomic area and a lot of our students have unsteady home-lives or have dealt with trauma. We also have a very high learning-support population. We offer 100% free breakfast and lunch to our students.
I love working where I do. You have to be passionate about making a difference in children's lives to work at Marcus Hook. When behaviors are high, I remind myself that I may be the only smile, hug, or positive words these students have heard all day. This year our school is focused on creating literacy rich environments and each classroom is establishing a reading book designed foster a love of reading in our students.
Thank you!"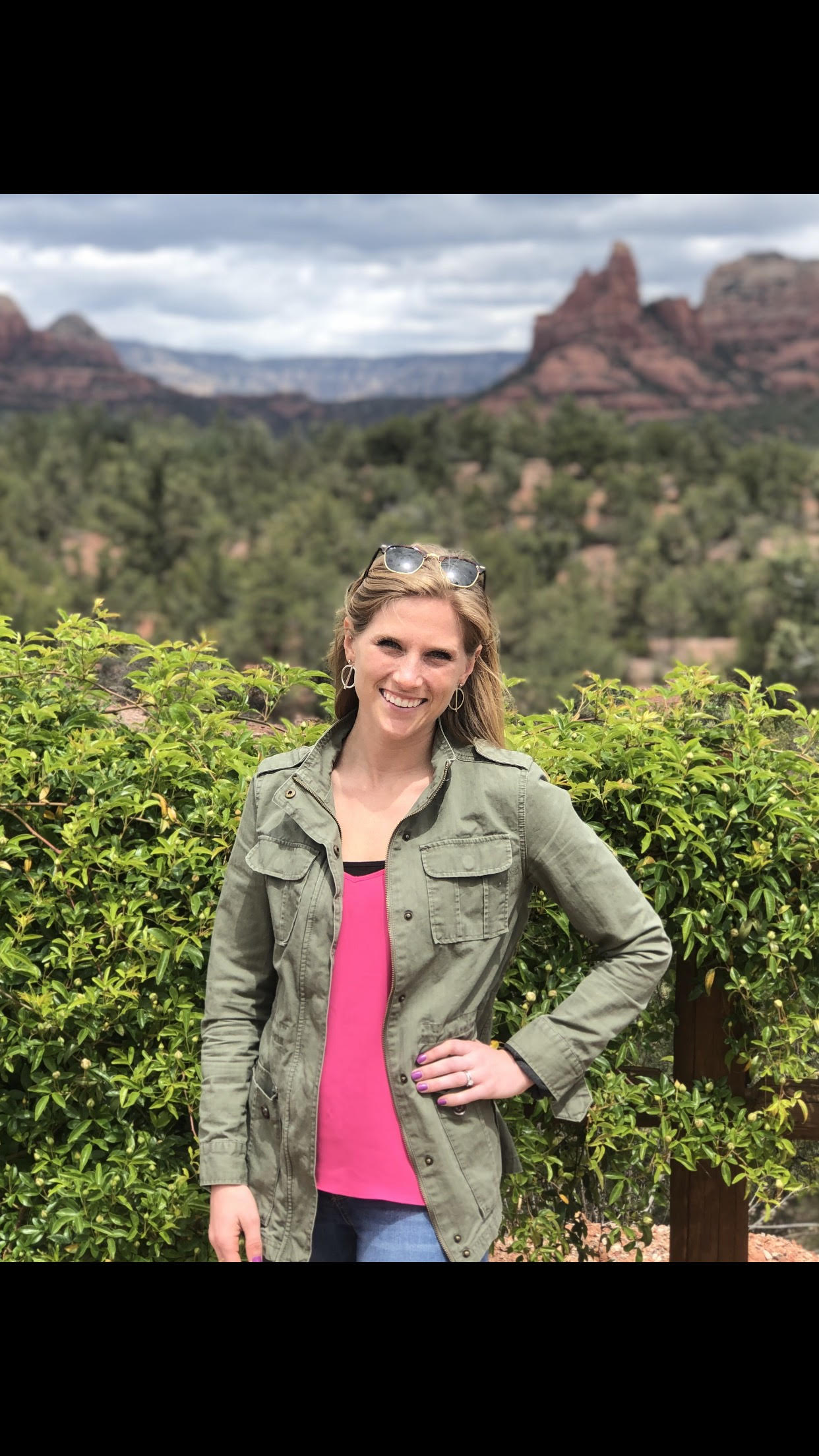 Upstate New York
"I am a kindergarten special education teacher in a Title One school in upstate New York! I absolutely love it; just wish I could get some more things to help my kiddos be more successful!"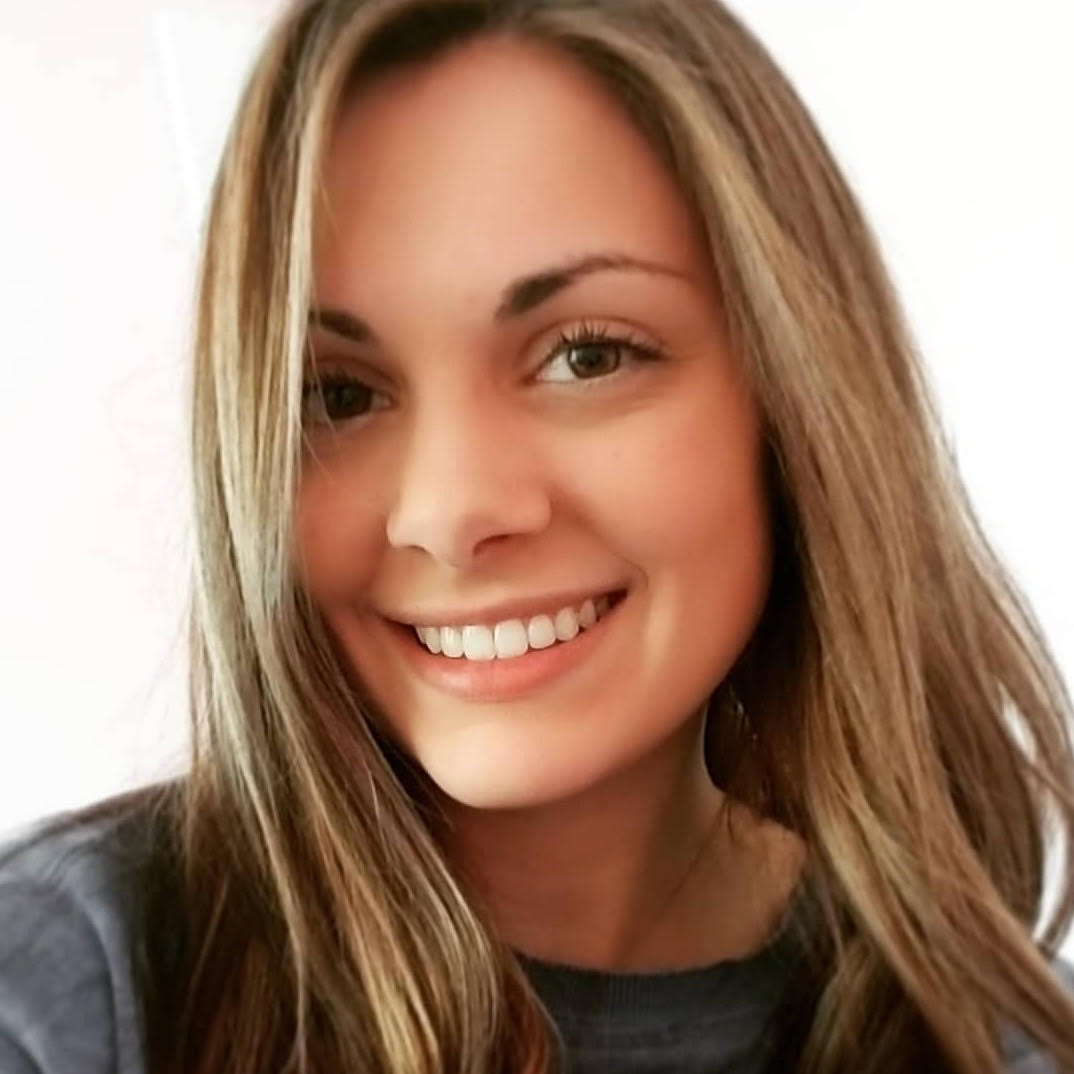 Upstate New York
Speech Pathologist
Chicago, Illinois
"I'm an 8th grade ELA and Social Studies teacher at a CPS school in Lakeview. My students come from all over the city (and world, actually), and we are working to create a classroom that not only promotes the English Language Arts, but one that helps students become the best people they can be. This year, one of my big initiatives is organization, and how can I teach them to be organized if my room doesn't have the right supplies to model that?
Thank you, and cheers to school starting!"
Help Clarkie fund her project!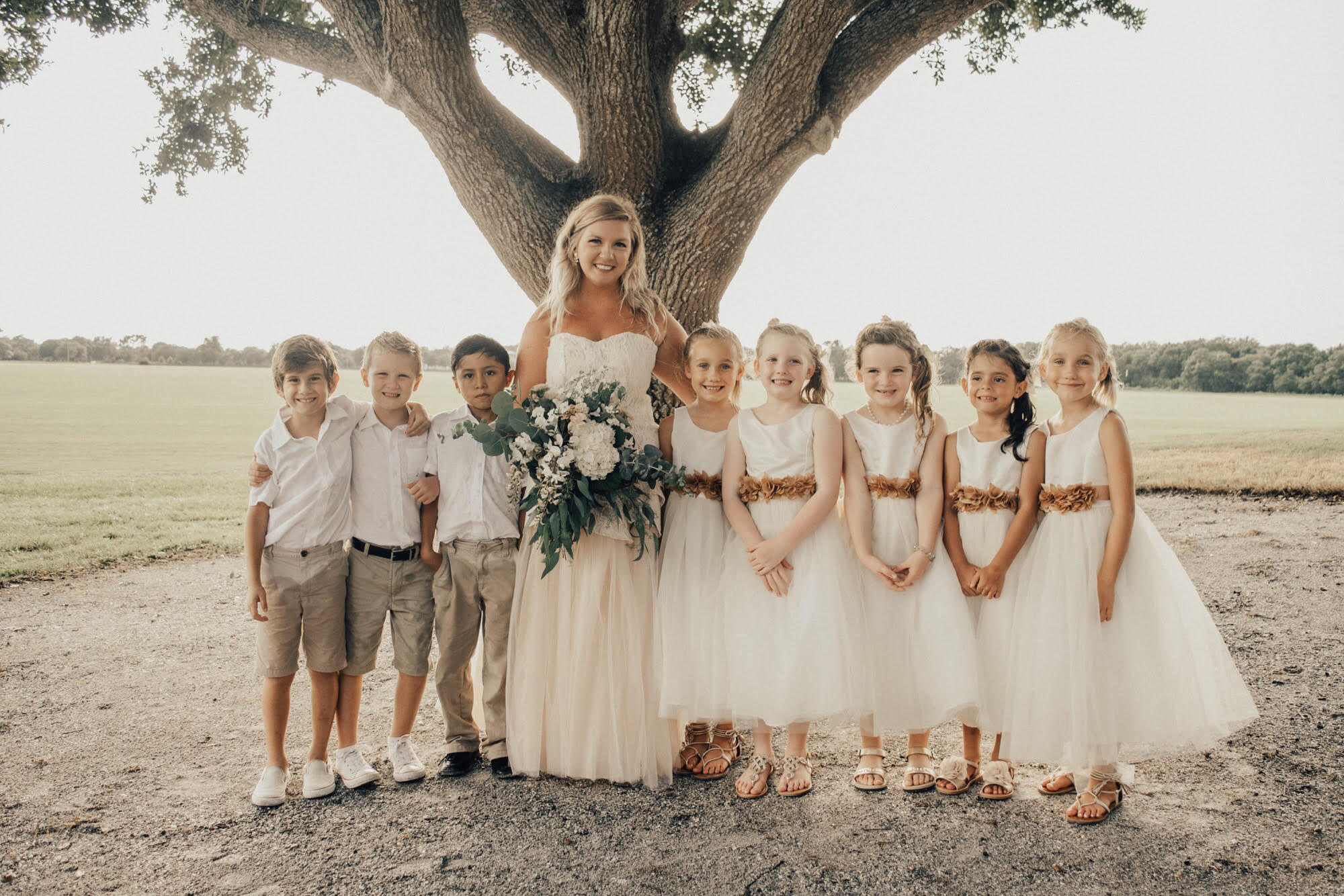 Sarasota, Florida
"My name is Jessica, and I teach kindergarten at a tiny private school in Florida called The Classical Academy of Sarasota. We are prek3-12th grade. We are a super patriotic school with a back-to-basics approach, using zero technology and creating everything by hand from a blank slate. (No worksheets, no modern textbooks, we use primary sources and original documents, etc.) I taught kindergarten my first year but then moved to first for several years. I have such a bond with my kindergarteners, my first class was actually in my wedding and their moms were my bridal party!
So this year I am back in kindergarten, and starting from scratch with my entire class library and all of my resources since I passed them along to colleagues. What I've filled my Amazon wish list with are books; beautifully illustrated books that would be the basis of what I'll teach from each day. We do lots of re-enacting and memory work songs, and we tell history as a story instead of just a list of facts and dates. What we do in class is so special each day; we work with next to nothing and the kids are so grateful for just a piece of paper and some crayons to draw Abraham Lincoln or a hand-drawn map on! So "stuff" isn't big on our list, but rather books to fill their little minds and hearts. "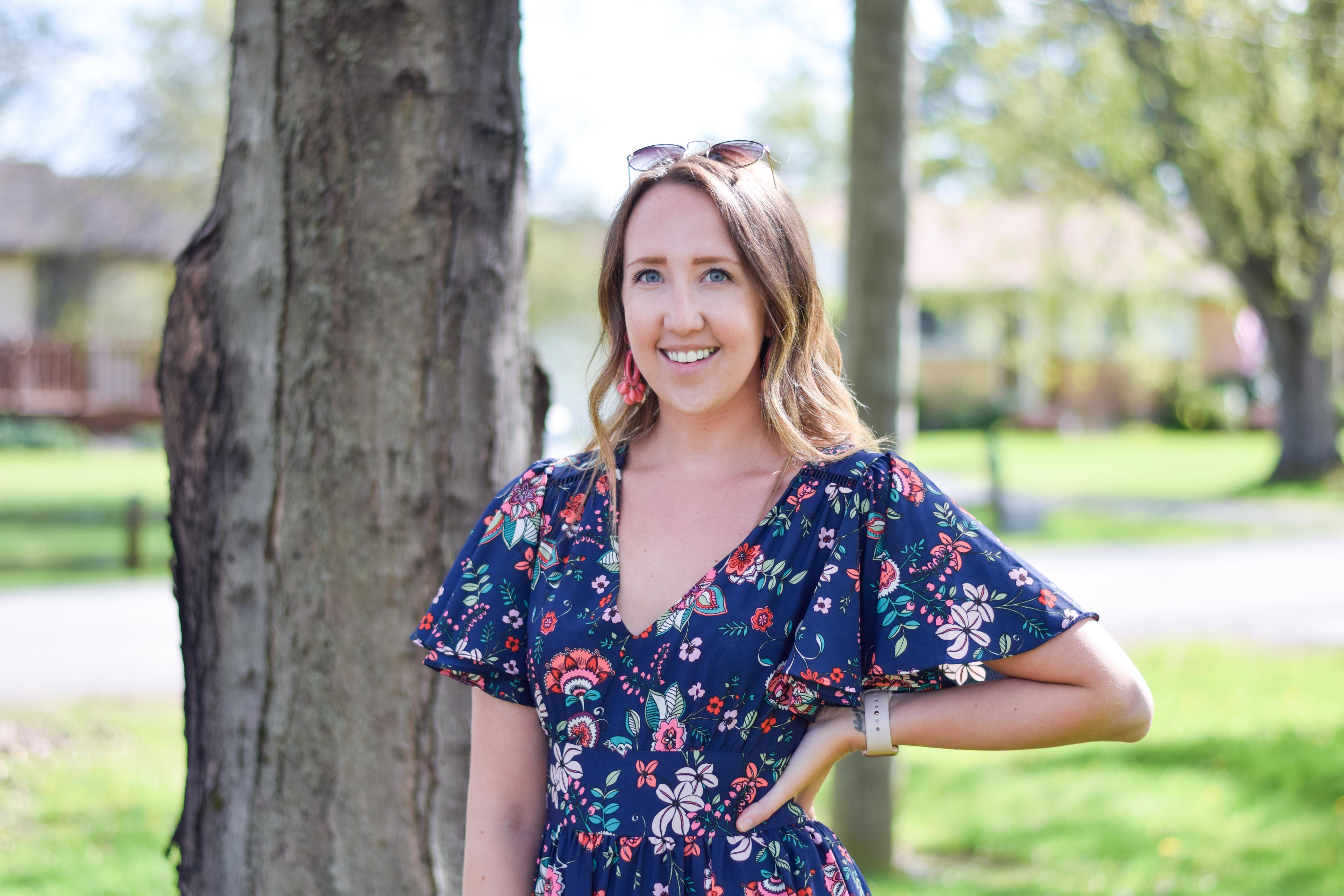 Western New York
"I am a 7th grade math teacher in a very small, rural 7-12 school in Western New York. We are blessed with supportive administrators who try to provide us with as much as possible for our students. Almost every one of my students has math for 120 minutes per day. This is excellent, but keeping them engaged and motivated to learn can be very challenging.
My list is primarily manipulatives and materials that allow me to teach the content using different strategies. Thank you!"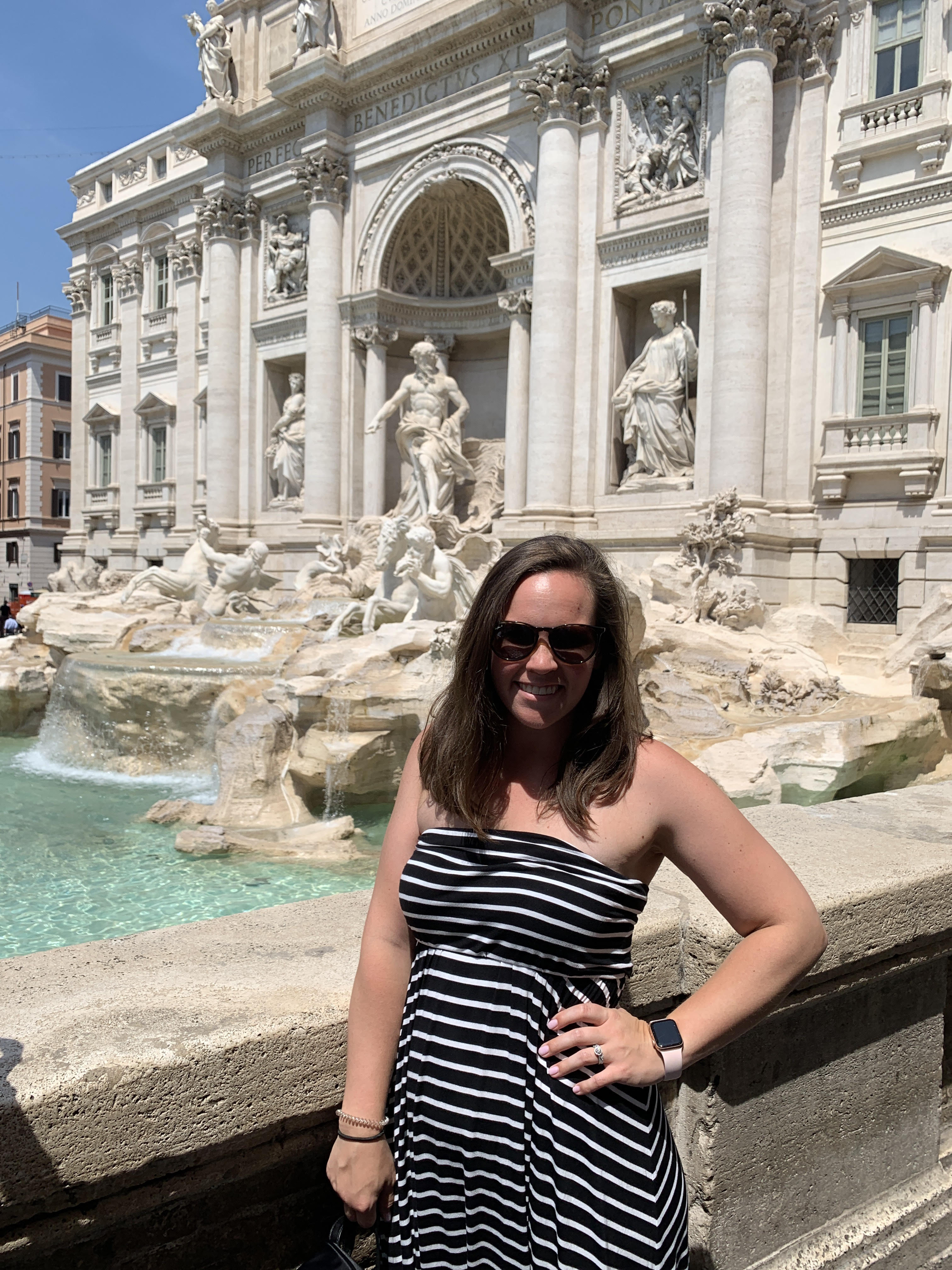 Chicago, Illinois
"I'm a kindergarten teacher in Chicago Public Schools. This is my sixth year teaching in the West Rogers Park neighborhood. Our school and neighborhood is incredibly unique. We have over 40 languages spoken! Many students come to my classroom without preschool, which can be a great challenge. Most years I have 30+ students, including many English as a second language learners. Most of my Amazon wishlist includes books that showcase diversity and highlight kindness despite those differences. I also have a lot of hands-on materials, as I believe kindergarten is also about socialization and having fun with new friends! Thanks so much!"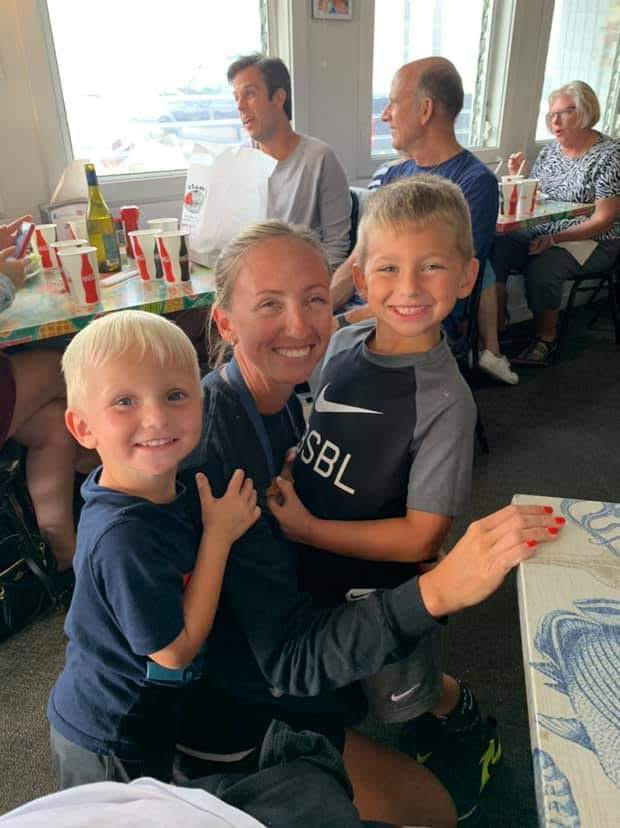 Southern New Jersey
"I am from South Jersey, about 15 minutes from Ocean City! I am a high school special education teacher with a focus on mathematics and Independent Living Skills."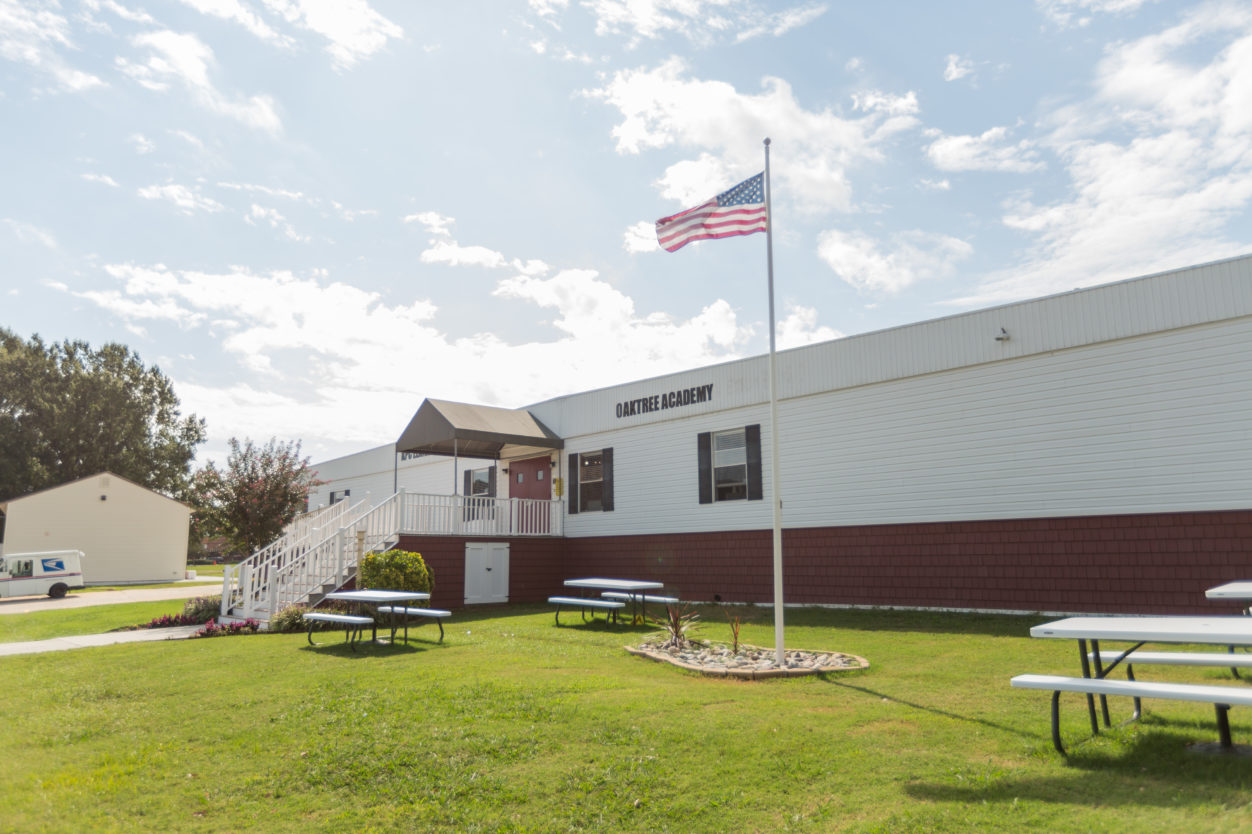 Virginia Beach, Virginia
"I am a 5th grade teacher at a small school in Virginia Beach. Our school was recently dealt a really hard blow. Our high school moved out of our building and into new campus. Twenty-four hours before school started, an old mercury spill was discovered at the new campus. The entire school and all of its contents have been condemned and abandoned. Classrooms were fully decorated and stocked with supplies. Veteran teacher resources are gone forever. TVs, computers, all of our curriculums, records, printers, desks, whiteboards–all gone. We are now starting from scratch. Thank you so much!"
Help Deborah raise money for her school!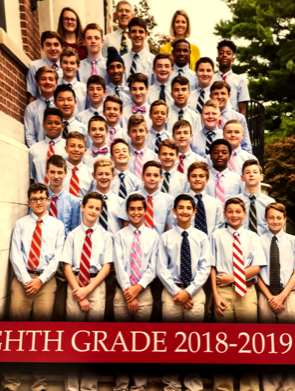 Albany, New York
"I am a middle school science teacher in Albany. Thank you so much!"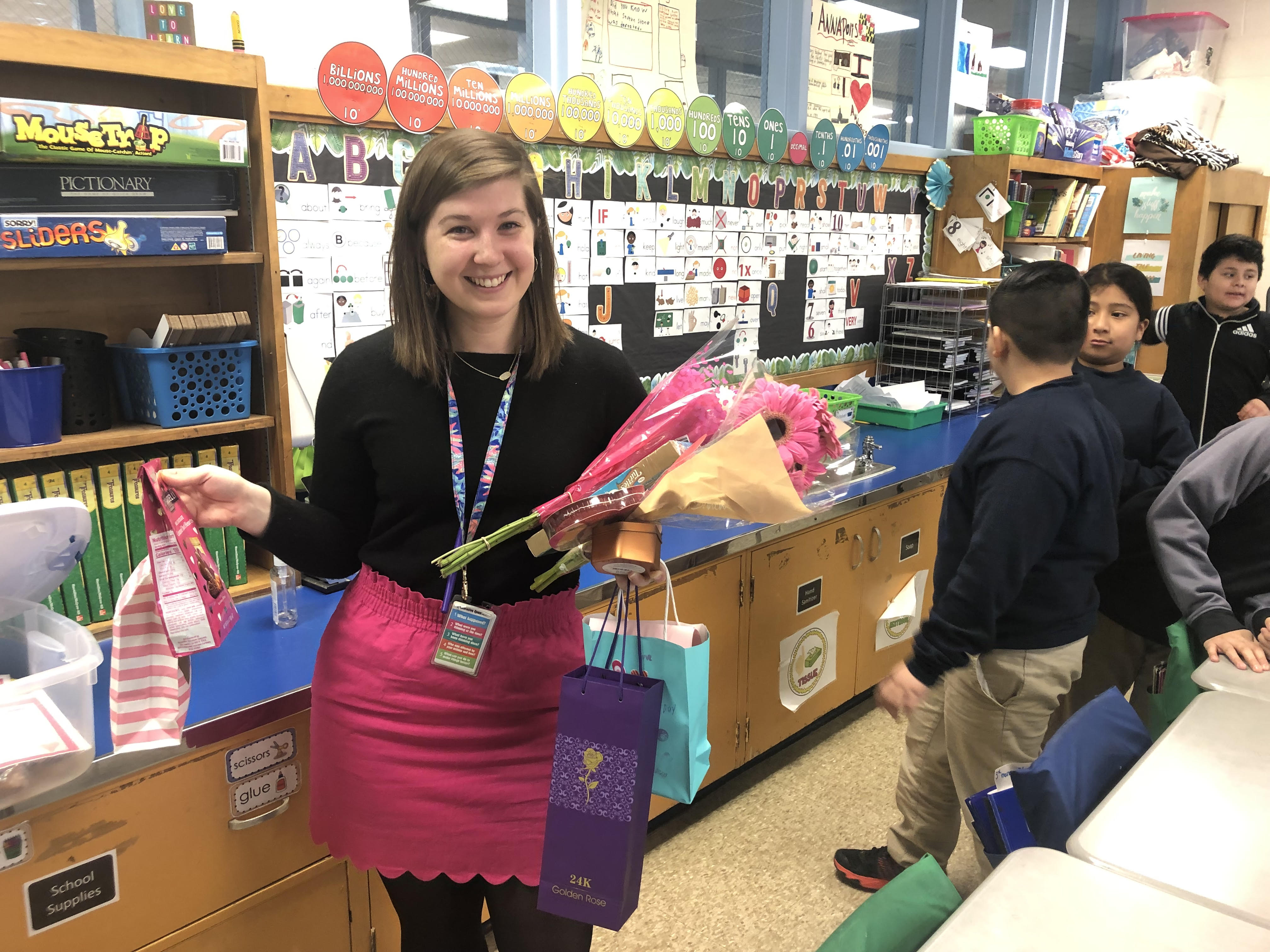 Annapolis, Maryland
"I teach at an elementary school in Annapolis, MD, and we're 93 percent Hispanic and 85 percent ESOL. My kids are amazing and so sweet, and there's a few things I'd like to provide for them this year. (I have a $0 budget so it all comes out of my pocket.) Thank you so much!"
Richmond Hill, New York
"School Newspaper Needs Color!
Help me give my students a school newspaper in color! A new color printer/copier will help our student-led newspaper shine its brightest!
My Students
I am so lucky to work with an amazing bunch of motivated, gifted and talented students. We are in a diverse community where many backgrounds are represented. Our school also has Title I status which reflects our community, but not our drive! We are determined to succeed and even started our first school newspaper and believe that the most valuable learning children do is when they make all project planning decisions and see them through. Students set up interviews, generated questions, and wrote original articles. A color printer for copies would help their work shine even brighter! We are hopeful to get a color printer and copier to help enhance future issues!
My Project
Our gifted and talented students started our first ever school newspaper last year. It was one of our many project based learning projects. We were an amazing success…but copies didn't get the full attention that they deserved because they were not printed in color due to high ink and paper costs and our school's limited Title I budget. Title I schools reflect the poverty in our area and despite this, our students are thriving and achieving. I would love for our student reporters' work to really shine this year with your help and the donation of our color printer! Students set up interviews, generate a list of their own questions, turn the answers into articles, edit, take accompanying photos, etc. Only to then have all their hard work printed in black and white?! Please help their newspaper reach its full potential!"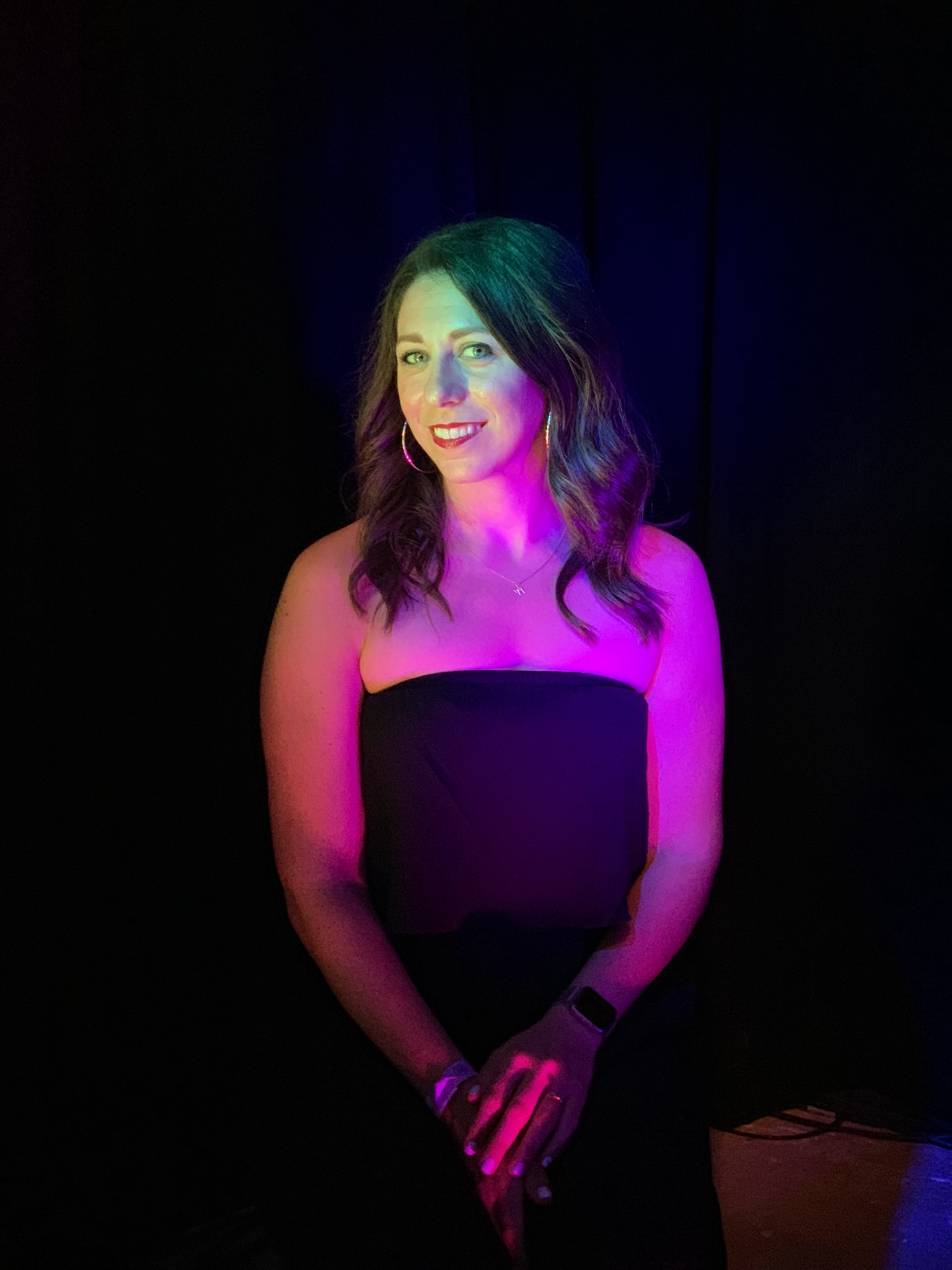 Chicago, Illinois
"I teach 6th grade in CPS. My school has a teacher-authored, literature-based curriculum. We don't have a school library, but we do have extensive and carefully curated classroom libraries. Most of the books on my list are ones that I know 6th graders will love – many are new, they are a variety of genres and types of writing, and most importantly, they feature diverse characters and authors who write from their own experiences. I also have some items that will help all my students stay regulated in the classroom – flexible seating options, and items to put in our take a break space. Thanks so much!"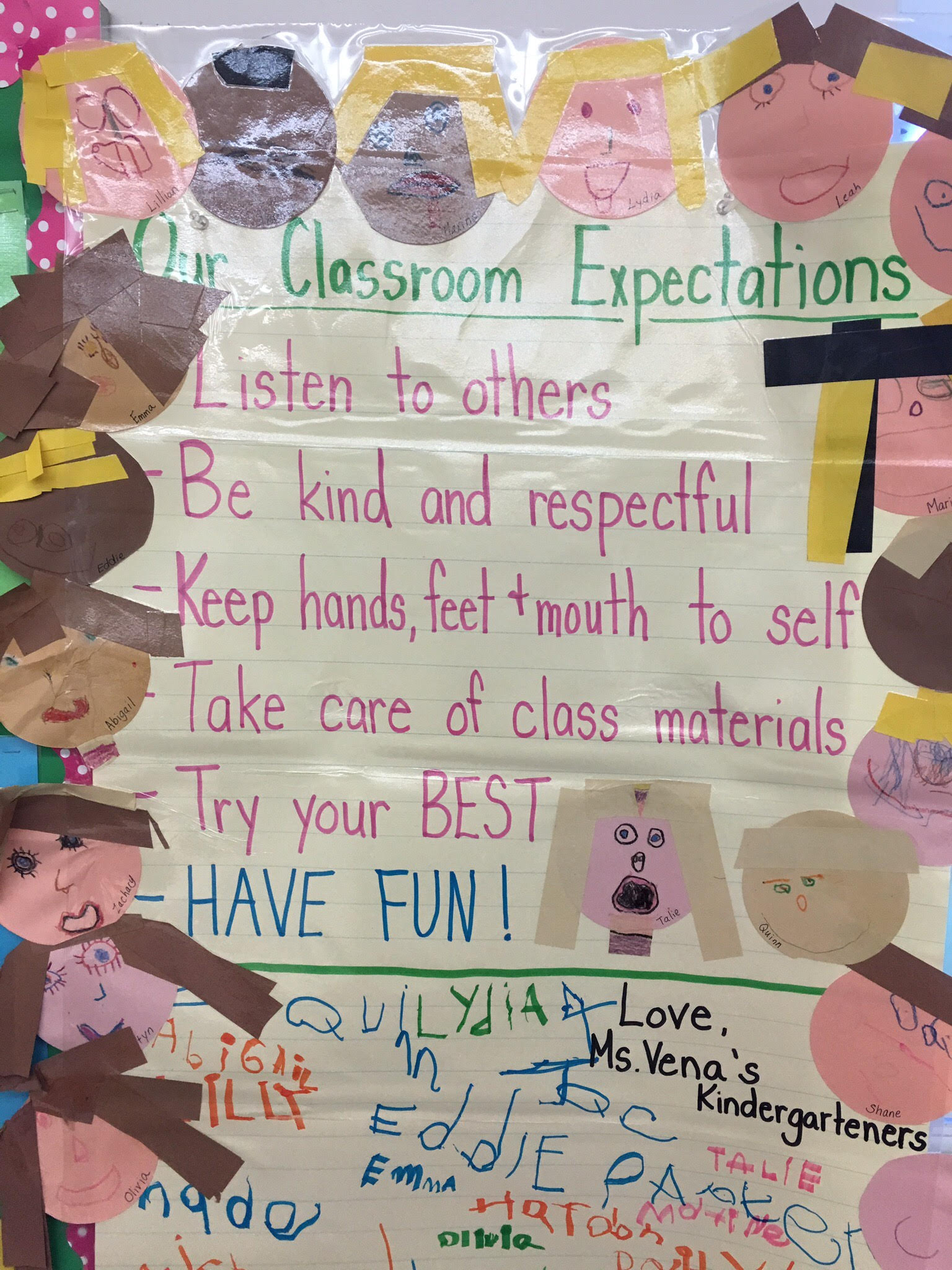 Sandwich, Massachusetts 
"I have been teaching kindergarten now for eight years. I want all children to grow socially, emotionally and academically in their kindergarten year in school. I have a child-centered classroom where I want students to learn through hands-on exploration. The Common Core is rigorous for kindergarten and therefore I am asking for materials that can be used in a developmentally appropriate way for kindergarteners to learn these rigorous standards. Most important in kindergarten is that it should be fun and set the precedent of the love of learning. Thanks!"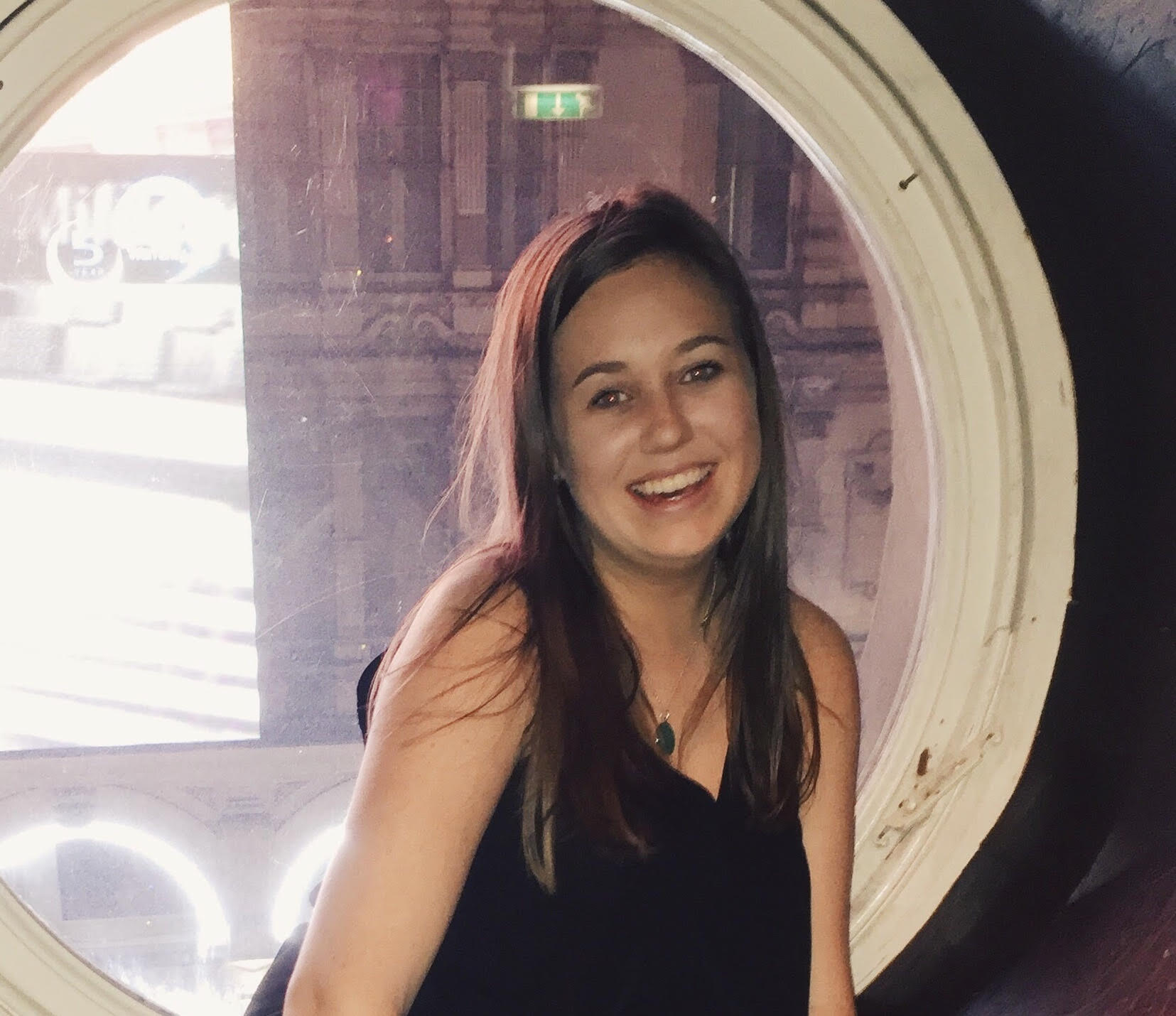 Virginia
"I am a first-year teacher, teaching 5th grade in Virginia. Thank you so, so much for your support!"
Help Katherine clear her list!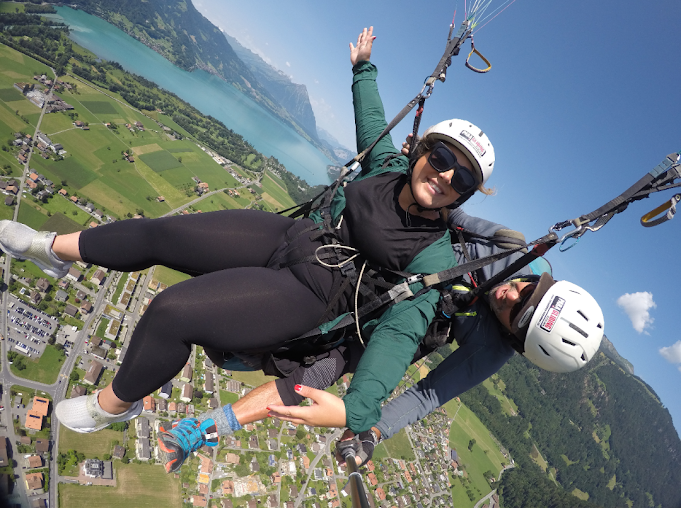 Providence, Rhode Island
"I'm a Physical Education teacher, which makes my list unique. Being a specialist, our budget is often cut every year, and we can't replace equipment which makes it hard to teach new and creative content that allows kids to be active.
I'm a teacher in Providence, Rhode Island at an all-girls school. We instill confidence and empowerment to girls at a young age, and encourage them to be whatever they want to be. In my classroom, that means we can play any sport or activity that a boy does and we sure let them know that, too! This year, we're doing a football unit.
This year I'm also hoping to teach cardio drumming to my students, but that requires a lot of equipment that we don't have and probably will not be able to get with our budget. Thank you!"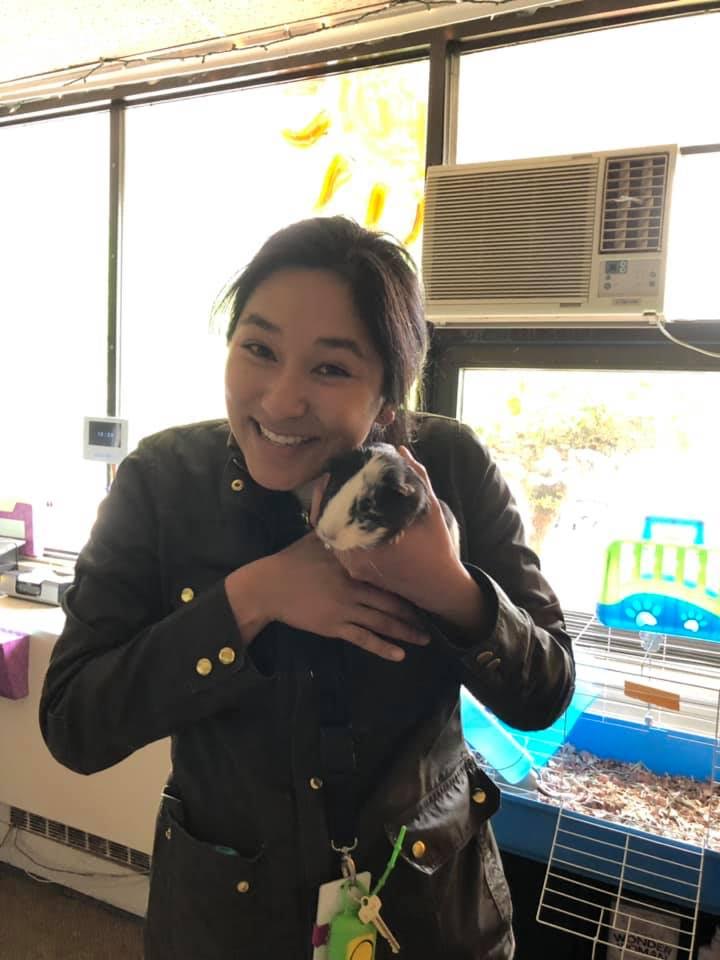 "My name is Mrs. Overgaard, and I am in my 4th year teaching; third year in kindergarten!"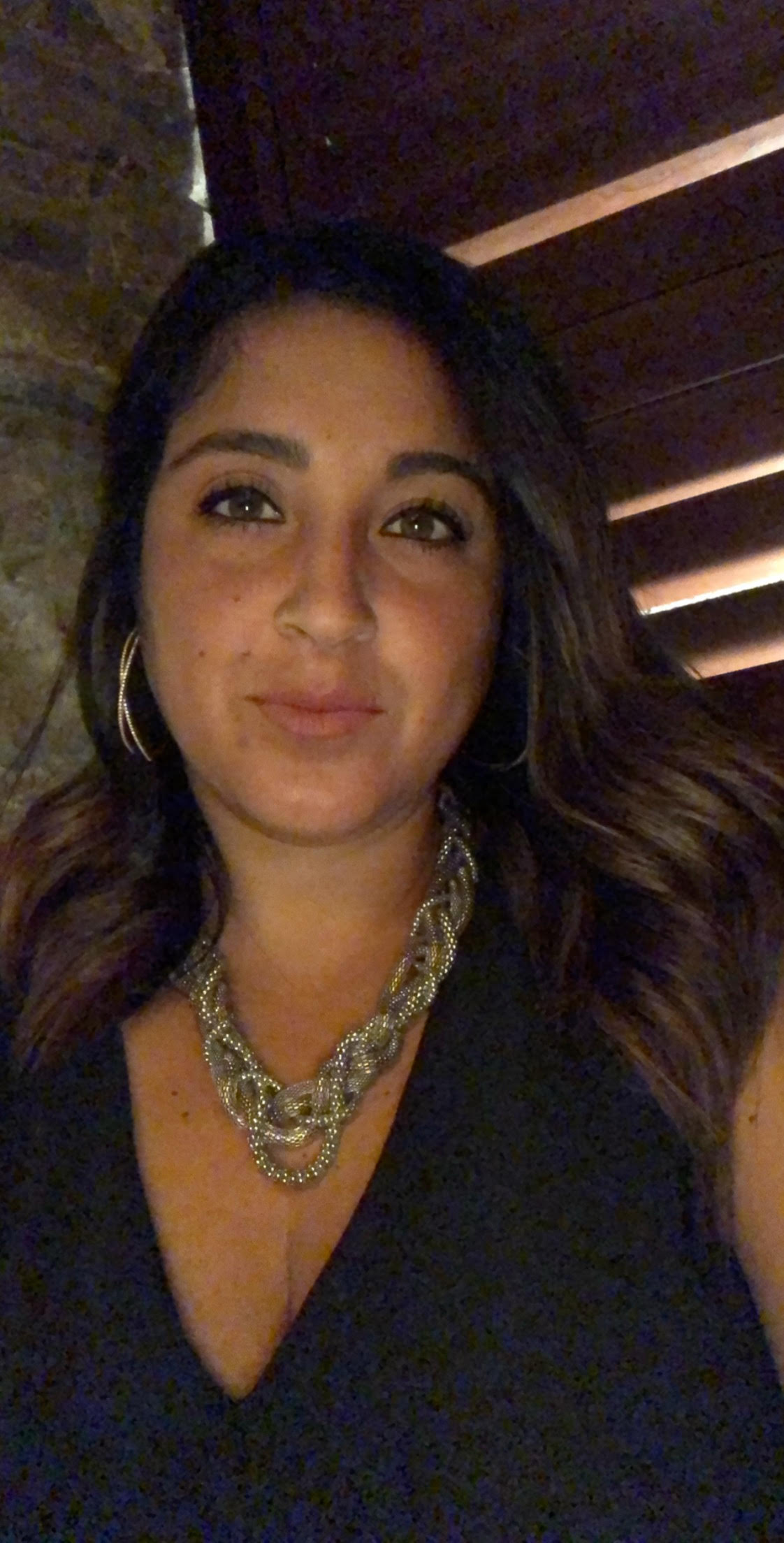 Bronx, New York
"I'm a 5th grade Special Education teacher in the Bronx. I work with 12 students with disabilities, mostly academic. These students all learn differently and have abilities that are overseen. 
This year in my classroom, I would love to start the year with flexible seating. Flexible seating allows the students to feel comfortable and willing to learn with minor distractions. I would love to be able to bring that into my room to allow an even safer environment for them. Any share or support is a huge help and greatly appreciated!"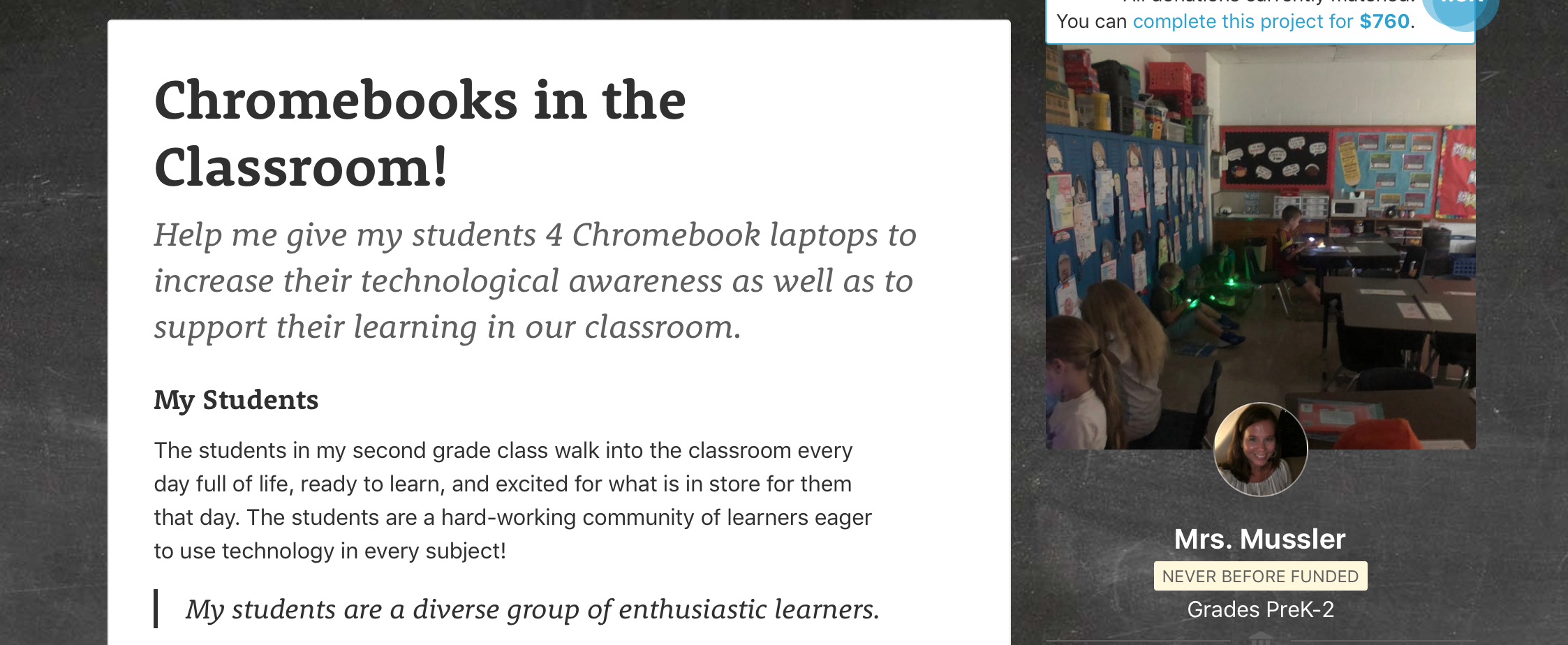 "Chromebooks in the Classroom!
Help me give my students 4 Chromebook laptops to increase their technological awareness as well as to support their learning in our classroom.
My Students
The students in my second grade class walk into the classroom every day full of life, ready to learn, and excited for what is in store for them that day. The students are a hard-working community of learners eager to use technology in every subject!
My students are a diverse group of enthusiastic learners.
There are a range of learners in my classroom, with different abilities and learning styles. The students in my classroom succeed the most when they are invested in their learning and fully engaged. It is my job, as their teacher, to provide the best learning environment for my students. The children learn in our classroom through inquiry-based, hands-on learning experiences. We believe in learning through inquiry and children make meaning as they work through various experiences. I see these materials as a valuable tool for not only fostering excitement around engineering and technology, but also for supporting communication and problem solving amongst my students.
My Project
These Chromebooks will be used on a daily basis for a variety of subjects and purposes. With these new Chromebooks, I would be able to get more students connected to technology each day. The Chromebooks would allow for enough technology for station work in my classroom during reading, writing, and math. Currently my school does not have enough devices to provide 1-to-1 technology for our students. By adding four Chromebooks we will be able to be closer to 2-to-1 for all of our activities in our classroom.
Being familiar with technology is such a vital skill for students growing up in this digital world.
As a teacher, I want to prepare my students to succeed and feel comfortable navigating technology as I prepare them for the world outside of my classroom. By providing students with these Chromebooks, I am confident they will become responsible digital citizens."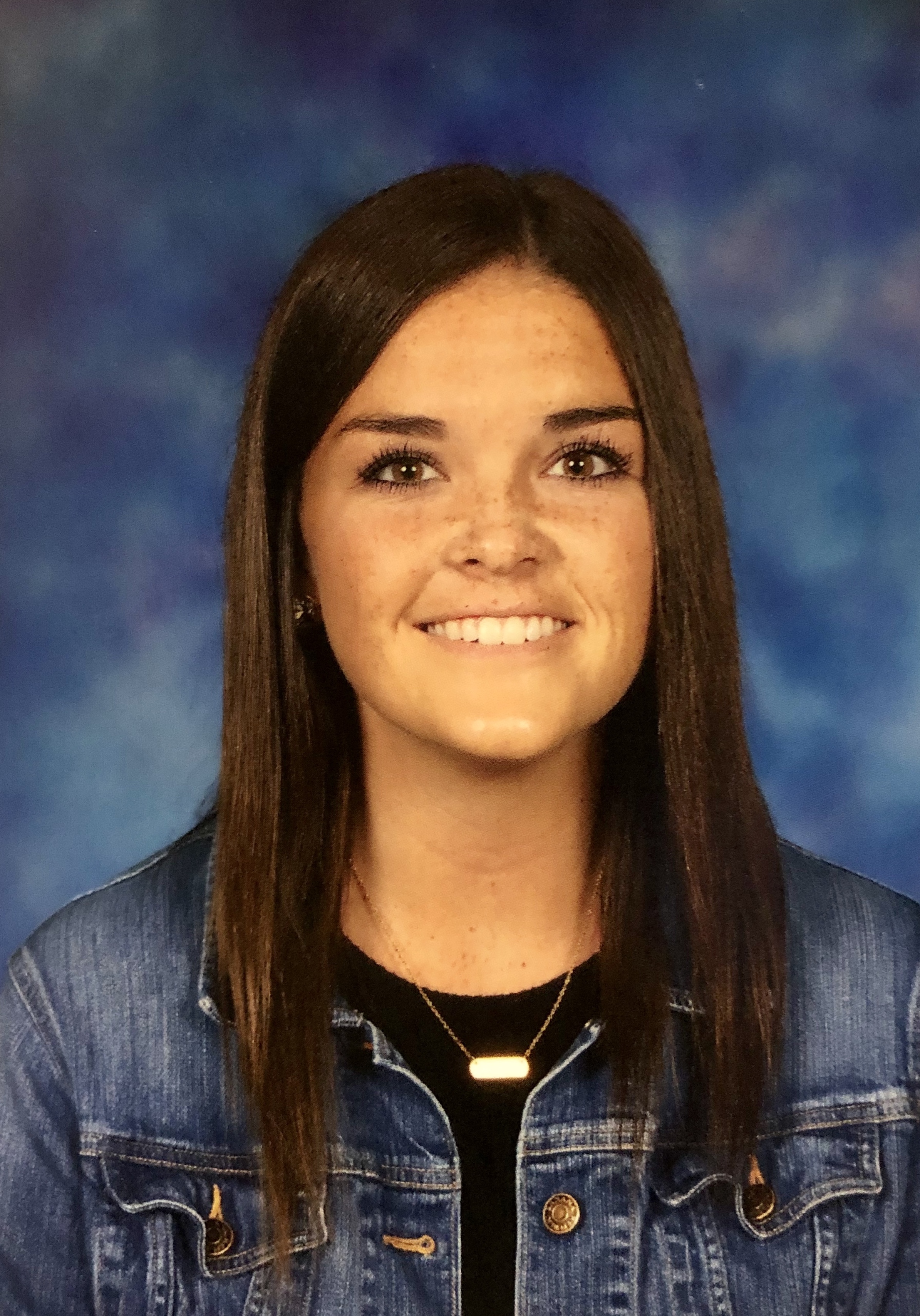 Chicago, Illinois
I am currently a Kindergarten teacher at Our Lady of Mount Carmel Academy in Lincoln Park, and as much as I would love to provide my students with the most valuable lessons filled with manipulatives and hands-on tools, it's tough to afford it all on a Catholic teacher salary. Thank you so much!"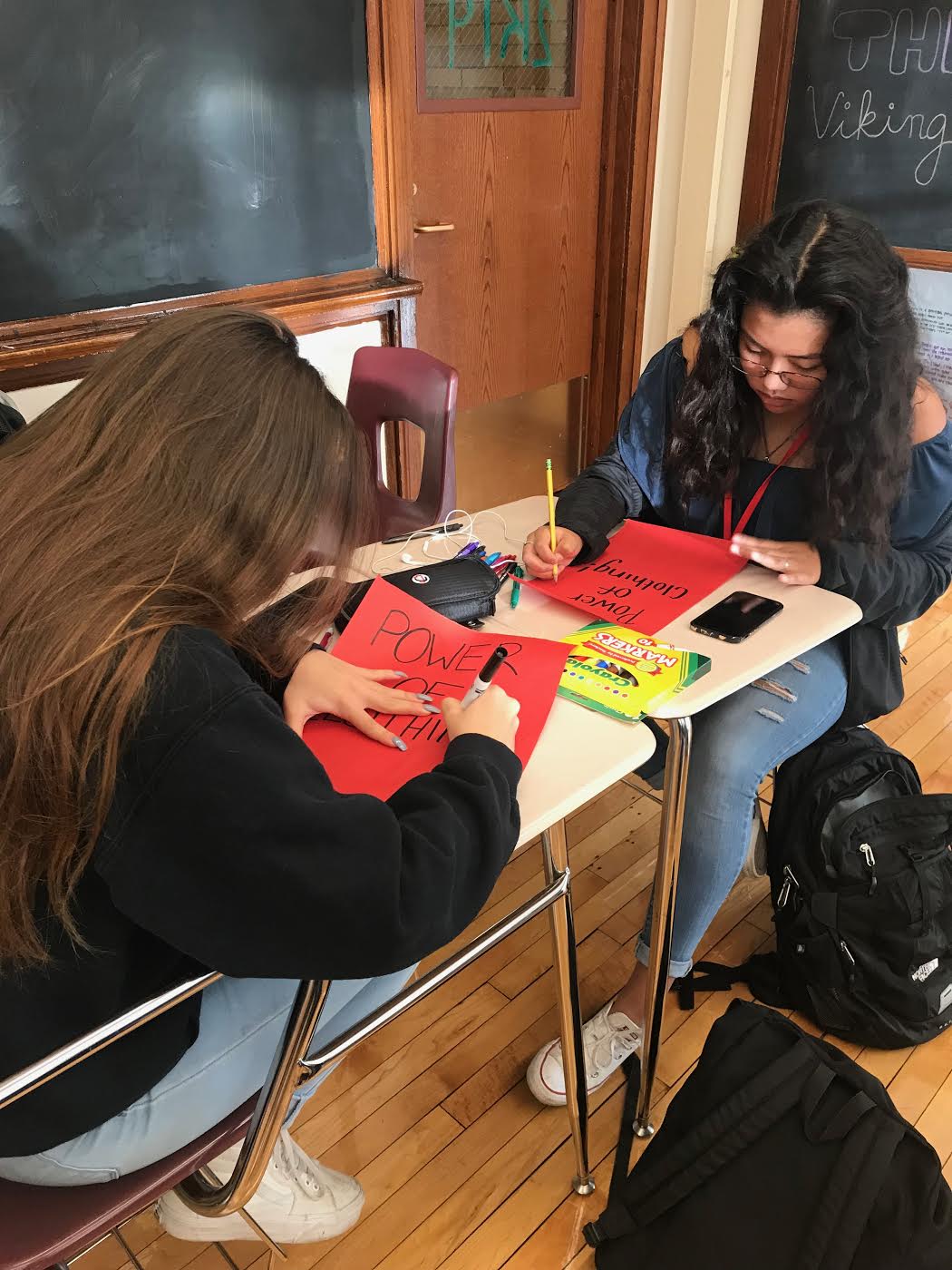 Chicago, Illinois
"Thank you for supporting teachers and considering our needs! Every little bit helps."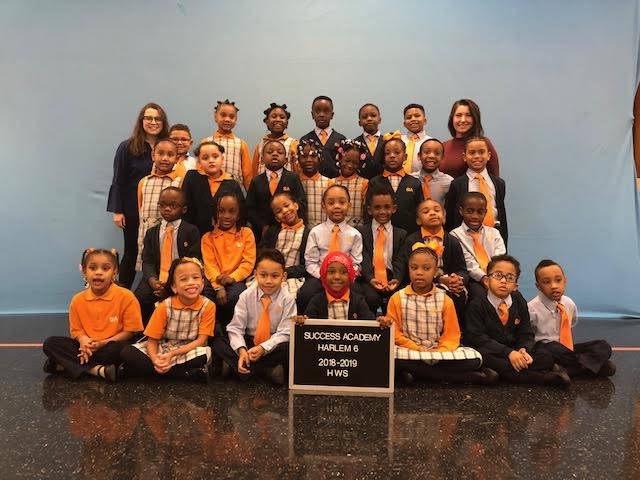 New York, New York
"I am running the New York City Marathon this November for Team Success, which supports Success Academy Charter Schools in New York City. My fundraising goal is to raise $3,000 by November 3.
Success Academy is a network of 45 high-performing charter schools in Manhattan, Brooklyn, Queens, and the Bronx. We serve a community that consists primarily of low-income children of color. One-hundred percent of our high school graduates have been accepted into four-year colleges, and our state test scores are consistently at the top of NY state.
In 2017, I was hired as a founding first grade teacher at Success Academy Harlem 6, an elementary school in west Harlem. Since then, we have been growing every year. This school year, I transitioned to an administrative role. I am now in charge of assessments and data, still at SA Harlem 6."
Help Emily raise money for the Success Academy Charter Schools!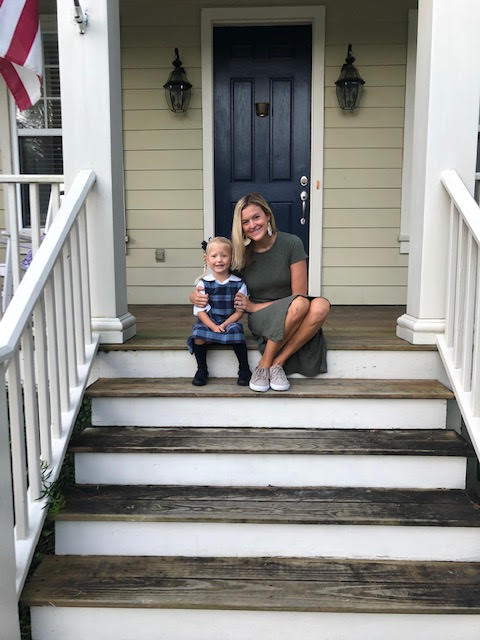 Charleston, South Carolina
"I've taught public elementary school children in four states now; eight different schools in total. Each school was different in its own way. I've been Head Teacher in an inclusion classroom, worked in extended day programs for students with autism, and worked in one of the lowest-rated public schools in South Carolina.
This is my third year at a private Catholic school outside of Charleston, and I think there can be a misconception about private school education. While the children who attend generally come from more privileged homes, the teachers make significantly less than public school teachers and our budgets are always tight. As teachers always do, I've spent a lot of time and money creating a classroom environment designed for little learners to thrive. I've purchased books, curriculum, decorations, craft supplies and manipulatives to help spark a love for learning. (But don't tell my husband! 😉)
This year, I've made it my goal to adapt the religion curriculum to truly engage my first graders in their relationship with Christ. I'd love to be able to provide my students with hands-on opportunities to interact with their faith as well as update my classroom library."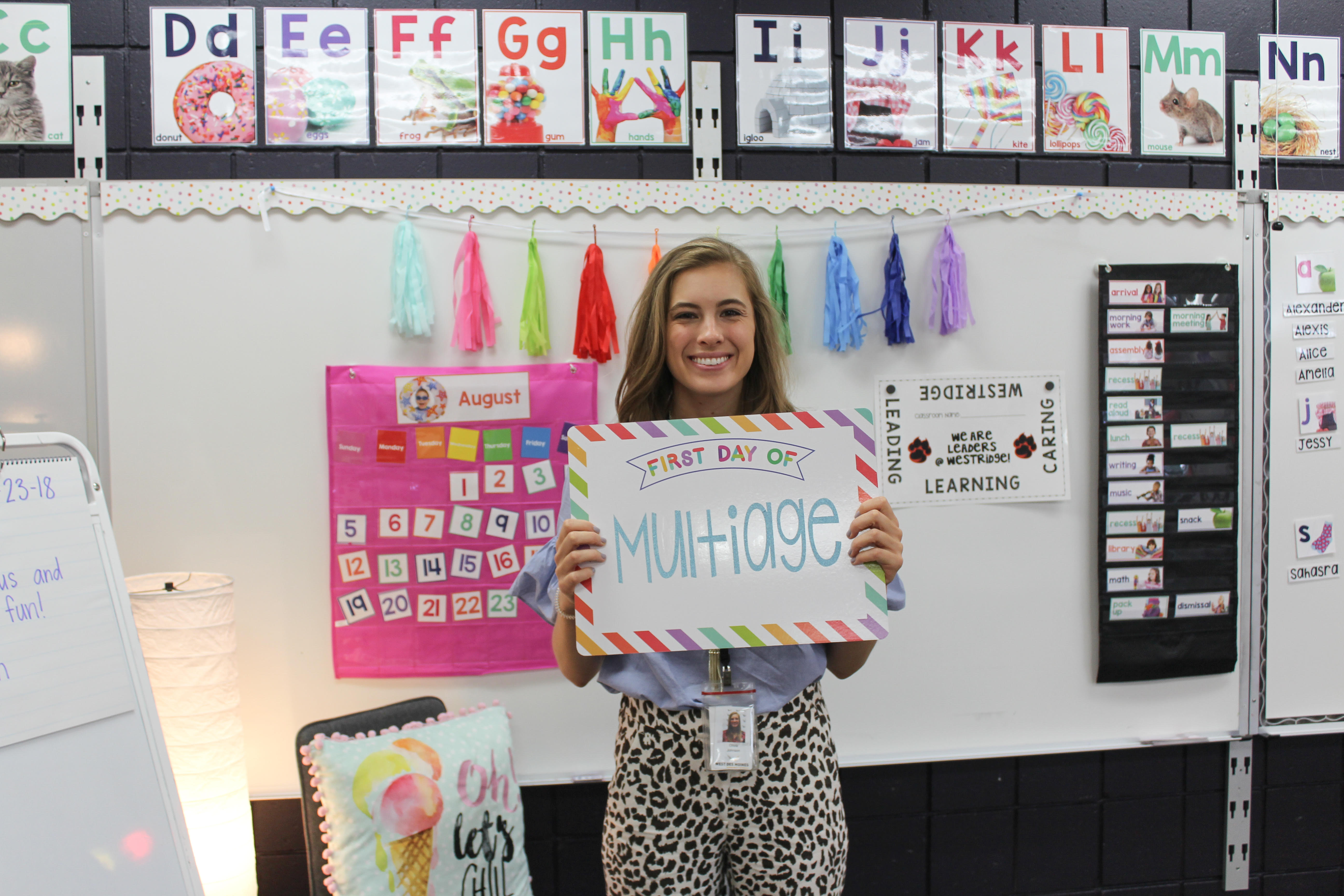 West Des Moines, Iowa
"I am currently a first grade teacher in West Des Moines, Iowa. This is my fourth year teaching! My first two years I taught kindergarten, and last year, I helped to pilot a kindergarten and first grade multiage class. (It was fun, but CHAOS.)
I absolutely love teaching. I'm struggling to even put into words how rewarding this job is. I believe that making kids feel safe and loved is truly my purpose in life, and I feel so lucky that I can make that happen every single day!"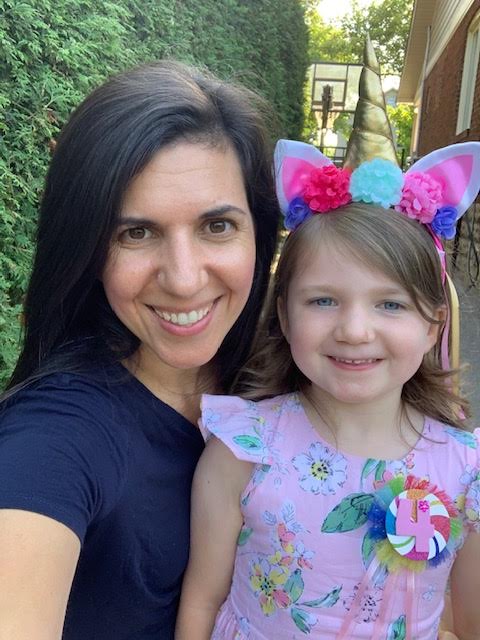 Toronto
"I am a Special Education teacher in Toronto. I have worked hard to create a program that meets the diverse needs of all of my students. My classroom is also designed to create opportunities for every learning style.
Due to education cuts in my city, I transferred schools this year in order to continue my passion in teaching Special Education. When arriving at my new school this week, I was shocked to discover that all of my materials were missing. Everything I purchased and created over the last ten years was most likely thrown out. This was extremely upsetting, to say the least. Starting from scratch will be difficult. Any support would be much appreciated!"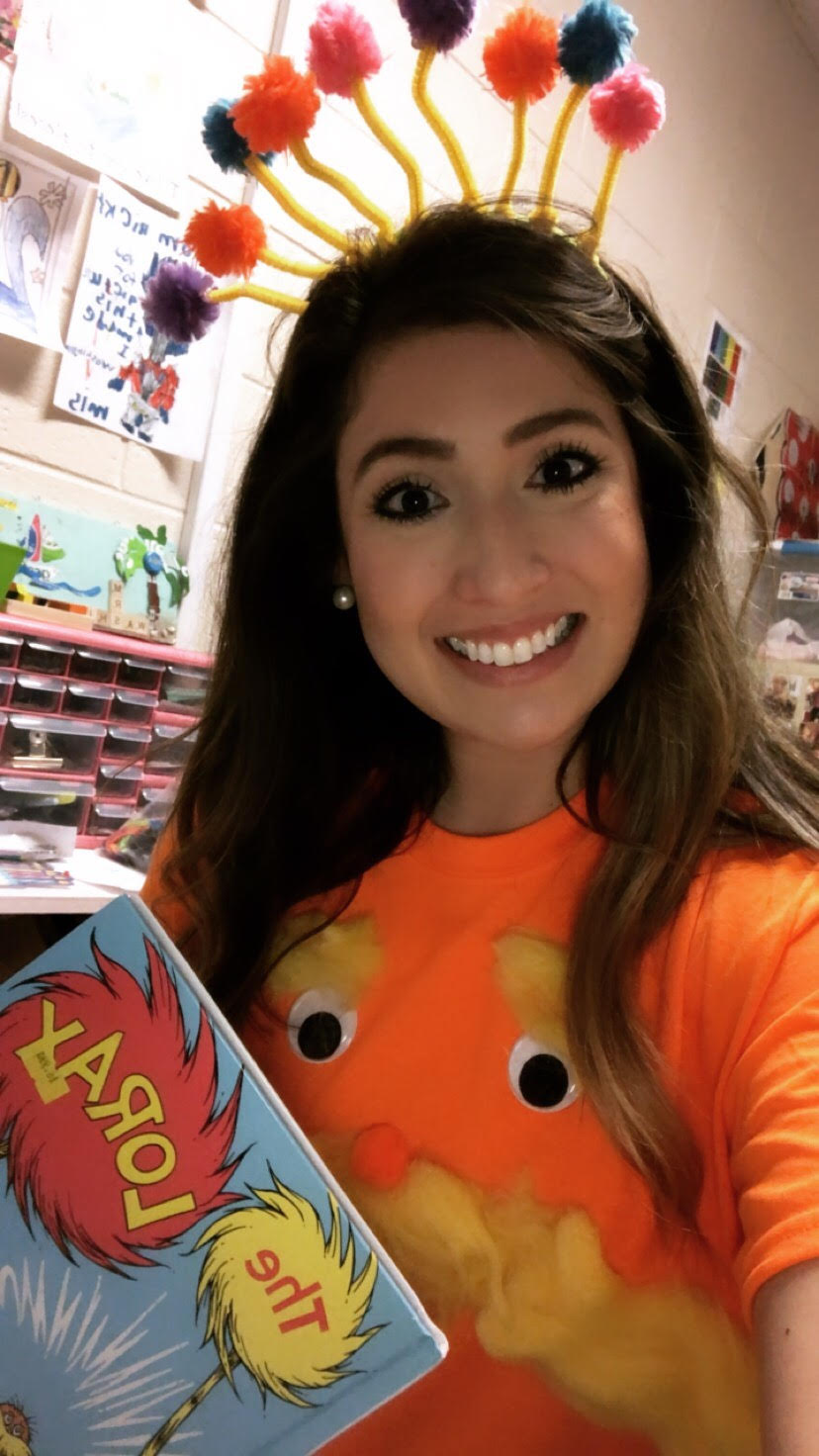 "I am thrilled to be teaching kindergarten at a new school this year! This is my second year teaching kindergarten so I know more specifically what I need to make it a great year for my kinder babies. We do a lot of read-a-louds and it is honestly my favorite thing to do. These young students love having books read to them. :) I am also trying to incorporate more 'play' in the classroom because they are only little once! So blocks, paint and fun learning board games are also on this list. As you may know, teachers have to provide many of our own classroom supplies, so any help would be greatly appreciated. Thank you for checking out my list."

Chicago, Illinois
I am a high school English teacher at Solorio Academy High School on Chicago's Southwest side. We are a neighborhood school, and while we are doing fantastic things in our community, the majority of our students are members of immigrant families. I am trying to expand my classroom library to allow students to not only improve their literacy abilities, but also find characters they can identify with and learn to love reading as much as I do!"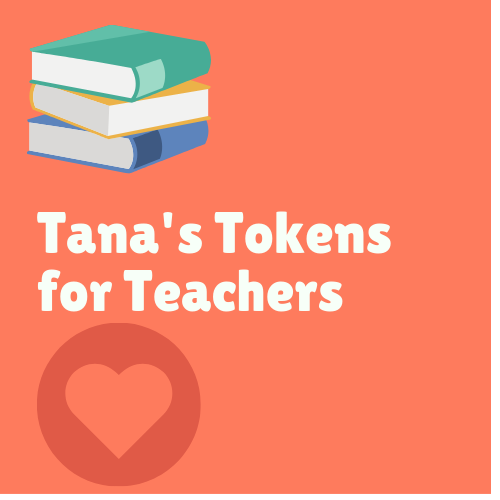 Chicago, Illinois and Lewes, Delaware
Tana's Tokens for Teachers is a new Facebook page where teachers can list what they need for their classrooms, and then the general public can purchase and send the requested materials via Amazon fulfillment. 
"I launched Tana's Tokens for Teachers in honor of my late grandmother, Tana Gilmore. Sadly, my grandmother passed away after battling kidney disease for over a year on July 26th. Before her illness, she loved reading to first and second graders through the HOSTS Program at Shields Elementary in Lewes, Delaware. [I'd] been thinking of ways I could honor her, and recently heard of the #clearthelists efforts. Tana always believed in 'paying it forward' and I thought it was a great idea. I decided to create Tana's Tokens for Teachers as a way to help teachers post their lists and stories, and allow people to donate items to their classrooms. No teacher should worry about having enough supplies; they should be focused on educating and helping their students thrive. My grandmother was an amazing woman who always gave back to her community. She believed that children are the future!"
Help Amanda clear LOTS of lists via Tana's Tokens for Teachers

Emily (Amazon Wish List + Donors Choose project)
Bronx, New York
"I'm an English as a New Language teacher at a public elementary school in the Bronx. My students primarily come from the Dominican Republic, Mexico, Yemen, Puerto Rico and other countries around the world. They're some of the kindest, resilient, funny and hard-working kids you'll ever meet. They bring so much joy to my life and to others. I created an Amazon wish list with some basics that would add to our classroom this year. I also have a Donors Choose link of some super special items. I appreciate any help you can provide!"
Help Emily clear her list via her Amazon Wish List + Donors Choose project
"I'll be starting my third year teaching in September!"
Note: I didn't want to include too many stories because I feared that some would go unread, so I'll be doing a second post with more! To be included, simply e-mail me (Kelly@kellyinthecity.com) a link to your wish list or project, a photo, and some information about what you do! Put #clearthelists in your subject line. :)