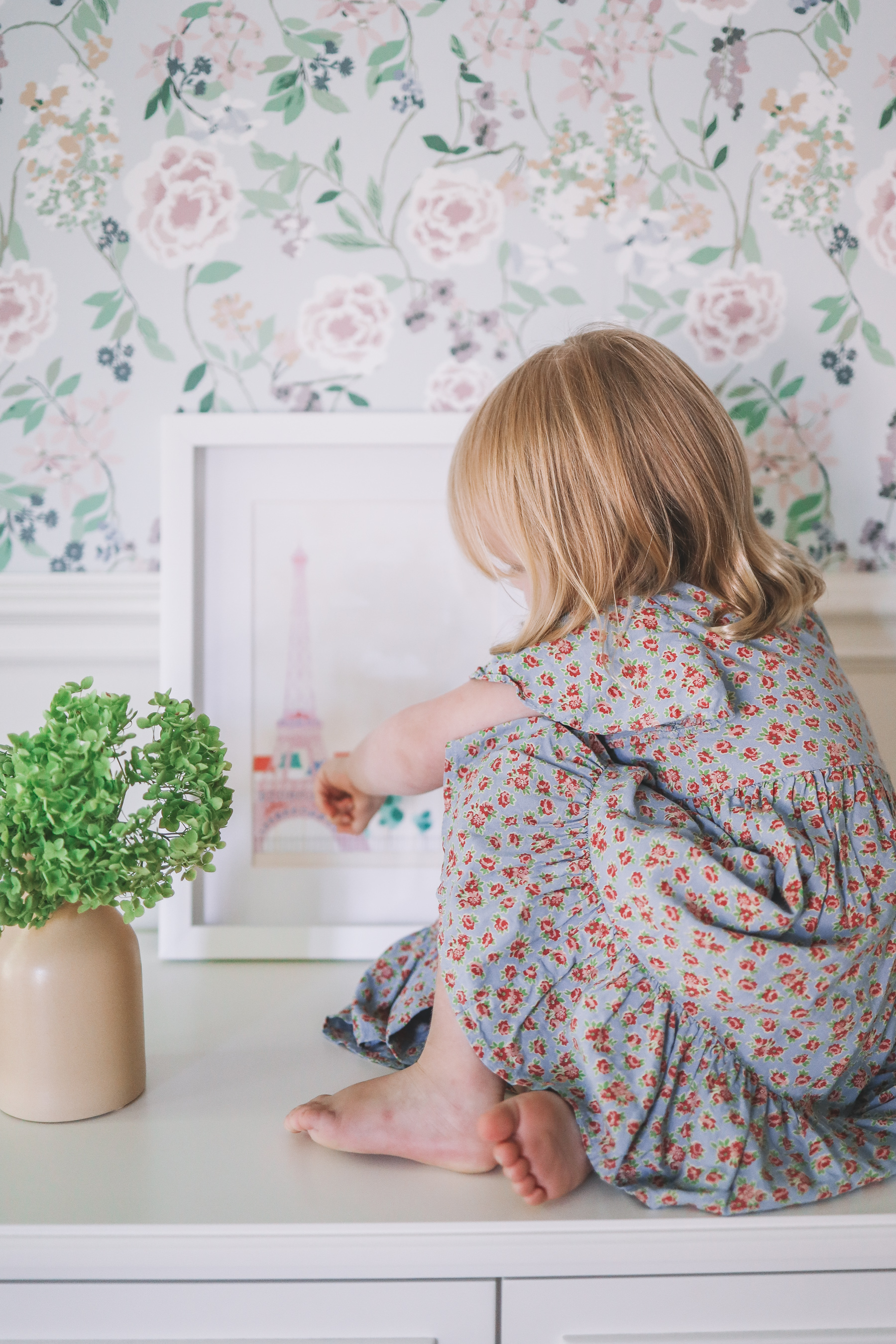 Drew Barrymoore Flower Kids Eiffel Tower Framed Print (Also love this Parisian framed print, which we just might need to get! Other favorite artwork includes these flamingos, giraffe, elephant and fruit.) / Flower Kids Pink Cloud Nightlight (Not pictured because it hasn't arrived yet, but I'm so excited about it! Isn't it cute?! Other Flower Kids products we love: Strawberry Bedding, White Ledge Shelf, White Whale Shelf, Parisian Stroll Framed Print, "All About My Mom" Framed Print, Pink House Bed, and Pom Pom Pillow.) / Brass Shell Bookends, Pink Lamp and Gold Vase / Madeline Book and Doll / Bunny
Emma is just like her mother: gets completely obsessed with something for a long time, and then is suddenly totally over it and all like, "Peppa Pig? Who's Peppa Pig?" 😂 Currently, she's really into Madeline, and I have to say that I hope that it's more than just a summer fling. ;) It's the cutest, and I so enjoy reminiscing about my own childhood as she discovers the magic within that old house in Paris that was covered in vines…
I'm slowly trying to collect decor for Emma's room that means something to her. And when Walmart asked whether we'd be interested in featuring Drew Barrymore's new "Flower Kids" line, I was so excited because it got me movin' on that! Emma and I scrolled through the products and she picked out the framed Eiffel Tower print because "Madeline lives in Paris." :)
A quick cute story:
While we were in Ocean City, my parents took Emma to get ice cream, and on the way, they passed a mural of Paris. Emma shouted out, "PARIS PARIS PARIS!" And my parents were like, "Who is this kid?" 😜 Adorable. (And yes: I know. Maybe I should take her to Paris at some point. But going to put that off for a few years because I cannot imagine what that flight–with two littles–would be like, haha, and I want the girls to remember it.)

Anyway, We also love this Parisian framed print from Flower Kids, which we just might need to get! Other favorite artwork includes these flamingos, giraffe, elephant and fruit. (If Emma had different wallpaper, I'd be all OVER that fruit!)

There are so many other great artwork options from Flower Kids, too.
And I love that it's all very reasonably priced, as kids grow up quickly and bounce from phase to phase. Everything ships free and a lot of it arrives on your doorstep within two days as well.
I should also mention that we also picked up a few pieces from Drew Barrymore's Flower Home line. It really worked well with Emma's room since she uses so many soft pastels. They're all linked above and below, but how perfect is the pink lamp?! (Btw: I think I need to do a full post on surprising brands that are carried at Walmart.  I'm constantly amazed by it! We used to just buy our everyday essentials like paper towels and trash bags through the site. You can beat the prices on that stuff. But I've definitely started surfing around more because there's just so much.)
In case you're looking for other details on Emma's room, here is the last post I did on it. (It's clearly my favorite room in the house, haha!) For now, though, I'll leave you with the below photos. ☺️ Hope you're having a great Monday!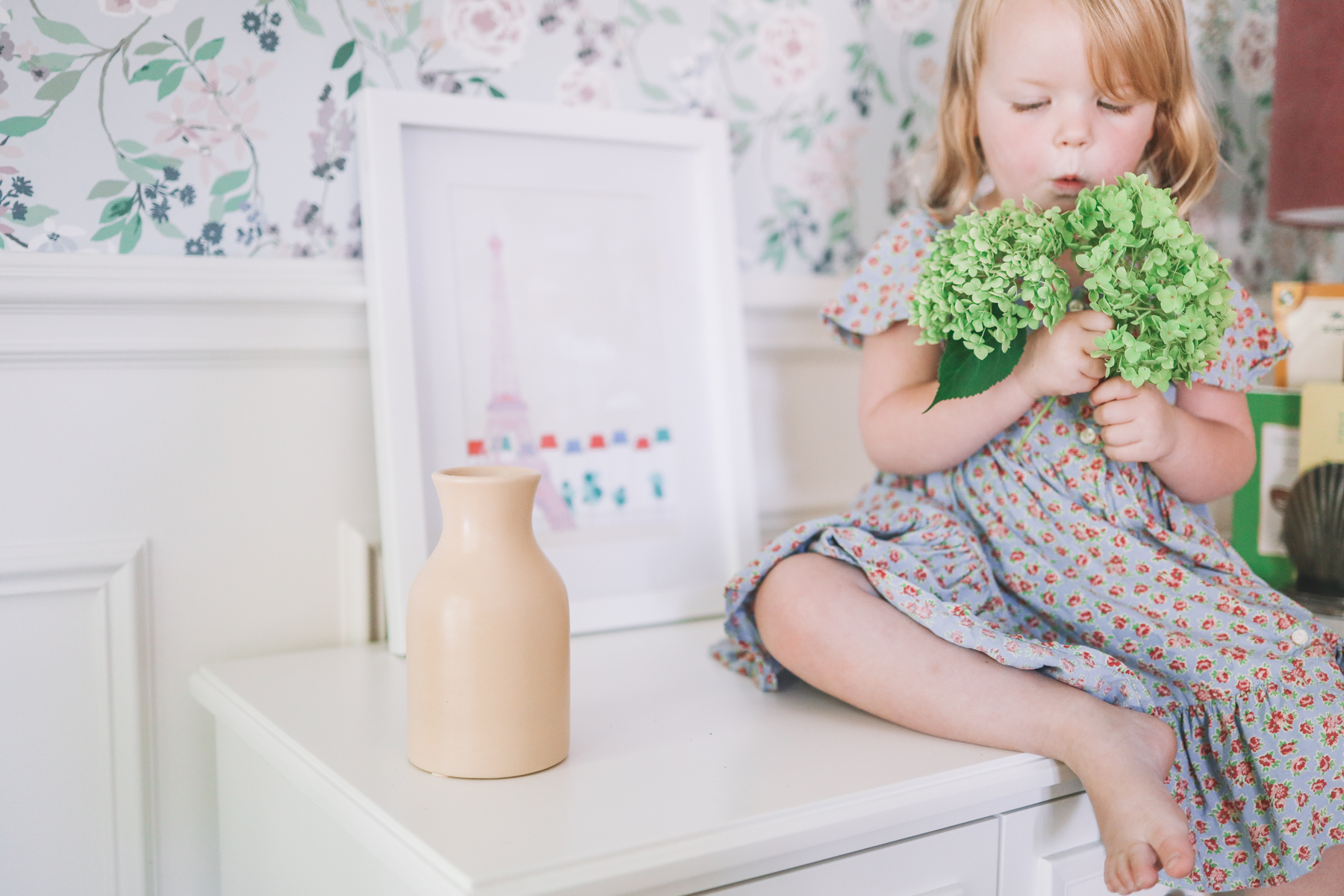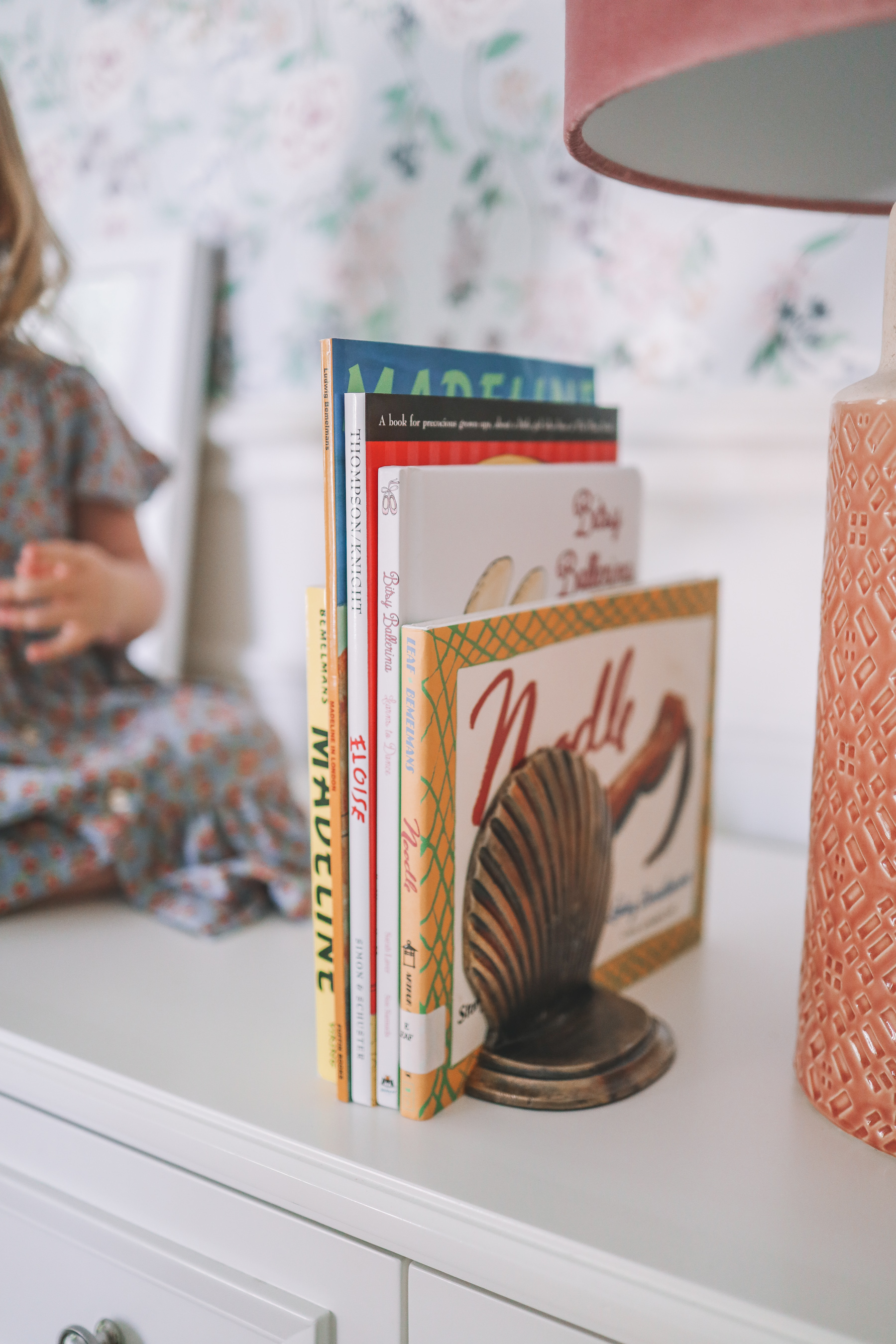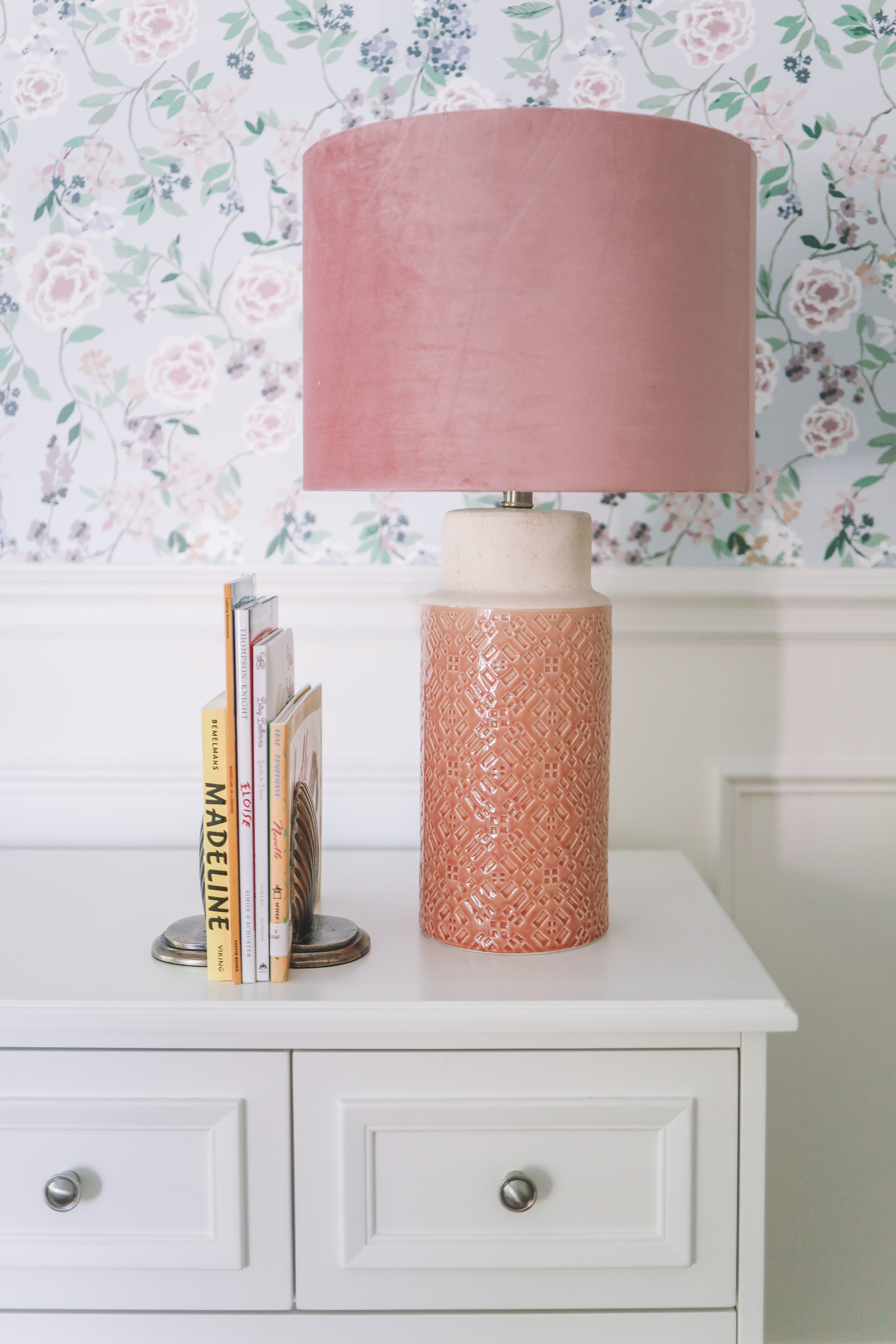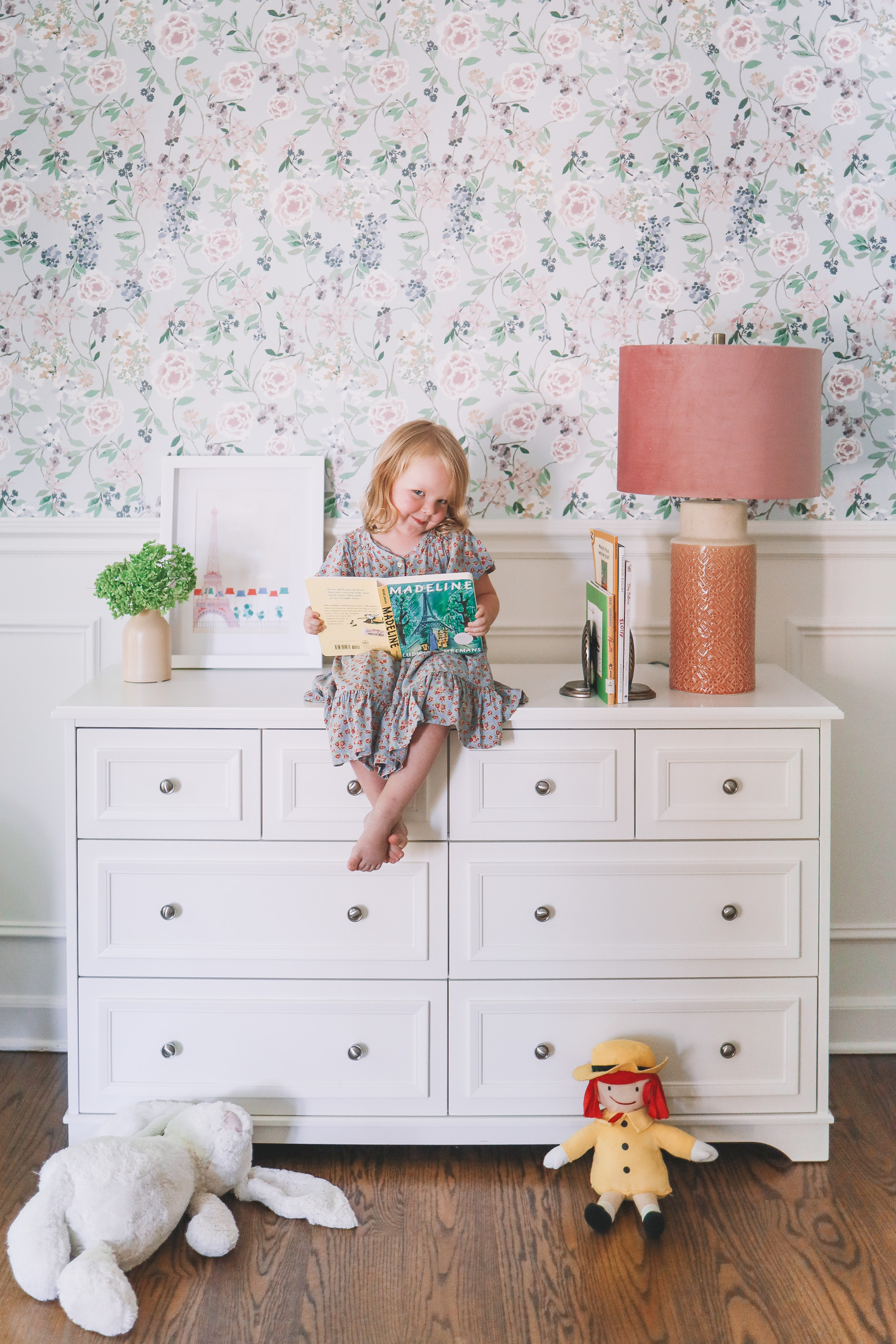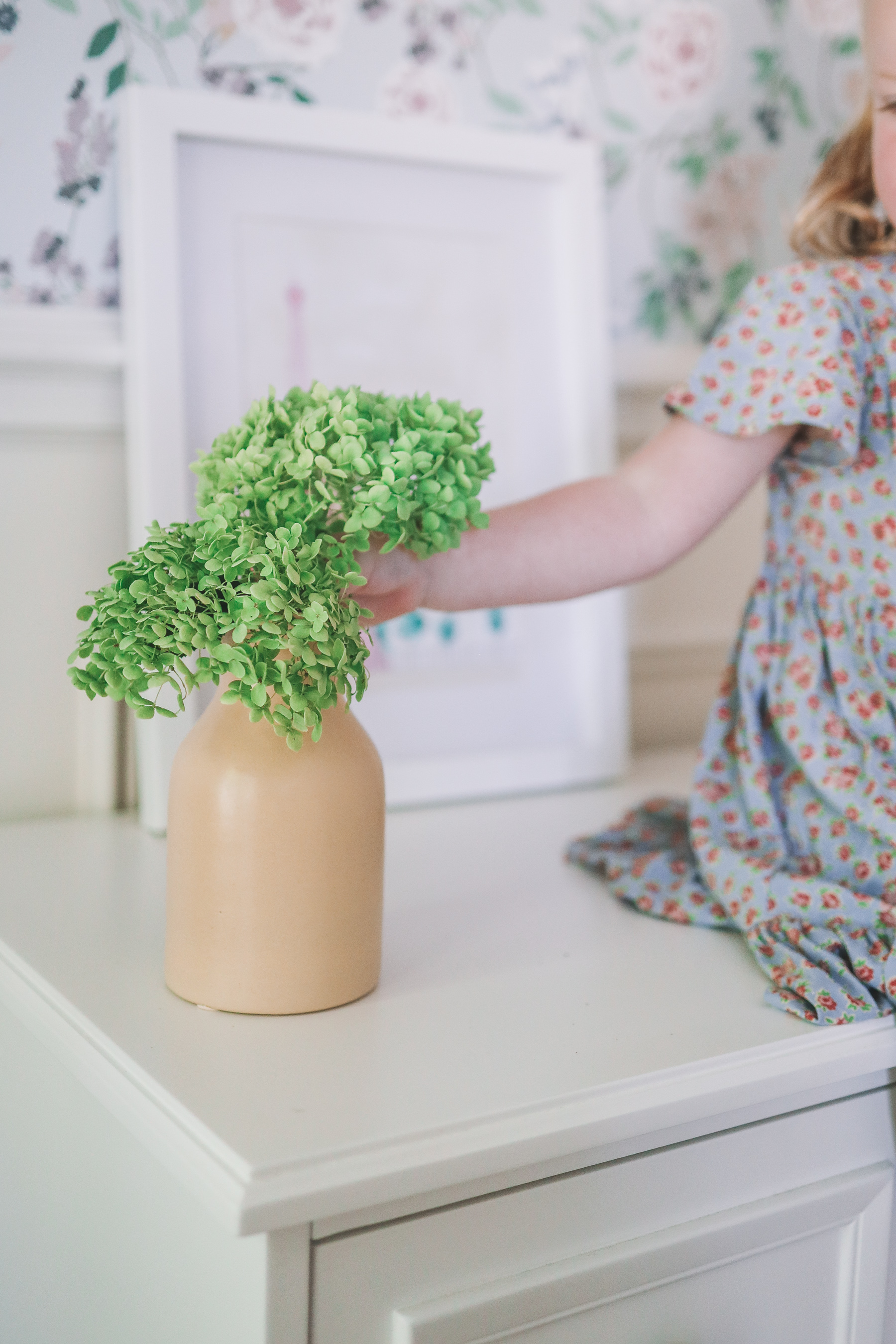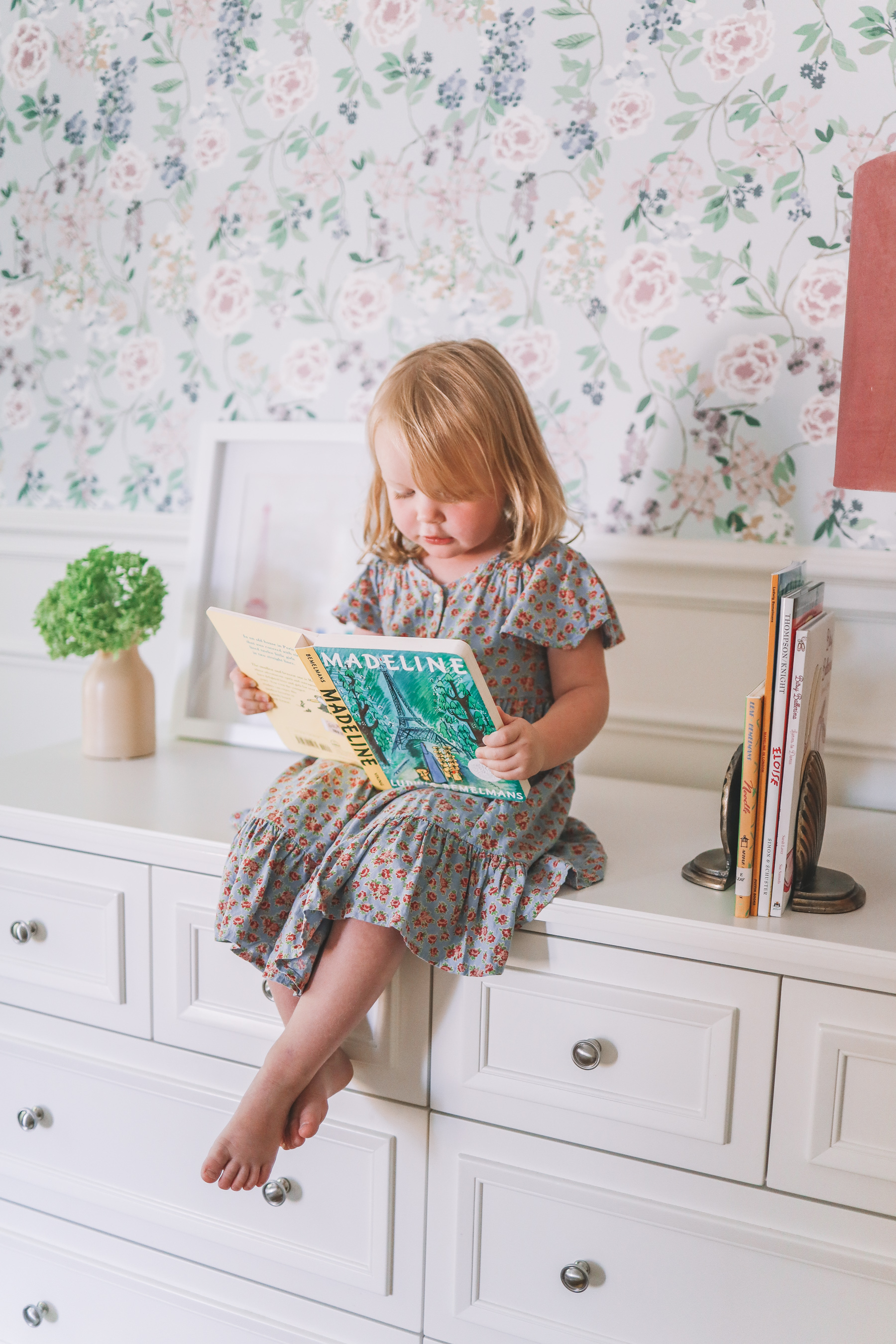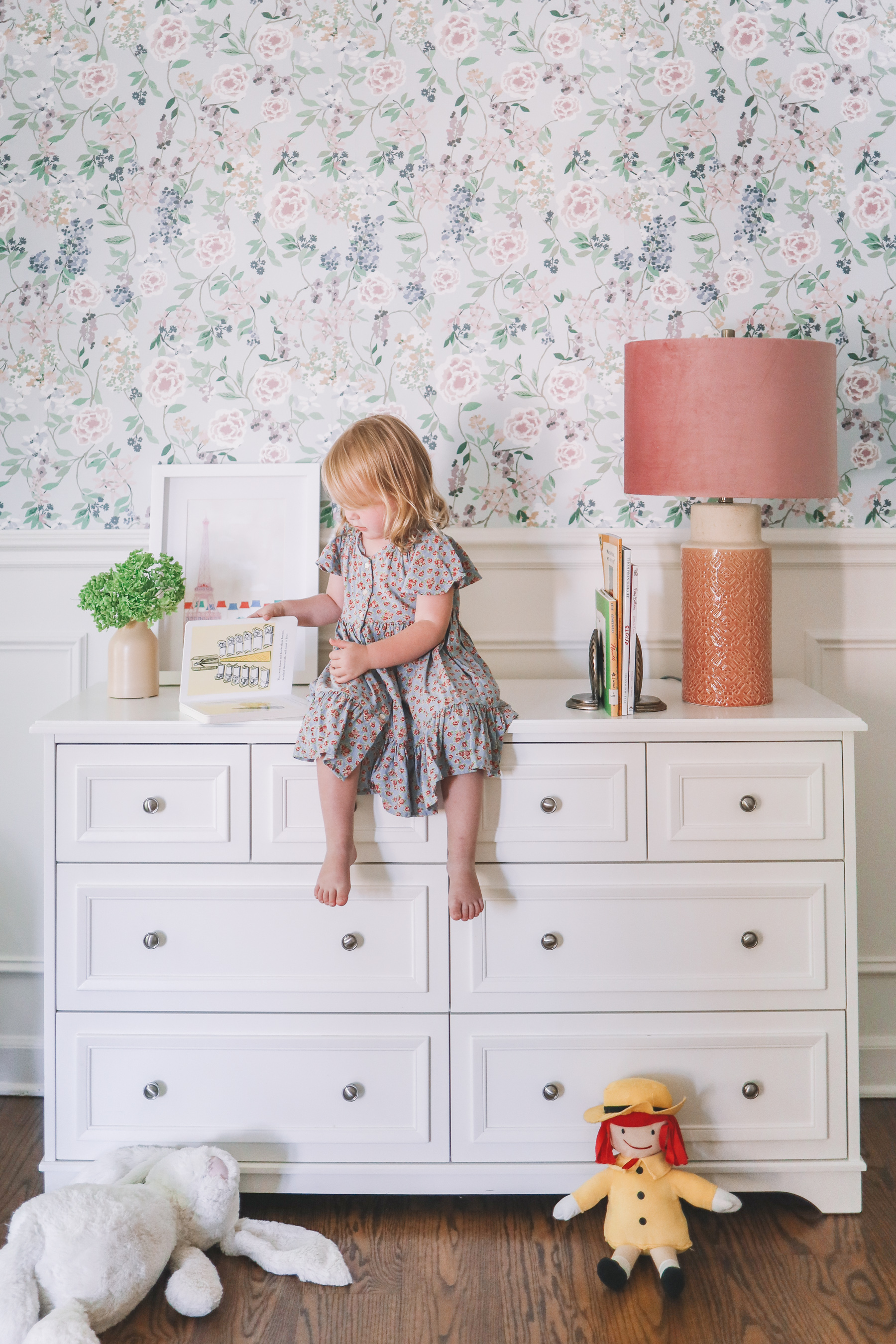 Shop the post:
Drew Barrymoore Flower Kids Eiffel Tower Framed Print (Also love this Parisian framed print, which we just might need to get! Other favorite artwork includes these flamingos, giraffe, elephant and fruit.) / Flower Kids Pink Cloud Nightlight (Not pictured because it hasn't arrived yet, but I'm so excited about it! Isn't it cute?! Other Flower Kids products we love: Strawberry Bedding, White Ledge Shelf, White Whale Shelf, Parisian Stroll Framed Print, "All About My Mom" Framed Print, Pink House Bed, and Pom Pom Pillow.) / Brass Shell Bookends, Pink Lamp and Gold Vase / Madeline Book and Doll / Bunny
This post is sponsored by Walmart, but all opinions are my own. As always, thank you so, so much for supporting the partnerships that keep Kelly in the City up and running!