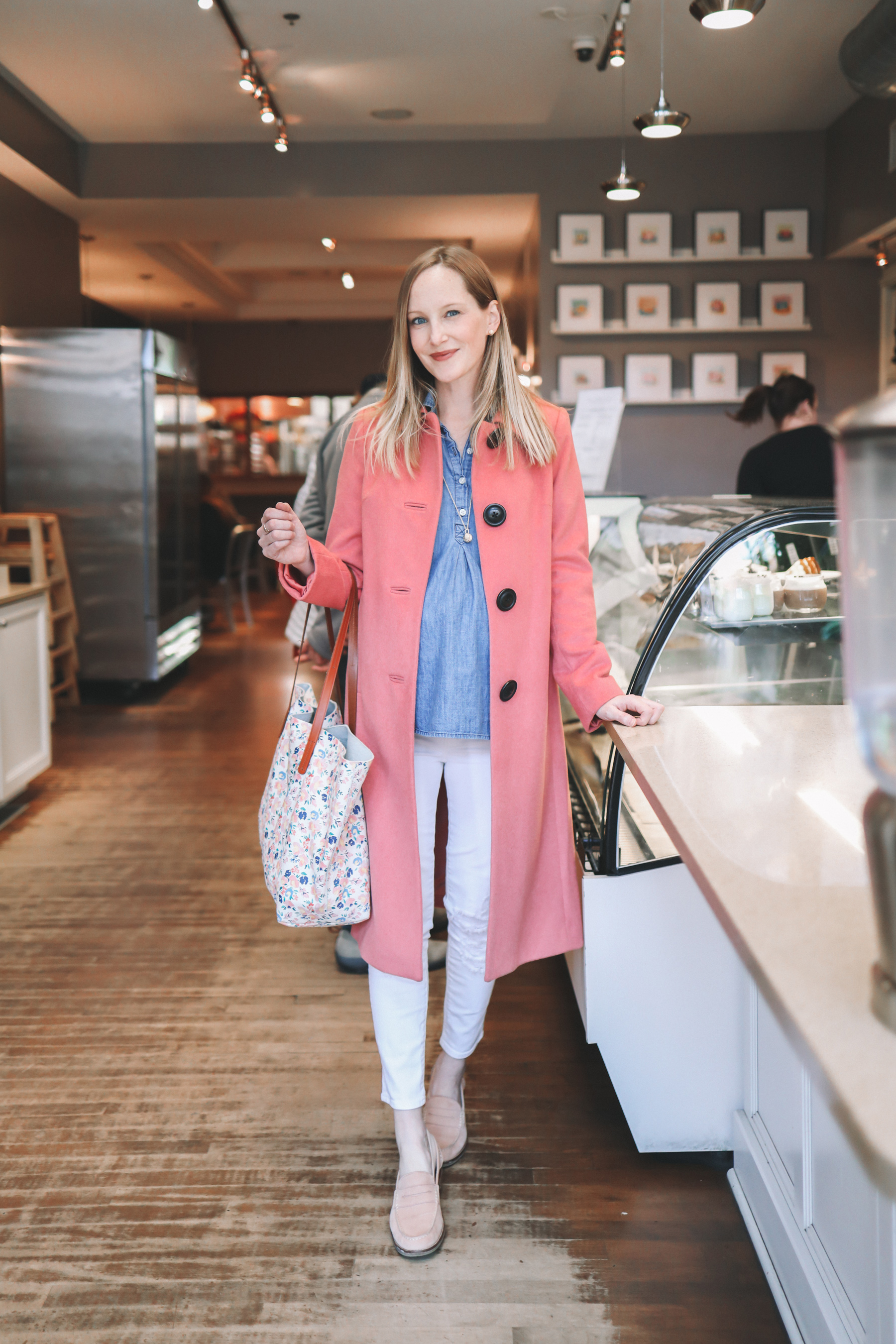 Pink Boden Coat (Go down on size. This one is nearly identical, btw.) / Brook & York Parker Knot Pendant / Sperry Loafers / White Maternity Jeans (Btw: Did you see this pair of white maternity jeans from Madewell?! Love these J Brand White Maternity Jeans, too. Also, if you're not pregnant, I highly recommend this pair of affordable white skinny jeans. I've had mine for years and love them! They're a deal, and they're very soft and stretchy yet don't lose their shape throughout the day.) / Chambray Popover (This is my go-to non-maternity chambray shirt.) / Mark & Graham Tote / Mark & Graham Laptop Case in "Blush"
These photos are a little random, but I'm trying to be better about capturing bits and pieces of our everyday lives in Lincoln Park, Chicago. :) So this weekend, I want to feature two places that we visit frequently in LP. (And they happen to be right next to each other!)
Today, I'm talking about Floriole Cafe and Bakery, which is my go-to coffee shop for work sessions, but also to bring Emma.
I will say that I don't get to Floriole Cafe and Bakery as often as I used to.
Before kids, I used to live a block down, right on Webster and Magnolia, and it was so easy to pop over. To save time, though, I now mostly work at home or at the gym, since that's where Emma's peewee, daycare and ballet programs are. But every once in a while–when our parents have Emma for the day or when I'm totally behind and need to pump out as much work as humanly possible without interruption 😂–I get myself over to Floriole, and it's the loveliest.
The cafe has a top floor with tons of seating, and the staff is totally good with people sitting there all day (until 4 p.m. when the top floor closes, at least) on their laptops or whatever. The top and bottom floors are light-filled and beautiful, and it's a really nice and inspiring space. The noise level is fantastic as well. Not too loud but not too quiet, either. Just right.
The food's great, too! They have lots of healthy breakfast and lunch options, but my favorite is ordering the basket of bread, haha. (SO GOOD.) Oh! And they also serve beer and wine. So if you're not pregnant, that's pretty nice. Especially if you're completely overwhelmed by the amount of work you have on your plate. I, for one, always order a glass of wine at 5 p.m. when I'm there and not pregnant; makes the work far more enjoyable! 🙈
Floriole also has high chairs and outside seating… and when it's warm, they open up the giant doors that line the front of the cafe so the whole place gets fresh air. It's wonderful.

Oh! I should also mention that I'm going to be doing a giveaway with Brook & York soon. They make the "Parker Knot" pendant necklace that I'm wearing in these photos. :) Isn't it beautiful?! It really reminds me of summer on the Shore, which I'm just so excited about this year. I'll be running the giveaway on Instagram, and gifting one lucky entrant $100 to shop the site. Above are some favorites from the brand!
Okay, that's enough for today. But definitely drop by the next time you're in Lincoln Park! Located at 1220 West Webster, Floriole shouldn't be missed!
Looking for my other favorite spots in Lincoln Park? Read my complete guide to the neighborhood here.
xoxo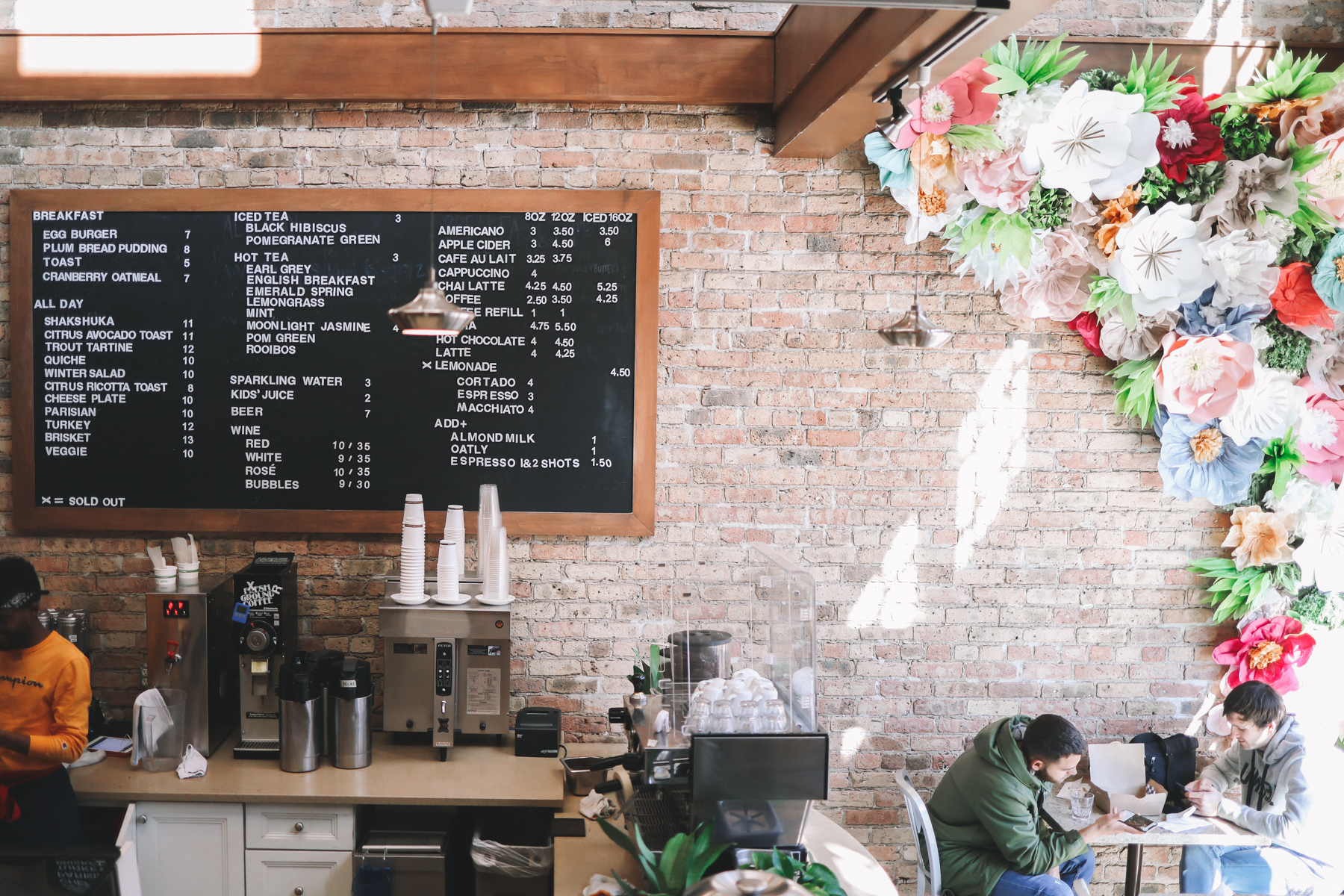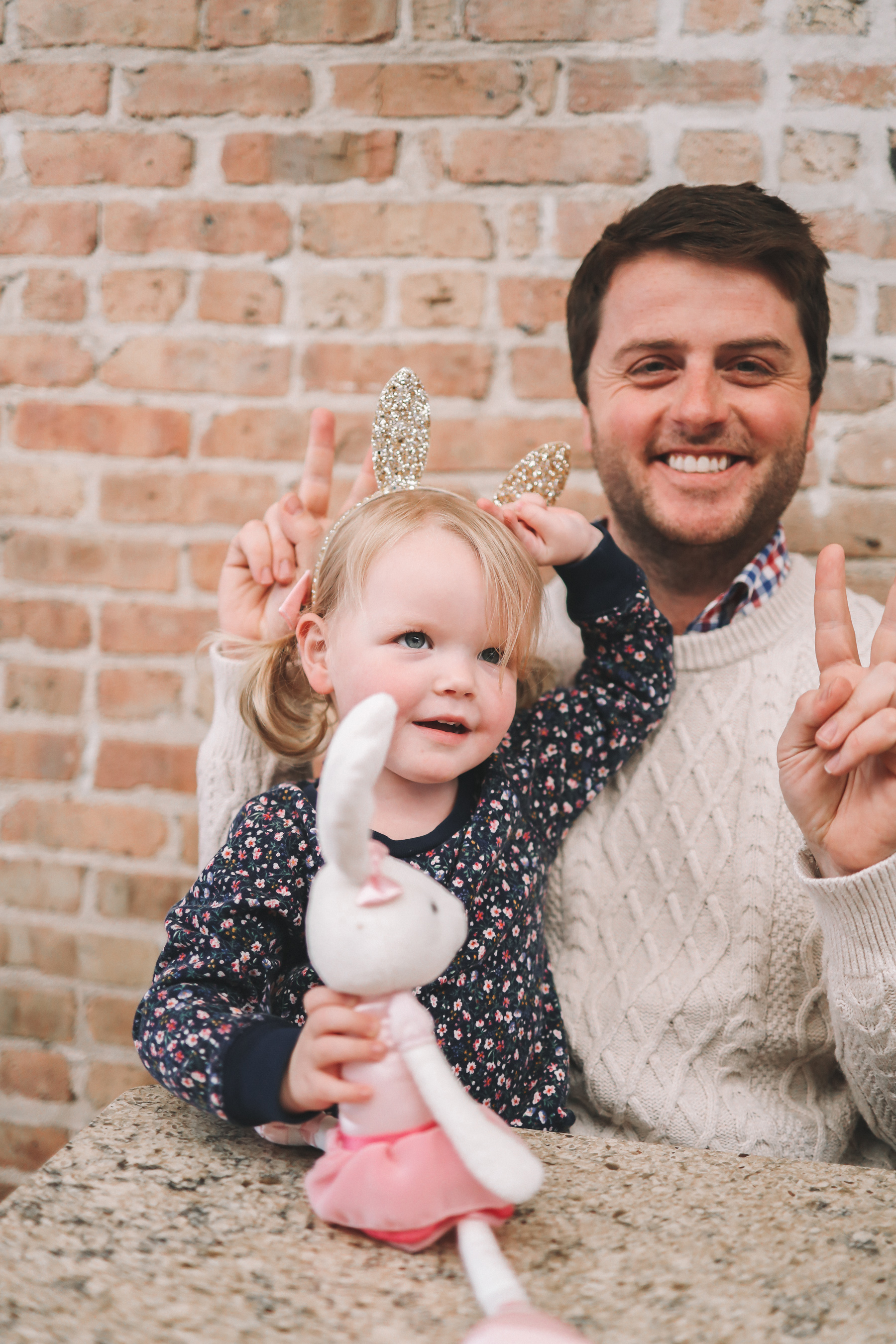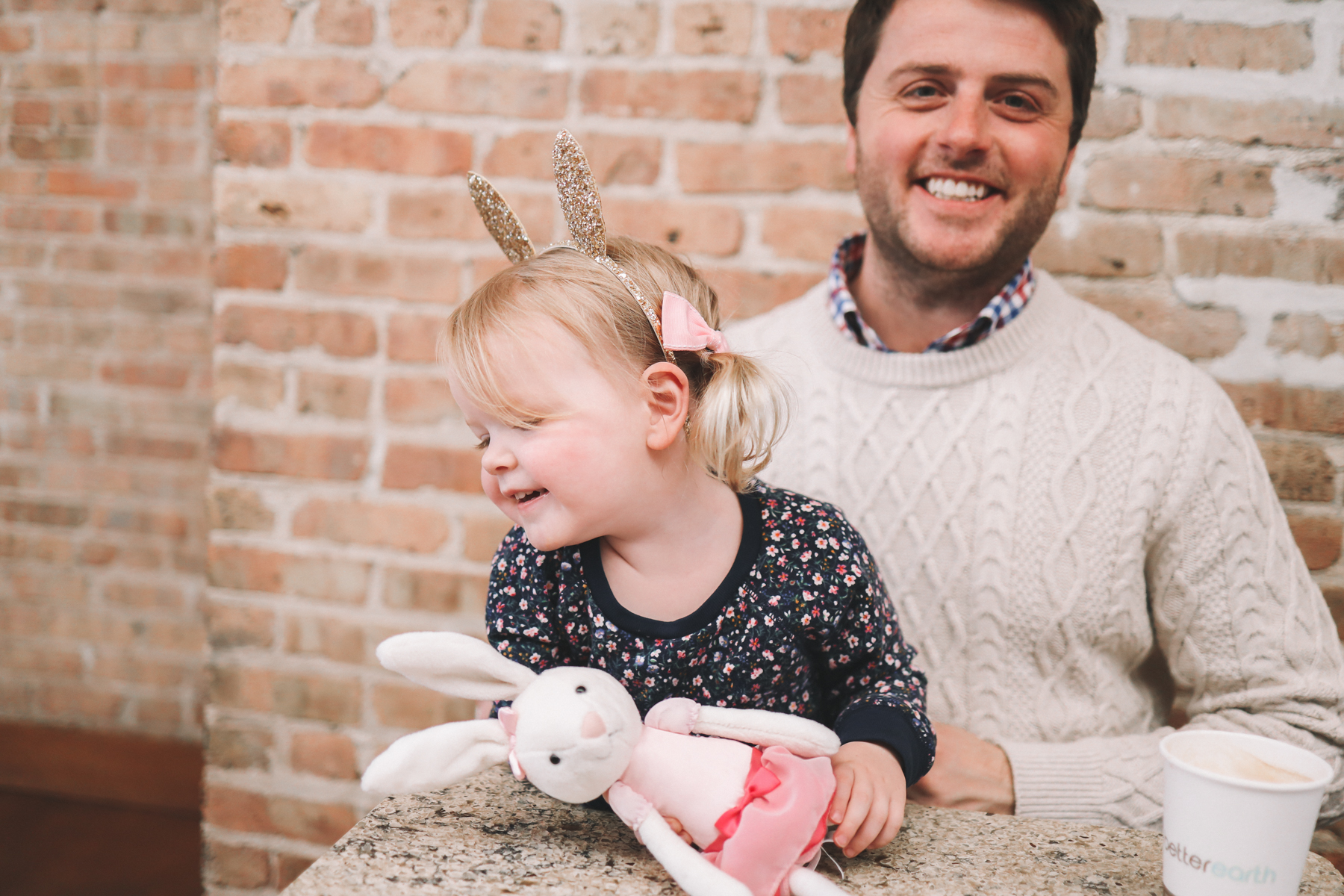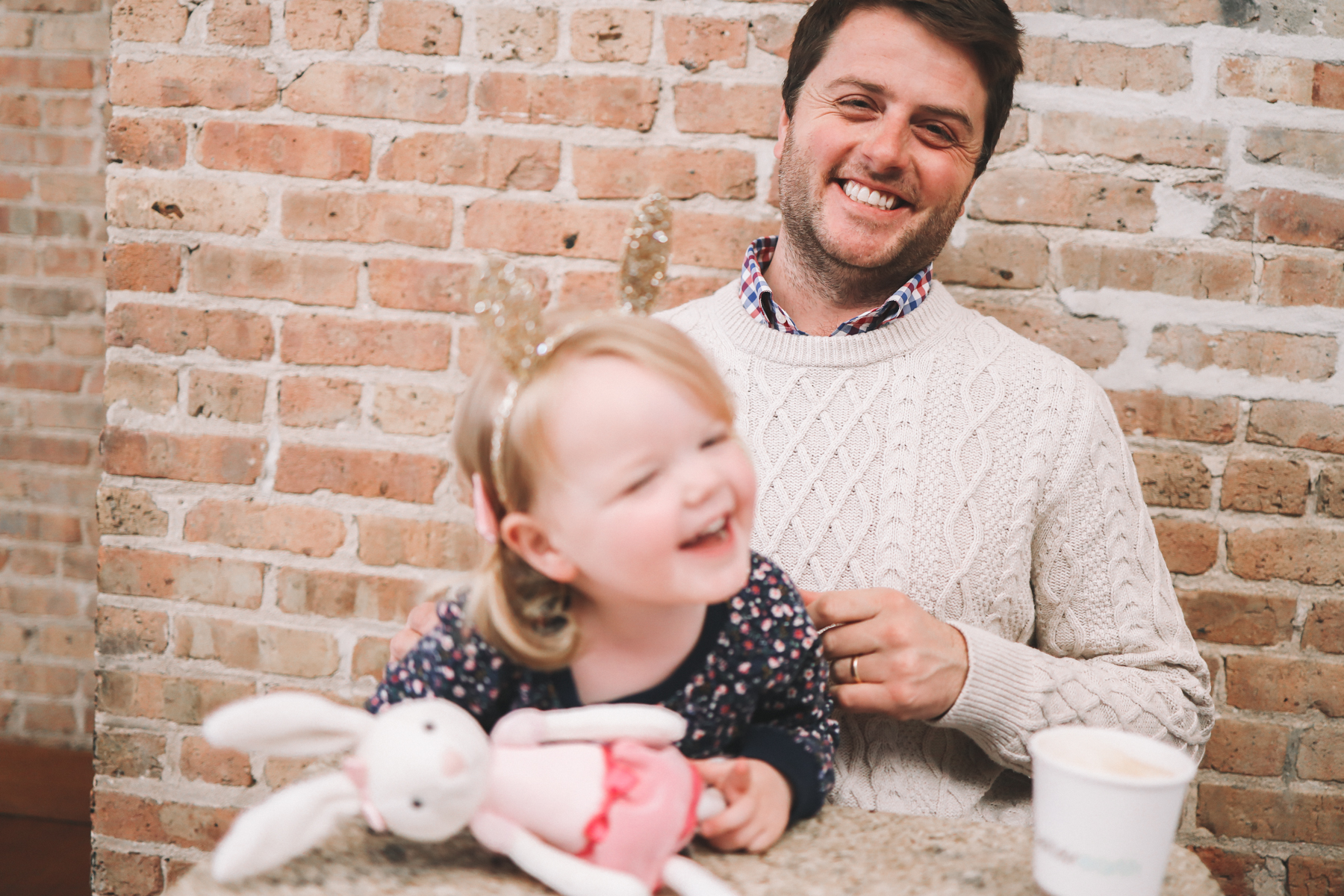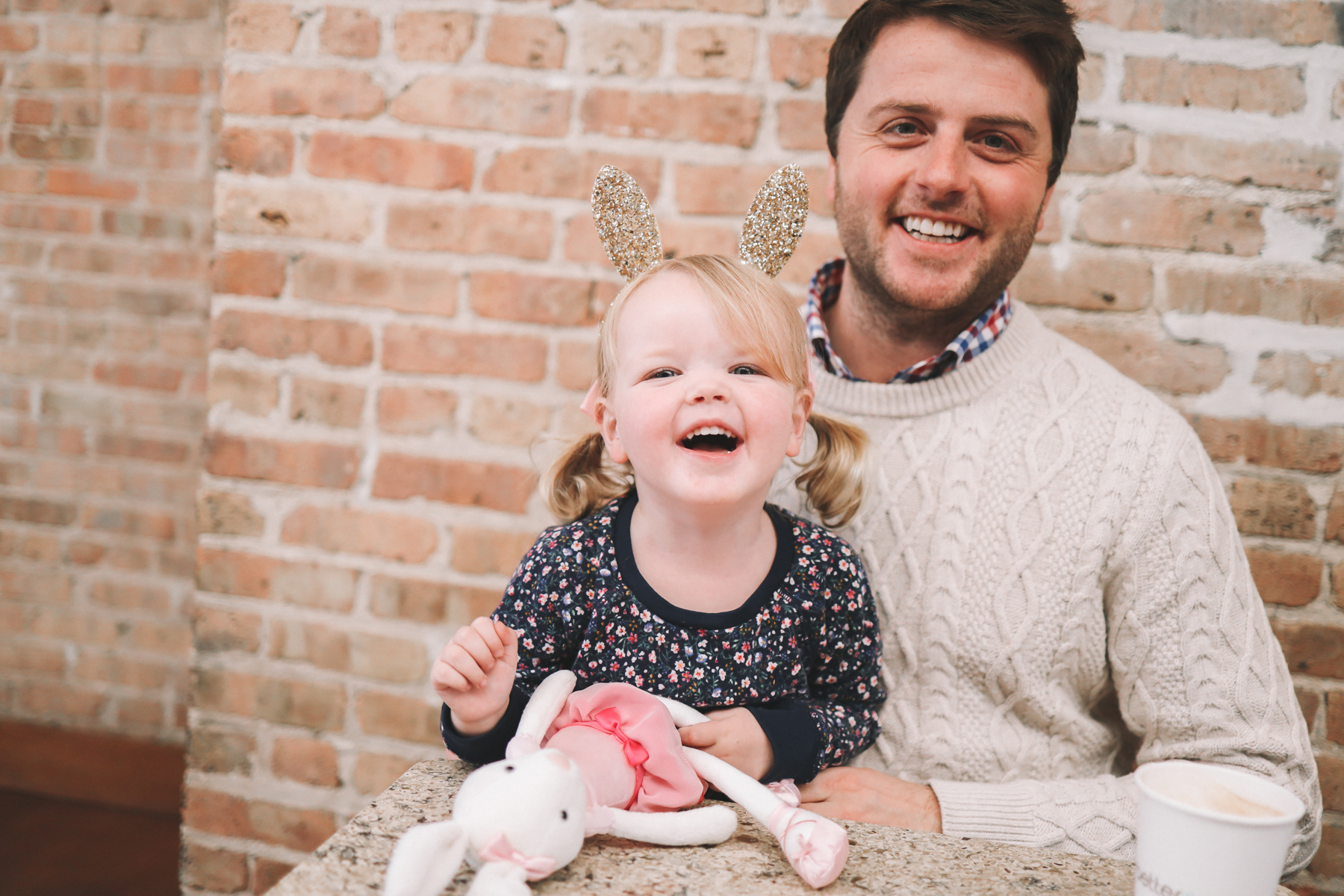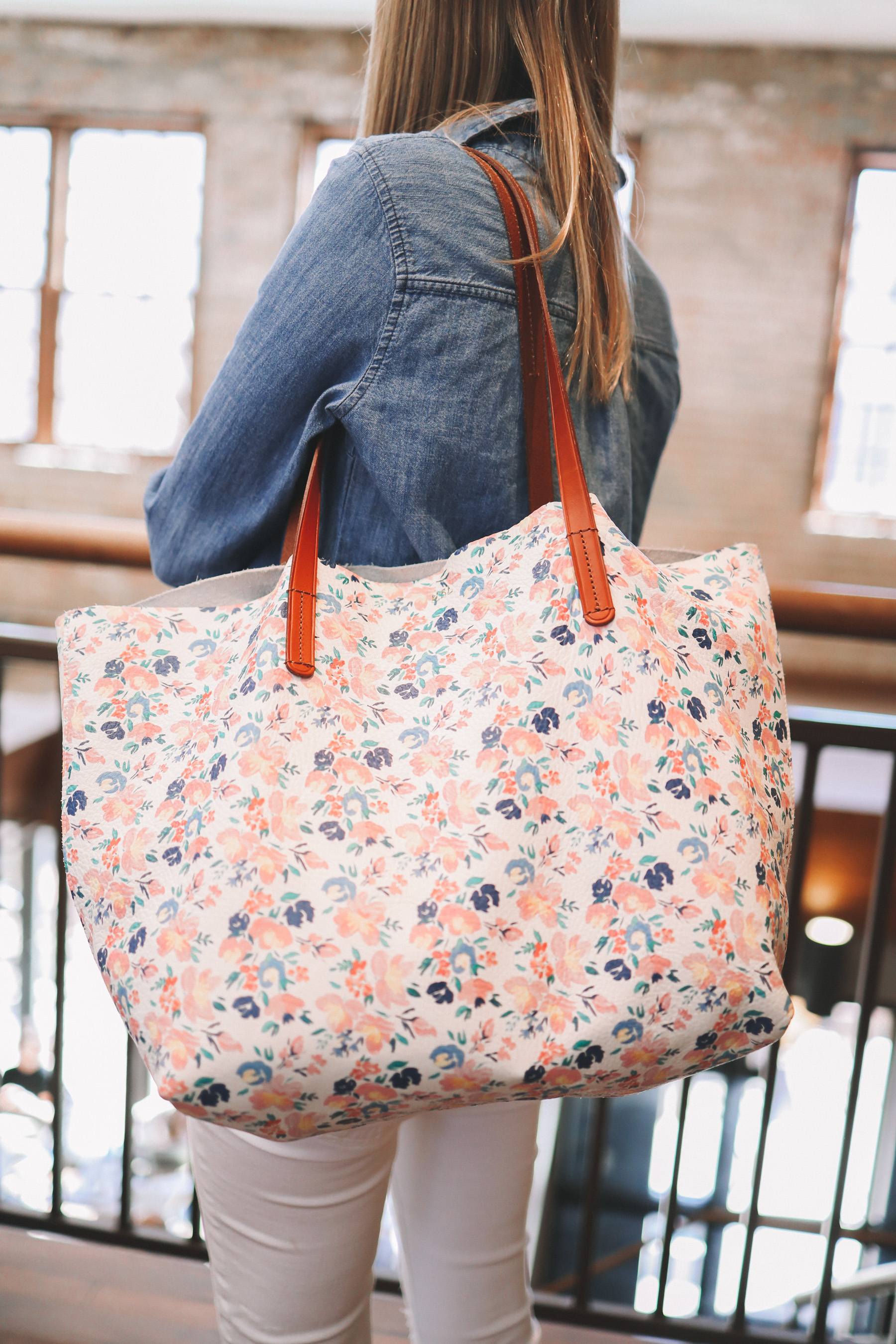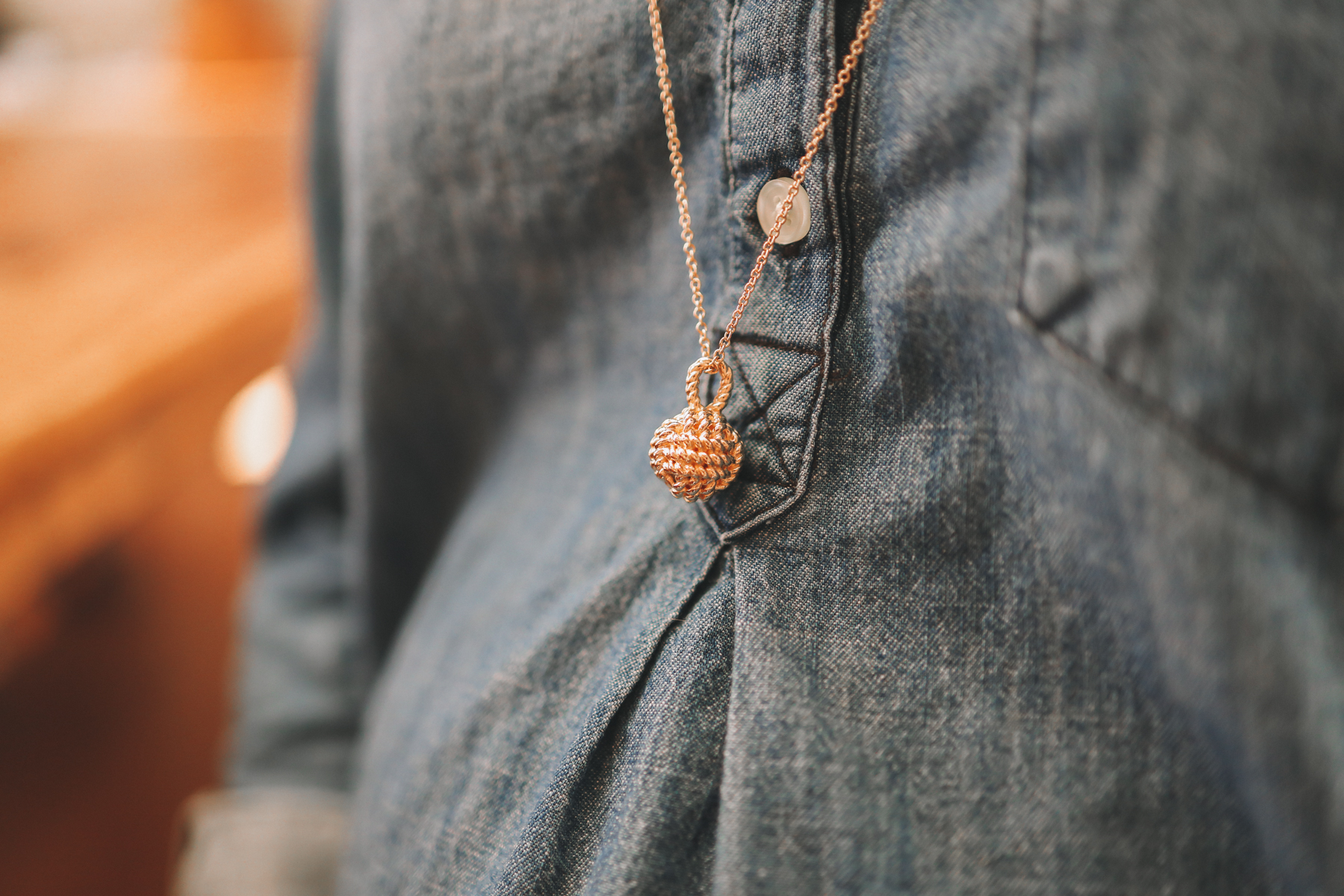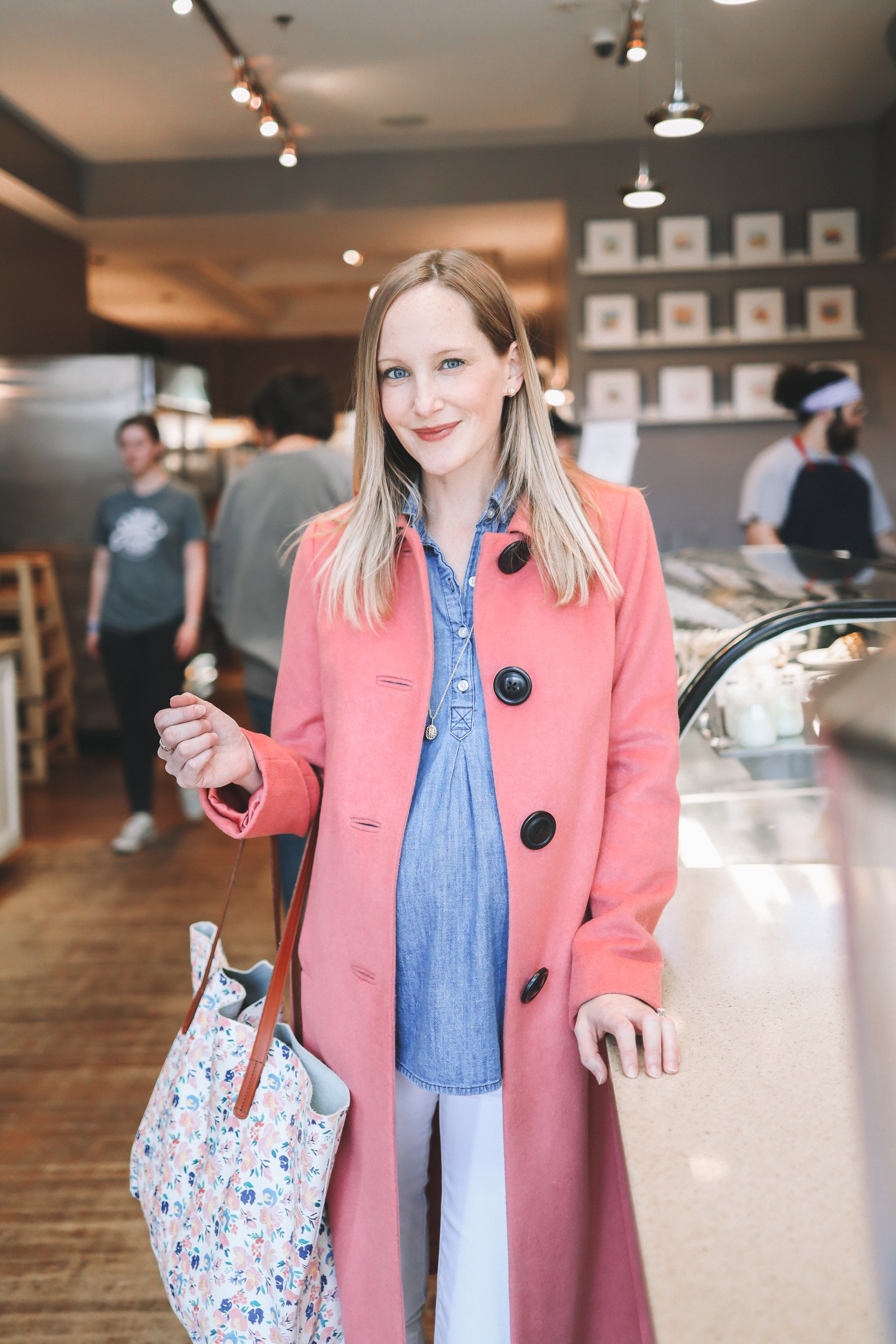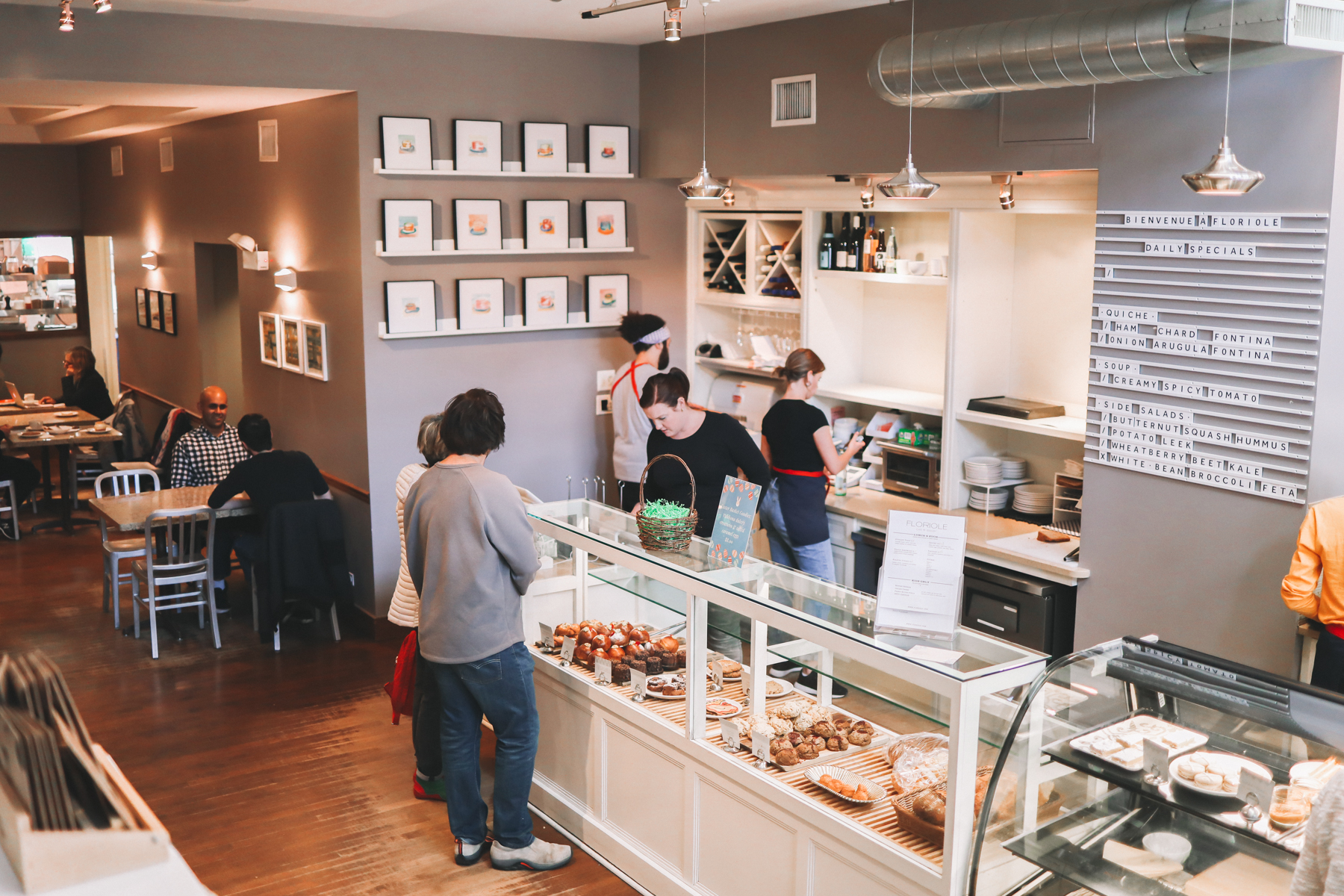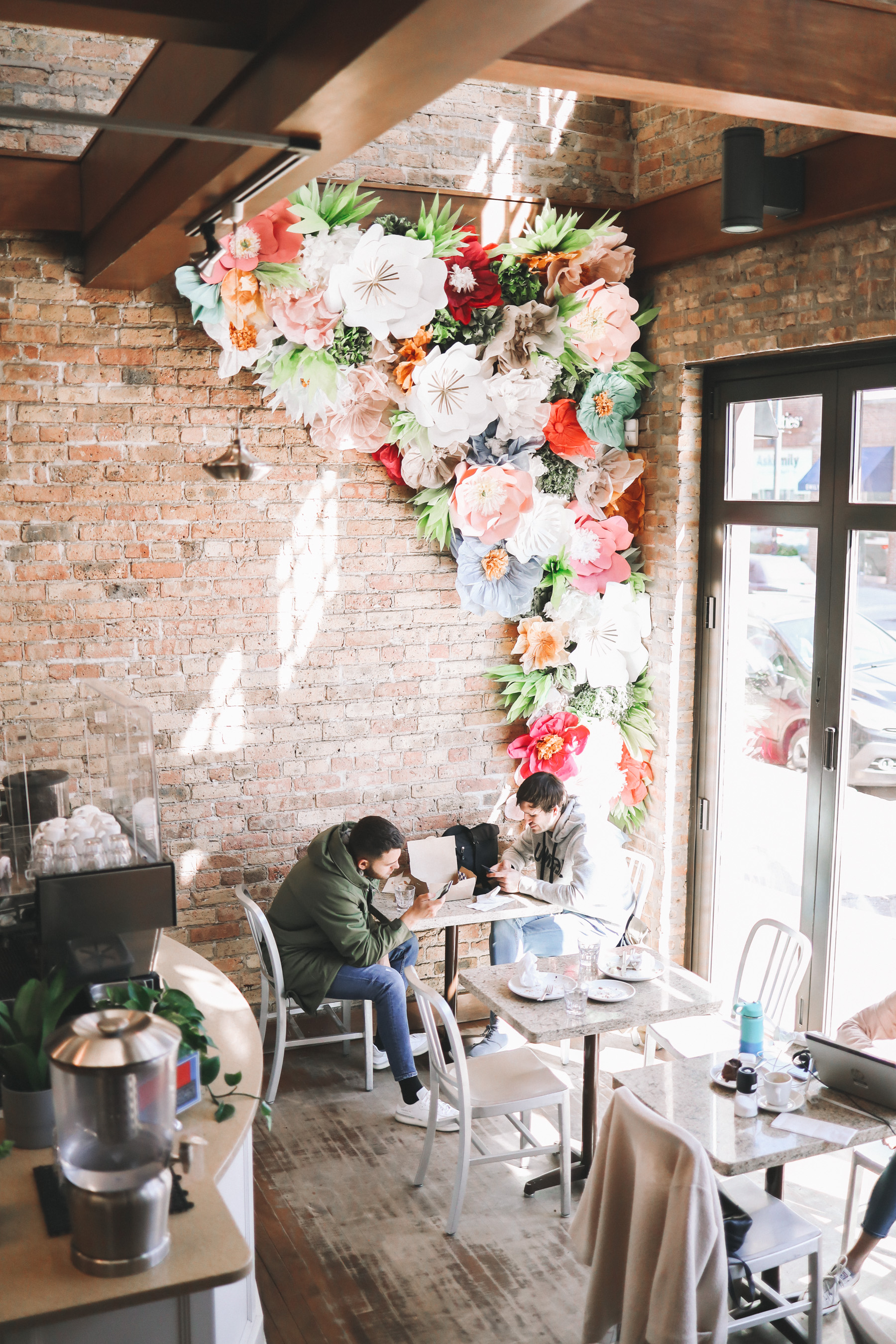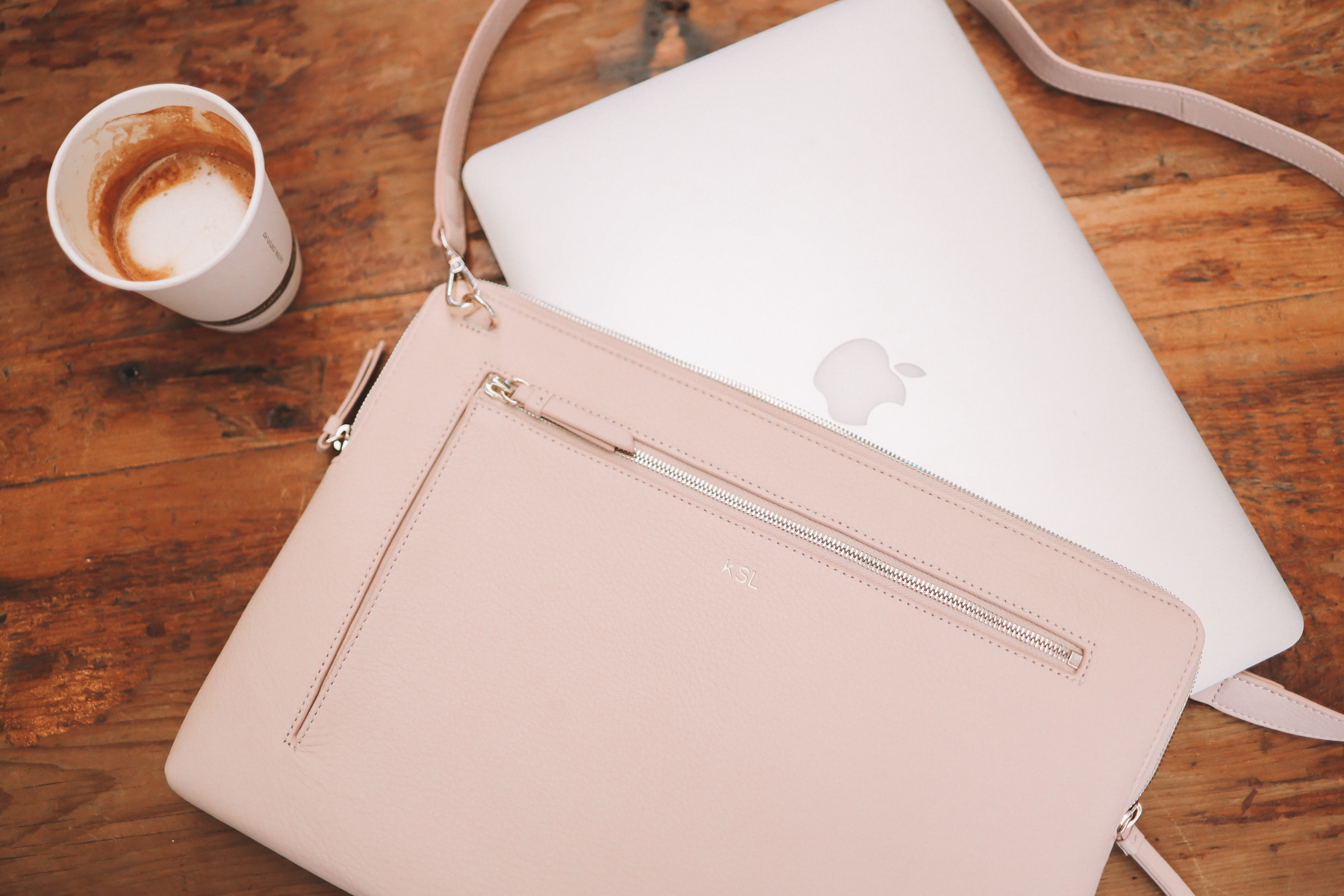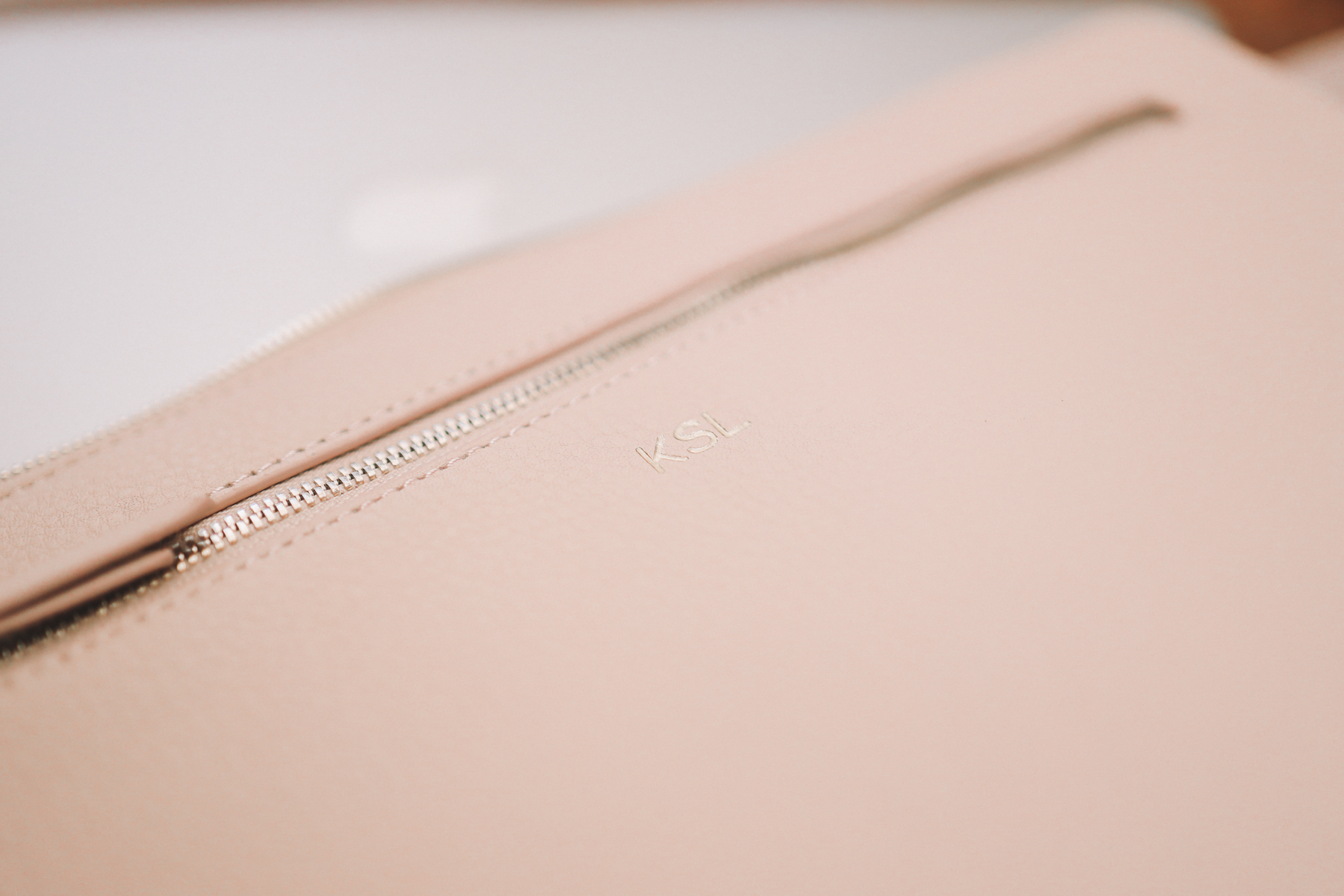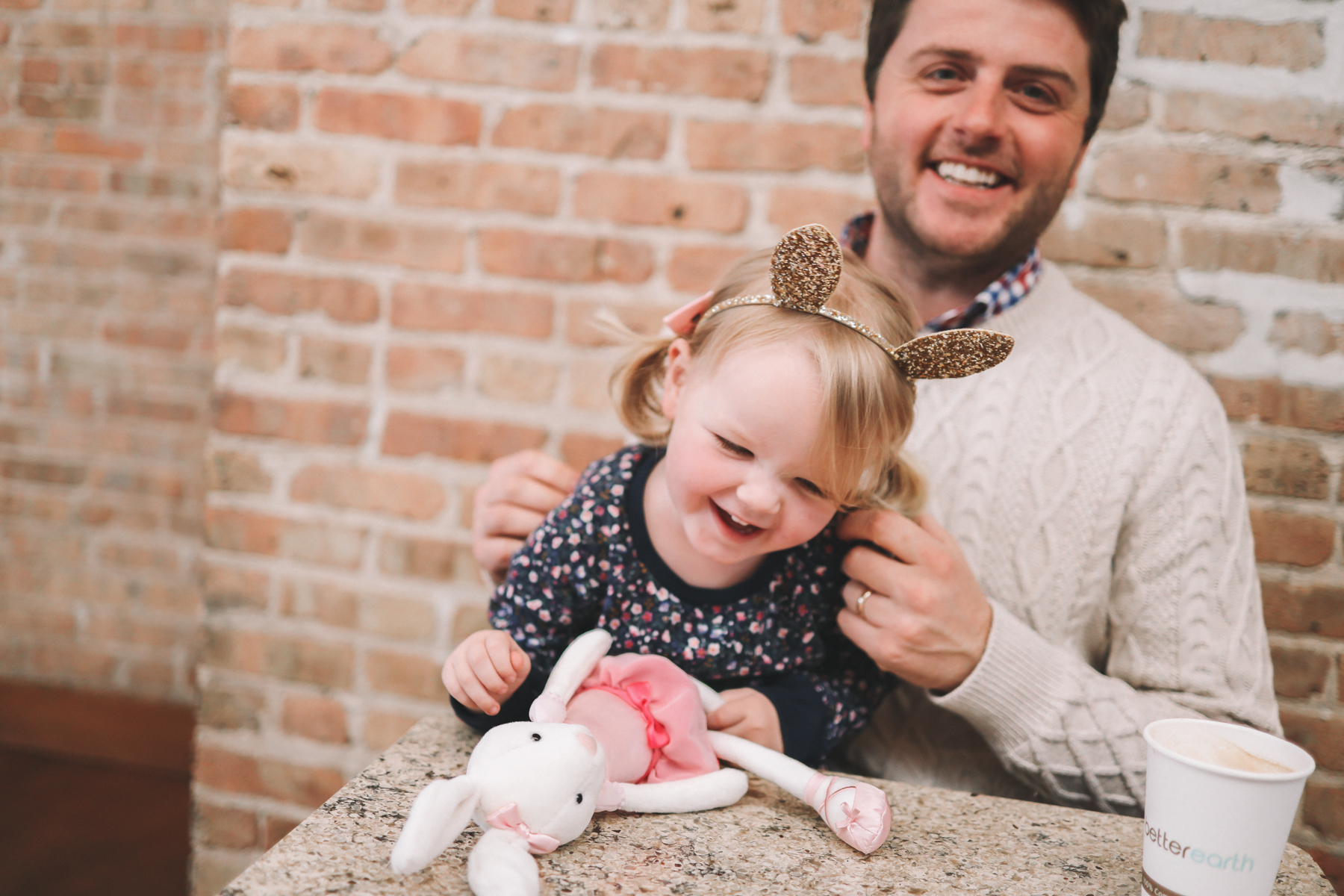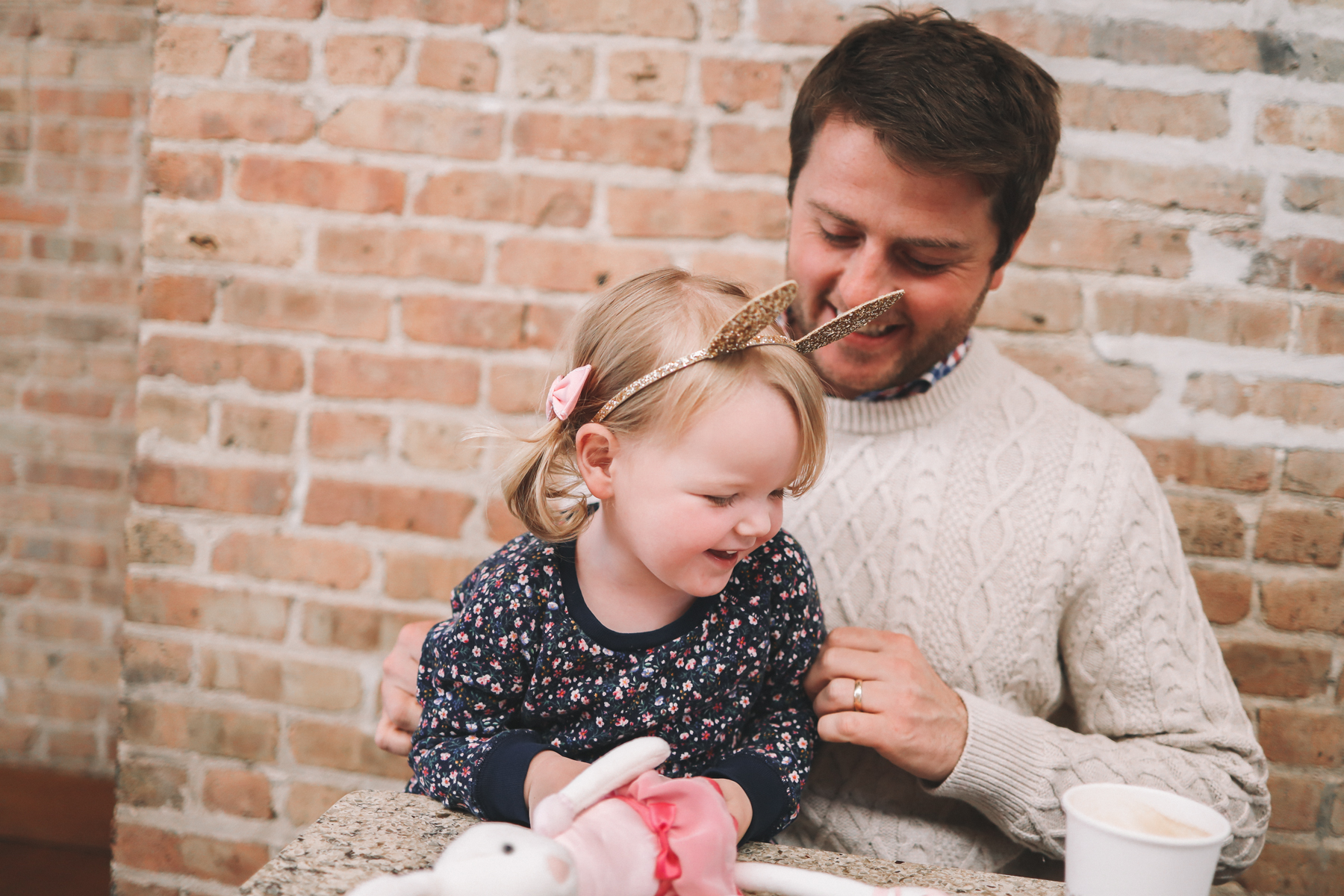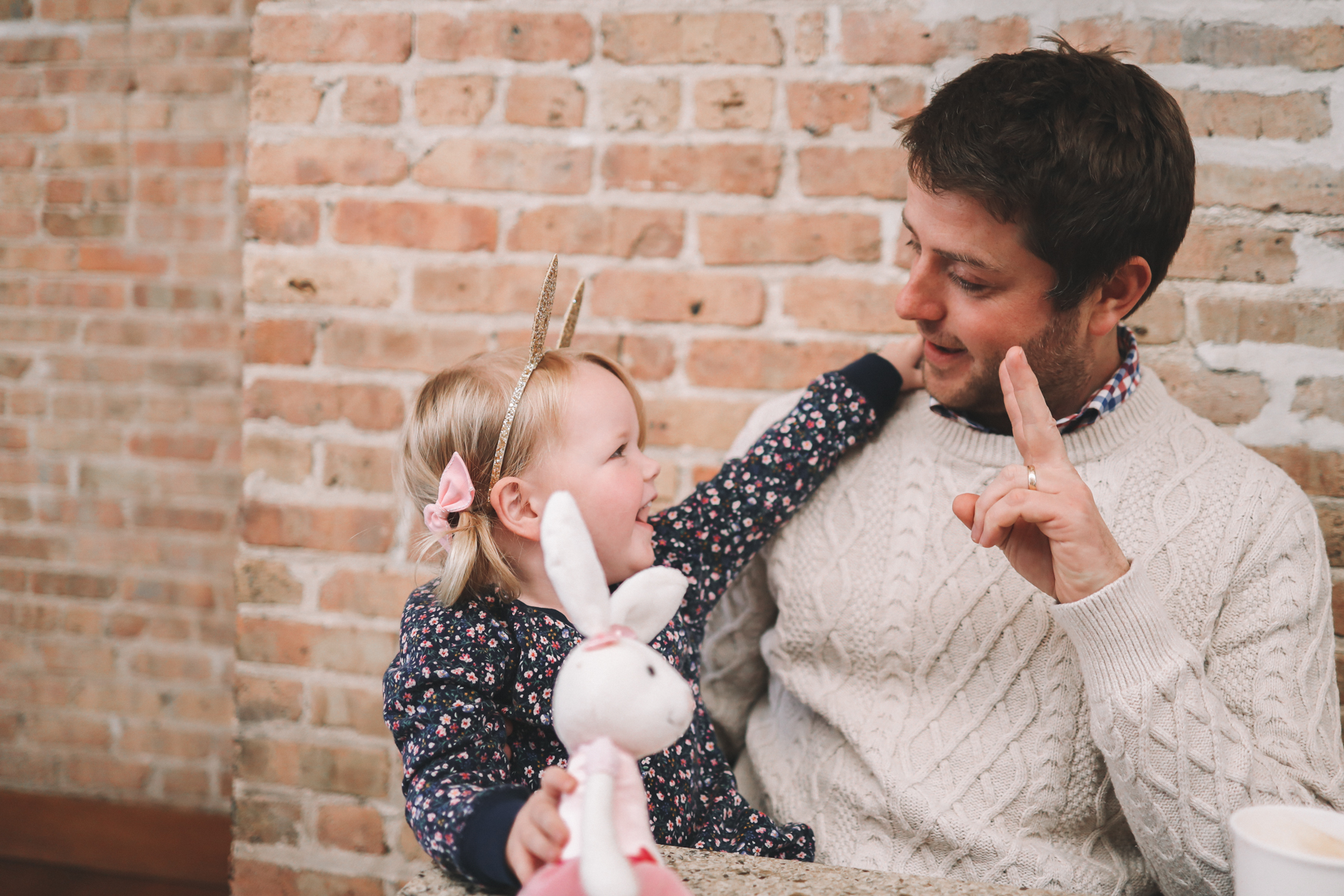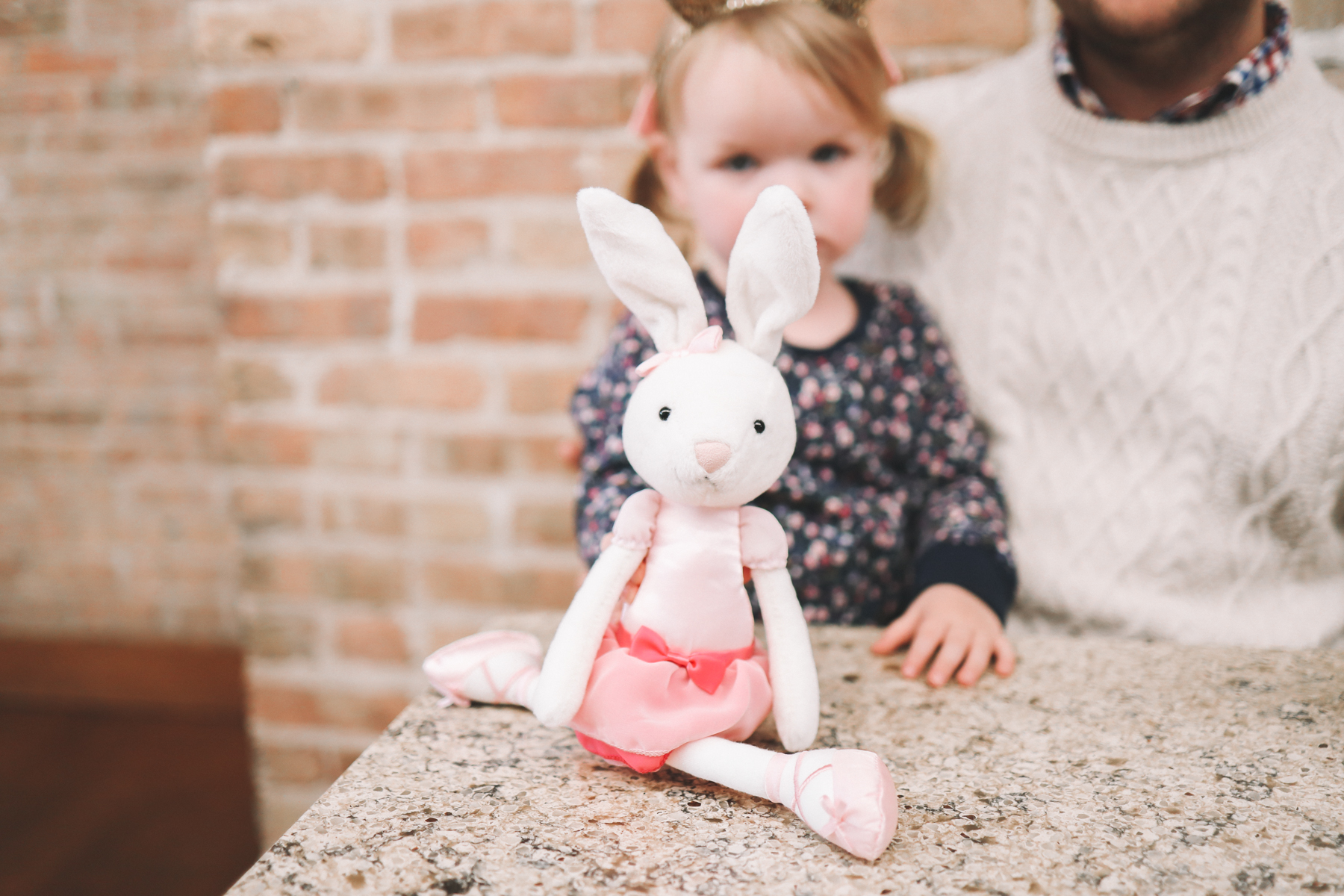 Shop the post:
Pink Boden Coat (Go down on size. This one is nearly identical, btw.) / Brook & York Parker Knot Pendant / Sperry Loafers / White Maternity Jeans (Btw: Did you see this pair of white maternity jeans from Madewell?! Love these J Brand White Maternity Jeans, too. Also, if you're not pregnant, I highly recommend this pair of affordable white skinny jeans. I've had mine for years and love them! They're a deal, and they're very soft and stretchy yet don't lose their shape throughout the day.) / Chambray Popover (This is my go-to non-maternity chambray shirt.) / Mark & Graham Tote / Mark & Graham Laptop Case in "Blush"