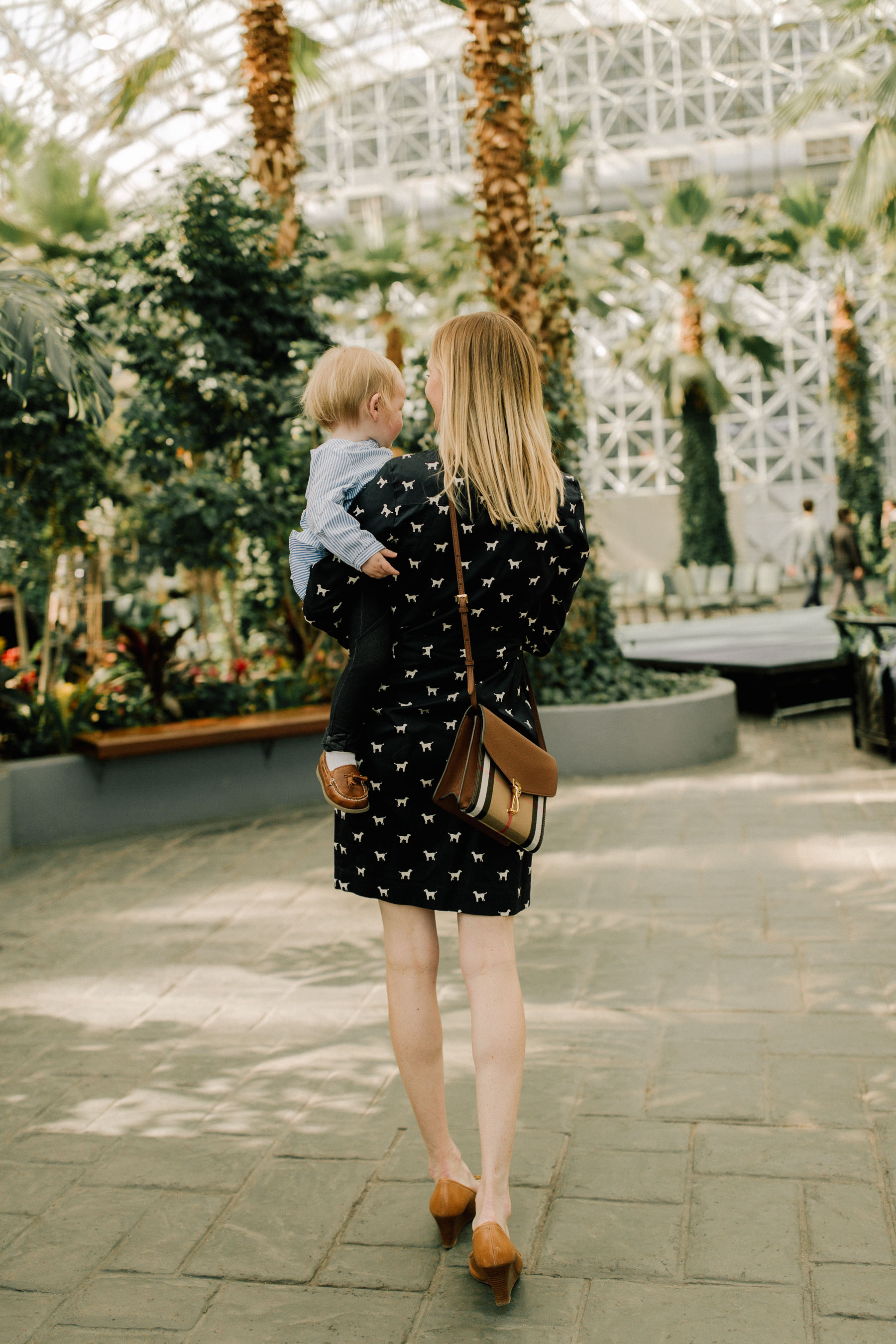 I've had a rough couple of months, happiness-wise. It's the same for me every year. Sadness tends to be somewhat unavoidable for a Seasonal Affective Disorder sufferer. Especially in the winter. Interestingly, my toughest time tends to be the fall–when the days become shorter. But despite that, and despite implementing the usual strategies for effectively combating the disorder (and having the most wonderful life a girl could dream of having!), January and February were hard.
I should likely write a longer post at some point about everything I do to fight SAD. (Would that be of interest?) But getting out of Chicago–and visiting warm, sunny places–is one thing that's made a big impact on my emotional health. While I love this city, it's brutal in the winter, and it takes its toll on me. And even though arranging travel plans when I'm feeling low is overwhelming, it's well worth it. I couldn't believe the improvement I saw in myself during and after our Naples trip, for example!
That said, travel is pricey and not something I can do every week. ;) So Mitch and I have been making a concerted effort to visit places in Chicago that make us feel like it's summer. We love eating at Summer House, Athena, NorthSide, the J.Parker, Cindy's Rooftop, and Old Crow Smoke House… and need to try City Winery's igloos soon! But we also love running around the conservatories with Emma. You've likely seen the Lincoln Park Conservatory on this blog many times, as it's super easy for us to pop in to. Crystal Gardens, though, is a relatively new fave. It's located right next to the Children's Museum, so we're there on the reg now. (Garfield is great, too, btw!)
This past week, we were graced with some days in the 60s, so we headed down to the pier twice. We didn't even bring coats! Last year, we got a couple of similarly magical warm days and they remain in my memory as some of our happiest times. Isn't it crazy how quickly we stop appreciating sunshine and warmth during the summer, when that's the standard, expected forecast? At the beginning of every summer, I tell myself to never take a single day for granted… but, of course, that never happens. ;)
Either way, I loved this particular day when these photos were taken. First, we ran around on the pier and skipped and swung Emma around. (That actually happened, haha. Mitch skipped, too.) But it was super windy, so we didn't even try to snap photos. 😂 I couldn't help but pull out my camera at Crystal Gardens, though. So much sunshine… and no wind!
I wore a long-sleeved dress from Brooks Brothers that I got a few years ago; I initially bought it because it reminded me of Reilly, but Emma is now obsessed with the dog print! I'm not sure if you saw on Insta Stories, but Emma just started saying "Noodle," and it's the cutest.
I also wore this new Burberry bag from Farfetch. (Eeeeeee!) I've long been obsessed with the timeless Burberry print. I instantly fell in love when I saw the Macken bag. It's big enough to hold my essentials yet also allows me to be hands-free when I'm running around with Emma. Also, I love how soft the leather is and how comfortable it is to wear it as a shoulder or crossbody bag. When spring actually arrives, I'm picturing myself wearing it with a trench coat and cute rain boots!
And let's talk wedges. While I don't typically wear heels while running around the city with my family, this pair from Tory Burch is more comfy than a lot of my flats! They required zero break-in time, which I always want to mention when I find an A+ pair of shoes… because that's rare. They run TTS, in case you're wondering. Oh! And my "matching" earrings were a gift from my cousins many years ago, and I break them out on special occasions. :)
It felt wonderful to shed my normal puffer and jeans for a couple of days, and I'm crossing my fingers that we're graced with a warm spell or two in March!
Anyway, I know there have to be more locations in Chicago that can trick me into thinking it's summer when it's actually winter. ;) Am I missing any? I love anything with a glass roof, haha… and the brighter and cheerier the vibe, the better!
This post was sponsored by Farfetch , but all opinions are my own. As always, thank you so much for supporting the partnerships that keep Kelly in the City up and running!