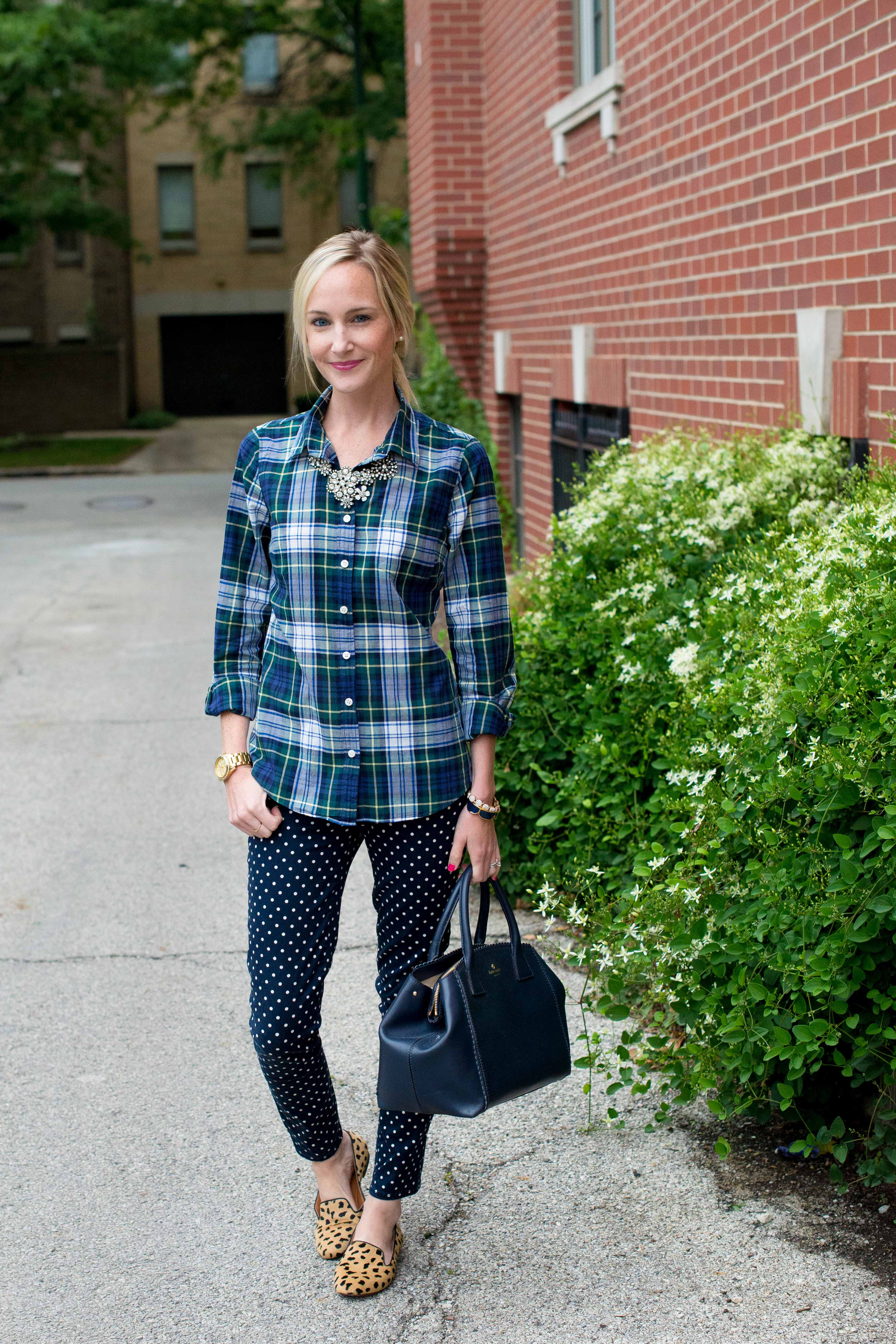 Madewell Flats (Similar here, too) / Benevolent Jewels Necklace (c/o) / J.Crew Polka Dot Jeans (Sold out, similar here) / J.Crew Factory Plaid Shirt (Old, but loving this one and this one!) / Kate Spade Scalloped Bag (Old, but I love this brown scalloped bag!) / J.Crew Pearl Earrings / Michael Kors Watch / Armed and Readi Pave Bracelet (c/o) / Kate Spade Scalloped Bracelet (Old, still available via eBay)
While I'm all about mixing prints, I normally keep it to two. This, I admit, is a bit extreme… but listen: most of my warm clothing is still at my parents' home on the East Coast, so I'm workin' with what I've got. Who knew it would get so cold in Chicago in September?! It was in the forties at one point today! With any hope, the temperatures rise, because I'll be without my sweaters and jackets until at least mid-October. Sheesh.
Anyway, quick post, as Mitch and I are helping my brother-in-law, Charlie, build a chicken coop today. (I say "help" like I have any idea what I'm doing. ;)) Don't worry; it'll be well documented, haha. Wish me luck!