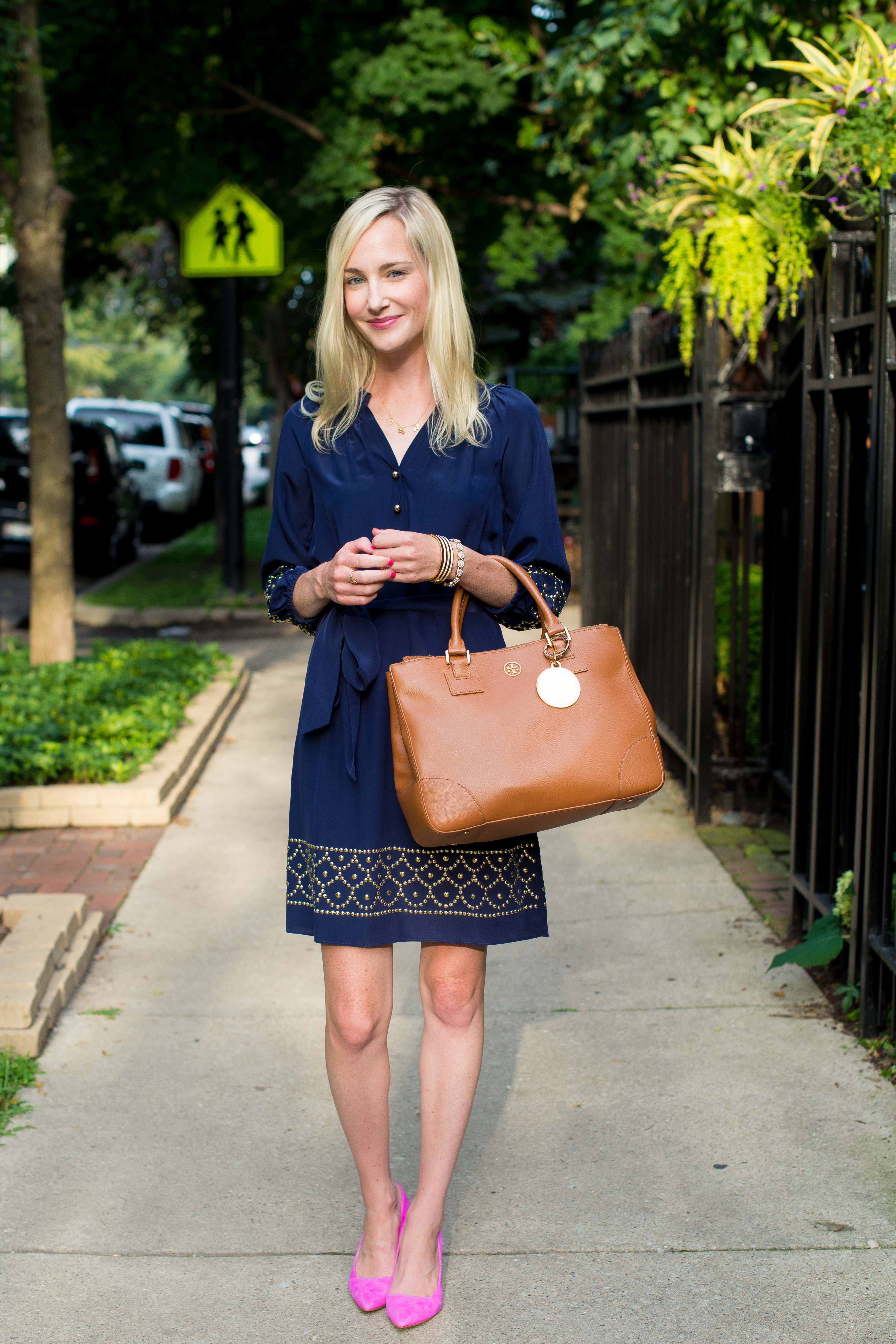 Lilly Pulitzer Dress (Old, similar here and more casual option here) / Tory Burch Tote / C.Wonder Heels (Similar here for a steal!) / Cinco Powell Monogrammed Tag (c/o) / Henri Bendel Bangle (c/o) (Sold out, but this is my current Henri Bendel obsession! And this is the classic.) / Armed & Readi Bracelet (c/o) / Emma McKinstry Necklace (c/o) / J.Crew Earrings
I'm not sure how I could ever express how thankful I am for the support I received in response to yesterday's rather heavy post on why I'm taking a break from teaching this year. I read every single comment and e-mail, and I mean it when I say that each one had a significant impact on me. Thank you for sharing your personal stories and relating to mine, and for offering up encouragement and understanding. How are you guys so awesome? You never cease to amaze me.
Mitch and I were also completely floored by how quickly the classroom project was funded. (!!!) From the bottom of our hearts, thank you. And for those of you who have inquired as to whether you can still donate, another project will be up in a few days, and I promise to share! We're so appreciative.
And with that, I leave you with some photos of what I wore a couple of weeks ago when my good friend Caroline–one of my oldest friends–came to Chicago. We caught up over drinks and dinner at Untitled, a very cool River North bar reminiscent of Prohibition-era speakeasies. If you ever get the chance to go, I highly recommend the squash blossoms. Good God.
Caroline and I met in the seventh grade at a small school in Princeton, New Jersey. I was a new student, and pretty nervous about making friends and fitting in. Caroline took me under her wing. (Thanks, Girl.) We may not see each other very often these days, but when we do get together, it's just like old times! Friends like that are rare, don't you think? :)
(Caroline is also one of the most interesting people I know. Follow her Tumblr blog! This is her swimming with a whale shark. I know: #omg)