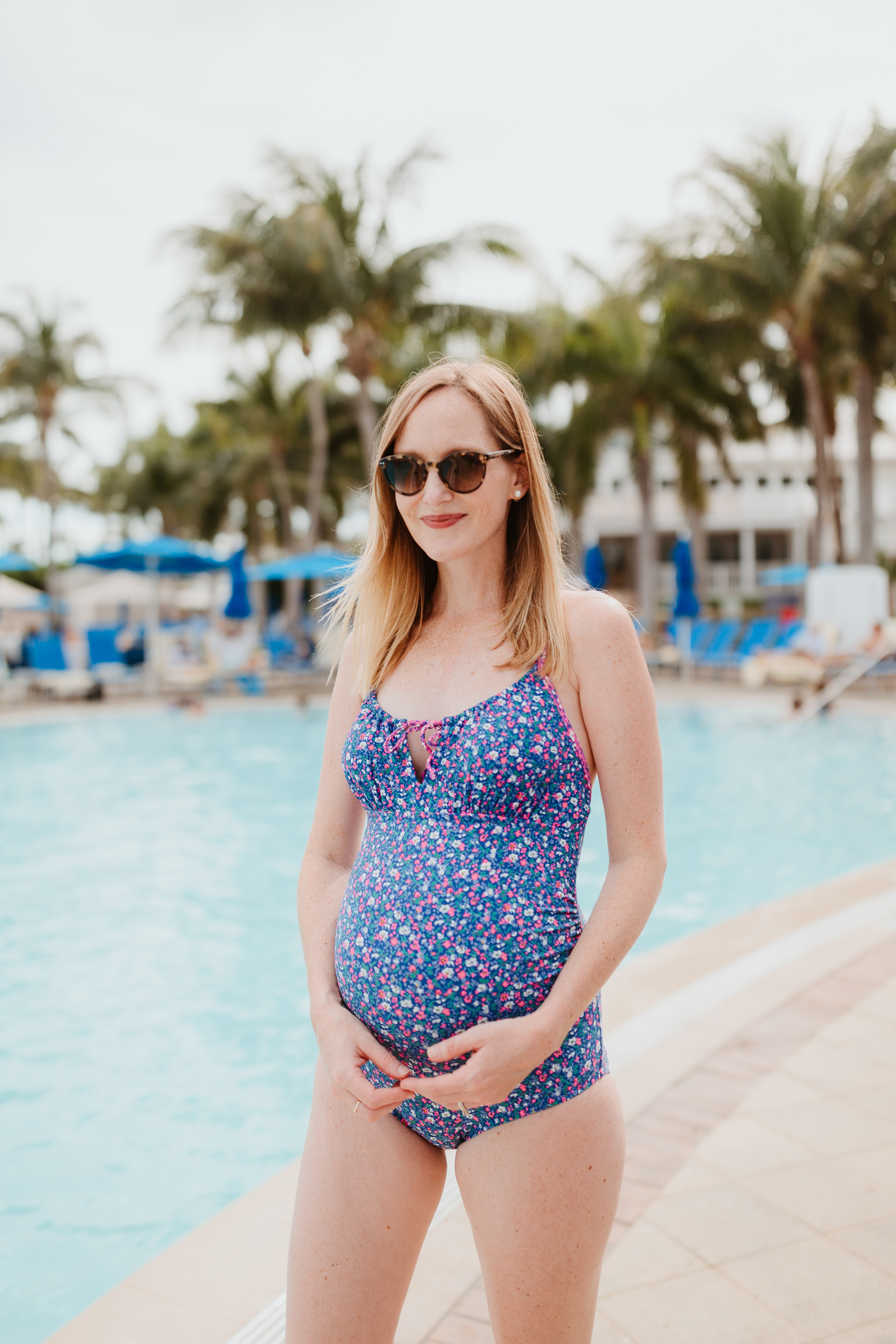 I suppose because we're now officially less than a week away from Spring (!), I've been getting a good number of requests for maternity swimsuit recommendations! I know, I know: Finding a suit that makes you feel confident while pregnant might sound impossible. Or like torture. 😜 But whether you're going on a vacation, blessed to live in a warm climate, or simply swimming in your gym's pool, there really are a lot of options–and you're bound to feel cute in one of these!
I don't have any additional warm weather plans before Baby #2 arrives, but if I did, my eye would be on numbers one, two and three from the below spread. I obviously love stripes SO much, haha, but they're not exactly flattering in the third trimester. Suit #1, though, features vertical stripes, proving that it was actually designed by a woman who's been pregnant before. 😉 Isn't it pretty?! Love that it would totally work for postpartum as well. And then there's suit #2, which I've been seeing ALL OVER the internet. I think it's actually the prettiest one I've ever come across, though the price tag is steep. Finally, #3 is navy and polka-dotted; what's not to love?! The photo is a little confusing. But the model is simply holding a matching wrap. The suit, available on Amazon, is a steal… and it has awesome reviews!
For my trips this year, I relied heavily on Gap's maternity swim section, as I've always loved the brand's non-maternity swimsuits, too. My favorite is the floral one you see in the photo above, mostly because it reminds me of Liberty London but also because it's extremely flattering and comfy. You also can't go wrong with numbers 12 and 13, because they're classic basics. No one will notice if you wear them again and again!
For sizing with maternity bathing suits, I always go one size up to ensure maximum comfort. And this approach hasn't failed me yet. No one wants pulling and tugging from the inside and outside… am I right?! ;)
Hope this is helpful! If you know of any adorable maternity swimsuits that I missed, please let us know!
xoxo
Cute & Preppy Maternity Swimsuits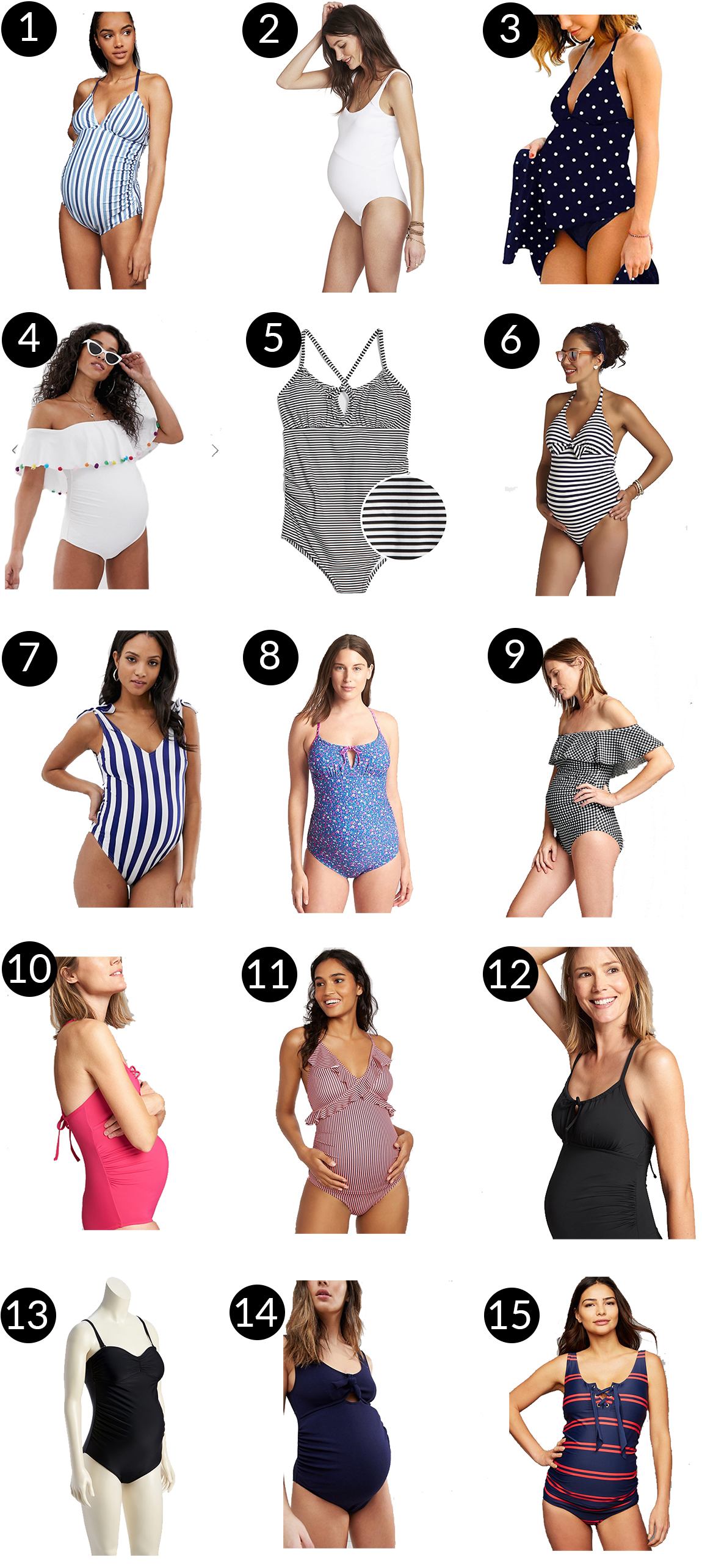 One / Two / Three / Four / Five / Six / Seven / Eight / Nine / Ten / Eleven / Twelve / Thirteen / Fourteen / Fifteen
You might also like, 30-Piece Maternity Capsule Wardrobe.