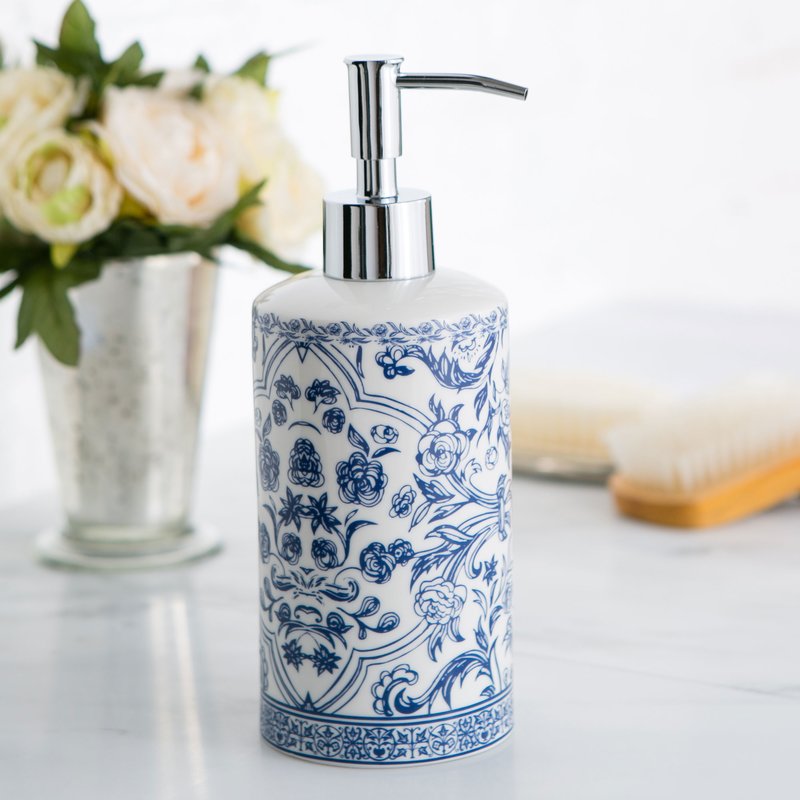 I'm trying to accomplish one or two house-related tasks every week. Last week, for example, I tackled our dining room table and chairs. (Feature/review coming soon! Here are nearly identical chairs that *are* in stock, btw.) I've learned that if I try to do too much, I get overwhelmed and end up feeling defeated. Manageable "tasks" for the win!
This week, I'm focusing on bathroom accessories like wastebaskets, soap dispensers, tissue holders, toothbrush holders, etc. Our bathrooms are currently equipped with Dial soap pumps from the grocery store… and that's about it. ;) Time to spruce them up a bit!
So far, I've purchased the Cassadecor Wicker accessories for one of the girls' bathrooms. Admittedly, I'm kind of writing this post to help me decide on the rest. (Very visual person here, and I like to see all my choices in one place before I commit, haha.) But with any hope, it helps you too if you're searching for cute bathroom accessories!
Note: Products may take a moment to load. Wait for it… BOOM. ;)
Looking for more home inspiration? Check out my guides and reviews page, including this fall decorating post this great couch to get inspired and shop smart.