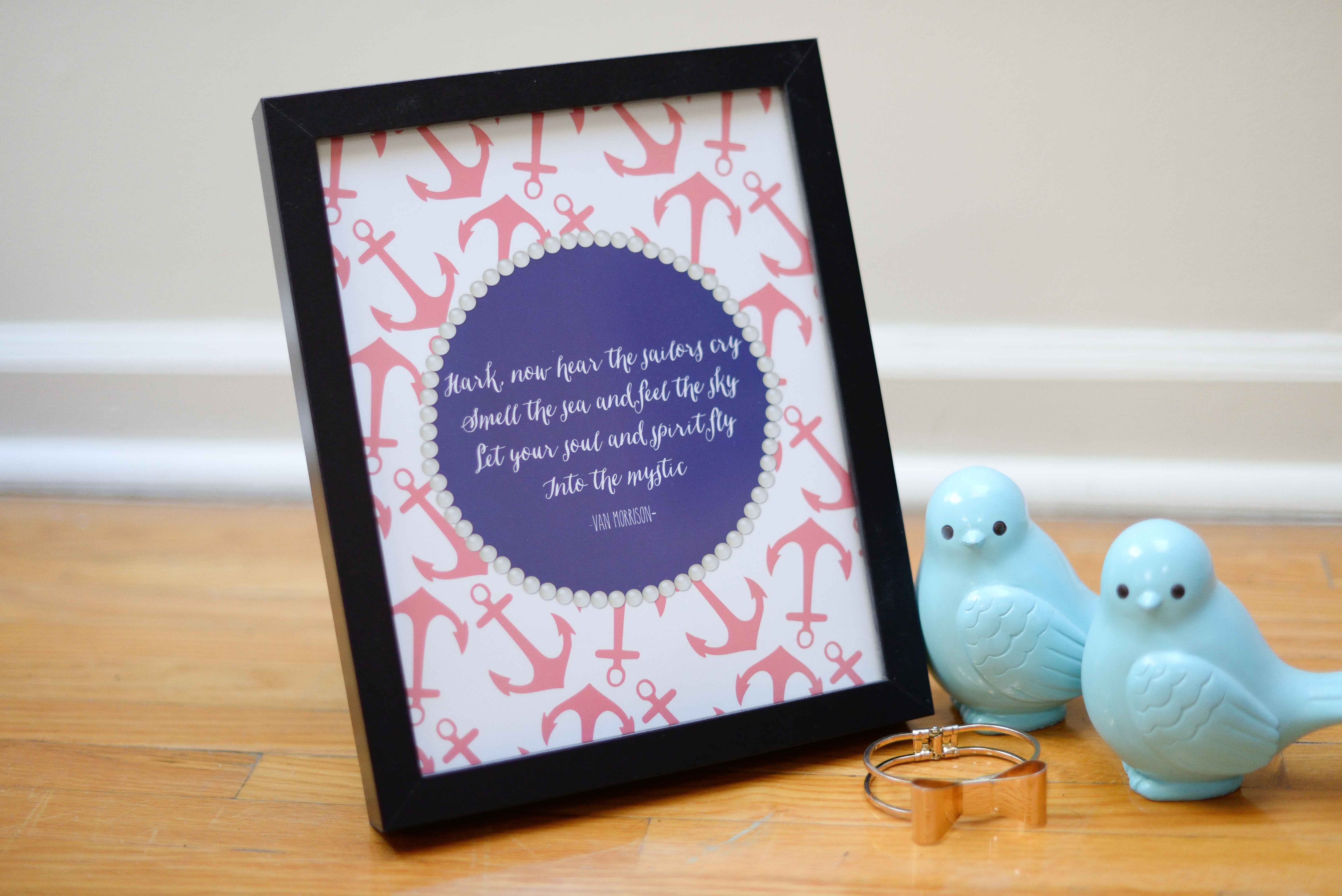 Hark, now hear the sailors cry
Smell the sea and feel the sky
Let your soul and spirit fly
Into the mystic
Van Morrison
Tonight I'm teaming up with professional print designer Allie Miller of Craft & Candor to bring you an adorable giveaway. When Allie (who is amazingly talented–I seriously could see myself decorating a house with her prints) and I first spoke about setting up a project like this, we decided that we wanted to offer Kelly in the City readers something completely unique and extra meaningful.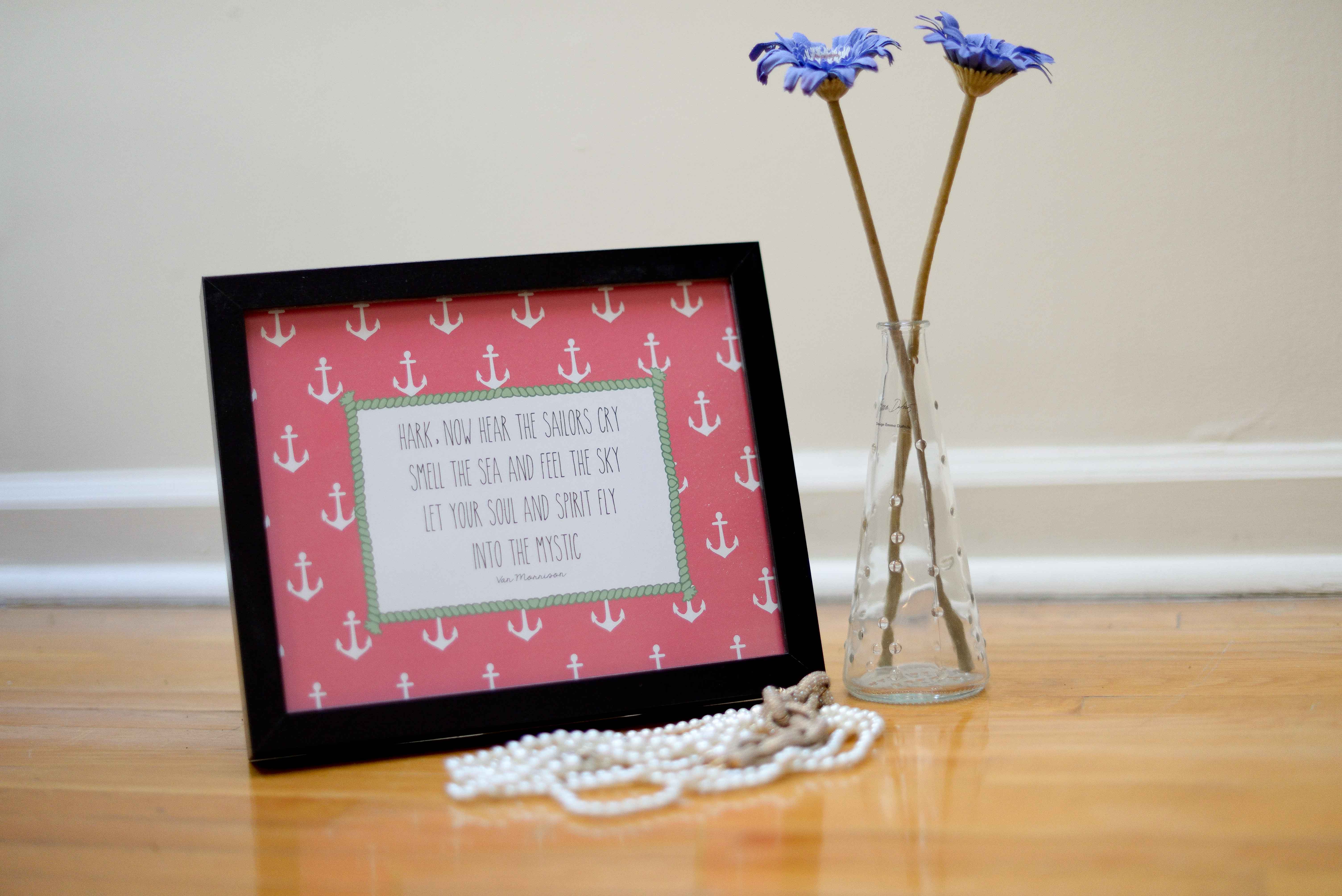 We loved the idea of coming up with some sort of a theme and including a special quote. For the quote, I went with lyrics from Van Morrison's "Into the Mystic." The song has held a special meaning for me for as long as I can remember. New York City will always be my home, but I think of Ocean City–a little island in southern Jersey–as my second home. It was there that I really grew up, spending long summers with family and friends on the beaches and boardwalk, and it was there that Mitch proposed to me. Finally, it was there that I married my very best friend in the whole world. "Into the Mystic" reminds me of everything I love: my husband, family and friends… and summer. It was actually the song that immediately followed our wedding song, during which our families and friends were invited out onto the dance floor with us. (Magical. Sorry. I'm gushing.)
As for the theme, how could I not choose anchors and pearls? Puh-lease. ;) Enter today to win one of these gorgeous prints!