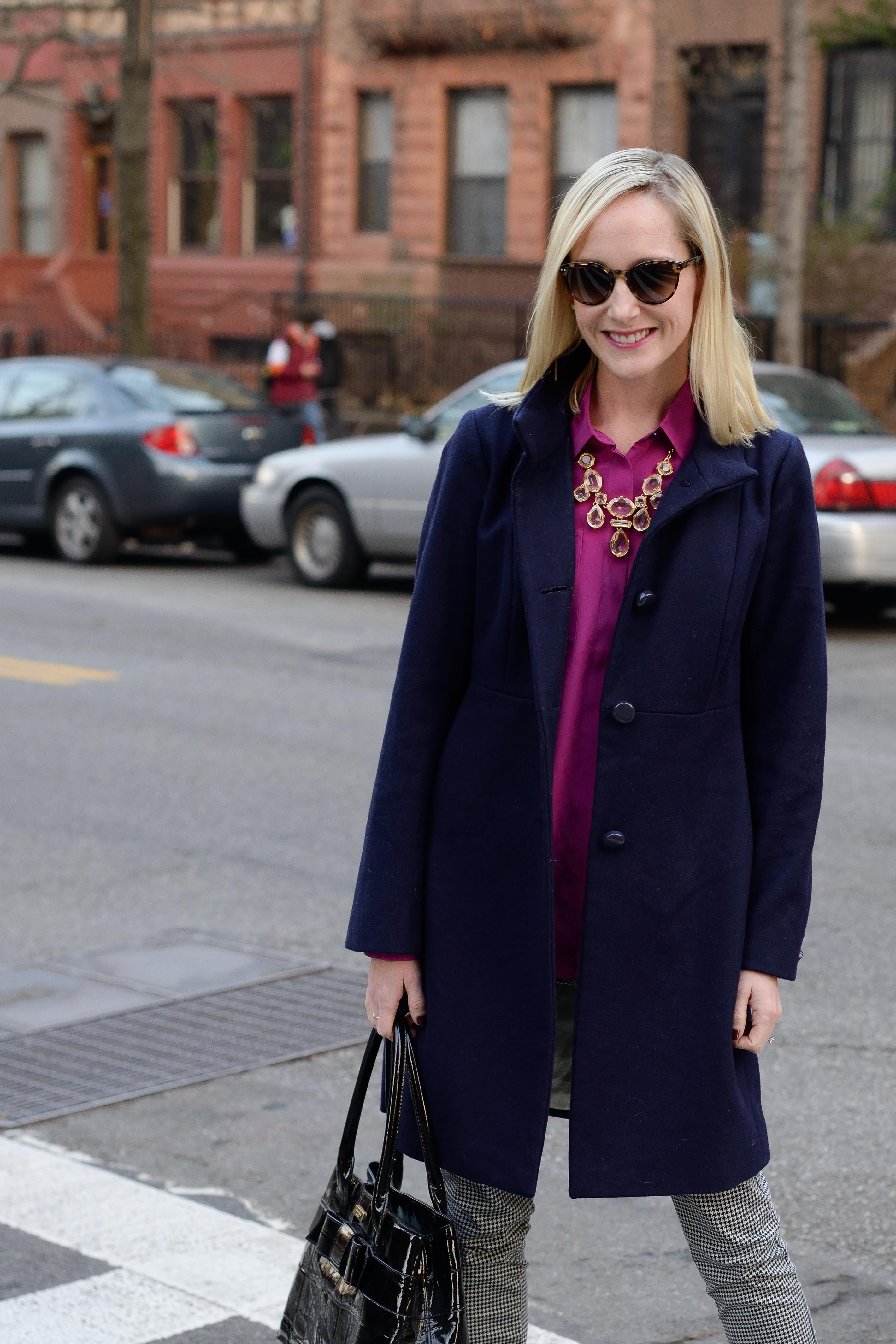 I love my purple wool coat. Actually, "love" is an understatement. I adore it… largely because it makes me feel more like a girl and less like the Stay-Puft Marshmallow Man.
Coat: J.Crew Factory (Old, similar here and here) / Pants: Uniqlo (Old, similar here) / Bag: Kate Spade (Sold out), but loving this patent bow bag in black! / Top: C.Wonder (On sale! And take an additional 40 percent off. Discount applied automatically in cart.) / Pumps: Ralph Lauren (Old), but loving this pair and this pair! / Sunnies: Kate Spade (Sold out), still available on eBay / Necklace: C.Wonder / Earrings: J.Crew, less expensive version here / Bracelets: Old Navy (Old), similar here; and C.Wonder (On sale! And take an additional 40 percent off. Discount applied automatically in cart.) / Lipstick: Clinique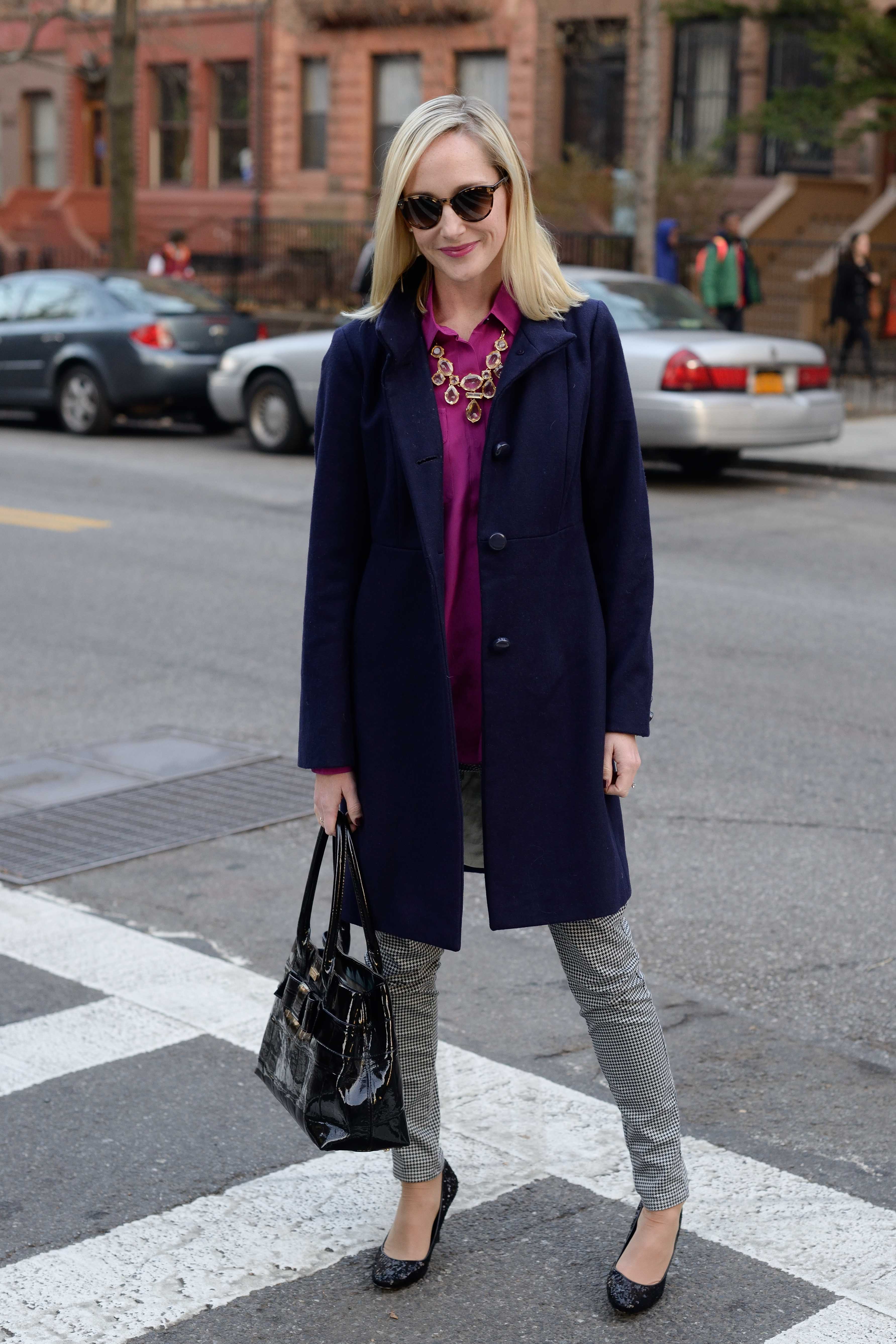 I've talked about this before: I used to be that girl who owned a zillion coats–partly because I was outerwear-obsessed, but mostly because I was constantly searching for something to keep me warm while walking the chilly streets of New York during the dead of winter. When my parents surprised me with my first puffer coat, I got rid of most of the old ones. (I was living in a tiny apartment in Manhattan. You really can't blame me. ;) It was a studio converted into a two-bedroom! Think about that. Ugh.) Some went home to the parents' house and others went up on eBay.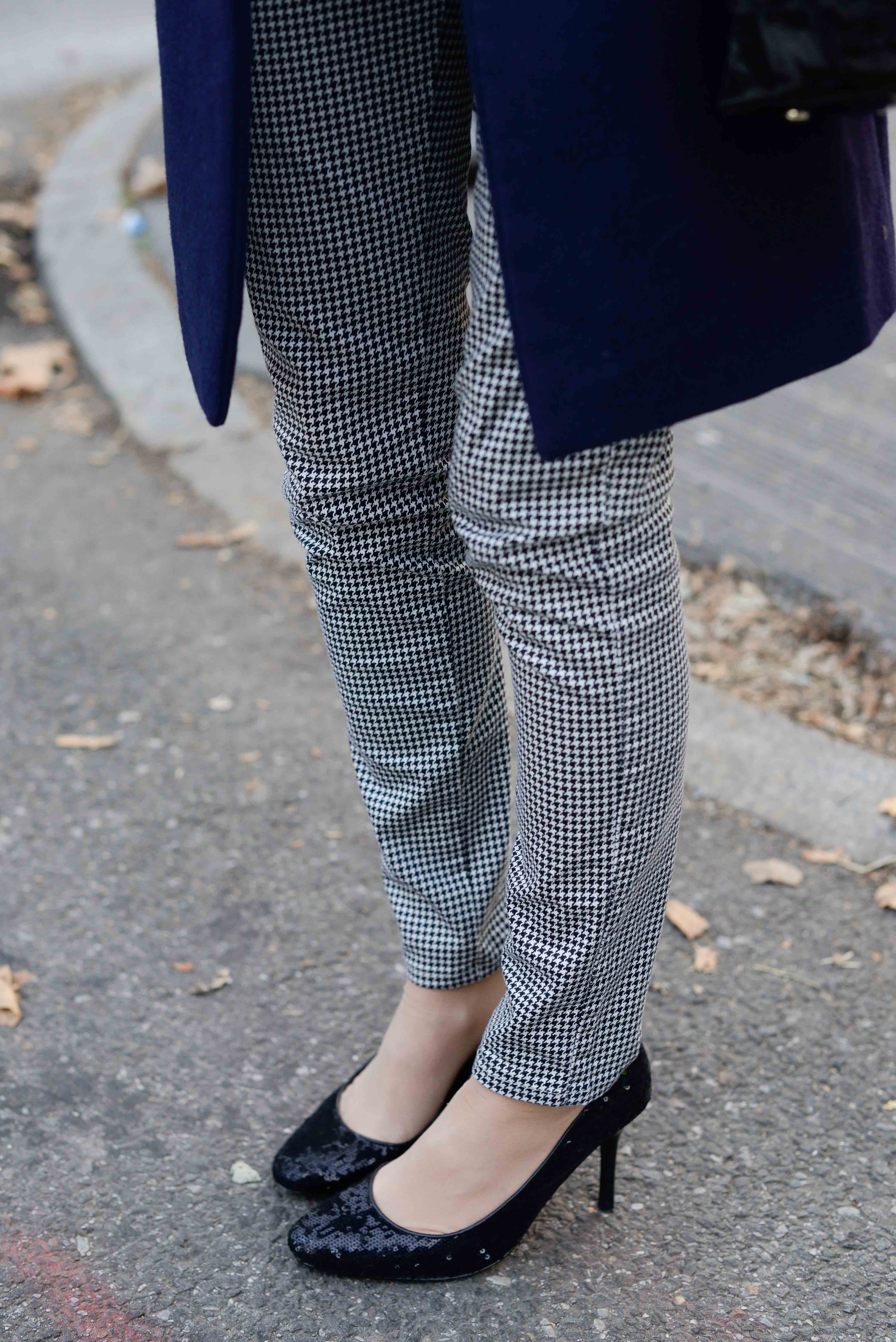 I now own three–just three!–winter coats: a J.Crew Lady Day Coat, this purple J.Crew Factory beauty I'm wearing today, and the puffer. The wool coats only come out on those few-and-far-between unseasonably warm winter days, but when they do, I feel incredible. I love standing out in a sea of black jackets, clad in purple or hot pink. It's like that first breath of fresh air after leaving your overheated, dry apartment. (You know?)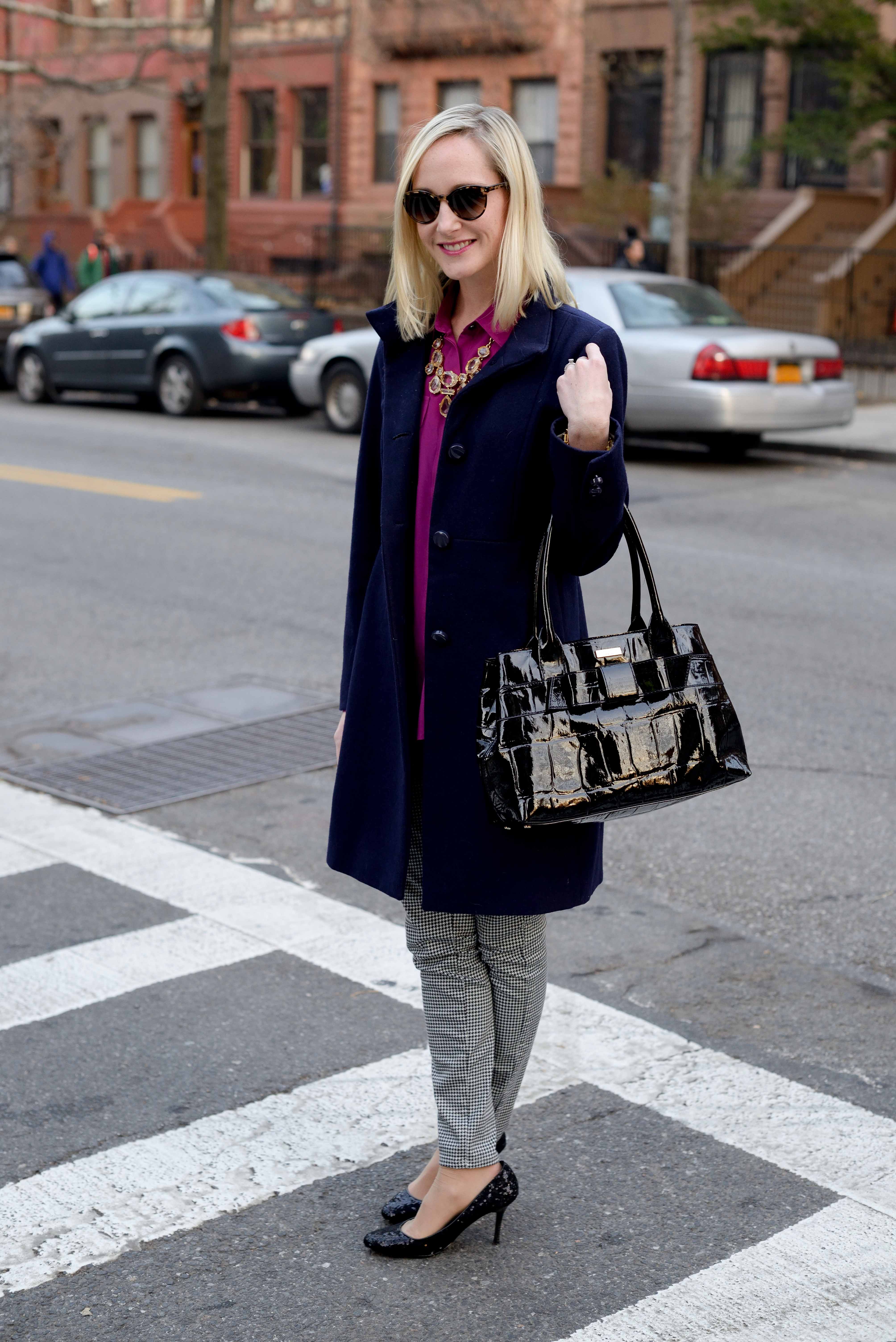 If I had more closet space, and didn't have to walk everywhere, I'd undoubtedly own dozens of coats. I know myself. (Flashback to the time my closet collapsed. #nightmare) I'm sure we can all agree that it's a good thing I'm not in that situation ;), but let's just pretend I live elsewhere for a hot minute, and that I have a giant coat closet with a very high coat budget. If we're pretending, we might as well go all out, right? Scroll down to see what would be inside that magical, mythical place.