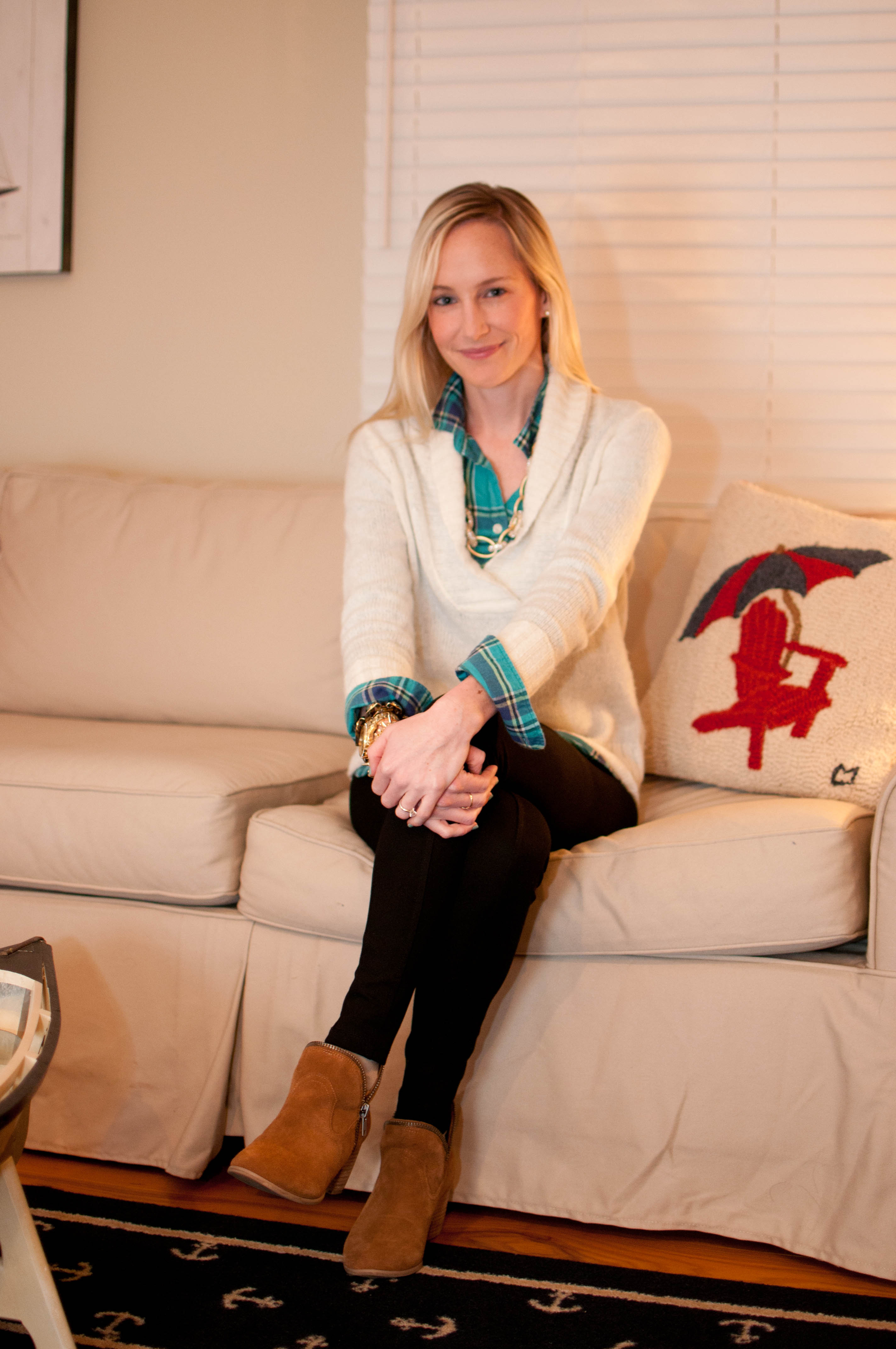 Sweater: J.Crew (old) similar here / Green Flannel Shirt: J.Crew Factory similar here / Leggings: Zara / Booties: Chinese Laundry / Necklace: C. Wonder similar here / Bracelets: Stella&Dot and C. Wonder / Watch: MICHAEL Michael Kors / Earrings: J.Crew

Well, we made it!

Mitch and I hopped in the car after school today and made the long trek down to my parents' summer house in Ocean City, NJ, my favorite place on earth. (You know, besides New York City and Hoboken. And London. Also, Paris., Culebra, Miami and Napa. Forget it, haha.) But seriously, Ocean City is the best. It was actually ranked as the "Least Depressed Place in the Nation" in 2012. I can attest to this. Everything about it makes me happy. As my family started visiting when I was eight years old, I have so many fond memories on the little island. (But I think out of all of them, Mitch's proposal is my absolute favorite!)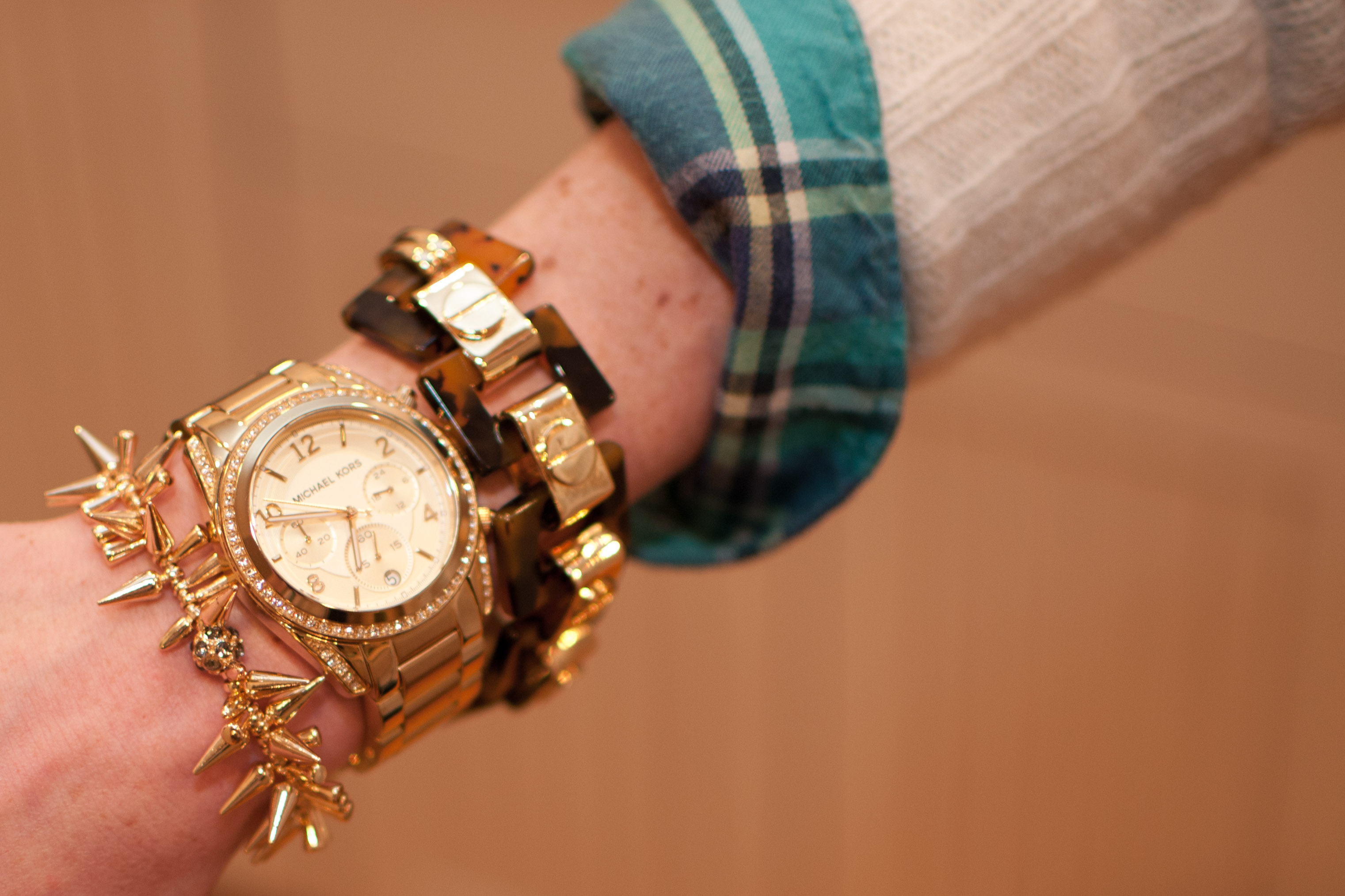 Today was crazy.
I woke up in the morning to a lot of snow on the ground, which I had really been expecting the previous day! I wasn't in the mood to wear my giant boots to work again, so I decided it was a fine idea to rough it in my favorite little booties. Obviously a bad idea–and ridiculous after yesterday's post–but I blame the fact that I was sleepy. ;) Good thing I threw on some snow-appropriate clothing, like a flannel shirt (similar here) and oversized wool sweater (similar here)! It took me far too long to get my packing for OC done (really should have done that last night), and ended up being late to worry. Sorry, Mitch. I love you. :)
Fridays are always a whirlwind because I teach six periods, but my students were on their best behavior today, and we got so much accomplished! I'm really proud of them. They're becoming great little writers. Now that I'm here, I'm happy as a clam, blogging with a glass of chardonnay, waiting for Mitch to return from his run and my parents to walk in the door. (My dad works in NYC, too, so he has a long commute tonight!)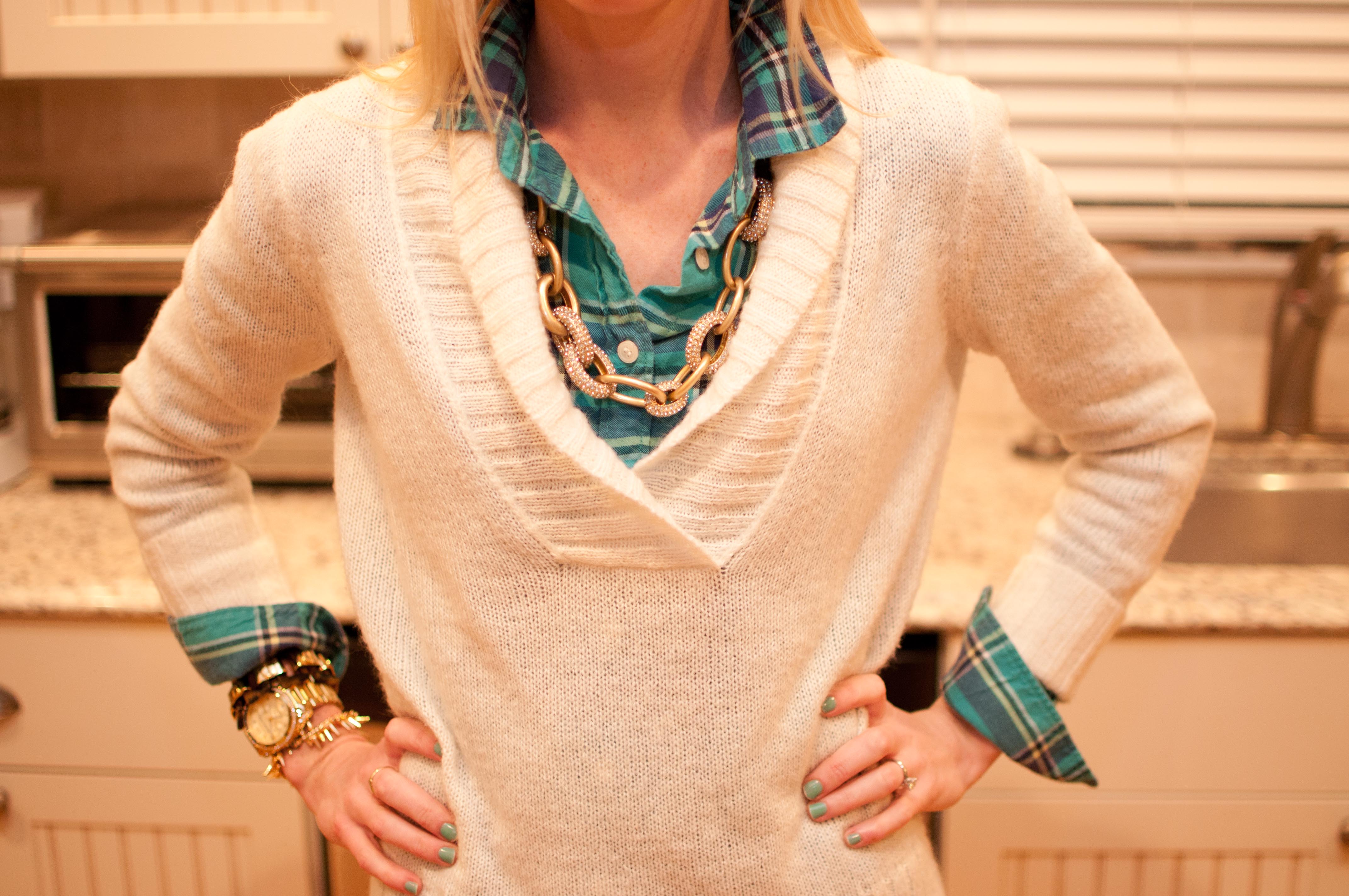 Can't wait for tomorrow's events: selecting flowers for our wedding reception, getting my hair/makeup trial done, and having our final "detailing" meeting with our venue.
Eee! July will be here before we know it! <3 :)