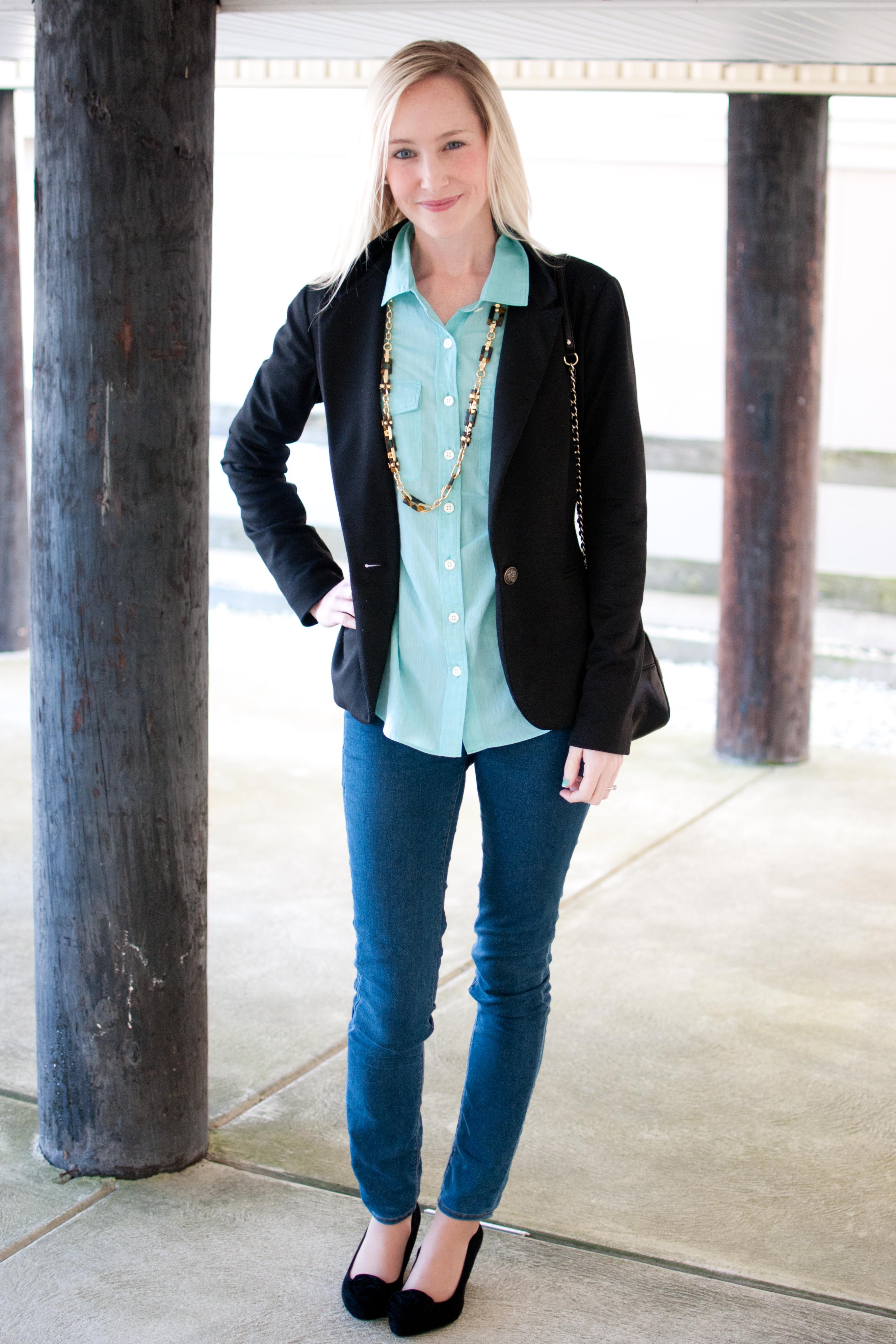 Shirt: J.Crew Factory / Blazer: Forever 21 / Jeans: J Brand similar here / Wedges: BCBG / Bag: Kate Spade / Necklace: C. Wonder / Watch: MICHAEL Michael Kors / Bracelets: J.Crew Factory and C. Wonder / Earrings: J.Crew
Phew! Today has been a busy, busy day. On the agenda was an 8 a.m. flower appointment, 11 a.m. hair/makeup trial, and 1:30 p.m "final detailing" meeting and lunch at our reception venue. In a few hours, Mitch and I have dinner plans at a nearby restaurant on the bay. With all this on tap, I needed a comfortable outfit that I could dress up for a few of our stops. So I did what I always do when I find myself in this situation: throw on my super cozy Forever 21 black blazer and two-inch black BCBG wedges. For jewelry, I'm wearing my favorite C. Wonder tortoise shell necklace and bracelet, which I wear all the time. ;) When I take a weekend trip, I always wear my J.Crew pearl earrings, as they go with everything and anything, and I don't run the risk of losing earrings during my travels. (That always seems to happen to me!)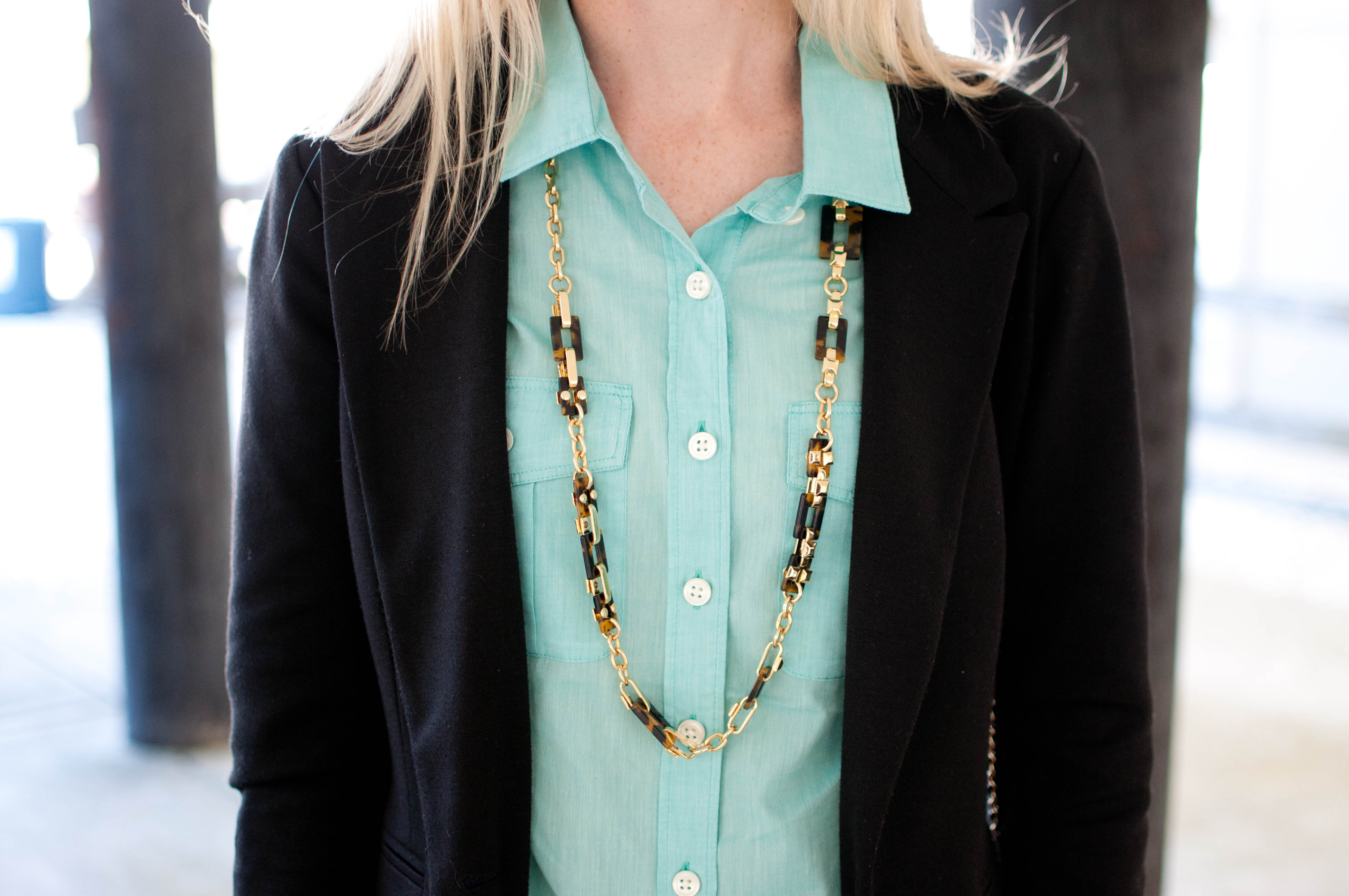 First of all, I am completely in love with the flower arrangements my amazing mother and my Grammie picked out! We're going with hydrangeas, as they're a beach flower, and very simple. After I showed Erica the picture to the right on Pinterest, she found our coral bridesmaids dresses! The best part was that we ended up getting them on sale from the J.Crew Wedding Department for $60.00. Amazing! I really recommend working with J.Crew for your wedding. They will go above and beyond what most other wedding retailers will ever do. For one, our dresses were final sale, but J.Crew let us exchange them as many times as we needed in order to get the sizes right. When I found out that J.Crew didn't make bow ties for the guys in the same coral color of the girls' dresses, the company sent me extra material–free of charge–so I could have them made via Etsy! They also have a wedding department that is incredibly on top of email correspondence. Shoot them an email and they'll get back to you within a day. Sometimes sooner! Now all that's left on the bridesmaid-to-do-list are the shoes. ;)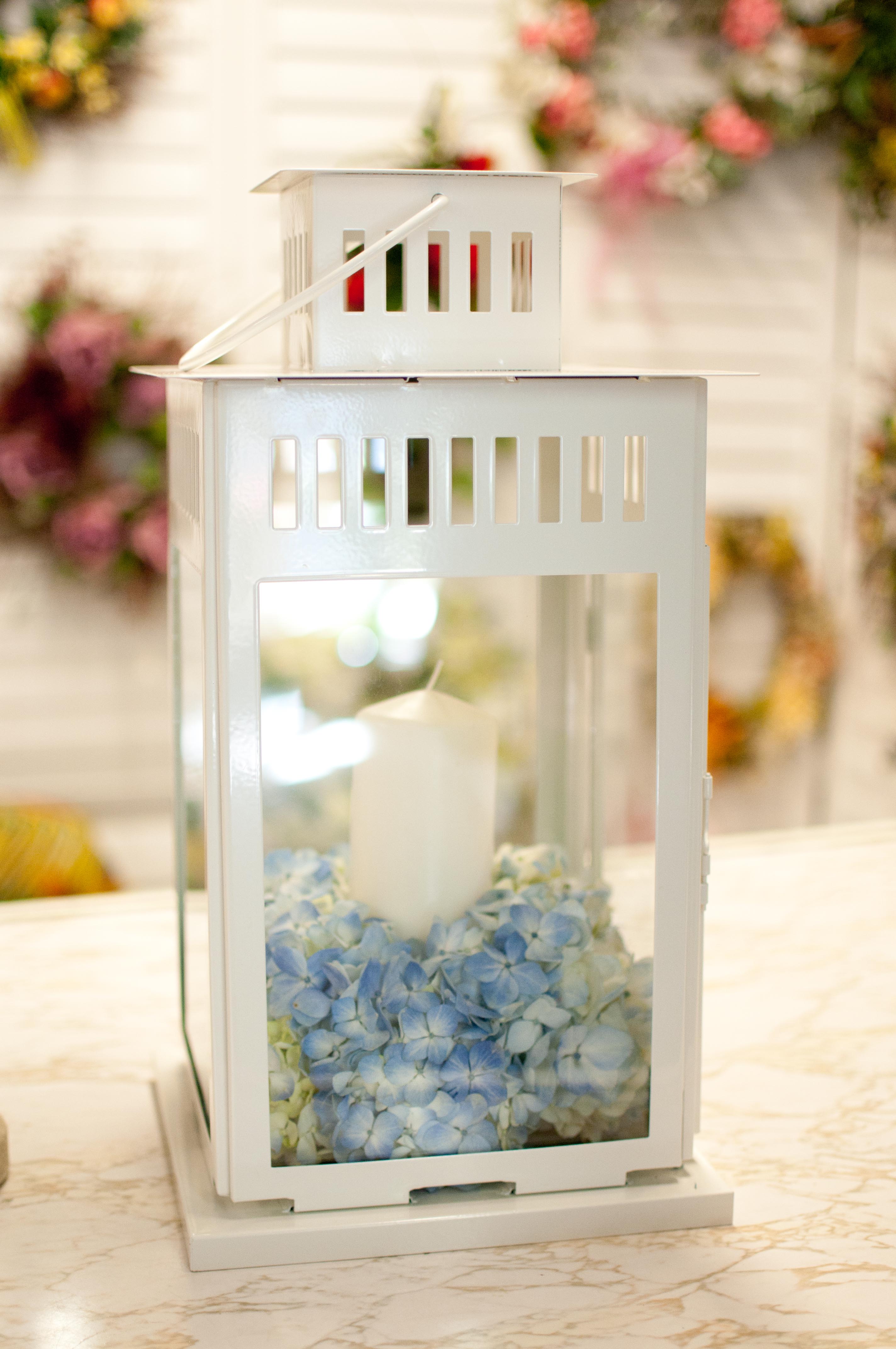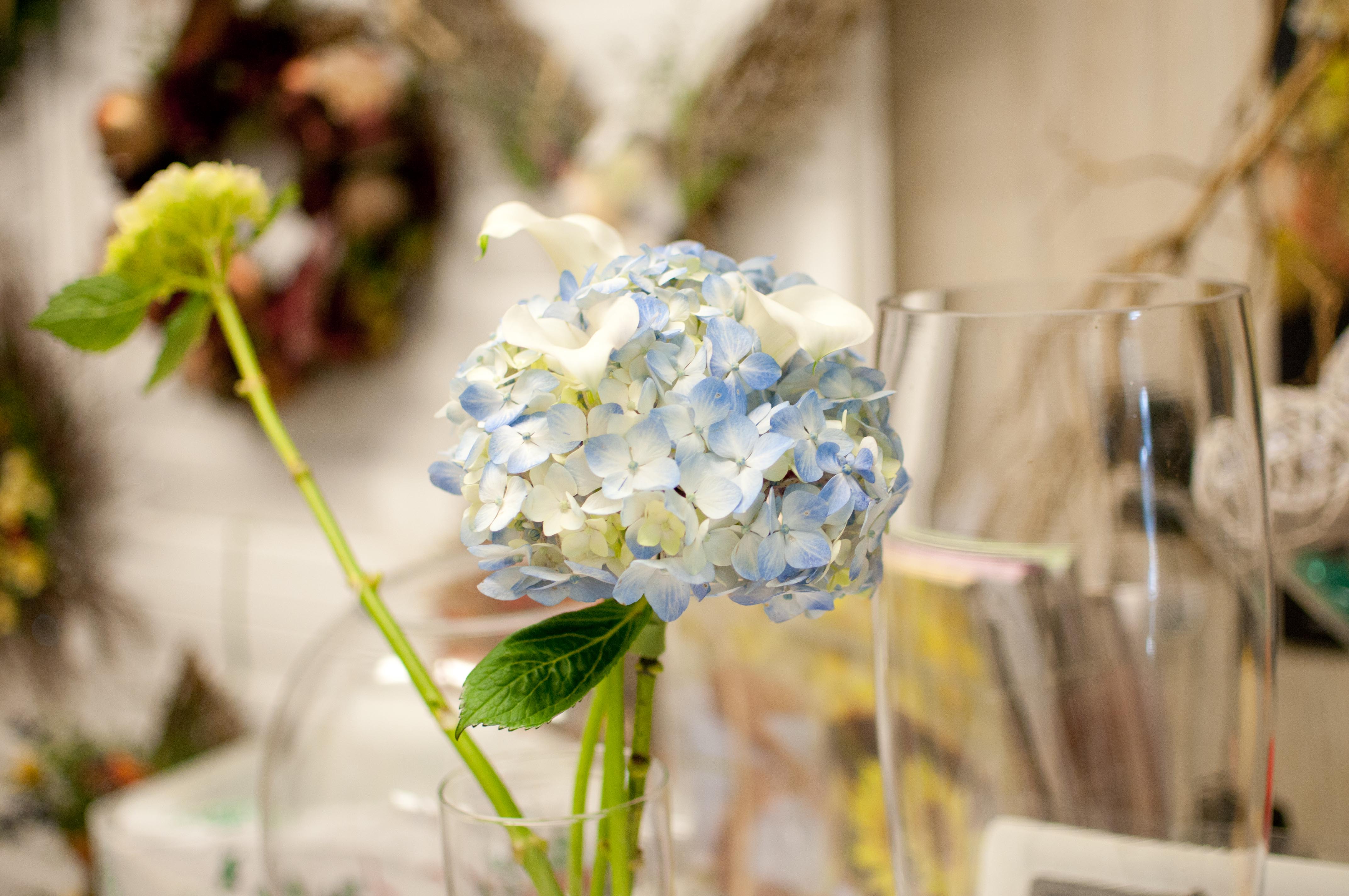 Anyway, the flowers look beautiful. We're using white Ikea lanterns for centerpieces, and our florist had the great idea of putting a ring of flowers around a candle inside the lanterns. I love the look! The florist is also putting blue hydrangeas and white bows on the pews, as well as large arrangements of them on the alter. Mitch will have white flowers for his boutonniere, and the groomsmen will have flowers that match the girls' bouquets. My bouquet will consist of the blue hydrangeas, some light green hydrangeas and baby's breath. Never thought I would get excited about flowers, but I am absolutely in love with the coral and blue combination!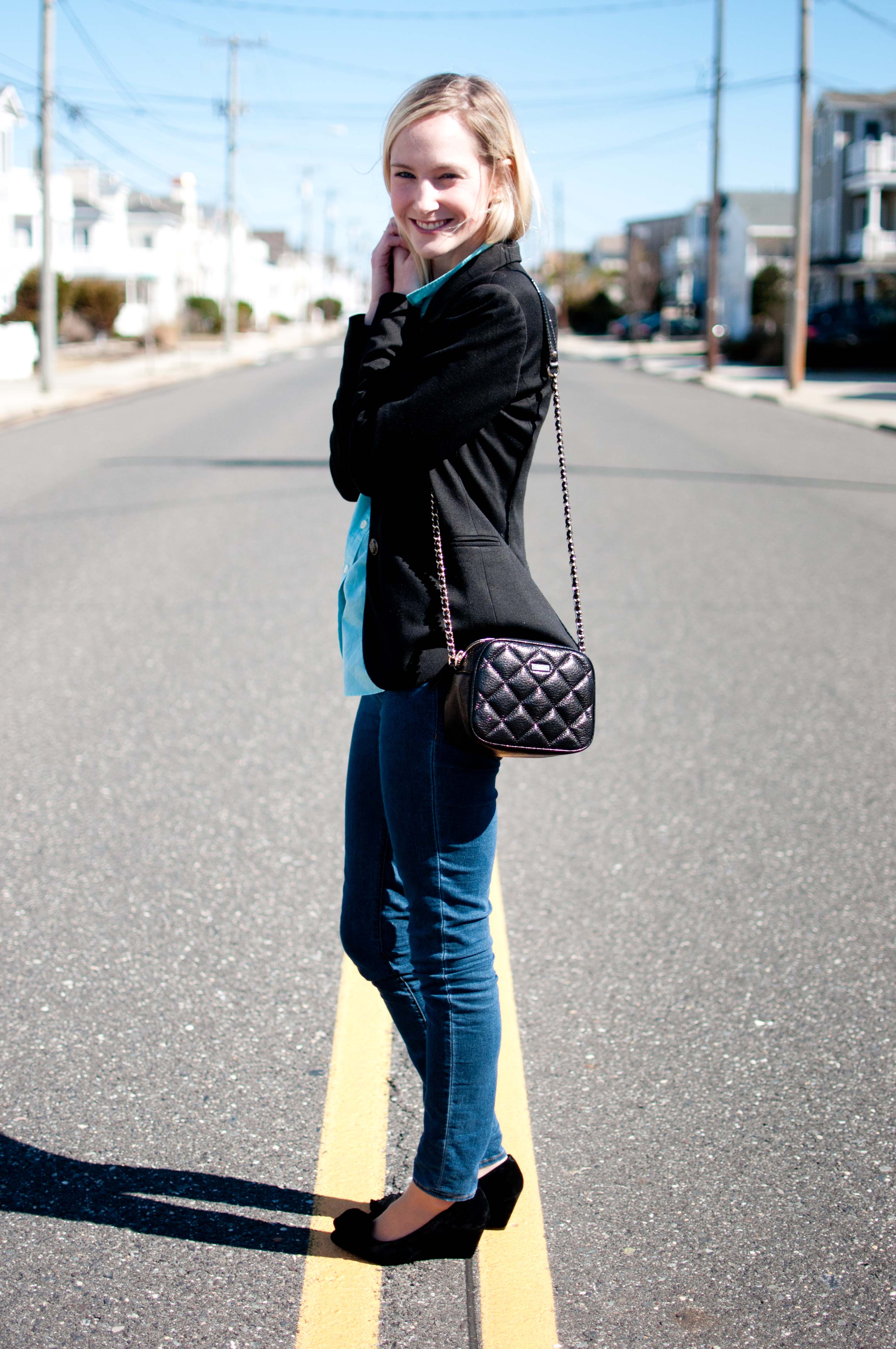 As for the hair and makeup trial, I think it went really well! I had some reservations going in, as I have very thin, fine hair, and I don't love a ton of makeup on my face. While we didn't get to the makeup part–ran out of time–I loved how my hair came out! It's been seven hours, and it still hasn't fallen out… So I think that's a good sign. :)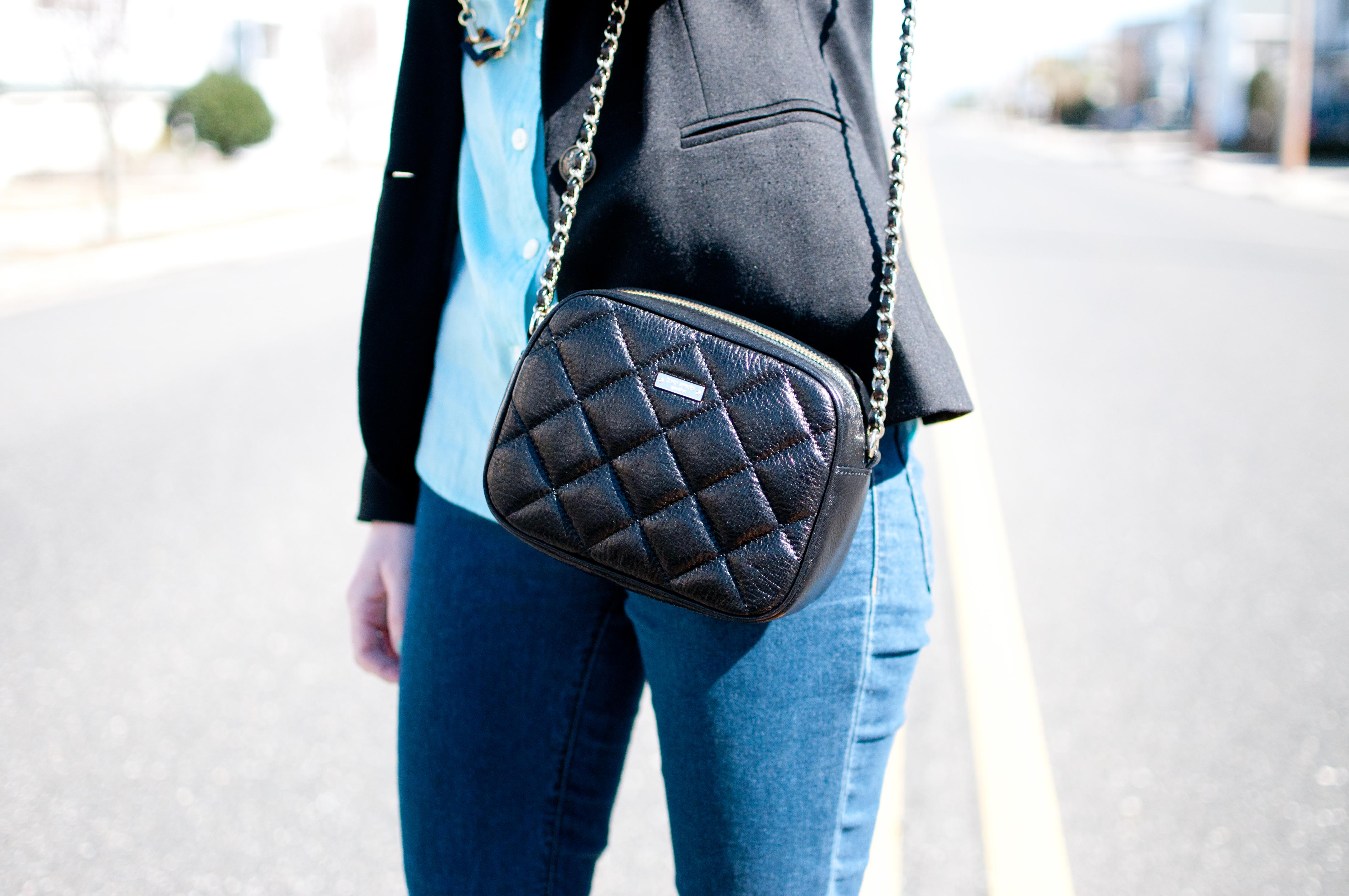 Next came the final detailing meeting at our reception venue. Whoa. I had no idea that there would be so many decisions to make for a five-hour period of time! From the timeline of events and the menu to the placement of every single decoration and the arrangement of the room, we did it all. I think it took almost an hour and a half! So, so fun. The whole time, I kept thinking about how in a little over four months, I'll be marrying my best friend. :) So lucky. Mitch and I are working on a ton of crafts tomorrow, so I'll be sure to post pictures of them!