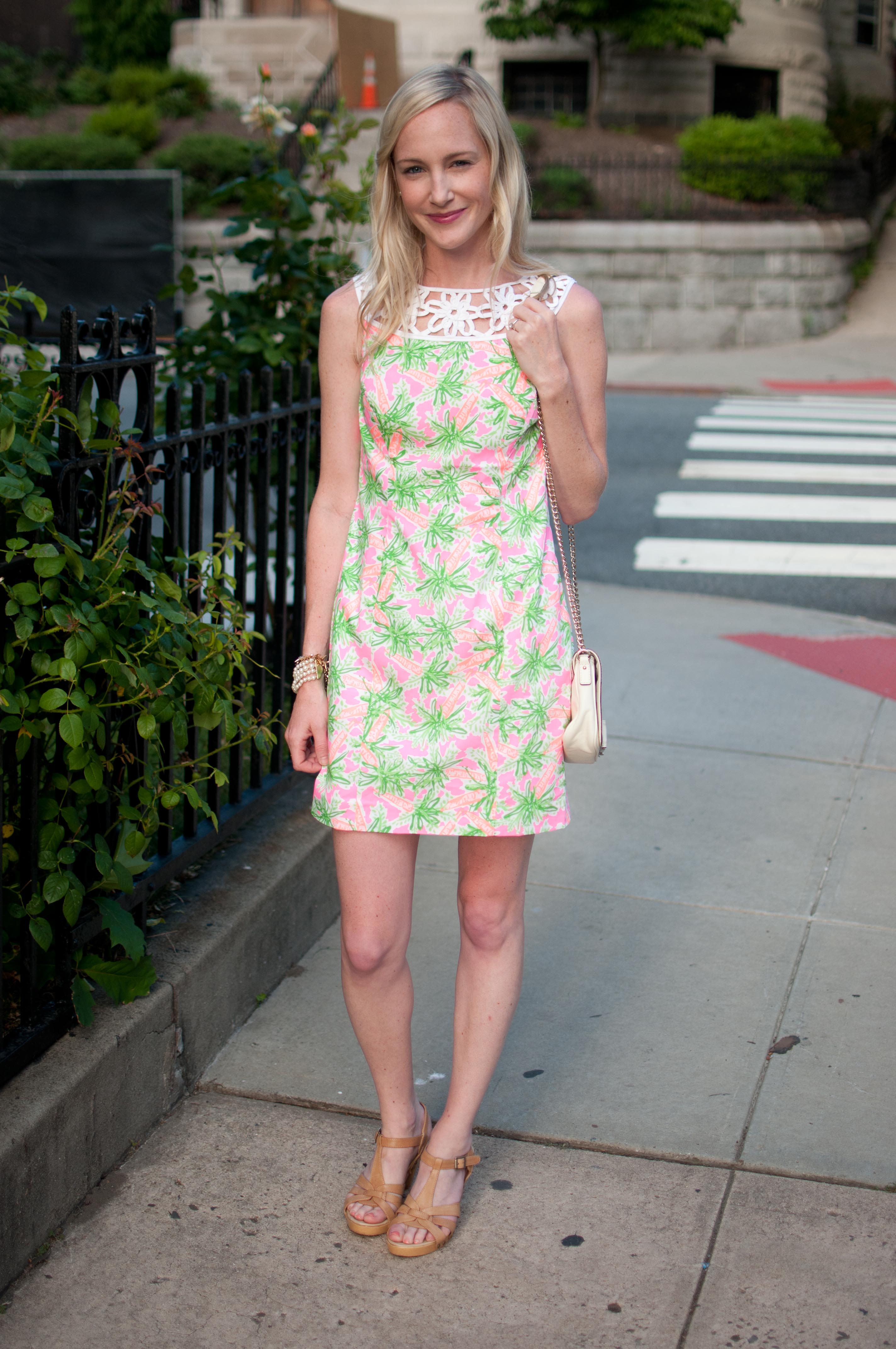 'Tis the season for weddings! And I have a lot of them this year. (Seven, including ours!) So excited. But what do I wear?!
Dress: Lilly Pulitzer / Sandals: DSW (Sold out), but really loving these! (Crazy about wooden heels) / Bag: Kate Spade, similar here and here / Earrings: J.Crew*, more affordable version here / Lipstick: Clinique / Bracelets: J.Crew* (Sold out), similar here (also loving this from KSNY and this from Lilly), and Stella & Dot
Guys have it so easy. They rotate a couple of suits, and pair them with different shirts and ties. Easy. But girls?! It's a bit more complicated (and a bit more expensive) than that. Normally, I just recycle my dresses and wear them multiple times throughout wedding season. But this year I have so many weddings with the same group of friends! Which, don't get me wrong, is absolutely wonderful. It's just trickier!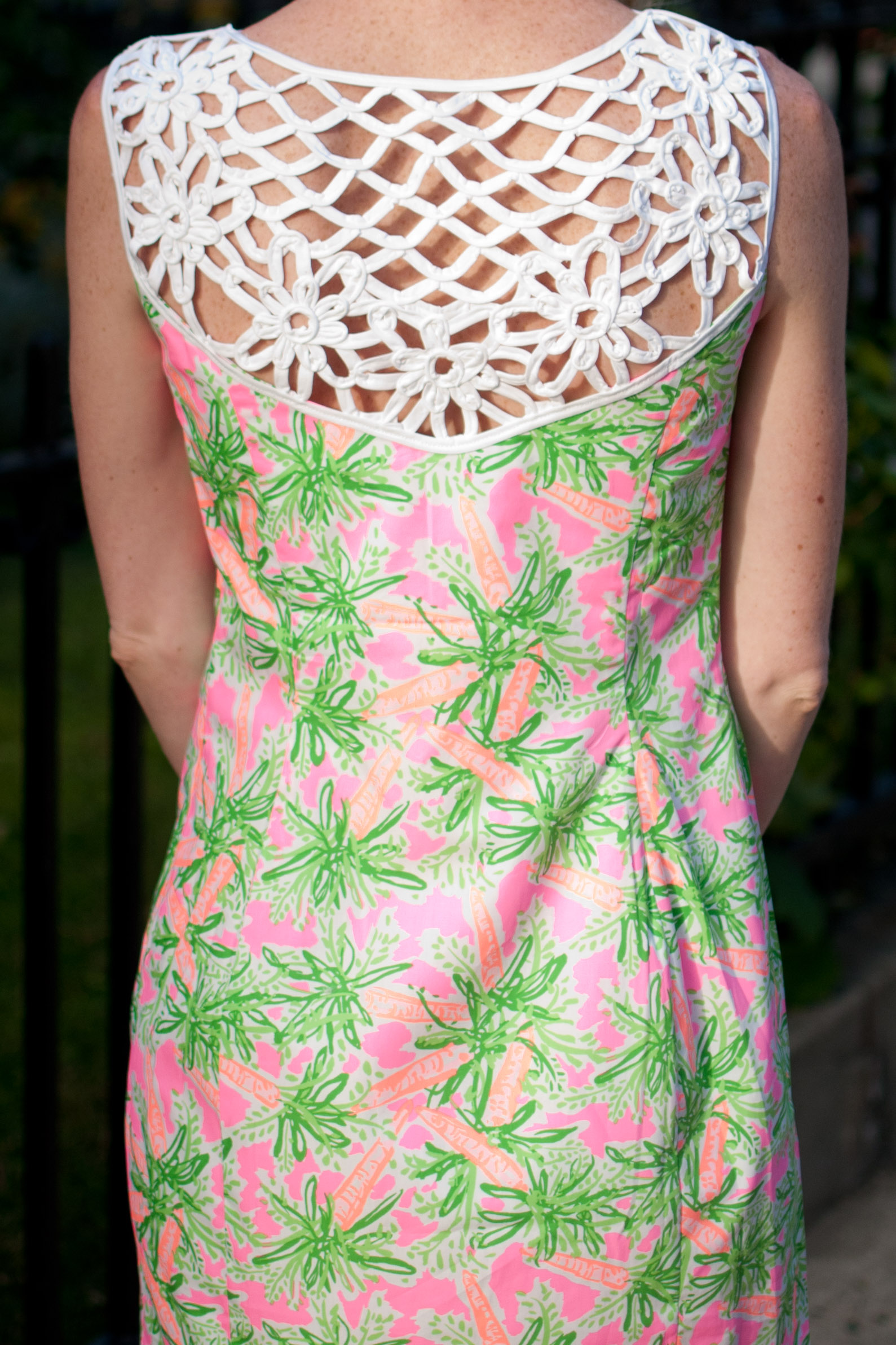 It takes me forever to find a dress I love. I'm picky. I refuse to purchase something I don't love because I know myself: after the event, it'll just end up in the back of my closet, never to be worn (or seen) again. I want a dress that I'll actually re-wear.
This year–to save time and for my own peace of mind–I'm throwing in the towel and going full-out Lilly Pulitzer. I really can't swing full-priced items, but the sale selection at Amazon, Zappos, 6pm.com, and eBay have been hooking it up with dresses (some current, some from past seasons). Take this dress (pictured today) that I recently wore to a family friend's wedding. On sale like whoa via Amazon, and I can totally wear it again next Easter. Note the carrots. Ha. My advice: Search constantly. Dresses frequently go on sale for short periods of time. And don't forget to scour the internet for coupon codes. So worth it.
Oh: I profusely apologize for my hair in these photos. It's really difficult to get your hair to keep a curl in this humid weather we've been experiencing! Beachy waves it is! ;)
Dress: Lilly Pulitzer / Sandals: DSW (Sold out), but really loving these! (Crazy about wooden heels) / Bag: Kate Spade, similar here and here / Earrings: J.Crew*, more affordable version here / Lipstick: Clinique / Bracelets: J.Crew* (Sold out), similar here (also loving this from KSNY and this from Lilly), and Stella & Dot 
*Take 25 percent off with code "LOVEJCREW"