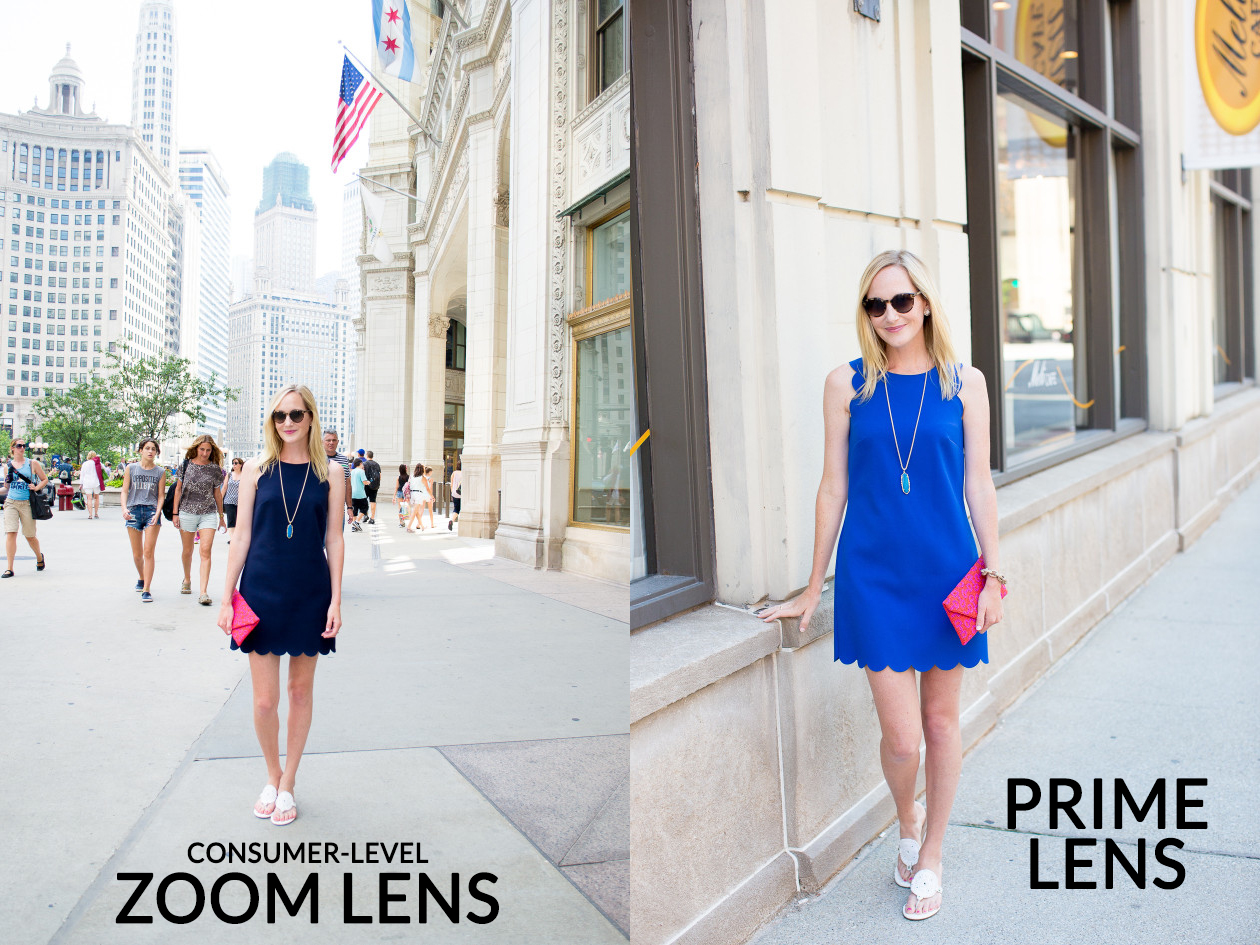 Kendra Scott Necklace c/o / J.Crew Dress (Old, similar here, here and here) /Jack Rogers Sandals / Julie Brown Designs Clutch c/o / Kate Spade Sunglasses (Old, similar here and here) /  Earrings c/o Tuckernuck
Oops. I stayed up WAY too late working on a project, so let's keep this morning's post short and sweet.
Here's why it's so important to invest in a prime (fixed focal length) lens for portrait/style blogging photography.
These photos were taken a few weeks ago with an old zoom "kit" lens (one that came in a bundle, like this) when I was camera-less and borrowing my father's. (Thank you, Dad!) You can probably tell that the photos look a little off: everything seems in focus, the bokeh (blurry background) is weak, and things aren't as sharp as they usually are. That's because I'm using an 18-55mm f/3.5-5.6 zoom "kit" lens, and achieving the kind of quality I normally get when shooting portraits with a "prime" (fixed focal length) lens is really, really hard with it. (Nearly the same outfit shot with a prime lens. So much better, right?!)
Note: The dresses are, in fact, two totally different colors. Flashback to the blue and black/white and gold dress saga. ;)
Further explanation:
A zoom lens has a variable focal length, which allows you to zoom in without physically moving closer to your subject. Every zoom lens has two focal length extremes (in my case, 18mm to 55mm). But a consumer-level zoom lens can also have variable aperture ranges, which isn't a great thing.
Aperture is what's responsible for altering depth of field. (Example: subject in focus; background not.) And a wide aperture is what'll give you that shallow depth of field and lovely blurry background we all know and love. Want to learn more about aperture? Read this article by Wandeleur, and aim to shoot full-body and half-up portraits between f/2.8 and f/3.2 with a prime lens.
So about that variable aperture range: In my case, I'm using a zoom lens that has a range of f/3.5 to f/5.6, meaning that the maximum aperture depends on what focal length I'm shooting at. For instance, the lens' aperture will go as wide as f/3.5 at an 18mm focal length, but it's limited to f/5.6 at a 55mm focal length. Which makes achieving the look I'm going for very difficult.
Could you simply shoot everything at 18mm and physically move closer to your subject? Sure. But this lens' aperture of f/3.5 is pretty slow. Again, note that that the sharpness just isn't there when compared to these photos or these. That's because kit zoom lenses aren't as fast as prime lenses, which have higher quality optics.
Note that professional-level zoom lenses have a single maximum aperture, and GREAT optics. No problem there, but these lenses are very expensive!
Prime lenses, which have a single maximum aperture and a fixed focal length, are amazing for blog photography. You have to physically move to your subject in order to "zoom," but the prime lens' aperture width and sheer speed (sharpness) make up for the inconvenience. The bokeh (blurry background) you'll achieve with a prime lens (again, shooting between f/2.8 and f/3.2 for portraits) is off the charts compared to what you'd get with a zoom, and you'll be able to shoot without a flash in low-light situations. (No more unwanted shakiness or blurriness!) A typical prime lense will be far lighter and smaller than a typical zoom lens, and a consumer-level prime is pretty inexpensive. They range from about $200 to $500.
If you have a consumer-level (crop sensor) DSLR camera, I highly suggest investing in a 35mm lens. Canon makes a great one, and so does Nikon! (A 35mm is the equivalent of a 50mm on a full-frame camera.)
Okay. That wasn't short and sweet, haha. But what do you think? Already knew this, and have different topics you'd like explored? Or perhaps too complicated, and need me to start at the beginning? I'd love to hear your thoughts! I'm working on rolling out a comprehensive blogging photography guide, and your input is crucial! :)
"Kit" Zoom Lens: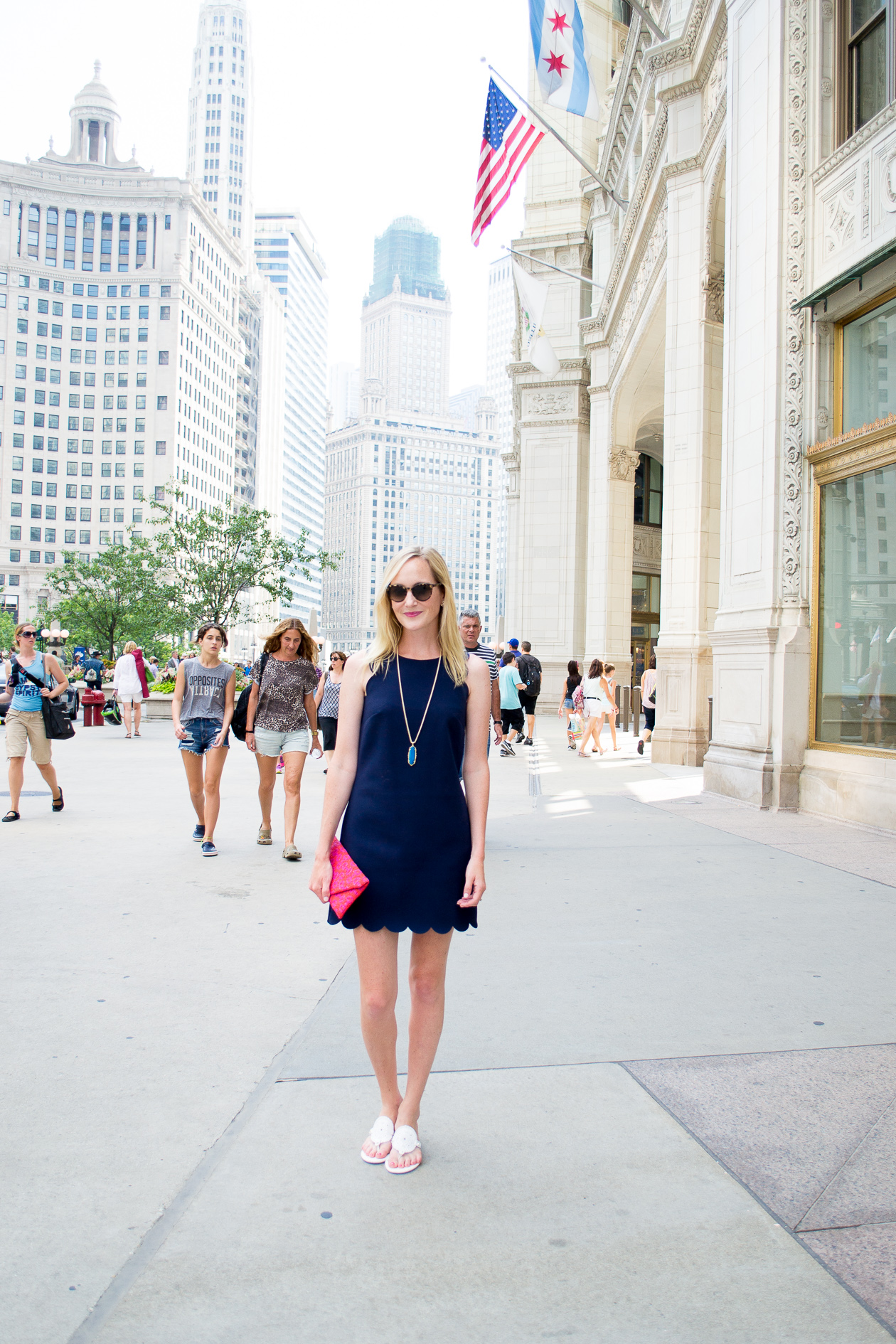 Prime Lens: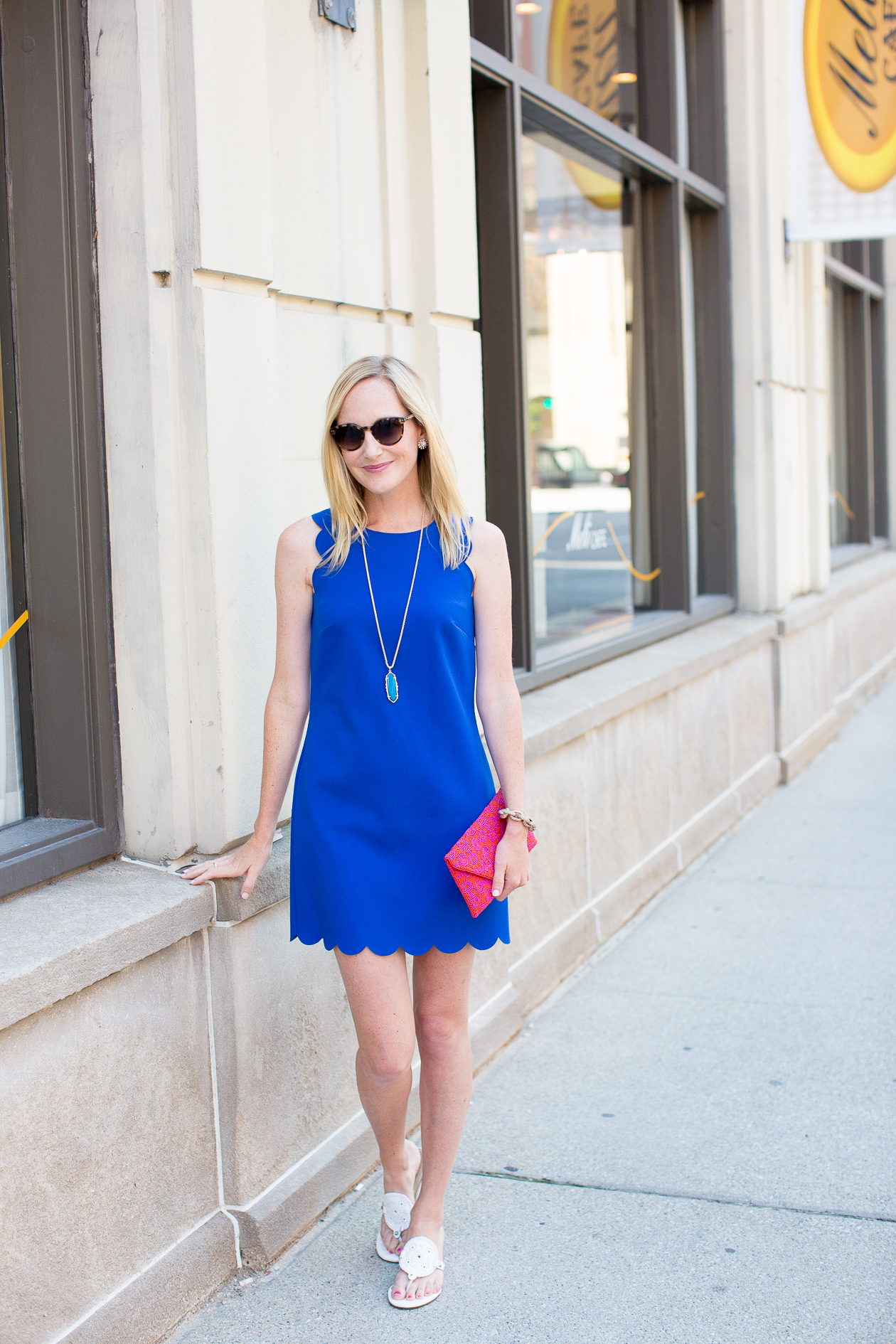 "Kit" Zoom Lens:

Prime Lens:

"Kit" Zoom Lens:
Prime Lens:
"Kit" Zoom Lens:

Prime Lens:
"Kit" Zoom Lens:

Prime Lens:

"Kit" Zoom Lens:
Prime Lens: