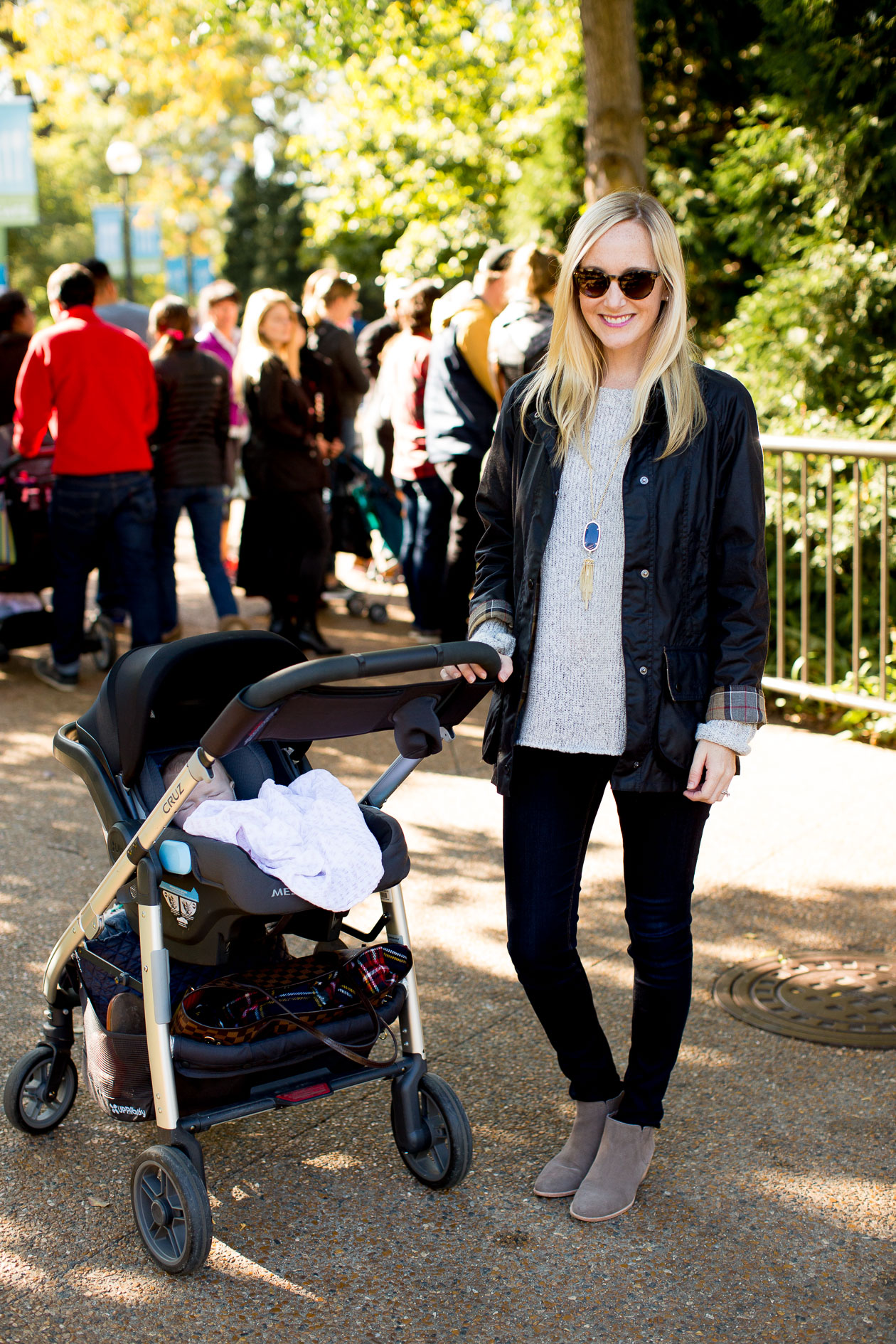 This is a pre-scheduled post. I'm on vacation!
Barbour Beadnell c/o (This one's on sale! My favorite quilted version here. Barbour also available at Tuckernuck.) / Hudson Jeans (Clearly before I had them hemmed. #Shorty — Also love these.) / BB Dakota Sweater (Love this newer one and this one, too!) / Joie Booties c/o (And these are the ones I wear on the reg. Shearling-lined here. Select "Black Slick.") / Kendra Scott Necklace c/o
I've been meaning to post photos from our birthday weekend in October for the longest time, so here they finally are. :) It was the perfect little celebration: we took Emma to the Lincoln Park Zoo, had wine atop the J.Parker (couldn't recommend it more during the warmer seasons), and dinner at Summer House (favorite restaurant in Lincoln Park).
Barbour Beadnell c/o (This one's on sale! My favorite quilted version here. Barbour also available at Tuckernuck.) / Hudson Jeans (Clearly before I had them hemmed. #Shorty — Also love these.) / BB Dakota Sweater (Love this newer one and this one, too!) / Joie Booties c/o (And these are the ones I wear on the reg. Shearling-lined here. Select "Black Slick.") / Kendra Scott Necklace c/o