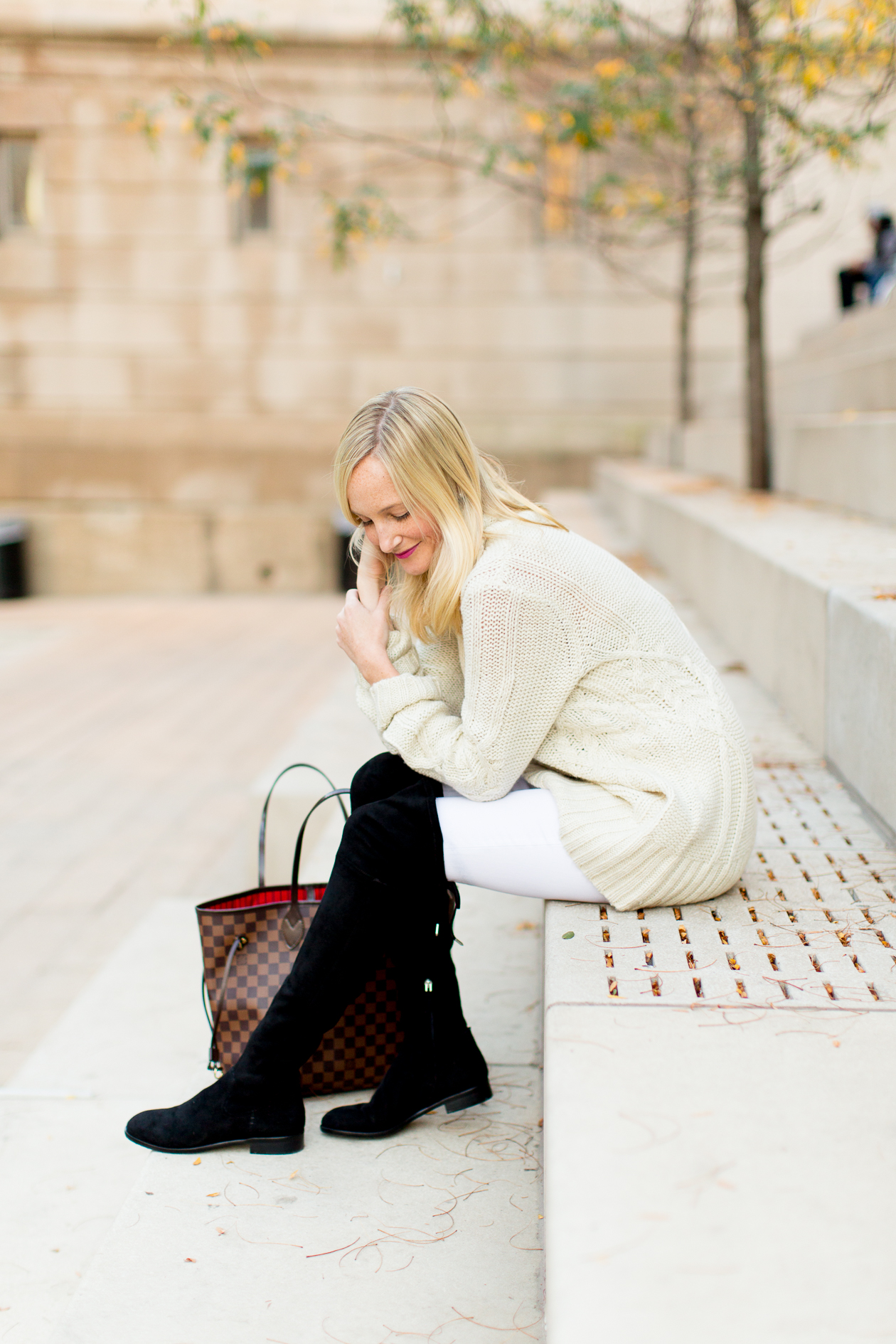 This is a pre-scheduled post. I'm on vacation!
Dolce Vita Boots c/o (LOVE them. And they're on sale! Such a great alternative to the Stuart Weitzmans, which also come in navy, as I'm not nervous to wear them. They also come in a heeled version.) / Rag & Bone Jeans (They're the best–super stretchy yet don't bag or stretch out–but I had to have them hemmed. Also love these.) / Bobeau Cable-Knit Sweater (Also love this one and this one, which I wore here.) / UppaBaby Stroller and Car Seat c/o
These photos were taken at (and across from) Bridge House Tavern in downtown Chicago this past fall. It was another favorite day, and I can't believe I'm just getting around to sharing the photos now. Mitch and I stumbled upon the restaurant while walking around with Emma one night, and the food, service and atmosphere were absolutely amazing. Go when it's warm; it's one of the first things we're doing once spring arrives!
Dolce Vita Boots c/o (LOVE them. And they're on sale! Such a great alternative to the Stuart Weitzmans, which also come in navy, as I'm not nervous to wear them. They also come in a heeled version.) / Rag & Bone Jeans (They're the best–super stretchy yet don't bag or stretch out–but I had to have them hemmed. Also love these.) / Bobeau Cable-Knit Sweater (Also love this one and this one, which I wore here.) / UppaBaby Stroller and Car Seat c/o