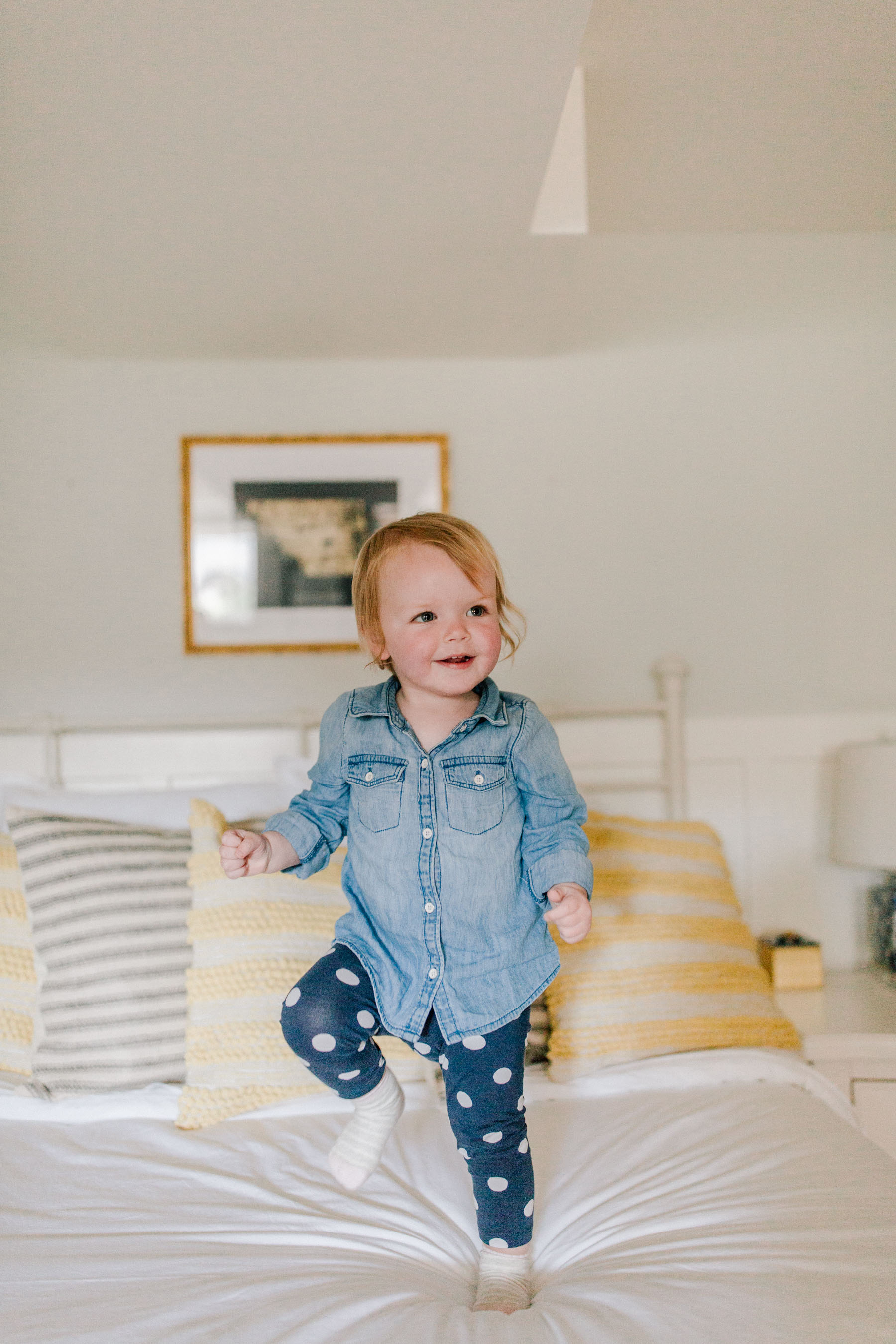 I haven't yet shared our master bedroom on the blog because I don't love it. And I'm honestly not sure I'll ever love it. 😂
It's a garden-level bedroom, and therefore it's just always felt very much like a basement. It's big, which is awesome. But it's also dark and oddly shaped, and it has this two-foot "half wall" along most of the perimeter, leaving only one spot where the bed can go. How, exactly, does one decorate an extremely long rectangular room with a half wall?! No matter what I do, it looks off.
~
If I'm being honest, the last thing I want for Mother's Day is for Mitch and Emma to take me out to brunch. What I actually want is a good night's sleep, haha; cuddles with my daughter; a fun family outing (maybe ice cream?!); and I suppose a few little updates to our master bedroom. ;) As you know, I'm currently working on our home office renovation. But I've also recently made some strides with the bedroom! Here's what I've done so far.
Master Bedroom Update
I ordered wallpaper. This is a Mother's Day gift to myself! (Mitch approved it.) It's just going to go on two walls: the wall behind the bed and the wall behind Mitch's dresser. But I think it'll help with the feeling of emptiness. Hoping to get it up this month; can't wait to show you!
I embraced minimalism. I used to think that the more stuff in the room, the homier it would feel. But not true. It just felt cluttered! So I got rid of all the flowers at the foot of the bed, the frames, the faux fiddle leaf fig tree, the knick nacks on the night stands, and the excess decor. What a huge difference!
I updated our mattress and bedding. Another Mother's Day present. I can't believe it, but in only two years, both sets of $20 sheets have ripped, haha. And up until recently, we were just sleeping on said ripped sheets. Our duvet insert was far too small for our duvet cover, our pillows were old and lumpy, and everything looked busy. Needless to say, I was beyond excited about teaming up with Allswell to give our bed a much-needed update!
The mattress
Holy goodness! Before our Allswell mattress arrived, I thought our other mattress was fine. But one "sleep" on the Allswell one, and I'm a changed girl! Mitch and I seriously looked at each other the following morning, and were like, "whoa." Haha — It was that nice. The mattress actually comes in a box (see photos below), and once you take it out and cut the plastic wrapping, it turns into a full-sized mattress. (Kind of reminds me of those sponge dinosaur eggs we dunked in water as kids  to turn 'em into full-sized dinos!) Ah-mah-zing. Definitely feels like a hotel mattress. The best part is that each one comes with a 100-night free trial and a 10-year warranty.
The bedding
For our sheets, we went with the Percale queen set. What an improvement! I'm always cold at night, and Mitch is always overheated–but these sheets somehow keep me cozy and Mitch nice and cool. They're also incredibly soft! Again, very hotel-like. We also updated our duvet insert with Allswell's all-season duvet insert, made to regulate body temperature and keep you feeling cooler in the summer and warmer in the winter. It also fits perfectly inside the company's duvet cover. Finally!
The pillows
We were beyond thrilled to update our old shams, which, as I mentioned, were pretty lumpy. Our Allwell sham inserts are soft, even, and cool-to-the-touch… and the covers are just as perfect. They also don't wrinkle like our old pillows did, making for a much nicer-looking space!
Last but not least, let's talking about the decorative pillows. My favorite color is obviously blue, so I did opt for a couple of these cute blue striped pillows. But I also did something a little wild (for me, haha) and went for these textured yellow pillows, which added a great pop of color to the room. I really can't believe how much more I love the room now that I've introduced a color other than blue to it. :) So pretty!
What do you guys think?! Let me know if you have any other recommendations for our hard-to-decorate master bedroom. And I'd love to hear how you'll be celebrating Mother's Day!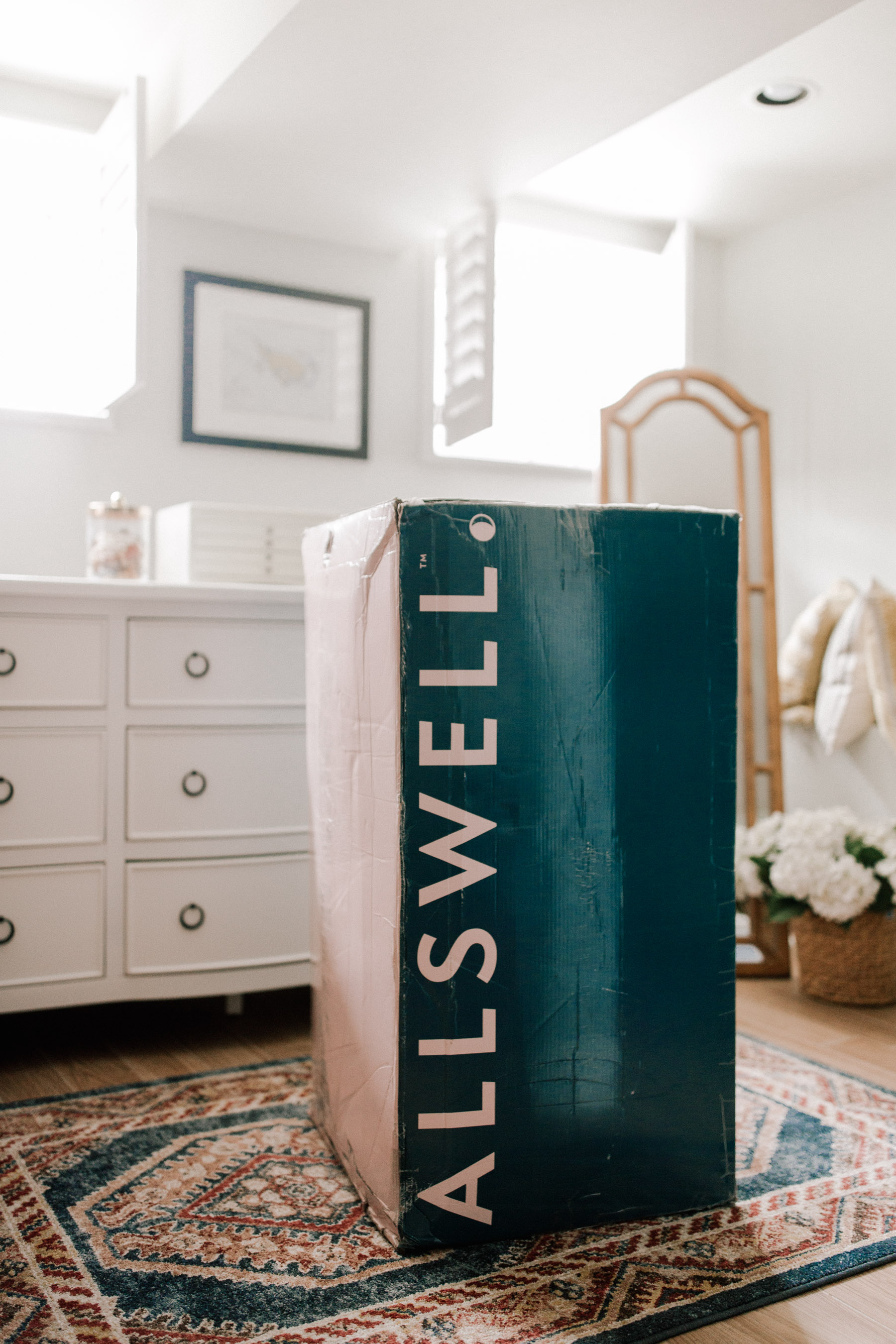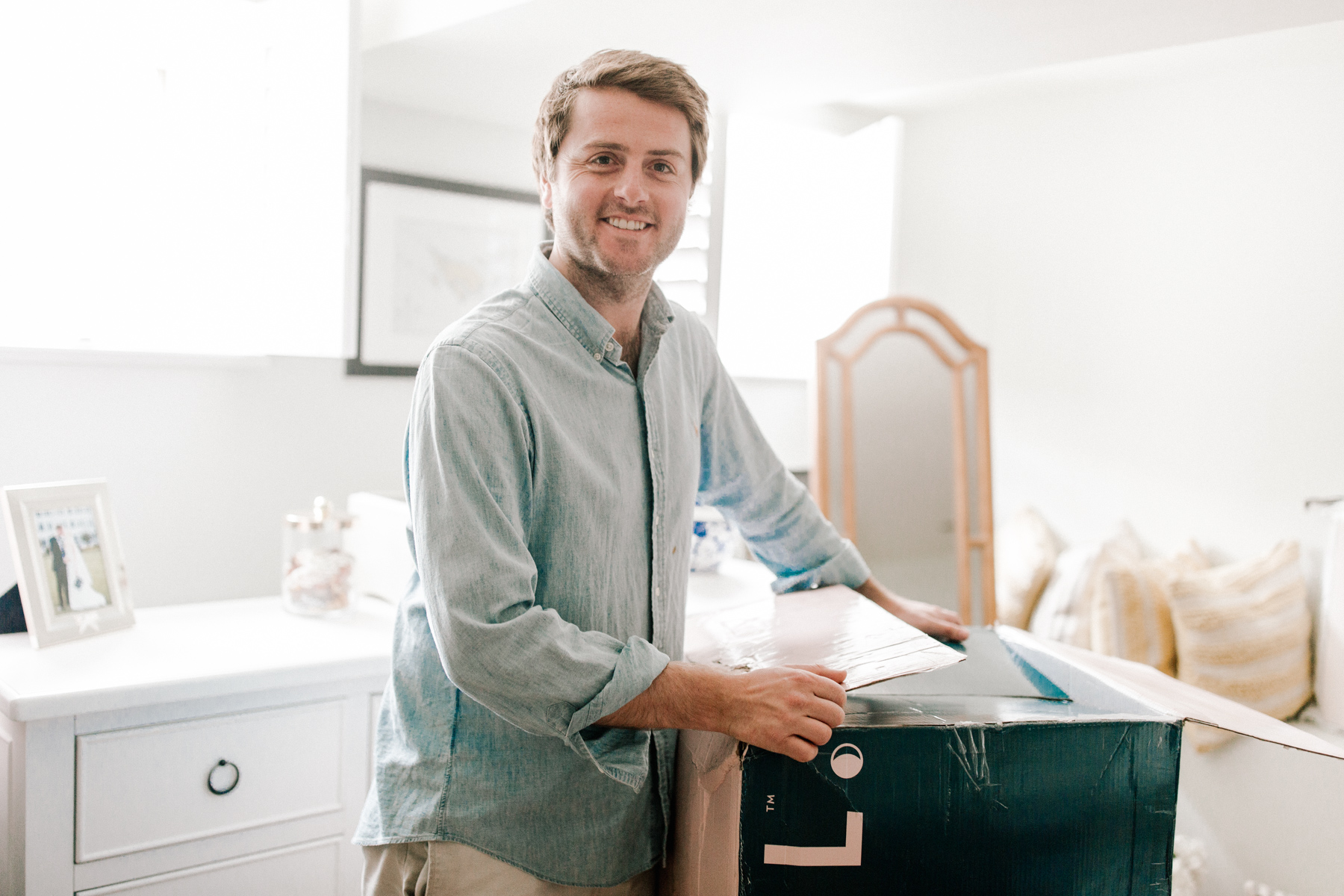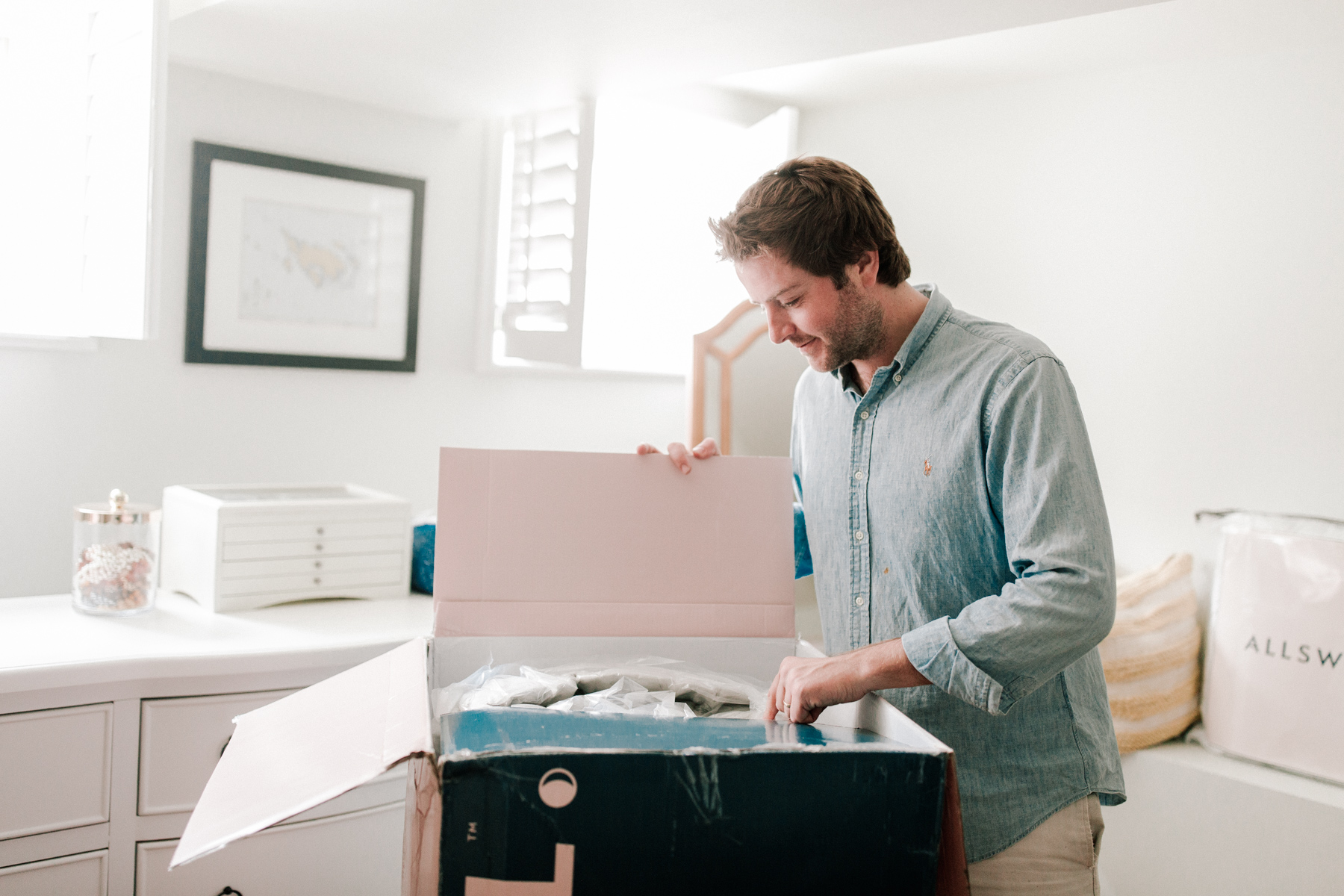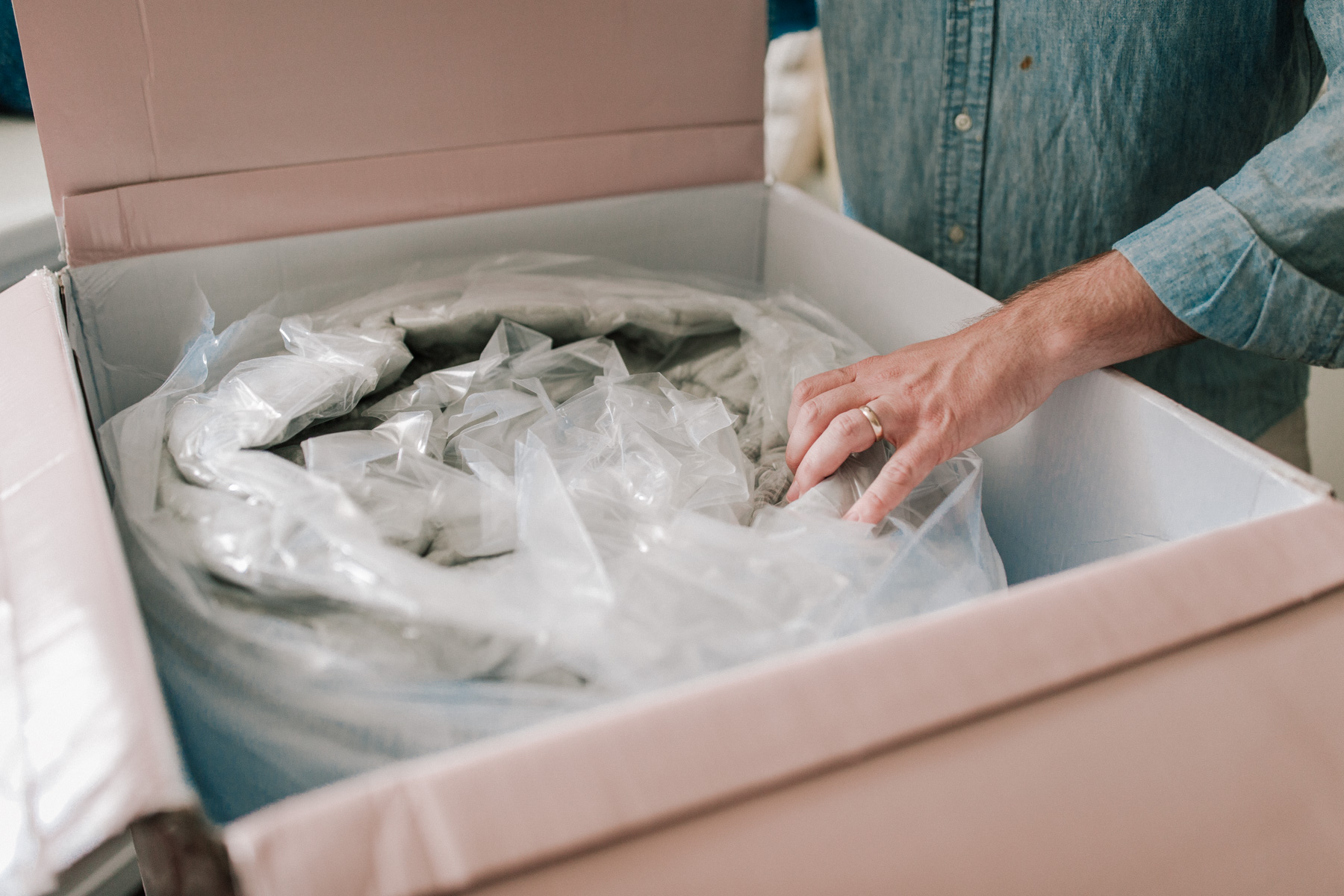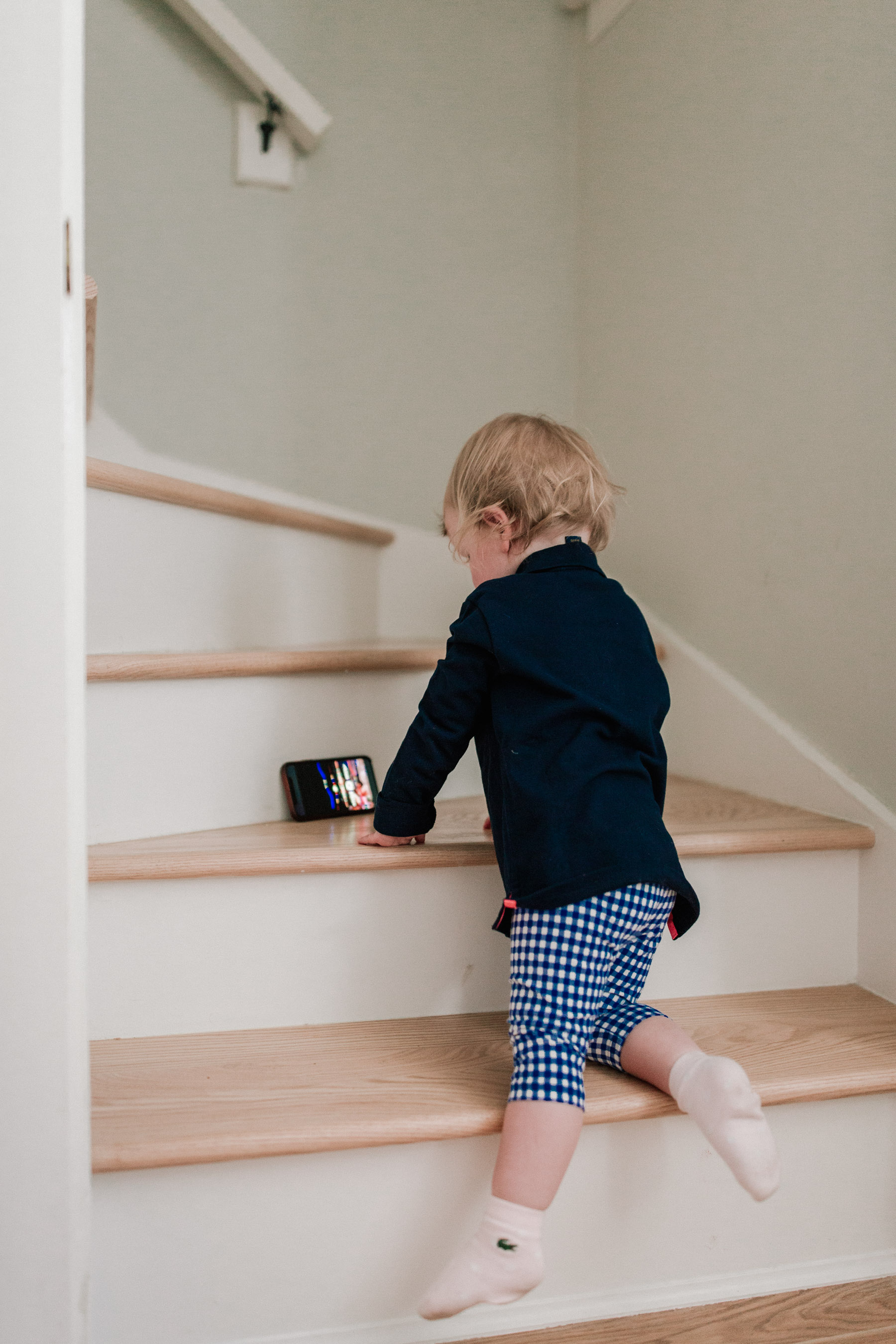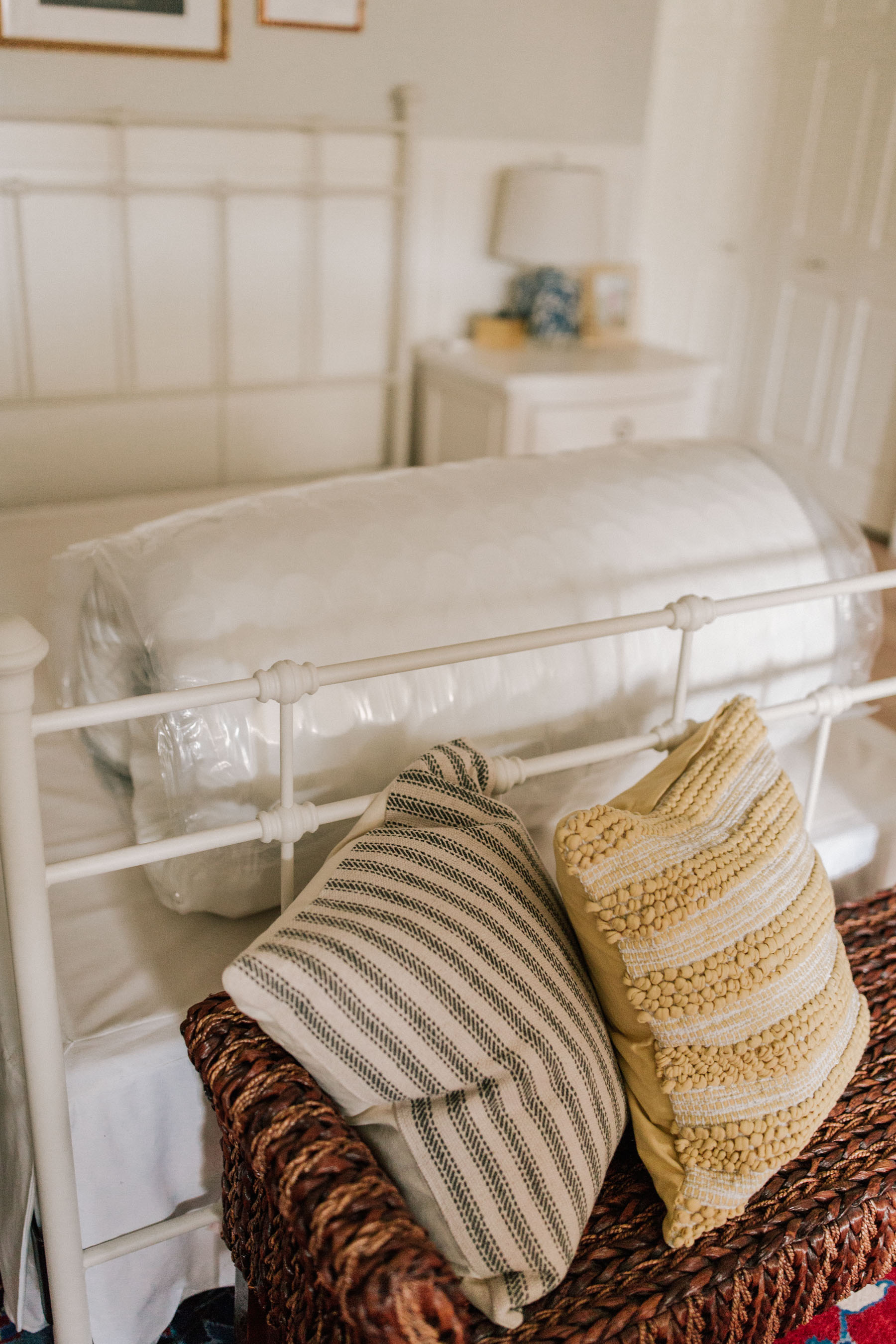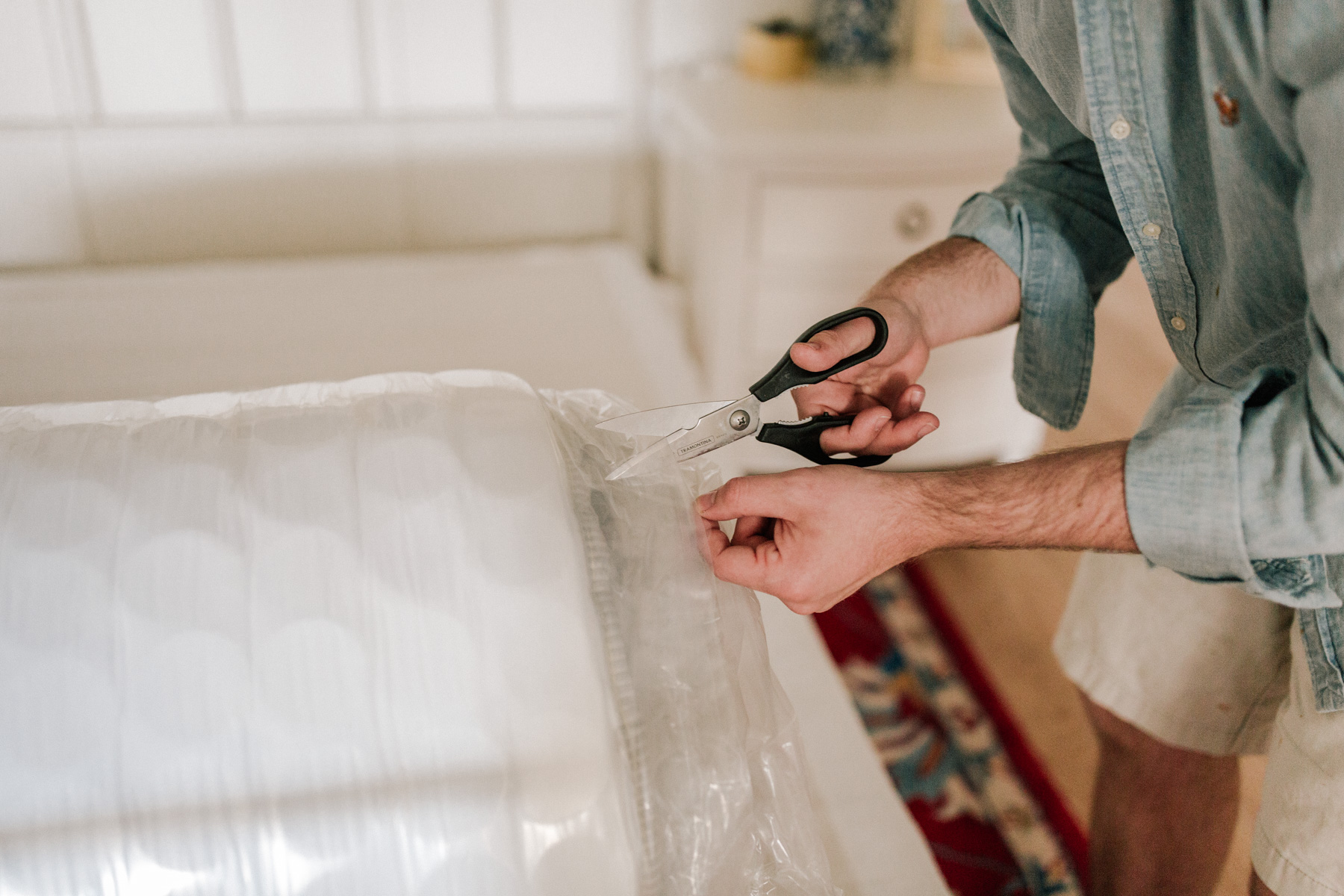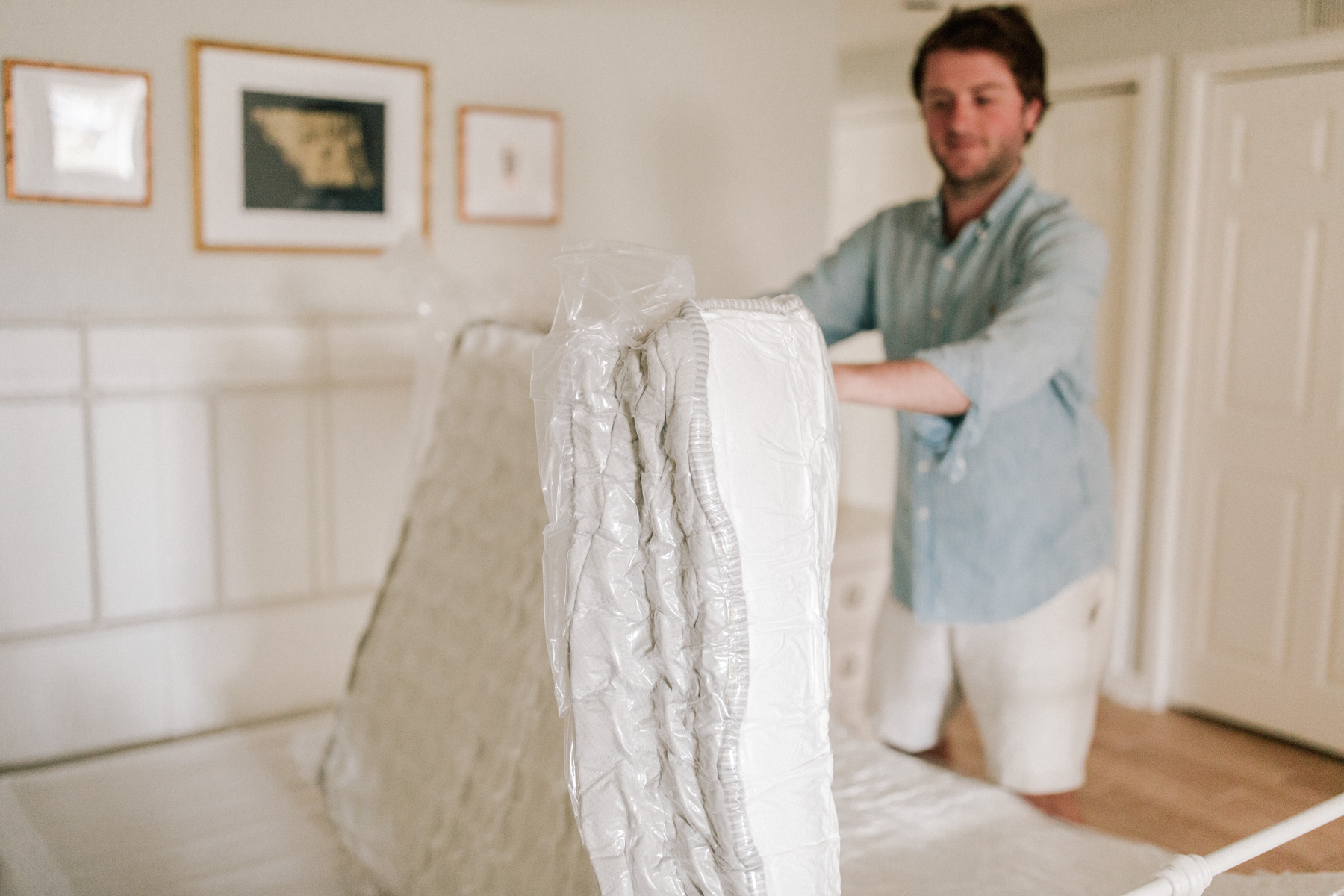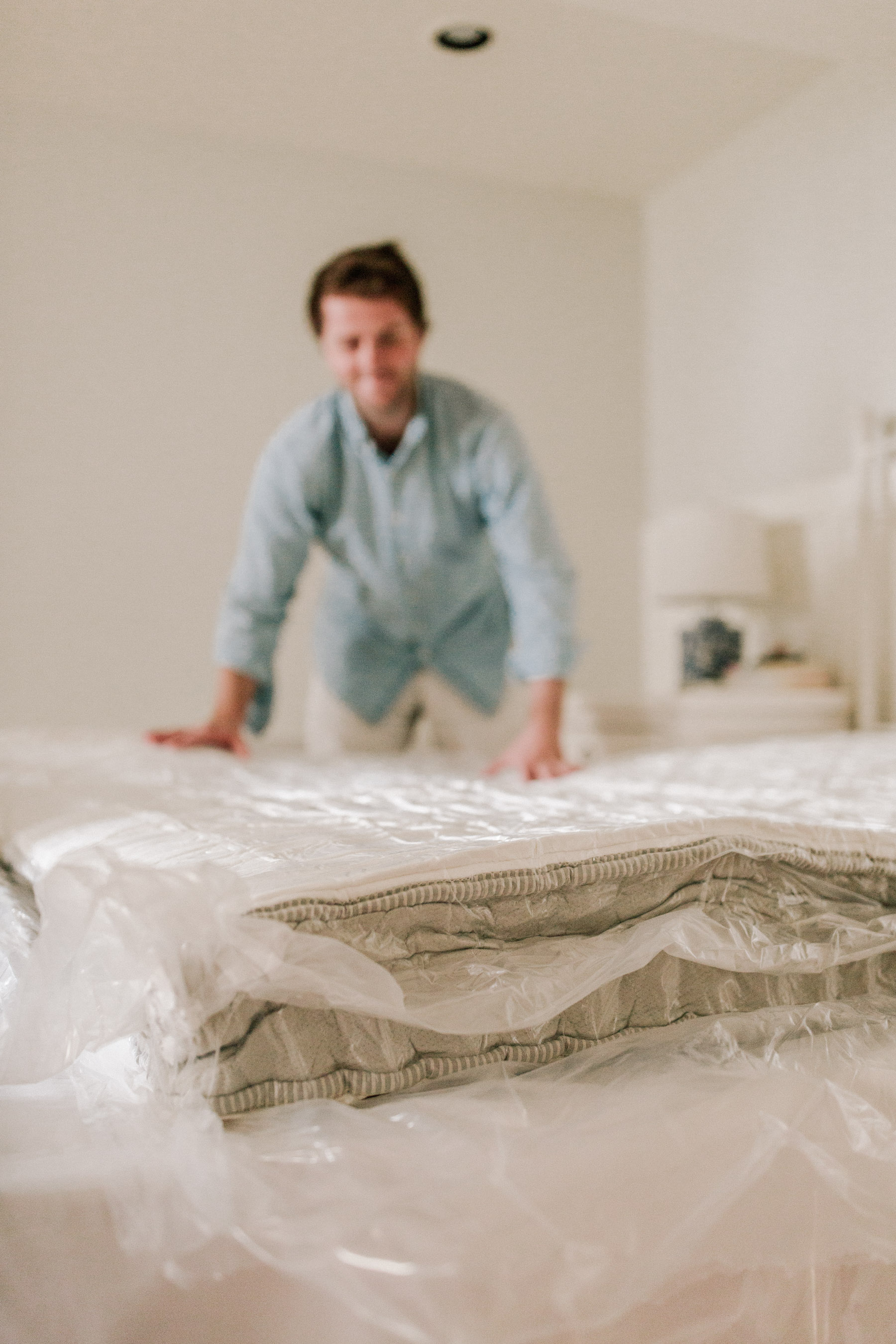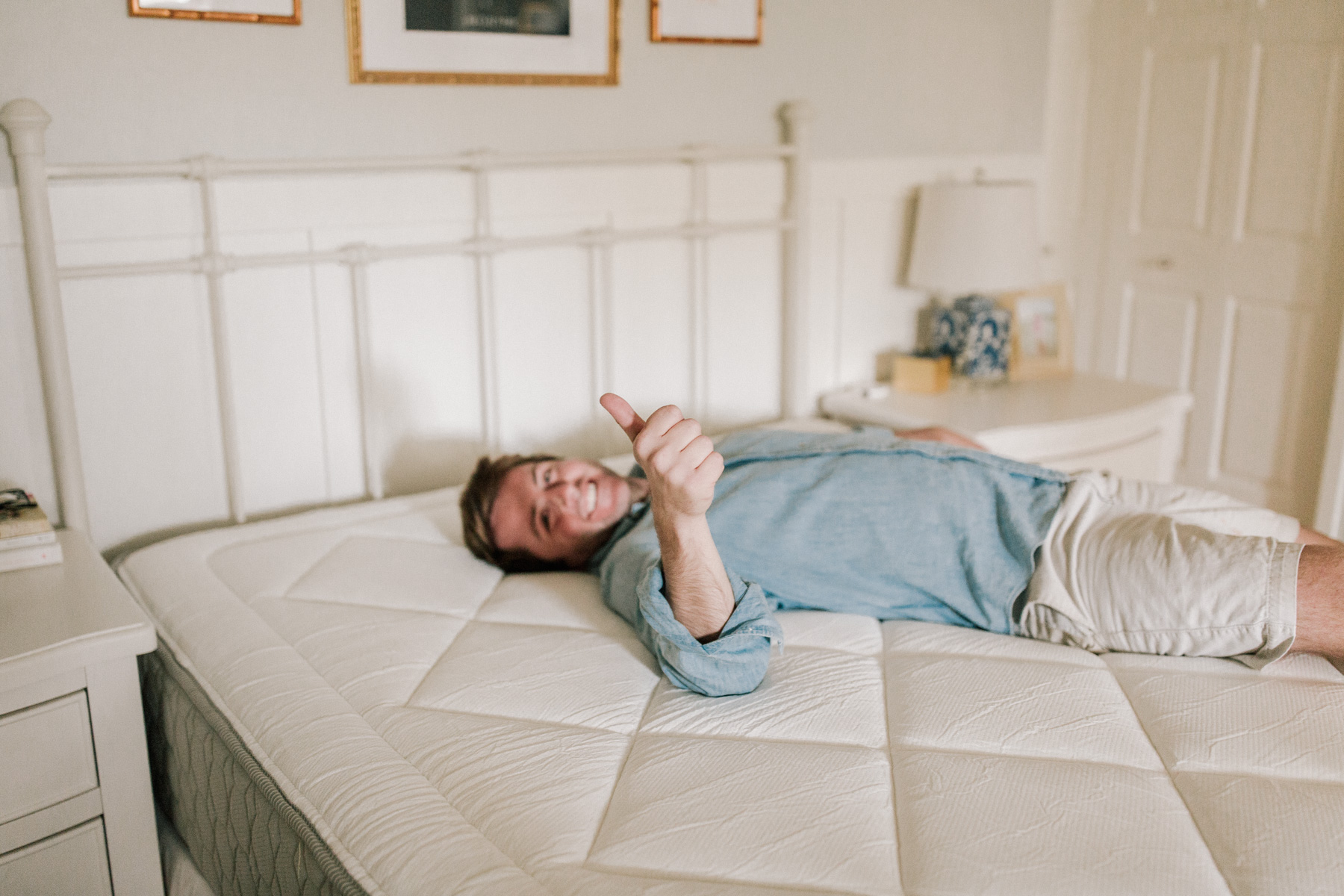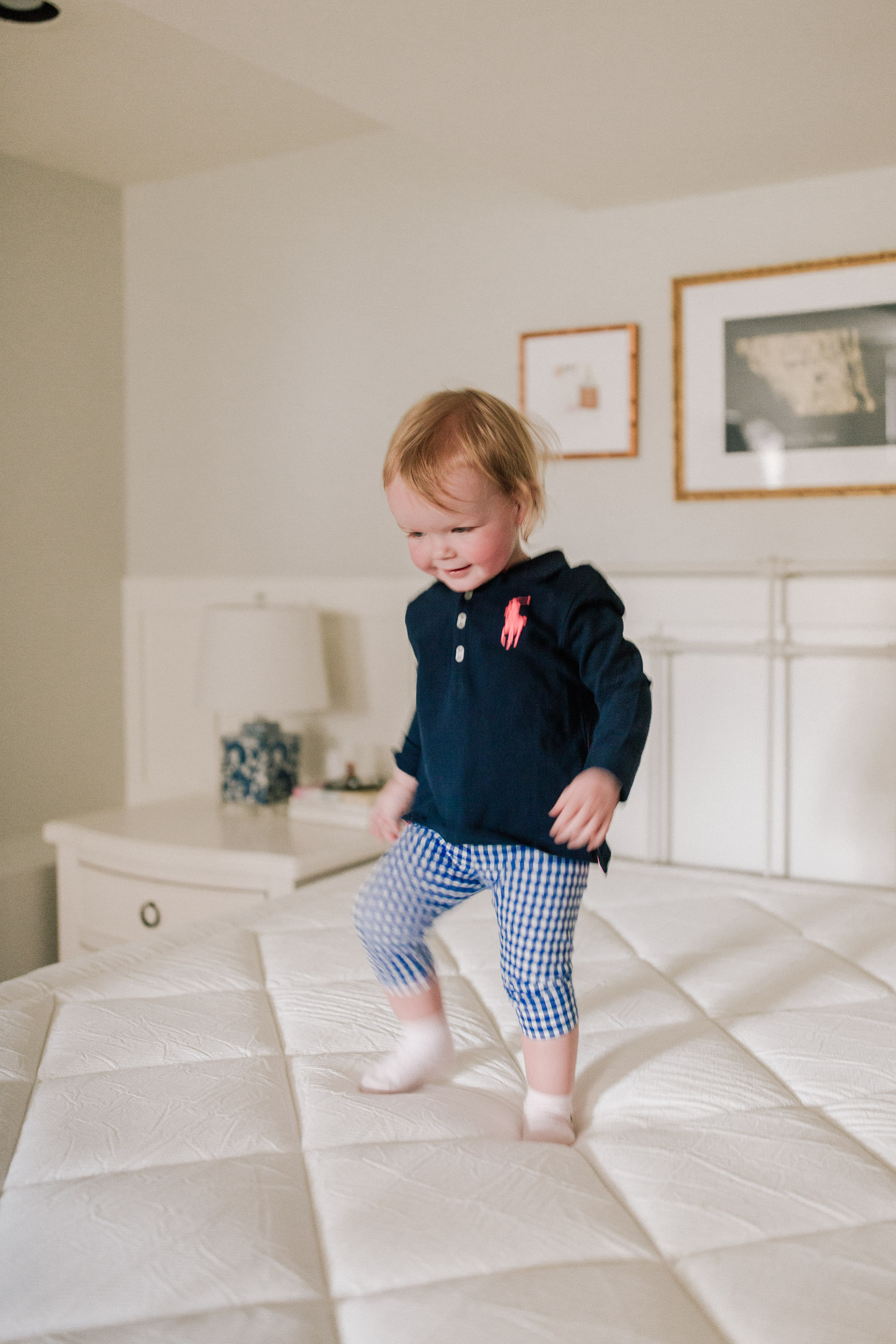 This post was sponsored by Allswell and Shopstyle. As always, thank you so, so much for supporting the partnerships that keep Kelly in the City up and running!
SaveSave