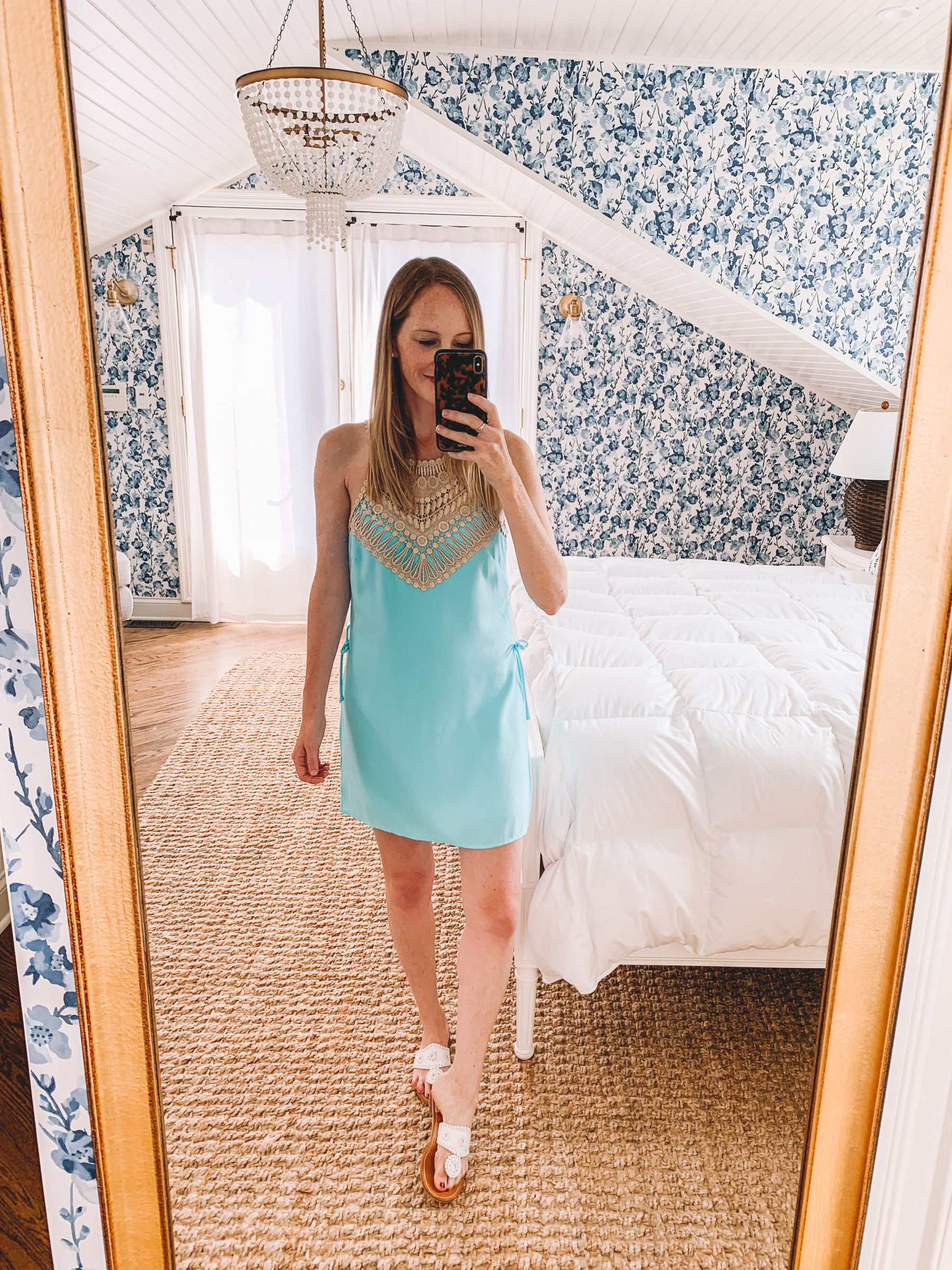 Pearl Romper / Jack Rogers (In white and in more sizes here.) / Tortoise Phone Case for iPhone XS Max, X and XS, and 6, 7 and 8 / Master bedroom room reveal SOON, but this is a pretty solid sneak peek, no?! Some room details: Chandelier (Also have this one in the office), Wallpaper, Cane Bed, Jute Rug, Sconces, Curtains, Duvet, the Mirror I Wish I Had ;) and Interior Define Rose Chair
Fun post for you tonight! My awesome friends at Lilly Pulitzer sent over a few products from the After Party Sale, so I thought I'd do a little try-on… and then give a few of the pieces to you guys! (Because let's be serious. I don't need more clothing. 😜)
Here's what you need to know: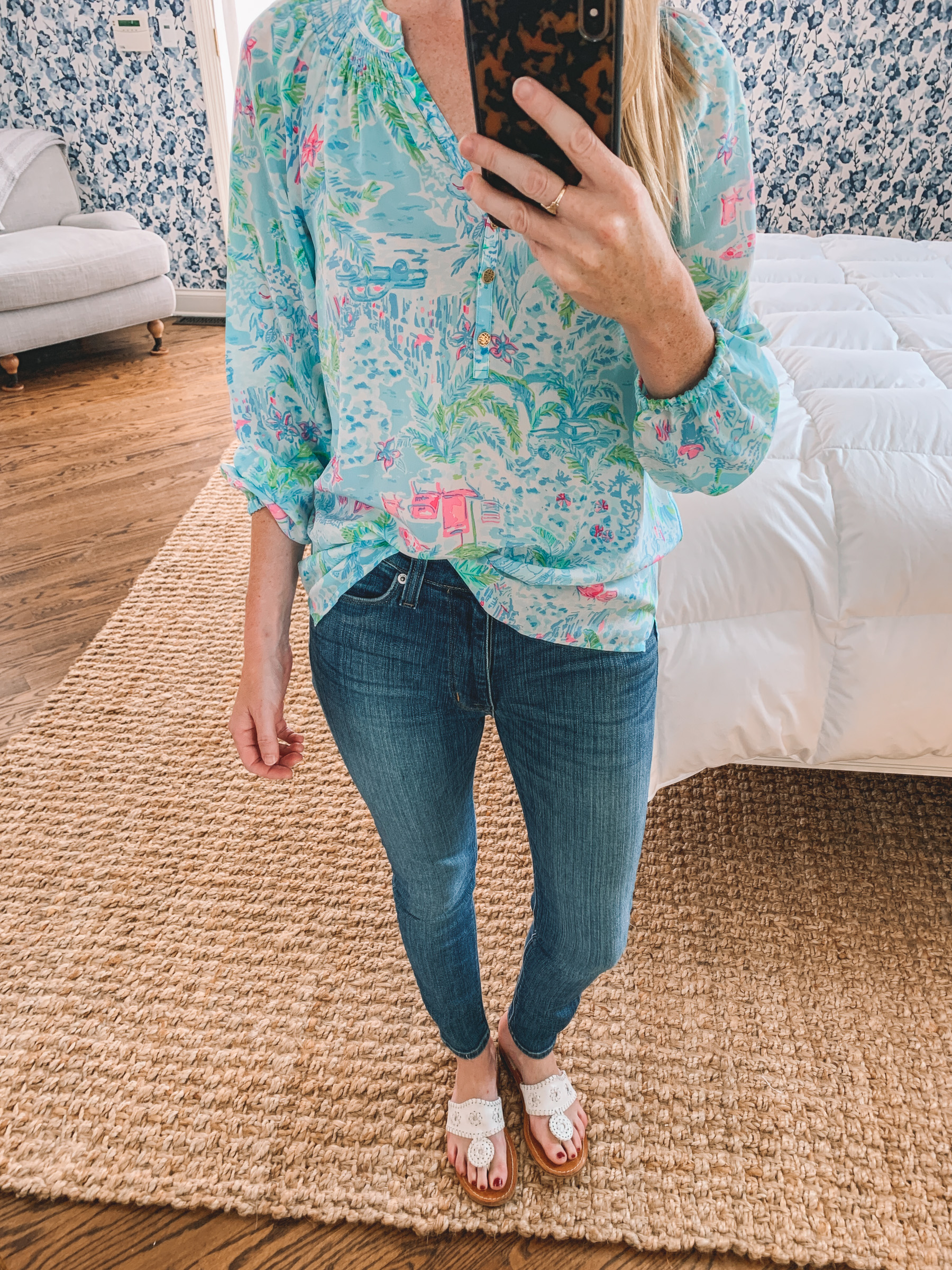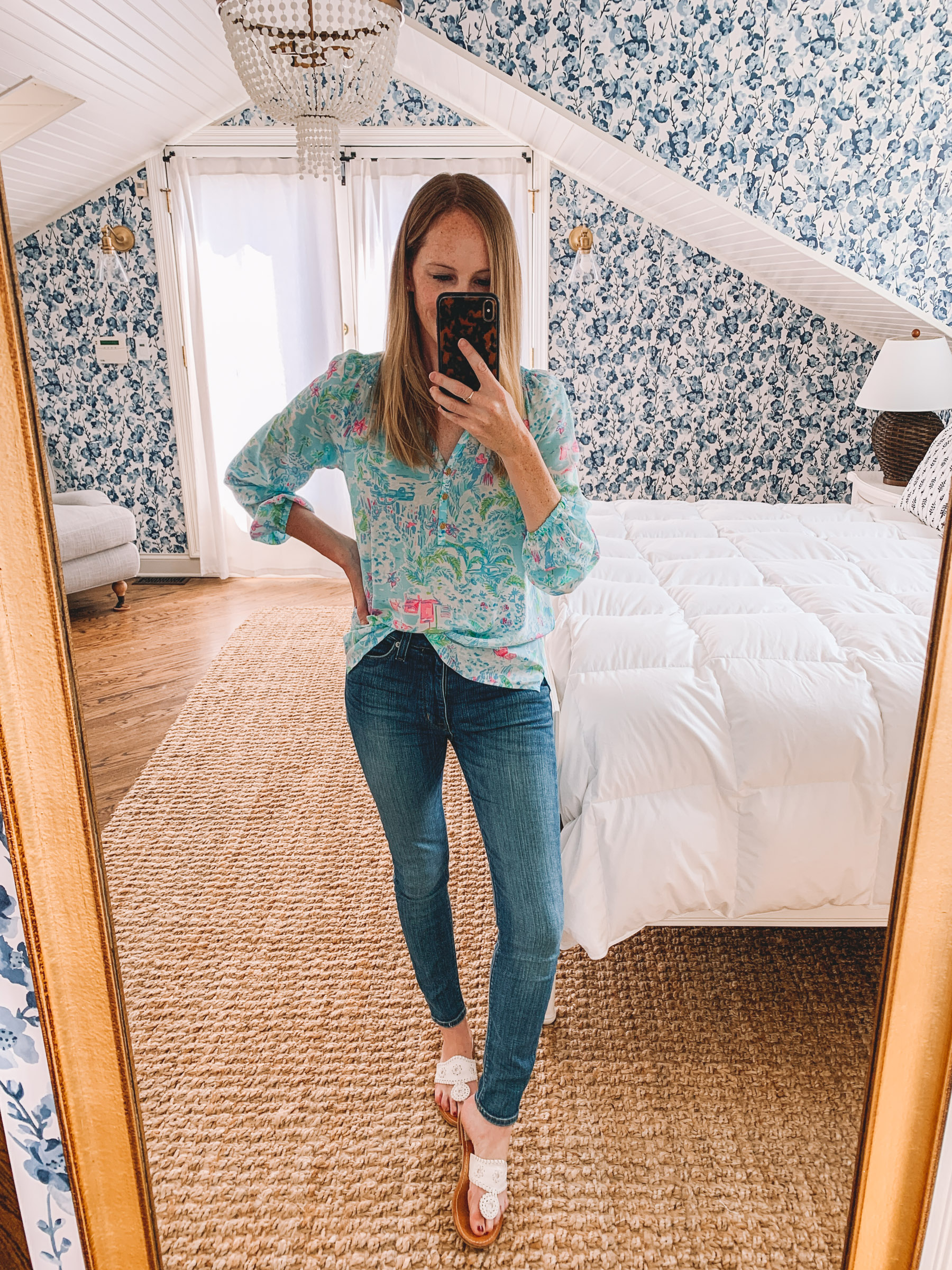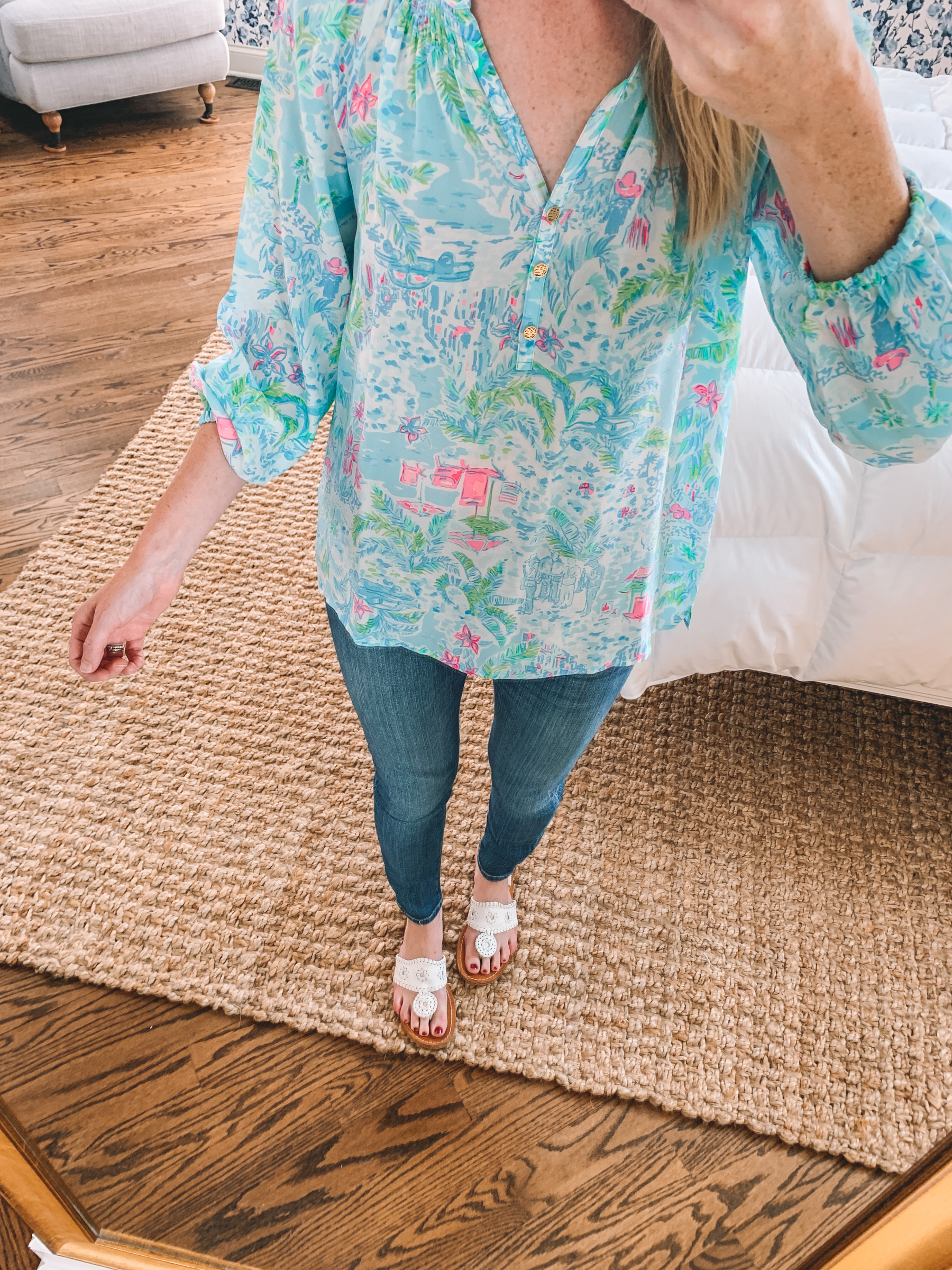 Print: What a Lovely Place
Size: XS
Review: LOVE. The Elsa top is one of my most-worn pieces. It's silk, and the quality is unreal. I tend to gravitate to the solids, but this is the perfect top for a vacation or week down the Shore. ;) The shirt looks awesome tucked into skirts and (WHITE) jeans. Take note that while it's flowy an forgiving, the shoulder/underarm area is a bit tight. I'm wearing an XS here, but I definitely need a small.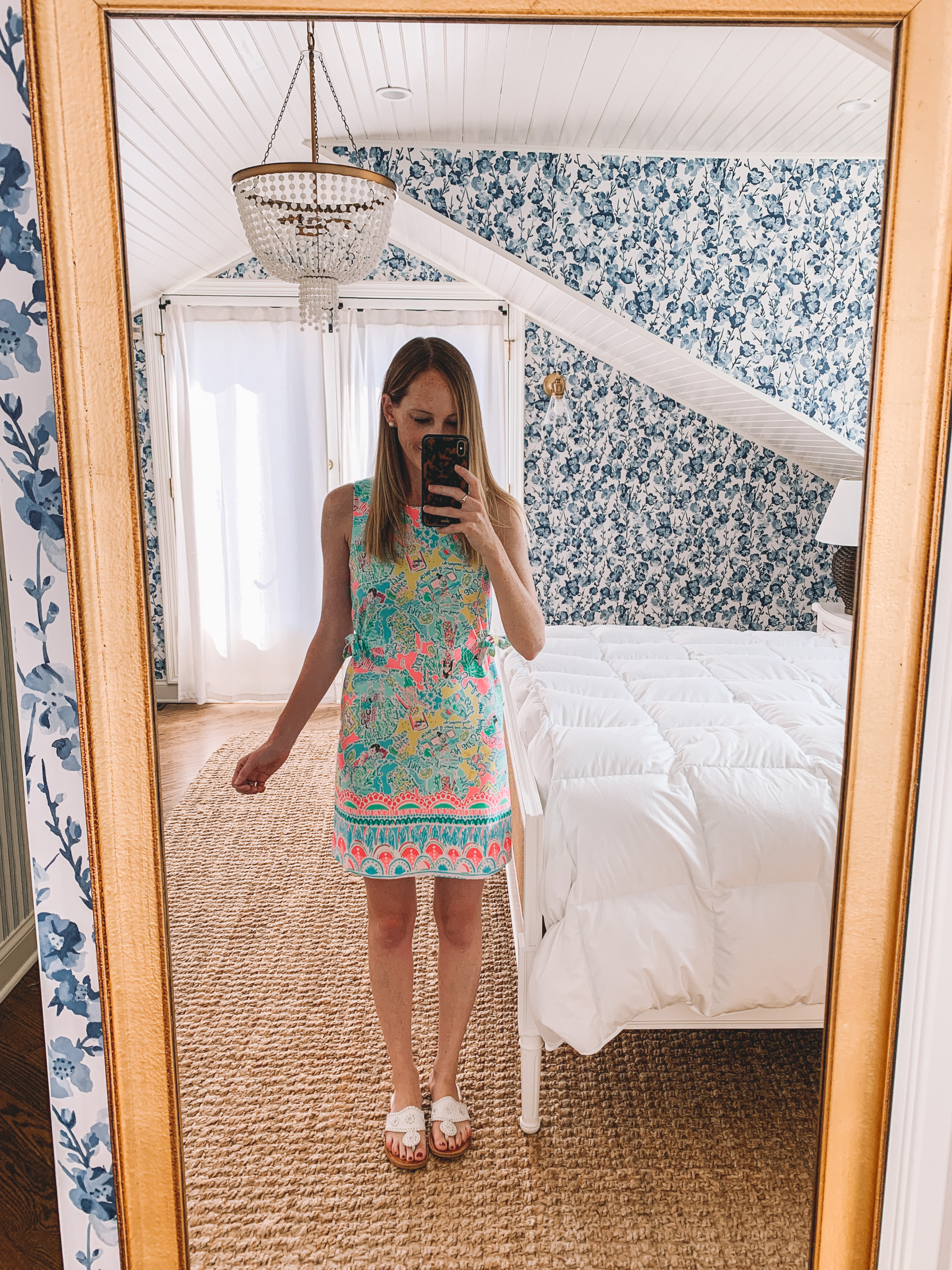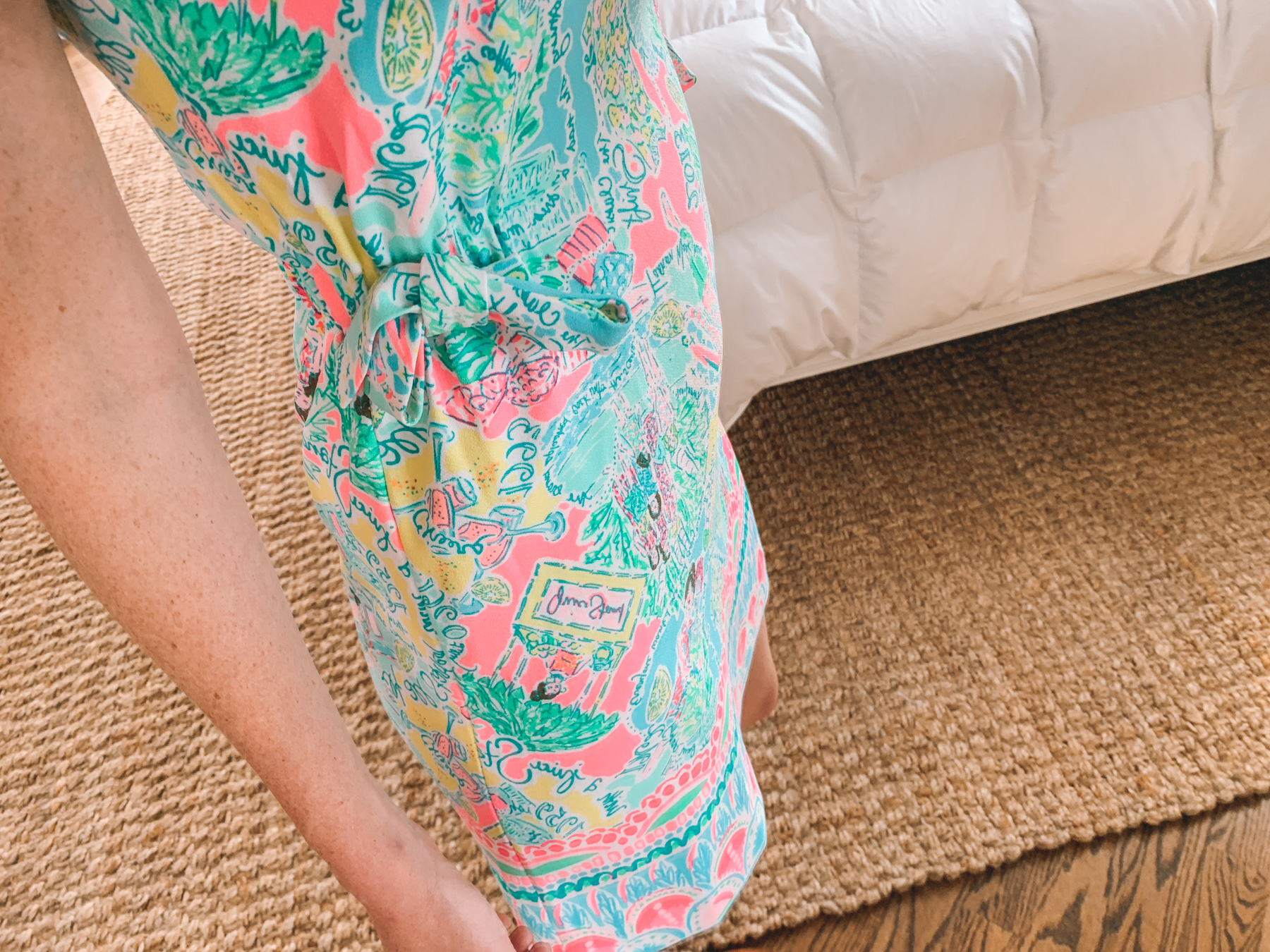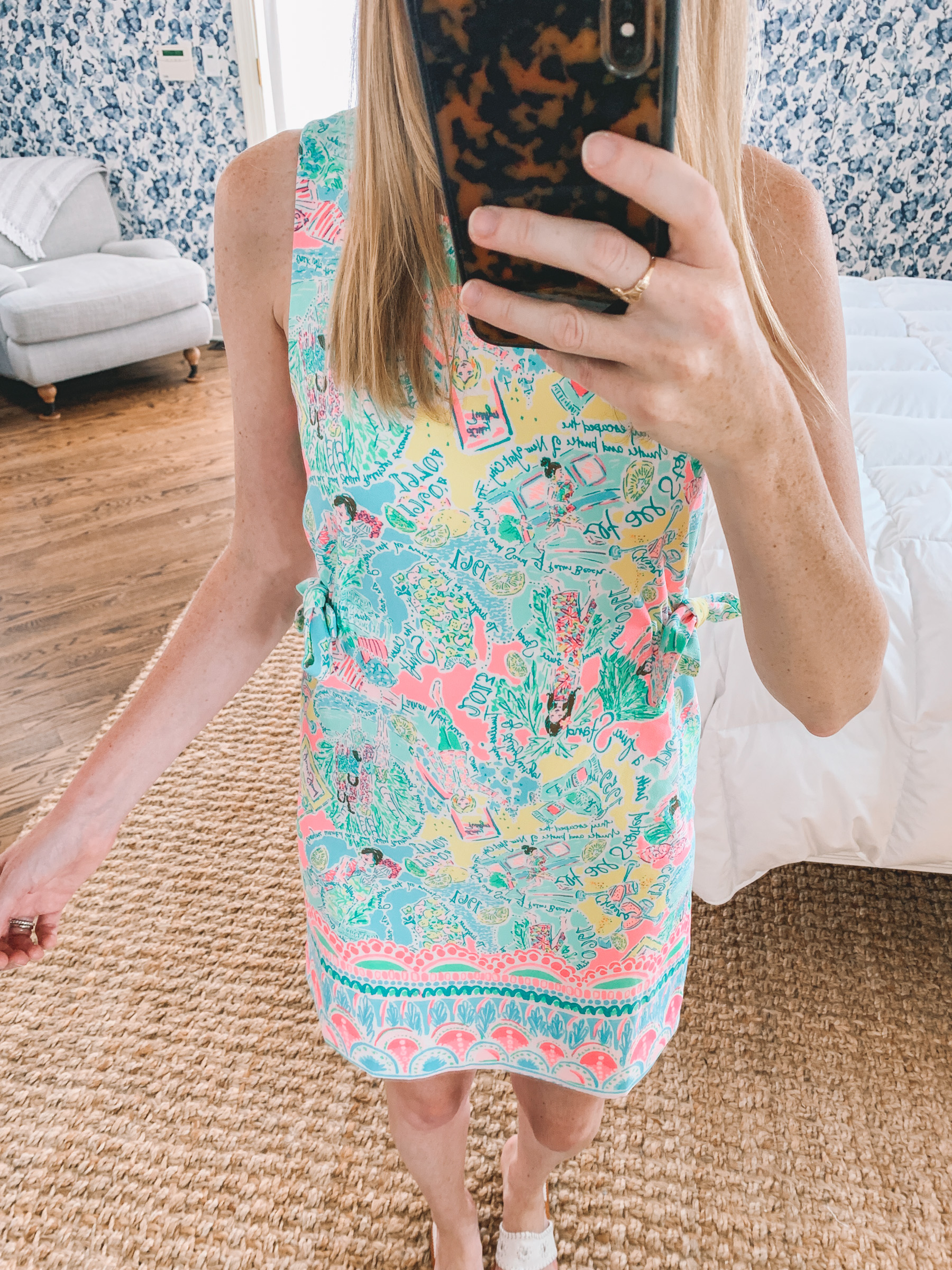 Print: Multi Pop Up In The Beginning
Size: 0
Review: SO CUTE! I love that this dress matches the girls' dresses (see below) and the little bows at the side. I also love that it's crepe, which means that it's wrinkle-resistant and lightweight. I'm wearing a 0 here, but it's definitely too small. I would recommend ordering either your normal size if you like your dresses fitted, or one size up if you prefer a roomier fit.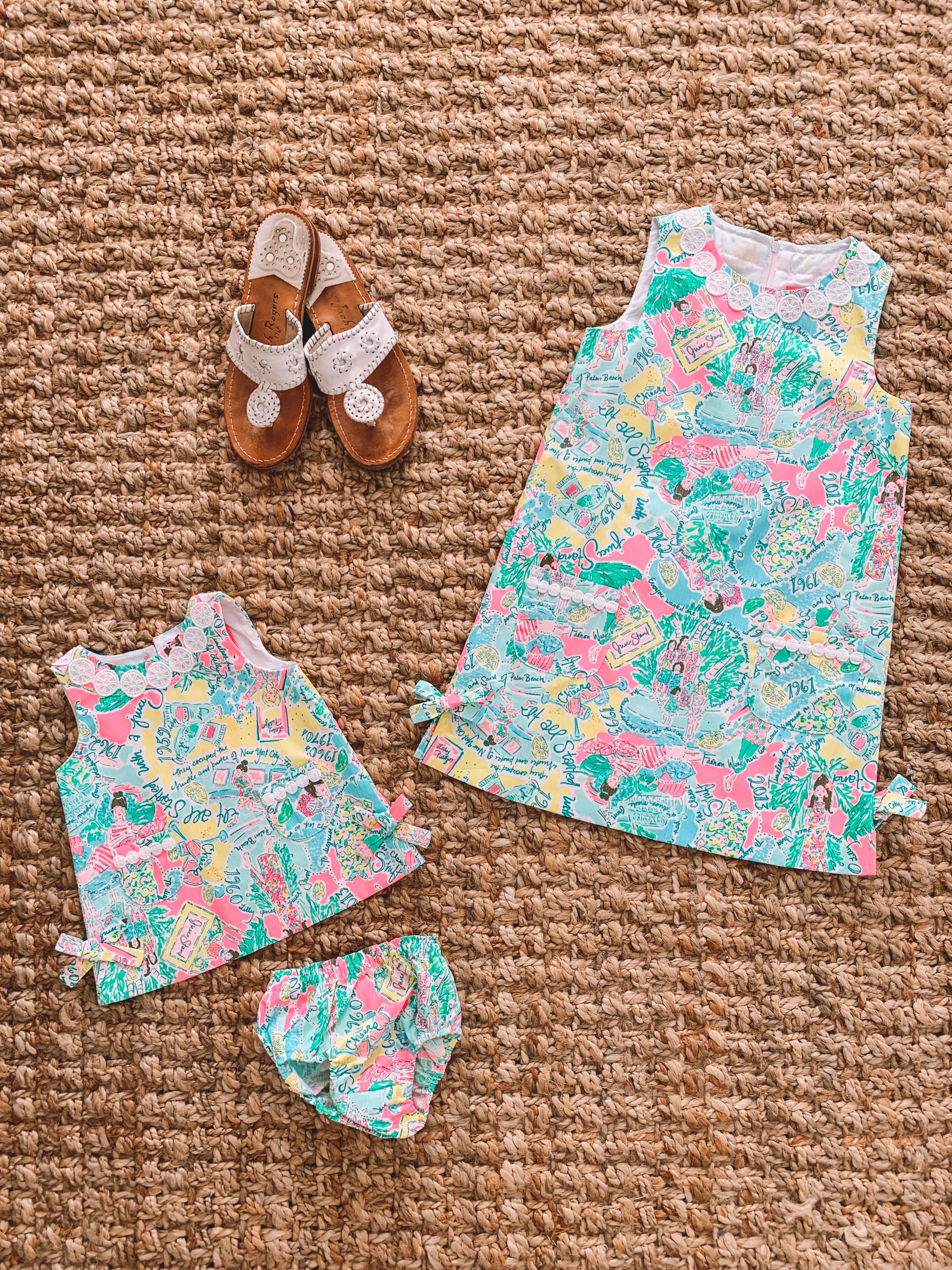 Print: Multi Pop Up In The Beginning
Size: Lucy is size 6-12 months; Emma is size 5 (A little big but happy that she'll be able to wear it next summer!)
Review: I can't get enough of the matchy-matchy/sister-sister outfits. Love the other print, too!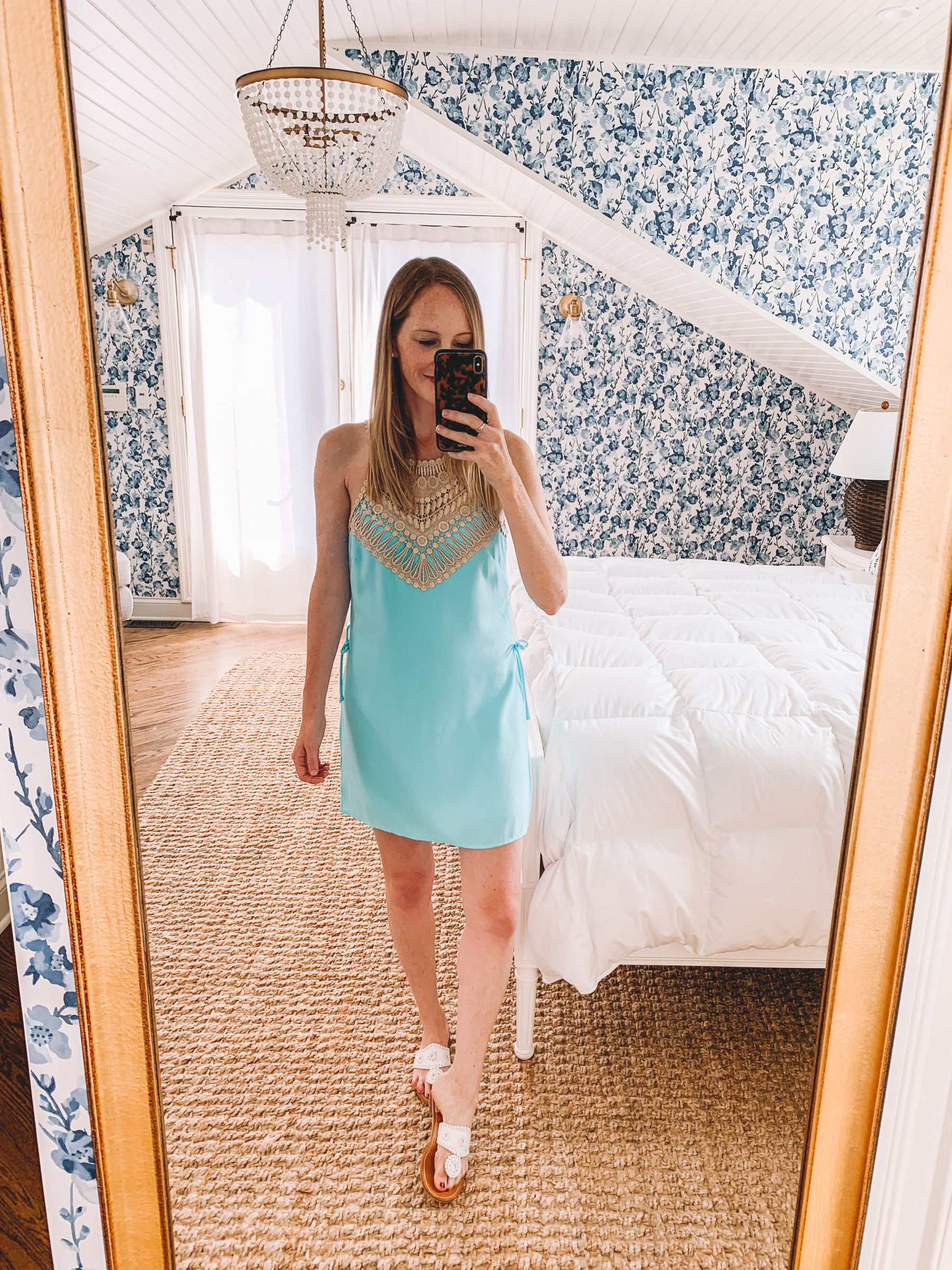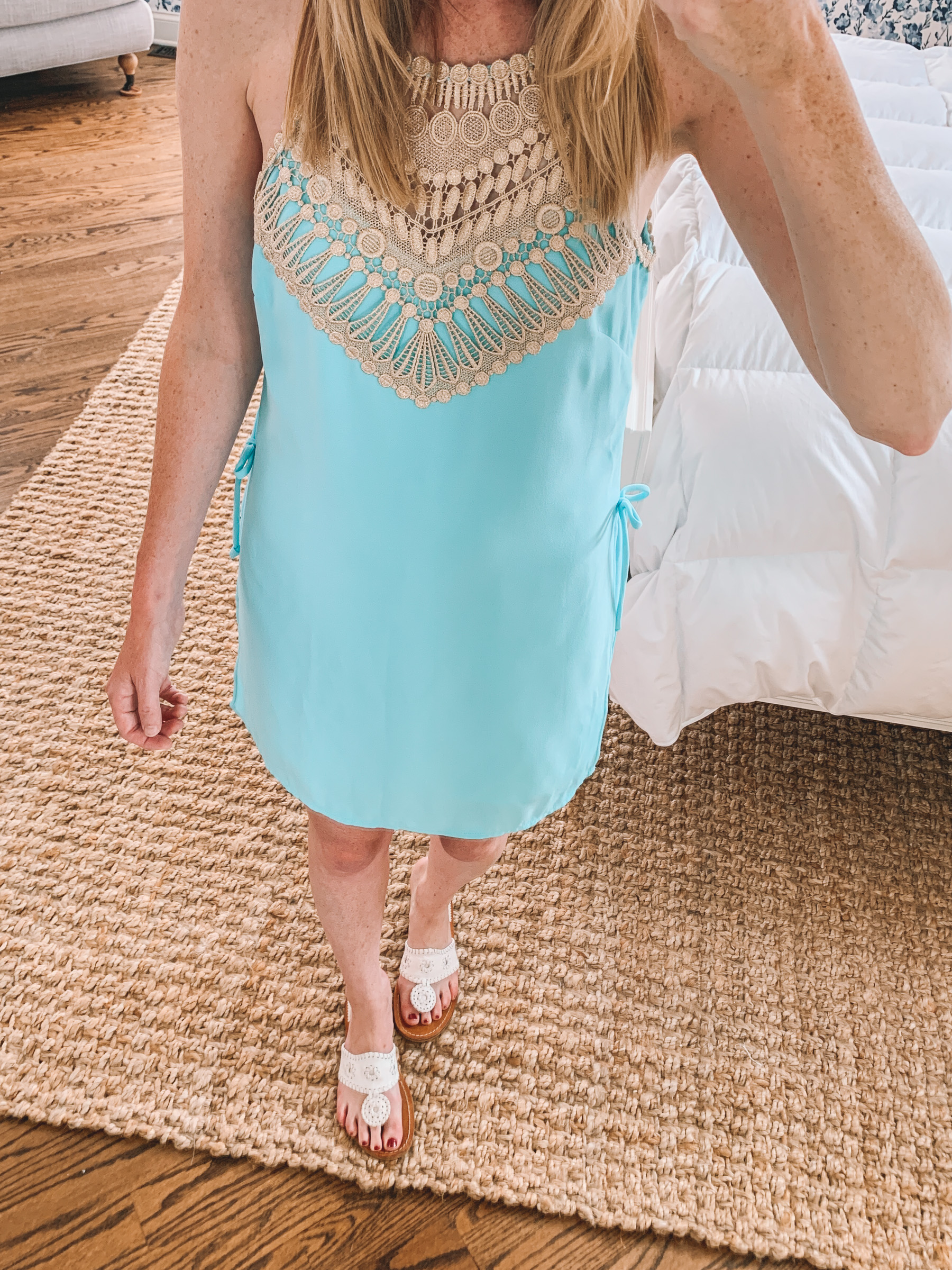 Print: Bali Blue (More options here and here.)
Size: 2
Review: CALLING ALL MOMS. This looks like a dress but is actually a romper, meaning that you can bend down to pick up your kids without worrying about flashing the world. Highly recommend! I will say that I have a long torso, and just barely fit into this size. So if you too have a long torso, I might go up a size. Other than that, though, it's adorable. :)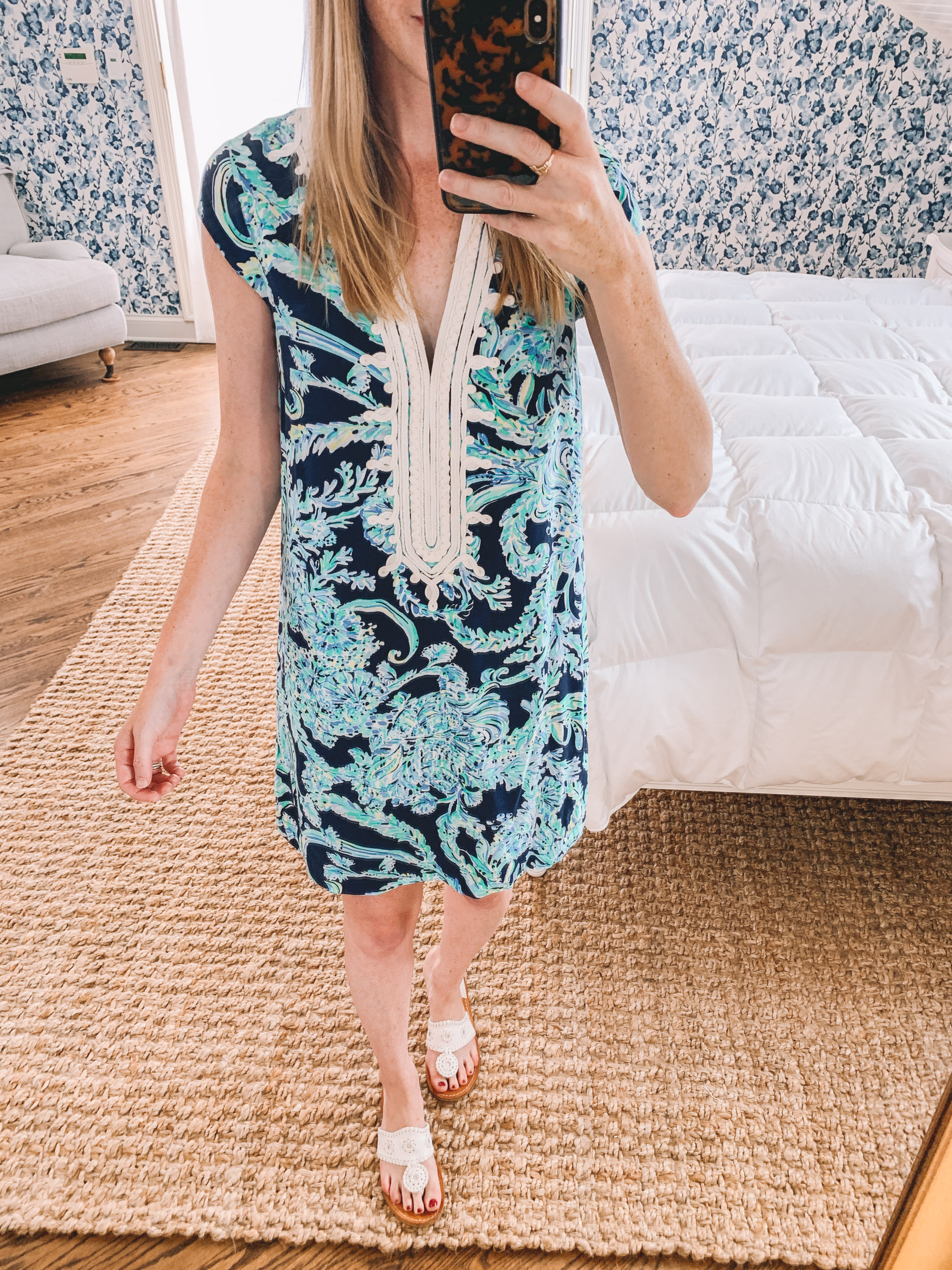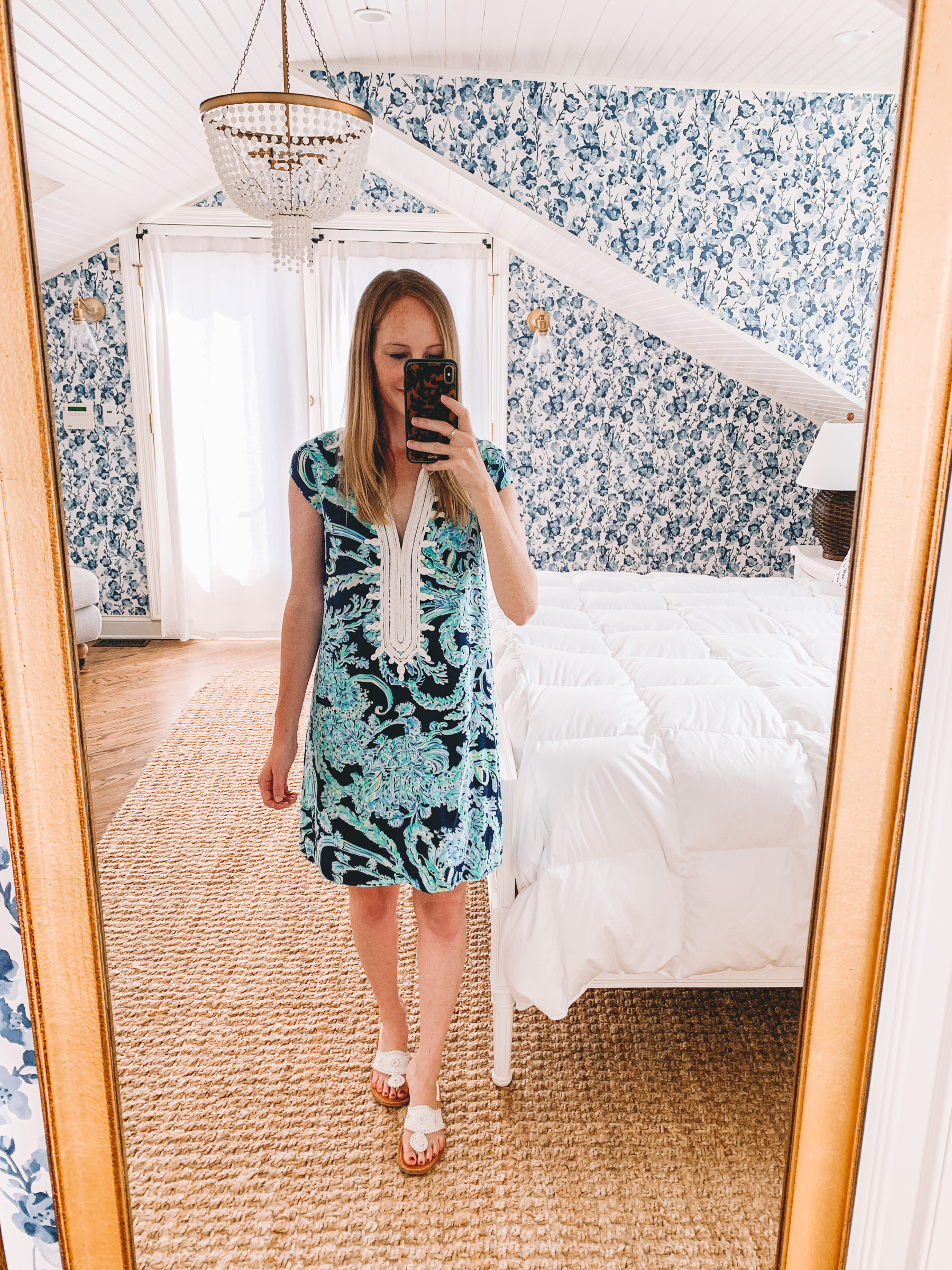 Print: High Tide Navy Scooba Doo
Size: XS
Review: Without a doubt my favorite! It's Rayon, so again, very wrinkle-resistant. But it's forgiving and hangs in all the right ways… and I'd imagine that it would be flattering on everyone. It runs large so take that into consideration when ordering.
Remember: