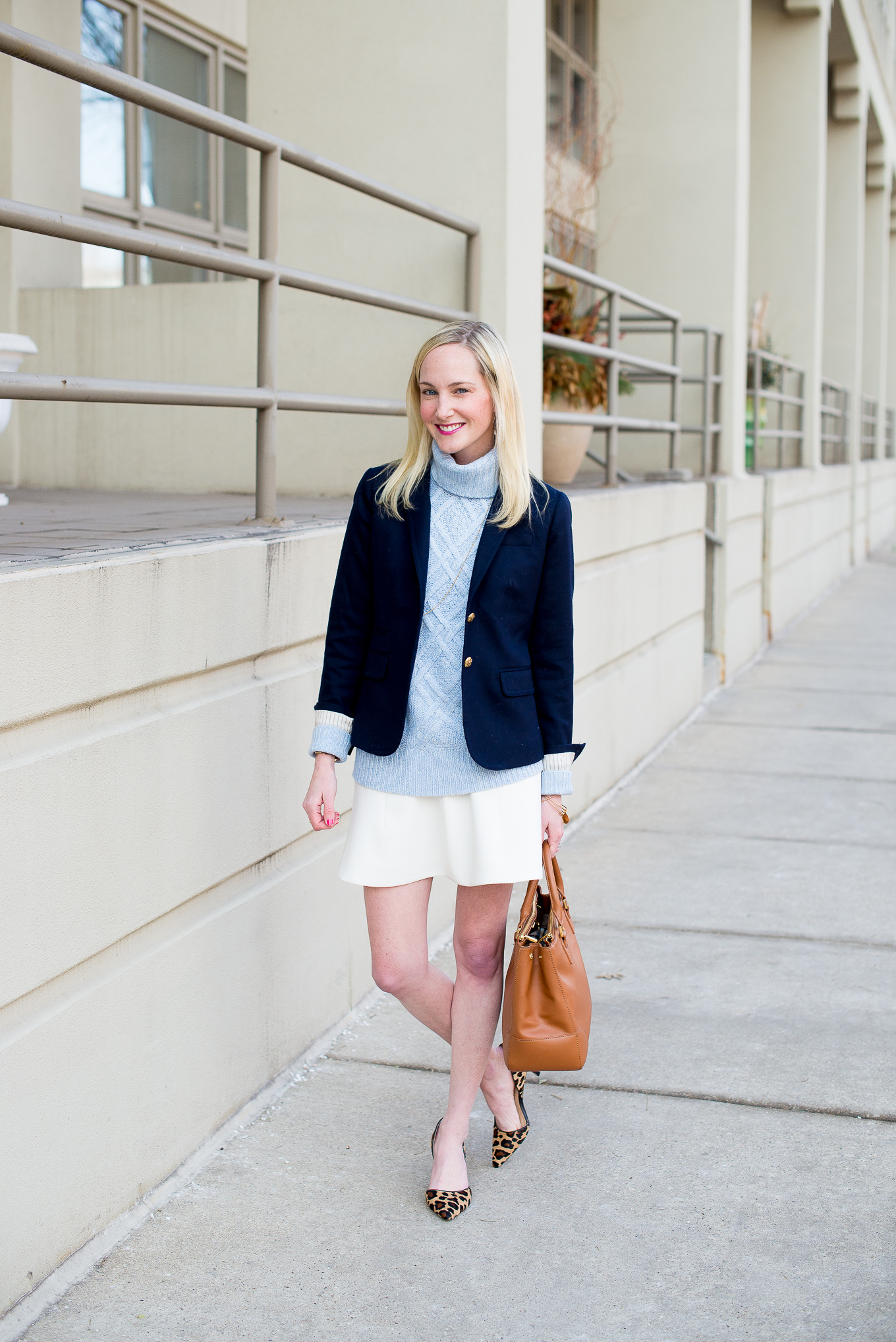 Gerard Yosca Necklace (Larger version here) and Earrings (c/o) / Alex & Ani New York City, New Jersey and Nantucket Bracelets (c/o) / J.Crew Blazer, Sweater (On sale!) and Skirt (Factory version here and here) / Tory Burch Tote / Daniel Wellington Watch (c/o, Use code "kellyinthecity15" to take 15 percent off your order!) / Sole Society Pumps (Also available here)
A few things:
1. I'm back from Florida! It was a great trip, and I can't wait to share stories and photos! The only negative was that my return flights were awful, and at one point I found myself sprinting "Home Alone"-style through Atlanta International Airport to make my connection. But I made it, and was greeted by 50-degree weather in Chicago. (And by Mitch and Noodle, hehe.) Not bad!
2. Can you see how little snow we have left in comparison to yesterday's photos?! (I purposefully took these in the same location just to show you the improvement!) I'm so happy. Forty- and 50-degree temperatures are projected for the next week, and I feel like a new person. Yesterday, I even went on a cleaning spree, which entailed me filling up the bathtub and giving the living room rug a good scrub-down with Pantene Pro-V. Sure, I know I probably should have used some sort of carpet cleaner. But our apartment smells great.
3. Can you spot the glasses photo? I don't love wearing my specs, mostly because I hate not having peripheral vision, but also because I look sleepy in them. And I'm convinced my ears are crooked and that no amount of tinkering can straighten the darn frames. (Hi, Dad! Yes, I'm crazy. You don't need to call.) But I spent the majority of Monday's flights in my glasses ("Dark Havana"), and I figured I'd share that I'm looking to try a new pair! Does anyone have any experience with high index lenses from Warby Parker? I hear they're incredibly reasonable compared to Lens Crafters and the like, and that they have less of a "funhouse effect" for those with super strong prescriptions. (Read about my struggle here.) I'd love to hear your thoughts! Right now, I'm lovin' the Watts.
4. My apologies for my blueish knees. It was actually in the high 50s when Blair snapped these photos yesterday, but I have something called Raynaud's Disease, which makes me look cold all the time. It's really lovely, haha.
5. How perfect are these New York City, New Jersey and Nantucket bracelets from Alex & Ani? I almost cried when I opened the package. :) Now I have a little bit of home wherever I go!
Photos by Blair of The Fox and She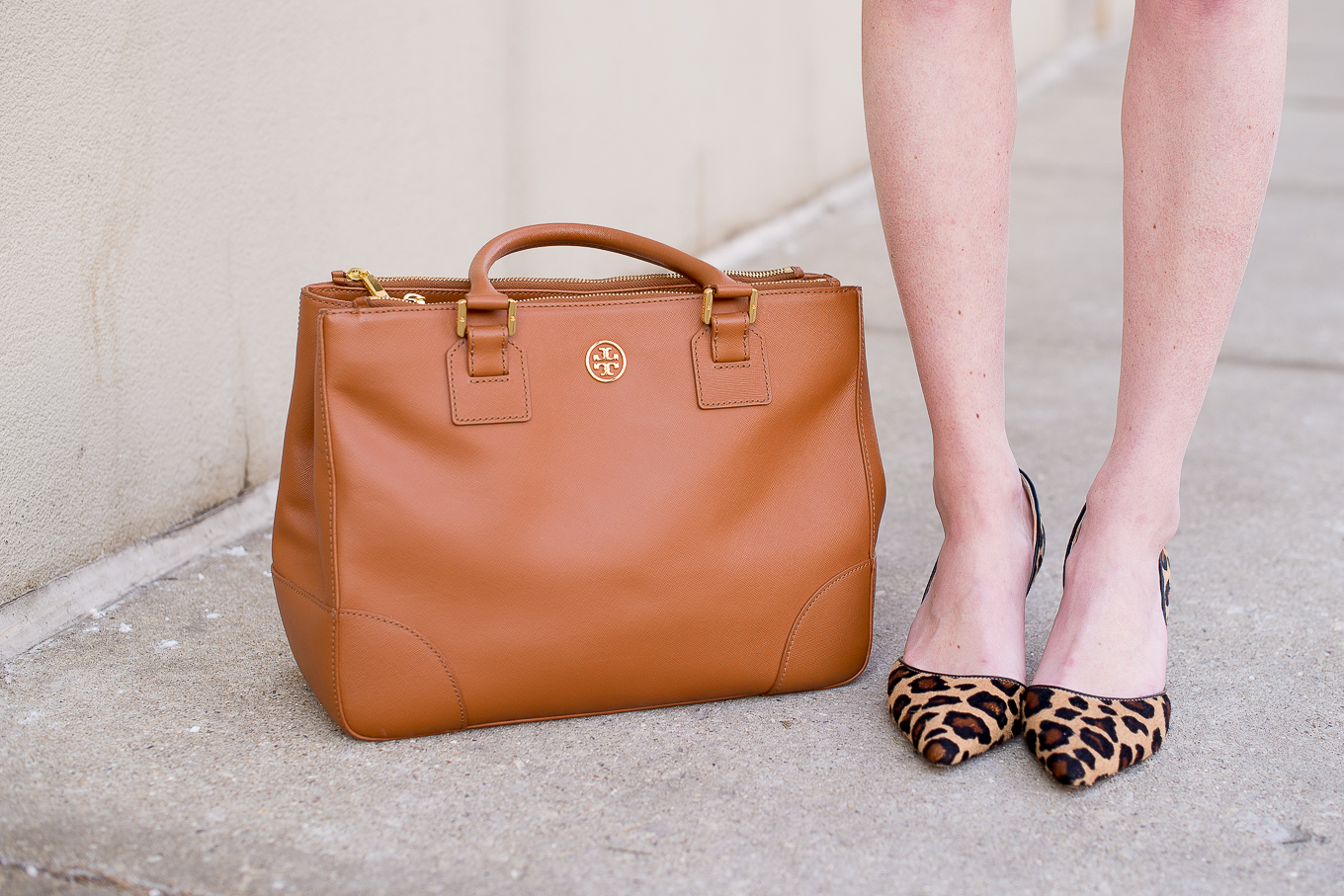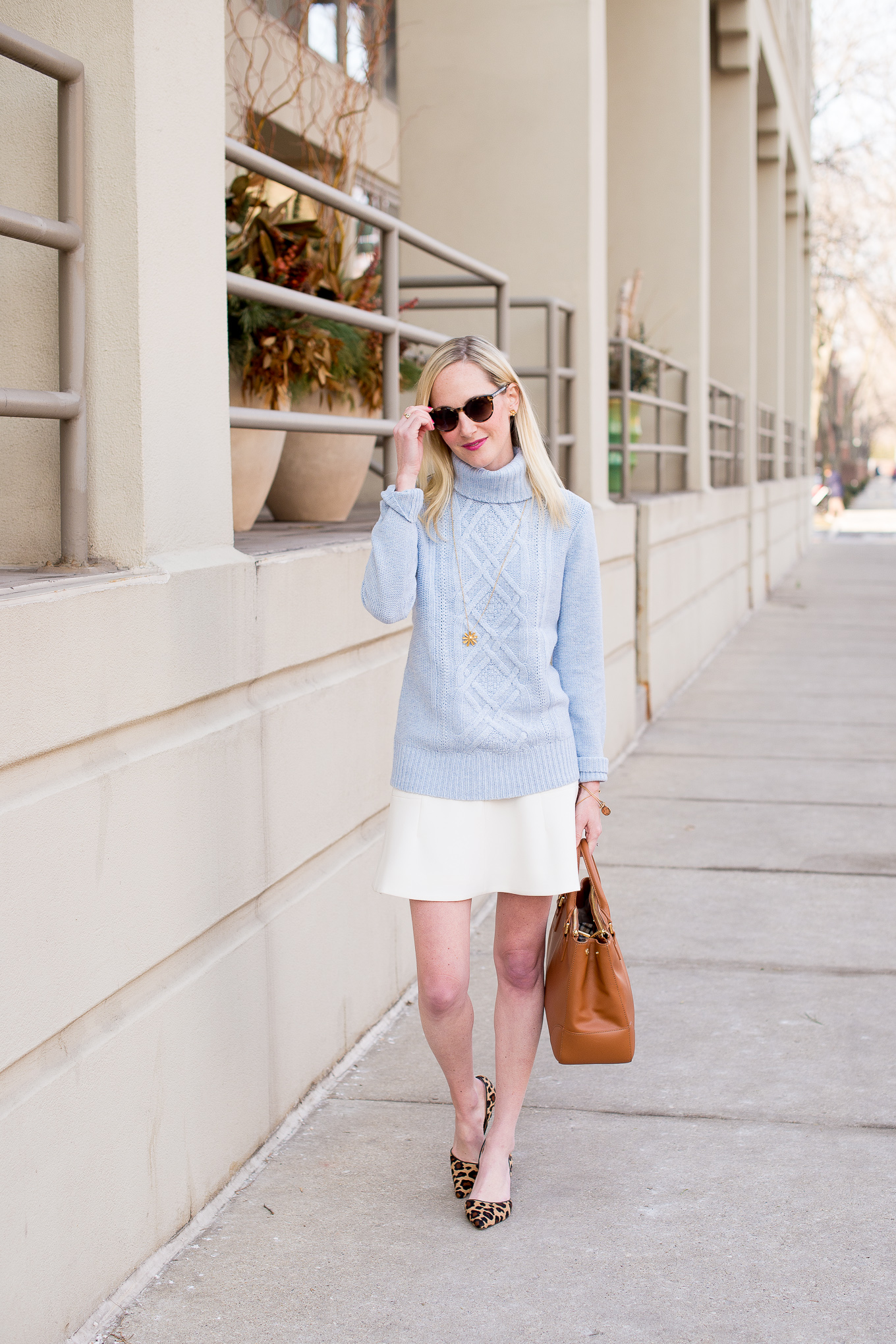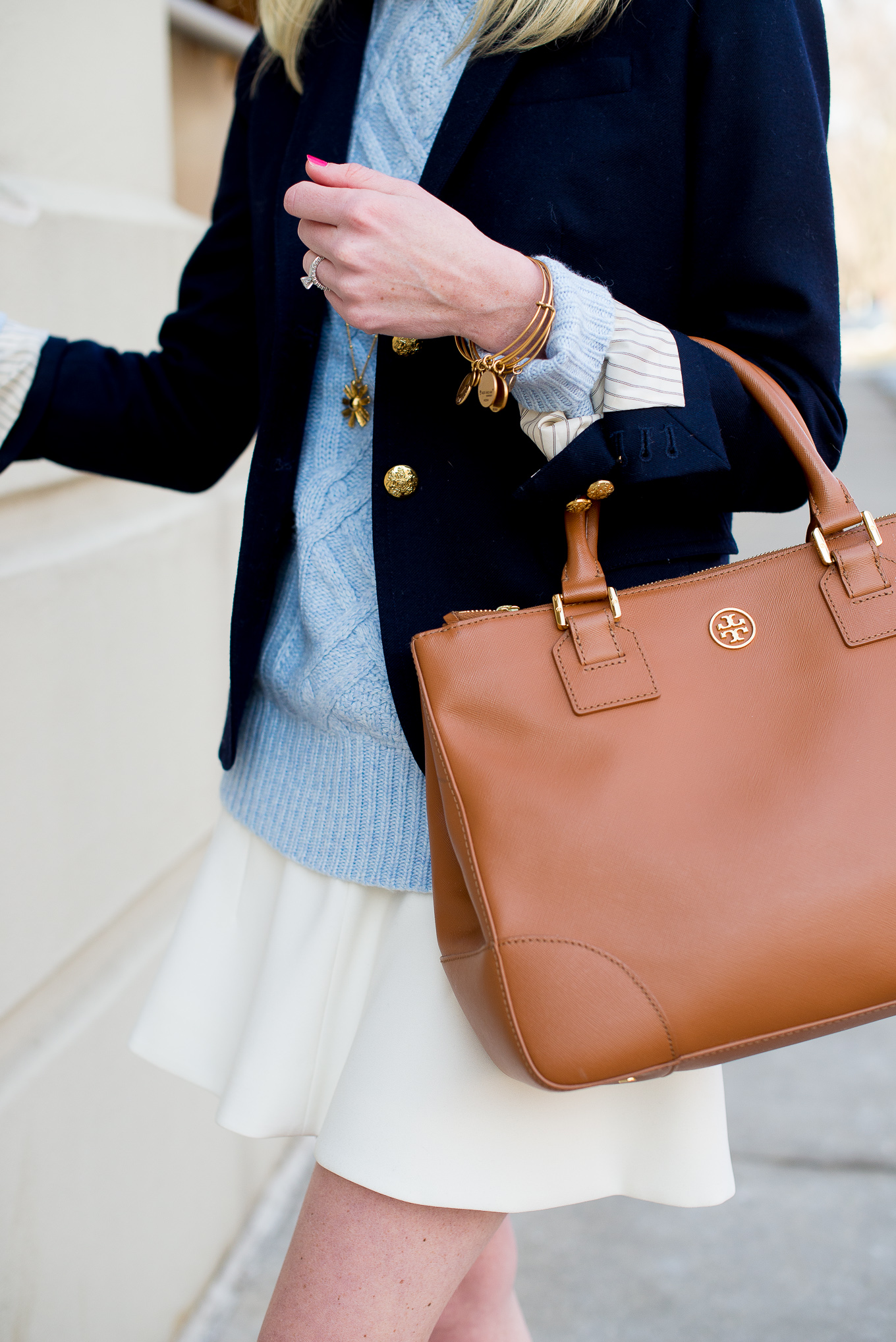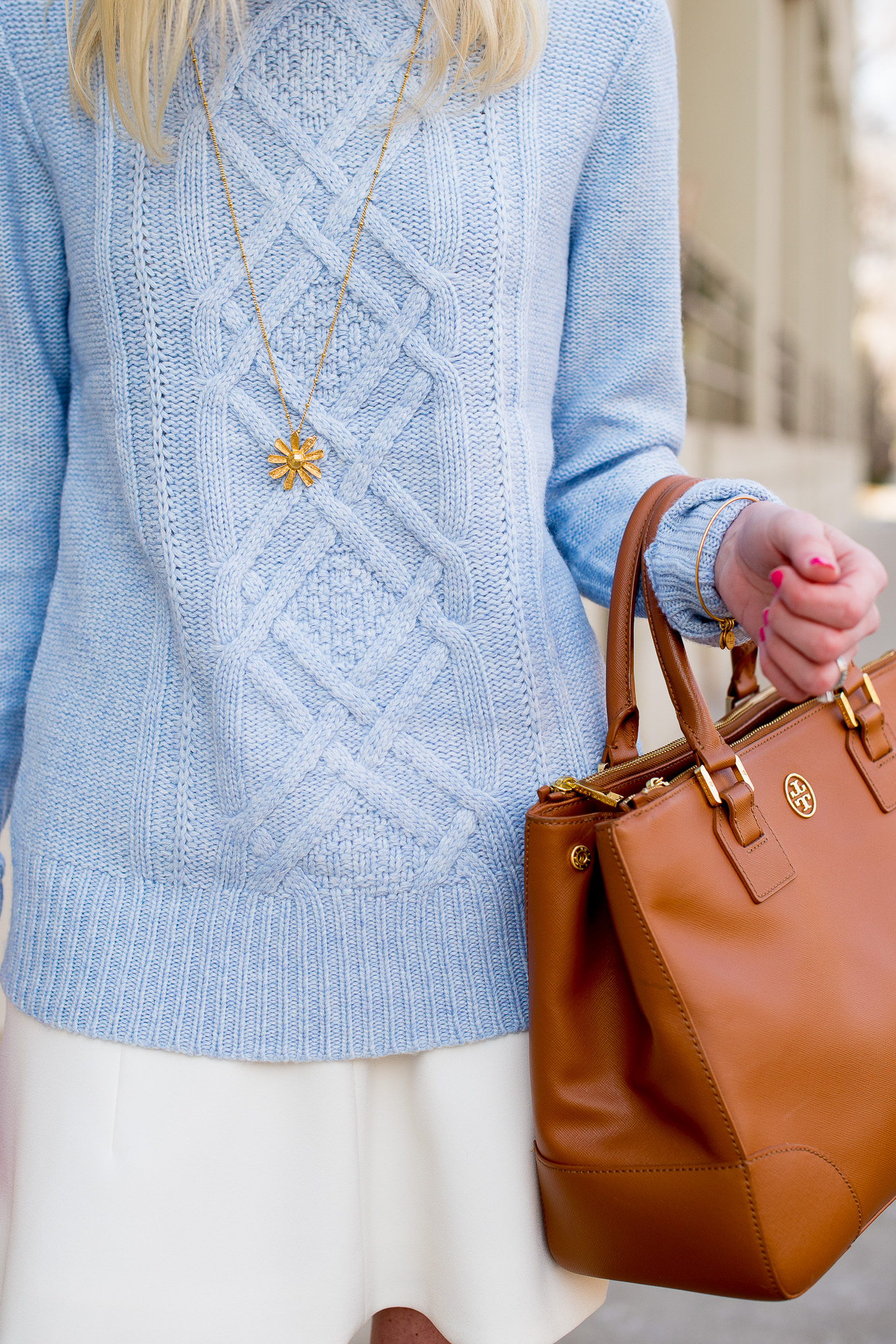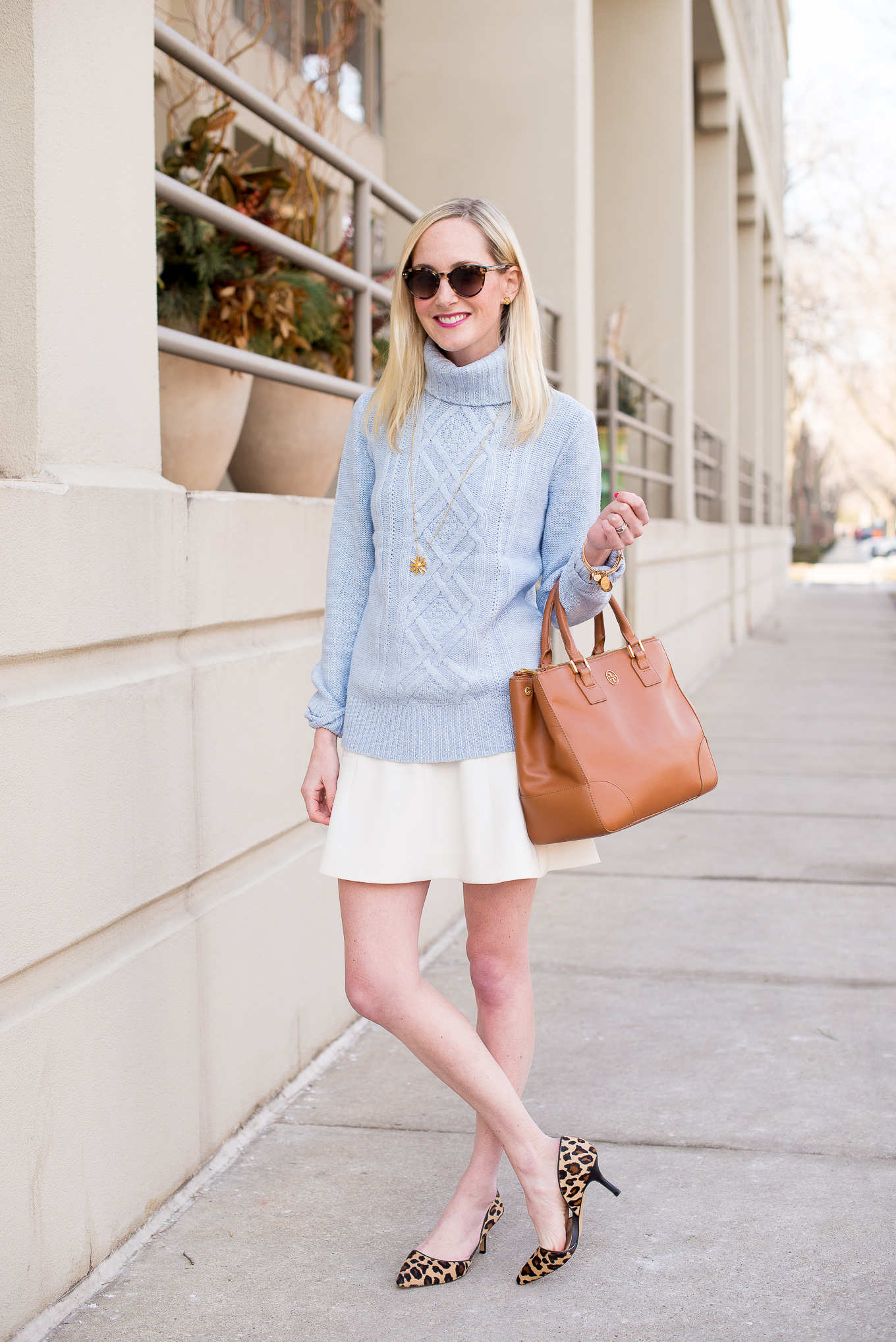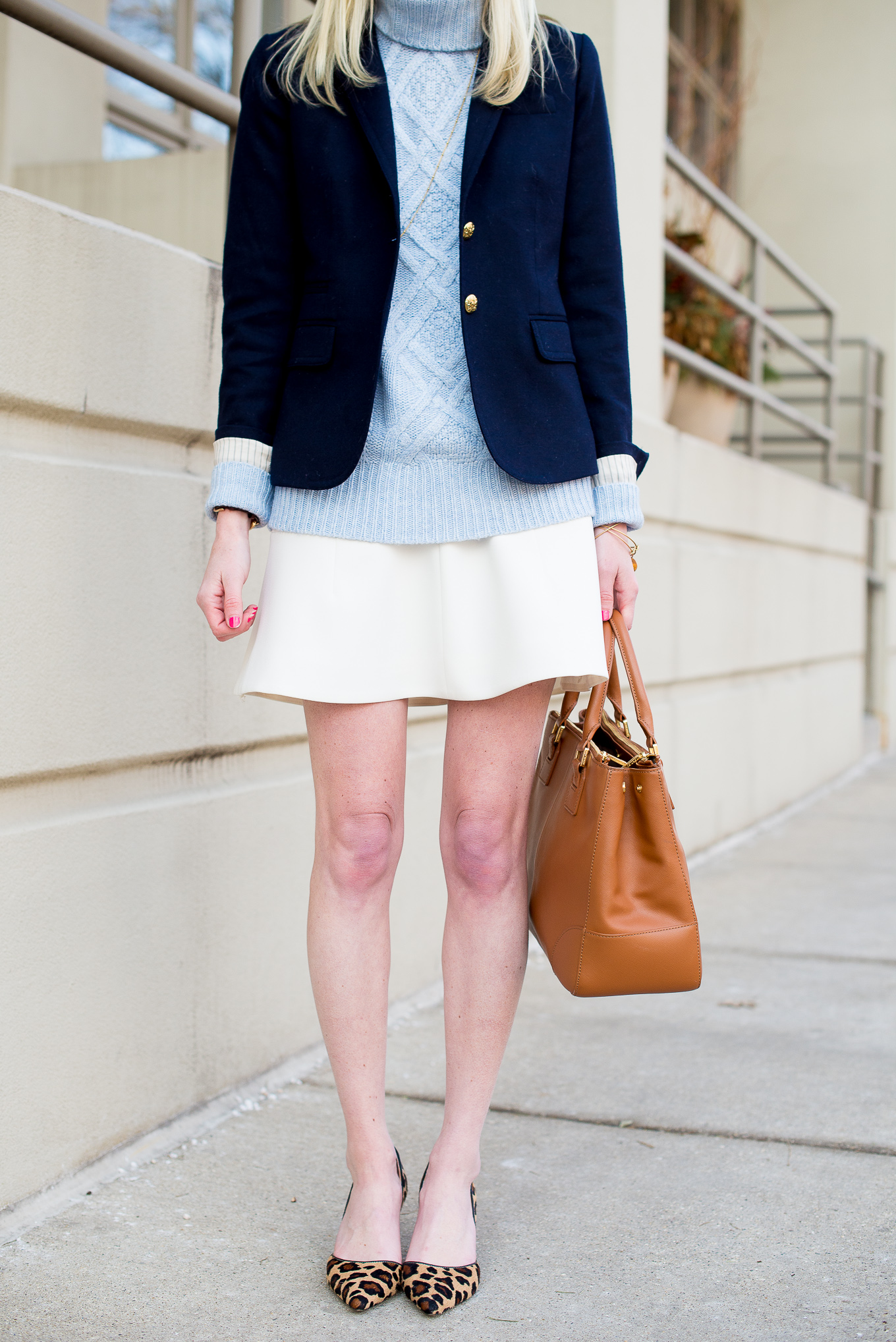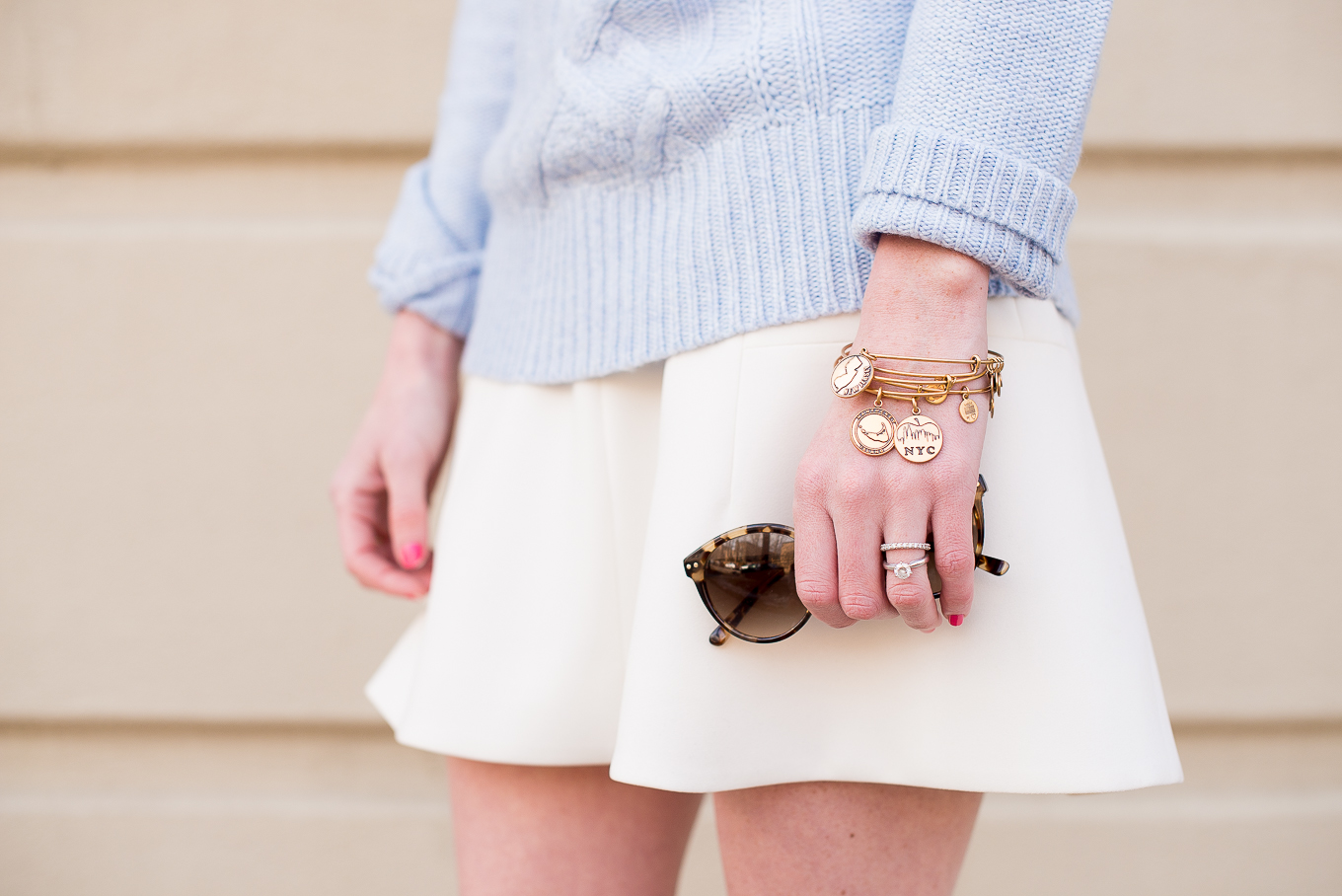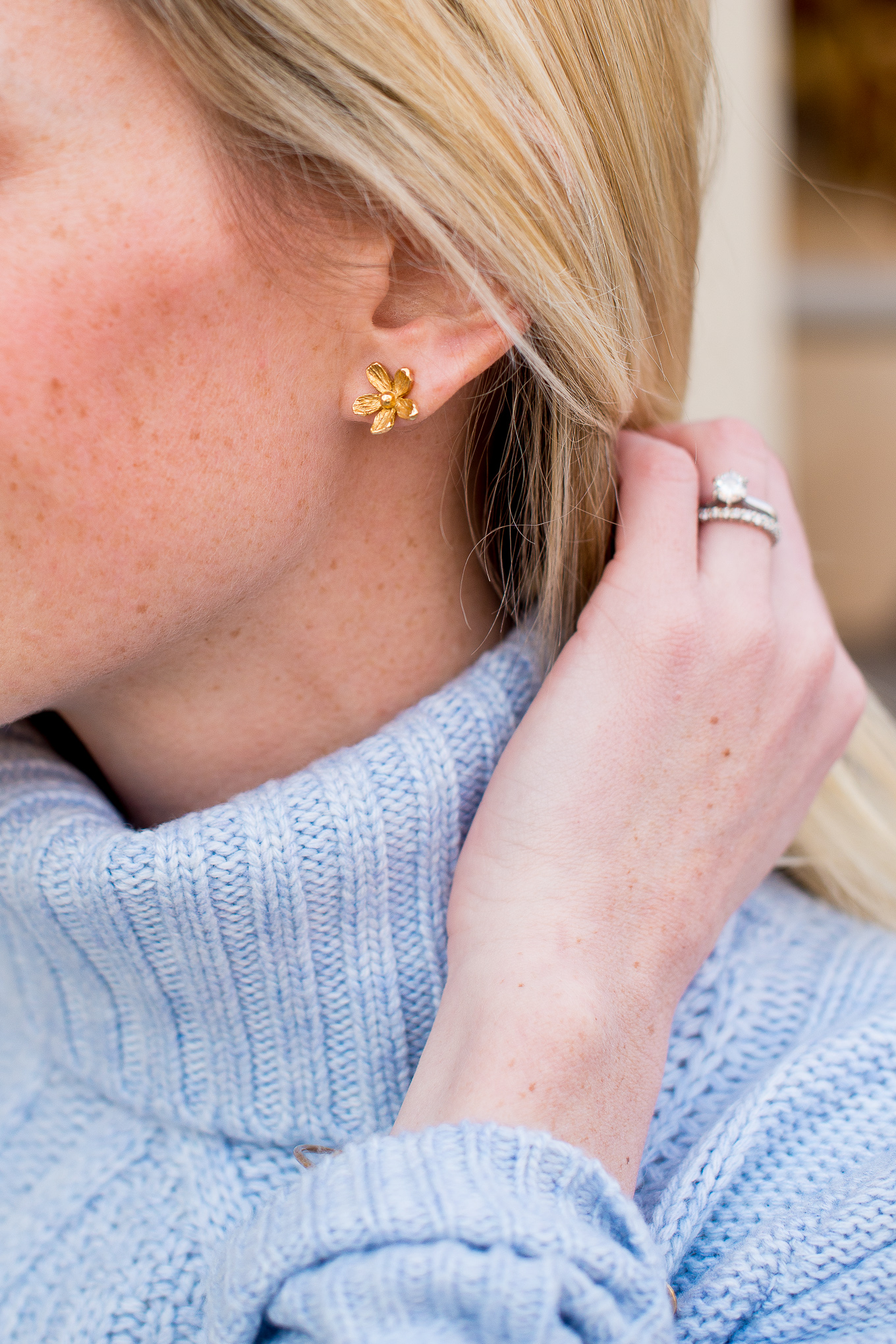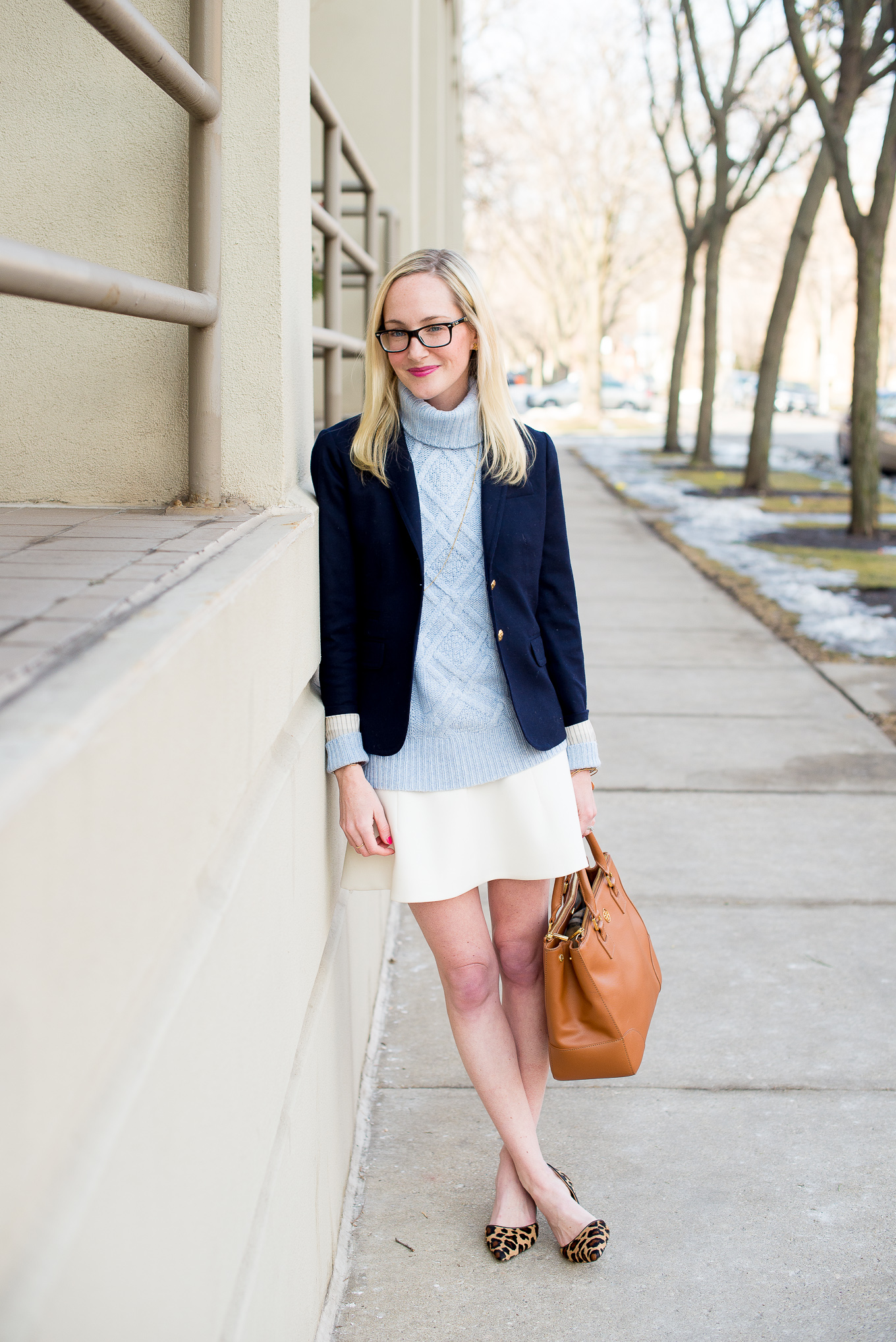 Yikes! This is real life. ;)