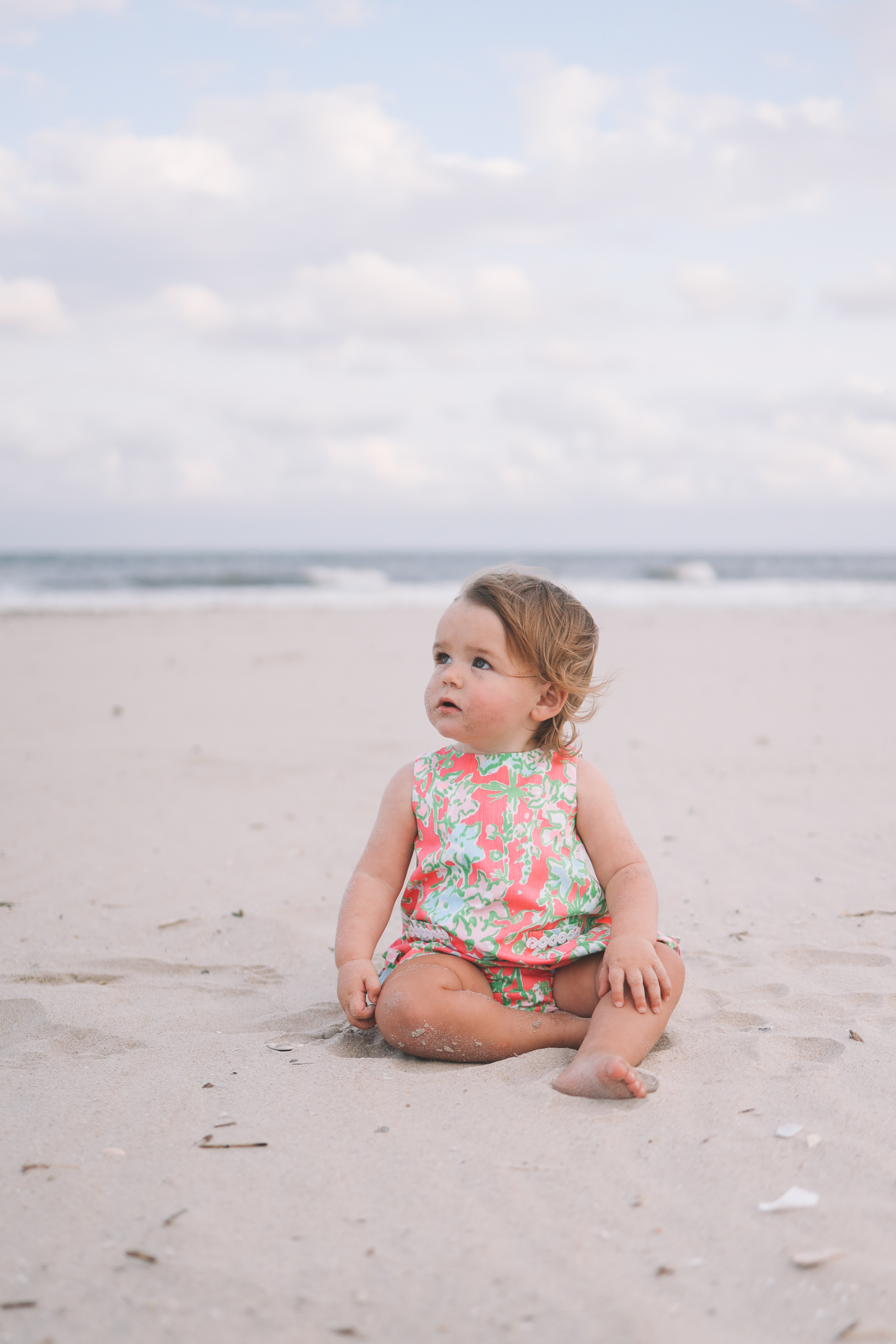 White Lace Dress (Check out this nearly identical one, this gorgeous button-up one, this beautiful maxi, and this stunning eyelet one!) / Mitch's Shorts / Mitch's T-Shirt / Lucy's Lilly Shift / Emma's Dress / Emma's Bathing Suit
This was the first day during which we could "feel fall" this year. The air was warm but crisp–uncommon for the Shore at any point, really–and when the sun sank behind the dunes, we had to pack it in and head home.
I'm really excited about having a similar beach day on Chicago's North Shore soon, but in flannel and Barbour and boots and whatnot. ;) We go up there every fall; it's one of our favorite family traditions. We crunch the leaves, eat soup and bagels, and visit a tiny bookstore and get "book treats." It's the best. (Here are the photos from last year's excursion!)
Anyway, I love these photos of Lucy. I was so disconnected for so long that I'm not even sure if I told you, but SHE'S WALKING! (And falling. 😜) I'd be lying if I said I wasn't the teensiest bit worried before it happened, but Emma walked late, too… and kids just do things on their own time. She's thrilled to be on the move, and so happy that she can really play with Emma.
The beach was the perfect place for her to practice, too, as it's difficult to get hurt in sand. ;)
Lucy Girl, so proud of you!
Shop the post:
White Lace Dress (Check out this nearly identical one, this gorgeous button-up one, this beautiful maxi, and this stunning eyelet one!) / Mitch's Shorts / Mitch's T-Shirt / Lucy's Lilly Shift / Emma's Dress / Emma's Bathing Suit