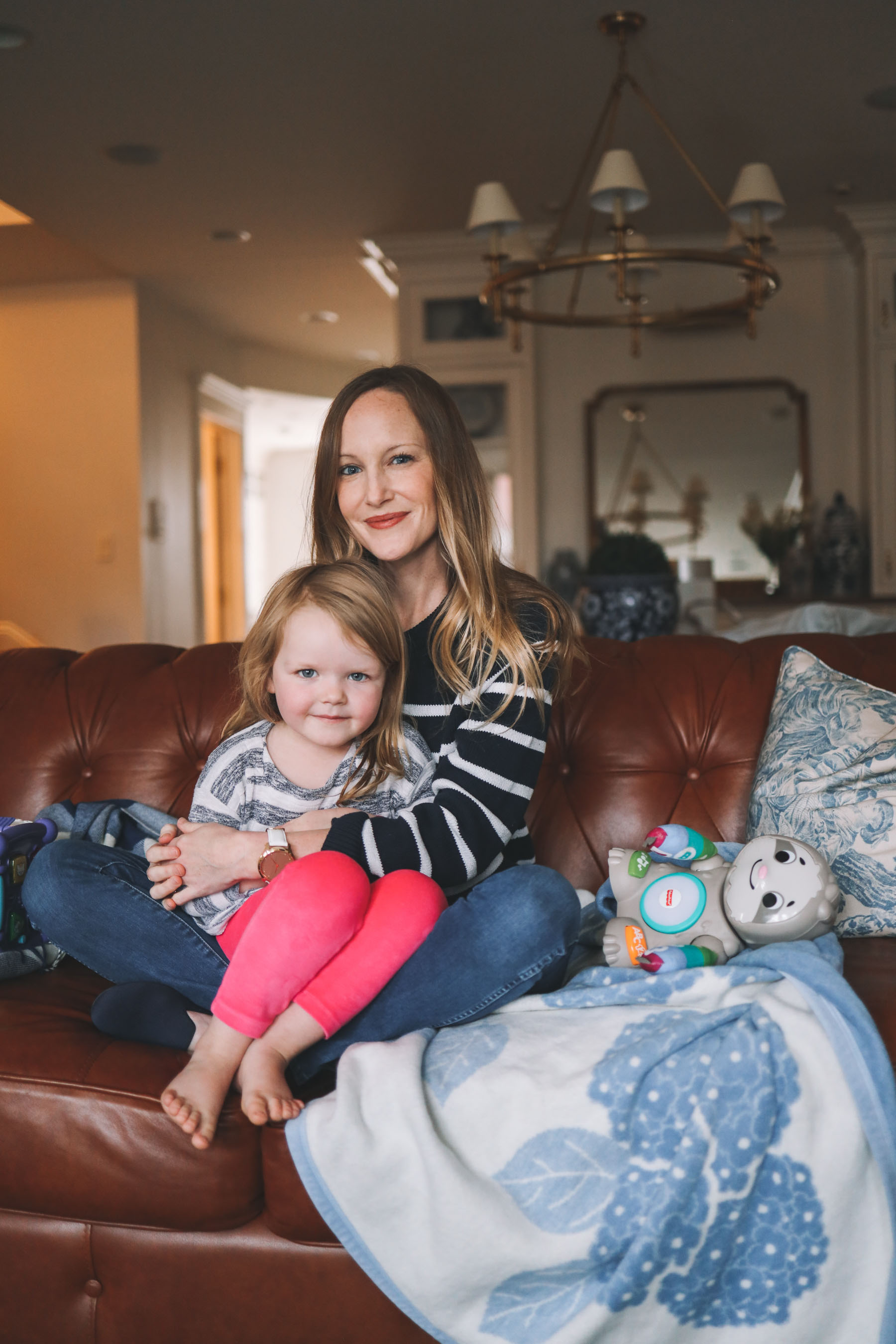 Today, I found out that Garmin is providing critical flight information to pilots flying twin-turboprop small planes transporting essential supplies during the pandemic, and as an Air Force kid, that warmed my heart. ♥️ I know that things are rough right now, but I've been continually impressed by the relief efforts of the companies I've worked with over the years. Their willingness to rework their businesses and step up to help–often at a significant loss–has served as a reminder of how much good is in the world, even in times of darkness.
Garmin is the maker of my vívomove Luxe hybrid smartwatch, which is GREAT for staying present with your family these days. (Use code "KELLY20" to take 20 percent off your order this weekend.) I'm so, so grateful for this time with them; I realize that there are many people who can't be with their families and I can't imagine what that must be like. But if you're quarantined with tots, do you struggle to stay focused on legos when your mind is elsewhere? Because man. I do! ;)
(Though I'm pretty good at building princess castles at the moment.)

Btw: So many affordable versions of the watch that do the exact same things as mine! See above. And use code "KELLY20" to take 20 percent off your order this weekend!
I've recently learned that while keeping up with the news is obviously very important, so is taking breaks from it for the sake of mental health… and the vivomove allows you to get important texts from family and friends yet removes the temptation to click around every two minutes. (Also, if you don't have kids, I do highly recommend getting yourself a set of building blocks. It's cathartic, haha!)
The vivomove also offers mindful and calming breathing exercises to minimize stress, and it has something called the "Body Battery," which monitors both your body's health and your mental health, recommending when to take breaks or get some shuteye. Oh, and it provides you with health stats: heart rate, sleep, stress, reputation and pulse ox, just to name a few.
I know we'll likely be just fine, but right now, I can't help but worry about what will happen to the girls if Mitch and I get very sick, as our parents all live far away. (Actually, Jess and Neal will come and take care of them. We asked them the other day, just in case, and they obviously said yes. 😉) The watch, though, reminds me when I need to take better care of myself, and gives me that peace of mind I really need right now.
I should mention that the vivomove jr. is GREAT for kids, too. Mitch and I just bought Emma one because it was on sale, and because it's known for making physical activity, chores, and school work fun. (If she meets her goals, she gets a reward.) There's a Frozen-themed one, guys. Need I say more?
This is my last blog post with Garmin for a while, but I have to say that I'm very proud to have partnered with such a wonderful company this year. Sending support to the pilots who are selflessly delivering supplies during this crisis, and wishing them health and comfort during this difficult time. ♥️
In collaboration with Garmin. As always, thank you so, so much for supporting the partnerships that keep Kelly in the City up and running!

Use code "KELLY20" to take 20 percent off your order this weekend!