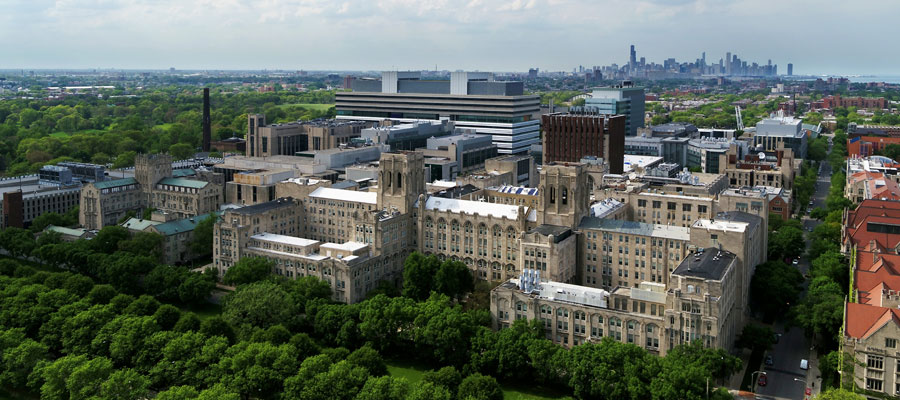 University of Chicago Medicine
I'm truly amazed by the generosity being shown by so many right now. It seems like nearly everyone wants to know where they can donate supplies, money, food, blood, time and other products–and I think this speaks volumes about humanity. It's exceptionally easy to become overwhelmed by the constant stream of bad news, but there is so much goodness in the world, as evidenced by the number of people looking for ways to help.
GO, WORLD, GO.
It goes without saying that the most heroic action you can take is staying home and practicing social distancing to prevent the spread of the virus. But today, let's talk about how and where to donate medical supplies:
First, I would recommend giving supplies to neighbors who are involved in the medical field, as they'll likely be able to get them into the right hands quickly. While we're all social distancing right now, leaving the supplies outside front doors works very well. (Notes are helpful, too.)
Donating supplies locally is another great way to get started because the majority of hospitals and medical facilities are either currently in need or anticipate that they will be soon. Most have also developed easy-to-follow procedures meant to minimize the risk of exposure for both you and staff members. Local hospitals and medical facilities are easy to find, too; a quick Google Maps search will quickly provide you with several options. Just be sure to contact the hospital before you go.
Donating money to hospitals and non-profits is also always appreciated, and it's no-touch! Unless they publicize what they're looking for, it's difficult to determine what they want. (With the exception of N95 masks. Pretty much everyone wants those!) But monetary donations allow hospitals to purchase exactly what it needs most. It's also worth noting that New York really needs our help right now. (Try this, too.) And again, you can utilize that Google Maps search and reach out to help your own community!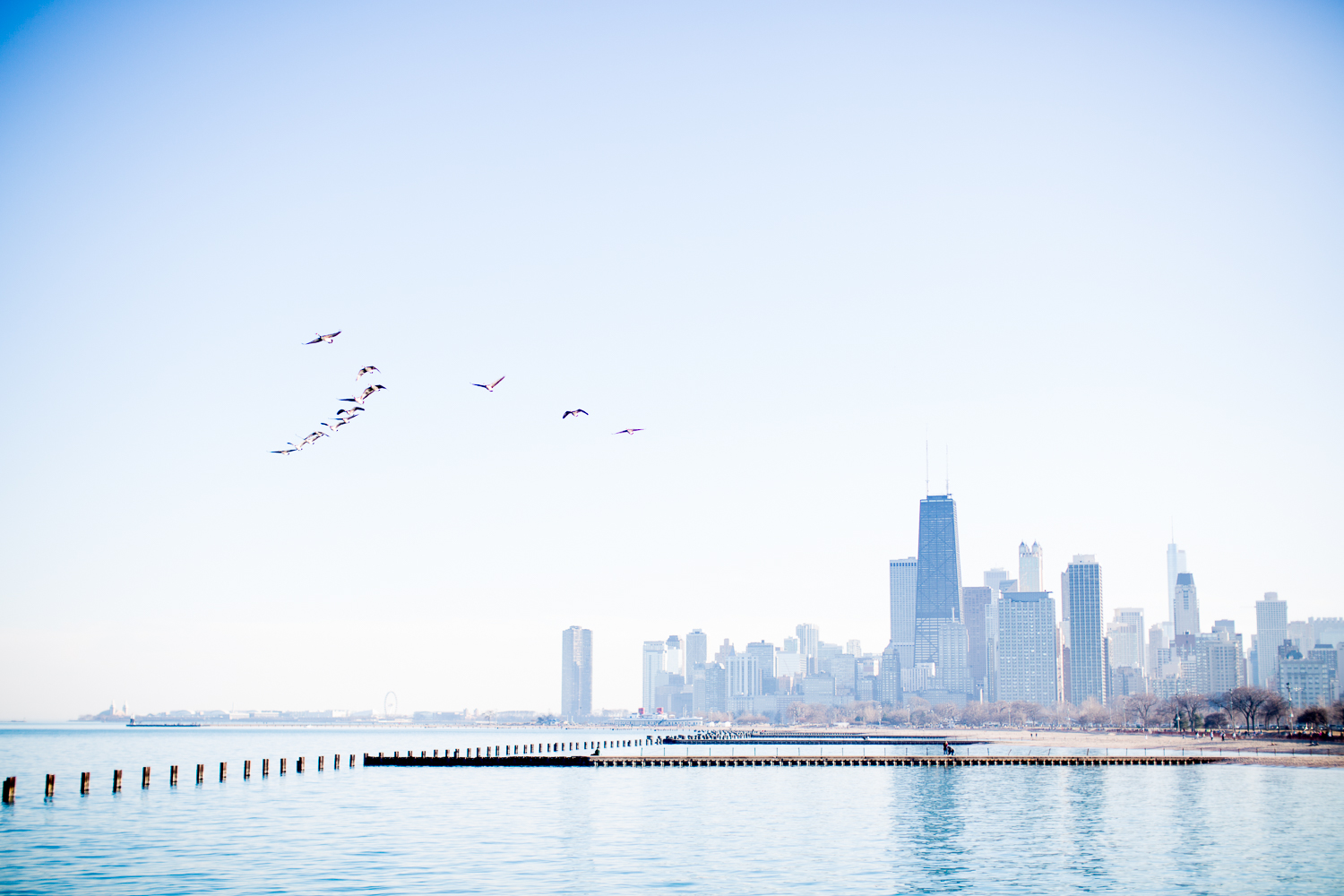 How and where to donate to Chicago hospitals and medical facilities
Because I'm based in Chicago and a large percentage of readers are from the city as well, below are donation directions collected by Alison Bowen of the Chicago Tribune:
Northwestern Memorial Hospital is asking anyone who wants to donate supplies to email supplydonations@nm.org. Note: You can also visit this donation site.
Those wishing to help University of Chicago Medicine can contact covid-donations@uchospitals.edu for instructions on dropping off donations like masks, face shields, disposable booties, safety goggles, gloves and gowns. The UChicago Medicine COVID-19 Response Funds website also is collecting funds to support frontline health care workers, patients and families.
Advocate Health Care hospitals are accepting both N95 and procedural masks, personal hand sanitizers that are unopened with 60 percent alcohol composition, disinfecting wipes and eye protection like goggles, safety glasses or face shields.
Items can be dropped off at any Advocate Health Care hospital in Illinois or Aurora Health Care hospital in Wisconsin at the hospitals' shipping and receiving docks.
The hospitals are not accepting handmade masks at this time. However, a spokeswoman noted that the situation is changing daily so anyone willing to sew masks can provide contact information to covidaahsupplydonations@aurora.org. Questions about donations or whether a donation qualifies can go to that email address; manufacturers willing to help can reach out to brian.barnum@advocatehealth.com.
The Edward-Elmhurst Health system has received many offers from people and organizations to donate masks, a spokesman said. He said they have adequate supplies of protective equipment for front-line staff caring for coronavirus patients, but they are accepting commercial and homemade protective gear as emergency backup supplies. The most-needed items include N95 masks, surgical masks, hand sanitizer, disinfectant wipes, nitrile gloves, isolation gowns, goggles and thermometers. People can drop off donations from 9 a.m. to 3 p.m. at the hospital loading docks and email donations@eehealth.orgwith any questions.
"In the event we do not need to use those supplies, we will work to make them available to other organizations in need," spokesman Keith Hartenberger said.
At Loyola Medicine, hospitals are not taking homemade supplies, but they will accept traditionally manufactured protective gear in its original, unopened packaging, including face masks and other protective gear used in industries like construction, dentistry, veterinary or beauty. Call ahead to coordinate delivery at 708-216-0829.
At NorthShore University HealthSystem, a spokeswoman said the hospital is managing supplies carefully. The NorthShore Foundation has a donor response fund here, and people can check NorthShore's website for where to drop off donations of specific supplies like masks, gowns, aprons, eye protection and hand sanitizer.
Rush University Medical Center greatly appreciates the public support it has received, a spokesman said. People who are interested in donating gear can email Quincy Stanley, associate vice president for supply chain operations, at quincy_stanley@rush.edu, and the hospital also has information here on how to help.
A spokesman said they are always eager to receive messages of encouragement from the public, like a recent message received from a local Girl Scouts troop.
Sinai Health System is seeking donations of any protective gear, but specifically N95 masks, isolation masks, surgical gowns, isolation gowns, face shields, nitrile gloves, shoe covers and blankets.
Anyone who has these items in bulk should reach our to Rob Felts, director of materials management and purchasing, at robert.felts@sinai.org to coordinate pickup or delivery. Don't simply drop off items at the hospital.
At Swedish Hospital, chief medical officer and emergency medicine physician Bruce McNulty asked the community for donations of masks — N95s, surgical masks, splash goggle masks and construction masks — as well as gloves, gowns and disinfection wipes.
"If you are or know a local dentist, oral surgeon, surgical center, construction crew or others who at this time may have reduced operations or are closed and either not utilizing items or have a supply on hand of the following, please reach out to them," he wrote in a statement to the community.
Sign up on this form to coordinate a donation.
One final way to help those serving at hospitals?
A spokeswoman at Northwestern reminded readers: "The best way that people can help health care workers right now is to stay home to slow the spread."
–Alison Bowen, Chicago Tribune