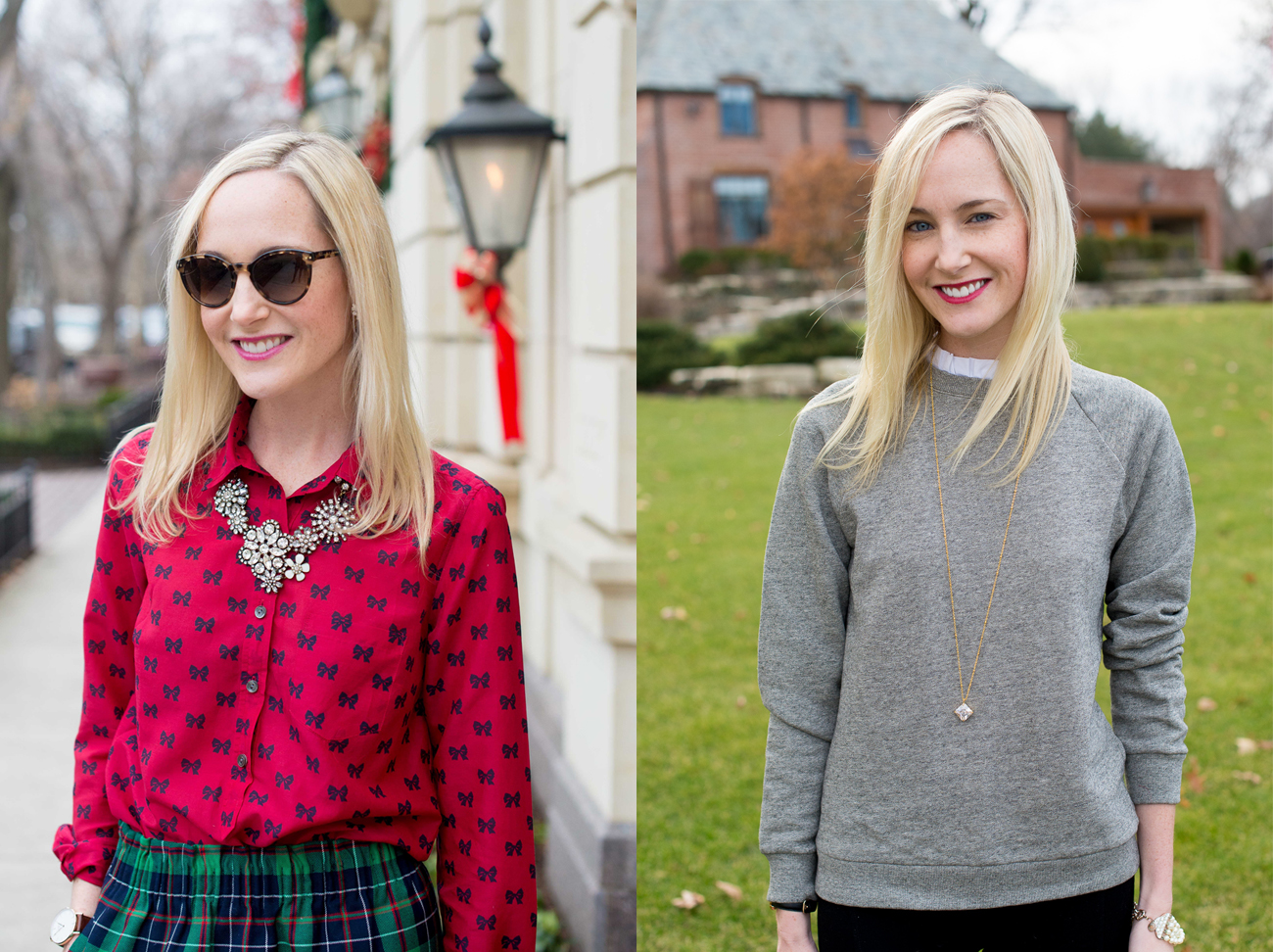 A few weeks before our wedding, Mitch and I decided to get serious about whitening our teeth. We knew we'd be all smiles on the big day (and during the events leading up to it), and we wanted to feel our best. A few friends recommended Crest Whitestrips, so we bought two packages of them. And we couldn't believe how amazing the results were! Mitch's father even made a comment/joke about our "stunningly white teeth" during his toast at the rehearsal dinner, haha. In all seriousness, though, we felt more confident than ever through it all… thanks to Crest.
A few weeks ago, I was asked to participate in the "Two Weeks To Your Whitest Smile" challenge, and try out the new Crest 3D White Supreme FlexFit Whitestrips. I was thrilled. It had been nearly a year and a half since I'd last whitened, and many, many cups of coffee had been consumed in that time. Truthfully, I'd noticed–especially in recent months–that my teeth had lost their pearliness, and I couldn't wait to see what Crest's new version of the product could do for me!
Anyway, I applied the strips–both uppers and lowers–once a day for an hour. I loved the product's FlexFit technology design, which helped the strips to stretch and mold to custom fit my "unique" smile, and provide 30 percent more coverage. (When I was a teenager, I refused to wear my retainer, and I was left with less-than-straight bottom teeth.) The strips went on easily, and stayed on… allowing for a much nicer experience. Since they didn't slip off, there was hardly any taste to them, either.
In an effort to make the whitening process as easy as possible, I kept a couple of strips in my pocket at all times, and broke them out whenever it was convenient. For the most part, I wore them while I was working at my computer, watching television, or traveling in the car. But on a few occasions, I had conversations with Mitch while they were on. To my surprise, the strips stayed in place and my speech wasn't impaired!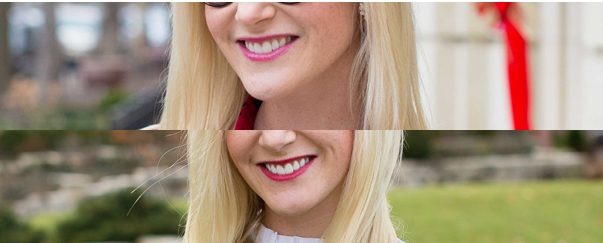 Within only a few days, I saw results. And at the end of the two weeks, those results were dramatic. Of course, in the above "after" photo, I'm wearing red lipstick–which kind of makes my teeth's whiteness "pop" even more, but I still think there's a huge, noticeable difference! I felt extra special during our trips to see family in Pennsylvania, Long Island, New York City, Vermont, and Illinois–and again, simply more confident. And I'm really happy to start off 2015 with a brighter smile! :)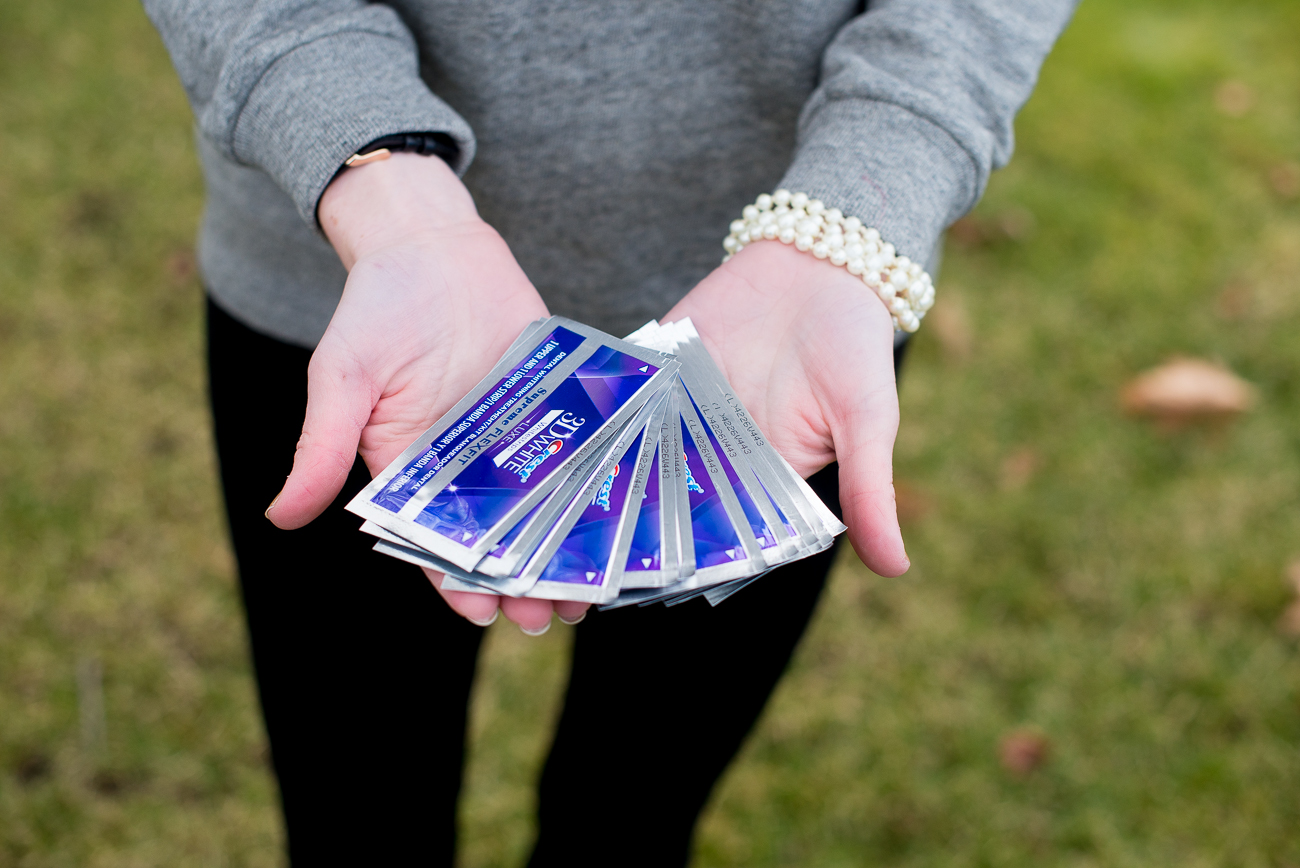 Now for the fun part. On January 16th, 2015, I'll be selecting three lucky Kelly in the City readers to try Crest 3D White Supreme FlexFit Whitestrips for themselves. :) All you need to do is comment below. Why would you like to try the new product?!
Good luck! (And in the meantime, here's a $5 coupon for the product! It expires on January 24th, 2015.)
Disclosure: This post was sponsored by Crest, but all opinions are my own. Thank you so much for supporting the collaborations that keep this blog up and running!