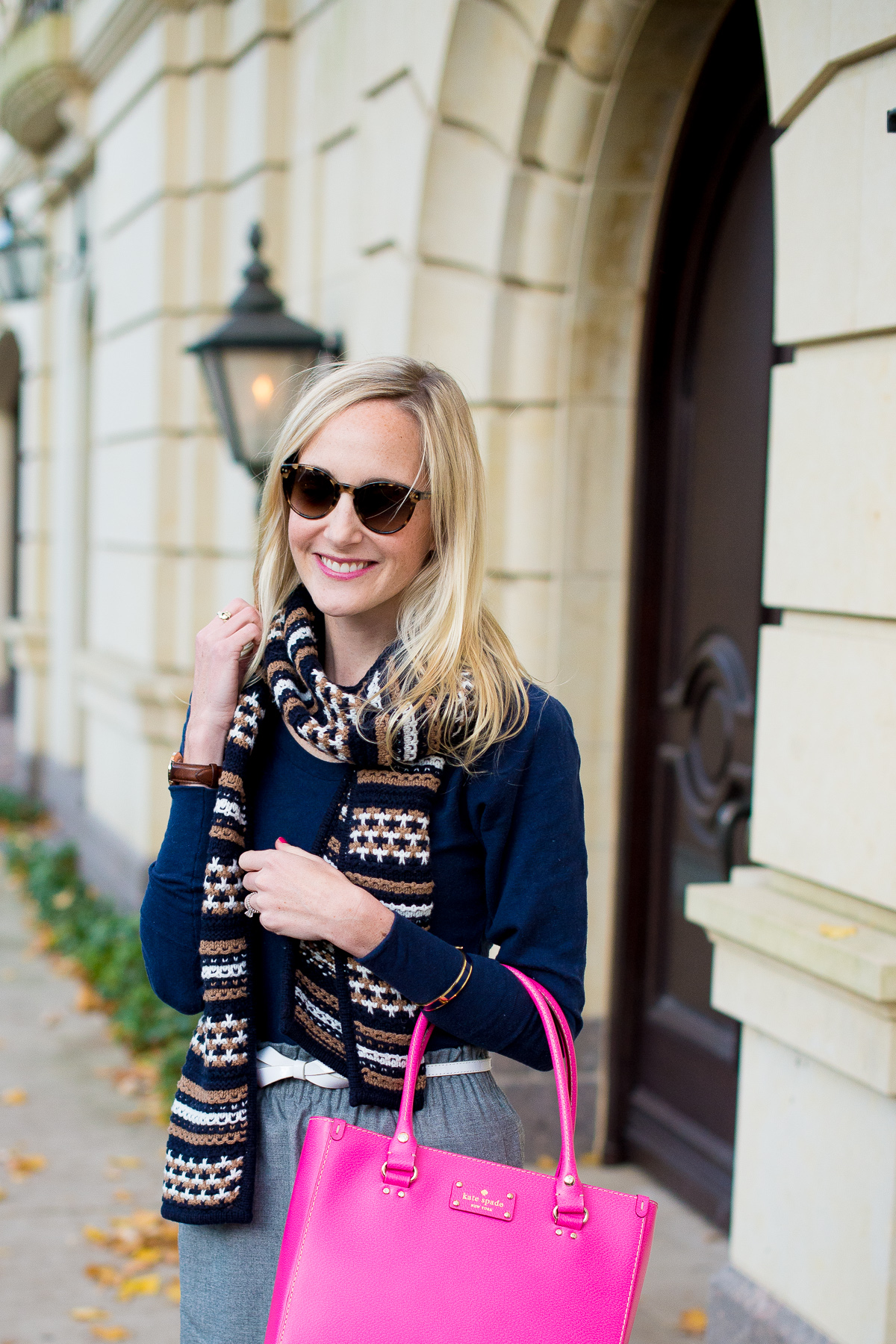 Lexington Clothing Co. Scarf (c/o) / Lilly Pulitzer Sweater (Old, see newer style here and here, and have you checked out Lilly's new arrivals?!) and Belt (Old, similar here) / Kate Spade Bag and Sunnies / Daniel Wellington Watch (c/o) / J.Crew Skirt (Old, Factory version here) and Earrings (Old, but love these, too) / C.Wonder Bracelet (Old, newer styles here)
Well, guys… with the exception of a couple of menswear features, I've completely run out of auto posts. (Darn, haha!) I was so proud of myself before leaving Chicago for the East Coast, as I'd lined up a significant amount of content so I wouldn't have to stress during our travels. But now we're back in Illinois (at my in-laws' lake house), and all that content has been used up. ;) Today, I had nothing–so I scoured my computer and found these shots, taken in the fall before the cold set in. YAY!

Of course, I'm not lookin' my finest here. (Girlfriend really could have used an iron, haha.) Though how great is this scarf from Lexington Clothing Co.? It's been a favorite this season, and I kind of can't believe this is the first time it's made its way onto the blog. I love it so much that I got my soon-to-be sister-in-law, Kim, one for Christmas!
Lexington Clothing Co. is one of my favorite preppy brands, and I love that not everyone is wearing it yet. I think it's clear that I'm a J.Crew addict, but sometimes it's nice to be a bit original! :) So be sure to check out Lexington–it's adorable!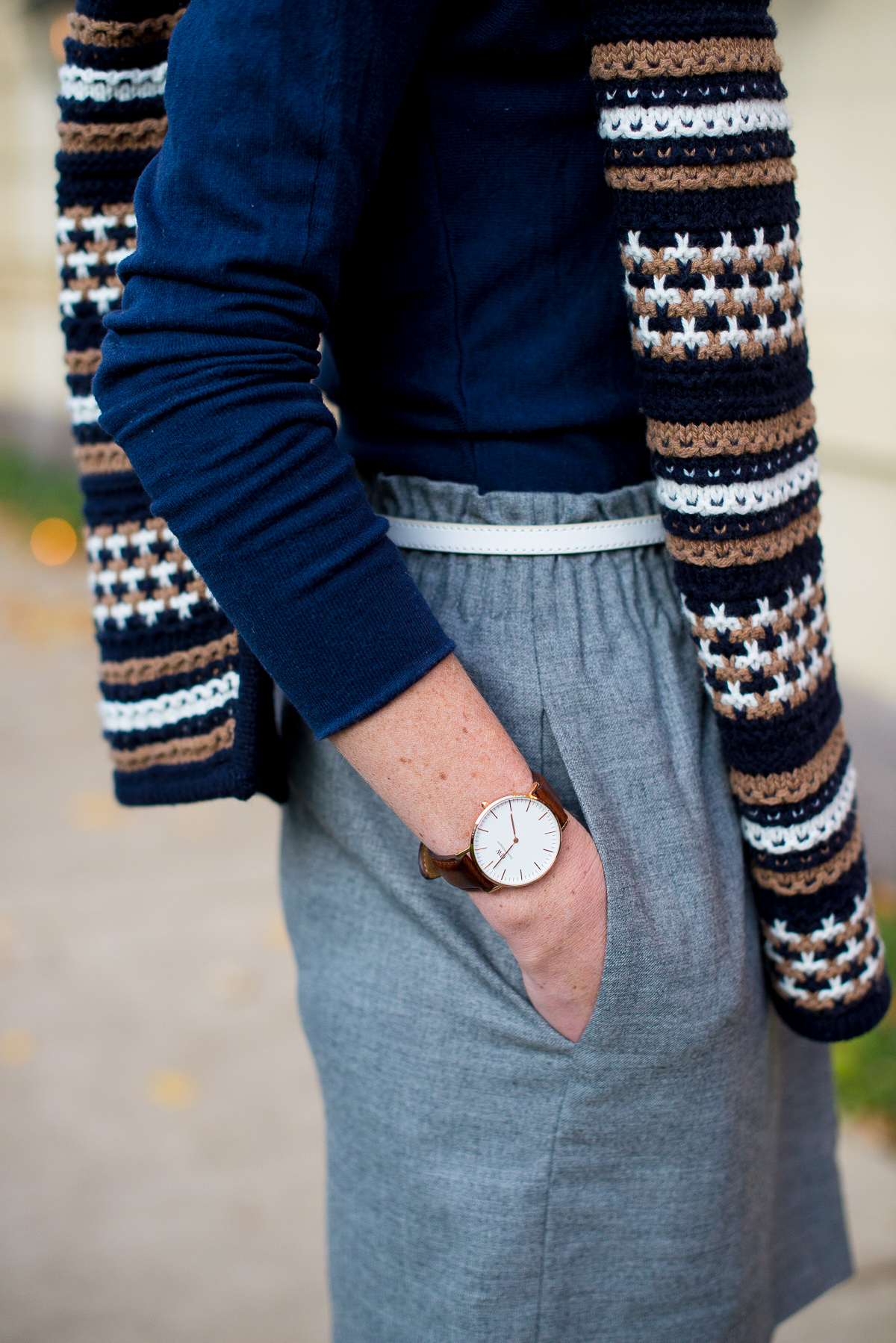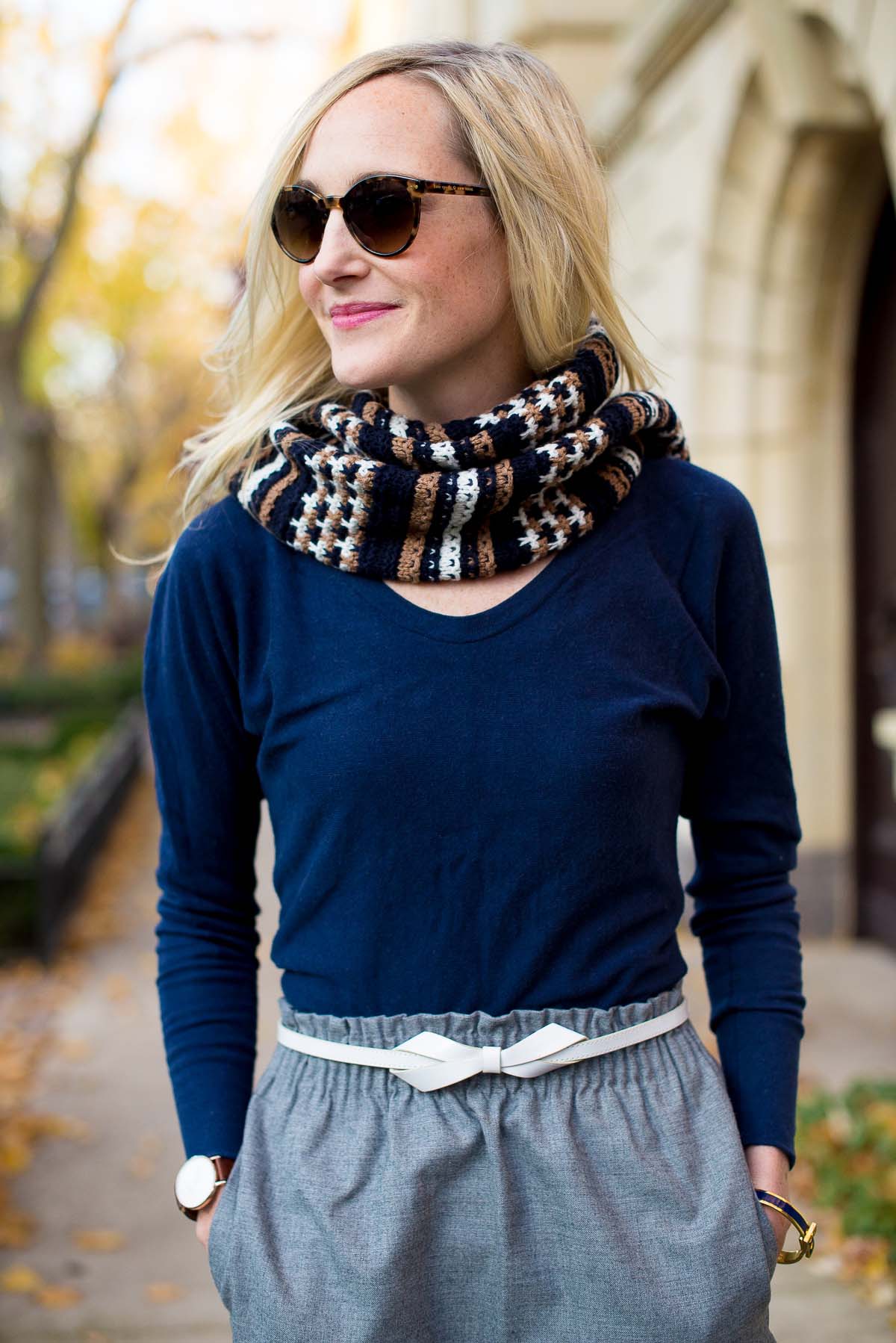 Kate Spade Wellesley Quinn Bag