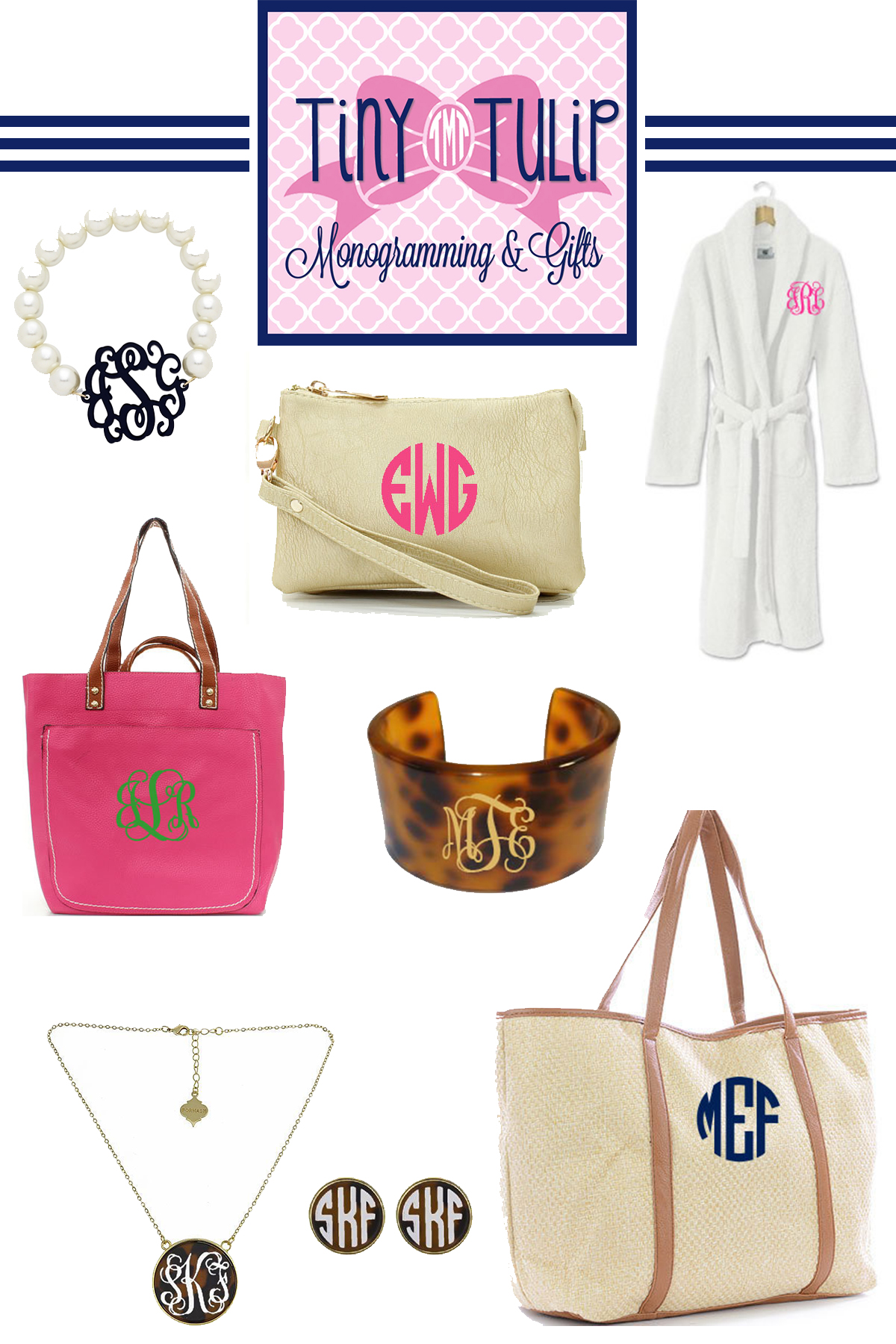 Note: This giveaway has been extended, and now ends at 12 a.m. on Friday, September 19th.
Today, I'm teaming up with Tiny Tulip, an adorable online boutique specializing in personalized gifts, to bring Kelly in the City readers a $100 gift card giveaway!
While putting this post together, I think I must have spent a good hour and a half clicking around Tiny Tulip's site. I just couldn't help myself–everything is so darn cute! From the monogrammed jewelry and travel bags to the personalized cell phone cases and desk accessories, I love it all. #monogrameverything, right? ;)
Crystal, owner of Tiny Tulip, founded her business over 10 years ago, when her oldest daughter started preschool. She didn't want to go back to work full time, but she wanted a job of some sort. Now, Crystal's children are older, and Tiny Tulip has grown into more than a full-time job–which is perfect for her current lifestyle! Her favorite aspect of owning a monogramming company? Working with customers to create thoughtful, personalized gifts for their friends and family. (So sweet.)
Love Tiny Tulip, too? Enter the giveaway below, and take 15 percent off all orders with code "KELLYINTHECITY15." Good luck!