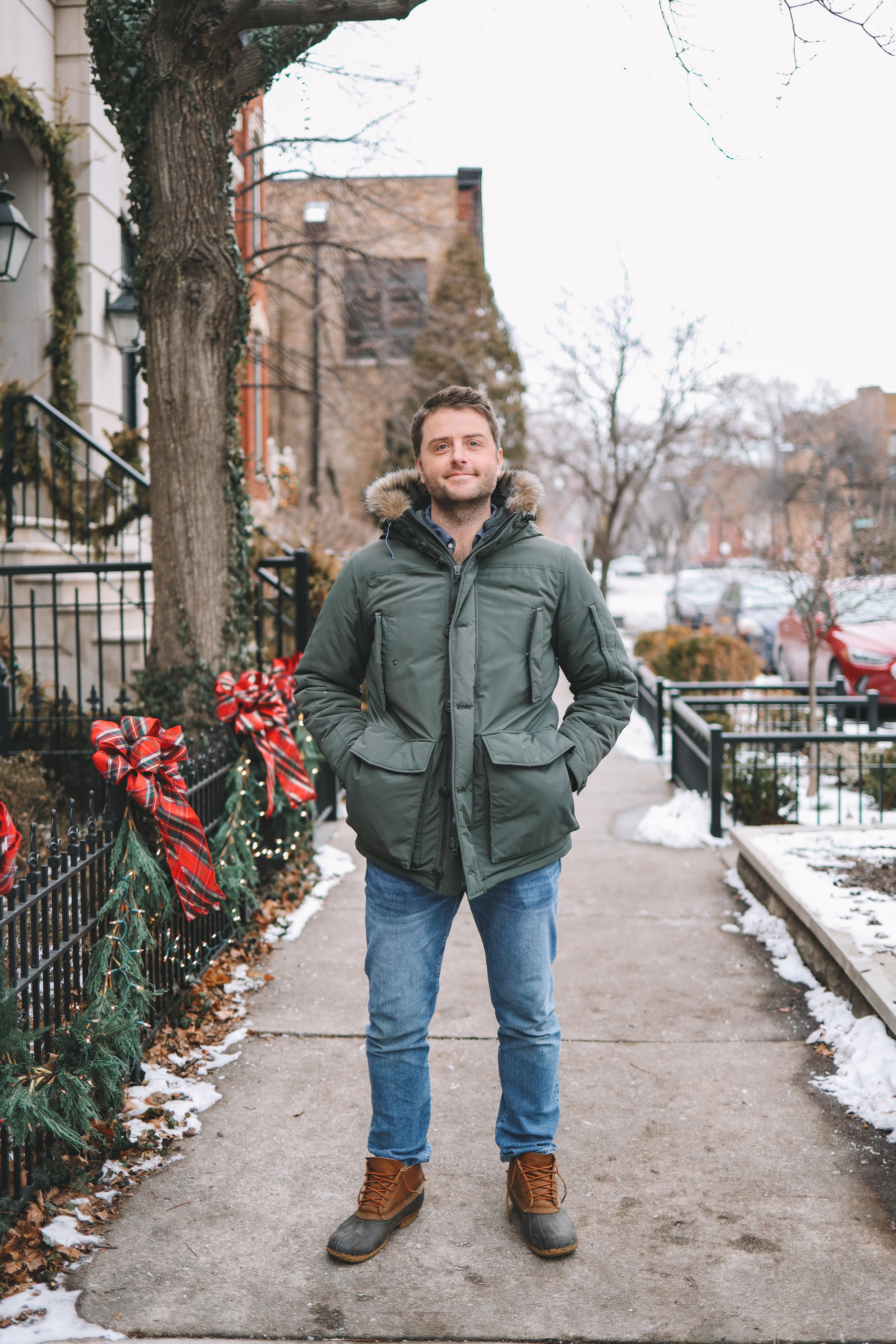 Mitch here!
It's been a while since I wrote anything and, to be honest, I sort of forgot how to use my keyboard. So here are a quick 10 Things that I'm dying to get off my chest this week.
Getting busy. There comes a time every January when Chicagoans look around their house and scream, "Oh my god, I've got to get out of here!" and then they go outside and scream, "Oh my god, I've got to get back inside!" It's a vicious cycle. You've probably noticed that Kelly and I are taking the task head on by visiting museums and doing lots of children's activities around the city. Life pro tip is to use the city's generous free museum days or to grab kids' museum passports from the library to guide your exploration.
It's time to save the city. If you're like me, you never know where to eat. And at decision-making time, I get super flustered and frustrated, and we end up eating at the same places over and over again. So this year, I've taken it upon myself to save restaurant ideas in Google Maps anytime I see something interesting online or get a recommendation from a friend. At the time of writing this, I've saved over 50 restaurants! I can pull out the map when the time comes, see what's close, and try something new. I've been doing this for a few weeks and we've already tried 0 new restaurants… so it's going great!
It's also time to clean up my desktop—both physically and digitally. I'm embarrassed to say that the holidays destroyed my desktop, despite all the big talking I did in this blog post from October. So I'm putting this item on my 10 Things to force me to acknowledge that I can't see either of my desktops and right now I'm going to clean them both up. Thanks for the help, guys!
I'm done scrounging for free articles. I've spent most of my adult life devoted to avoiding paying for subscriptions online. And for the most part, I've succeeded. Shout out to 12 Ft Ladder which makes skipping paywalls super easy. So I was pretty surprised when Kelly signed our family up for the New York Times when she lost a free login she'd been using. But I have to say, I love it. There's so much more to the paper than the random links I come across online. It's now my first stop when I get a minute to myself. I'm loving their local New York news and their recipes, and I wish our family would've done this earlier.
I'm on the hunt for New York-style pizza in Chicago. The Chicago vs. New York pizza debate has never been fiercer. Recently, new varieties of Chicago pizza have come to prominence, and they're challenging the deep dish crown. This month, we've gone out for tavern-style pizza, stuffed pizza, and Quad Cities-style pizza—not to mention our newfound obsession with Detroit-style pizza—but what I'm truly missing is the New York City pizza slice. For years, we've trekked up to Lincoln Square, a neighborhood 40 minutes away, to pick up Jimmy's Pizza Cafe since they won't deliver to us, but the commute is tough. Recently, Paper Plane Pizza opened a pop-up on Halsted in Lincoln Park, and Kelly says they rival Jimmy's. But they just announced they're closing it and moving to Logan Square. OF COURSE. So I'm without my New York slice once again. Oh, buggar.
It's "summer activity scheduling time" and I'm totally confused. Nobody ever told me that the hardest part of parenting is the scheduling. This summer, we're coordinating ourselves and two kids with extended family vacations, school calendars, two weddings, three summer camps, and two sports leagues. So far, we've had two flights cancelled as well. I want to crawl in a hole.
What to Read: When Breath Becomes Air. This week I'm reading Paul Kalanithi's autobiography. It's short and totally heart-wrenching. Kalanithi describes his career as a prominent neurosurgeon and the stresses and pressures of the job when he is diagnosed with terminal cancer. He wrote this book in the final six months of his life, and it nearly won the Pulitzer Prize. It was recommended as something to be read once a year, and I think I agree. It's incredible.
What to Listen To: Bluegrass Origins Playlist. Not sure what'w up with me, but I love this old Bluegrass music. I leave it on while I work throughout the day and it blends perfectly into the background of my clacking keys.
What to Watch: Dopesick. I never would've guessed that the story of a powerful pharmaceutical dynasty could be so riveting. (I should note that apparently Kelly is writing about this in her "10 Things," too. That's how good it is!) Dopesick takes time to tell the the story of the origins of the opioid epidemic from the perspective of individual addicts, prescribing doctors, sales people, federal investigators and even the executives who would stop at nothing to sell as many drugs as they could. Kelly and I binged this whole show in three nights. I highly recommend it.