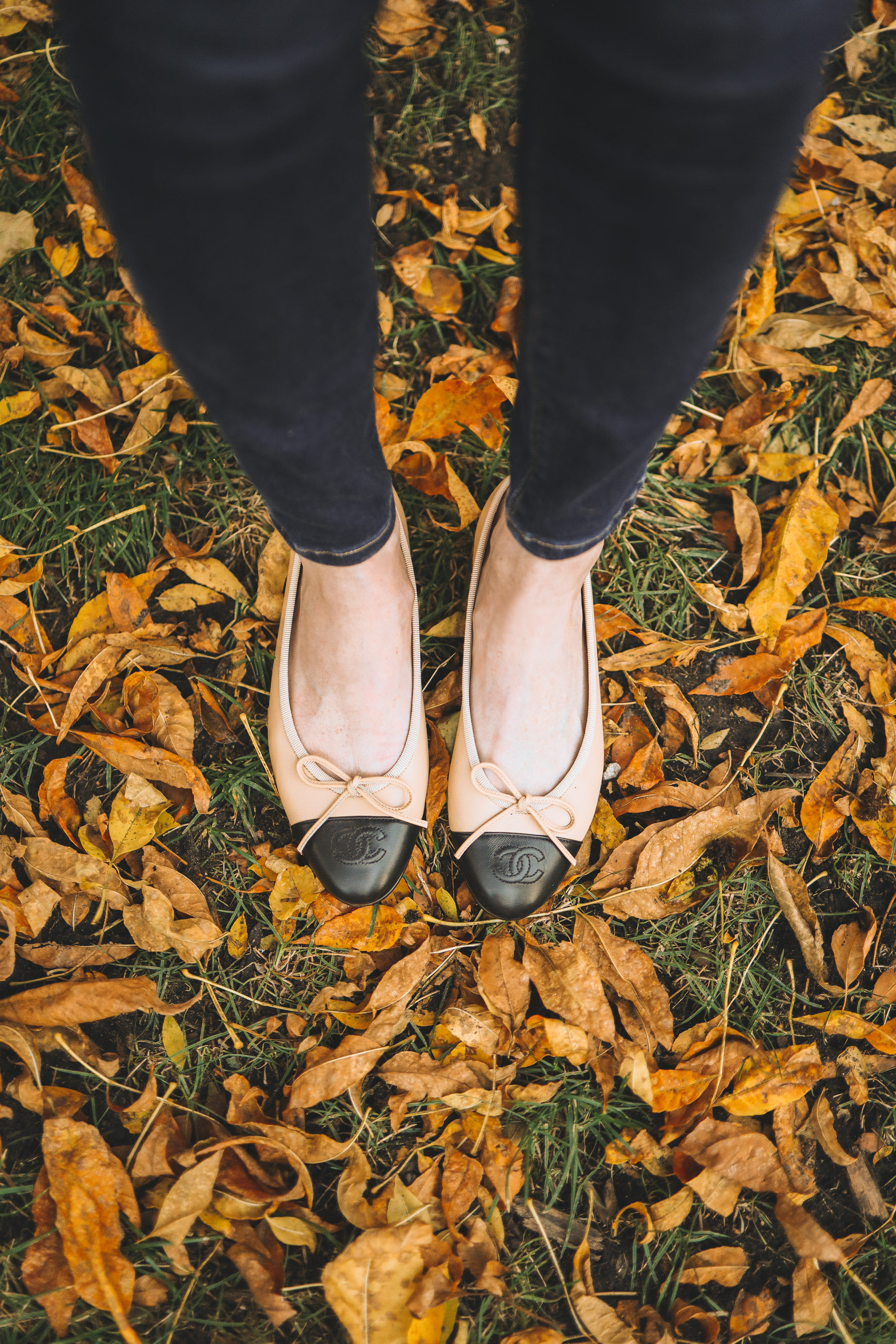 Chanel Ballerina Flats / Alternatives: J.Crew Factory Cap Toe Flats / Tuckernuck Cap Toe Pumps / Tuckernuck Ballerina Flats / Vaneli Slingback Pump / Rothy's Washable Flats / ASOS Cap Toe Flats
I'm excited about the new formatting of my "10+ Things" posts. Still tweaking, but they're getting more organized:
My cousins Cassidy and Olivia were here this past weekend! I'm writing this in advance, so I'll have to tell you about it in a later post. ;) But I'm so grateful. My family is originally from Long Island, New York (with my grandparents all from NYC), so most of my cousins still live in the city. Moving away from my network and to Chicago was really tough, but I've been so wonderfully touched by how my extended family makes such an effort to get out here on a regular basis. Just these past few months, I've had visits from Conor, Delaney, Cassidy and Olivia! How lucky am I? Stories and hopefully accompanying pics to come. ♥️
I'm looking forward to:

Mitch's exchange student "brother" visiting in December. Thomas, a German exchange student, lived with the Larkins for a year in high school, and the whole family has remained close with him over the years. It's the sweetest thing. He's now obviously grown, and he has a wife and children! But he'll be in the United States in December, so he's coming to visit. I can't wait to meet him!
Buying Emma and Lucy's flower girl outfits for my cousin Sammy's wedding! I think we've decided on this one, which is made by the same Etsy shop that Carly used for her flower girl dresses! Isn't it beautiful? We think the sashes will be sage green. Now on to shoes…
Emma taking winter ballet/jazz! She and her bestie are taking the class together, and they're so excited. (It was a little touch and go re: whether they'd be able to get into the same class, but WOO. We did it! Chicago activities can be cutthroat, haha.) Emma's never taken jazz and has always wanted to, so you better believe she's on YouTube Kids constantly, watching tutorials. I was also excited to learn that the recital will be the weekend after Sammy's wedding, so there are no conflicts. WOO! Killin' it.

Style Spotlight:

Classic Black Pumps: If you're looking for a classic pair of black pumps, these are great! With a 2 3/5″ inch heel, they're extremely comfortable yet elevate any look. TTS; shoes that you'll have in your closet for the next decade!
Shearling-Lined Bean Boots: These are the best Bean boots to have ever existed. There are a lot to choose from, but these are lined with shearling, and in my opinion, the warmest on the market. I can wear them during the coldest Chicago snowstorm and my feet stay toasty!
Spanx Jeanish Leggings: As someone who works from home, I love the comfort of leggings but the productivity that jeans/real pants somehow weirdly encourage. These are a great mix! The black pair is great for date night.

Self care:

I worked hard to get ahead of schedule with blog posts. This might not seem like self care, but oh, it is. ;) I love waking up in the morning knowing that my post is already up. I feel so much lighter, and I'm way more productive. I liken it to the feeling I get when I make my bed! I don't kill myself in order to make it happen anymore, but I've outsourced a lot of behind-the-scenes blog work this past month, and I'm starting to reap the benefits. My hope is that when you log onto kellyinthecity.com in the morning, there's a new post—like the old days!
I'm trying to take Noodle on some hearty morning walks this week. I will say that when it comes to self care, I'm kind of a weekly challenges kind of gal. I like to try stuff out, see how it affects me/my family, and then decide whether to work on making it a habit. Noodle hasn't always loved walks due to some crippling anxiety issues, but she's come a long way (dachshund pun) over the last couple of years. We'll see how it goes!
I'm getting my hair done this week! At this point, I do balayage about once per year. I should definitely do it more, as the grays are coming in like whoa. But you know. Life. Excited to brighten things up, though, and perhaps get some long layers!

Home Spotlight:

Tabletop Outdoor Heater: Such a crazy good deal if it's still on sale, and the mini size makes it look super manageable! Someone tell Mitch that this would make for a great Christmas present for Kelly. ;)
Target's new Christmas ornament collection with Wondershop: Mitch and I have a ton of Christmas ornaments that we collected during our pre-children years. And some of them the girls really love, like the taxis and bagels and dachshunds. But I'm thinking it's time for some ornaments that reflect the girls' personalities and interests! These are so cute, and love Target's prices on them. Just can't beat 'em.
Skylight calendar and frame: I'm working with them this holiday season and love love love their products. I plan on putting both the calendar and frame on my desk, and will probably get a second calendar for the kitchen. I'm such a visual person, and really struggle with Google Calendar, as it's something I need to remember to open and check. The Skylight calendar is a happy medium; it's digital (syncs with Google and/or Apple calendars) but also visual!
Birch Lane's holiday look book: I love it. These toile chairs are just beautiful, btw.
Maximalism: Have you heard of "maximalism" in terms of home design? I assumed that it would mean cramming a space with as much decor and stuff as humanly possible, which stressed me out, haha. But I stumbled upon a bunch of articles on The Spruce, did a deep dive, and learned so much. Maximalism definitely isn't for me, but I can appreciate it, for sure.

"One Home Project Every Day" update:

I vacuumed every square inch of this house and everything feels so CLEAN. WOO! I have the older version of this vacuum, and I can't believe the difference it's made in the cleanliness of our home. For a couple of years there, I was refusing to pay Dyson's prices and swore up and down that other brands could do the job just as well. But… I was wrong, haha. I will say, however, that I think it's very important to buy a Dyson will a clip-in battery that way you can finish the job no matter what. And if the battery dies all together, no big deal. (Though I haven't had that happen yet.)
I cleaned out my bathroom vanity drawers again because I'm apparently incapable of keeping them tidy. What is wrong with me?! The organization lasts no more than two weeks, and then I have to do it all over again.
I restocked our bathroom products. After I did that, I went ahead and assessed what we were out of. From soap and deodorant to baby wash and detangler, we're restocked! Nothing worse than running out of a product mid-shower/bath. Btw: I use these for a uniform look in our bathrooms!
I put away the outdoor Halloween decor. Took me long enough.
I found a nice home in the garage for our outdoor couch cushions. Our garage is a never-ending circus show. Sometimes we have it neat and organized, and other times there are thousands of Mitch's products on pallets out there and moving around the space is next to impossible. But he finally got most of the stuff down to his warehouse (go Mitch!), and I was able to work making the garage functional again. Feels good! Though mark my words, we'll be in the same position in a couple of months. ;)

Read/watch: 10 Organizing Tips from TikTok: This gave me life, haha. Whenever I find myself stuck in a rut with my "One Home Project Every Day" thing, I watch short organizational videos. I'm instantly inspired and motivated!
Kids:

$22 Girls' Bow Coat: I wonder about the quality, but as my children grow out of things so quickly, maybe it doesn't even matter… 😜 I will update you if I decide to try it!
Solar System Activity: This is our second set! Guys, this activity provides HOURS of entertainment and learning. It's the best. The kids paint the planets and then stick them onto the extra-long poster of the solar system. I can't tell you how much Emma's enjoyed it!
Fidget Toys: If you're not a parent of an elementary school student but perhaps have a niece or nephew who's in that stage of life, these are great holiday gifts! They're super affordable and all the rage right now. I know. They look like junk. Frankly, they are junk. But the kids have spoken and this is what they want.
Gap Kids Girls' Tights: Emma grew out of my all-time favorite toddler tights (bear on the butt so Mitch can't mess it up), but I am so pleasantly surprised by the girls' version! No bear on the butt but thick and warm for chilly days in Chicago. TTS.

Let's help some teachers: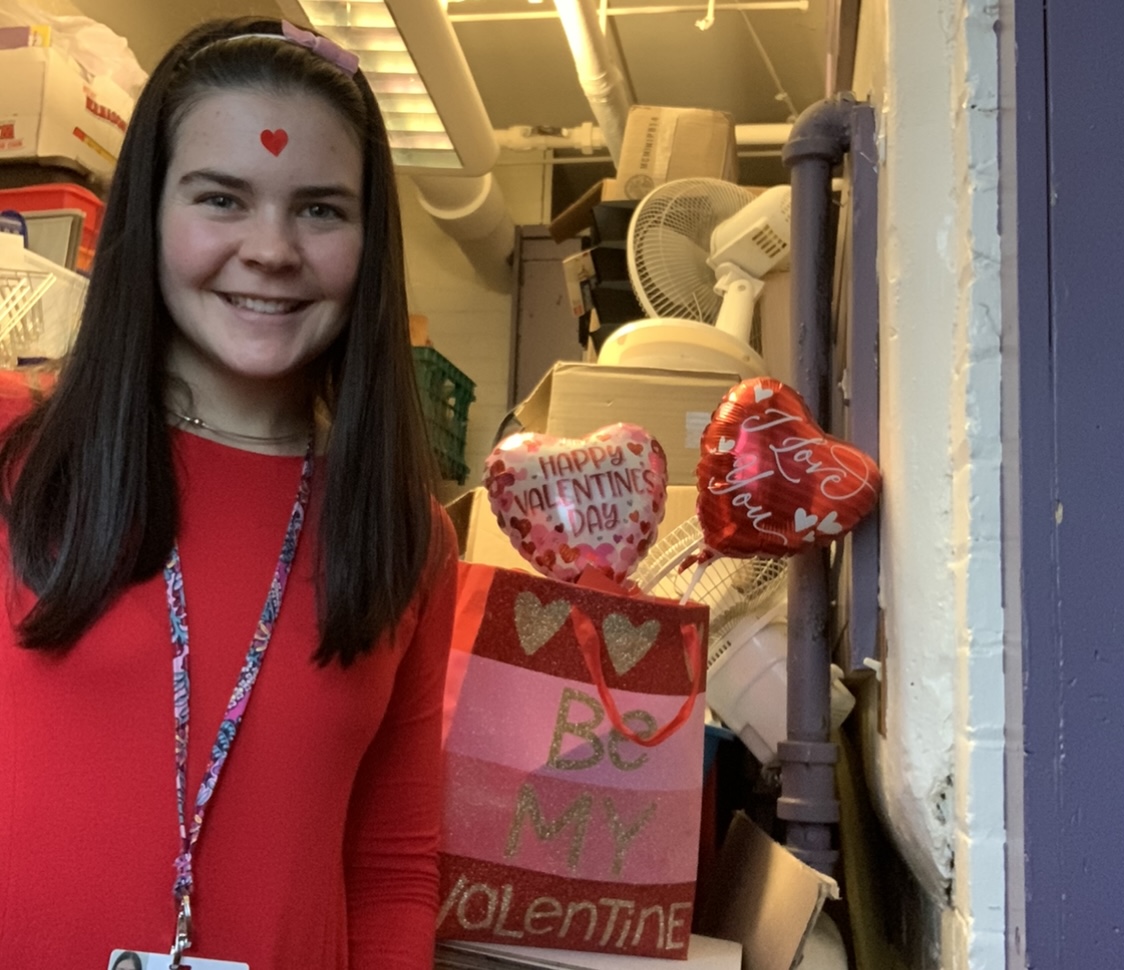 Name: Cecelia Hartigan
Position: Kindergarten Teacher
Location: Boston area
Story: "As a child, I struggled in school due to a learning disability. My learning center teacher was an amazing mentor for me; she made something that was often very difficult for me a happy experience—and one of the reasons I became a teacher was because of her.
Just two years ago, I got my Early Childhood and English as a Second Language teaching licenses in Massachusetts. I am now a Kindergarten teacher at a high-needs public school in the Boston area.
One of my favorite things about Kindergarteners is that they always know when I am in need of a hug or a good laugh; they say the funniest things and I always write what they say in the notes section of my phone [to remember them].
The reason I made a wish list is because last year, my Kindergarten team sent many materials home to make online learning more accessible for our students. People will notice when looking at my list that what I am asking for is not just to help my classroom, but the other Kindergarten classrooms in my building too. :) I cannot wait to see the excitement on my Kindergarteners faces while they are working with their own supplies. Thank you for taking a look at my wishlist. My Kindergarteners, Kindergarten Team and I appreciate it!"
Amazon Wish List: https://www.amazon.com/hz/wishlist/ls/1VBBNYQXQDU8?ref_=wl_share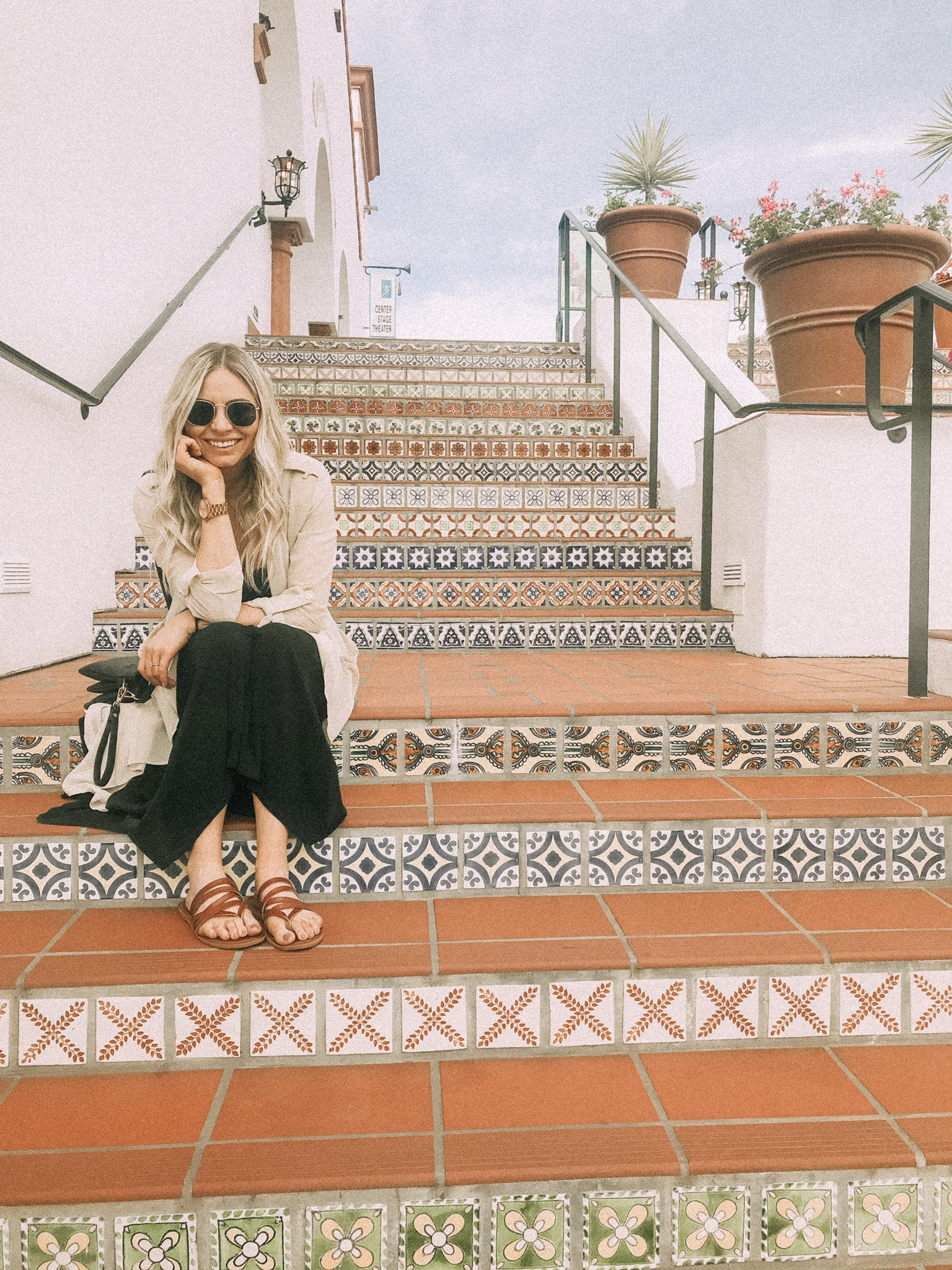 Name: Rachel
Position: 3rd Grade Teacher
Location: Southern California
Story: "Hi! My name is Rachel. I'm a third grade teacher in Southern California. This is my fifth year of teaching and I absolutely love it! Last year during the initial Covid lockdown, we had to stop teaching the way we've been trained and teach remotely with little to no guidance. Not because no one wanted to help, but because it was something no one could have possibly prepared for.
During the 2020-2021 school year, I taught from home after having a premature baby. Navigating teaching and motherhood at the same time with no childcare help has only made me realize that it's okay to ask for help. When it comes to teaching, there is no question that this is my passion in life, but returning to the classroom, we all need a little help.
Teachers have a hard time asking for help, but it's people like [all of you] that help us to be more inclined to ask. I appreciate it. THANK YOU!"
Amazon Wish List: https://www.amazon.com/hz/wishlist/ls/TWCT6DINRYLD?ref=cm_sw_em_r_un_un_hGUQSNlOYVd28