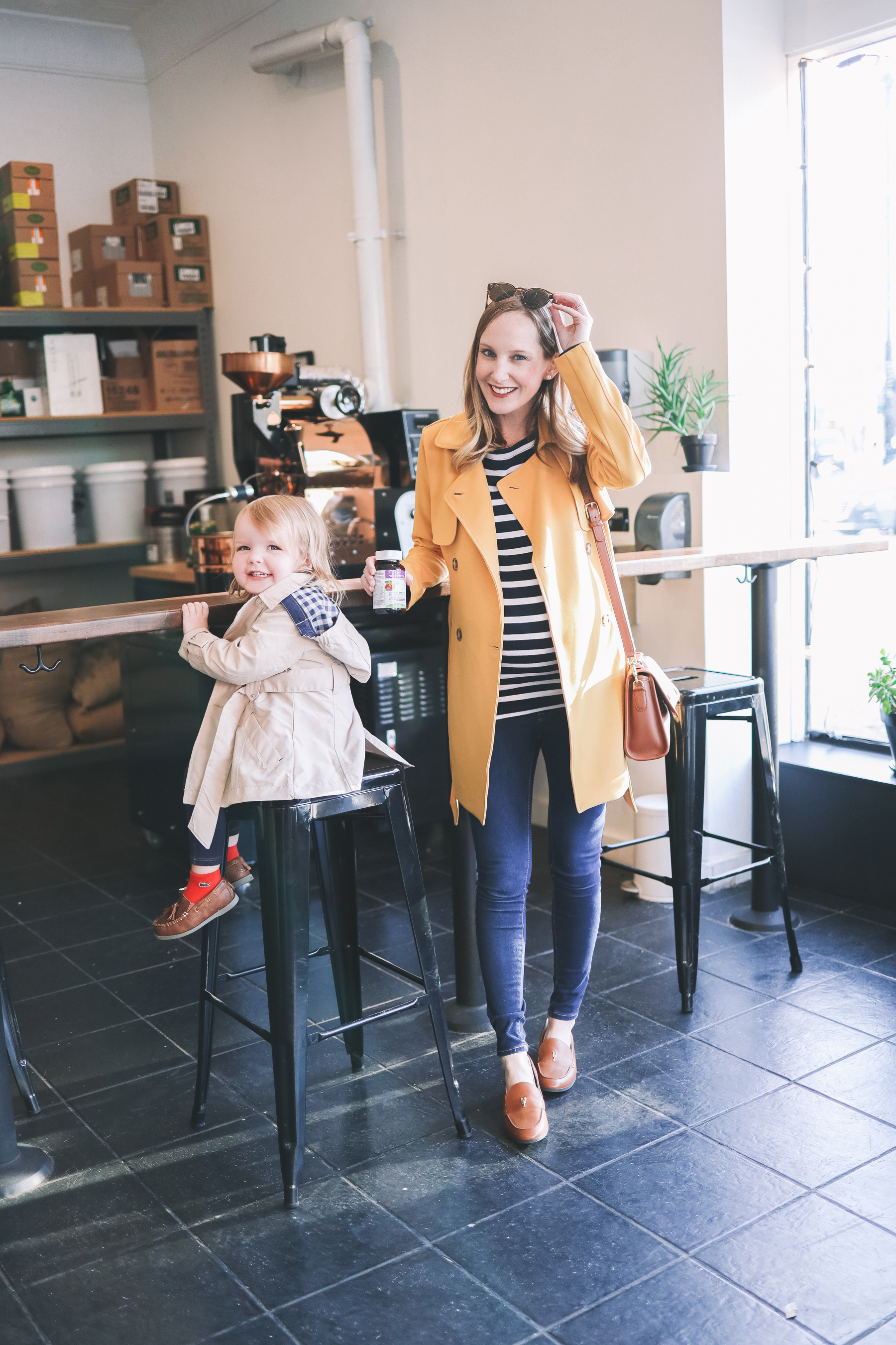 Hey, Friends! As I near the end of my second pregnancy, I wanted to share some self-care tips for my expectant mothers out there. If you're not feeling your best these days, you're not alone! But here are some easy things you can do to improve your wellbeing:
10+ Self-Care Tips for Pregnancy
Take prenatal vitamins that agree with your system
One of my biggest struggles during pregnancy is keeping my prenatal vitamins down, especially when I'm nauseous and throwing up so often. 😢 Typically, prenatal vitamins need to be taken with food, which is difficult when you can't keep anything down! But New Chapter's Perfect Prenatal Multivitamins (which are sugar- and gluten-free, and made with organic, Non-GMO and high-quality ingredients) have been a godsend this pregnancy. The company reached out to me when I announced and asked whether I'd like to give their vitamins a whirl–and I'll admit that I was a little apprehensive as I couldn't imagine keeping any vitamin down at that point. But they worked. I could even take them on a completely empty stomach!
If you're struggling to find a prenatal vitamin that agrees with your system, definitely give New Chapter a try. They're made with organic ingredients, contain essential nutrients for pregnancy, and fermented with whole foods and probiotics. That last part is the interesting part, btw, because fermented multivitamins are easier for your body to digest and actually absorb. Fermentation enhances the absorption of nutrients, allowing you and the baby to get the most out of each vitamin.
New Chapter's nutrient blend includes B vitamins for natural energy production, fermented folate for development of the baby's brain and spinal cord, and fermented iron for your own red blood cell production and the transportation of oxygen to your baby during pregnancy.* AND New Chapter's Perfect Prenatal Multivitamin delivers a clinical dose of organic Ginger to soothe morning sickness.* (That last bit of information sealed the deal for me since I hate the taste of ginger but really struggled with nausea!)
Highly recommend, guys. My doctor approved them, too!
Get into a book or show
Oh man. I can't tell you how much I look forward to those sweet 30 minutes at the end of the day! I'm currently reading Girl Last Seen because it's a page-turner and I fall asleep WAY too easily, haha. But it's such a nice block of time to look forward to. For a little while, I forget about how uncomfortable I am as well as all my little worries, and I get lost in another world. It's truly wonderful for the mind! Similarly, Mitch and I watch "This is Us" on Tuesdays, and we try to watch a movie together every few days, and it's so nice.
Stay active and get outside
When I'm feeling nauseous or exhausted, the couch (or my bed) is pretty much the only place I want to be. And sometimes it's definitely where I should be. 😉 But I've found that it's incredibly important to get some fresh air and exercise whenever I can, even if it's just taking a long walk around the neighborhood. It provides me with more energy and lifts my spirits… and while it hasn't yet cured nausea, it does take my mind off it for a while!
Make your favorite foods
I am not a foodie. But when I'm pregnant, I LOVE ALL THE FOOD. It's honestly so much fun, haha. One of my favorite activities as of late has been spending more time at the food store and in the kitchen, and making mini meals that really appeal to me. Right now, I'm really into orzo dishes; fancy grilled cheeses and tomato soups; fruit salads; homemade breads; and anything with cranberries, pears or pine nuts in it.
Ask for and accept help
When I was pregnant with Emma, I tried so hard to do it all. But even just juggling my job and the housework was too much, and I struggled to keep my head above water. With this pregnancy, I still have all of that on my plate, but I also have a toddler in tow, which has made things a lot more challenging. These days, though, Mitch almost exclusively takes the morning shift with Emma so I can get a little more rest. He also makes dinner, handles kitchen cleanup, and takes out the trash–which has been so helpful. I still prefer to clean bathrooms, do laundry and tidy rooms on my own because I like things a certain way. 😂 But man. What a difference this has made!
Mitch and I also say "yes" whenever our parents ask whether we could use some help. ;) My in-laws take Emma for a few days pretty much on the reg at this point, and my parents flew out last month to lighten the load, too. (Mitch, Emma and I came down with a stomach bug, so we really needed them! And miraculously, they somehow remained healthy!)
Stay positive
When we're pregnant, we're kind of expected to feel overjoyed all the time. But between the aches an pains, nausea, exhaustion an anxiety, it can be difficult to maintain a sunny disposition. A few things that I've found to positively affect my outlook:
Avoiding "information overload." This means limiting the number of parenting books I read; refraining from Googling; staying off forums; and curbing pregnancy discussions and "advice sessions" with friends, acquaintances, readers and strangers. I know: This might sound a bit counterintuitive; being prepared is generally thought of as being a good thing, especially when you're about to experience a major life event or change. But too much information and advice can also completely overwhelm a person, and make them feel unprepared and perhaps even "unfit" for the challenge when, in reality, she is going to be a wonderful mother. Mitch and I only read this book and it was great, and I tried my best to save questions for my doctor. It helped so much!
Declining to hear horror birth stories. IT'S OKAY TO TELL PEOPLE YOU DON'T WANT TO HEAR THEIR HORROR STORIES. Listen: most of them are exaggerated anyway. ;) I don't think that moms purposefully do this to terrify moms-to-be; I think it's just natural to dramatize life-changing experiences. But really: if you're a mom-to-be and completely freaked out, don't be. I am the weakest person I know, with zero pain tolerance, and it was the best day of my life. Here's my extremely positive and run-of-the-mill delivery story in case you could use some reassurance! If I can do it, you can, too.
Avoiding sad shows and movies. I'll be frank: I'm in my third trimester and I'm emotional. Sad stuff doesn't jive with me right now. Bring on the happy!
Get away
If you can't take a true vacation during your pregnancy, even a quick weekend trip can make an impact on your wellbeing! On a few occasions, when I wanted to get my mind off things, we drove down to my in-laws for a few days, and it was a lovely break. We also drove to Lake Geneva for a weekend right after my nausea had started to improve! I loved it. It got me off the couch; it reminded me that life was good, haha; and I made some amazing memories with Mitch and Emma. I also got a ton of sleep.
Rest
I'll just come out and say it: I feel guilty when I go to bed early, sleep in, or nap. I know I shouldn't; I know I'm growing a human and it's hard work. Also, I know that it's in everyone's best interest–in the baby's, in mine, and even in my family's since I'm a total grump when exhausted. But I feel badly when I'm not the best version of myself because I'm literally unconscious, you know?! (Though let's be serious: These days, maybe I am the best version of myself when I'm unconscious. 😂)
Over the last couple of weeks, I found myself feeling really overwhelmed and sad about nothing. I was crying a lot, I wasn't finding happiness and contentment in that which I used to enjoy, and I was even struggling to even get out of bed in the morning. Understandably, both Mitch and I were pretty nervous about the situation and wondering whether it could be depression rearing its ugly head. Our first step, though, was increasing the amount of sleep I was getting. I was getting a fine amount before–way more than I used to before finding out I was pregnant. But I started going to bed an hour earlier, letting Mitch take the "morning shift" with Emma, and taking an hour nap (while Emma napped, too) in the afternoon. And it made a WORLD of a difference. I honestly couldn't believe it.
Of course, I realize that I'm very lucky.
Not everyone can do this on account of having a more traditional job or not having a partner at home. Everyone's situation is just so, so different. That said, do whatever you can to get the rest that you need. Whether it's pulling back on certain facets of life, asking for help, or letting your home go a little, place importance on rest. A pregnant (non-blogger) friend of mine recently worked out a deal with her boss so she could work from home a couple of days per week, and it's been working out wonderfully!
Another friend, who was pregnant two years ago with her third child, had her mother-in-law come to stay for a couple of weeks during her first trimester when she couldn't keep her eyes open and needed help with the older kiddos. Still another used personal days when all became too much, which she says got her through the first and third trimesters when she was really tired and nauseous.
Long story short, prioritize that sleep and rest!
Spend time with your partner, friends and family in relaxing environments
Again, it's super easy to spend the nine months on the couch, but it's so important to spend time with the people you love, too. Solitude will eventually start to affect anyone! No, maybe you're not going to go clubbing or out to bars with friends like you used to. But dinner? The movies? Shopping? The beach? All activities that you'll enjoy, even though you're pregnant! And your partner, friends and family will be sure to lift your spirits.
Drink enough water
Not only is it dangerous to not drink enough water while pregnant, it'll also affect your energy levels and make you feel terrible. Drink up! The average pregnant woman should be drinking 10 eight-ounce cups of water every day.
Don't compare
Instagram and Facebook are not real. I repeat: Instagram and Facebook are not real. Don't compare your real life to someone else's highlights reel, or worse, staged photos that don't reflect reality in the slightest. Pregnancy and motherhood are beautiful, but they're also messy, trying, makeup-less and sometimes shower-less times. 😉 We've all been there. Even those who look like a million bucks on social media all the time have been there. Guess how long it takes to snap a photo? Less than a second. Less than a second to seem like you have it all together. Not very difficult. Remember that!
Look your best (a few times per week)
On the other hand, pamper yourself every so often so you feel more like yourself! It's can be difficult to find the motivation, and believe me: I'm slummin' it way more often than I'm trying. But a few times every week, do your hair and makeup. And build a maternity wardrobe that makes you feel happy and confident! I didn't do that with Emma, and getting dressed every day was kind of depressing. This time, though, I took the time to find great basics and staples, and holy happiness. Here's my maternity capsule wardrobe!
If you have additional tips that might be helpful, please let me know in the comment section below!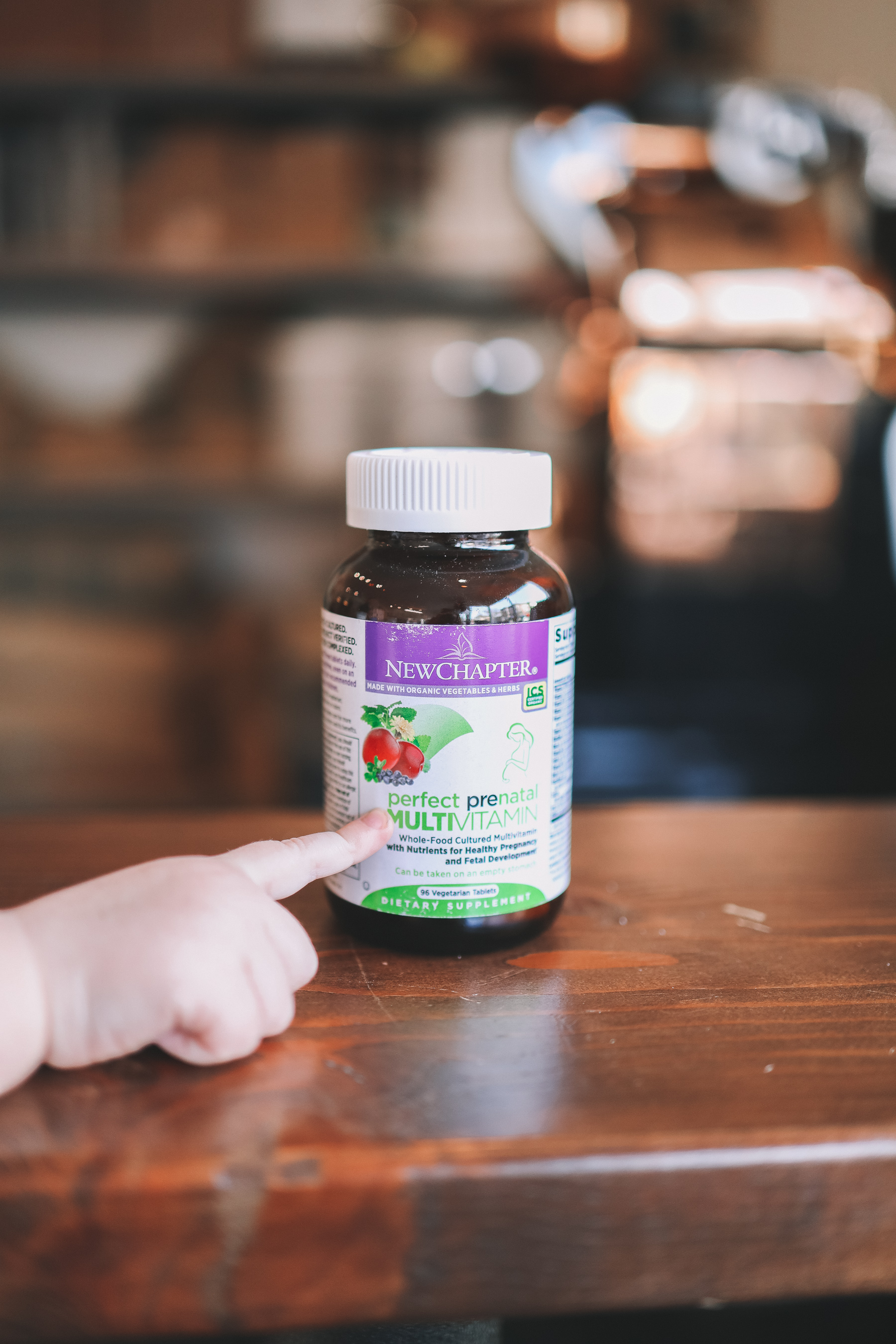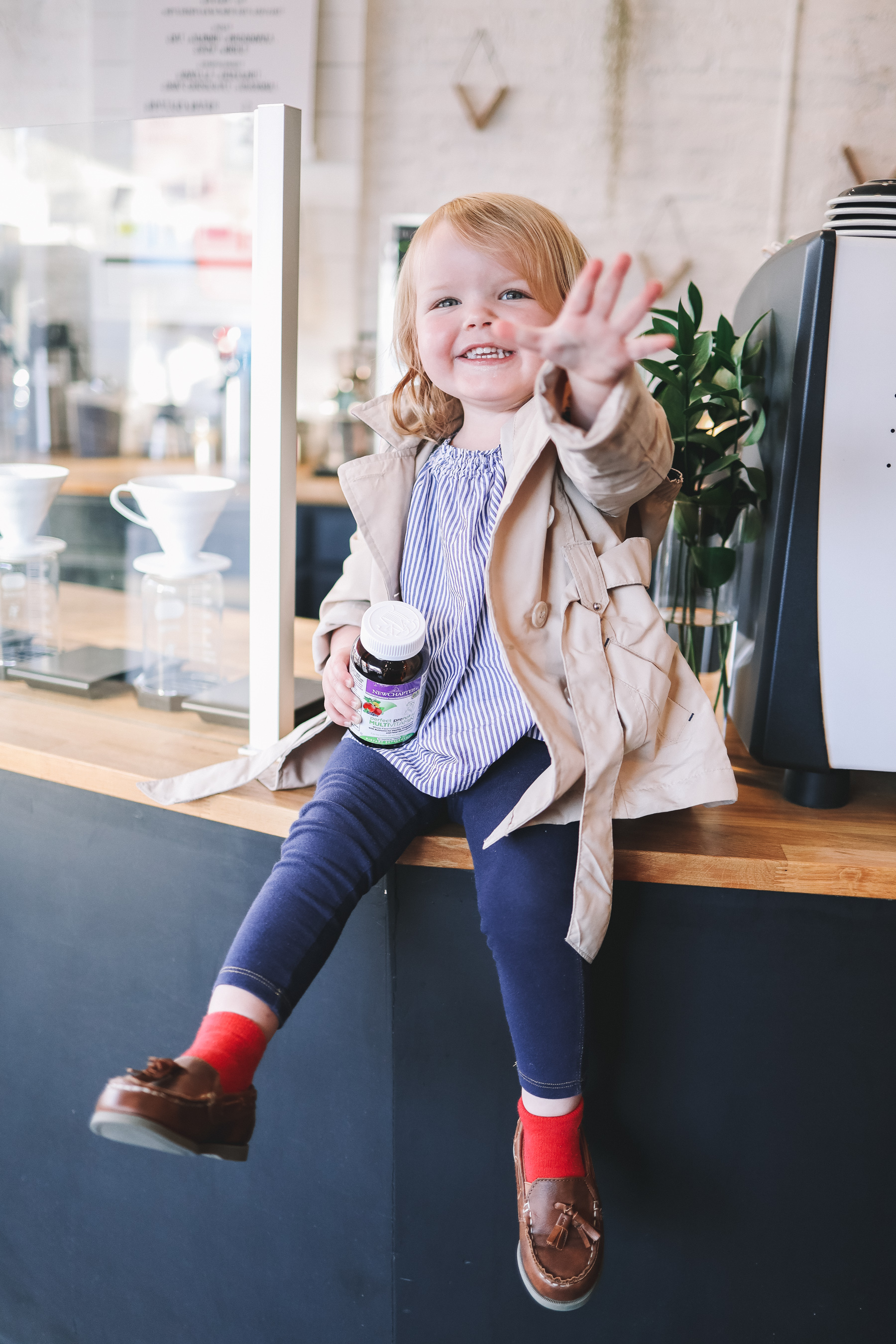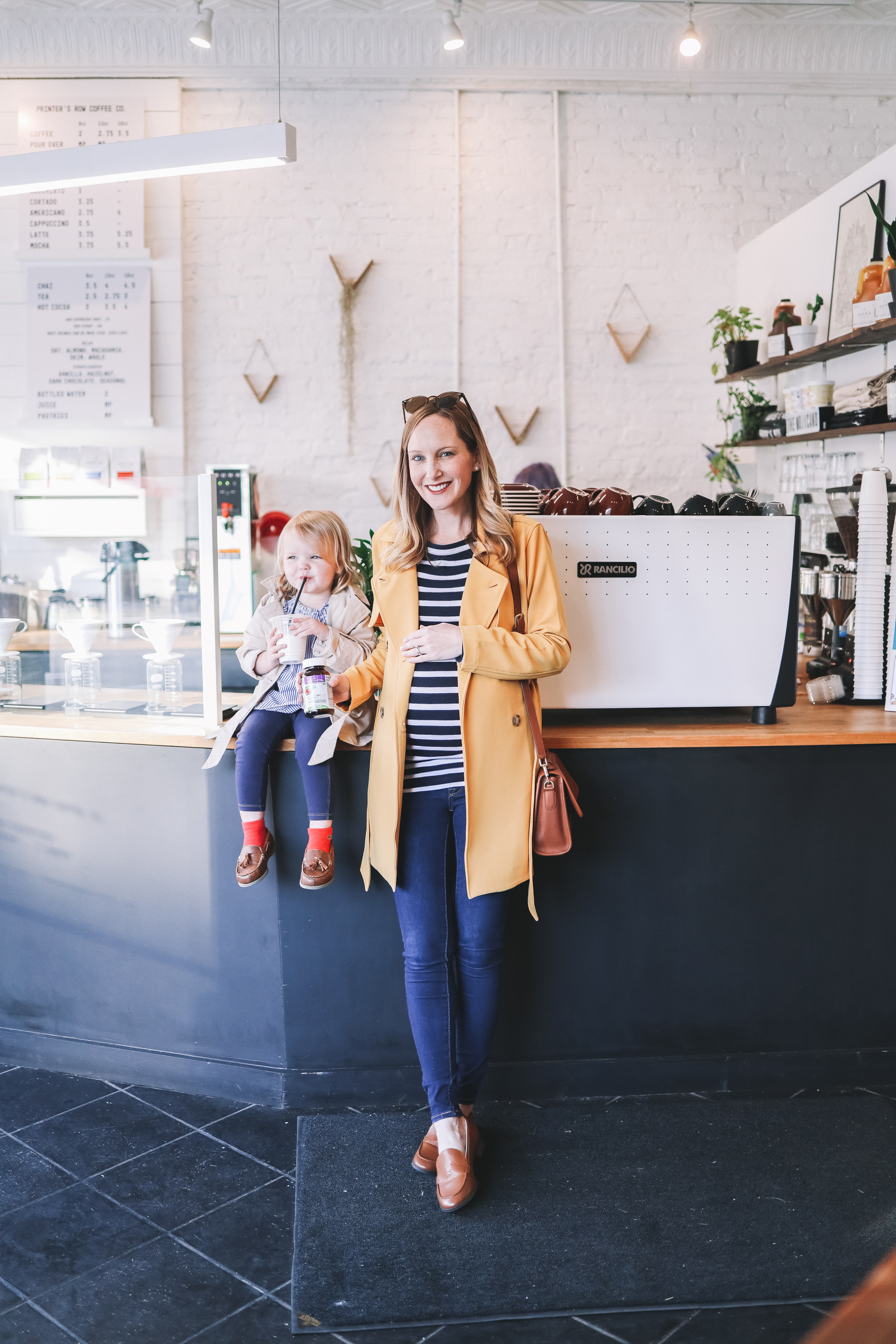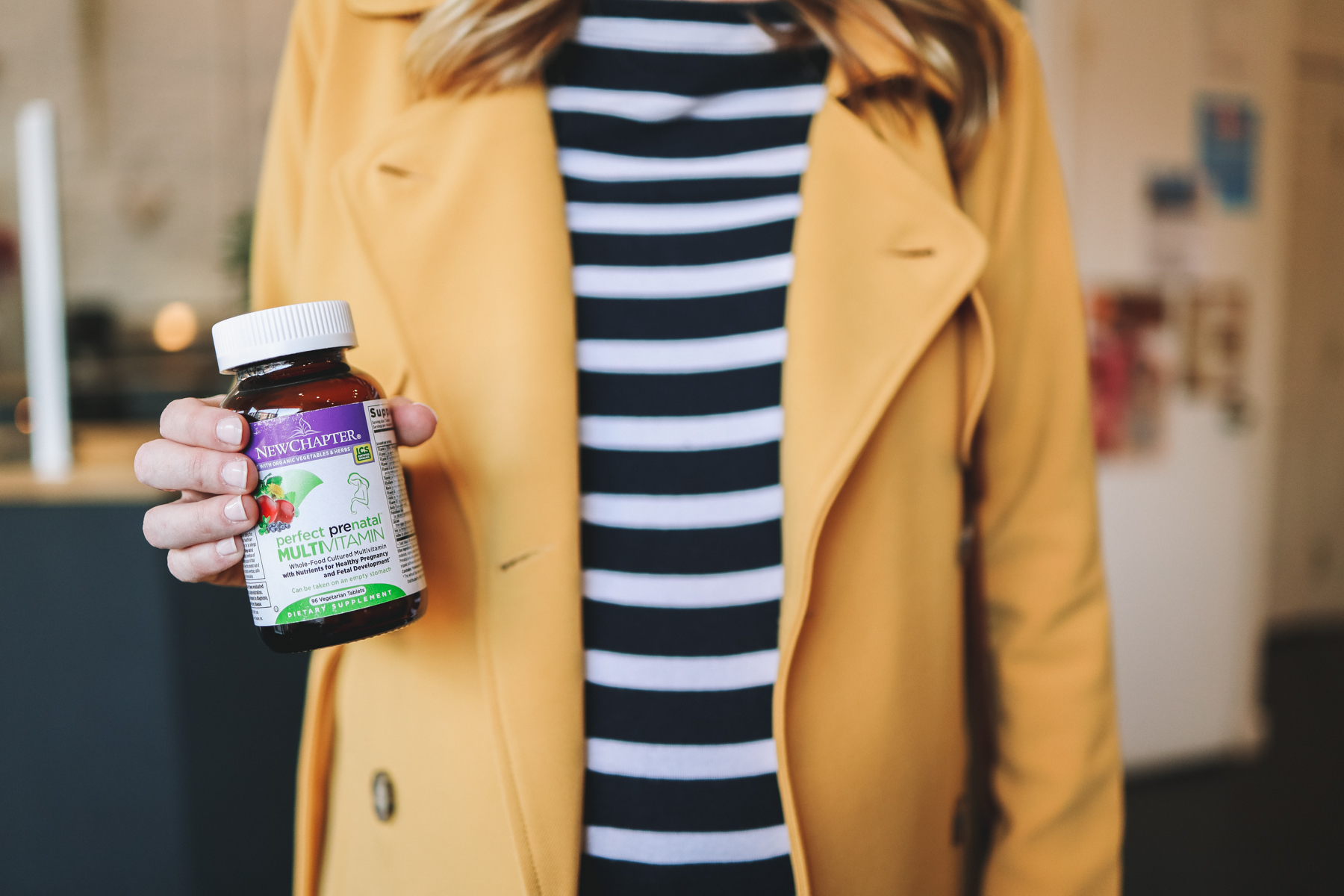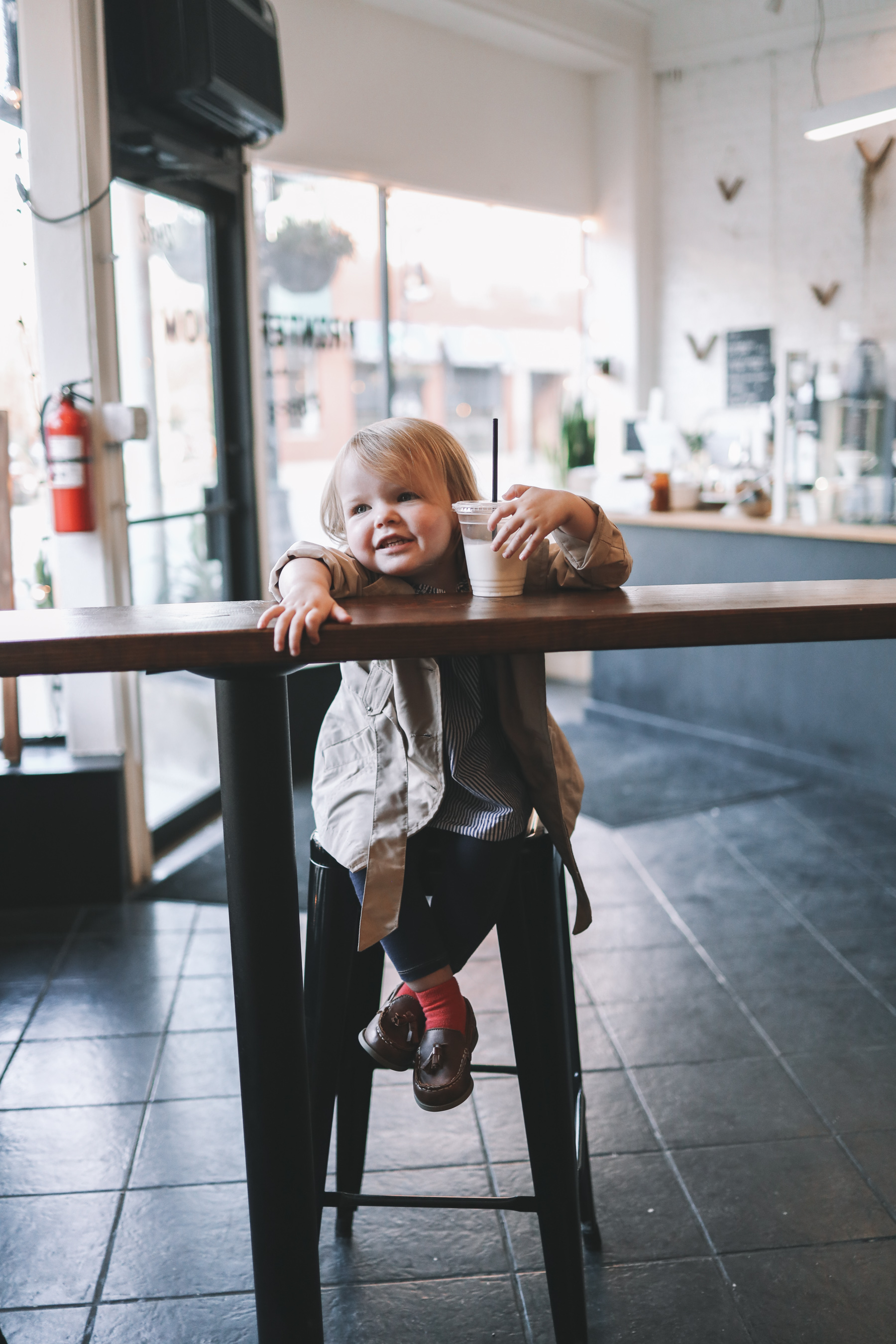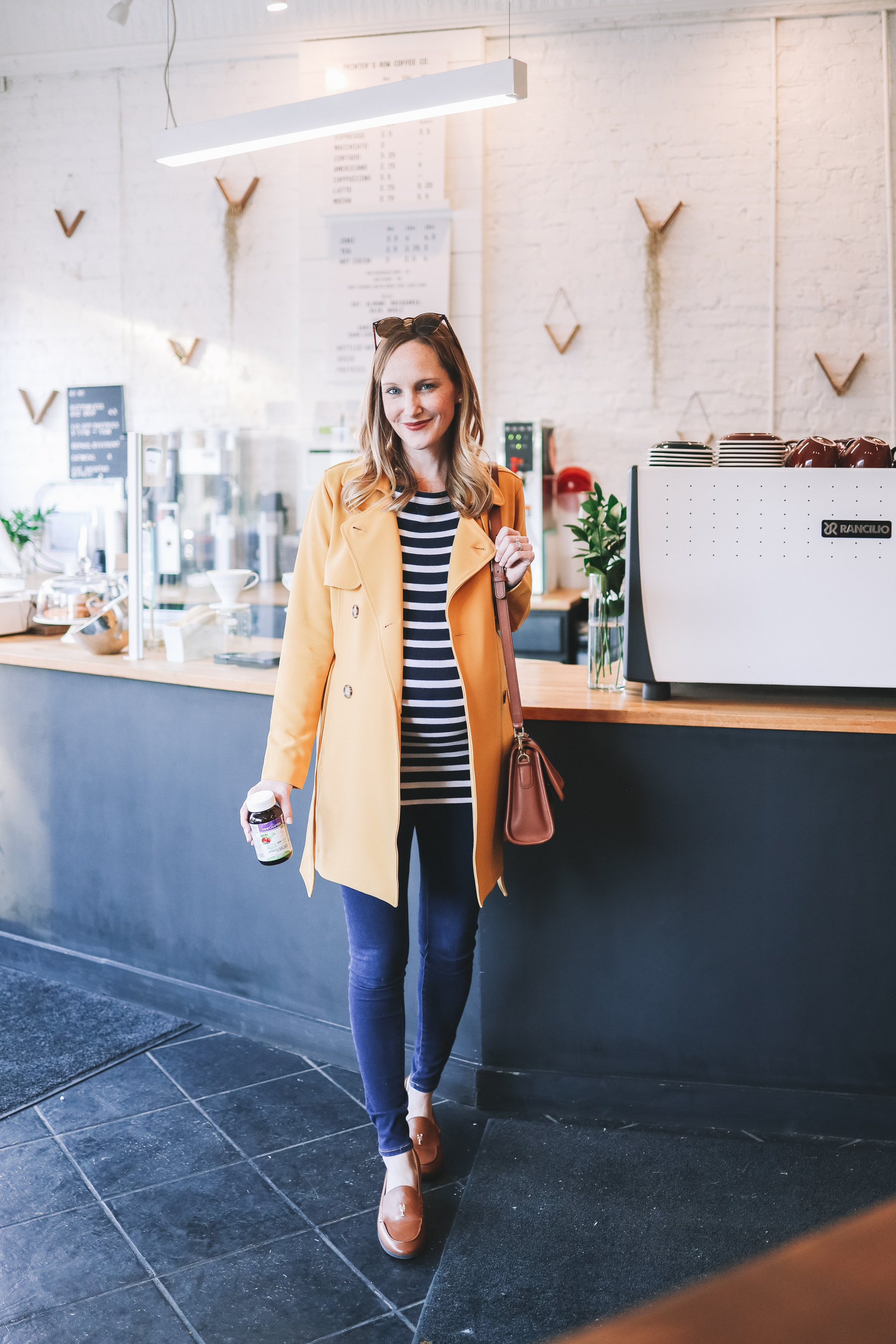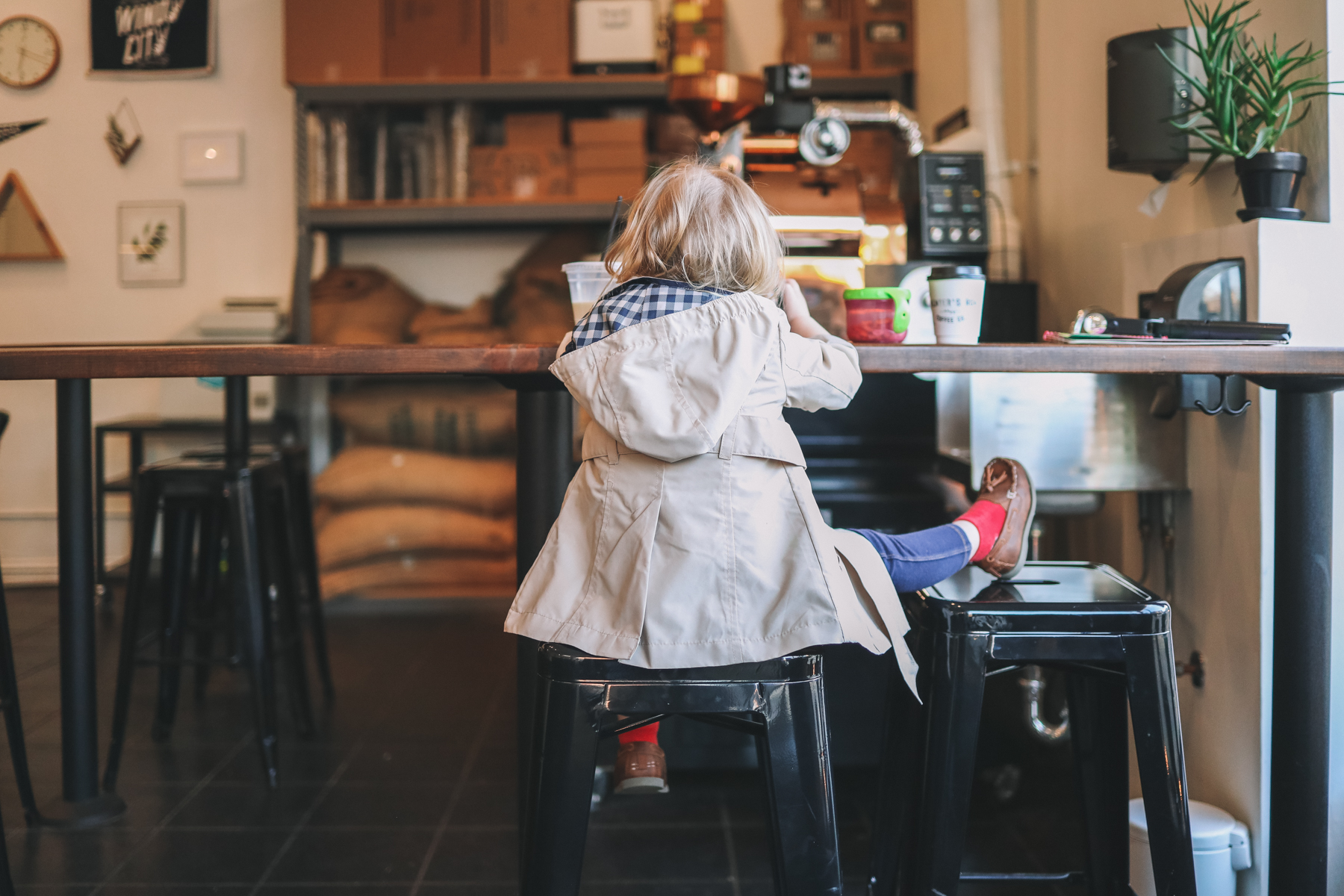 *These statements have not been evaluated by the Food and Drug Administration. This product is not intended to diagnose, treat, cure, or prevent any disease.
This post was sponsored by New Chapter, but all opinions are my own. As always, thank you so, so much for supporting the partnerships that keep Kelly in the City up and running!