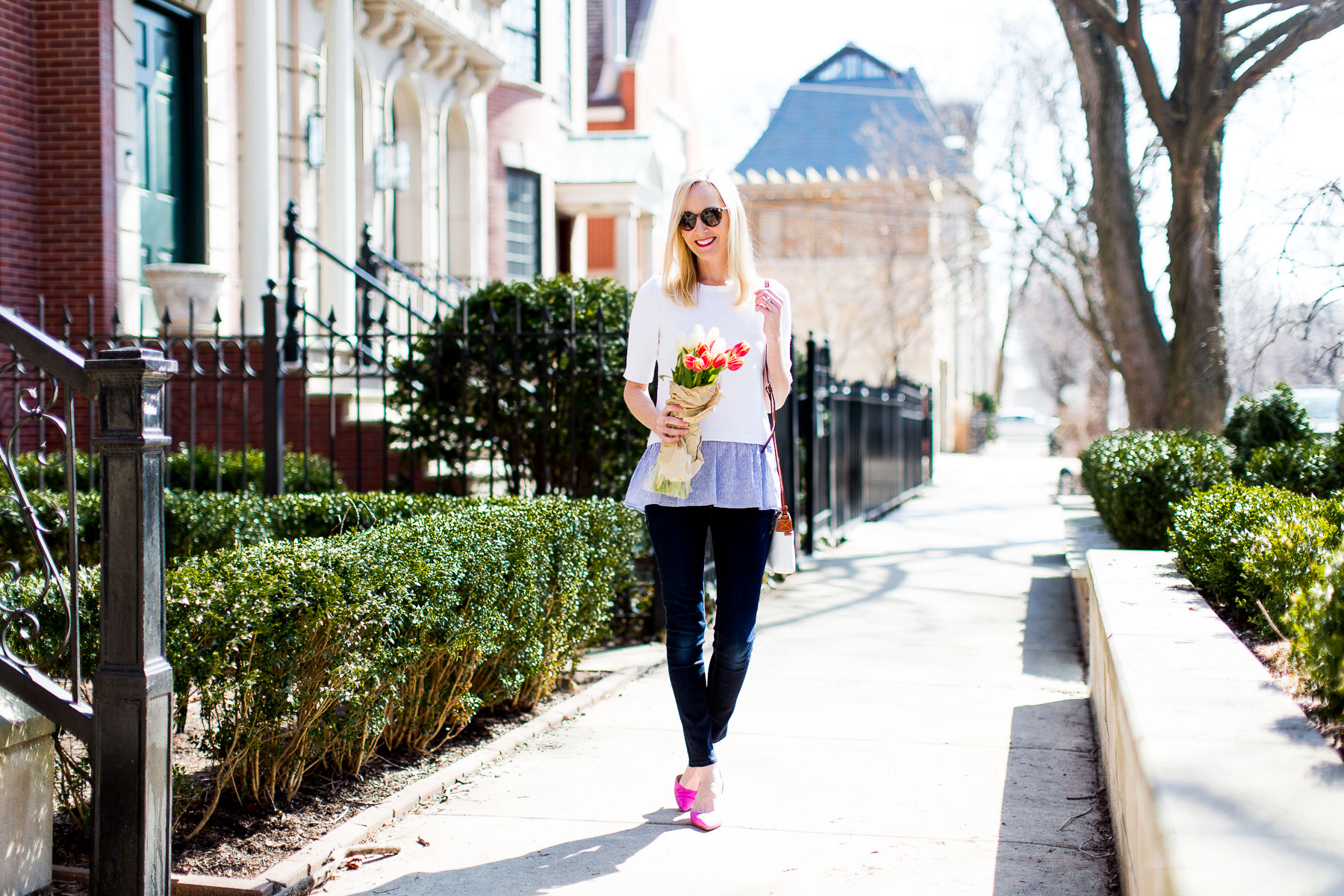 If you read this post, you may have seen that Mitch recently built me a shoe closet. It's nothing fancy, but it's made such a difference. Before, I just had piles of shoes at the base of my closet, and it was nothing short of a disaster. Now? I can actually see all my shoes, and it's made getting ready so much easier… and a lot more fun. :)
At the same time, those magical shoe shelves have made me fully aware that I own too much.
Granted, my "job" kind of yields an overflowing closet. Still, I remember always having an overflowing closet–even back when I wasn't a blogger. Part of it was that I had an inability to let go of pieces I'd once loved. And yet another part was that I had trouble parting with stuff I'd once spent my hard-earned money on. I was also reluctant to say goodbye to things I thought might come back into style. Regardless, I've struggled with it for a long time.
Since moving to Chicago, Mitch and I have gotten pretty serious about staying on top of the closet situation, and every once in a while, I pull quite a few pieces that I haven't worn in a while and send them on their merry ways. It helps, but I sometimes wish I had a little more motivation. I mean… sit down for a nice family meal with Mitch or Emma, or clean out the ol' closet? Hmmm… TOUGH DECISION. ;)
Recently, I found out about Carson's Goodwill® Sale, which has been going on for 23 years now. The sale, which helps shoppers clean out those messy closets while also making positive impacts on their communities, offers coupons (up to 30 percent off!) for donated goods. Taking place now until April 1st, Carson's Goodwill Sale has a goal of collecting over two million pounds of donations, which would provide about 275,000 hours of job placement and training services to benefit people looking for work. Customers are encouraged to bring in apparel, outerwear, shoes, handbags, accessories and soft home goods… but if they don't have these items, they can also donate $1 at registers to receive a Goodwill coupon.
Collected donations will be sold at Goodwill stores within the communities, and those donations will directly benefit community members. Last year alone, Carson's helped Goodwill provide 592,000 hours of job training in local communities. Just one bag of donations equates to one hour of on-the-job training for a person who needs employment assistance!
Needless to say, this was the encouragement I needed this month to make a big impact on my closet. I brought in a bunch of shoes, sweaters and jeans (especially jeans), and "traded" them in for coupons. With my coupons, I bought a pair of Sam Edelman pink pumps I'd been eyeing forever, the cutest ruffled top from Michael Kors, and my very first Dooney & Bourke bag–which totally reminds me of my mother. (Hi, Mom!) And all were 30 percent off with my coupons. I love that I was able to trade in a bunch of things I don't wear anymore for stuff that I'll get a lot of wear out of this spring… and the best part? The fact that my donations will do some good, too.
Anyway, I can't recommend cleaning out your closet–and visiting Carson's–enough. While I never thought I'd be the kind of girl to have "extra" hangers in there, I suddenly am. And my head feels a bit less cloudy as a result! Do you have an overcrowded closet, too? If you're being honest with yourself, what could you unload right now?
For me, it'll always be jeans, as I'm a jeans addict. Not sure if anyone else feels this way, but good jeans are difficult to find, and I really only know if it's true love until I've worn 'em a few times. Because of this, I'm often stuck with a lot of pairs of jeans that I like but don't love. As they're in good condition, they're the perfect items to donate!
Weigh in: What do you need to unload the most?!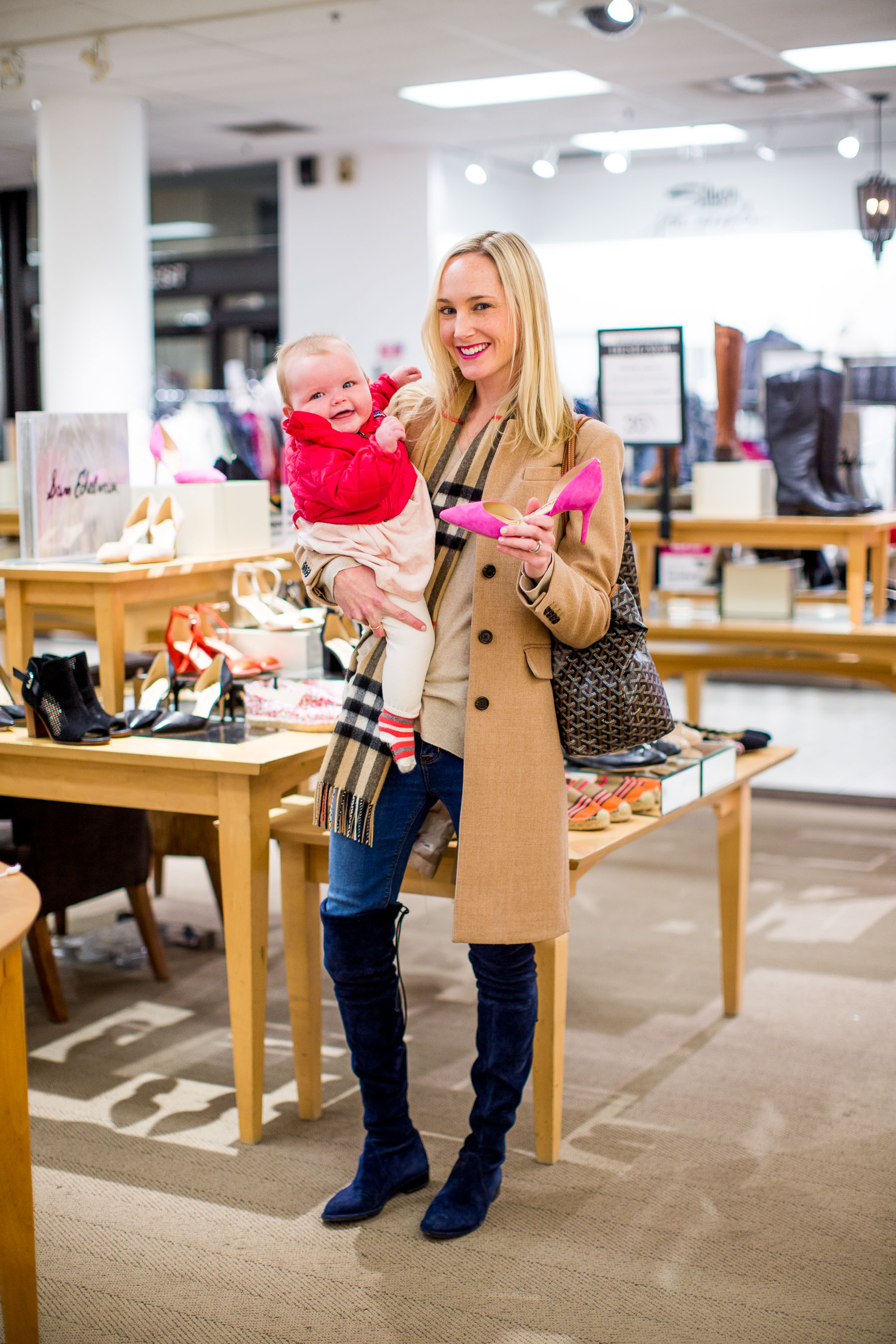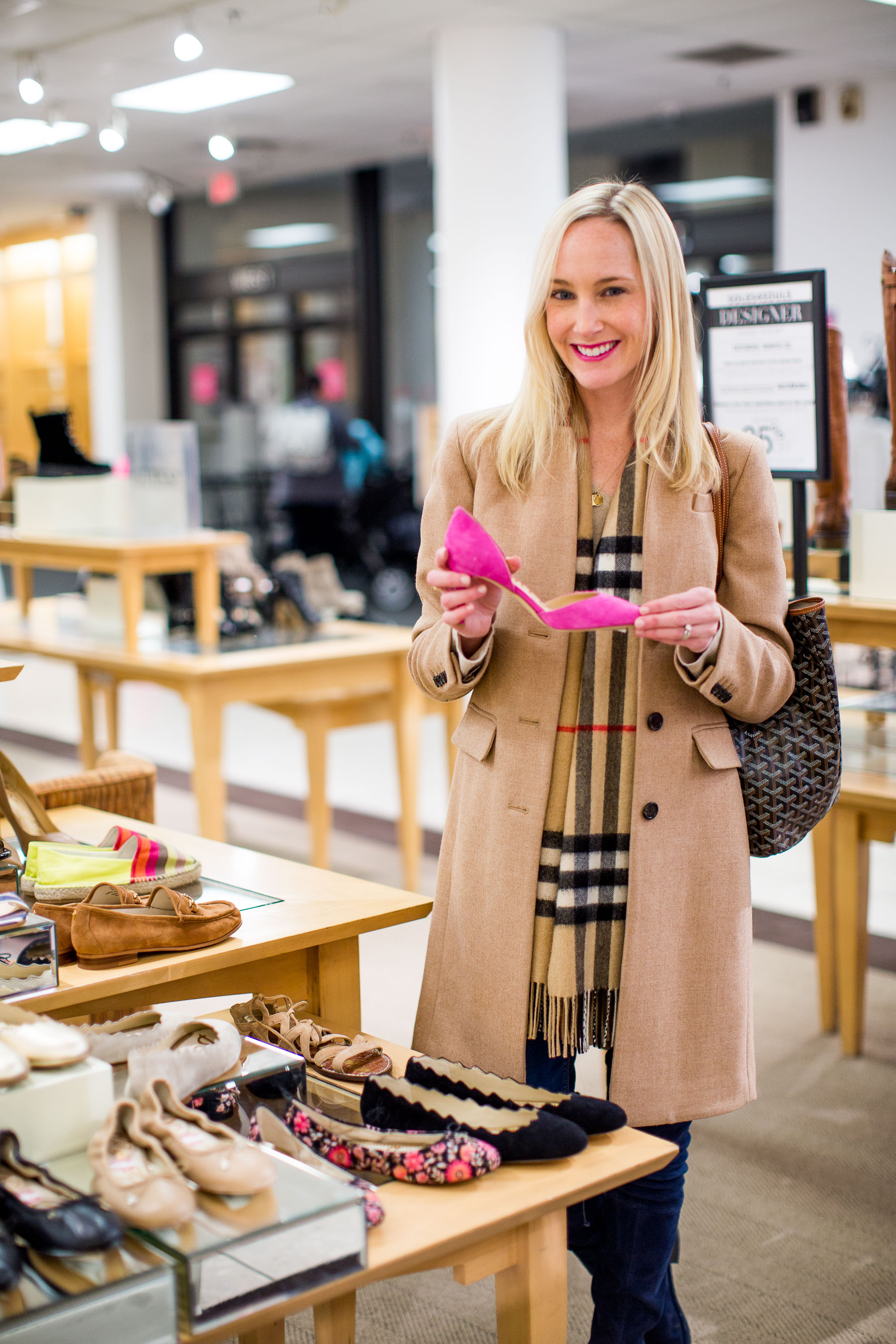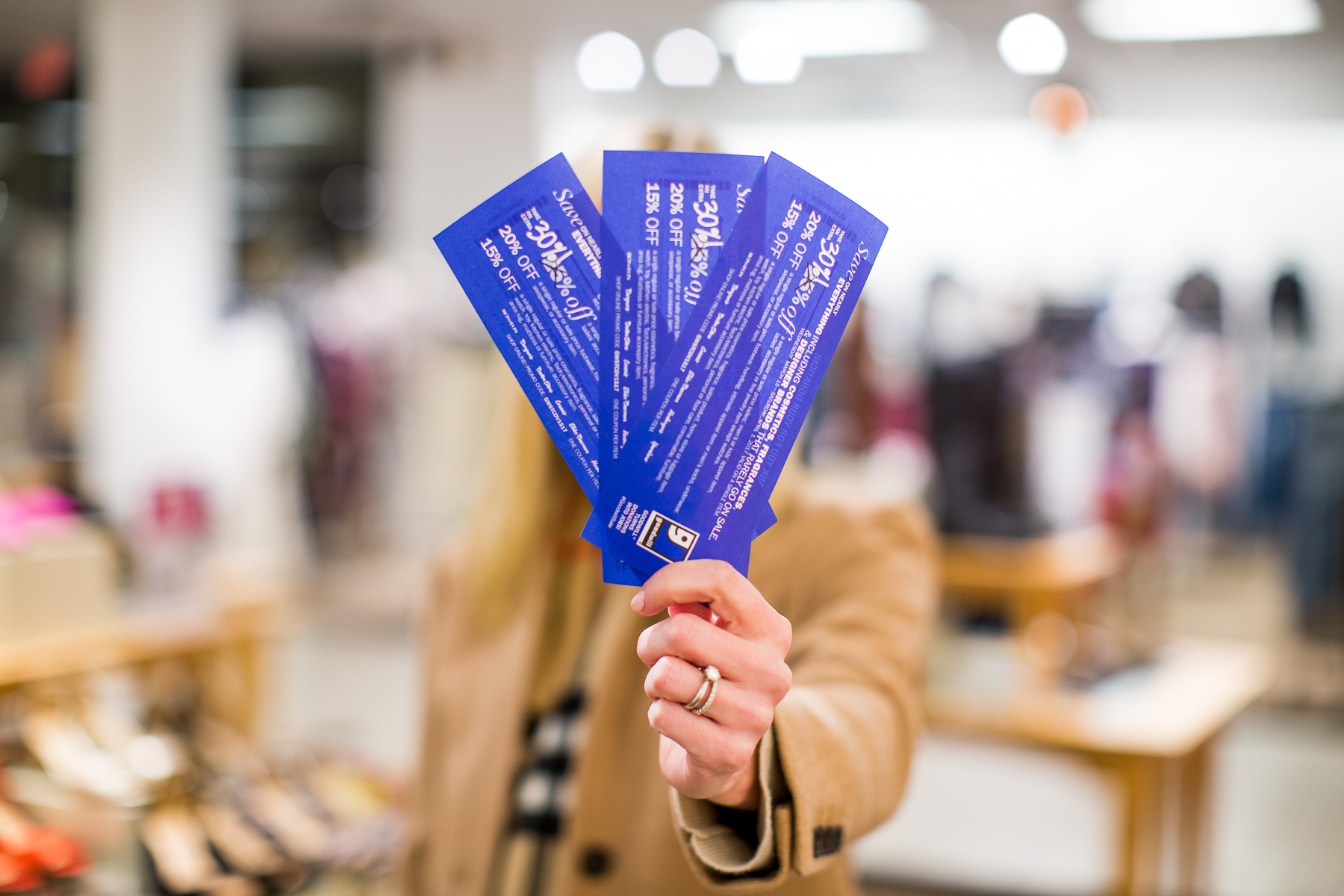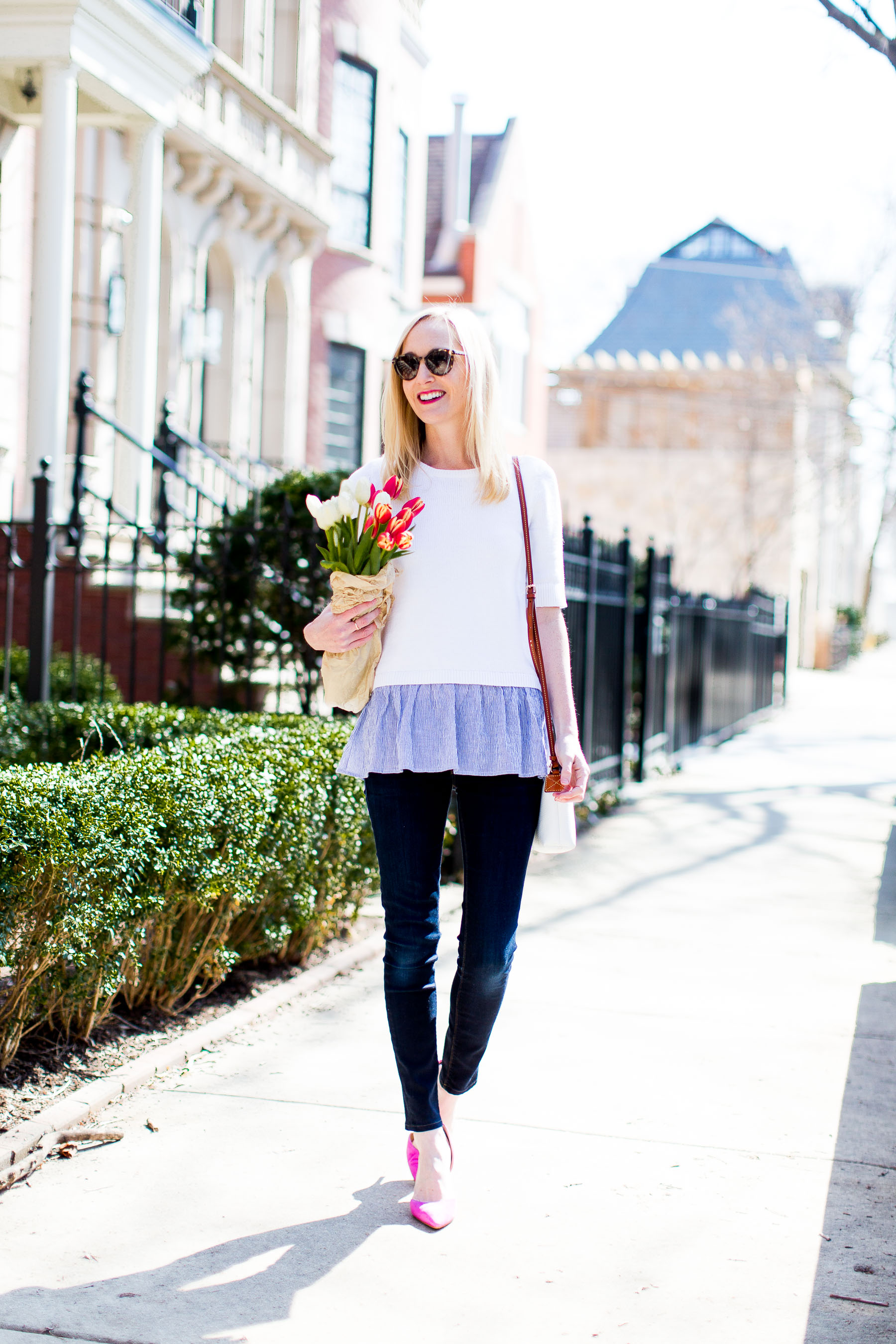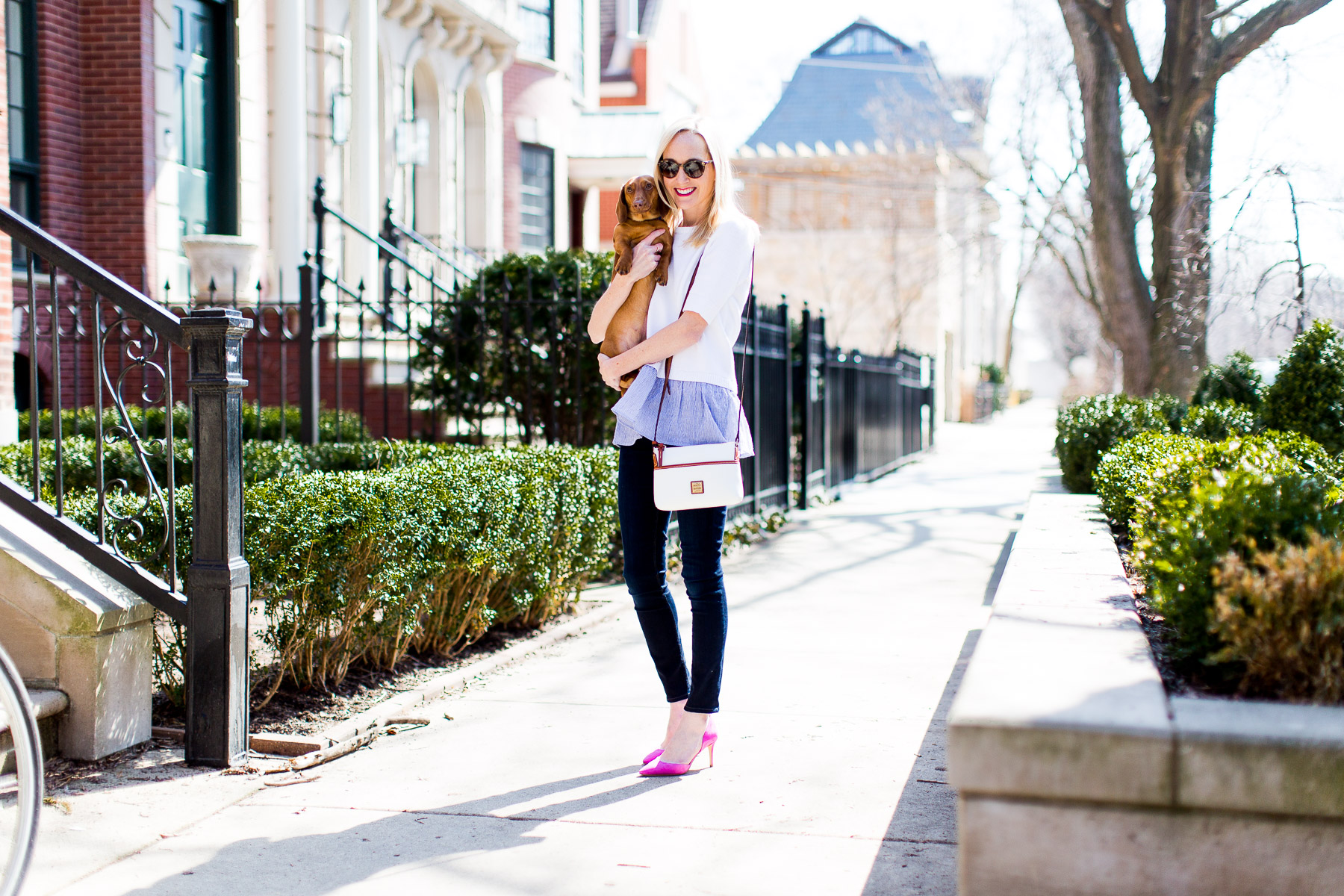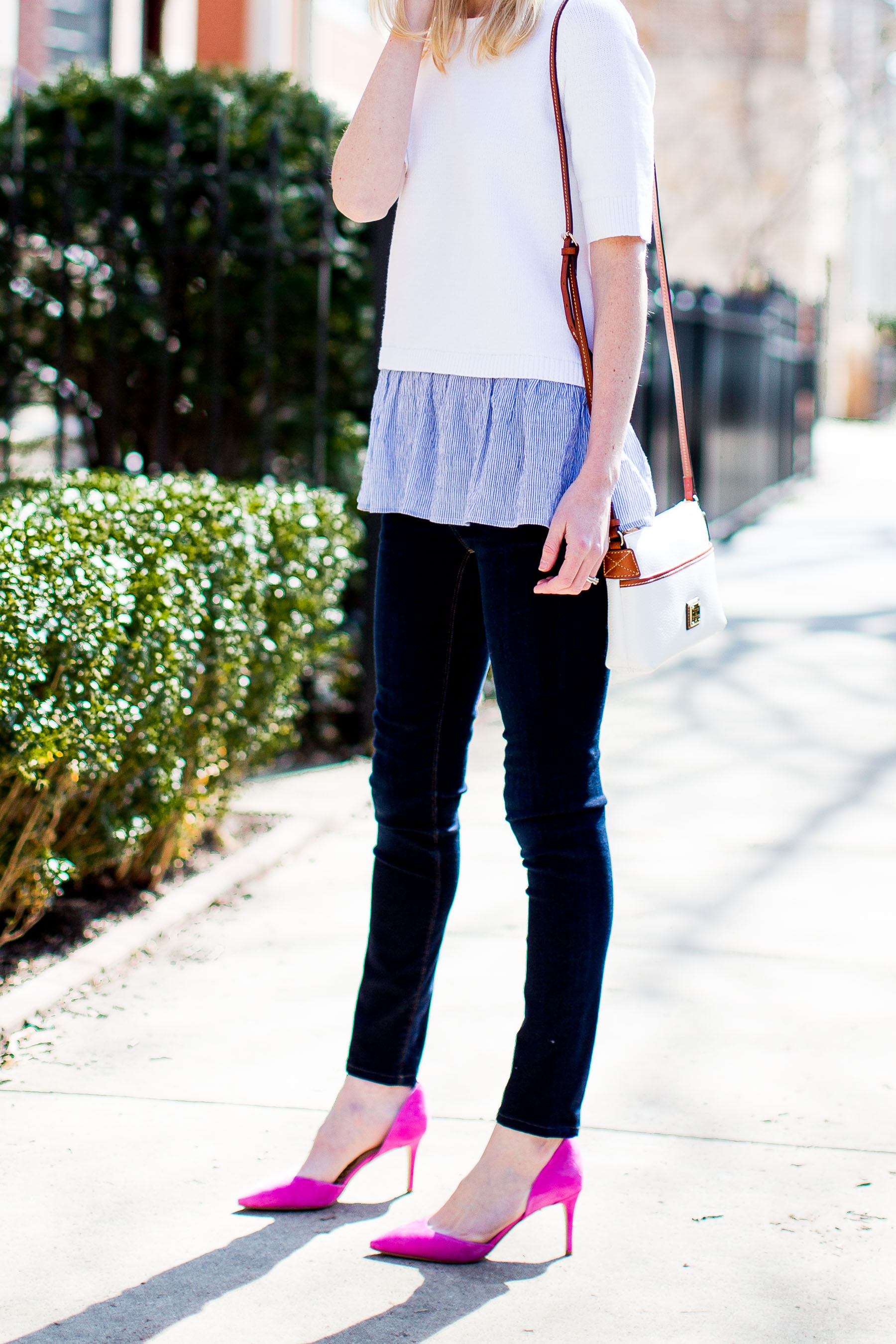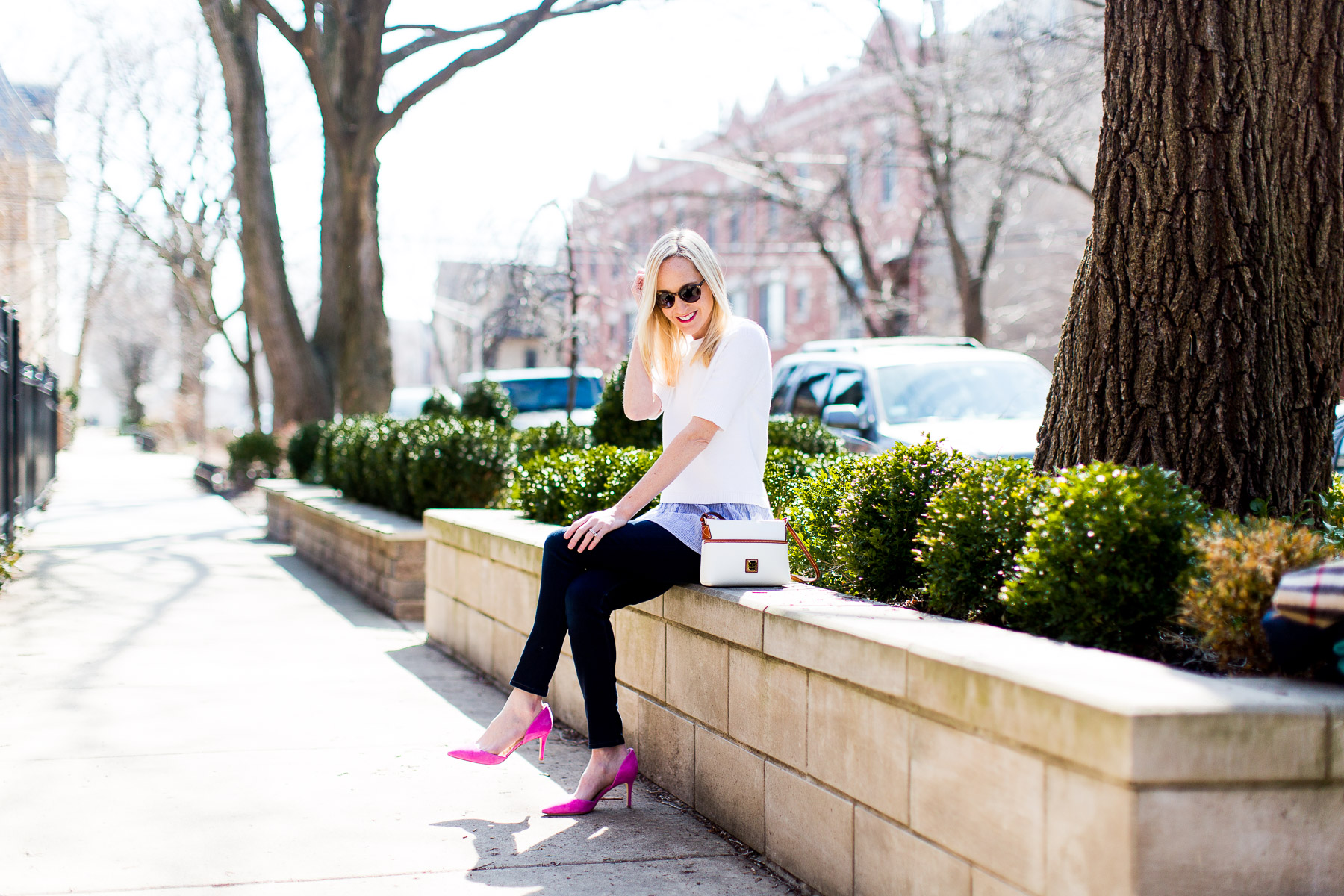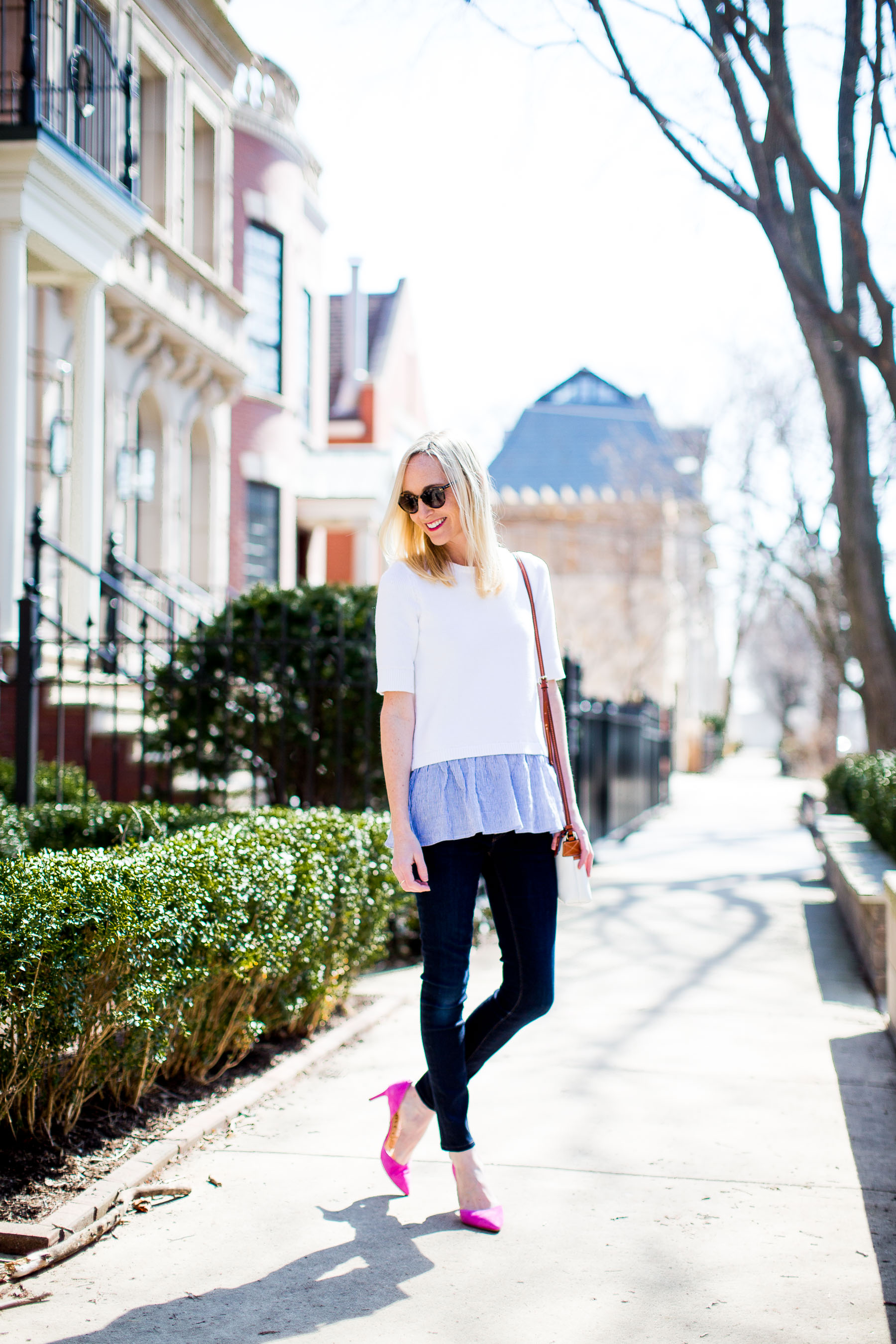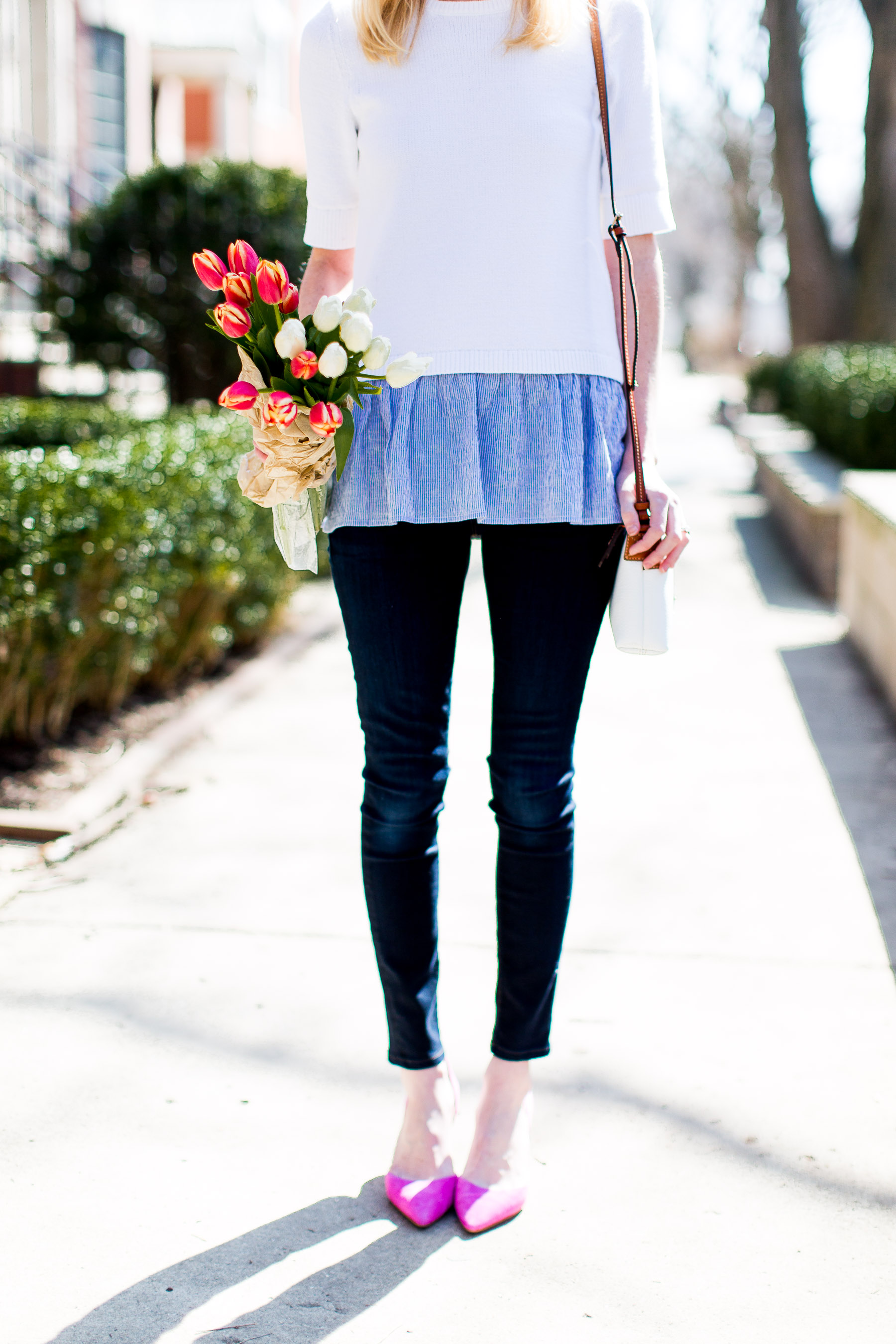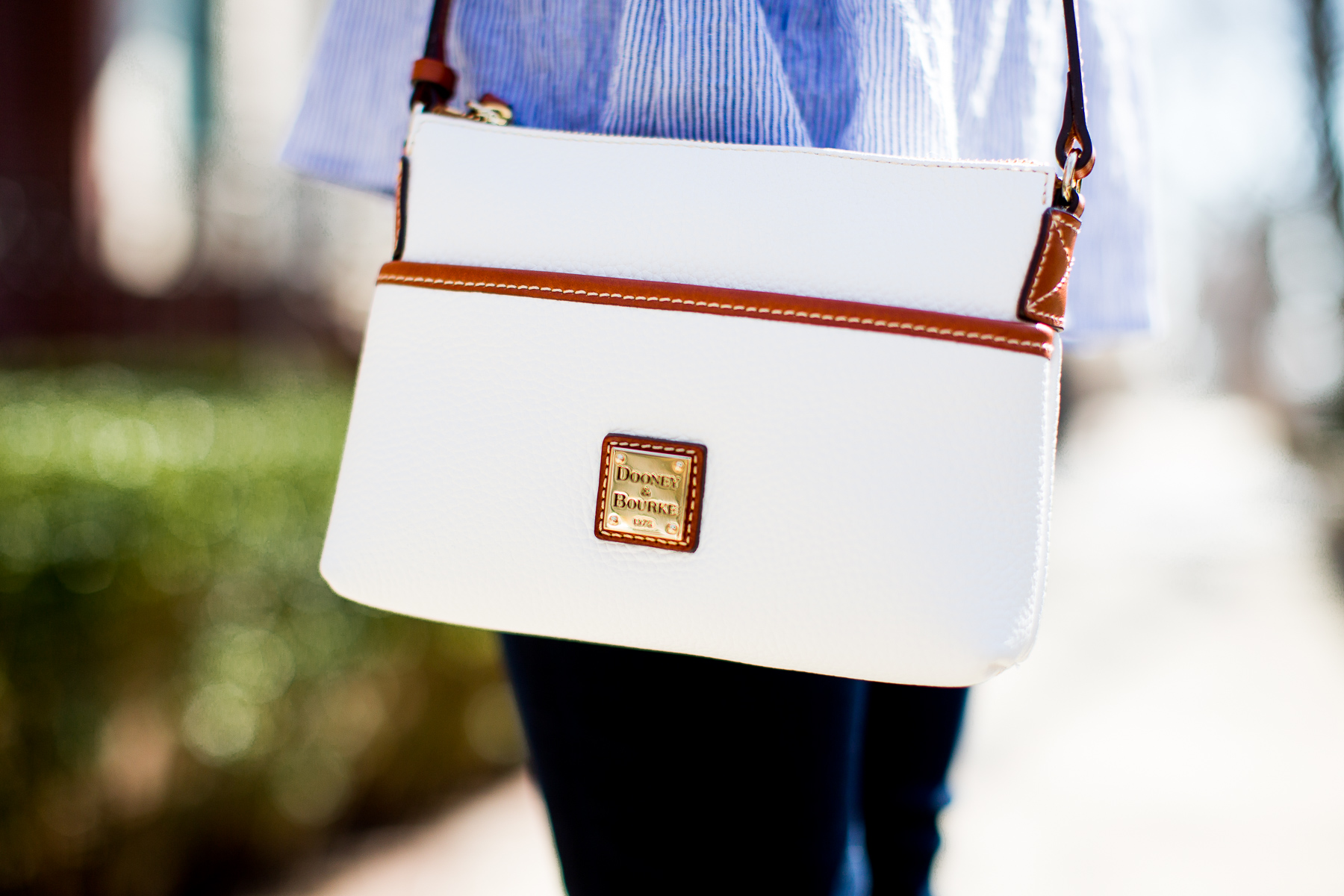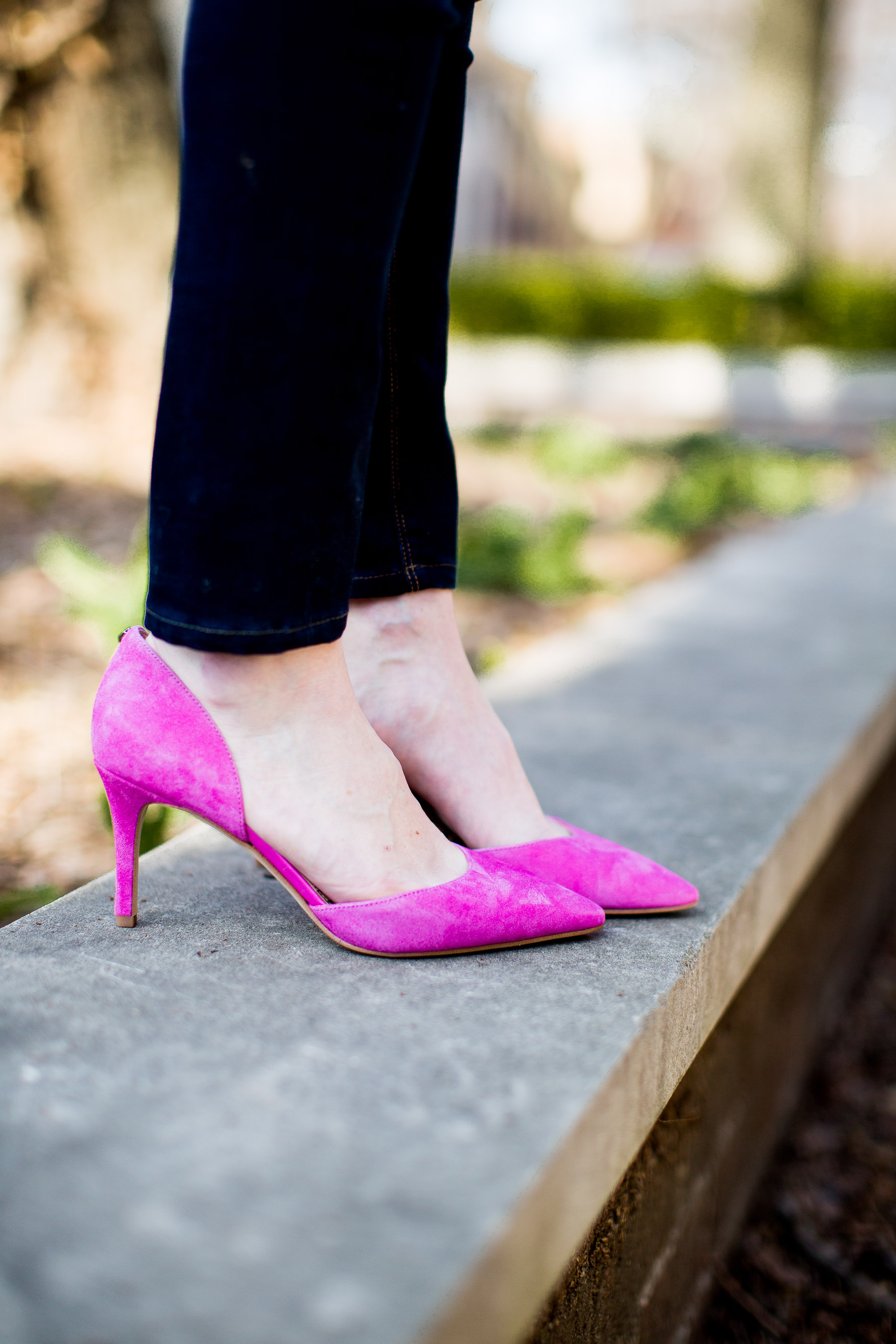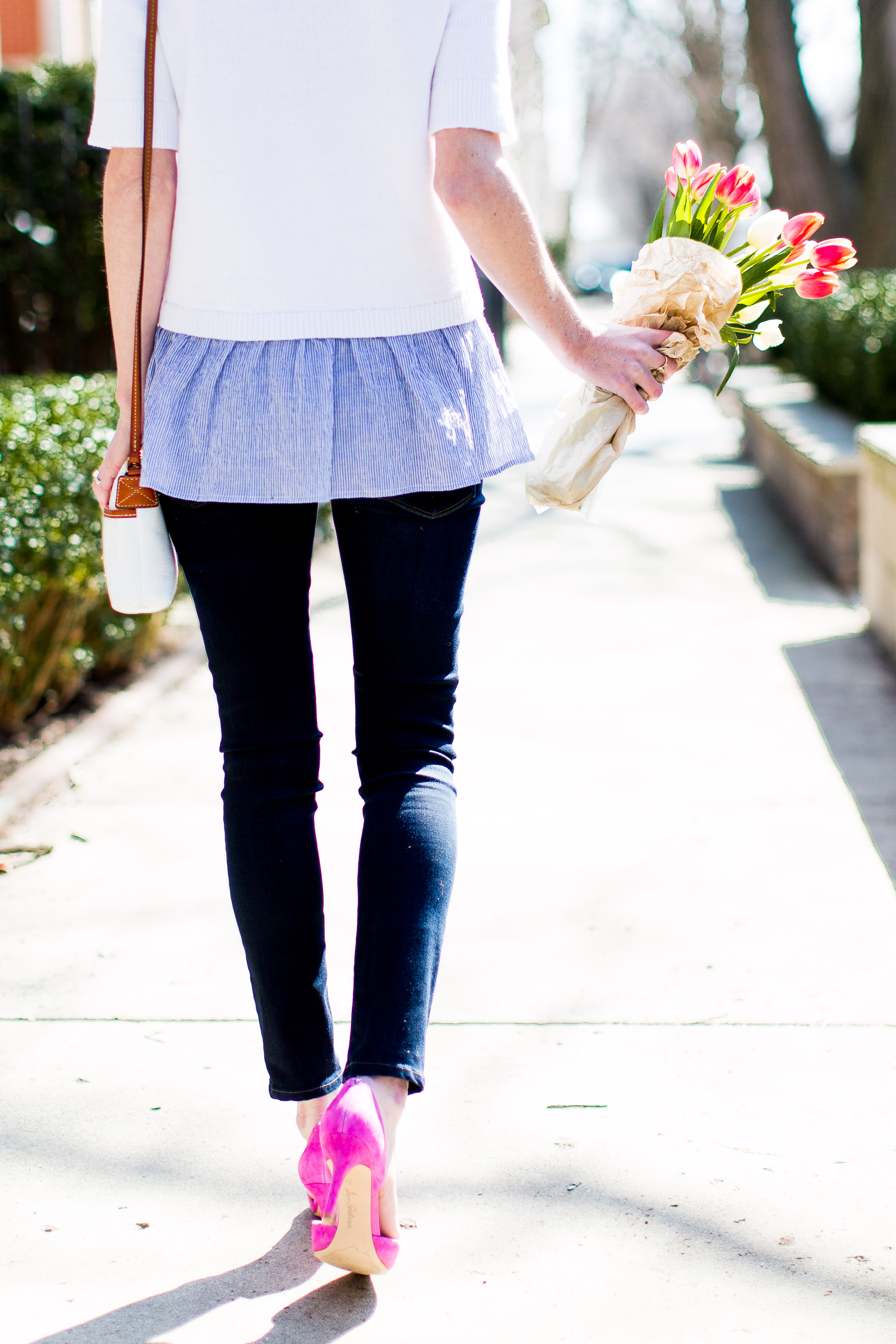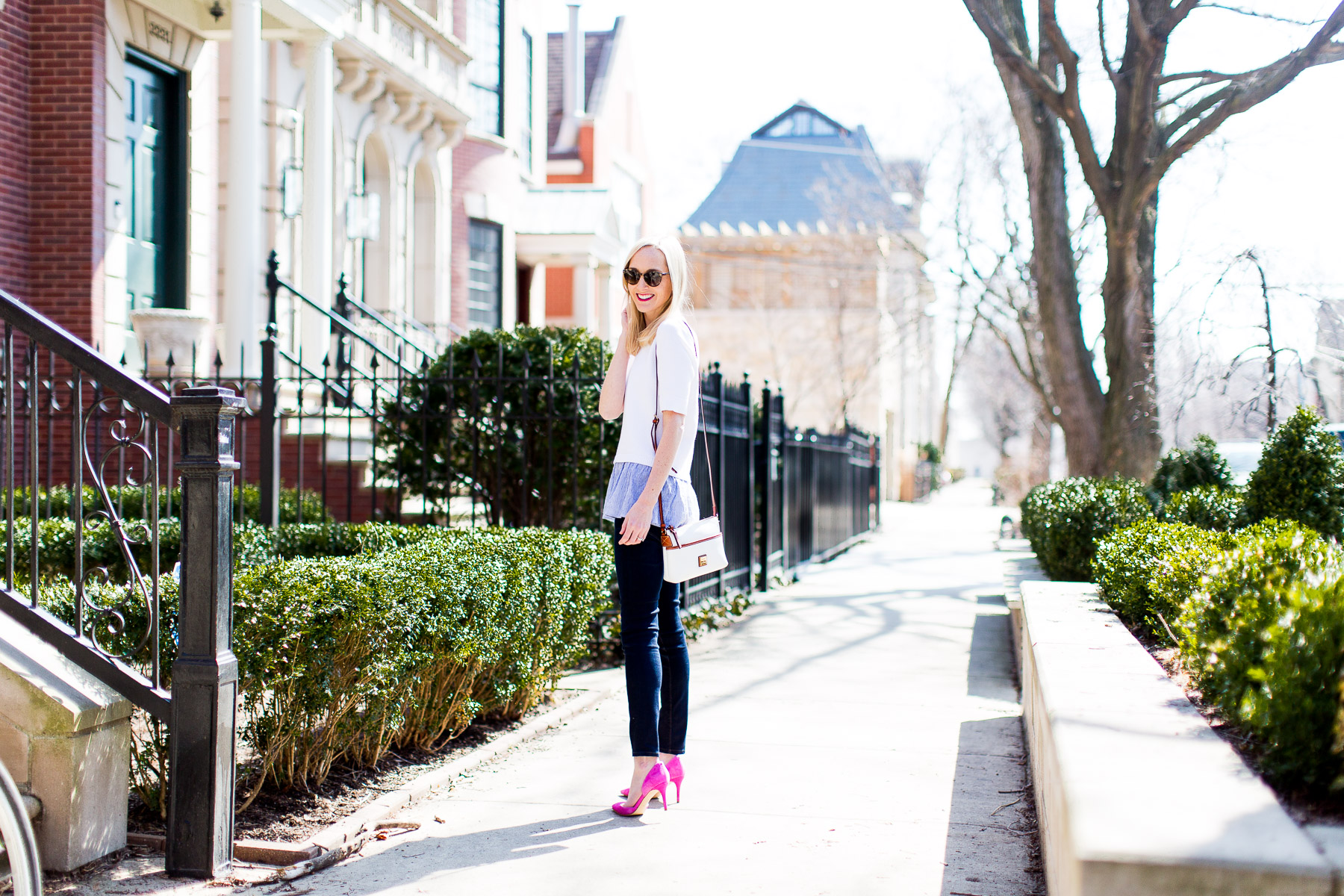 This post was sponsored by Goodwill Industries International, but all opinions are my own. As always, thank you so much for supporting the partnerships that keep Kelly in the City up and running!