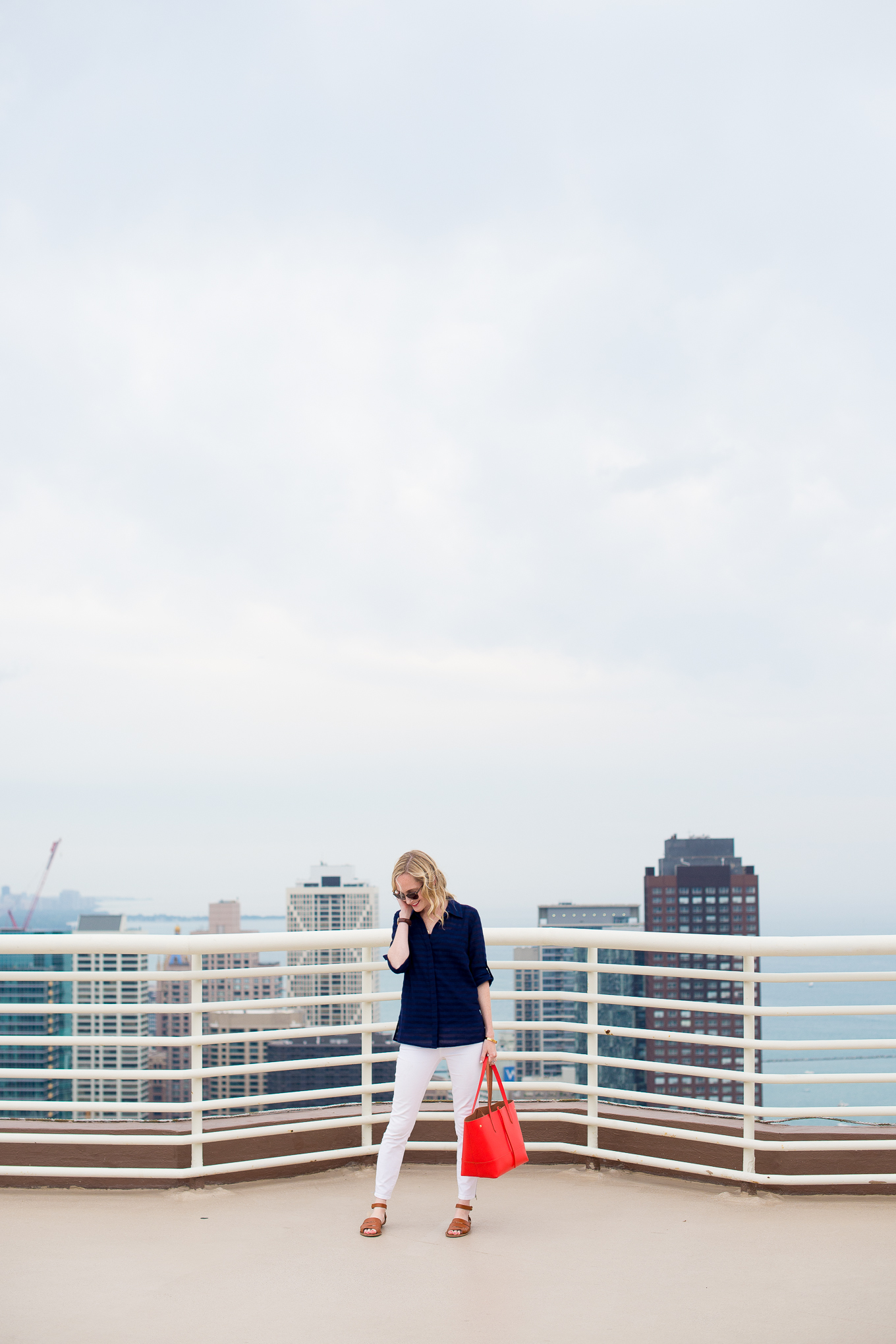 Tommy Bahama Shirt and Sandals c/o / Kate Spade Sunglasses (Old, similar here and here) and Bracelet (Old, similar here) / Madewell Jeans (Also love J.Crew's white skinnies!) / J.Crew Tote (Borrowed from Jess) / Moon and Lola Earrings c/o Tuckernuck / Helen Ficalora Necklace c/o / Daniel Wellington Watch c/o
Guys! I'm hosting an event at the Tommy Bahama Flagship Store in Chicago on Michigan Avenue (at Erie) next Wednesday, July 1st, from 6 to 8 p.m. with Shaheen, Jess, Johanna, Zahra and the Windy City Blogger Collective. There will be appetizers, signature cocktails and gift bags, and you can take $25 off your in-store purchase of $100 or more. RSVP here! We'd love to see you there!
In regard to these photos, Jess and I snapped them last Saturday atop Neal's rooftop in Lakeshore East on the nicest day of the season to date. We had the best time taking in the skyline, laughing and sipping cocktails, and when it started to drizzle, I was devastated, haha. Good thing Jess and Neal have the place for another month, because I am permanently parking myself up there. ;)
(That's fine with you guys, right?)
Anyway, I wore this linen top and these leather sandals from Tommy Bahama, and they were absolutely perfect for the hot, sticky weather. Chicago, while one of my favorite cities in the world, definitely got the short end of the stick in terms of weather. Temperatures that make your bones cold in the winter, and unpredictability in the summer. One minute it's stifling and muggy, the next it's thunder-storming, and the next it's freezing.
Long-sleeved linen tops, I've realized, are a godsend. They're lightweight and fast-drying, and they cover my arms and shoulders when the temperatures drop. They also protect from misquotes. And the sandals? Comfiest pair I own. You'll be seeing them all summer, for sure!
Hope everyone's having a great week! Hope to see you next Wednesday at Tommy Bahama. :)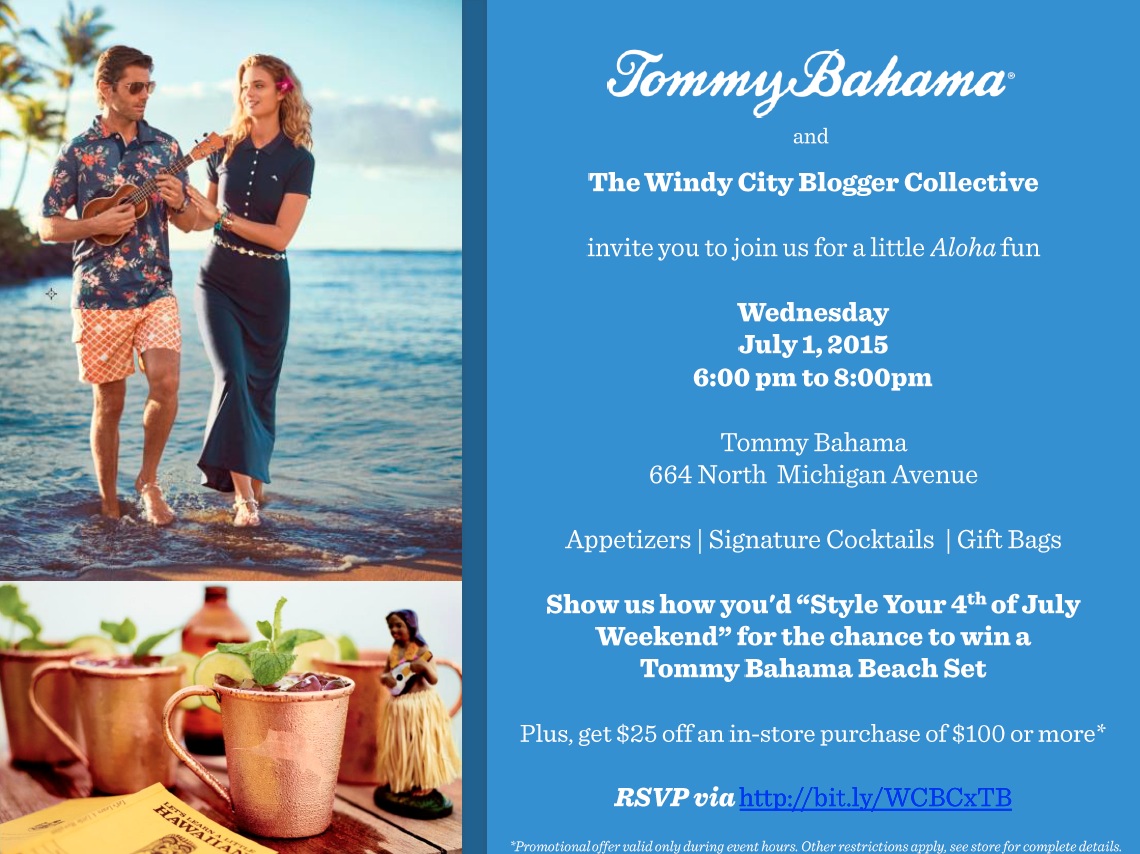 (RSVP here!)