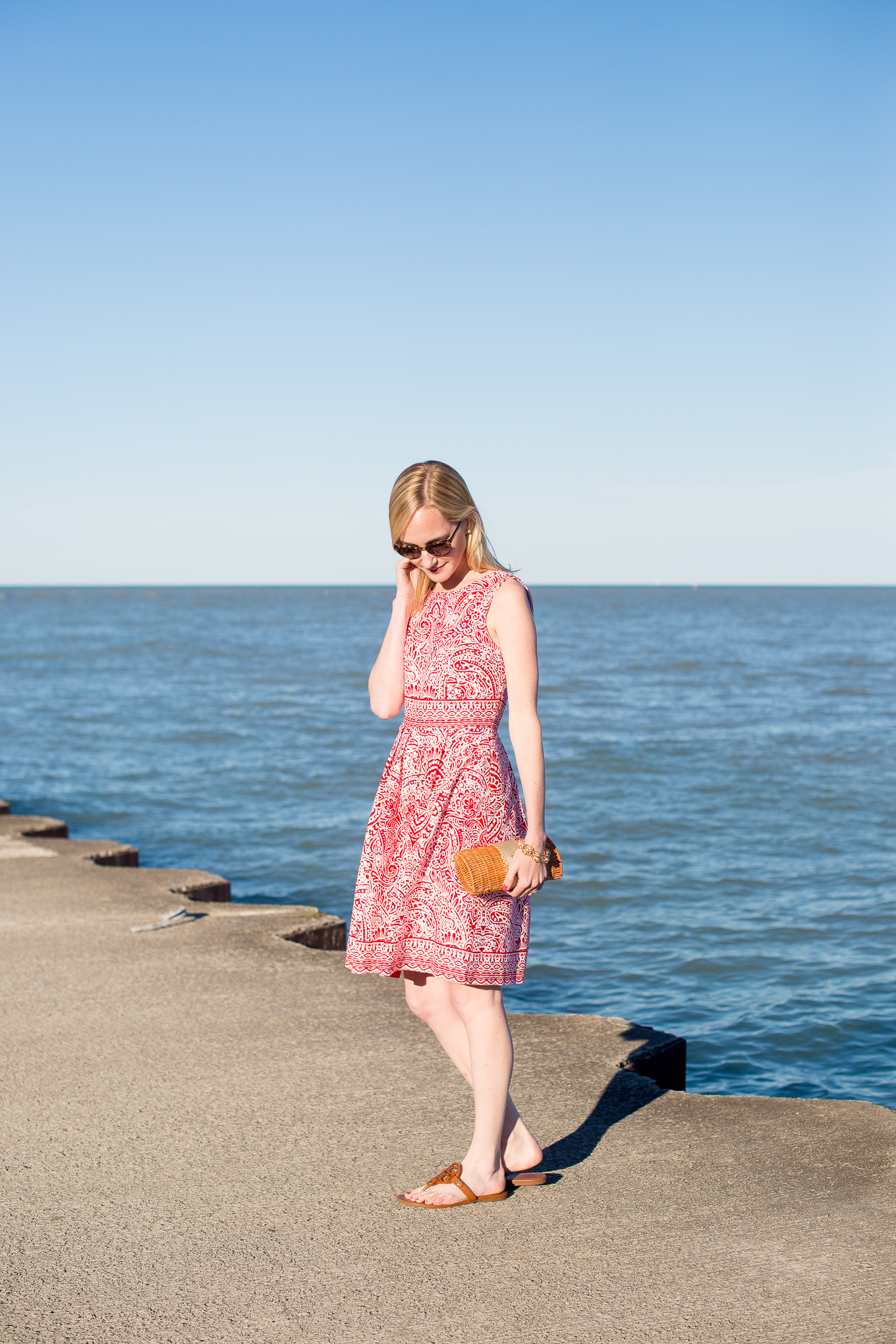 Dressbarn Dress and Bracelet c/o
Ugh. There's nothing worse than writing an entire post, and then having WordPress crash. (The frustration! Need to start writing my posts in Word, or something.) So let's keep this short and sweet this morning, haha. ;)
Today is Mitch's first day of freedom–congratulations, Mitich!–so I'm continuing last night's celebration with him and spending the day doing very summery things.
And since we're on the topic of summer (woo!), I should mention that my favorite holiday is quickly approaching! I'm so excited for my friend John's annual "Third of July" party, and I can't wait for fireworks in the sand with my family down the Shore. Sigh. I love this season.
I've definitely been on a red-white-and-blue kick lately, haha. (Channeling those Independence Day vibes, for sure!) I wore this dress a couple of weeks ago for an afternoon at the lake, but I also think it'd be perfect for a beachy wedding or Fourth of July party. :)
Do you guys have plans for the Fourth? Any traditions? I'd love to hear them!
I'll be back this afternoon for a bonus post. Be sure to come back later! :)