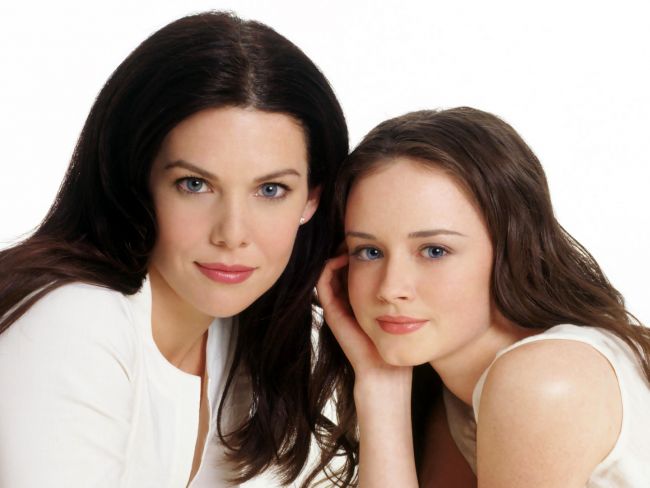 Disclosure: Post and giveaway sponsored by XFINITY, but all opinions are my own. Please see below for additional disclosure. As always, thank you for supporting the companies and partnerships that keep Kelly in the City up and running!
When I was a teenager, I distinctly remember getting ridiculously excited about new episodes of my favorite TV shows: "Gilmore Girls," "Friends" and "Dawson's Creek." (I'm dating myself, I know.) I never missed an episode, and I was glued to the television whenever the shows came on.
So much has changed since then. Life no longer revolves around a TV schedule, as I'm constantly on the go. And even if I'm home when the shows air, I forget to tune in. It's only a matter of time before I'm a month behind on my favorite shows. My former self would have been horrified! ;)
XFINITY, though, is working to make missing favorite shows a thing of the past. With the new Cloud DVR feature, available to X1 customers in specific markets, you can now stream and download recorded DVR programs to any internet-connected device on the go, and turn any device into a TV in your home–complete with the ability to live stream tons of channels, On Demand options, and the whole X1 experience. And what does all of this mean? That you can watch your shows whenever and wherever you want.
Mitch and I have already started utilizing the Cloud DVR. There are a few shows that I simply can't handle because of the violence–"Game of Thrones," for example, and "True Detective"–but I desperately want to hang out with Mitch while he's watching them. (Soaking up as much "Mitch Time" as possible before he goes back to school in September!) So I sit next to him with the iPad and headphones, and use the Cloud DVR. It's great. (Currently I'm watching "Love It or List It" on HGTV… and "Gilmore Girls" reruns, haha.)
While Mitch and I use it that way, I feel like there are a bunch of other useful applications, too: downloading your favorite shows and taking them on the plane, setting up kids with movies on tablets for long car rides, getting the full TV experience on any screen in your home, and catching up on your favorite shows on the subway or train.
Want to get started?! Download the XFINITY TV app for X1: iPhone / Android
And now for the fun part! Today, XFINITY and I are teaming up to give away another $100 AmEx gift card. To enter, all you have do is comment in the comment section below. What would you use the Cloud DVR for?! (Be sure to include "giveaway" in your response!)
XFINITY partnered with bloggers such as me for their Fast Life program. As part of this program, I received compensation for my time. They did not tell me what to purchase or what to say about any product mentioned in these posts. XFINITY believes that consumers and bloggers are free to form their own opinions and share them in their own words. XFINITY's policies align with WOMMA Ethics Code, FTC guidelines and social media engagement recommendations. As always, thank you for supporting the companies and partnerships that keep Kelly in the City up and running!