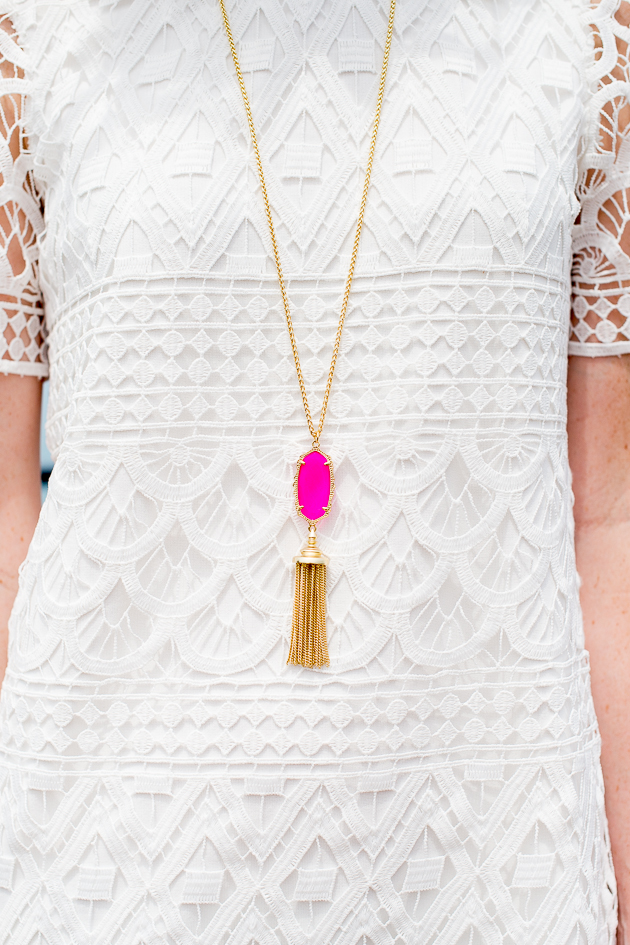 Before I left for the East Coast, I grabbed coffee with Maddie,
Kendra Scott's
Chicago Community Relations and Event Manager, at
Floriole Café and Bakery
in Lincoln Park. (#pinchme) It was so nice. I was feeling a little stressed about my big trip–too much to do before departing!–and overwhelmed by the house. (Too much furniture to purchase. Sheesh.) But sitting down with Maddie, and realizing how much we have in common, was just what I needed. Girl time fixes everything, right?!
Of course, we talked a lot about Kendra Scott, and everything that's going on with the company, too. Which is extraordinarily exciting. (Especially considering how much I love KS jewelry!) The philanthropic brand, which Kendra originally founded in 2002 in Texas, is coming to Chicago! 
That's right. The new storefront (coming soon) will be located at 900 North Michigan Avenue, and will feature a Color Bar, which allows you to pick out your favorite pieces and customize them in colors of your choice. (Perfect for the picky shopper, or for bridesmaids' gifts!) The store will also allow for shopping parties (during which you bring your friends to the Michigan Avenue location for special in-store shopping experiences) and trunk shoes (during which Kendra Scott brings the party to you).
Side note: If you're in elsewhere in the country, don't fret! Kendra Scott has a lot of locations. You can also order online!
And here's the fun part: I have five (online) 15-percent-off coupon codes to share! First come, first serve… so act quickly!
Here they are:
KSLOVESCHICAGO-XYZ
KSLOVESCHICAGO-GAG
KSLOVESCHICAGO-PQR
KSLOVESCHICGO-TCQ
KSLOVESCHICAGO-YAW
Anyway, below are a few of my favorite Kendra Scott pieces. (Several of which come from the new Mystic Bazaar look book!) More to come… including coverage of the brand's grand opening in Chicago!