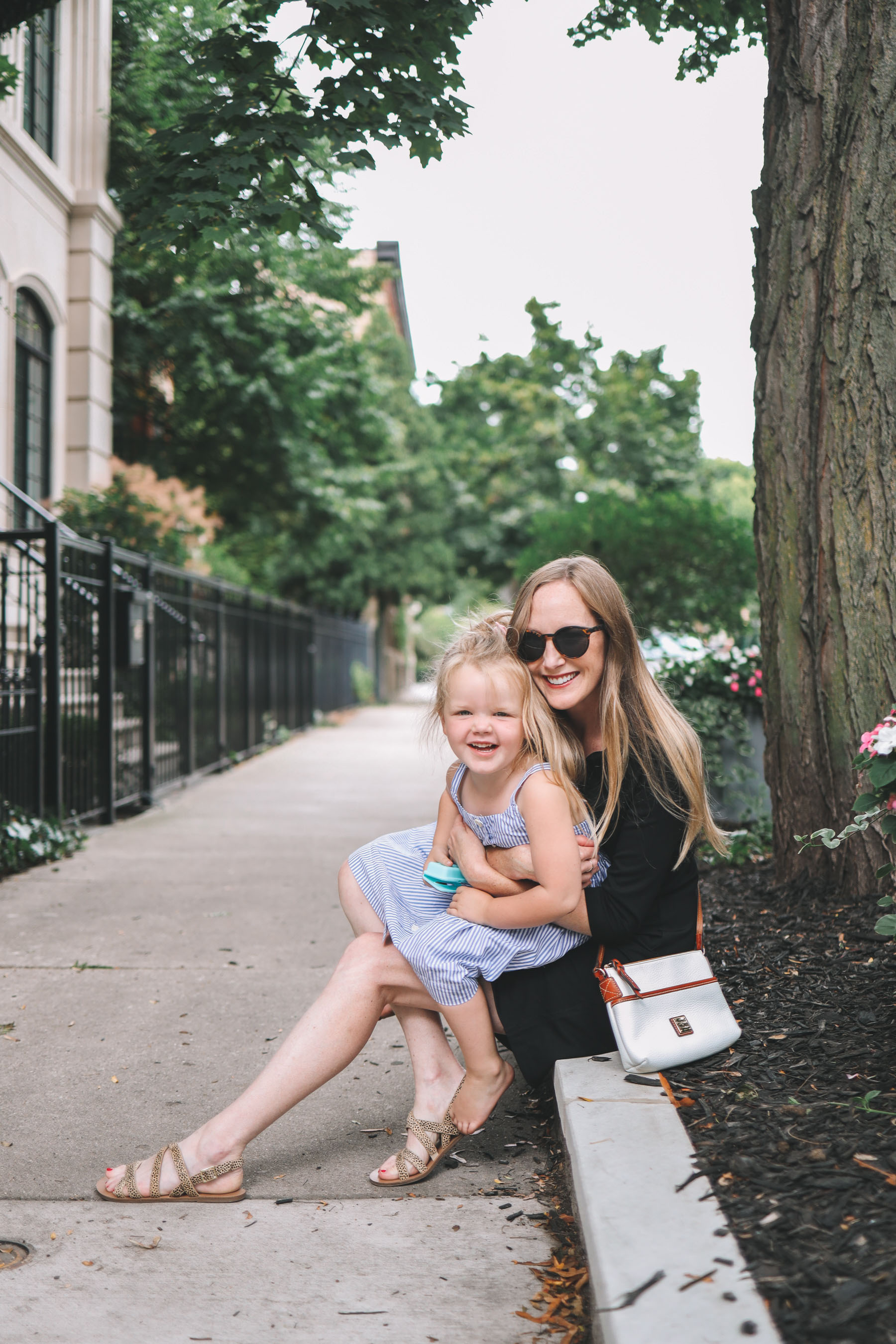 Persifor Winpenny Dress (On sale!) / Dooney & Bourke Bag / Leopard Sandals / Emma's Dress
I bought this dress–find it here in solid colors–a few weeks ago when it was on sale, and I'm obsessed.
(Still on sale, btw!)
The best-selling Winpenny Dress is from the Fairfield County, Connecticut-based brand Persifor, which makes my heart happy because I went to Fairfield University for undergrad.
This is my second Persifor purchase; I've long been a fan of preppy prints and wrinkle-resistant materials used by the brand. I also love that the founder, Alex, used to live on the Upper East Side, as both my mom and I called the neighborhood home for a long time. :)
(How have I never met Alex before? It seems like we should have crossed paths!)
I really can't say more good things about the Winpenny. It features a super-flattering a-line silhouette, and it's made of a wonderfully comfortable Ponte material that travels extremely well. (58% Rayon, 35% Nylon, 7% Spandex.) In short, take it out of the washing machine and hang it up to dry… and you're done. No ironing or steaming necessary! It also doesn't wrinkle when I have Emma in my lap or Lucy on my hip.
Wear it with sandals or sneakers, but also wear it with dressier footwear. It's versatile!
In case you're looking for sizing help, I am usually between a size XS and small, and went with the XS for this one. It fits perfectly! (Many thanks to my friend Julia for the sizing advice.)
Persifor is having a MASSIVE sale right now, so if you've been wanting to try the brand, now's the time. :) I love that my dress will take me over into fall!
Shop the post:
Persifor Winpenny Dress (On sale!) / Dooney & Bourke Bag / Leopard Sandals / Emma's Dress