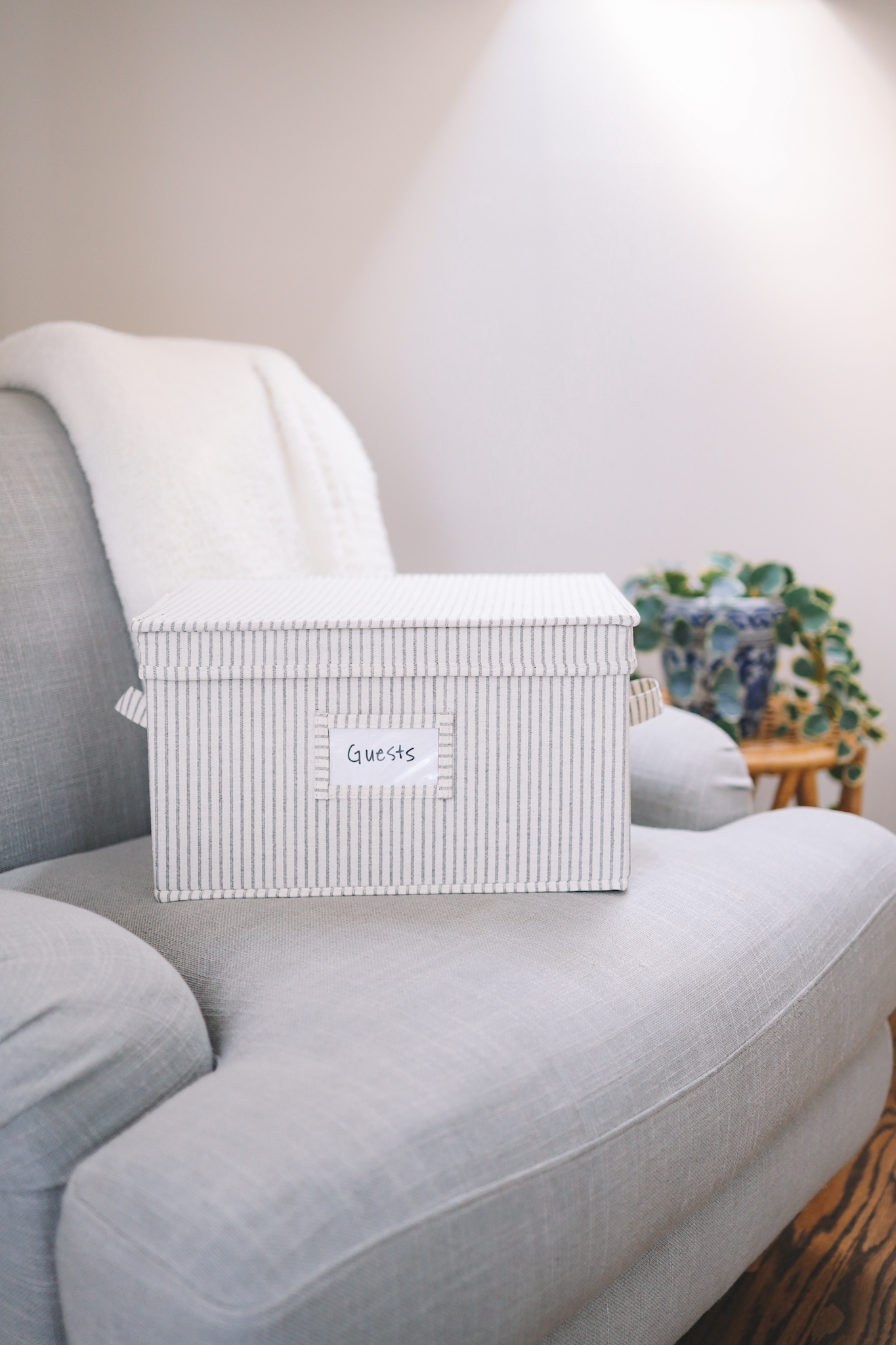 Our friends Dave and Natalie are moving to Florida this weekend, and they're staying with us for a day or two after the movers take all their stuff. (I'm not crying it's okay I'm fine everything's fine. 😆) My brother-in-law, John, and Emma's best friend, Walker, are also sleeping over! It's going to be a packed house but I really can't wait.
Mitch and I once stayed with friends who had a little guest room welcome basket sitting on the bed when we arrived, and I was so unbelievably touched by it. It was packed full of essentials and little luxuries, and we actually used a couple of things in there! (Mitch forgot his toothbrush and I forgot my phone charger.)
That experience and our incoming guests inspired me to finally put together our own guest room welcome bin. (I used one of the bins I use to organize the linen closet that way it can be stored in there when not in use.) Here's what I stashed in it:
Other suggestions? Let me know!
More Organizing Posts
What to Put in a Guest Room Welcome Basket