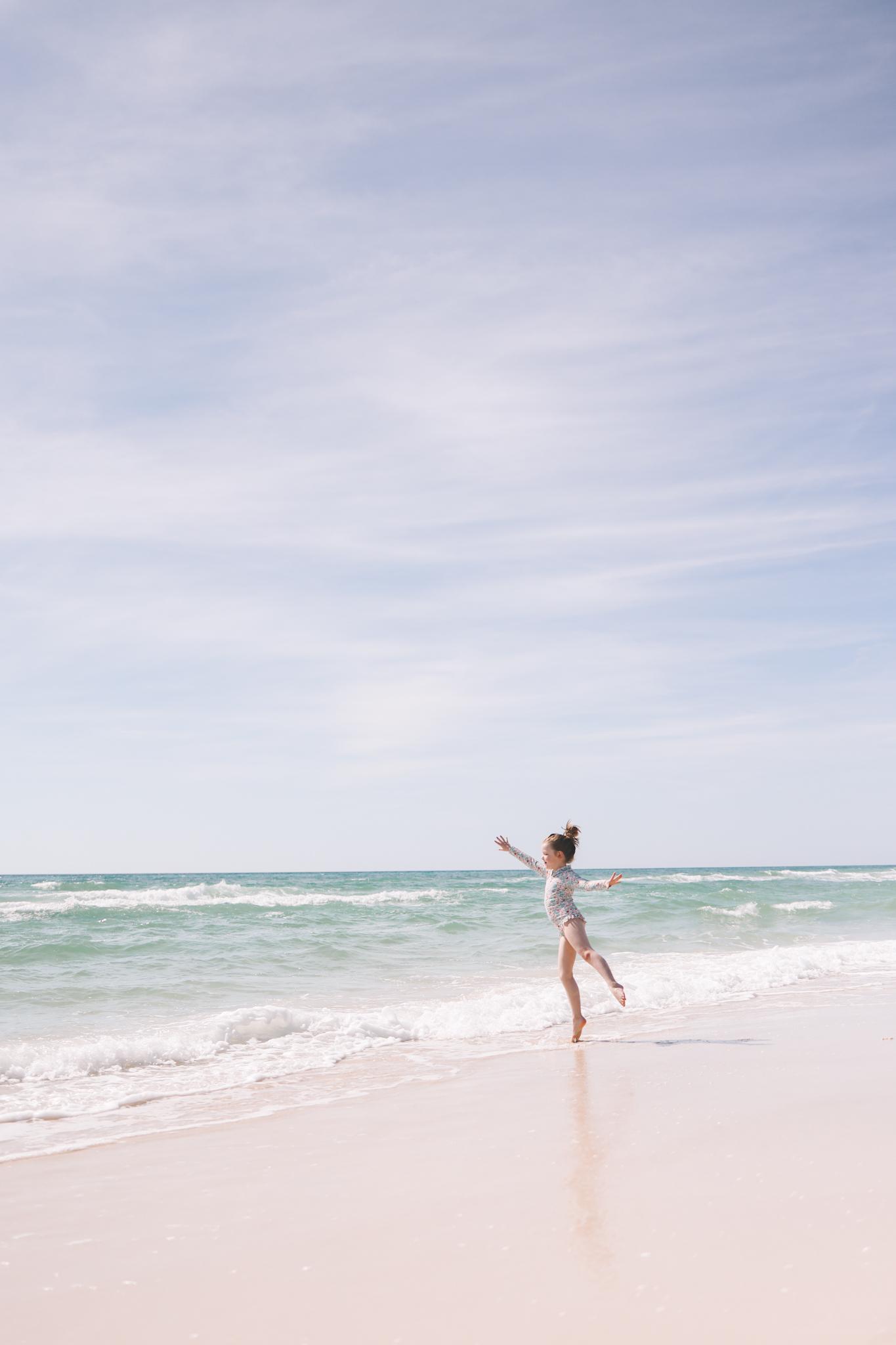 Olivier London Bathing Suits (The brand is sadly no longer in business, but I also love Trotters London swimsuits, which feature Liberty of London prints as well. Minnow Swim is amazing, too.) / Jack Rogers Padded Slides, Girls' Slides, and Toddler Sandals (They're BACK!) / Men's Vineyard Vines Shep Shirts / My Vineyard Vines Shep Shirt (This one has the BEST material!) / Mom's Joules Pullover / Lucy's Scooter / My Dragon Diffusion Tote / Camera + Lens / Sunglasses
I'll be honest: I had never considered visiting the Florida Panhandle before moving to Chicago. My knowledge of Florida in general was fairly limited, though my grandparents did (and still do) live in West Palm Beach. When my parents were starting about retiring to the Sunshine State, they considered Naples and Sanibel/Captiva, and we loved exploring those areas with them! But in the end, I think everyone realized that the 30A area made the most sense because of its proximity to New Orleans, where both my brothers lived.
There are a lot of towns along 30A, which is a road that hugs the coast. (Not too tightly, though. Tons of homes and establishments between the road and the water. Before seeing it, I also assumed it was a massive highway, which really put me off. But in most places, it's actually just an unassuming two-lane road!) Rosemary Beach came highly recommended by our friends Peter and Bradley and a few of my brother's friends as well, so last year, my parents decided to check it out.
The whole family instantly fell head over heels. There are so many things to love about Rosemary, and I'll be sure to include as much as I can in my guide. (Which I finally feel like I can write?!) But today, let's focus on the actual beaches. Because they're beautiful.
I mean, just take a look at these photos! Does it not look like we're in the Caribbean?! The sand is soft and white; the water is a turquoise blue. And while the beaches are by no means small, you don't have to walk a mile to get from the dunes to the water, which is so helpful when carrying kids' gear—and sometimes the kids themselves. 😉
Most hotels and house rentals come with deeded beach access, and visitors receive wristbands upon arriving. But this is definitely something to consider and check when booking a vacation, as there is limited public access in Rosemary. However, Inlet Beach, which is right next door, has a very large public beach and looks identical, which is a great option for day trips.
For now, I'll let these photos speak for themselves. Do I have to leave?!
Shop the post:
Olivier London Bathing Suits (The brand is sadly no longer in business, but I also love Trotters London swimsuits, which feature Liberty of London prints as well. Minnow Swim is amazing, too.) / Jack Rogers Padded Slides, Girls' Slides, and Toddler Sandals (They're BACK!) / Men's Vineyard Vines Shep Shirts / My Vineyard Vines Shep Shirt (This one has the BEST material!) / Mom's Joules Pullover / Lucy's Scooter / My Dragon Diffusion Tote / Camera + Lens / Sunglasses