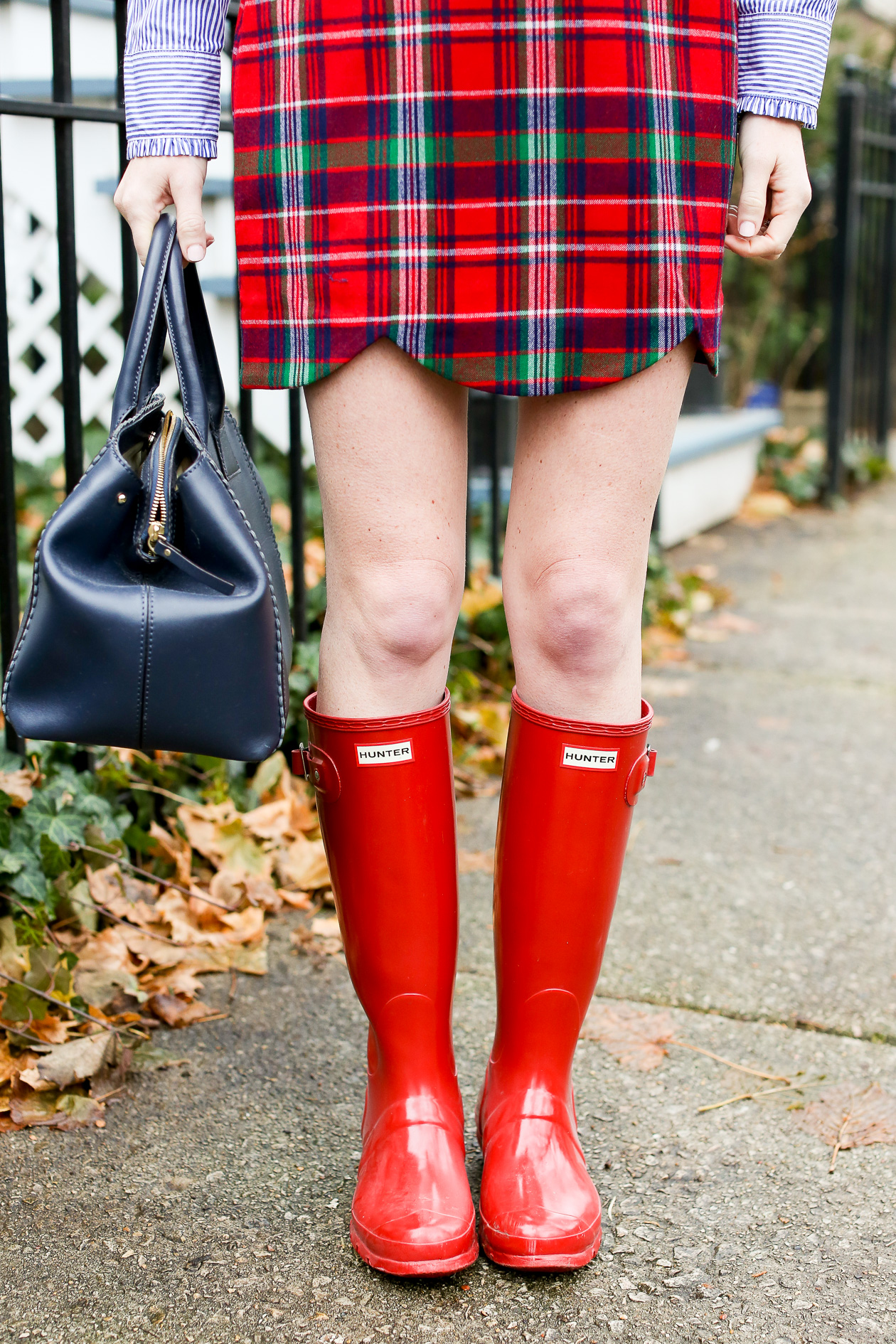 Vineyard Vines Scalloped Skirt (Also available here, and dress version here) and Striped Shirt c/o / Hunter Boots c/o (Guide to Buying Hunter Boots here. And LOVE these boot socks! These are a great alternative, too.) / Kate Spade Bag (Old, but love this similar one!) and Pearl Necklace (Old, but LOVE this new version and this one, too!) / Amelia Rose Bracelet c/o
The time between Christmas and New Year's is totally fair game for holiday attire, right? Because I'm not quite ready to give it all up, yet. I mean, this scalloped skirt?! I'm nothing short of devastated that I'll soon be putting it away for the season, haha. Beyond cute! (Also: can't get enough of the dress version.)
Anyway, Mitch and I made it to the lake house! It took us a really long time because we had to drive through a snow and ice storm, but it was totally worth it. :) We've been spending our days relaxing by the fire, taking long walks through the snow with Noodle, cooking and eating, celebrating my father-in-law's birthday, and celebrating Larkin Family Christmas.
Today, we're visiting Grandpa Larkin at the farm and going out to dinner in town. Let the relaxation continue!

Above are some of my faves.