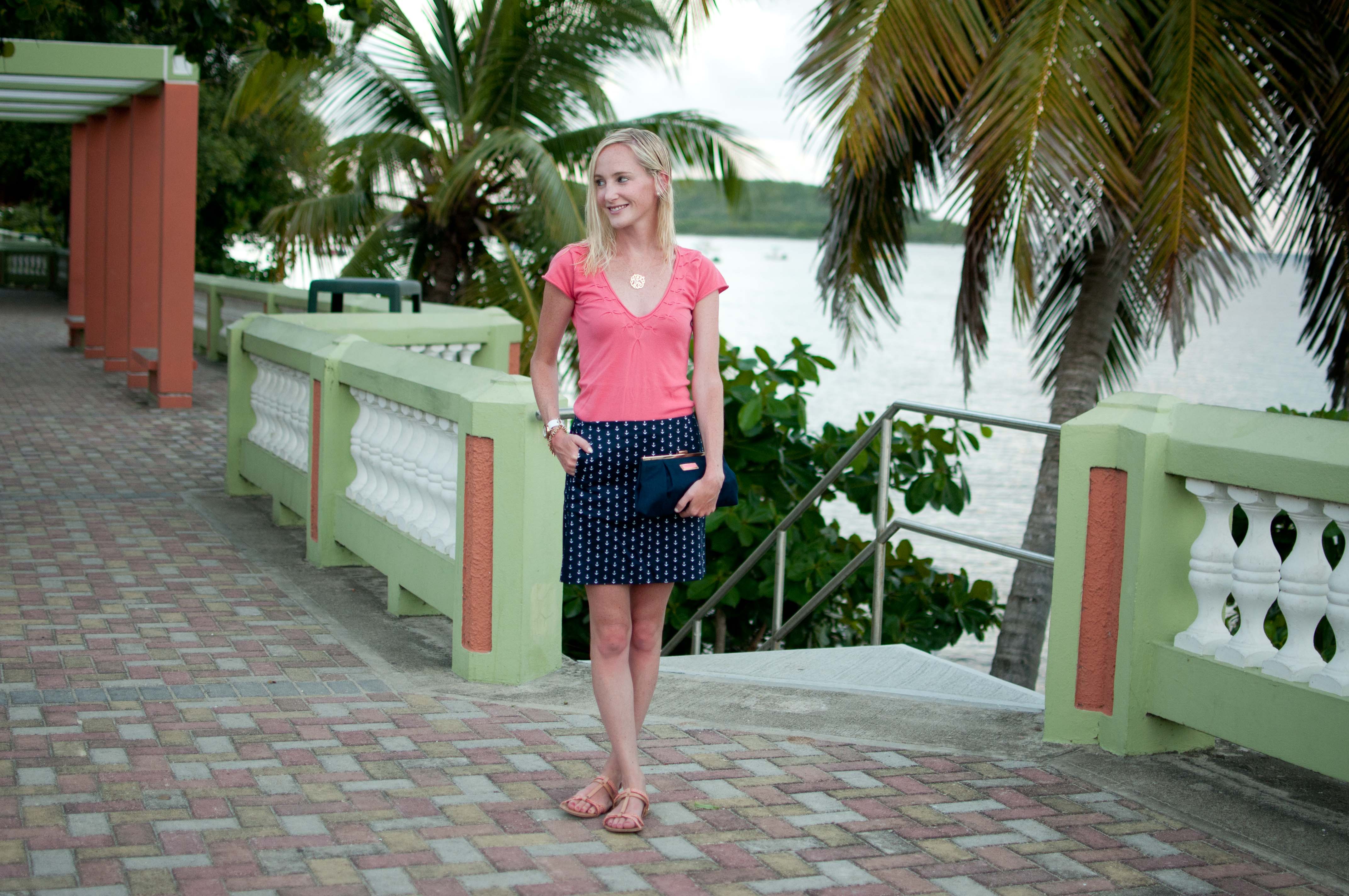 [Last post with wet hair! I swear! ;)]
As you can probably see by now, I packed very few accessories for our honeymoon in Culebra and Vieques! This was mostly because the two tiny islands just aren't that fancy. I mean, yes: there are definitely some extraordinary restaurants to visit, but you'd be fine showing up in denim cutoffs and a t-shirt. So all I took was a carryon. And I have to tell you: it was great not having to lug around a ton of bags!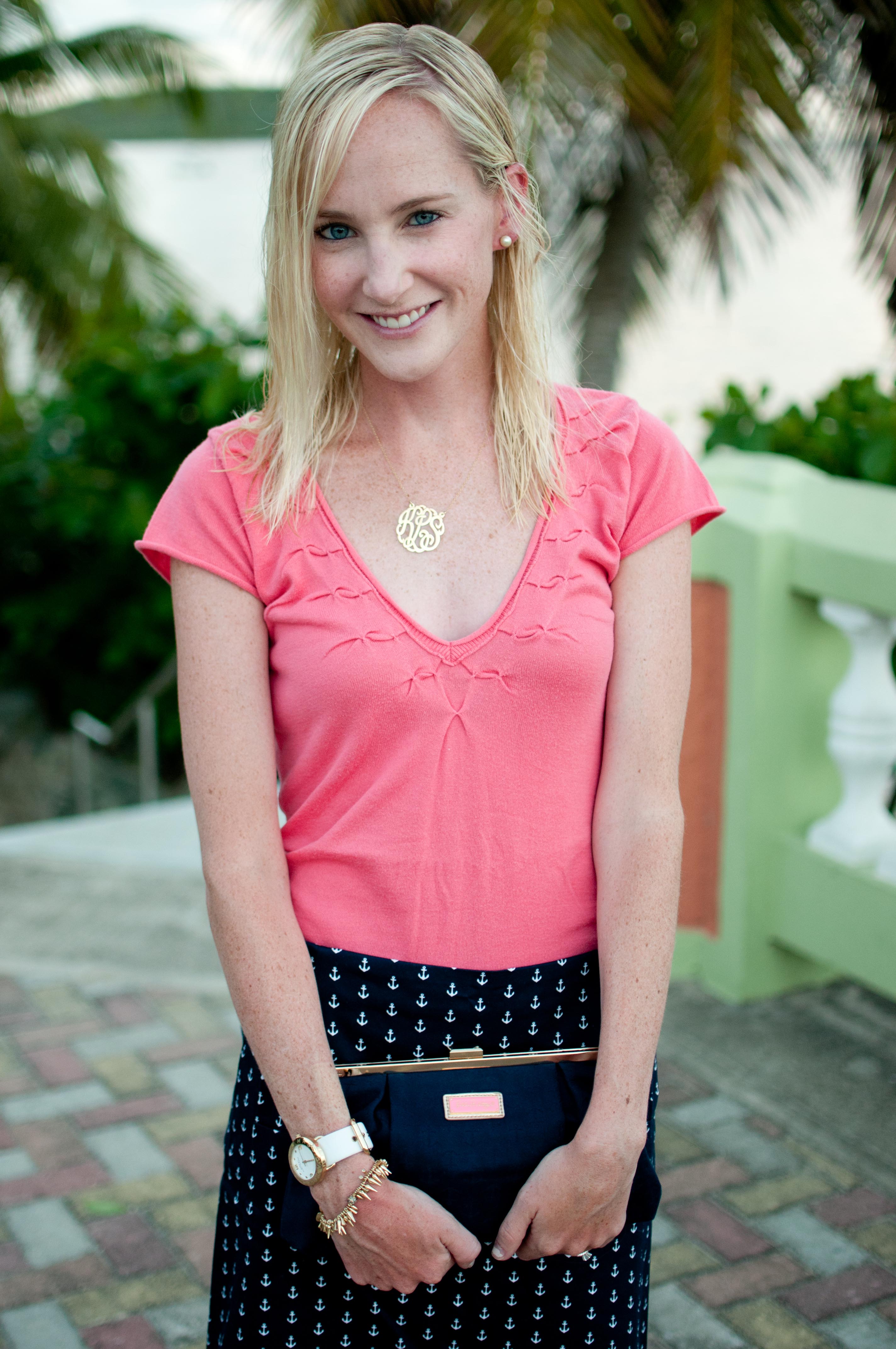 Anyway, Vieuqes was amazing. We took a nine-minute (no joke) flight in a tiny plane between the islands, quickly grabbed our rental car, and checked into our hotel in Esperanza. (Couldn't recommend the Malecon House more!)
Favorite parts of Vieques? The amazing food sold from stands by the side of the road, the wild horses that roam everywhere, Blue Beach (you can seriously walk about 50 feet into the ocean without ever having the water reach your thighs), the tiny frogs that come out at night and sing to you, and the restaurants in Esperanza. I suppose the only downside to our visit was that I came down with a nasty sinus infection on the second day. But, as I get them chronically (it's awful), I brought antibiotics with me! Very thankful that I was able to enjoy most of our time in Vieques. (So many people tell me that they got horrifically sick on their honeymoons!) All's well that ends well. ;)
Skirt: J.Crew Factory (Sold out), other J.Crew anchor skirts available here through eBay, and I'm lovin' this Lilly Pulitzer anchor skirt! / Top: Gap (Old), similar here / Sandals: London boutique, similar here by Sam Edelman / Clutch: Lilly Pulitzer (Sold out, but on repeat on Kellyinthecity.com!), similar styles available here through eBay / Necklace: Paradise, almost exact here… Also loving this monogrammed necklace in tortoise shell! And this monogrammed ring in gold? Never going to happen, but I'm in love! / Earrings: J.Crew, similar here (More affordable!) / Watch: Marc Jacobs, also loving the teal, brown, rose gold, black, and multi-colored versions!  / Bracelet: Stella & Dot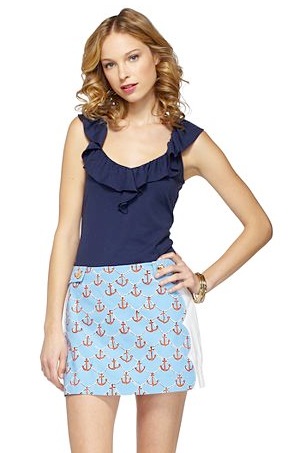 Add in some Anchor!