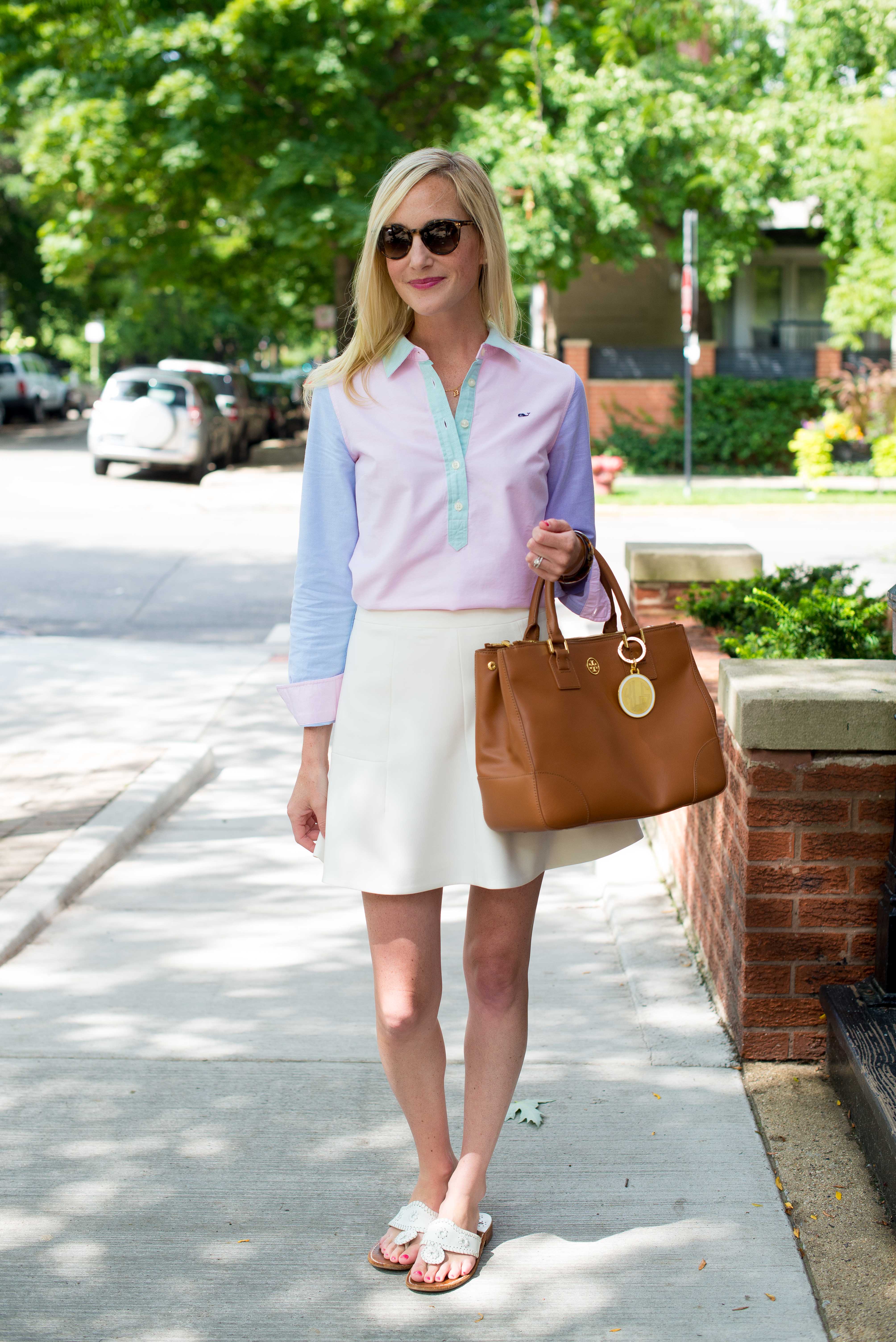 Vineyard Vines Oxford (c/o) / Emma McKinstry Necklace (c/o) / J.Crew Skirt — Also available at J.Crew Factory in white! / Jack Rogers Sandals / Moon and Lola Tortoise Bangle (c/o) — Also available in script monogram! / Tory Burch Tote / Cinco Powell Monogrammed Tag (c/o) / J.Crew Pearl Earrings / Kate Spade Sunnies (Old, newer styles here)
A quick thank you to all of you who offered your suggestions on things to do and see in Chicago. Mitch and I are beyond touched by the time and effort you put into your responses, and we can't WAIT to start exploring! Thank you so, so much. You guys are the best!
I've been a Vineyard Vines fanatic ever since high school when I fell in love with their adorable little whale logo. So I'm sure it comes as no surprise that whenever the company comes out with new arrivals, I'm glued to my computer screen, swooning over everything.
This season's new arrivals take the cake, though! I love that the pieces can be worn now and into the fall, and I'm absolutely crazy about all the chambray (especially on the back of this Shep Shirt) and gingham (hello, most perfect dress ever). Sigh.
Today, I'm featuring Vineyard Vines' new Party Oxford Popover, which was love at first sight. So different, right?! I had a few meetings to attend yesterday, so I tucked mine into my J.Crew Fluted Skirt for a more sophisticated look… but I can't wait to wear it with my favorite pair of white jeans this fall, too! (So not abiding by the Labor Day rule this year. ;))
See the rest of my picks below!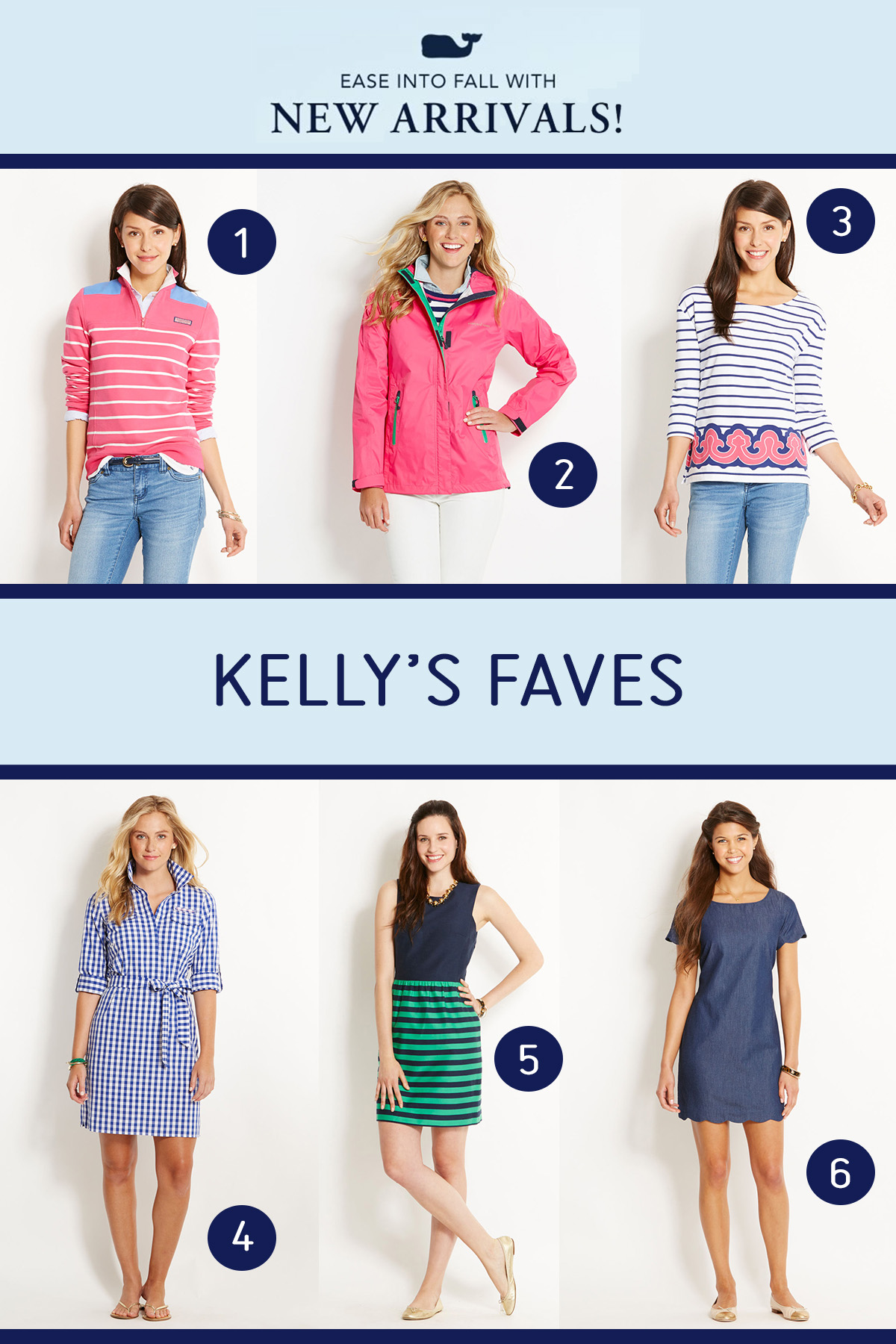 One / Two / Three / Four / Five / Six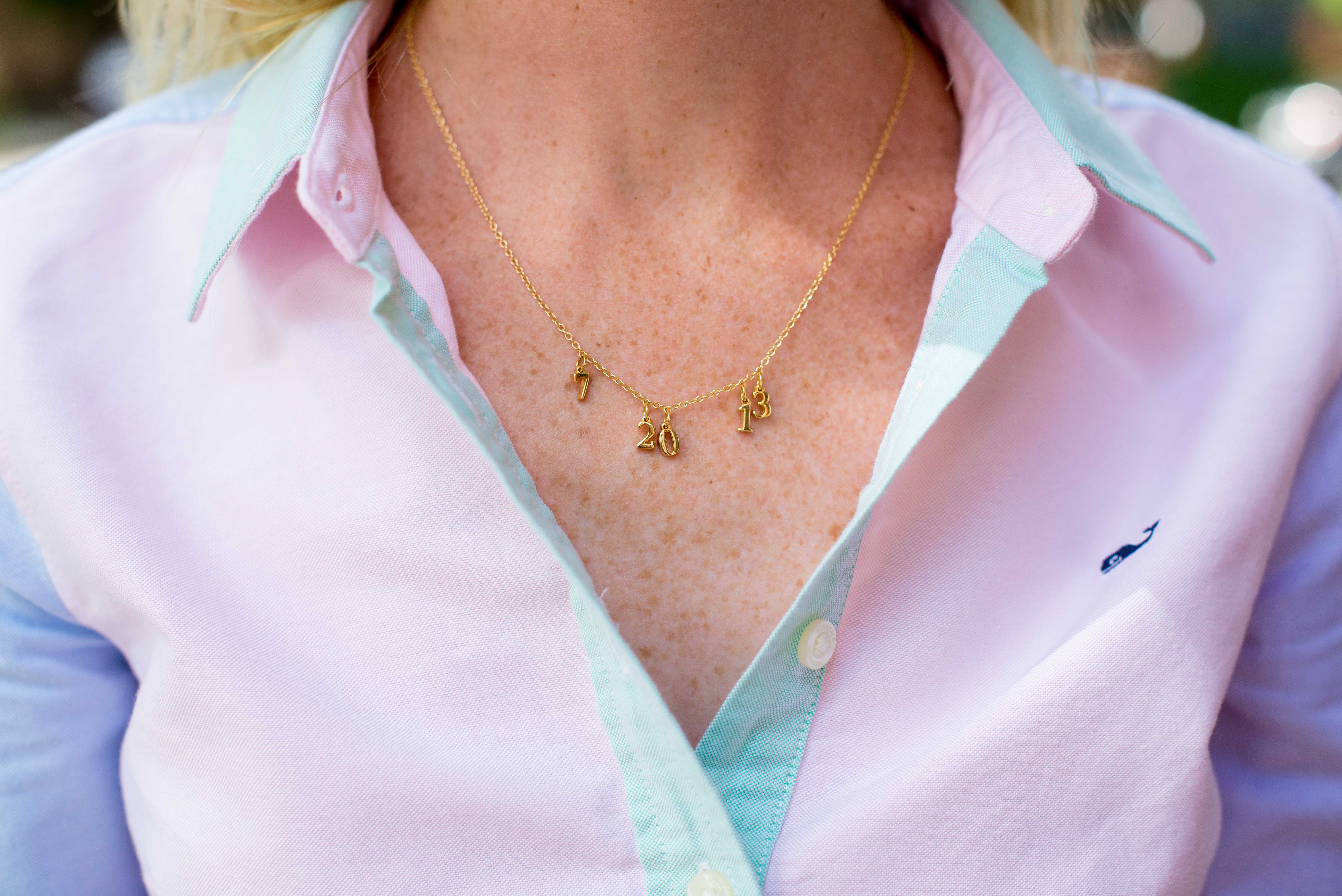 And how cute is this Emma McKinstry "Save the Date" Necklace?! I love how dainty it is, and that it reminds me of that incredibly special day every time I put it on. I'm all about heartfelt gifts, so something tells me my friends and family will be getting quite a few of these this year!
A little info on the brand: Emma founded her jewelry company back in 2009 in Tennessee shortly after she graduated from college. In 2012, she moved the company to New York City, where she now resides with her husband. Besides the "Save the Date" Necklace, my other favorites include the "Don't Be a Square" Necklace, the "Don't Be a Rectangle" Necklace (hehe), and the "Life's a Picnic" Necklace. Check out the full line here!