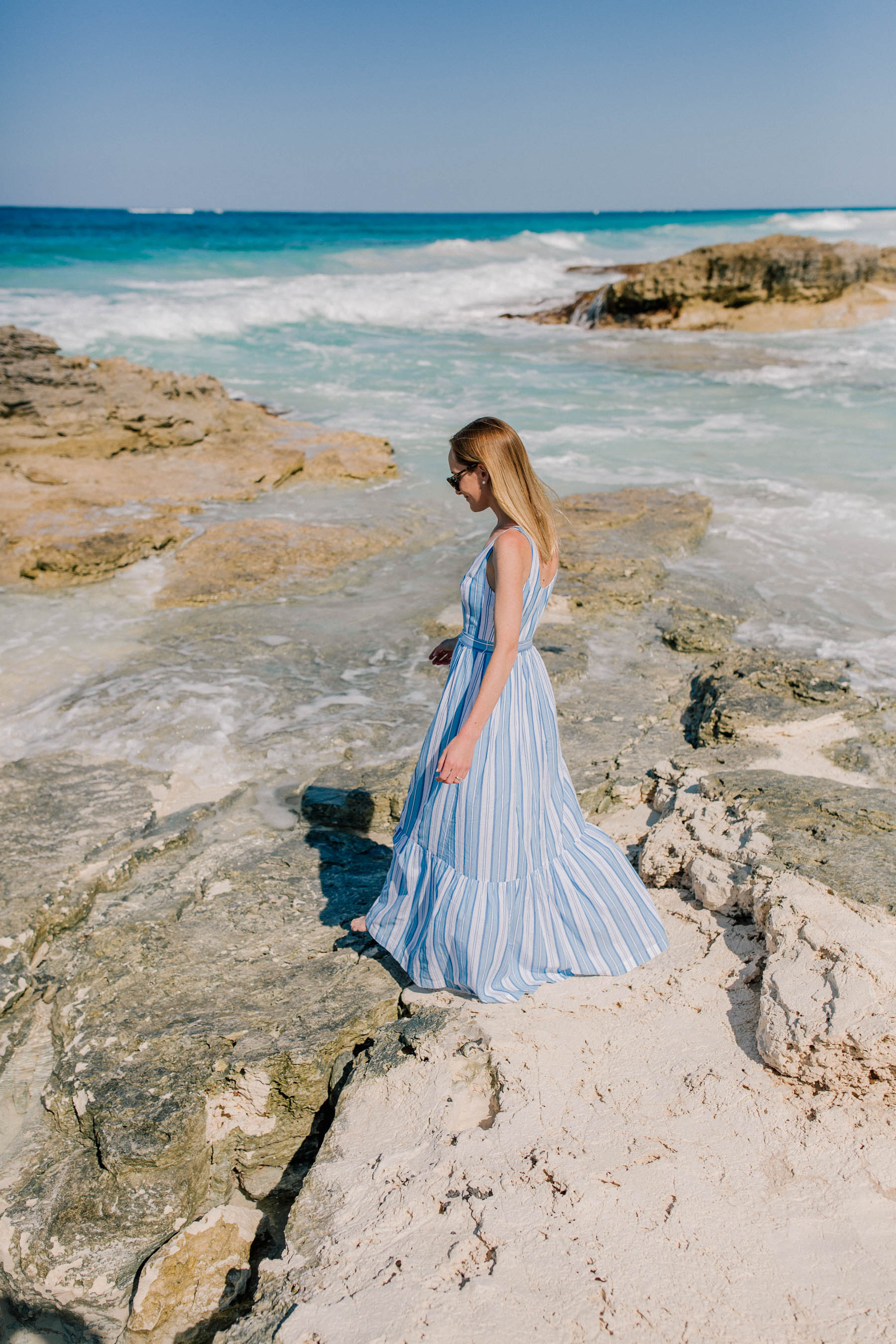 Vineyard Vines Striped Maxi c/o (On sale!)
Did you catch Monday's recap post on the Vineyard Vines trip to the Abacos? If not, be sure to read it, as there's an awesome opportunity to win a similar adventure!
But this is what I wore on our last day in the Bahamas. The maxi dress was my favorite VV look from the trip, and I knew it would be perfect for exploring Baker's Bay, lunch at Nipper's, and dinner at Grabbers. It took me from day to night without a problem!
Also, public service announcement: the dress is on sale today! Get for a great deal while you can; it's so cute. :) I love the adorable sash, the peplum ruffled hem, and the gorgeous blue color. When I blend into the background of the Caribbean, I'm one happy girl, haha.
Okay! The Larkins are actually driving from Chicago to the Jersey Shore right now, so… wish us luck and keep us in your heart today. So excited to see my family, but definitely wishing I had access to this thing right now.
See you back here tomorrow! <3
Shop the post:
Vineyard Vines Striped Maxi c/o
SaveSave