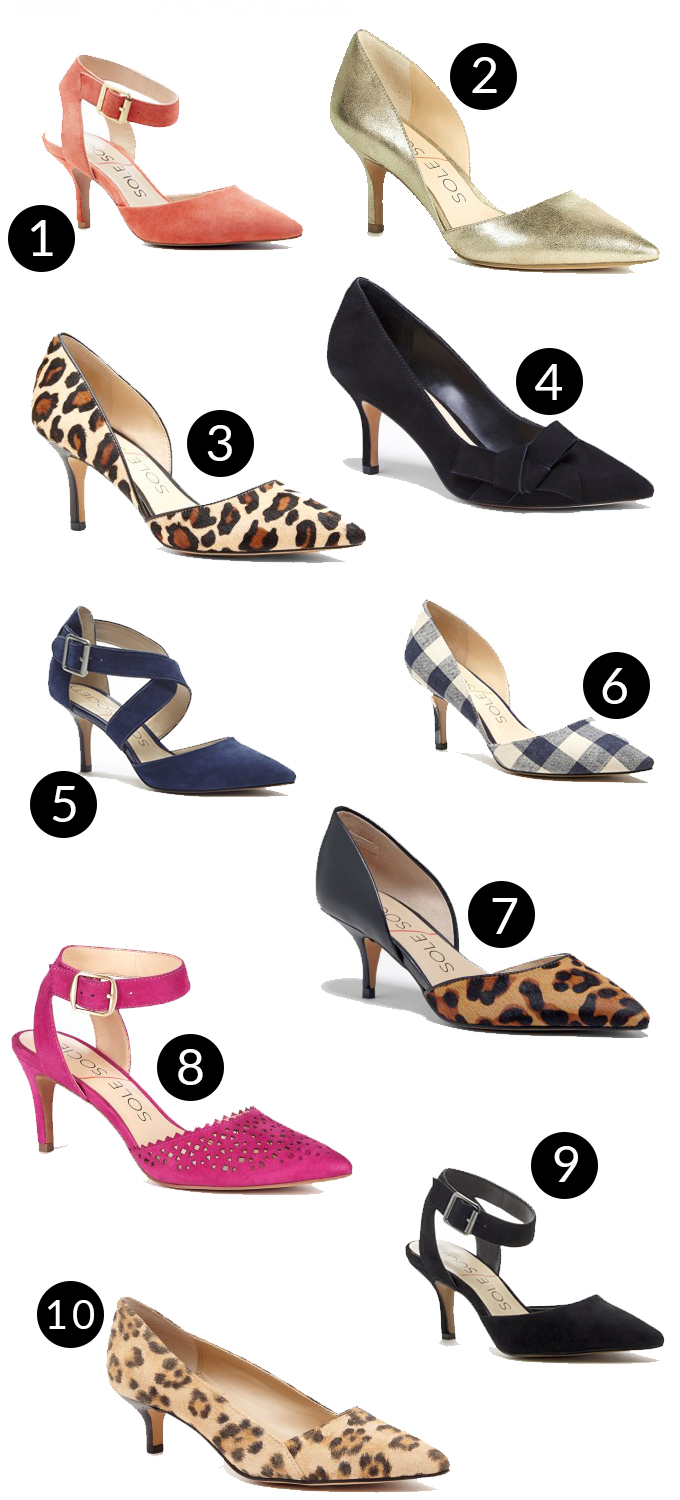 One // Two // Three // Four // Five
Six // Seven // Eight // Nine // Ten
Update: Sole Society's Summer Sale is ON!
I so wish I were the kind of girl who could wear four-inch heels without complaint, but unfortunately, I'm not.
Not only do they hurt my feet terribly, I have a hard time walking in them, too. I know, I know. Cushions and practice, cushions and practice.
But listen, people: I've invested in the cushions. And I've practiced.
It's just not going to happen.
Heels under three inches, though? Huzzah! The only problem is that cute ones are kind of difficult to find.
Enter Sole Society. The brand–in partnership with Nordstrom–offers a ton of comfy pumps under three inches, and they're stylish. I currently own the Jenn in "Dark Camel Multi" and the Ena in black and white… and I have zero complaints. I've walked miles in them without so much as a blister! (Just read this post.)
The best part? Shipping is free on orders of $30+, and a ton of the brand's shoes are available through Nordstrom. (And we all know what that means: free shipping and returns all the time.) Currently, my eyes are on the Jenn in "Platino" and the Emmaa in "Azalea," but I've included other faves above. :)
If you've tried Sole Society before, what's your favorite pump?!